Students Trained & Placed
Kitchen Training Facility
International & National Internships only at 5-star Properties
One to One Corporate Mentorship
An Entrepreneurial Culture at the Campus
Dignified with Rankings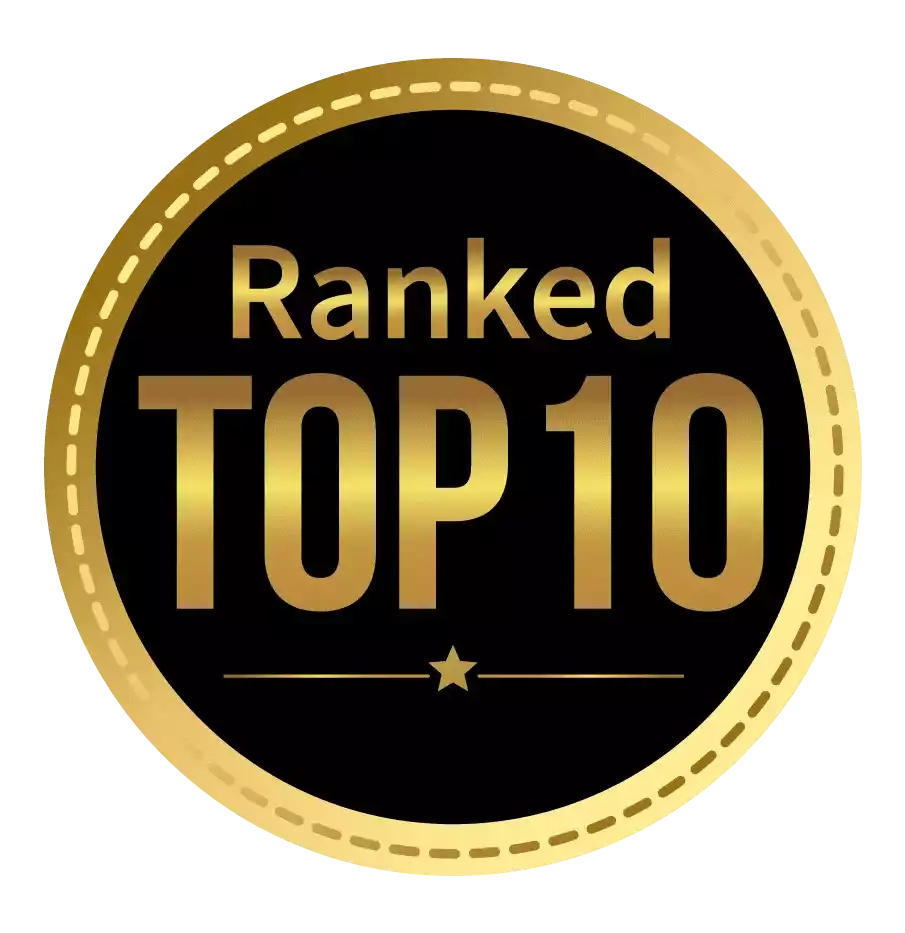 Amongst India's most promising Hotel Management Institute by Higher Education Review 2022
---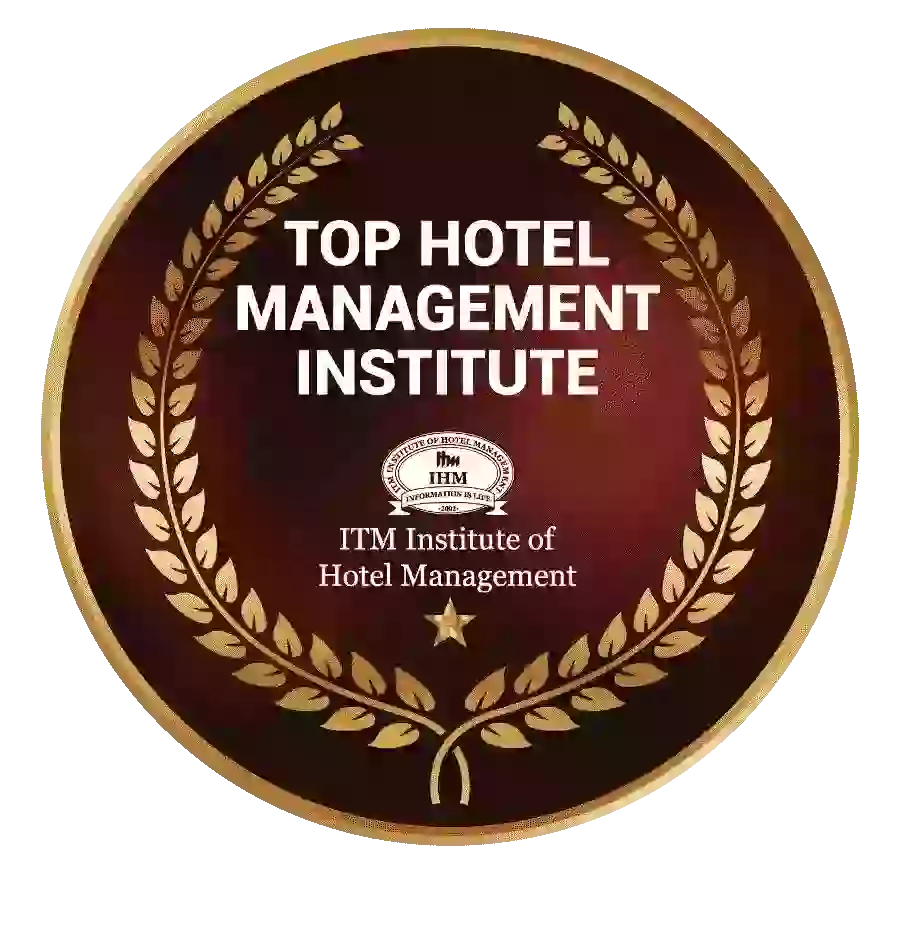 Ranked Top Hotel Management Institute awarded by Times Education Icon 2022
---
Quality Education, Outstanding Administration & Leading Infrastructure by Educational Excellence Awards & Conference 2021
---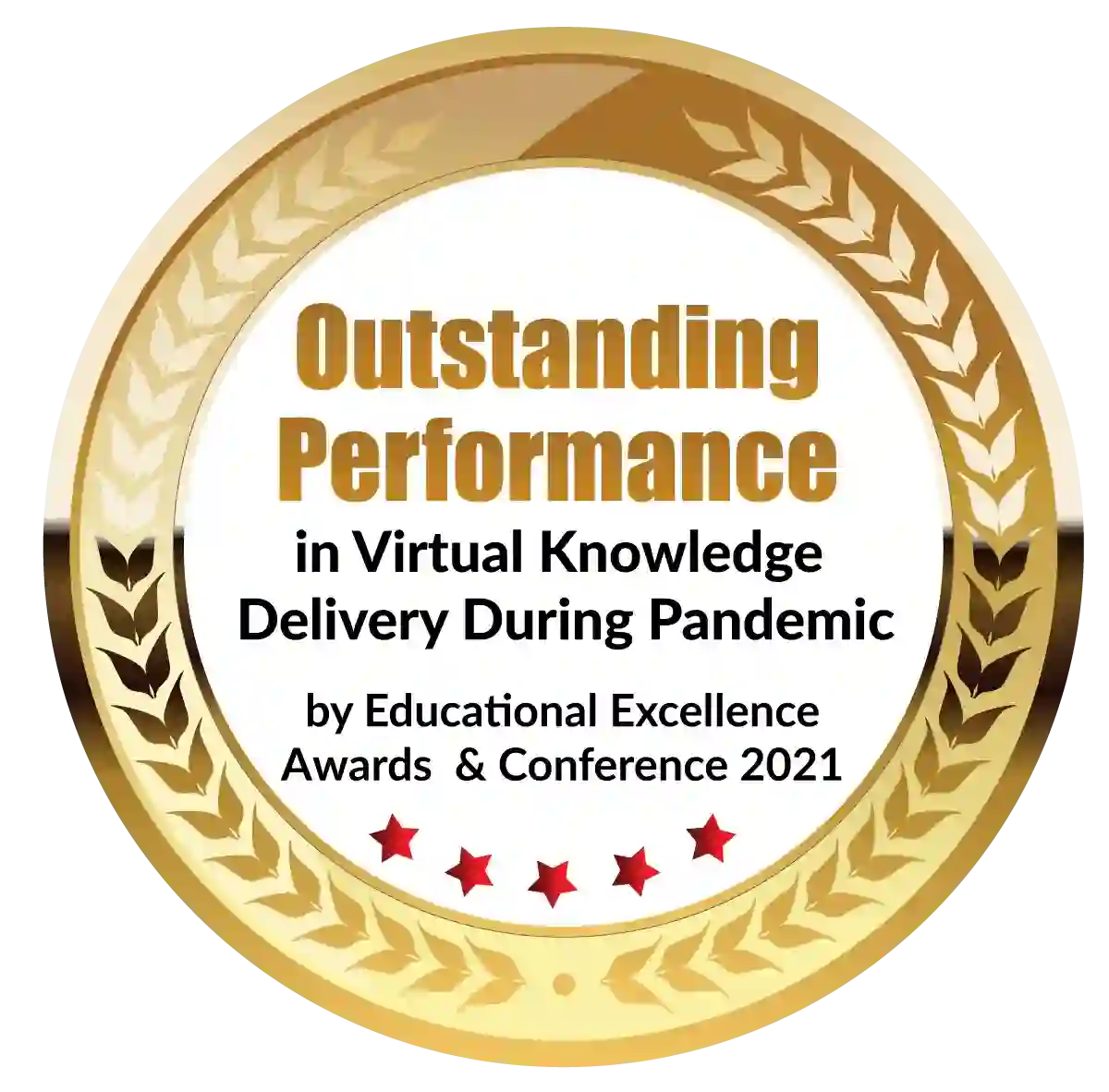 Outstanding Performance in Virtual Knowledge Delivery During Pandemic by Educational Excellence Awards & Conference 2021
Nowadays, interior design is a fascinating career option, and deciding on an interior design degree might be a life-altering decision. It's a challenging and creative job that will keep you interested for a long time. People are researching strategies to generate space with limited resources as a result of global population growth and lack of space. You can help these people after graduation by enrolling in interior design classes. A master's degree in interior design is a post-graduate degree program that educates students on interior design, which is the art of transforming the living workspace into a more functional setting for daily usage. We'll go through the main reasons why you should pursue interior design courses after graduation in this post.
Overview of interior design courses after graduation
Because the industry is so broad, interior designers frequently specialise in specific areas. They examine their field of expertise and knowledge. The curriculum is new, and it focuses on the link between art and technological knowledge, as well as research into people's wants and preferences. After graduation, interior design courses teach about space and its numerous characteristics, such as scale, configuration, light sources, colours, materials, and proportions, as well as how these aspects relate to a setting's technical performance. It is comparable to architecture, but whereas architecture deals with the room's design, interior design works with the contents of the room.
Graduates of a master's program in Interior Design can exercise their skills both in third sector businesses as well as in the private sector as the vocation is in high demand in both businesses and by homeowners. Interior designers can become licensed practitioners after they complete the master's program and can often work in consultancy as consultants.
Types of  interior design Undergraduate courses
Bachelor of  interior design course
B.Sc. in Interior Designing Course
B.Sc. in Interior Design and Decoration Course
International Dual Degree Programme in Interior Designing Course
Types of interior design courses after graduation
The difference between interior designing and interior decorating is that interior designing considers the functionality and usefulness of the available area, whereas interior decorating focuses on making the space look beautiful without taking into account the setting's planning and usability. When designing an interior, lighting, acoustics, and temperature are all important considerations.
-After graduation, graduates may pursue appropriate interior design courses such as an MA, M.Sc., Master of Interior Design, Master of Design, or Master of Architecture. Graduates can pursue PG Diploma and PG Certificate programs in addition to Master's Degree programs.
Each MA and M.Sc. the program lasts two years. The Master of Design program lasts two years and twelve months. Landscape design, building design, product design, building energy efficiency, sustainable design, technology, and other sub-disciplines of interior design can all benefit from PG courses.
Reasons to Take Interior Design Courses After Graduation
Promising opportunities:
Choosing interior design courses after graduation can provide you with a plethora of job alternatives. According to the most recent statistics, India has a severe shortage of interior designers. There is a large and growing demand for interior designers in every business. The expanding number of construction projects in both urban and rural areas should boost them. As a result, if you're thinking about taking an interior design course, now is the time to do it.
Innovation, inventiveness, and creativity:
You can consider interior design as a professional choice if you believe you have a creative, futuristic, inventive, and artistic approach to the things around you. Taking an interior design school could be an easy way to professionalise your creative abilities.
After graduation, taking interior design classes and working in the profession will provide you with a lot of opportunities to express yourself creatively, use your imagination to the fullest, and come up with new design concepts regularly. More projects will come your way as you grow more creative, imaginative, and ingenious.
Projects that are both engaging and demanding:
Each project you work on as an interior designer will be both exciting and hard. Your creativity, technical skills, patience, commitment, and relationship with your clients will all be put to the test. Because interior design is such a dynamic job, you will never get weary of it. By enrolling in an interior design school, you will be prepared to deal with any issues that may arise during your career. 
One of the most difficult tasks for interior designers is to meet customer expectations on time, on budget, and on schedule. Dealing with this problem will provide you with several opportunities to strengthen your social bonds. As a result, taking interior design courses after graduation is more than a career choice.
Making a difference and bringing about positive change:
After graduation, enrolling in an interior design program can be viewed as a decision to make a difference and a positive impact on the world. Interior designers can influence the lives of those who live in a certain area. Consider a project whose sole purpose is to house society's disadvantaged. You act as a catalyst for change in their way of life by building an affordable lodging project there.
Studying interior design to be a catalyst for positive change will provide you with a rewarding vocation.
Entrepreneurship potential:
As previously said, the construction industry is rapidly growing in both rural and urban areas. Because of this never-ending potential for expansion, interior designers have a plethora of business opportunities. As a result, by enrolling in an interior design course, you can see a bright future as a self-employed entrepreneur.
You may enjoy the flexibility of being your boss if you decide to venture out on your own, work as an independent interior designer, and start your firm. As a result, taking interior design courses after college is a wise professional decision.
Extensive enlightenment:
This is just one more convincing reason to pursue an interior design degree. You work with a varied set of specialists from many industries as an interior designer. This will expose you to a broad range of skills and information, as well as a wide spectrum of people, including architects, engineers, business owners, labourers, and clients. As a result, enrolling in an interior design school brings up numerous study and discovery opportunities.
Various industries and sectors:
This is an intriguing incentive to enrol in an interior design program. You will have the opportunity to work in a number of firms and sectors as an interior designer. Homes, offices, restaurants, the education sector, the health industry, public spaces, libraries, religious spaces, resorts, galleries, museums, and other places fall into this category.
Each of these industries has its own set of goals, needs, preferences, and budgets. Think about how diverse it will be.
After graduation, you will not be able to combine this wonderful benefit of taking an interior design course with any other course.
Popular Interior Design Job Descriptions
The following are some of the careers that can be pursued after studying interior design:
Interior Designers:
The inner structure of residential, commercial, or industrial buildings is anticipated to be planned, designed, and decided under this profile. They are in charge of ensuring that a building has proper ventilation, drainage, and water supply, as well as electrical circuits and installations, air conditioning, and heating systems.
Professionals in this job profile are responsible for creating functional and attractive designs that make working and living in the building/residential complex more enjoyable.
Interior Decorators:
The majority of people believe that interior designers and interior decorators do the same thing. This, however, is not the case. Interior designers are responsible for the construction or architecture of a building/office/house, whereas interior decorators are responsible for determining colour schemes, layouts, wallpaper, and furniture that clients should purchase and place in a certain space.
Theatre/Set Designers:
Set designers are in charge of the overall aesthetic of a film, television show, or theatre production. They must visualise what needs to be placed on a film set/stage as part of their job. They must then create and construct a dummy model of the set they plan to construct. The set is then built based on the scales indicated in the dummy model at the actual site. Production designers are used in the film and television business, whereas stage designers are used in the theatre.
Designers of Exhibitions:
For events such as big public exhibitions, trade displays, and conferences, this job profile requires the creation of fixtures and display stands. Temporary exhibitions for museums, galleries, libraries, and offices may also be expected of professionals with this job profile.
Apart from interior design courses after graduation, students can pursue a bachelor's degree in interior design Talking about bachelor of interior design course details, it's also known as B.I.D. The Bachelor of interior design course duration is a four-year degree program that is divided into eight semesters and includes both practical and theoretical sessions. To summarise, taking an interior design course is a good idea for a multitude of reasons. If you're going to do it, start right now with a clear vision.
Dignified with Rankings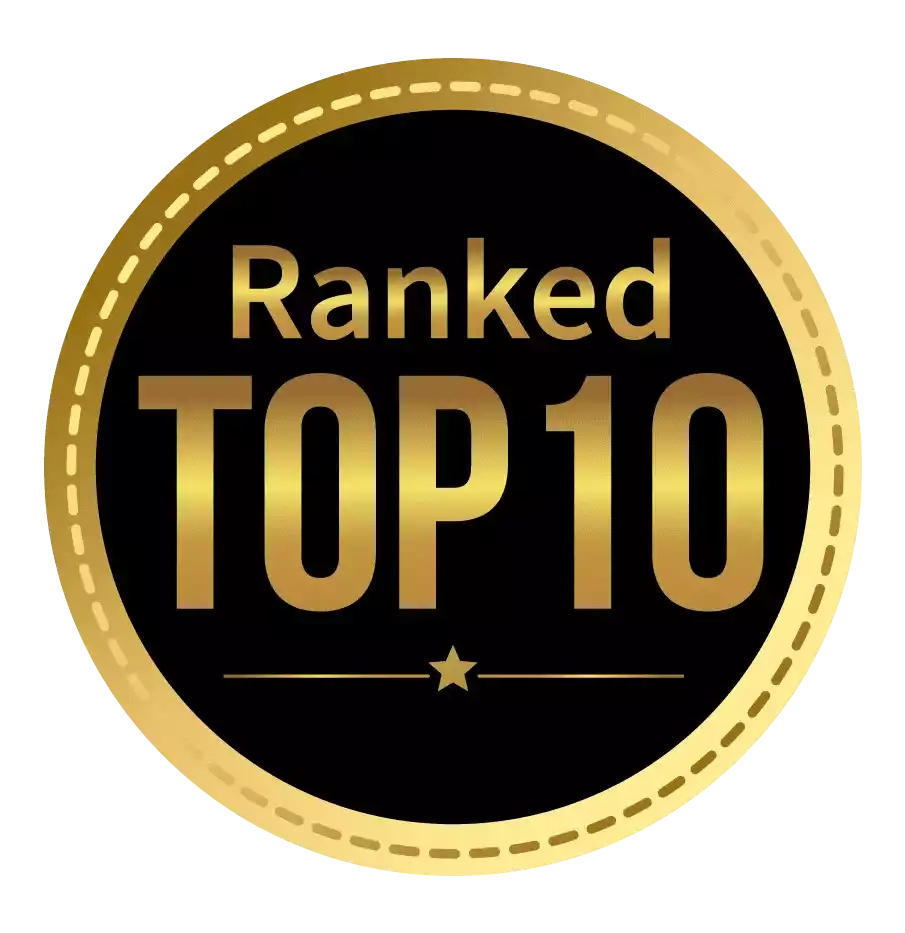 Amongst India's most promising Hotel Management Institute by Higher Education Review 2021
---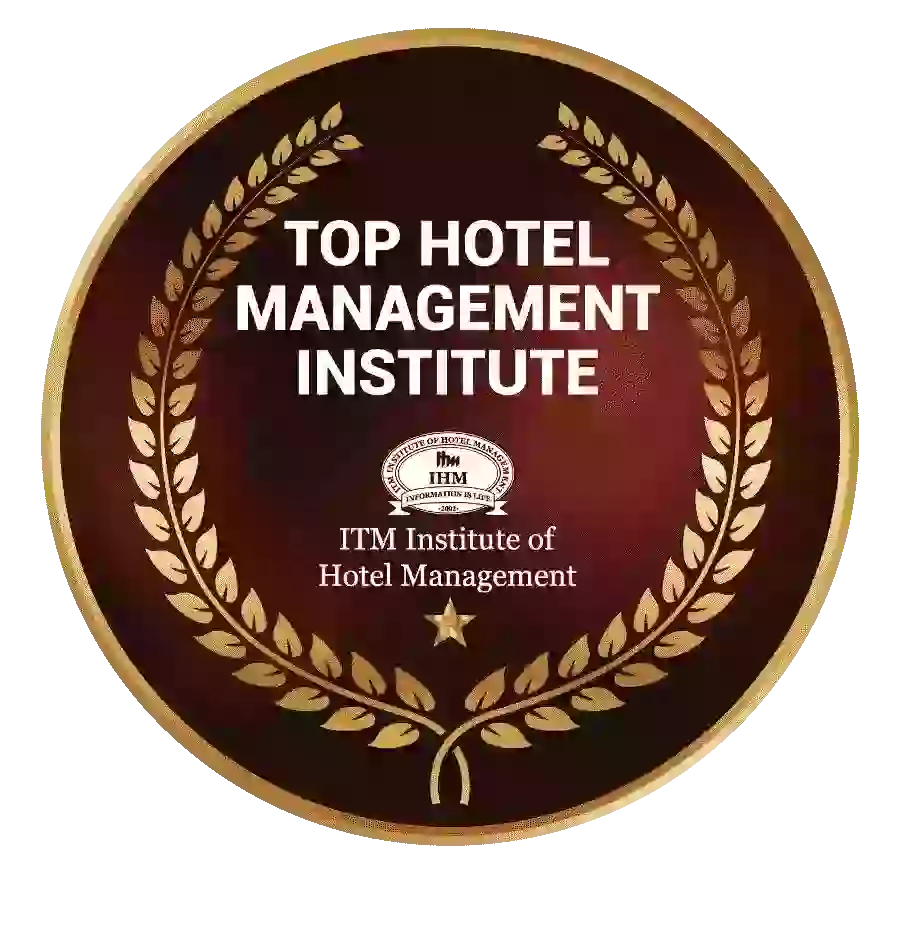 Ranked Top Hotel Management Institute awarded by Times Education Icon 2022
---
Quality Education, Outstanding Administration & Leading Infrastructure by Educational Excellence Awards & Conference 2021
---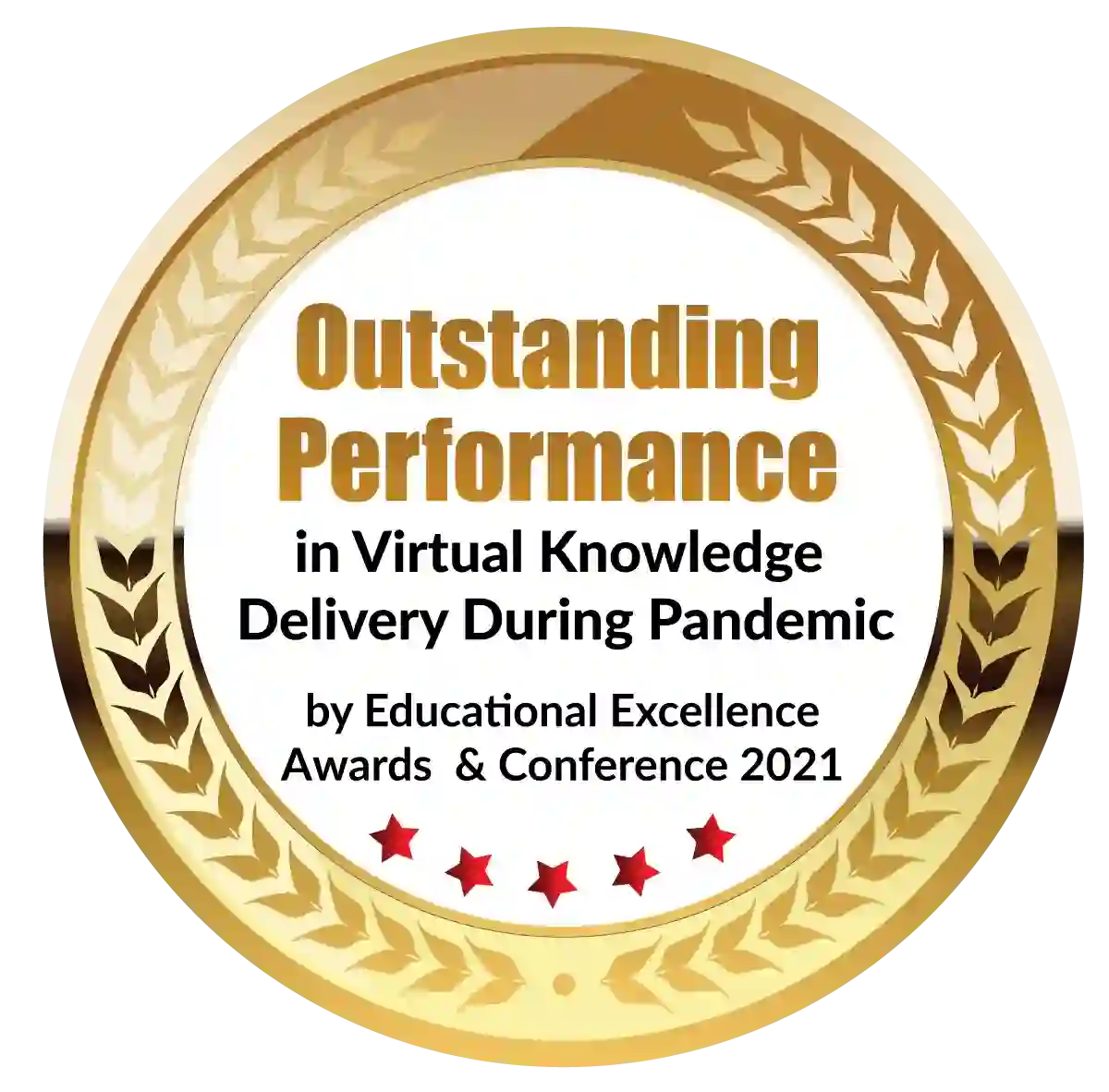 Outstanding Performance in Virtual Knowledge Delivery During Pandemic by Educational Excellence Awards & Conference 2021