Students Trained & Placed
Kitchen Training Facility
International & National Internships only at 5-star Properties
One to One Corporate Mentorship
An Entrepreneurial Culture at the Campus
Dignified with Rankings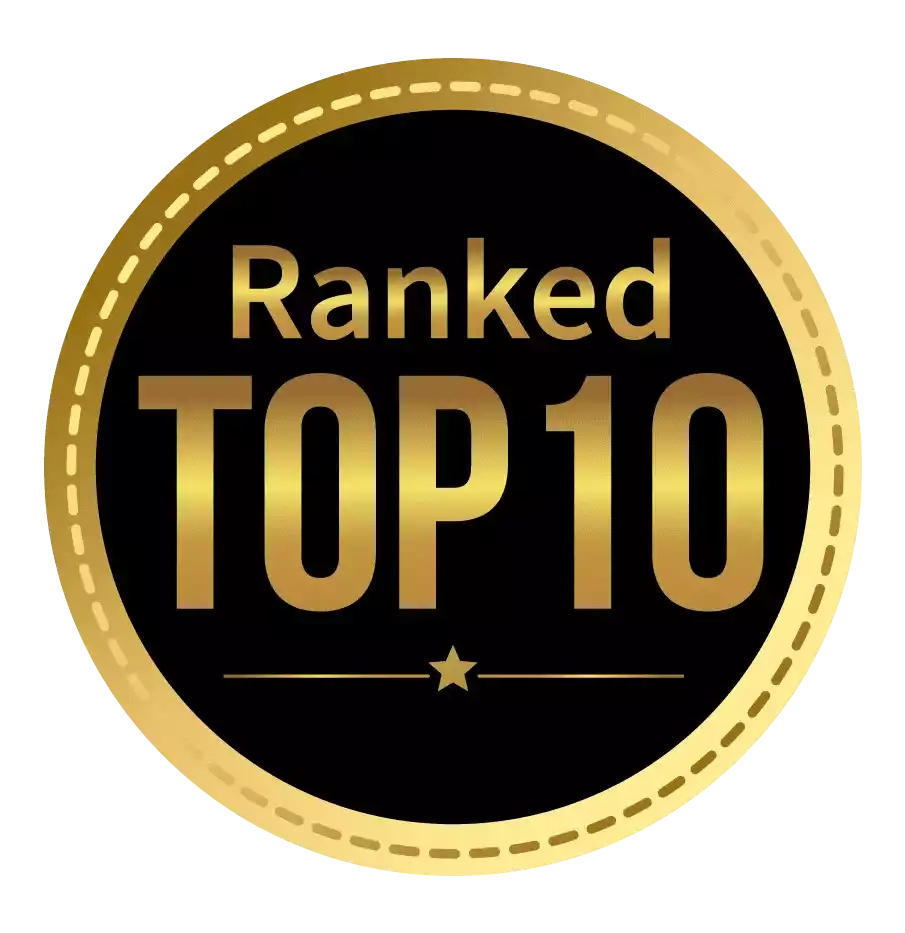 Amongst India's most promising Hotel Management Institute by Higher Education Review 2022
---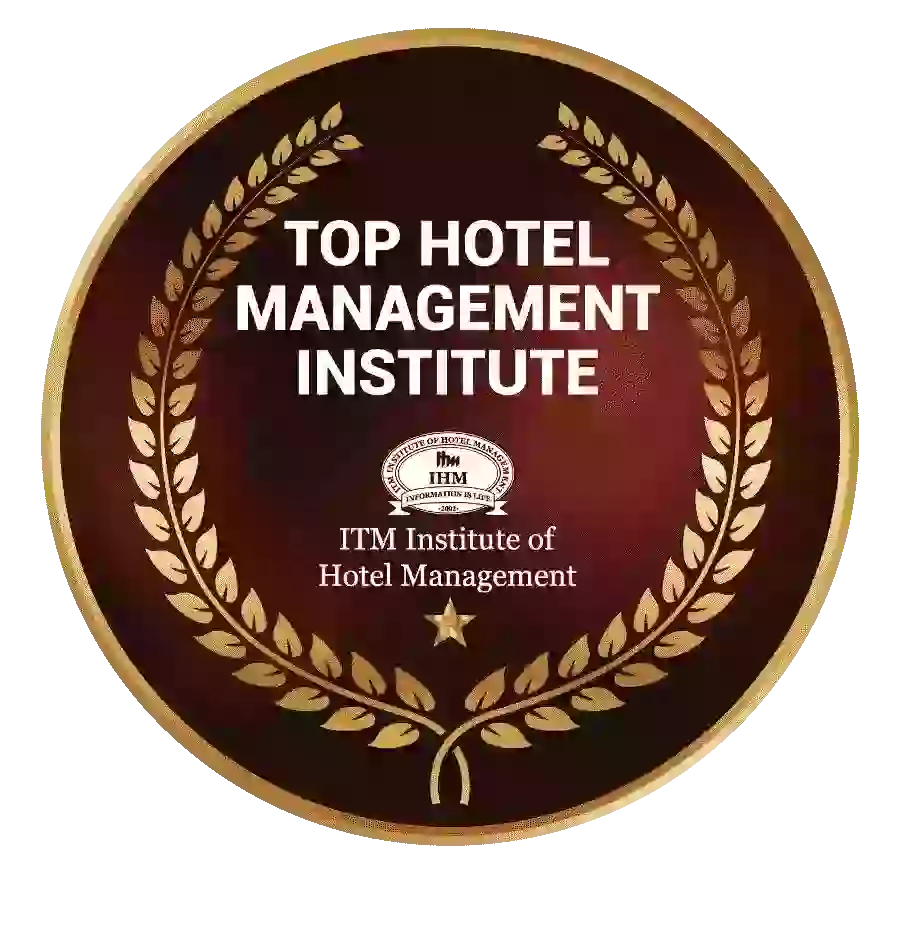 Ranked Top Hotel Management Institute awarded by Times Education Icon 2022
---
Quality Education, Outstanding Administration & Leading Infrastructure by Educational Excellence Awards & Conference 2021
---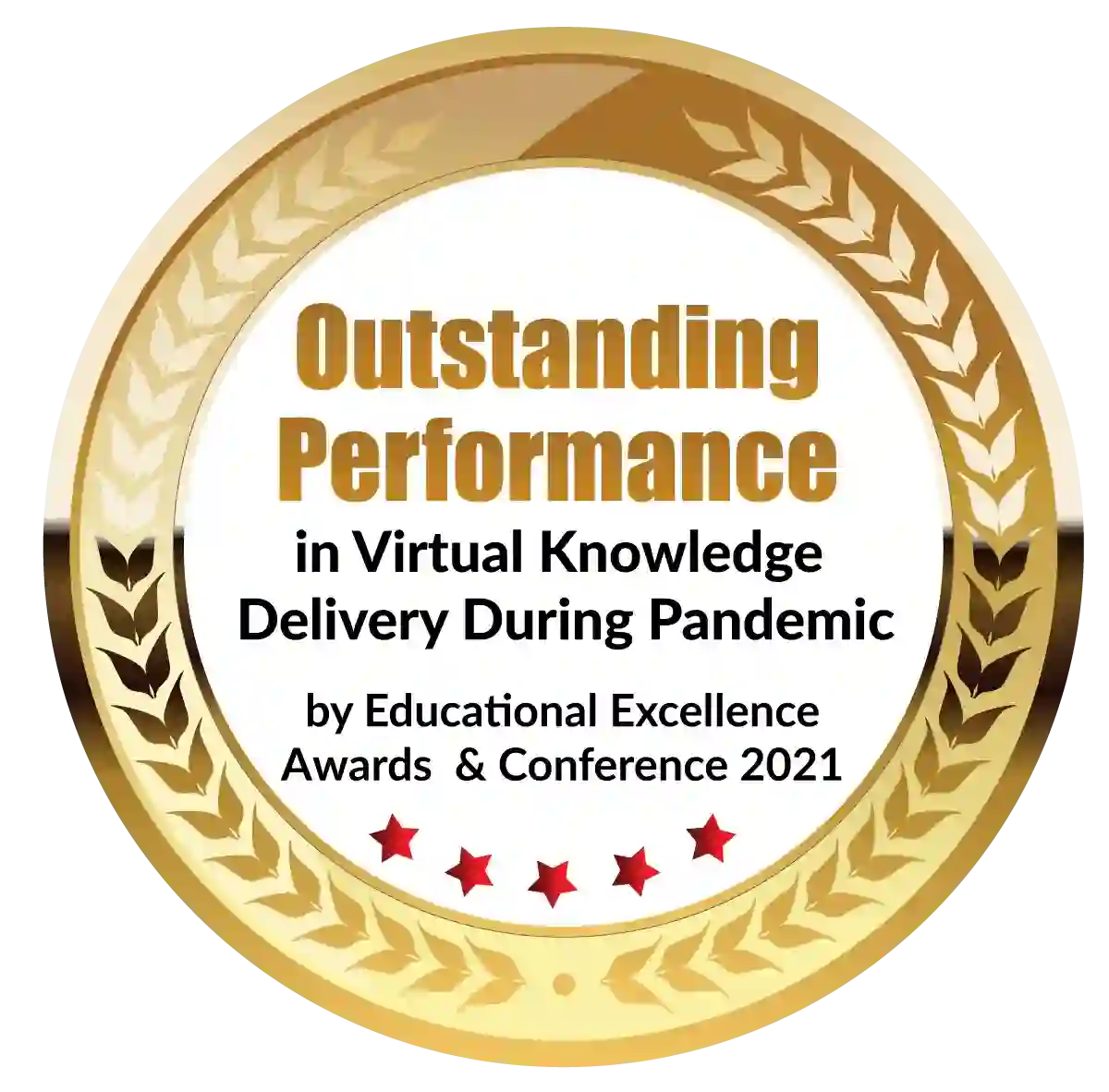 Outstanding Performance in Virtual Knowledge Delivery During Pandemic by Educational Excellence Awards & Conference 2021
The majority of kids will be undecided on the course to choose after school. Few pupils have a clear life goal in mind. The design area provides enormous career breadth and growth potential for people who are more creative with things. If you have the desire and ability to design, you should look for the best design colleges in India and enroll in an appropriate degree. Today, India has several government and private colleges that provide advanced design programs with high job prospects. Each design school offers a unique set of learning opportunities and exposure. People no longer need to travel abroad to study for decent design education. There are various colleges in India where undergraduate and postgraduate design courses are available. Let's look at why you should choose the best design institute.
Advantages of  Joining The Best Design Institute
One of the most popular job choices among today's youth is fashion design. You will receive outstanding professional training with the best teaching methodologies from the premier design institute at a cheap fashion design school fee. Professional designers who establish client briefs for students, visit as guest lecturers and teach as professors do it willingly to help students become better designers—a valuable resource that isn't always available to a new designer in the profession. However, fashion planning, like every other job, has its nuts and bolts. The following are some of them:
Knowledge of the  field and a creative mind
There are various considerations to make before entering this field. However, having a basic understanding of fashion design and creativity is essential for pursuing this vocation. Anyone can work in this reputable profession if they have a sense of current style and fashion with the latest trends.
Artistic abilities
The next requirement for advancing your career in this industry is to have adequate drawing skills. The style idealists used to write down their views in raw form on paper. They will proceed to create these lovely products based on this basic plan. If you're not good at drawing, you can use a computer-aided design (CAD) program to create your creative plan ideas. However, to use this CAD programming to create computerized graphics, you should have some fundamental sketching skills. The design institute encourages enthusiastic students to take computer-assisted courses, which are regarded as introductory design courses.
Salary Potential
The fashion sector contends with fluctuating financial conditions. Many corporations can give you a million dollars, but others may only pay you an average sum. But the best part about working in the design sector is that you can always improve your creativity and climb the success ladder. You should practice and become well-versed in the designing phase since this will help you progress quickly. If you are talented and skilled and have a diverse range of ideas, brands will approach you on their own and help you flourish even more. You must keep your eyes peeled for the ideal opportunity. It is the digital age, which means that everything is just a mouse click away. So keep looking for the proper possibilities, put in more effort to seize them, and then make as much money as you want!
Minimum Formal Education
Individuals who dislike academics and educators can rejoice today that there are no extensive educational requirements to pursue a career in the fashion sector.
The greatest design institute will assist you. Even though some designers have a two-year or four-year degree in styling or related areas, a graduation degree is all that is required. Employers are mainly interested in designers that demonstrate their creativity by creating good and sensible designs while also having creative ideas for expressing their thoughts through sketches. You don't need a lot of education. You can apply for the various design tests even if you have graduated from high school, as described in another post. Our institute will then proceed with the rest. Formal education will no longer be an impediment. With only a little knowledge, you may pursue your ambition of being a fashion designer in no time.
The subject requires a basic standard entrance exam and a minimum of 55 percent aggregate in high school. Even if you do not wish to pursue academics, it is the ideal field to excel in. Even if you have a degree in another field, the doors to design are always open for you.
Exciting workplace
Stylists express their vision and creativity in ways that are not found in other vocations. Apart from designs that use a new cloth that integrates moisture-wicking substance, the demand for comfortable, valuable, and economically gorgeous styles tends to assist power for fresh new tasks. Learning from India's greatest design schools opportunities to learn and explore is available. Moving on from here, one enters the world of design presentation, which includes brand houses, style houses, stores, and so on.
As soon as you start working in this sector, you will discover how important interaction and the working atmosphere are. As a starter, you will work in a variety of industries and meet a variety of people with various views and unique ideas. You'll realize how elegantly you may learn from these gifted individuals and find opportunities for personal improvement. Furthermore, the work environment is often cheerful and upbeat, which motivates you to work with zeal. So, rest assured that when you join this field, you will have a great time surrounded by numerous individuals.
Tips for finding the best design institutes in India
Before selecting a design college, we recommend that you review all of the course characteristics and curriculum. Faculty, course curriculum, co-curricular activities, placement, evaluations and rankings, recognition, accreditation, campus life, facilities, location, financial help, and scholarship availability are all considerations to consider when choosing a college in India.
Get to Know the Instructors
Faculty members play a critical role.A teacher has the ability to shape a student's future. A college's priority should be on boosting faculty quality. Teachers in the design sector must be knowledgeable and experienced. Smooth student-faculty contact can help students get the most out of their learning experience.
Examine The Curriculum And Course Features
Equally important is the curriculum. We encourage students to look at the curriculum to get a sense of what they will be learning. If you are interested in learning about the issues covered in the course, you will be able to relate to it. Students should not select a college only based on its popularity. If they lose interest halfway through a course, it will cost them a lot of time and effort. A college education will be primarily theoretical, but design classes must include hands-on activities and projects to provide students with practical experience.
Look for Placement Services
Experienced workers are in high demand in the design sector, leaving freshers jobless. A placement cell for design graduates is a crucial feature; some universities offer 100% placement and pre-placement training to help students find profitable jobs.
Look for College Reviews and Rankings.
College rankings and evaluations make selecting design schools more straightforward. It is necessary to read reviews written by past students as well as rankings published by several publications such as The Financial Express, India Today, the National Institutional Ranking Framework, and World University Rankings. In terms of quality education and placement, colleges connected with recognized Indian universities will always be advantageous. The Council of Architecture, the University Grants Commission, the All India Council for Technical Education, and the Council for Interior Design Accreditation are the Indian governing authorities for design education. Colleges in India are also assessed and accredited by the National Assessment and Accreditation Council.
What does a top design institute entail?
Whether you want to improve your skills in creating clothing or accessories like handbags, scarves, and shoes, you can satisfy your hunger by locating the top design institute in your area. You will receive superior fashion design instruction at the premier design institute. It has a staff of pros who will assist you in any way they can to help you become a successful designer. Furthermore, you will receive the best training curriculum with plenty of practical experience, which will ultimately benefit you.
Design courses such as bachelor of design, master of design, bachelor of fashion technology, design, design and media course, and master of fashion management are all available in India. Each course will have a different price. If you attend a college outside of your hometown, you will have to pay extra for boarding and food. However, this should not deter you from selecting the greatest design school.
Fashion design, textile design, fashion technology, industrial design, interior design, product design, and more specializations are available at these universities. Some institutions provide scholarships to meritorious students, easing the financial burden of tuition. Most institutions hope to improve students' learning experiences by providing the finest possible amenities, which will raise costs. So, to choose your desired destination to pursue a design education, we propose that you pay great attention to all of the aspects stated above.
Dignified with Rankings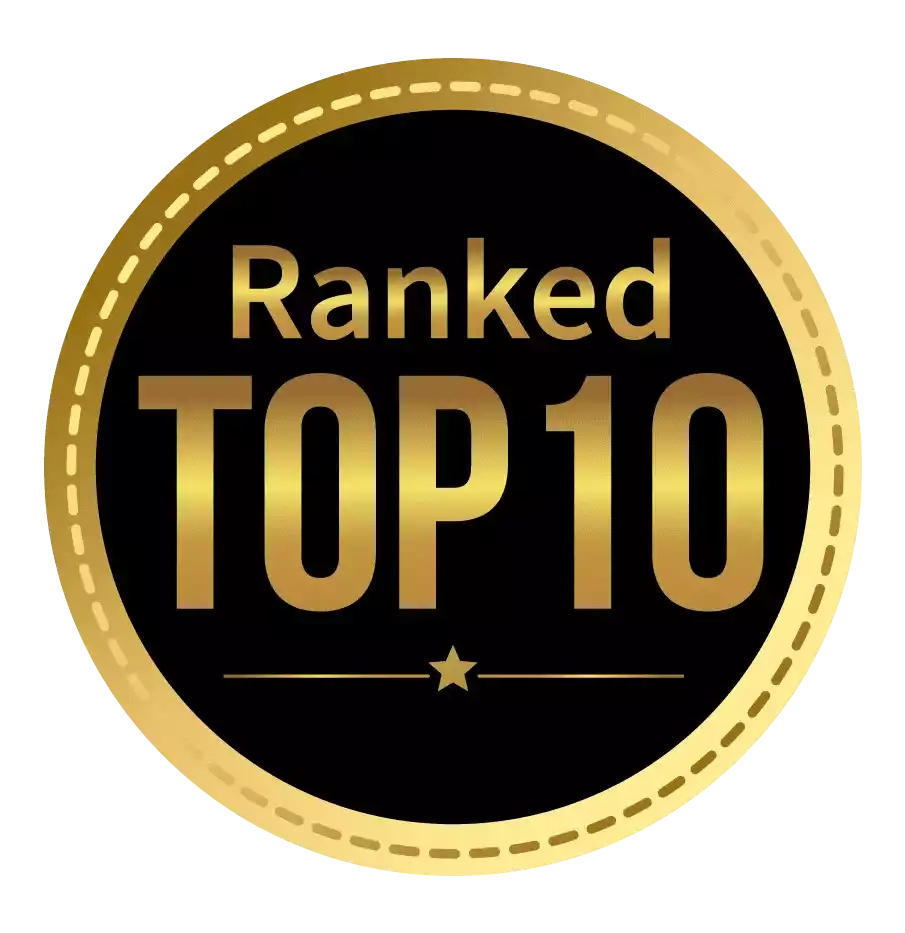 Amongst India's most promising Hotel Management Institute by Higher Education Review 2021
---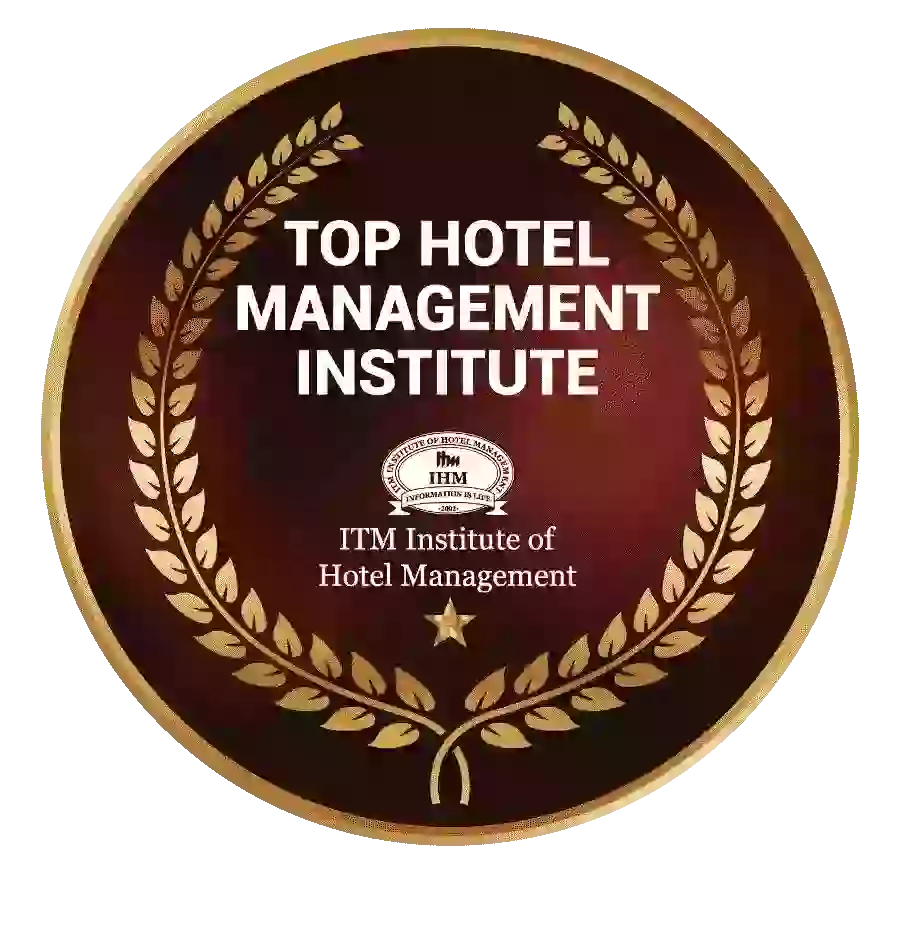 Ranked Top Hotel Management Institute awarded by Times Education Icon 2022
---
Quality Education, Outstanding Administration & Leading Infrastructure by Educational Excellence Awards & Conference 2021
---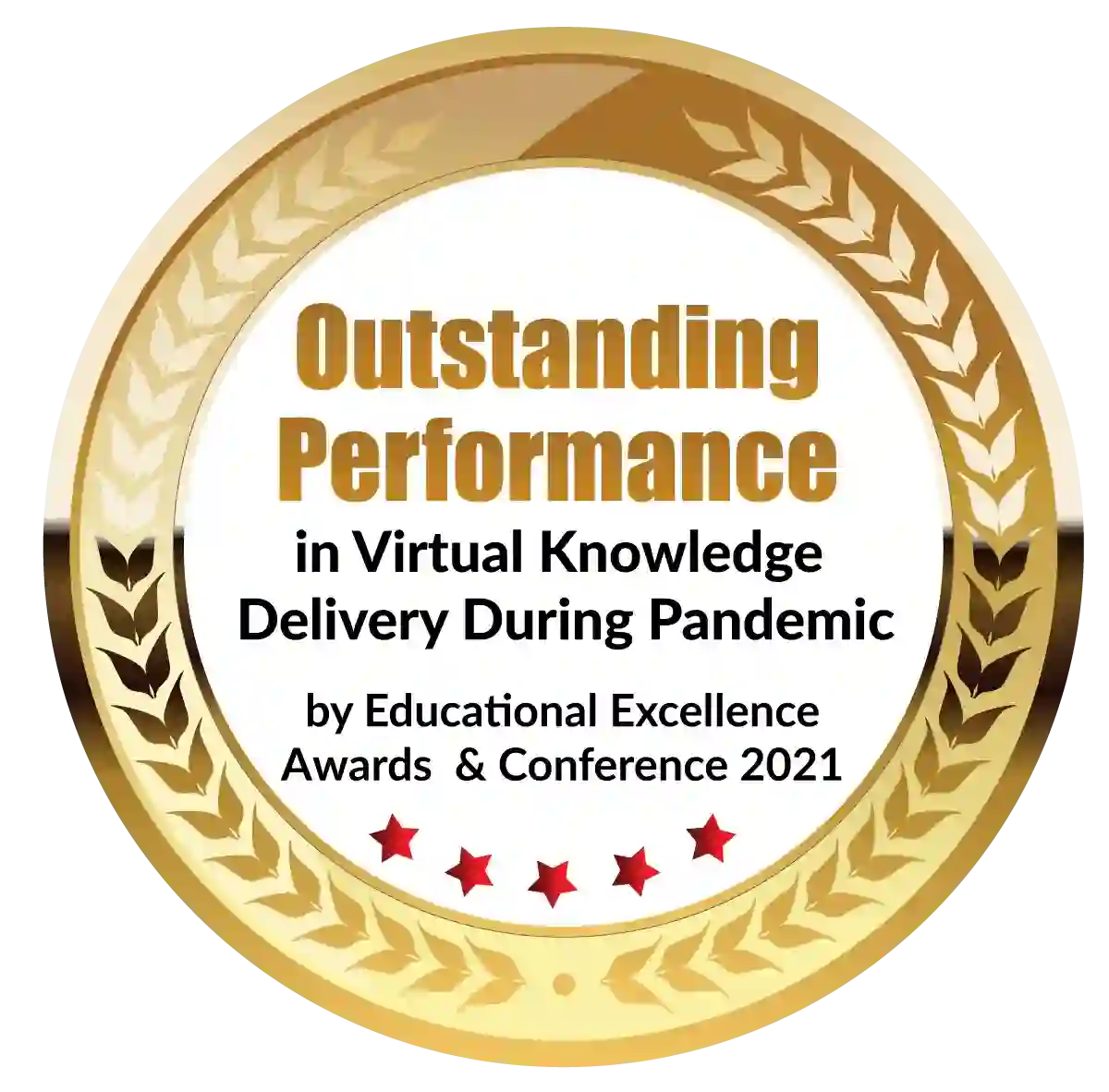 Outstanding Performance in Virtual Knowledge Delivery During Pandemic by Educational Excellence Awards & Conference 2021