Students Trained & Placed
Kitchen Training Facility
International & National Internships only at 5-star Properties
One to One Corporate Mentorship
An Entrepreneurial Culture at the Campus
Dignified with Rankings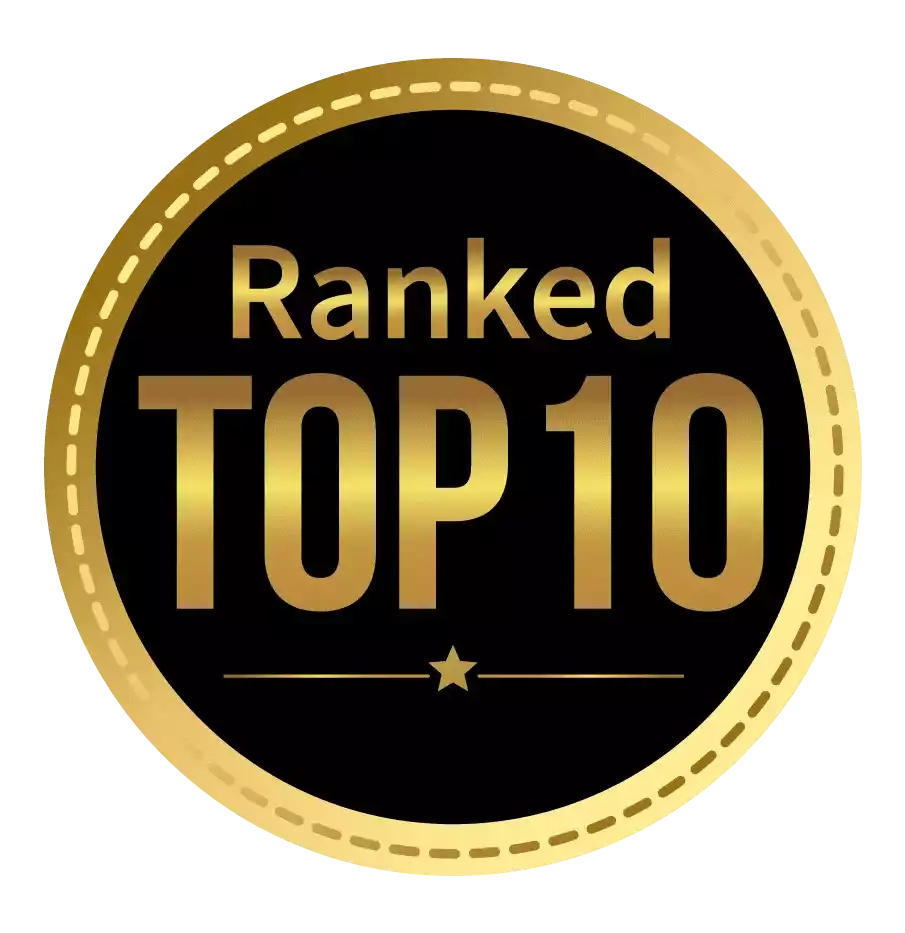 Amongst India's most promising Hotel Management Institute by Higher Education Review 2022
---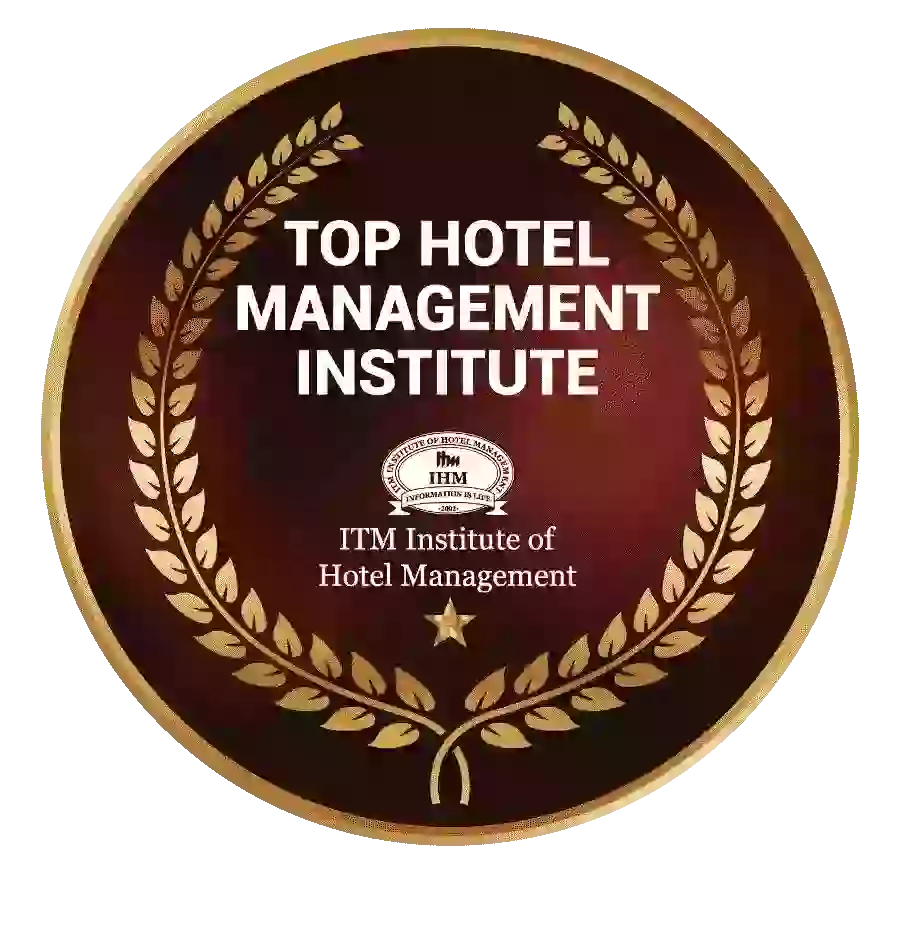 Ranked Top Hotel Management Institute awarded by Times Education Icon 2022
---
Quality Education, Outstanding Administration & Leading Infrastructure by Educational Excellence Awards & Conference 2021
---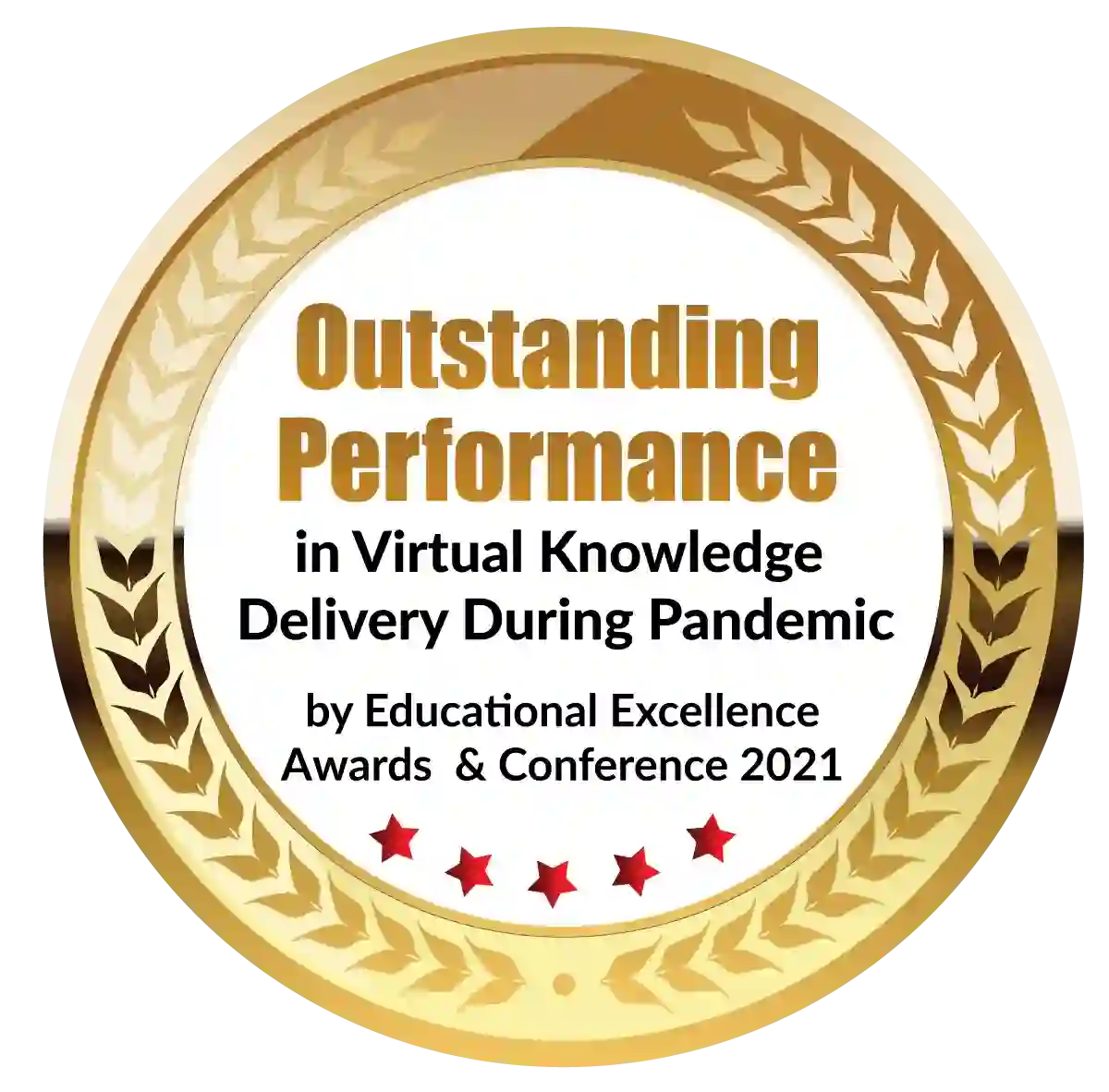 Outstanding Performance in Virtual Knowledge Delivery During Pandemic by Educational Excellence Awards & Conference 2021
Degree programs teach you not only theoretical concepts but also the business side of things like finding new clients, etc.
As with many other professions, it may be a wise career strategy for an interior designer to find a niche and specialize in it, learning all of the ins and outs to better serve your clients.
This article will assist you in determining the best interior design career path for you.
Interior design career paths of various types
An interior designer is a professional who uses design elements and visual aesthetics to transform and beautify interior spaces. Interior designers are in charge of design plans, color patterns, fabric and furniture alignment, wall designs, and lighting.
Interior design can be a lucrative career option for many people because demand rises as more homes and offices hire them to design their workspaces.
Here, we will look at various types of interior design jobs, their salaries, and the skill set required to become one.
Here are a few examples of popular and in-demand interior design career paths:
 Interior decorator
Primary responsibilities: 
An interior decorator's job entails planning the project's aesthetics and spatial layouts. An interior decorator advises clients on how to decorate their homes or offices, recommending color schemes, wall designs, furniture, and lighting installations. The interior decorator may also hire a team of vendors on their own to delegate work and complete the project on time. Most interior decoration jobs are on a contract basis, depending on the volume of work that comes in. Many professional interior designers would rather be self-employed or freelance than work full-time.
2. Colour consultant
Primary responsibilities: 
To meet the client's aesthetic requirements, the role of a color consultant or specialist requires creative planning and a thorough understanding of color psychology. Color consultants ensure that the atmosphere and outlook of residential or working spaces match the personality and energy of their occupants. They frequently collaborate with design and architecture firms to prepare budgets and color schemes for interior design projects. Color specialists may also collaborate with paint companies to assist clients in personalizing color for home or office decoration.
3. Retail interior designer
Primary responsibilities: 
Retail interior designers create the interior designs of stores in commercial establishments such as restaurants, shopping malls, and other retail spaces. They plan and design store layouts, product displays, and color schemes with the goal of making stores more appealing to customers.
A retail interior design job needs an understanding of spatial planning in order to create the store's vision within a limited space while keeping the store's brand guidelines and architectural blueprint in mind.
To create the appropriate retail ambience, a retail interior designer must also consider the brand's value proposition. A luxury retail store for millennials, for example, may prefer a quirky space and decor. A clothing brand that only sells business wear, on the other hand, may prefer a store with a classic grey or white decor to display the products. Many retail interior designers work may with specific types of brands, such as footwear, clothing, and electronics. You can learn all about this in an interior design course from a reputed college such as IDM.
4. Production designer
Primary responsibilities:
Production designers are an important part of the film and video production process because they create sets for films, dramas, and videos. Production designers must plan and complete the film set before shooting begins, based on the creative script and direction. They collaborate with the producer, director, and technical crew to ensure that the set is ready on time and meets the creative team's expectations.
It is the production designer's responsibility to understand the nuances of the director's vision by having a basic understanding of scripts, screenplays, and character studies. You can look up the bachelor of interior design course details online to see how interior design is used for the production design of films.
5. Exhibition designer
Primary responsibilities:
An exhibit designer's tasks include creating floor plans, seating arrangements, displays, and fittings for events or public spaces such as fashion shows, museums, and art galleries. It is critical for them to have a pleasing aesthetic vision that piques people's interest. Exhibition designers must have a thorough understanding of infrastructure design in order to design exhibits for museums or art galleries. This allows them to place the art and artifacts in the best light and keep them at the proper temperature.
6. Lighting designer
Primary responsibilities: 
Lighting designers use adequate and effective lighting installations to transform the atmosphere of any space, such as an office, exhibition, store, home, or functional venue. They also make recommendations on lighting styles, arrangements, and lighting installations. Light designers must work with the architect, electrical engineer, and lighting fixture vendor to ensure that light installations are long-lasting, safe, and cost-effective. Lighting designers must be well-versed in electrical boards and circuits, as well as aesthetics and special lighting effects.
7. Corporate interior designer
Primary responsibilities: 
Corporate designers create aesthetically pleasing and brand-aware interiors for work and office spaces. Their projects can range from small-scale offices to large corporations housed in high-rise structures. To increase employee productivity, corporate designers create a workplace that is functional, safe, efficient, and ergonomic. Furthermore, they must ensure that the workplace they design adheres to the company's brand values.
A tasteful, yet professional, work environment is typically required in corporate industries. Corporate interior designers may redesign, redecorate, or renovate existing spaces to create a distinct look for a company. They may also design cabins, cubicles, boardrooms, conference rooms, and common areas such as break rooms, resulting in a fully functional finished workplace.
8. Landscape architect
Primary responsibilities:
Landscape architects' primary responsibilities include the design of outdoor spaces such as parks, grounds, campuses, and open spaces for businesses, recreational facilities, stadiums, playgrounds, and houses. They typically collaborate with clients, building architects, and engineers to understand project requirements and prepare site plans and cost estimates. Landscape architects have to integrate existing landscape features into the design and create an atmosphere that represents that brand and is harmonious with nature. For this job profile, you can look for an interior design course that deals with the art of landscape design.
Conclusion
If you believe you have a creative, futuristic, imaginative, and artistic approach to the world around you, you should consider a career in interior design. Taking an interior design course will assist you in professionalizing your creative abilities.
Dignified with Rankings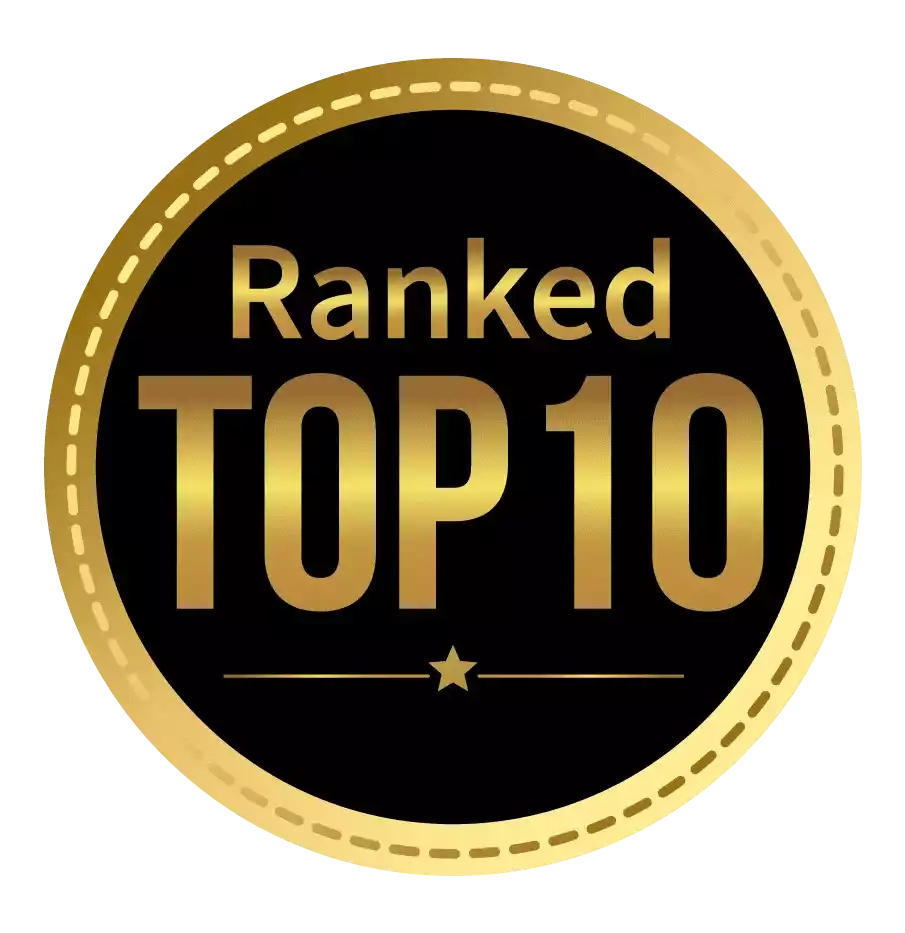 Amongst India's most promising Hotel Management Institute by Higher Education Review 2021
---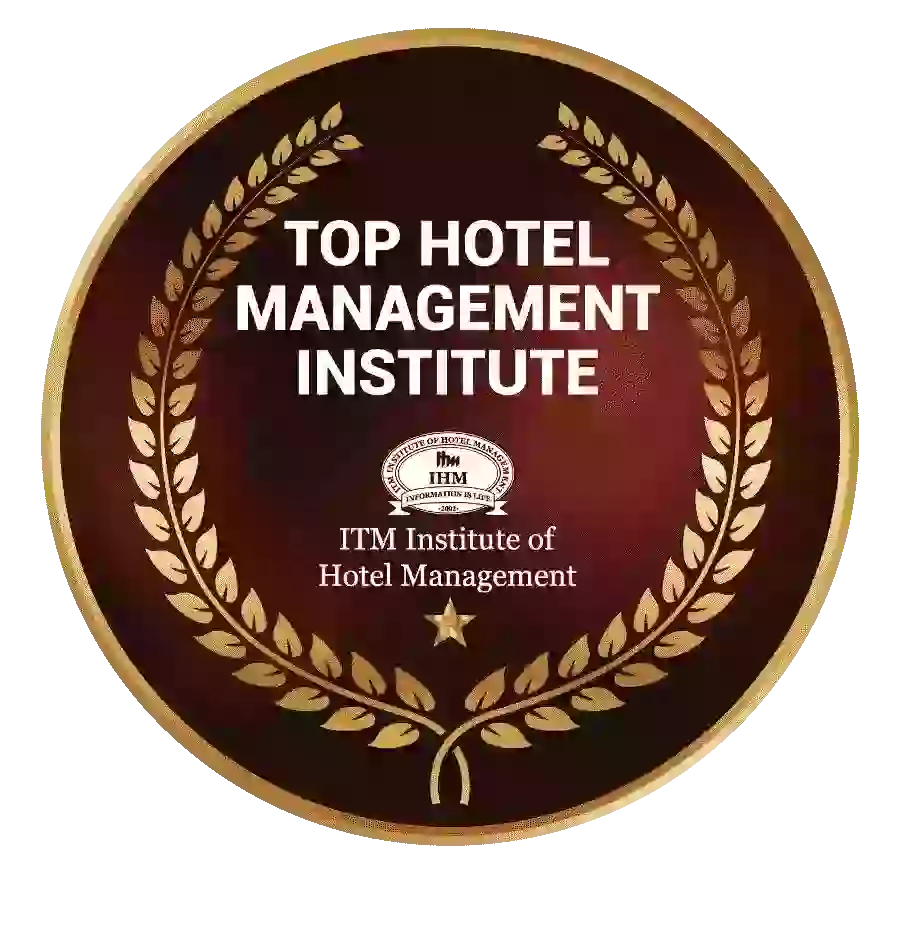 Ranked Top Hotel Management Institute awarded by Times Education Icon 2022
---
Quality Education, Outstanding Administration & Leading Infrastructure by Educational Excellence Awards & Conference 2021
---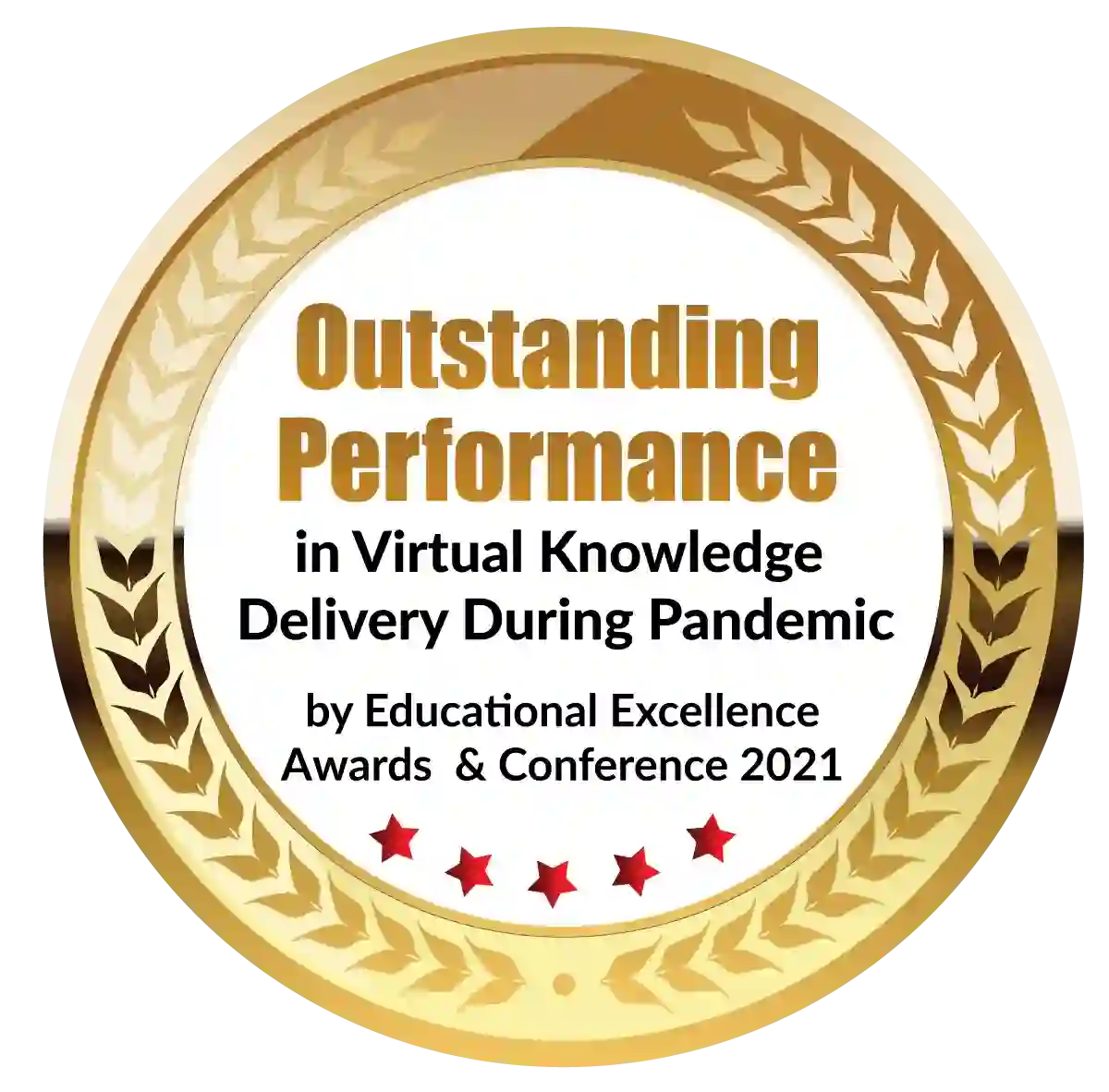 Outstanding Performance in Virtual Knowledge Delivery During Pandemic by Educational Excellence Awards & Conference 2021