17 October 2018 - 15:11, by
ITM Group of Institutions
, in
EEC
,
Comments off
Vast range in part-time MBA Courses
---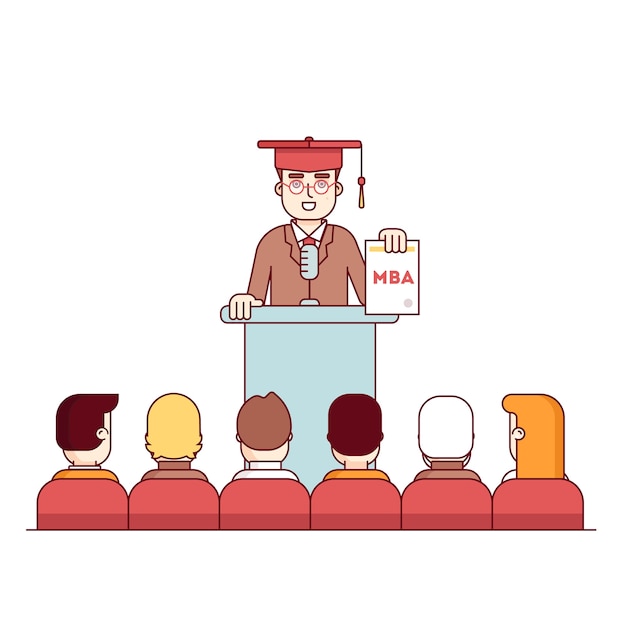 Part Time MBA Courses | Image Resource: freepik.com
Many individuals aspire to increase their chances in their career with a proper MBA course. This opportunity is often lost because of the conditions and circumstances. They can always fulfil their dream with part-time MBA courses from reputed colleges like ITM Institute. There are many colleges in India that provide part-time MBA courses in India. Here are some of the most prominent Part-time MBA courses:
Finance
A part-time course in finance can help you understand the nuances of the finance industry. You get to know in greater detail about financial facts like debt and investments. The part-time MBA course can be pursued as a long-distance course too.
Human Resource Management
This is another prominent field with a lot of job opportunities. The human resource management mainly deals with tackling the human resource in any industry. The field is important as it helps to plan out the resources and thus indirectly impacts the profits in the industry as well as the productivity.
Marketing Management
In every industry, the product or services needs to be marketed through the right channels so that it gets the required target buyers. The same strategy or scheme may not work always and the marketing professionals need to come up with new strategies and schemes. A marketing management course can help you understand the process.
Retail Management
The retail industry has been one of the most dominating industries ever. Retail management deals with buying, selling as well as maintaining proper inventory. A course in retail management helps you understand these factors.
Health Management
The health industry is also catching up. The career opportunities in this industry are countless in India as well as abroad. An MBA in health management will help increase your job opportunities in India as well as abroad.
Business Administration
The businesses are changing each day and the professionals need to upgrade to the changing needs of modern-day business. A course in business administration helps you understand modern day business and also helps you use technology to upgrade business to present day customer needs.
Banking and Insurance
As people today get more conscious about securing the future, banking and insurance industry take a forefront.
IT Management
IT is a recent field and yet it has a vast scope. IT Management is yet another stream of MBA that you may pursue through a part-time course.
There are many options in part-time MBA courses and you need to select based on your choice field.