Students Trained & Placed
Kitchen Training Facility
International & National Internships only at 5-star Properties
One to One Corporate Mentorship
An Entrepreneurial Culture at the Campus
Dignified with Rankings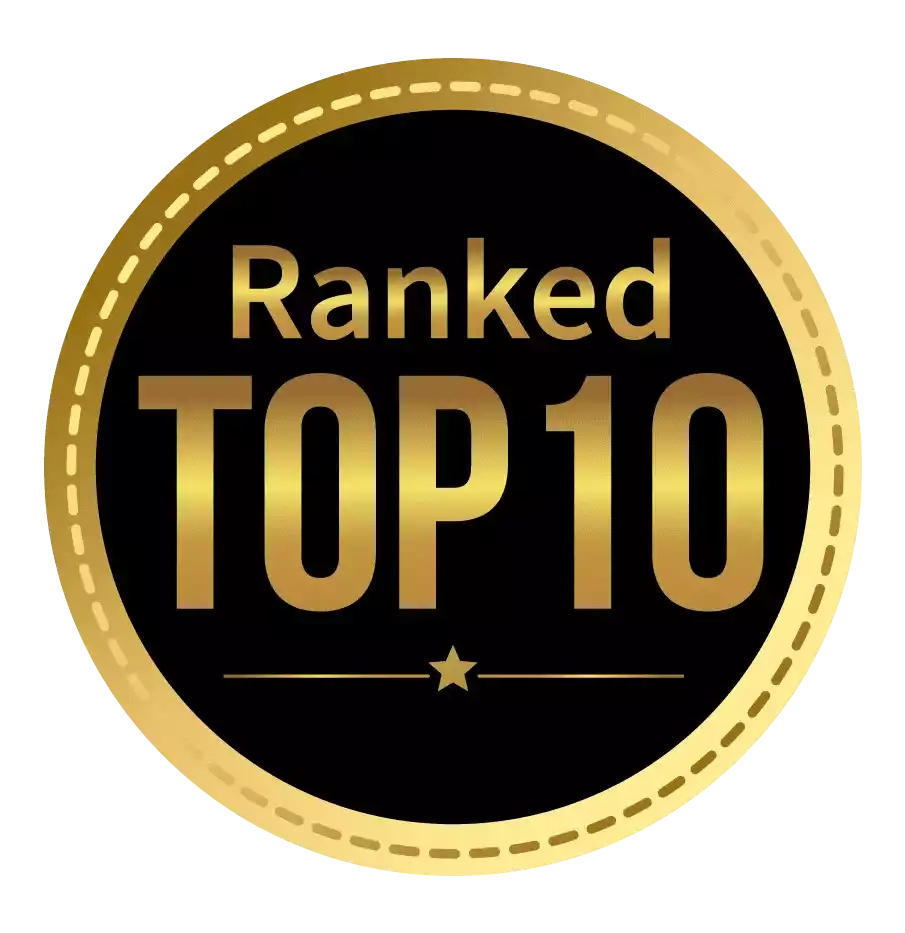 Amongst India's most promising Hotel Management Institute by Higher Education Review 2022
---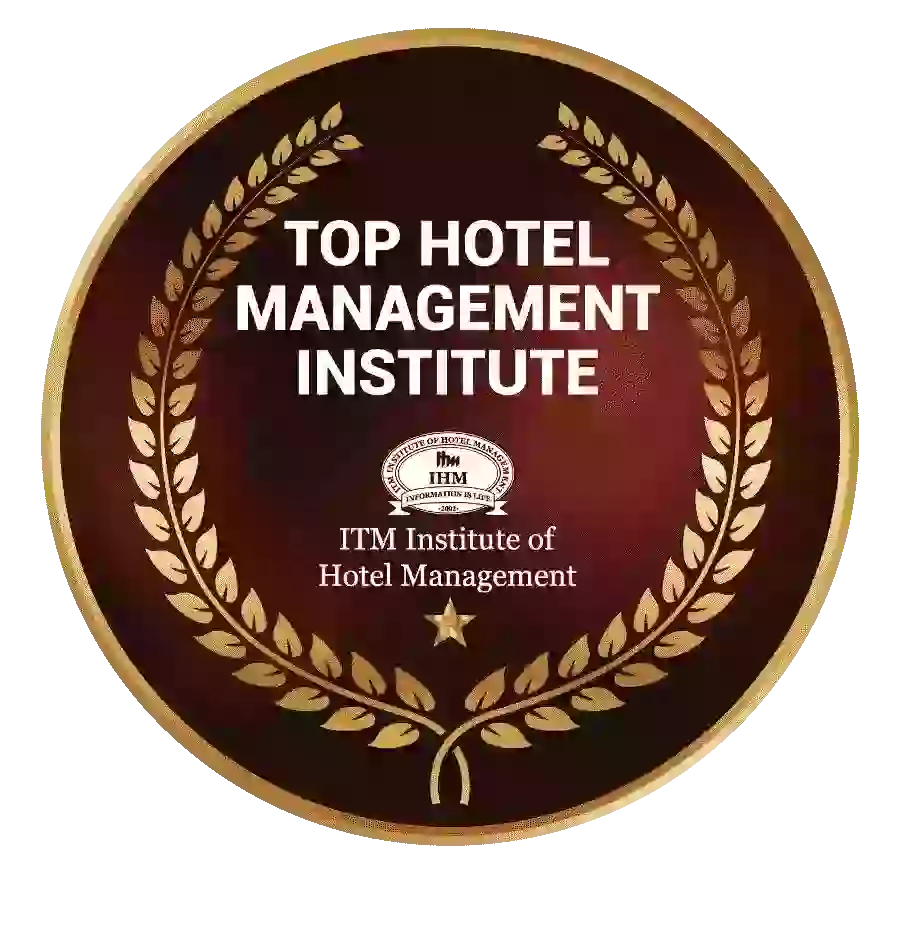 Ranked Top Hotel Management Institute awarded by Times Education Icon 2022
---
Quality Education, Outstanding Administration & Leading Infrastructure by Educational Excellence Awards & Conference 2021
---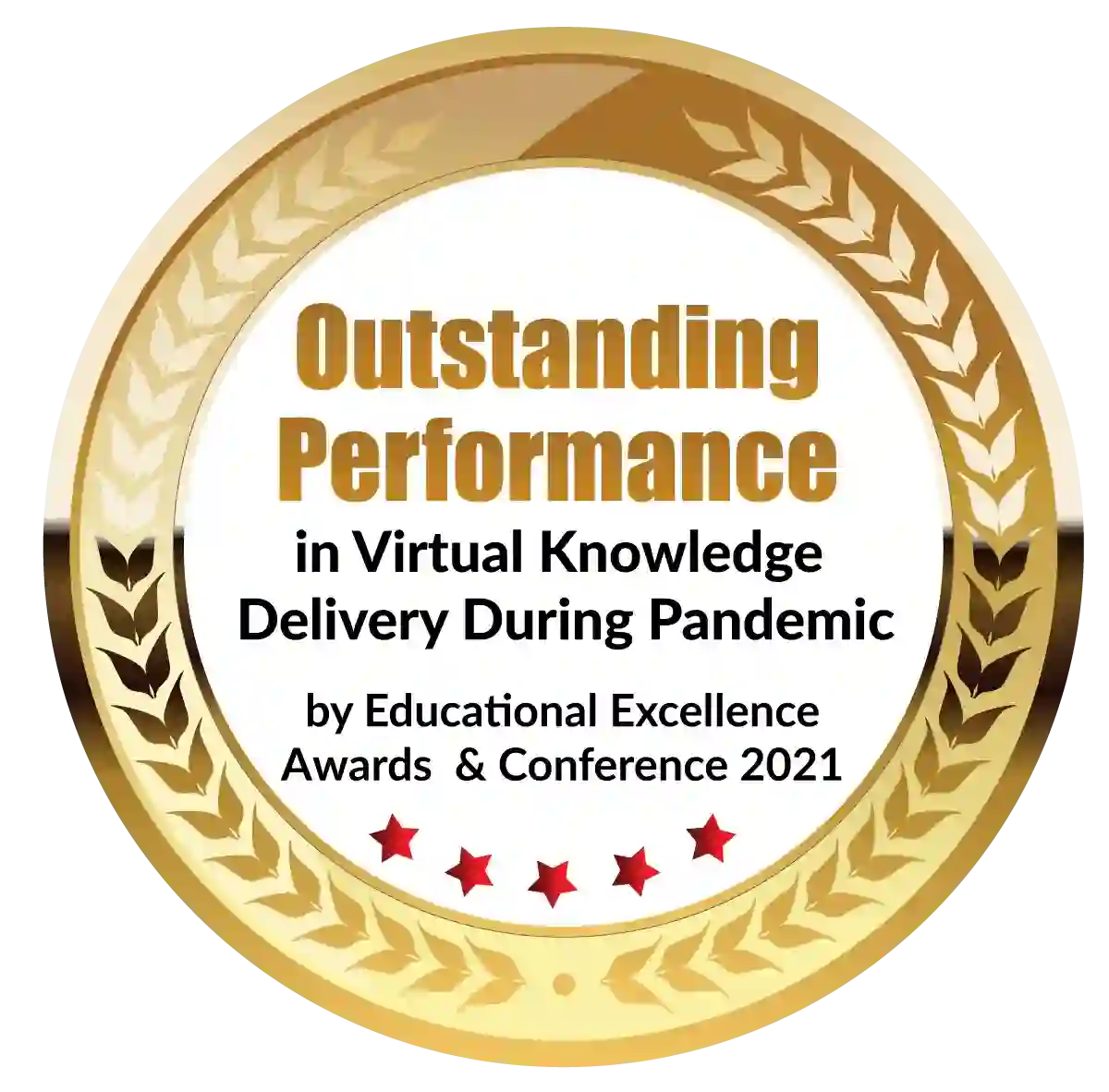 Outstanding Performance in Virtual Knowledge Delivery During Pandemic by Educational Excellence Awards & Conference 2021
In India, PG courses are quite important. India has a number of post-graduate institutions and universities (PG Diploma). As a result, one-year programs rely heavily on graduate programs' practical instruction, fieldwork, and credit requirements. 
Furthermore, the fundamental goal of such programs is to provide candidates with professional training in order to improve career chances and sector readiness. It also aspires to provide a thorough overview of concepts, science, and new approaches.
PGDM degrees from top colleges in Hyderabad in administration, banking and finance, remote sensing and logistics, robotics, engineering, and state-of-the-art industrial technology are only a few examples. 
Furthermore, some colleges in Hyderabad offer PGDM certificate programs that fulfil the credit requirements of a master's degree while also allowing students to take a greater number of lower credit courses over the period of two years. As a result, post-graduate degrees are meant to help those with a bachelor's degree and those with a master's degree improve their interdisciplinary/translational skills.
As a result, despite being at the same academic level, a PG diploma is shorter than a master's degree. A master's degree requires 180 credits (acquired from examinations, coursework, and other sources), while a postgraduate diploma requires 120 credits. A smaller version of this, a 60-credit postgraduate certificate, is also available. Above all, a postgraduate degree can encompass a variety of courses, including professional courses such as law or academic courses.
In India, postgraduate courses are becoming increasingly popular since they not only assist people to obtain more information, but also help them be more effective at work. 
PG programs in India now cover a far wider range of subjects than in the past. This is due to the fact that in recent years, a growing number of fields have acquired prominence. In India, career-oriented PG courses place a greater emphasis on practical training and experience, which is required in most sectors. Candidates for management courses must pass the CAT exam and participate in personal interviews as well as group discussions to determine their eligibility.
Some PGDM colleges in Hyderabad hold separate entrance exams for their applicants, which are usually very difficult.
Why should you get a Post graduate degree?
This is due to a variety of factors. For those who already have a Master's degree, a postgraduate diploma may be most effective in altering their circumstances. Similarly, instead of doing nothing, candidates in these situations may pursue a postgraduate degree. 
Now, the Candidates conduct a thorough inquiry, which may or may not be the right thing to do, or they opt not to complete a dissertation after beginning their master's degree. 
As a result, they do not waste six months of your studies and the rest of your life without obtaining a graduation degree!
Many postgraduate diplomas are vocational in nature, as previously noted. If candidates have a specific career goal in mind, a bachelor's degree may be preferable to a master's degree. As a result, they are particularly beneficial to those who wish to practice or teach law. 
There are frequent linkages to employment programs, residential courses, or other opportunities to practice while obtaining your certification. As a result, these business connections are advantageous for those who have this goal in mind, as the work experience earned in a course can frequently lead to paid employment.
Furthermore, because of their limited time and lack of research, locating a specific profession will assist people in gaining practical skills to enhance their careers. Similarly, it is much easier to take a job break or find a job that is a good fit for you.
What are the benefits of pursuing a Post graduation courses in Hyderabad?
These courses are aimed at students who desire to advance their knowledge in their fields. Furthermore, these courses are designed to provide a comprehensive comprehension of concepts, new revised concepts, scientific principles, procedures, and techniques.
Furthermore, these courses are primarily focused on professional development, the ability to prepare students for business, and the ability to provide them with the best career chances in their disciplines.
A student can enroll in a Post graduation courses in Hyderabad if they have a bachelor's degree from one of the recognized boards. A total of 50 to 60 percent marks in those areas in which the students intend to pursue their PG diploma.
Personal growth is important.
The level of independent study differs significantly between an undergraduate degree and a PGDM in hyderabad. You'll be expected to take charge of your education and spend time researching topics for which you haven't been specifically asked. You'll also learn important skills for your personal development, such as motivation, independence, and time management. You'll also gain confidence in sharing your ideas, meeting new people, and giving a presentation in front of a group, all of which are beneficial in both your personal and professional lives.
Increase your earnings
Is a PGDM degree from top colleges in Hyderabad worth it? is a question you'll ask yourself before considering your next move. Further education is not inexpensive, but it is a wise investment. People with a PGDM degree in hyderabad earn more than those with a bachelor's degree, according to research: full-time employed working-age postgraduates earned significantly more than the candidates that didn't have a PGDM degree to their name. Furthermore, as an expert in your industry, you are more likely to discover a job that is relevant to your interests.
Eligibility Criteria for Postgraduate Diploma courses
Candidates must meet specific prerequisites and standards in order to be admitted. As a result, unqualified candidates will not be accepted. They will also be discarded. 
Candidates should be aware that the eligibility requirements for each PGD program vary by institution and university. To be eligible for a post-graduate diploma, candidates must first have earned a bachelor's degree in the relevant discipline from a recognized university.
Postgraduate Diploma
Candidates must have a bachelor's degree from a recognized university.
Candidates should thereafter be able to pass the entrance exams.
Post-Graduate Diploma Programs for Science students
Aspirants must have graduated from a recognized institution or college with a minimum of 50-55 percent aggregate marks in any discipline.
Following that, some universities require a minimum score of 50% on a Bachelor of Science Degree in medical/forensic/pharmaceutical courses.
A few universities will also accept candidates with an MBBS or BDS from any Indian medical body.
Post-Graduate Diploma in Computer Applications. 
Students who want to apply to the program as one of the major courses must have completed at least 10+2+3 years of traditional Mathematical education.
The only condition after that is that the institution is linked with a recognized university or entity.
The online Post Graduate Diploma in Management 
PGDM courses from the top colleges in Hyderabad are brief, yet they can be quite helpful in mastering the material. As a result, the management course is brief and covers a wide range of management concepts that may be applied in a professional setting.
The student will be knowledgeable in a variety of things not included in the curriculum.
Then there are no requirements for journey time.
The course is also self-paced, so students can go at their own pace.
Students are at an advantage because the fees are now lower than in an offline lesson.
Students can also widen their horizons in the realm of computer applications and develop a deeper awareness of the world around them.
Post-Graduate Diploma (Distance)
A planned education for the PGDM that takes place away from the teacher's source is known as distance education. 
The following are some of the benefits of taking PGDM Distance Education:
Lowering the cost of books allows a person to work and study at the same time, saving money that can be put to better use.
Following that, students pursuing a PGDM distance learning program can choose from a choice of universities. As a result, an individual can stay in their current location without having to leave work.
Postgraduate Diploma in Management (Full-Time)
A two-year professional diploma program, the full-time PGDM provides students with in-depth knowledge of industry standards and standards. As a result, this is the most frequent PGDM program. It literally aids pupils in deciding on a professional path. 
To begin, admission in top PGDM colleges in Hyderabad are determined by national or university-level entrance exams. The major PGDM entry tests are the CAT, MAT, XAT, SNAP, NMAT, and GMAT.
PGDM Marketing, PGDM Finance, PGDM in Human Resources, and additional full-time PGDM specializations are available.
Not only that, but prominent colleges around the country offer the Postgraduate Diploma in Management (PGDM). In addition to Top PGDM Colleges in India, students can study PGDM at IIMs.
Similarly, other courses follow a similar procedure in terms of enrolling for admission.
Dignified with Rankings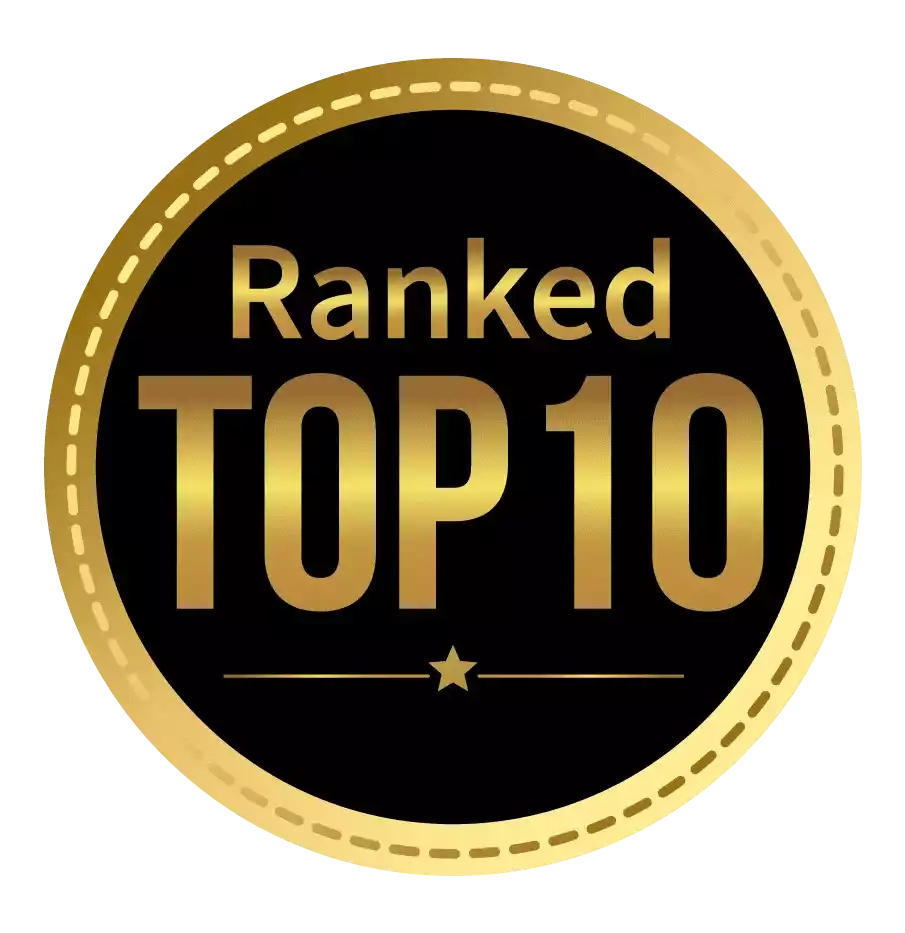 Amongst India's most promising Hotel Management Institute by Higher Education Review 2021
---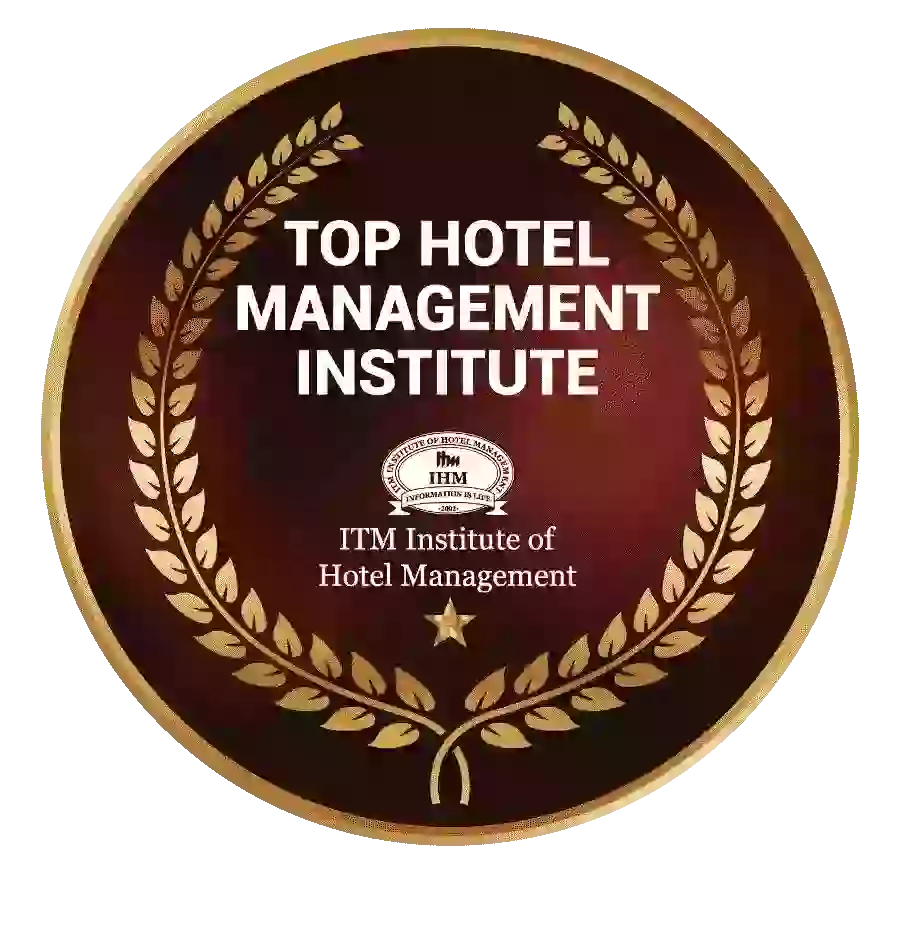 Ranked Top Hotel Management Institute awarded by Times Education Icon 2022
---
Quality Education, Outstanding Administration & Leading Infrastructure by Educational Excellence Awards & Conference 2021
---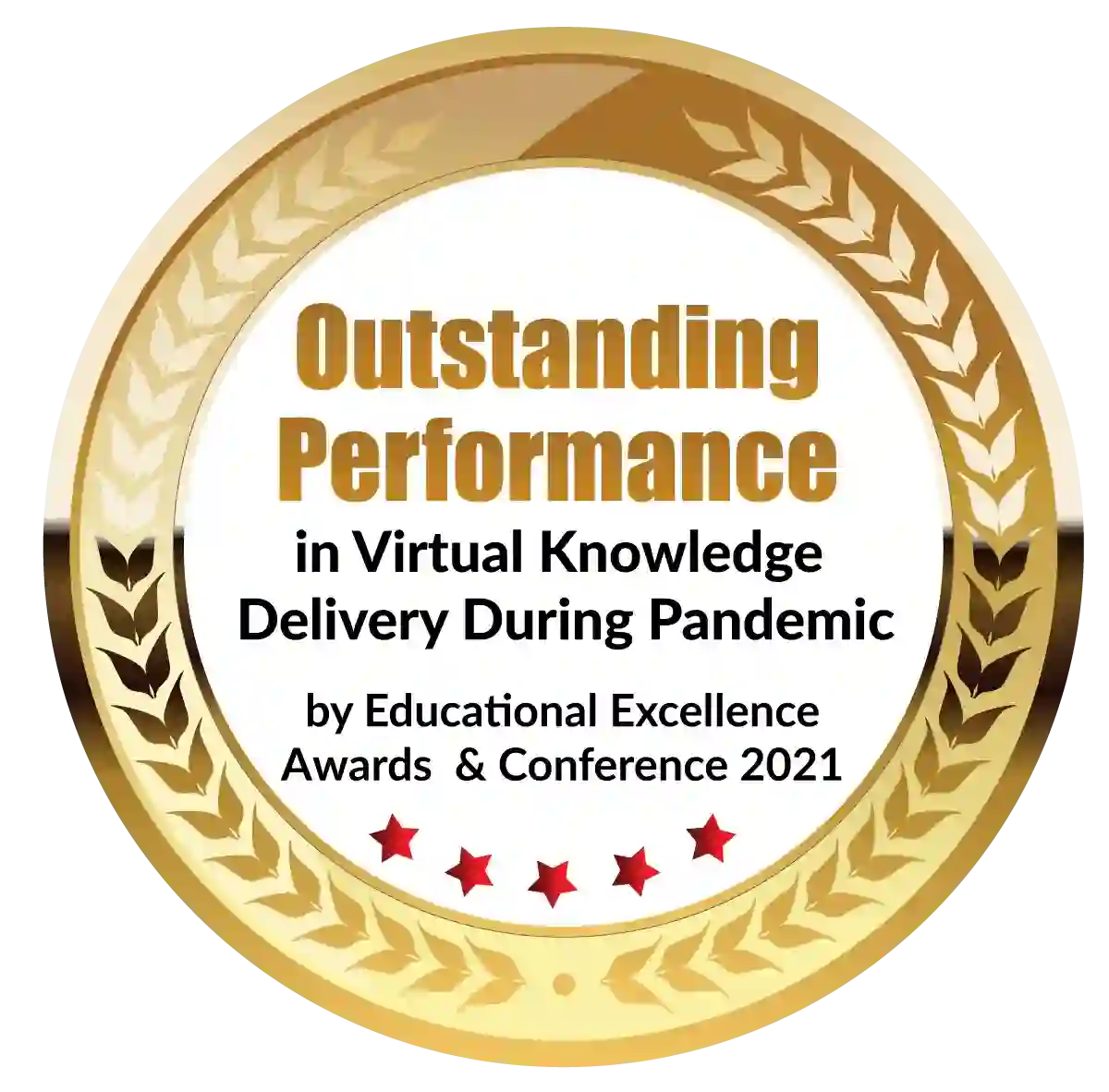 Outstanding Performance in Virtual Knowledge Delivery During Pandemic by Educational Excellence Awards & Conference 2021