Students Trained & Placed
Kitchen Training Facility
International & National Internships only at 5-star Properties
One to One Corporate Mentorship
An Entrepreneurial Culture at the Campus
Dignified with Rankings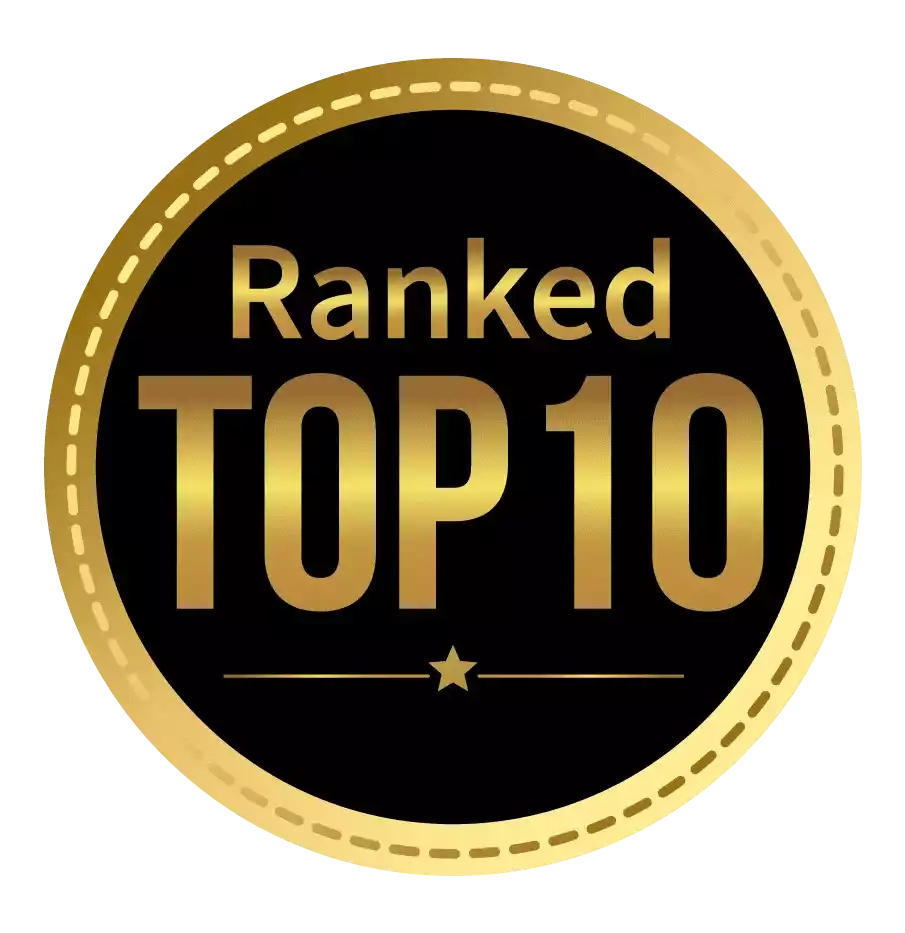 Amongst India's most promising Hotel Management Institute by Higher Education Review 2022
---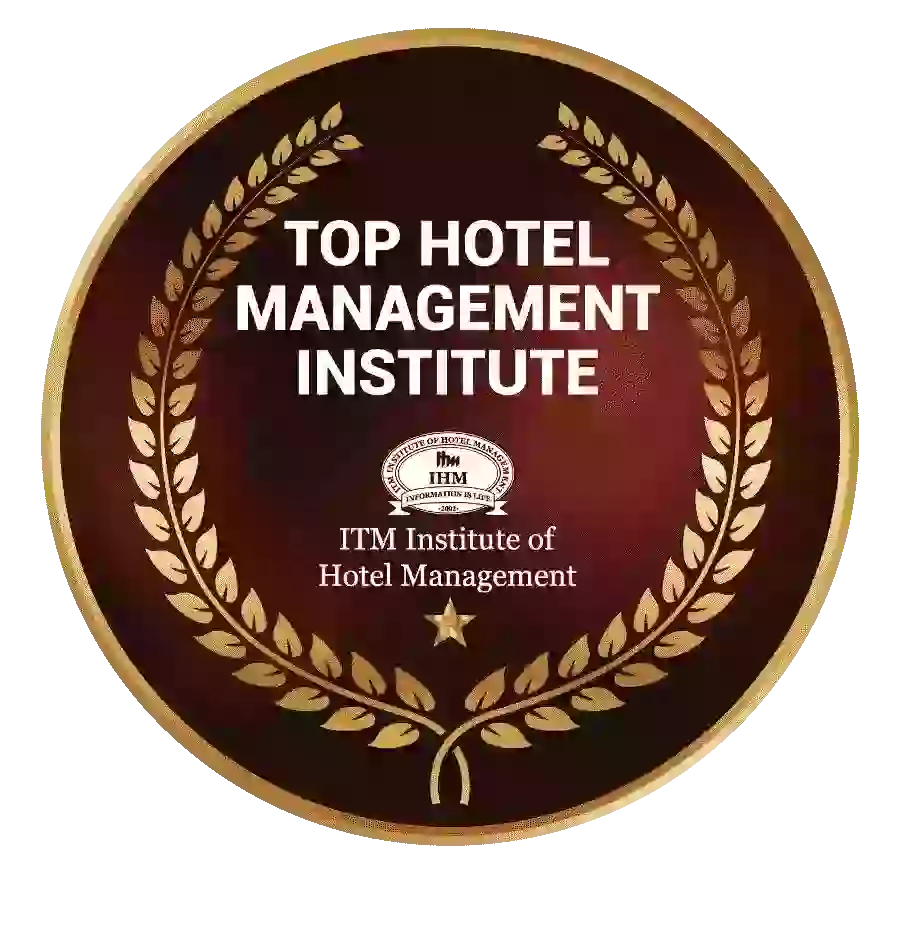 Ranked Top Hotel Management Institute awarded by Times Education Icon 2022
---
Quality Education, Outstanding Administration & Leading Infrastructure by Educational Excellence Awards & Conference 2021
---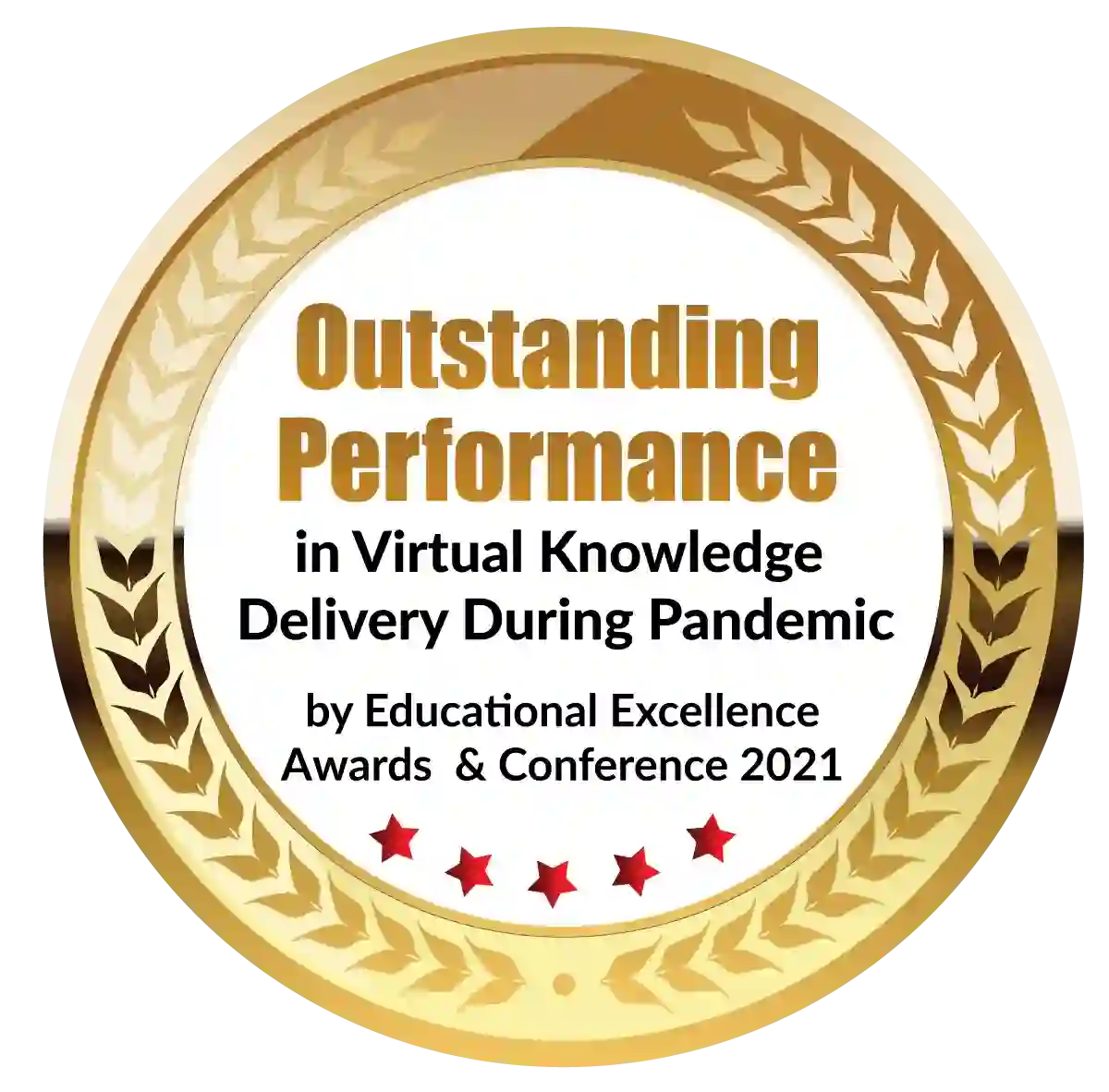 Outstanding Performance in Virtual Knowledge Delivery During Pandemic by Educational Excellence Awards & Conference 2021
Bangalore City has been named India's top business location, particularly for investments in the IT sector. Due to the presence of specialist B-Schools and the greatest management institutes in the city, a detailed analysis by multiple global surveys has also established that Bangalore is an outstanding destination for studying PGDM programs. Many PGDM hopefuls have dreamed of getting a PGDM degree and expanding their resumes, and PGDM institutes in Bangalore have become attractive destinations in recent years. Bangalore has emerged as a management hub and one-stop solution for studying for a PGDM degree, thanks to the growth of a significant number of PGDM institutes in the city. This site will be very useful if you want to learn more about PGDM courses in Bangalore.
Why should you enrol in PGDM courses in Bangalore?
Bangalore has become a global management hotspot for PGDM applicants thanks to the city's huge number of B-Schools. Not to mention a large number of IT businesses in Bangalore, which has provided excellent job possibilities for PGDM students. Bangalore is known as India's "Silicon Valley," and it is home to leading worldwide MNCs such as Infosys, Wipro, Microsoft, TCS, Capgemini, Cognizant, Dell, and Mind Tree, IBM, and many others. There are numerous reasons why Bangalore is the best location for the PGDM courses in India. Let's look at a few of them:
The presence of world-class institutes in the city:
Bangalore is the first on the list of top-tier colleges offering PGDM programs in India. The city has been ranked first among the finest PGDM programs due to its world-class institutions. Bangalore's educational institutions have the facility and resources to offer great degrees. All of the international firms having offices in Bangalore collaborate with these institutes on a worldwide level. The PGDM colleges also have strong partnerships with the world's leading institutes for high-quality education and offer student exchange programs, which are not offered by other PGDM colleges in the country. All of these variables combine to make Bangalore's PGDM programs the best in the world.
Bangalore is the center of PGDM education:
Many B-schools and management institutes have recently sprouted in the city, offering a variety of PGDM specialisations such as financial management, supply chain management, healthcare management, aviation management, international relations, global business management, digital marketing, human resource management, and so on. Some of the country's best PGDM colleges are located in Bangalore. Bangalore's PGDM colleges are well-known in the industry and have received high marks from national and international rating agencies as well as leading publications in the country.
Most PGDM colleges in Bangalore have cutting-edge technologies such as Wi-Fi-enabled campuses, digital libraries, world-class hostel facilities, health centres, gyms, cafeterias, and snack bars, as well as a slew of other amenities to ensure that students studying PGDM courses in Bangalore have a comfortable stay.
Cost-Effective: 
When compared to other countries, PGDM courses in Bangalore are less expensive and more cost-effective. When compared to international countries such as the United States, the United Kingdom, Canada, Australia, and New Zealand, the cost of education in Bangalore is lower. When compared to other countries, all of a student's additional expenses are little. Bangalore's lodging and food are also extremely reasonable.
Furthermore, most institutions offer scholarships to students, which can cut the cost of tuition in half. Excellent hostel amenities are available at extremely reasonable rates, ensuring that students are not burdened. The colleges have also partnered with different overseas universities to offer student exchange programs in the PGDM programs, making a PGDM in Bangalore a financially viable alternative.
Increased Industry Awareness:
Bangalore is the country's IT capital. The IT industry relationship between institutions and top MNCs around the world is excellent. Because practically all global MNCs have centres in Bangalore, PGDM students in Bangalore can easily get placed in these top MNCs for better payouts. When compared to PGDM students from other cities, this is significantly greater. In contrast to other Indian universities, the colleges often invite industry professionals and subject matter experts (SMEs) from around the world to give seminars, workshops, and symposiums for PGDM students in Bangalore.
It is normal practice for top MNCs throughout the world to prefer candidates with PGDM degrees from reputable universities. PGDM students, particularly from Bangalore, are frequently hired by recruiting managers. The key reason for this is that Bangalore's PGDM institutes have a track record of providing high-quality education. Companies are continuously on the lookout for students with excellent management abilities and knowledge of management courses, and they are willing to compensate them well. Bangalore's PGDM students receive thorough instruction in all of these competitive abilities required in today's competitive marketplaces.
The city's IT and non-IT sectors are thriving, providing opportunities for great B-Schools to study business. Due to the close connection with individuals from many cultures, Bangalore's cosmopolitan reputation makes it easy for PGDM students to study consumer behaviour and business. Many big companies have spent millions of dollars in Bangalore to create their excellence centres. This has strengthened Bangalore's IT boom, with more and more career prospects for PGDM students being developed, particularly in the management industry.
Bangalore is India's Startup Capital:
Bangalore is home to many start-ups that have gone on to become world-class multinational corporations. Flipkart, Paytm, Zomato, Swiggy, Infosys, Ola Cabs, and many others are good examples. Bangalore is home to a large number of start-ups.
Bangalore is the greatest PGDM destination because of its unique blend of worldwide top-notch enterprises and fledgling start-ups. PGDM students are frequently interested in becoming entrepreneurs, and Bangalore is home to many entrepreneurs. Many students who completed their PGDM in Bangalore have gone on to become incredibly successful entrepreneurs and have made their mark in the corporate world. The local government is particularly supportive of aspiring entrepreneurs and assists them in launching their businesses.
Lifestyle in Bangalore:
Bangalore has a global feel to it, with a wide range of cultural influences. The city's lifestyle is laid-back while nevertheless being the most exciting in the country. With a plethora of malls and recreational facilities located across the city, there is no shortage of amusement. Bangalore's global atmosphere welcomes students from all cultures throughout the world.
Bangalore has no language barriers because all of the country's languages are commonly spoken there. It is undeniable that living in Bangalore encourages the development of great communication skills. Students from all around the world can enjoy a comfortable stay in this bustling metropolis. Bangalore's international society has eliminated linguistic barriers, allowing every student to feel at ease when it comes to language.
Food in Bangalore is likewise cosmopolitan in nature, and students from all over the world can enjoy their native cuisine. The best thing is that the food is very reasonably priced, allowing students to eat whatever they want. Bangalore has favourable weather throughout the year, with cold winters and pleasant summers with light rainfall, making it a perfect place to study. Bangalore is regarded as the safest city in the country, and parents are confident in sending their children there to pursue PGDM programs.
Art, galleries, retail malls, movie theatres, bars, cafes, and restaurants are all available to students. Popular hangout zones such as MG Road, Brigade Road, Koramangala, Indiranagar, and others provide a variety of restaurants and snack bars to quench your cravings. Students can make the most of their free time in the city by participating in a variety of recreational activities such as Go Karting, Bowling, Boating, Swimming, Trekking, and so on. In Bangalore, you can get almost whatever you want.
Scope of PGDM for Higher Education
A Post Graduate Diploma in Management provides many employment opportunities. Even when the course is over, you can continue to learn. The Doctorate is the most popular path in this area, and it can be acquired in a variety of specialist disciplines such as Management Studies, Business Administration, Business Management, Human Resource Management, and others. There are numerous marketing, finance, and human resources alternatives depending on your chosen path. The PGDM program prepares students for a wide range of jobs after they complete the program. When higher education and a bachelor's degree are combined, students have a wide range of work opportunities. Some of the courses include:
Doctor of Business Administration (DBA)
Doctor of Philosophy (PhD) in Management
Doctoral Programme in Management
Doctorate in Management Studies (DMS)
Pursuing a PGDM can be a life-changing decision, and having a PGDM degree from one of the best PGDM colleges in the country is critical. A PGDM from a reputable college or university can be the ideal stepping stone to a successful career in business and management. When it comes to PGDM, it is an established truth that all management institutes in Bangalore provide the highest quality education. The most crucial aspect of Bangalore is that it is the country's IT hub, and this development provides a significant boost to a skilled PGDM student's career. Every day, new businesses emerge in Bangalore, with the potential to become global powerhouses.
Students can further their education by enrolling in PGDM courses in Bangalore and eventually becoming successful management professionals.
Dignified with Rankings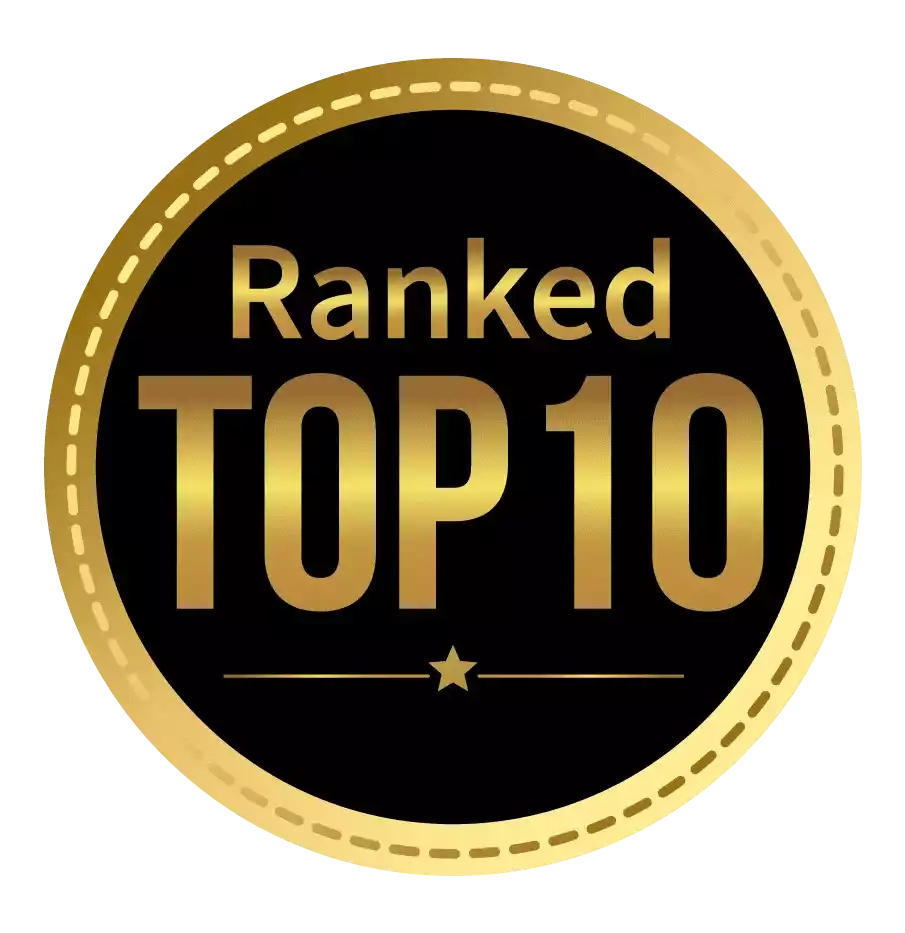 Amongst India's most promising Hotel Management Institute by Higher Education Review 2021
---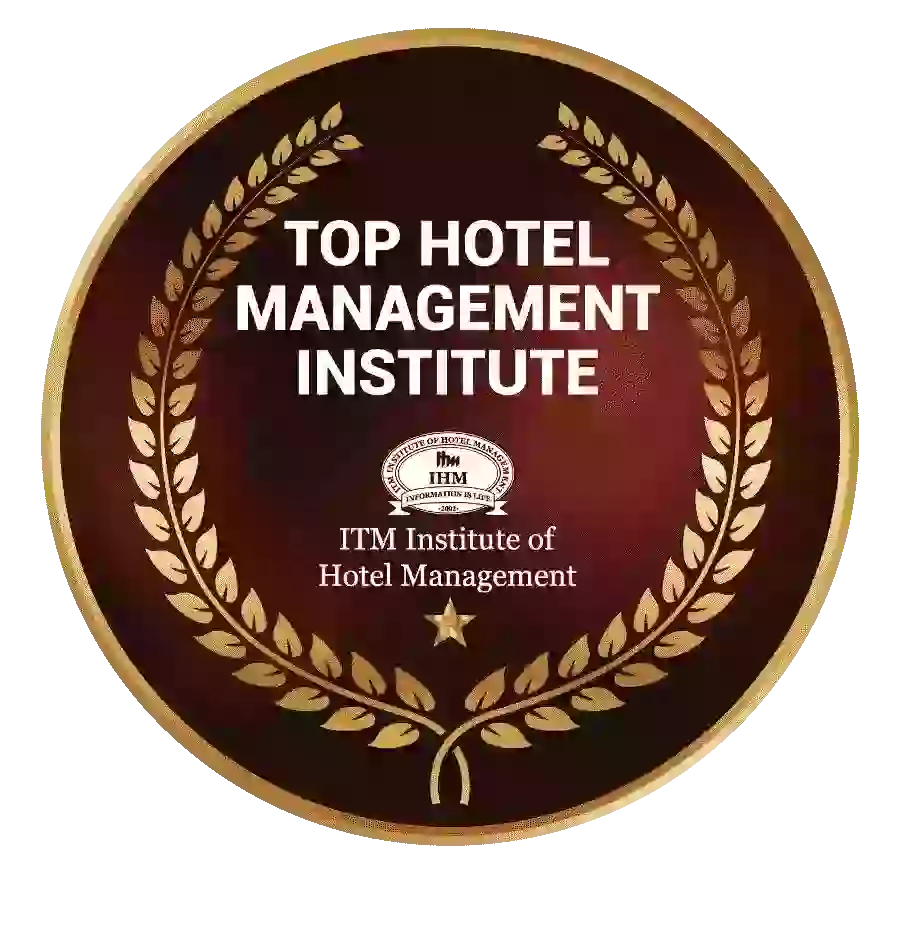 Ranked Top Hotel Management Institute awarded by Times Education Icon 2022
---
Quality Education, Outstanding Administration & Leading Infrastructure by Educational Excellence Awards & Conference 2021
---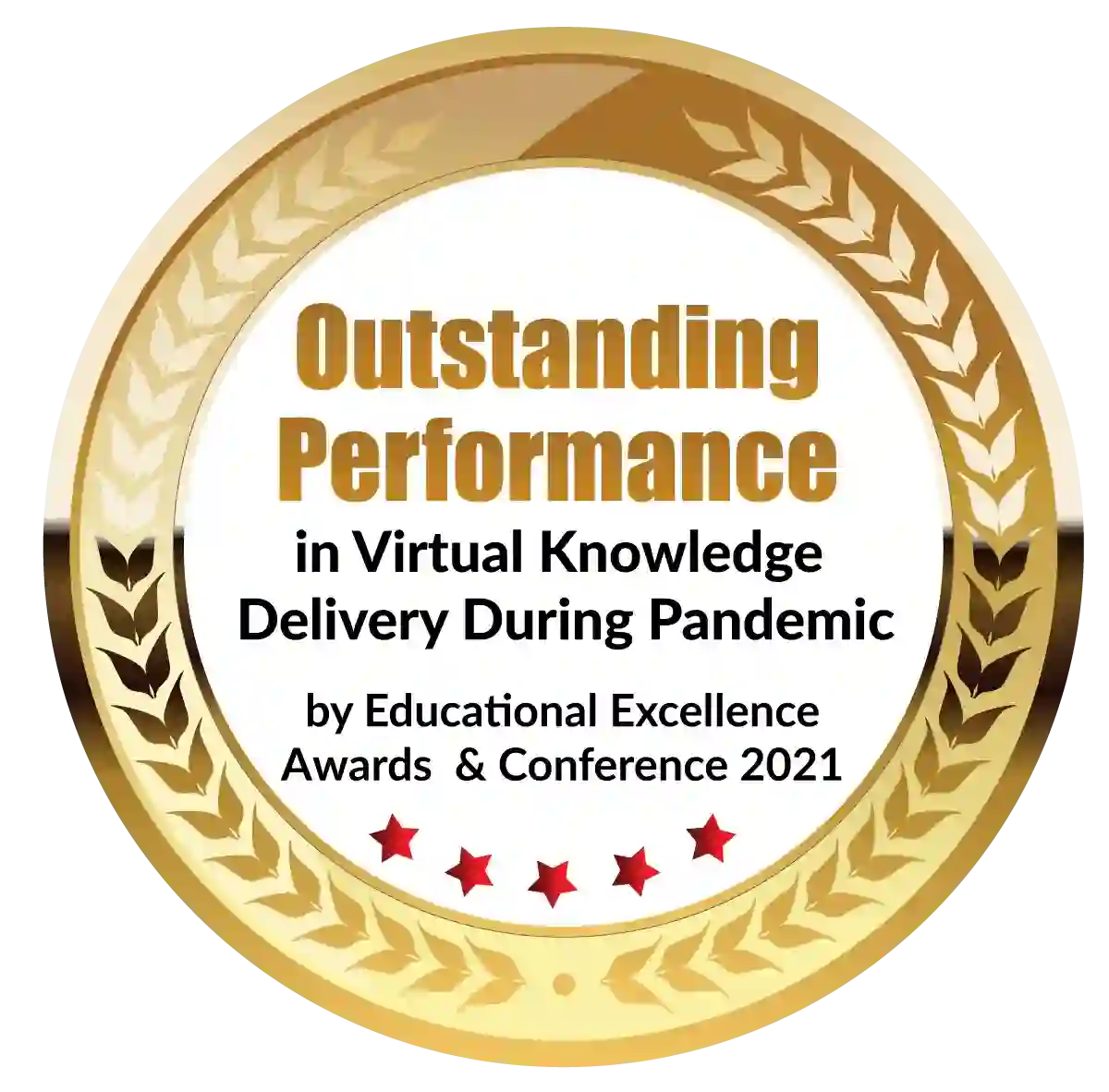 Outstanding Performance in Virtual Knowledge Delivery During Pandemic by Educational Excellence Awards & Conference 2021