Students Trained & Placed
Kitchen Training Facility
International & National Internships only at 5-star Properties
One to One Corporate Mentorship
An Entrepreneurial Culture at the Campus
Dignified with Rankings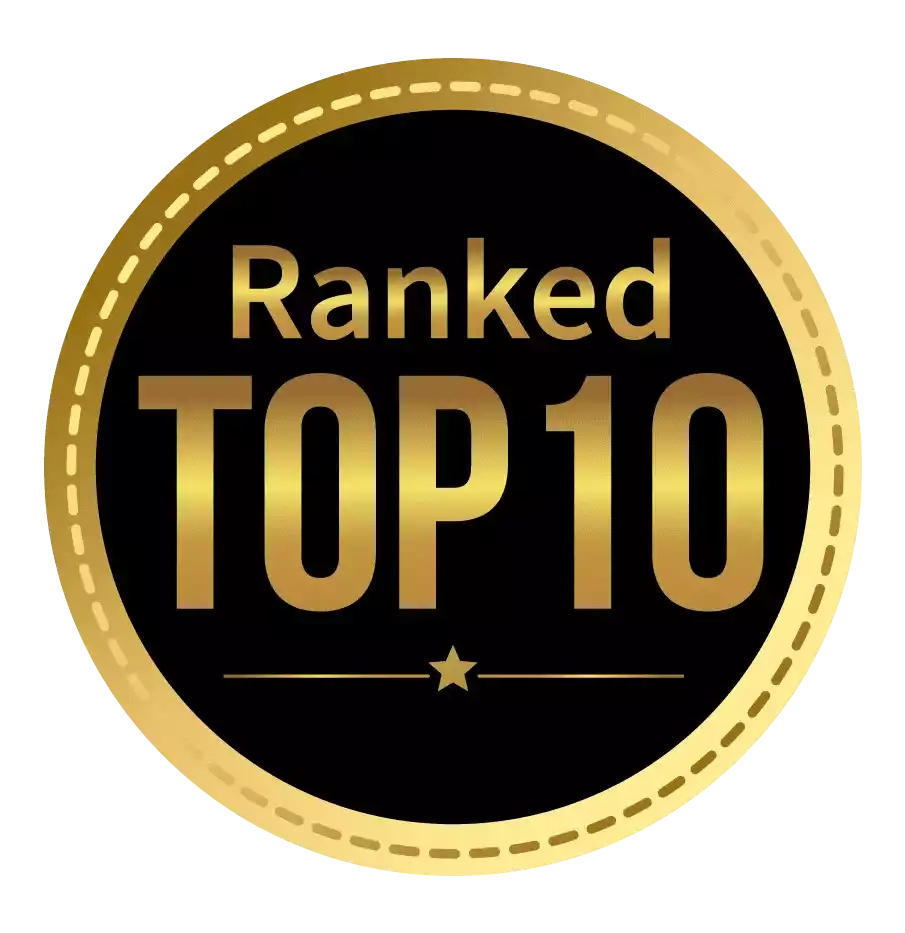 Amongst India's most promising Hotel Management Institute by Higher Education Review 2022
---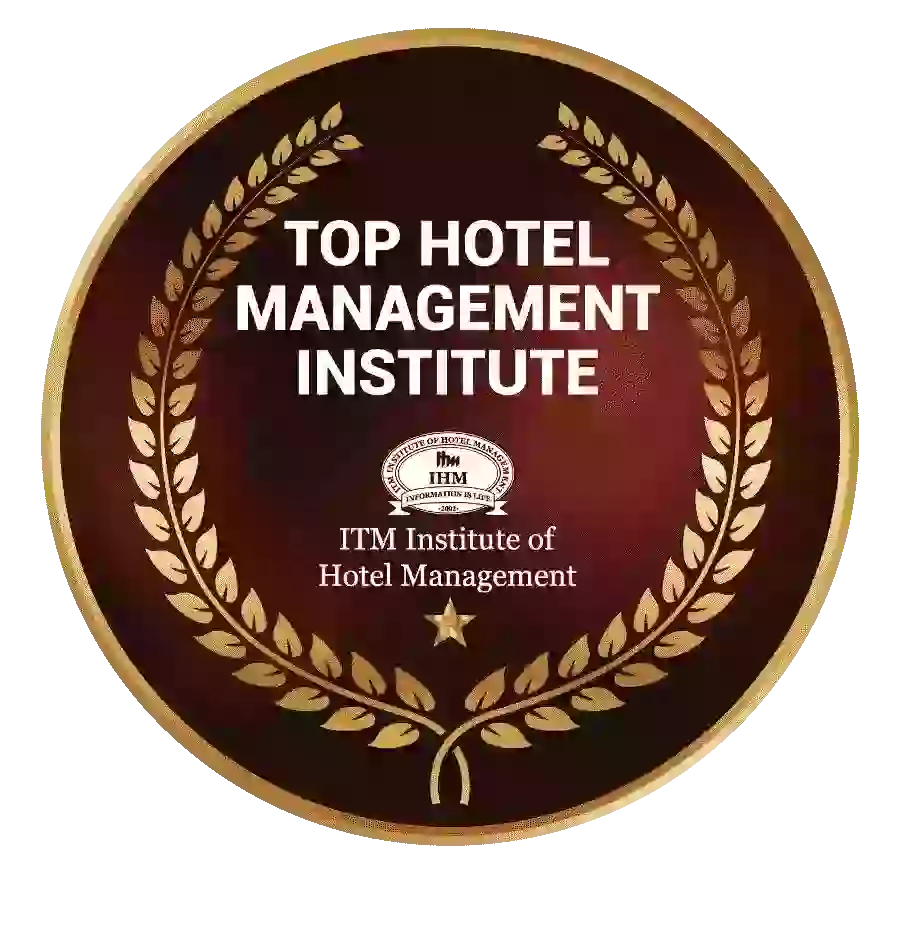 Ranked Top Hotel Management Institute awarded by Times Education Icon 2022
---
Quality Education, Outstanding Administration & Leading Infrastructure by Educational Excellence Awards & Conference 2021
---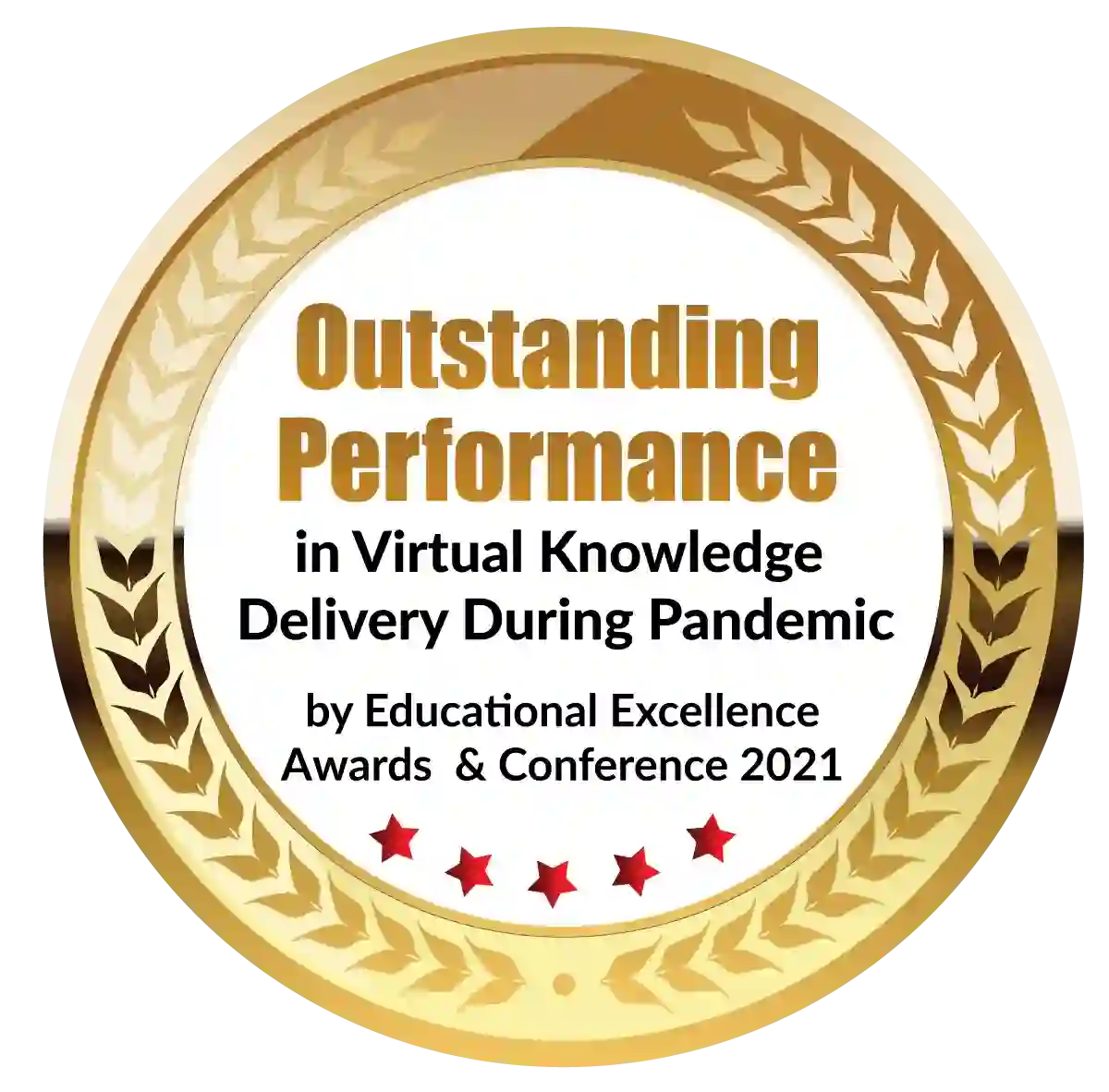 Outstanding Performance in Virtual Knowledge Delivery During Pandemic by Educational Excellence Awards & Conference 2021
DIPLOMA IN MANAGEMENT AFTER GRADUATION (PGDM)
The Post graduation courses in Jaipur (PGDM) is a two-year flagship curriculum, which has been approved by the AICTE and the Maharashtra government. It is aimed to develop Mindful Leaders from a variety of backgrounds who are ready to face the difficulties of the world and manage in a global context.
The curriculum is developed by a group of industry experts and is updated on a regular basis to match industry standards and requirements. It combines theoretical knowledge with experience learning based on application. To improve employment and entrepreneurial opportunities, a strong emphasis is placed on managerial skill development and personality development.
Educational Goals of Post graduation courses in Jaipur
To provide world-class management education in order to develop qualified professionals.
To provide multidimensional management training for the development of thoughtful leaders and entrepreneurs who are driven by a desire to succeed.
By providing appropriate value-based education, an attitude of constant learning and social consciousness can be instilled.
Outcomes of the Post graduation courses in Jaipur.
To solve business problems, apply your knowledge of management theories and techniques.
Develop analytic and critical thinking skills in order to make data-driven decisions.
Understanding, analyzing, and communicating global, social, economic, legal, and ethical business aspects.
Ability to responsibly lead themselves and others toward corporate goals while contributing effectively to a team environment.
ELIGIBILITY.
Graduate in any discipline with a minimum of 50% aggregate marks (45% for reserved category students) from any university recognized by the UGC / Association of Indian Universities (AIU) / AICTE.
Admission to the PGDM courses in Jaipur will be through the Common Entrance Tests (CAT/MAT/XAT/ ATMA/ GMAT/ CMAT) or the State Common Entrance Test Cell (CET Cell) of Maharashtra State.
Those who will be taking their final test in April-May are also eligible to apply. (However, they must present documentary evidence of passing the examination with the minimum aggregate marks as indicated above as soon as the results are announced, or their admission would be canceled according to the rules.)
Documents that must be submitted throughout the admissions process include:
All originals and one attested copy of the following documents must be submitted by candidates:
SSC, HSC, and Bachelor's Degree mark papers and certificates (if received)
Score Card for the Entrance Exam
If applicable, a certificate of work experience
College Graduation Certificate/Transfer Certificate
A certificate of good character from a competent authority
AICTE anti-ragging undertaking signed by student and parent on '100/- stamp paper
Copies of Aadhar cards
A copy of your passport
Voter Identification
If it is discovered at any point that an applicant has provided false or misleading information about his or her qualifications, etc., his or her admission will be revoked.
PGDM courses in Jaipur are a very popular option for higher education. The beautiful thing about PGDM is that it produces industry-ready management experts right out of the gate. Top PGDM programs in India are typically two-year full-time academic programs with an internship requirement. At the end of the academic program, PGDM colleges in Jaipur place their graduates on campus. PGDM diploma holders from India's top PGDM colleges in Jaipur are offered very lucrative campus placements.
In this piece, we'll go over the top seven reasons why you should enroll in a PGDM program.
A career in the corporate world.
A Post Graduate Diploma in Management (PGDM) is one of the few degrees that guarantee immediate employment as a management professional in the corporate sector. A new PGDM graduate typically begins with an entry-level managerial or supervisory position and works their way up the corporate ladder. He or she can quickly rise to the position of CEO, overseeing the entire company and reporting to the MD or board of directors. In today's business environment, companies with youthful CEOs are very common. People who run family businesses enroll in PGDM programs to gain the education, skills, and experience they need to take their firms to the next level.
Increased Compensation
The nicest thing about a PGDM in Jaipur is that it can earn you a lot of money, especially if you acquire it from a reputable business school. Some PGDM graduates might earn annual packages of more than Rs 20 lakh even at the entry-level. People in other occupations do not have access to a wage like this. One of the main reasons for fresh graduates from engineering and IT backgrounds to pursue a career in management by earning a PGDM in Jaipur is the higher pay.
Professional Development.
A PGDM degree prepares you for a management job that is full of opportunities for study and professional development. You will get the opportunity to work with industry experts and top management professionals. Most of the time, there are enough difficulties to keep you intellectually and professionally motivated. You may be required to complete tasks by a given deadline or under certain conditions. At other times, it could be a new or ongoing project that puts your management skills to the test. Overall, it is a difficult work atmosphere in which you must make quick decisions. A PGDM degree can help you advance in your career and allow you to rise vertically to the top of a company.
International Business.
One of the several specialties available with a PGDM degree. International business, for example, is one of them. It can provide you with all of the information, expertise, and skills you need to manage a successful export-import firm. In normal circumstances, working at an export-import house can take years to grasp the ins and outs of international trade. When you pursue a PGDM with a specialty in international commerce, on the other hand, you will be industry-ready in just two years. International trade is massive, and it provides opportunities all across the world. As a result, your PGDM degree can help you start a global career.
Increases the number of job opportunities.
Studying PGDM can help you gain a competitive edge in the job market. A fresh graduate with a Bachelor's degree will find it difficult to acquire a managerial post. However, pursuing a PGDM allows the same graduate to start their corporate career on a high note. Many graduates with previous professional degrees, such as engineering and information technology, prefer to finish the PGDM to improve their career prospects.
Possibility of being placed.
Few professional schools conduct campus placements with the same zest and success as business management degrees, such as the PGDM. PGDM graduates receive multiple offers from top business schools. As a result, customers have the choice of selecting the best offer and rejecting all others. Companies can analyze individual students' talents and give them packages based on their qualifications through campus placement.
Assists in the formation of a network.
People in management positions are exceptionally resourceful. This is required for them to succeed in their job. When you start your PGDM program, you'll quickly realize how important it is to develop contacts and networks of fellow professionals from various verticals, domains, and sectors. You prefer to form comparable networks in other areas as well because they all ultimately benefit your working life. All of these encounters and exchanges enrich your life and strengthen your professional position.
Conclusion
Post graduation courses in Jaipur can be taken for a variety of reasons, which is why it is so popular. The advantages of a PGDM program are numerous, ranging from campus placement to professional advancement and the development of a social and professional network. Choosing the correct business school for your PGDM, on the other hand, is critical. You should conduct thorough research and obtain your PGDM from a reputable business school.
Dignified with Rankings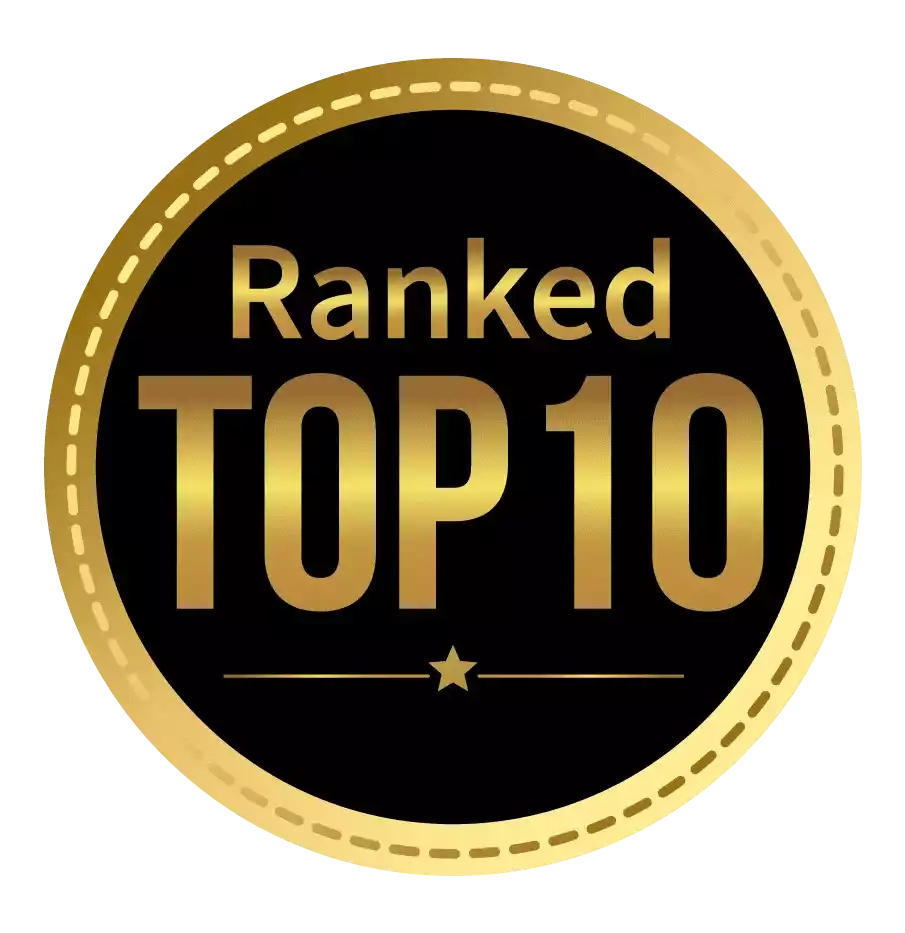 Amongst India's most promising Hotel Management Institute by Higher Education Review 2021
---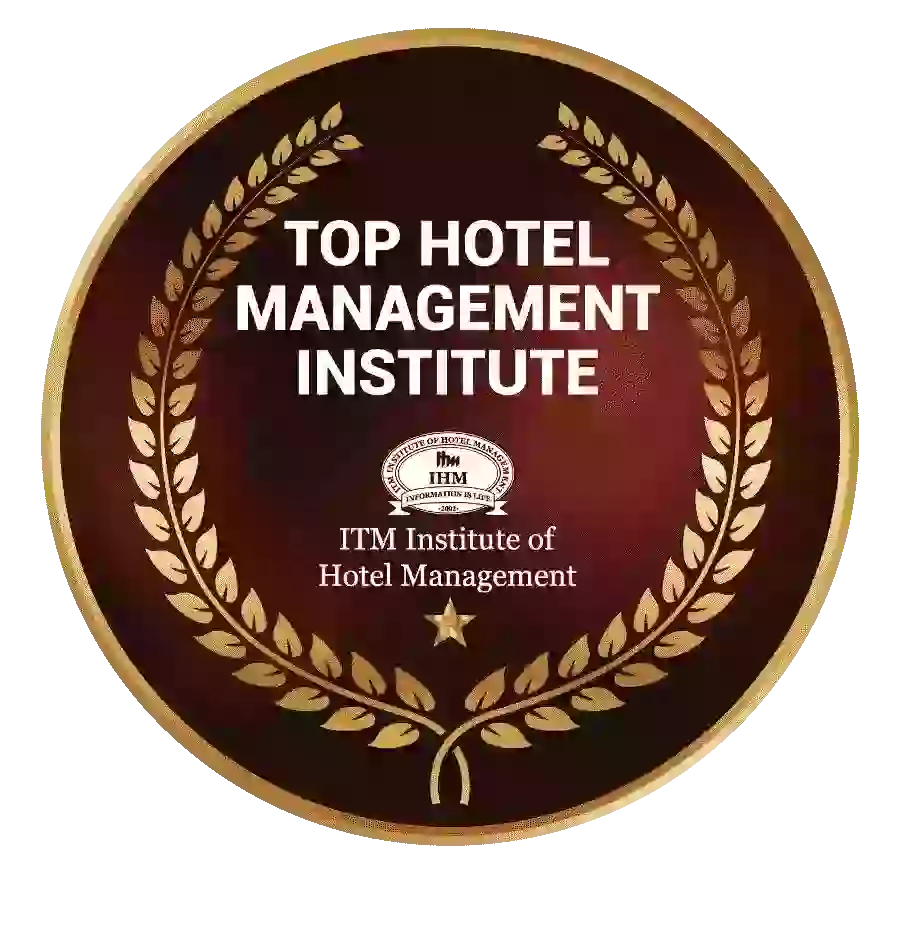 Ranked Top Hotel Management Institute awarded by Times Education Icon 2022
---
Quality Education, Outstanding Administration & Leading Infrastructure by Educational Excellence Awards & Conference 2021
---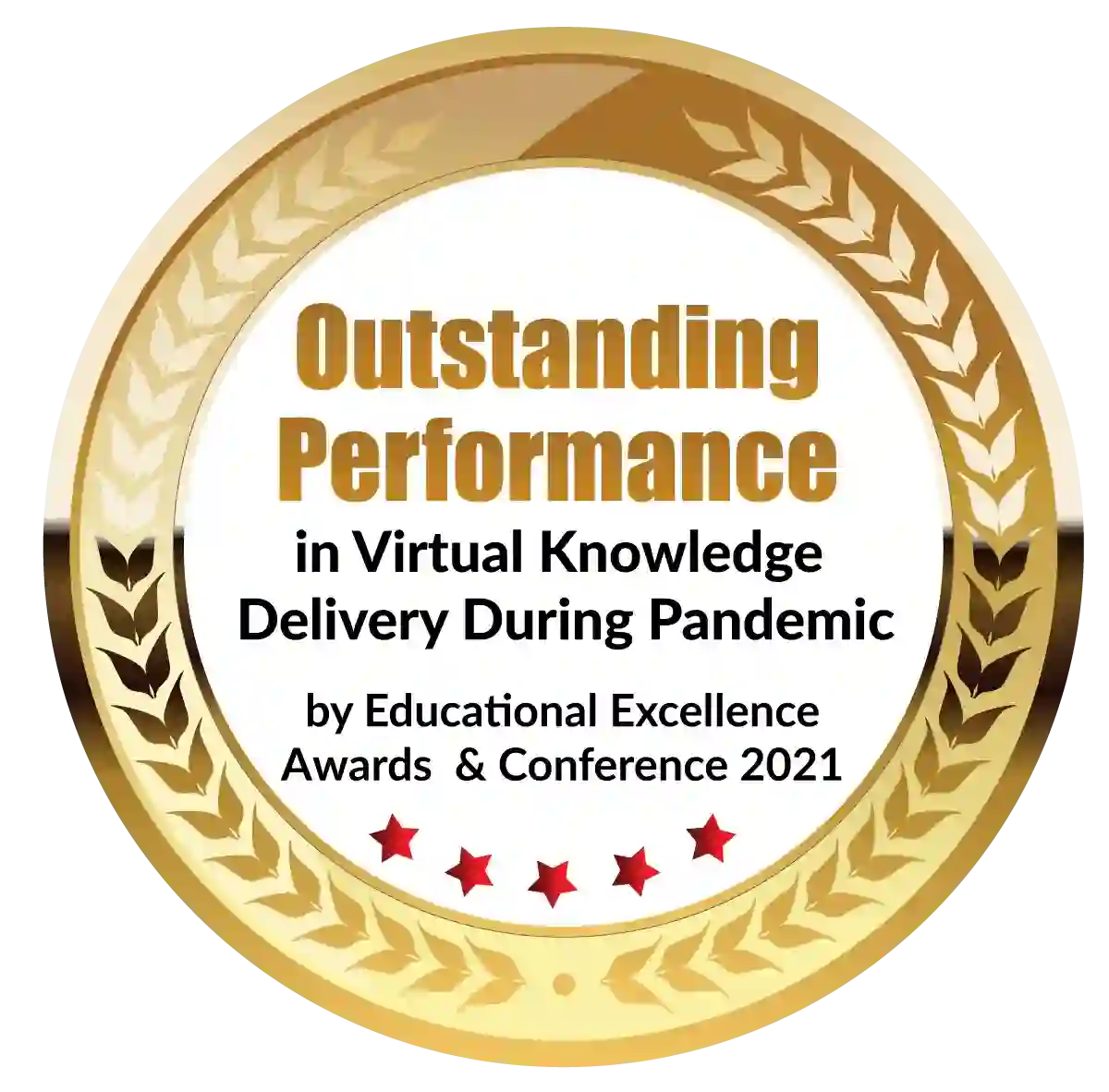 Outstanding Performance in Virtual Knowledge Delivery During Pandemic by Educational Excellence Awards & Conference 2021