Students Trained & Placed
Kitchen Training Facility
International & National Internships only at 5-star Properties
One to One Corporate Mentorship
An Entrepreneurial Culture at the Campus
Dignified with Rankings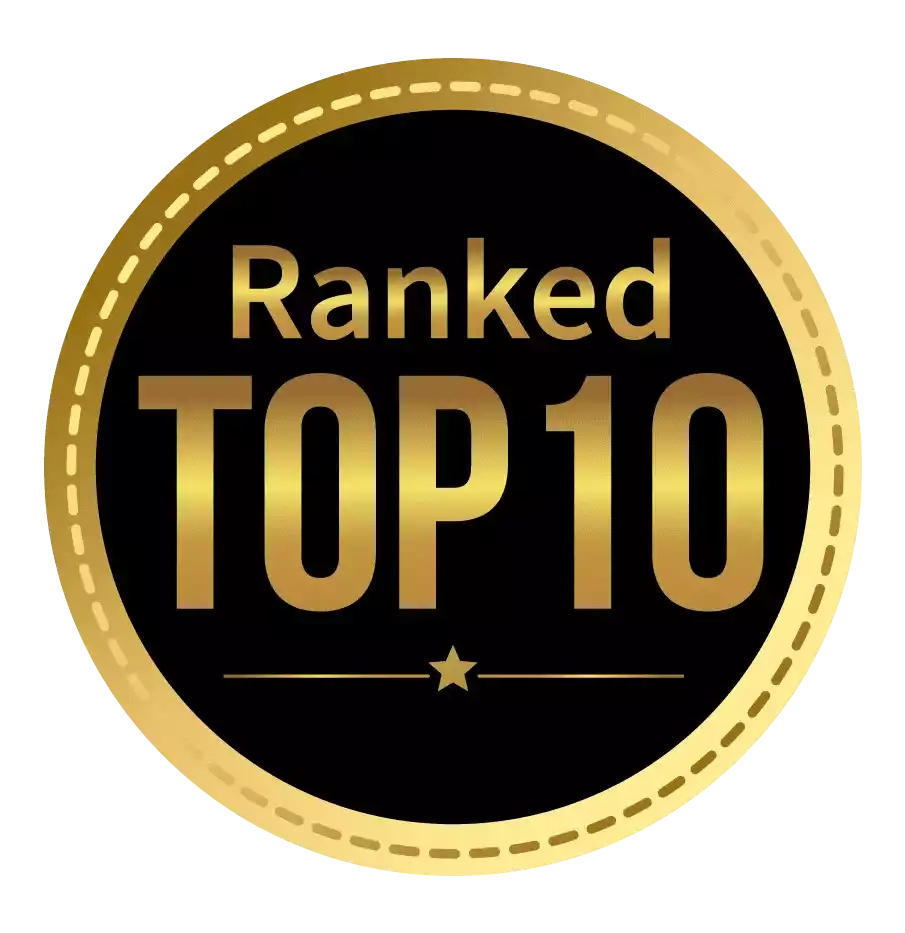 Amongst India's most promising Hotel Management Institute by Higher Education Review 2022
---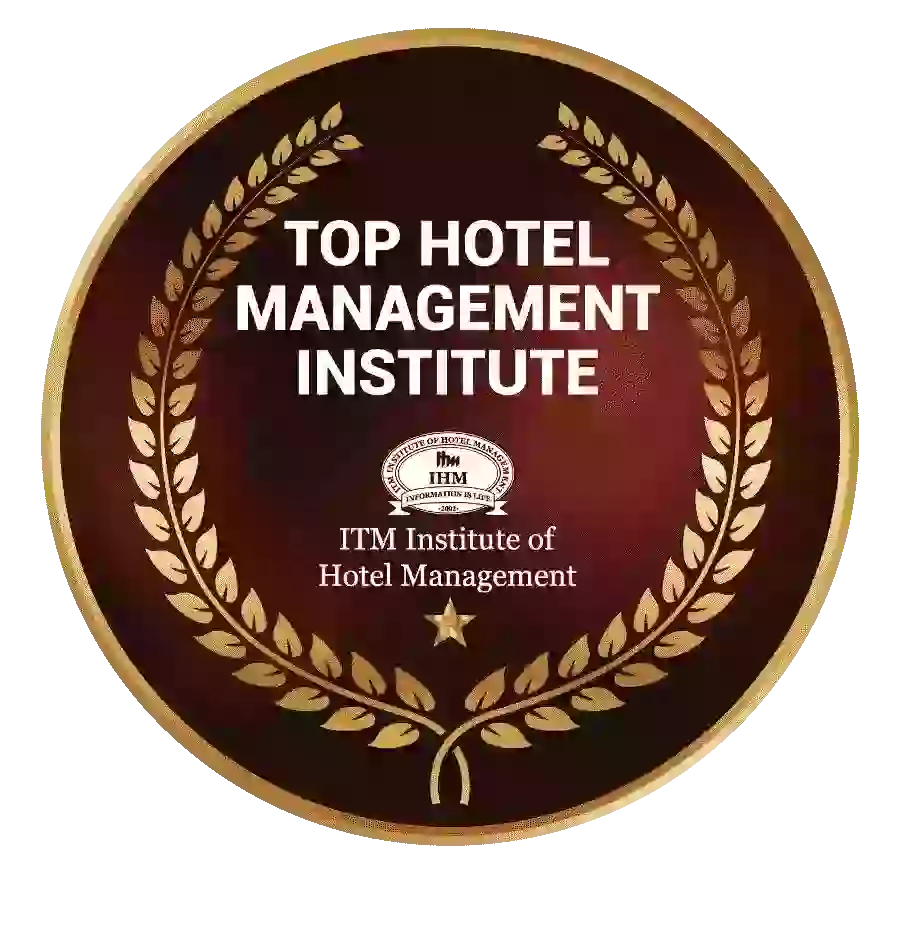 Ranked Top Hotel Management Institute awarded by Times Education Icon 2022
---
Quality Education, Outstanding Administration & Leading Infrastructure by Educational Excellence Awards & Conference 2021
---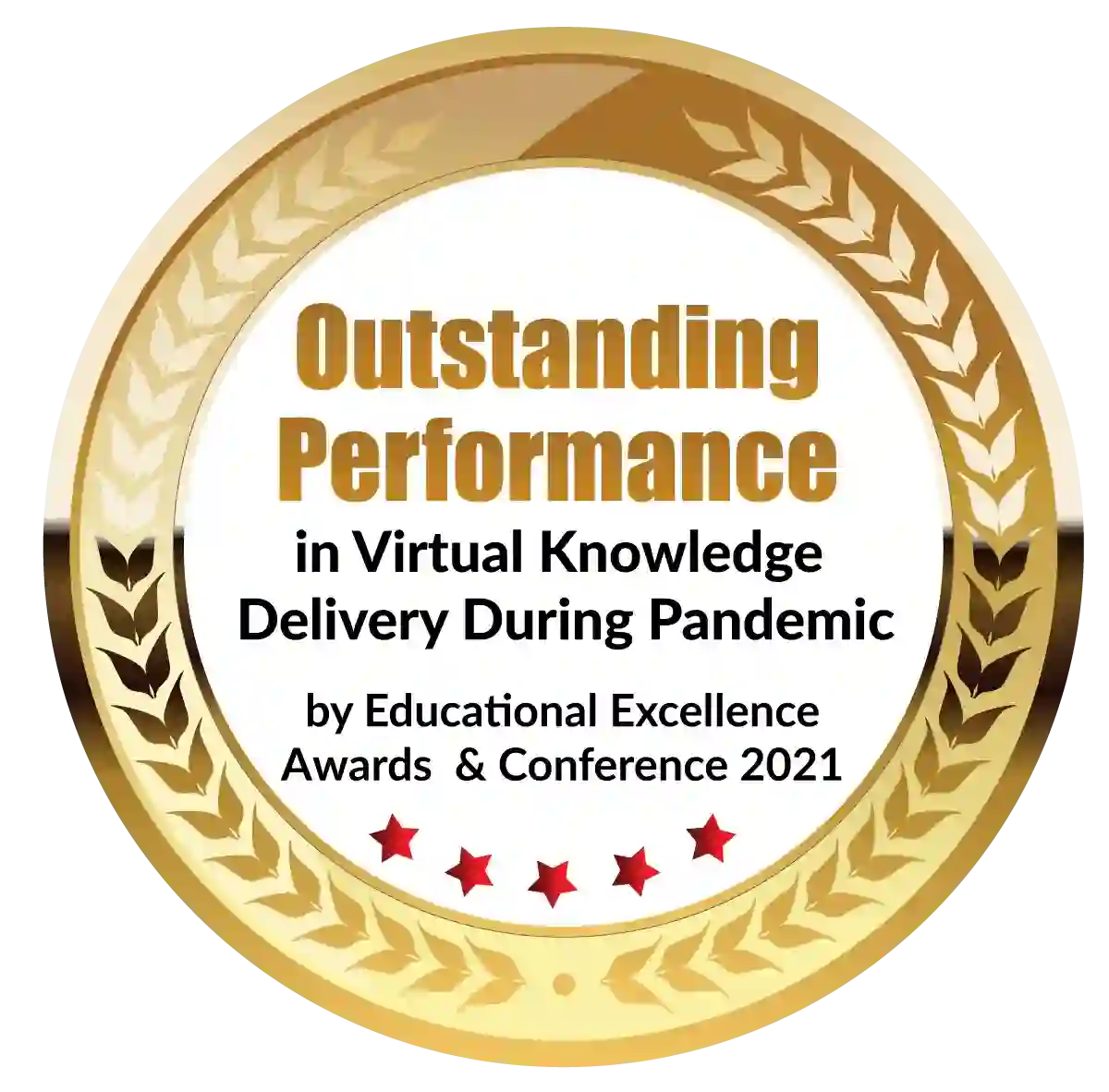 Outstanding Performance in Virtual Knowledge Delivery During Pandemic by Educational Excellence Awards & Conference 2021
Excellent educational resources are available in Navi Mumbai. Navi Mumbai is home to a wide variety of educational institutions. In addition to being a center for business and industry, Navi Mumbai is a fantastic area to study because it is connected to many educational institutions. Postgraduate courses in Mumbai are organized and structured differently depending on the school. Students can participate in a variety of academic and vocational programs. The academic staff of Navi Mumbai's schools and institutions is exceptionally skilled and knowledgeable. When you leave an institution, university, or college, your education doesn't end; you can keep learning while seeing the city. If you've ever pondered getting a postgraduate degree at a prestigious college in Navi Mumbai but aren't sure what it entails, keep reading.
PG Program in Mumbai
Certificates or degrees are awarded for a number of postgraduate programs in Mumbai. The finest college in Navi Mumbai offers coursework-based and research-based degrees. Students get a dynamic experience not only intellectually but also culturally because there are so many PG courses in Mumbai to choose from. Management, insurance, international business, and entrepreneurship are just a few of the PG courses in the business industry available in Mumbai. PG courses in health care management and sustainable development are also available at a post graduate institute in Mumbai. Students with highly busy schedules might enroll in part-time or online courses, which offer more flexibility. The management industry in India is fast growing. For the training and abilities required to access the management sector's top brands, high-quality education is required. A PGDM degree from one of the best PGDM colleges in Mumbai will help you develop your management career.
The Top Reasons Why Study a PG Program at a College in Navi Mumbai are as follows:
Research abilities and a career in academia
A research master's degree will prepare you to do original research in your field. Your supervisor will be there to help you whether you're working alone or as part of a research team. If you wish to pursue an academic career after college in Navi Mumbai, a research master's degree provides the foundation and preparation for a Ph.D. Despite the fact that some professors do not have a Ph.D., they are becoming increasingly rare as academia gets more professionalized. If you have a lot of research or industry experience, it may be enough, but if you don't, sticking to the traditional path can open more opportunities.
You may be able to move straight to an integrated Ph.D. degree (a four-year qualification that includes a one-year research master's (MRes) and a three-year Ph.D.) after a strong undergraduate performance.
Opportunities for employment
With so many voices vying for attention in a congested graduate job market, it may be difficult to distinguish. Studying for an appropriate postgraduate degree from the best college in Navi Mumbai will enhance your level of specialist knowledge – a marketable advantage if seeking the same career as an undergraduate.
You'll have the chance to connect with organizations and lecturers during your course, which may lead to changes that would not have been possible otherwise. While a master's degree may not result in a higher pay right away, it can help you develop faster by increasing your level of responsibility.
Transferable knowledge and skills
A college in Navi Mumbai conducted research. A master's degree not only improves your subject knowledge, but it also provides you with a number of other skills that employers value:
Project administration
Teamwork
Critical and lateral thinking
superior research abilities
Data-handling
Intellectual rigor, independent work, self-motivation, resolve, fervor, and dedication to your task
Becoming a professional
Instead of being "taught to" at the undergraduate level, your relationship with your department and tutors will change as you go to the postgraduate level.
As a result, earning a postgraduate degree from a college in Navi Mumbai gives you the chance to:
Make relationships and network with industry leaders as you develop your area of expertise and establish your own brand of expertise.
Work with the academics who are in charge of the research; many of them authored books that you read as a student.
It's an opportunity for graduates who are already working to broaden their perspectives. You might be able to transition into roles like performance coaching and talent mentoring by including a postgraduate psychology degree on your management CV.
Changing directions
A college in Navi Mumbai offers some courses that are specifically designed for non-cognates as conversion courses, providing a challenging academic entrée into a new specialism.
One well-known example is the graduate degree in law (GDL). The 12-month program aims to give graduates who do not already have a law degree the equivalent of a three-year legal education they can pursue from college in Navi Mumbai. New industry and sector improvements give you a chance to go up the professional ladder if you're willing to invest your time in upskilling with a postgraduate certificate or diploma while working.
Requisites for the position
Since it gives you the skills and knowledge you'll need to practice, a professional qualification is necessary for a variety of vocations. Examples include a range of careers in healthcare as well as instruction, law, and architecture.
A postgraduate degree is not required to work as an engineer, however, getting chartered is a significant professional milestone. Engineers frequently use an accredited postgraduate course from a college in Navi Mumbai to satisfy the academic requirements of charters.
The postgraduate premium
A postgraduate degree may qualify you for the "postgraduate premium" in some industries.
The industry you work in and whether your postgraduate degree is applicable to your job has a significant impact on your earning potential.
The income potential of a petrochemist won't increase significantly with a master's in Victorian gothic literature. However, if cutting-edge research infiltration techniques were applied, it would be a far more reasonable expectation. This is especially true in professions that place a high priority on advanced education and experience.
Additionally, postgraduate students in the middle of their careers who are pursuing degrees that require a specific level of skill, such as an MBA or an advanced engineering certification from a college in Navi Mumbai, could anticipate a big increase in their earnings potential.
College in Navi Mumbai offering a PG program
Following graduation, a student has a number of postgraduate program options available at a College in Navi Mumbai to pick from. They may submit an application for admission to any of the affiliated Navi Mumbai universities. The college in Navi Mumbai offers the following specialties.
Finance
This specialization at a college in Navi Mumbai teaches financial analytical skills and covers topics such as international finance, banking, and insurance operations, global capital markets, management control systems, and financial engineering. The program at the best college in Navi Mumbai frequently includes case studies, constant interaction with business experts, and trips to financial institutions and the stock market.
Marketing
This concentration at a college in Navi Mumbai includes coursework in service marketing, global marketing, sales and distribution management, logistics management, and customer relationship management. Visits to industrial operations at a college in Navi Mumbai as well as case studies and interactions with business icons are regular components of the curriculum.
Human Resource Management
This specialization from the top college in Navi Mumbai covers organizational development, global human resource management, industrial relations, including labor law, people management and leadership, and stress management. The module frequently includes case studies, interaction with business and industry executives, and tours to manufacturing and firm facilities. Students College in Navi Mumbai is given advice on how to lead, consult, and manage employees and workers to produce the greatest results by experts from universities and research organizations.
Master's degree in computer applications
The college in Navi Mumbai provides students with an amazing learning environment and the best practical and project-oriented exposure in accordance with the curriculum and industry standards under the supervision and guidance of well-qualified and experienced teachers. Technology is always being produced in the field of computer science and applications. Adapting to a constantly changing environment is difficult. MCA, on the other hand, equips pupils for the future by offering them the most recent curriculum. As it enhances students' capacity for logical thought and problem-solving, two skills that are crucial in the business, MCA is one of the most practical degrees offered at a college in Navi Mumbai. Leading companies reward MCA candidates with alluring compensation packages for positions in software engineering, web development, web design, system administration, programming, and other fields.
MBA in information technology
For those who are interested in learning about business and information systems to combine business strategies with contemporary concepts of information security, project management, and telecommunications, the popular two-year MBA concentration known as MBA Information Technology (MBA IT) is offered at a college in Navi Mumbai. For admission to an MBA IT program, candidates must hold a bachelor's degree in any field with a minimum cumulative GPA of 50%. Admission to one of the top management college in Navi Mumbai is based on entrance exam results.
It is always the proper time to make a decision and take action. World-class educational institutions are located in Navi Mumbai, where you can learn and lead a fulfilling life. Make sure you make a good decision, keeping your interests and future in mind. A postgraduate degree from the best postgraduate college in Navi Mumbai can open doors, broaden your chances, and spark your intellectual curiosity.
Dignified with Rankings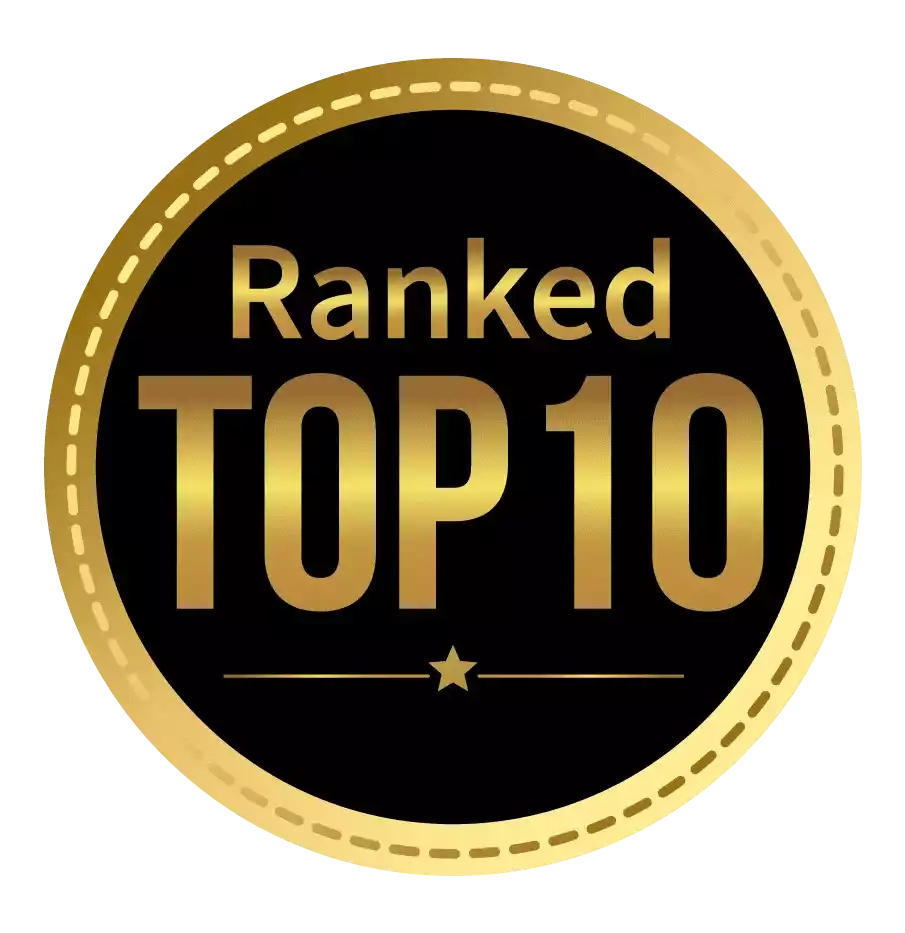 Amongst India's most promising Hotel Management Institute by Higher Education Review 2021
---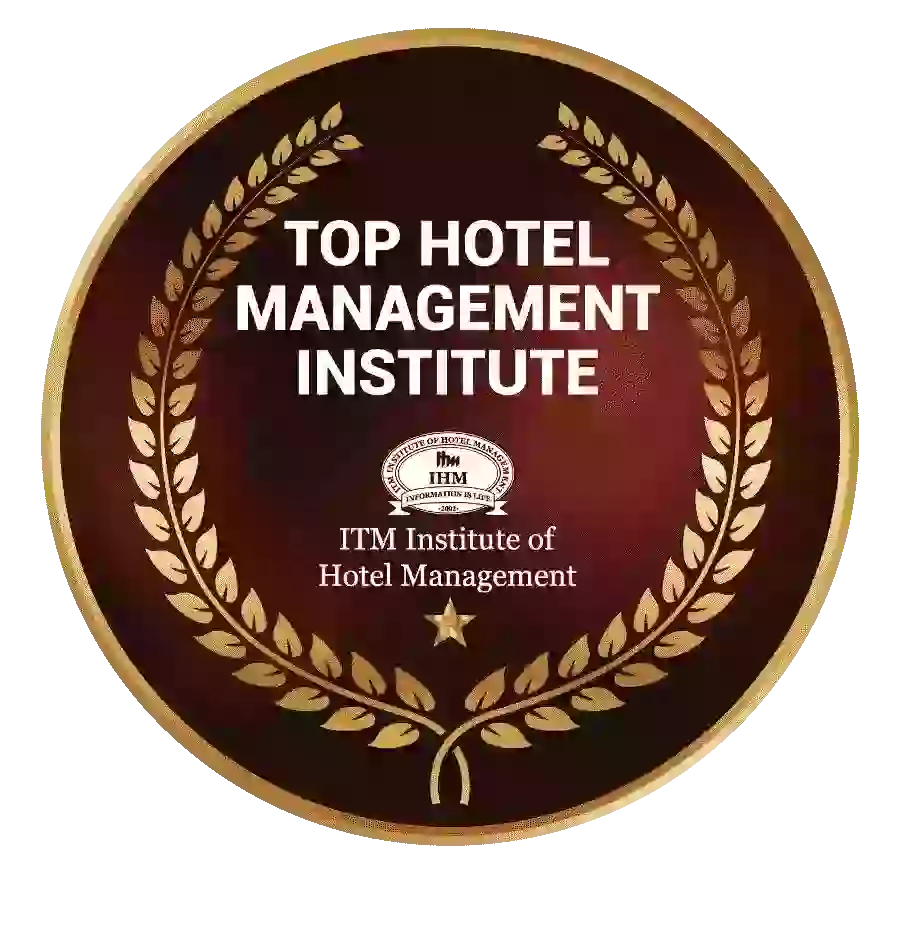 Ranked Top Hotel Management Institute awarded by Times Education Icon 2022
---
Quality Education, Outstanding Administration & Leading Infrastructure by Educational Excellence Awards & Conference 2021
---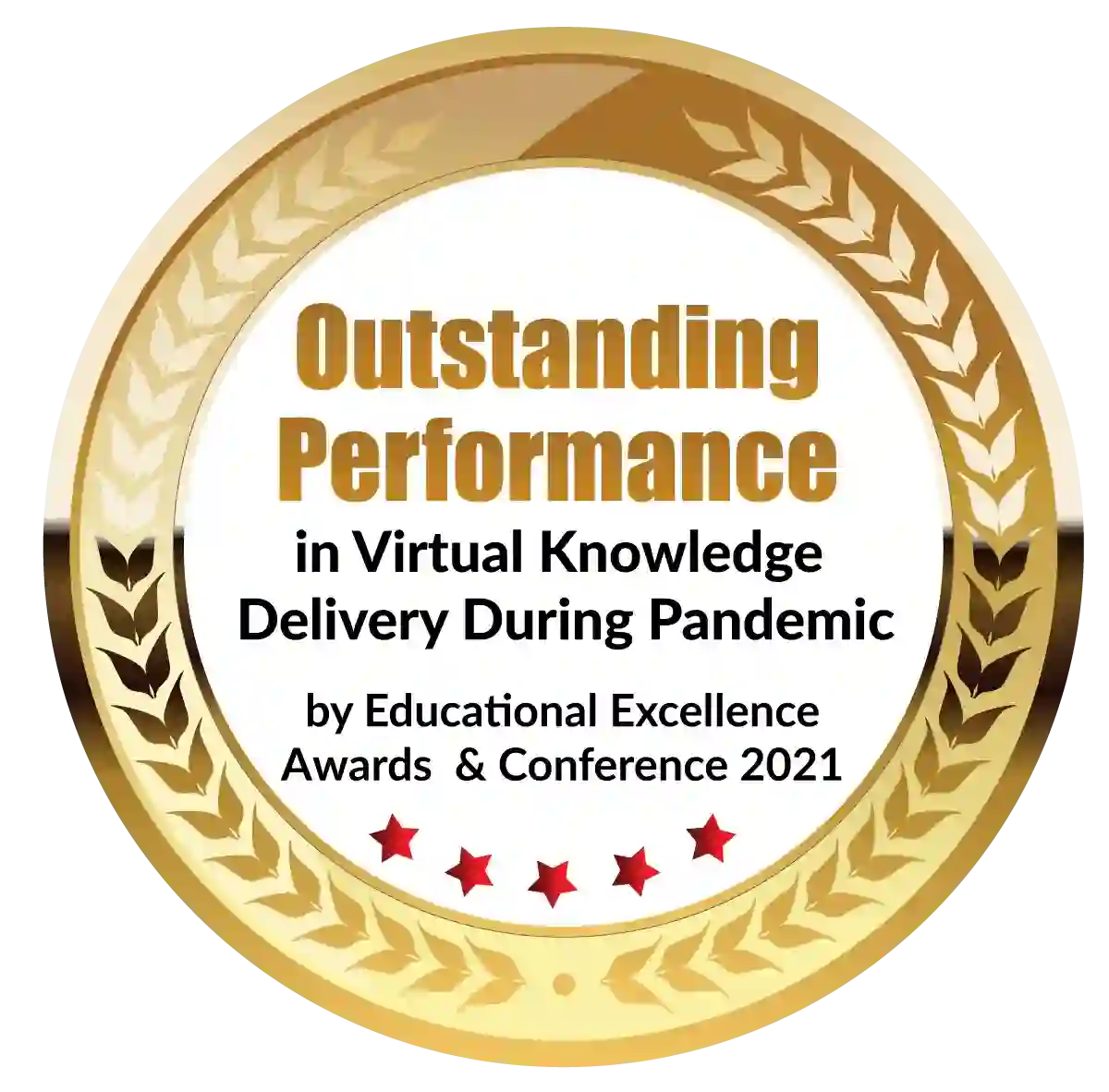 Outstanding Performance in Virtual Knowledge Delivery During Pandemic by Educational Excellence Awards & Conference 2021