Students Trained & Placed
Kitchen Training Facility
International & National Internships only at 5-star Properties
One to One Corporate Mentorship
An Entrepreneurial Culture at the Campus
Dignified with Rankings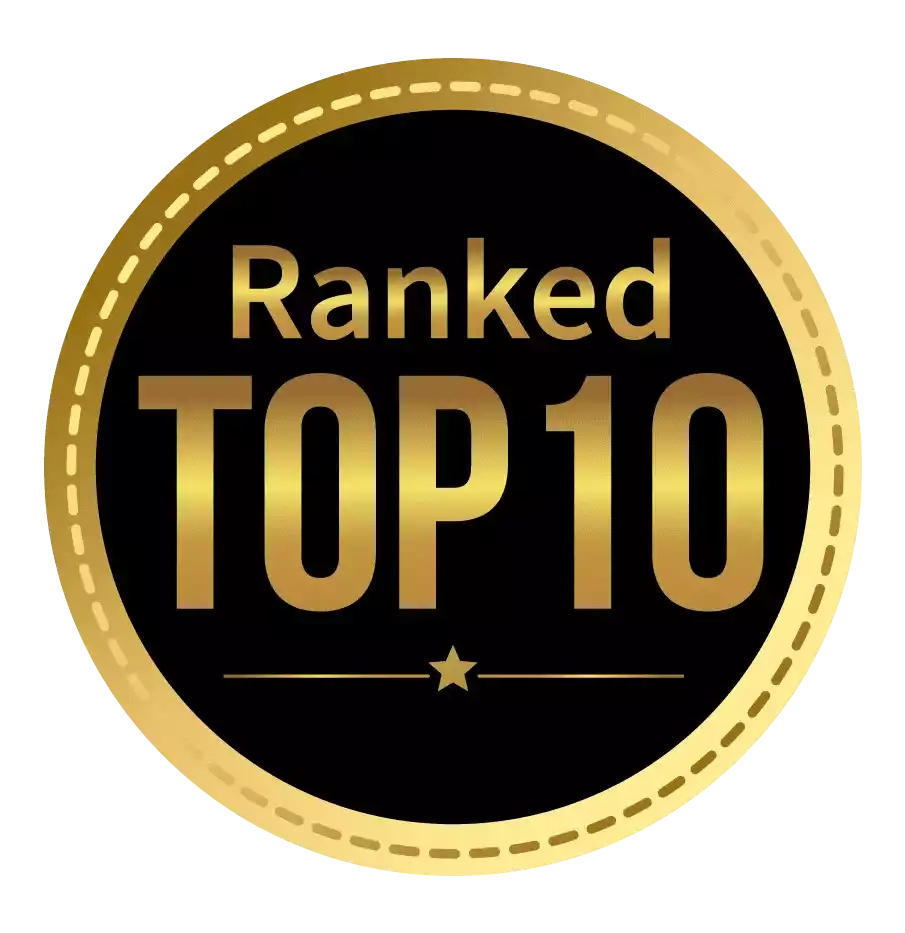 Amongst India's most promising Hotel Management Institute by Higher Education Review 2022
---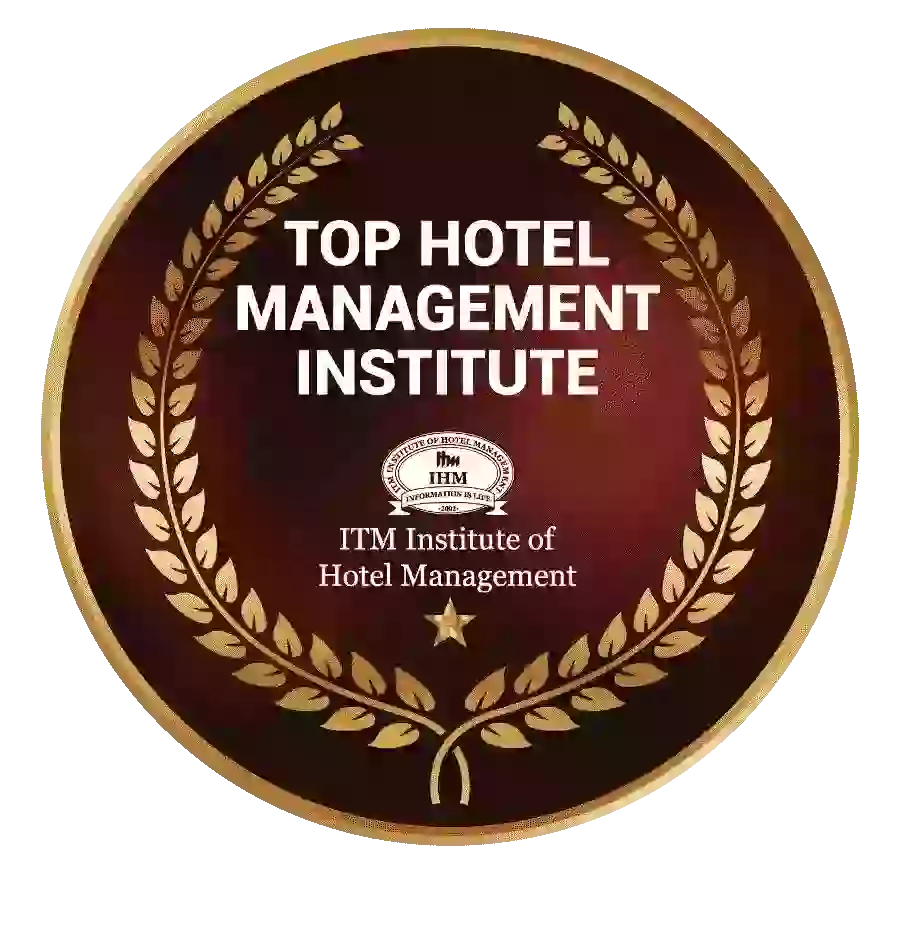 Ranked Top Hotel Management Institute awarded by Times Education Icon 2022
---
Quality Education, Outstanding Administration & Leading Infrastructure by Educational Excellence Awards & Conference 2021
---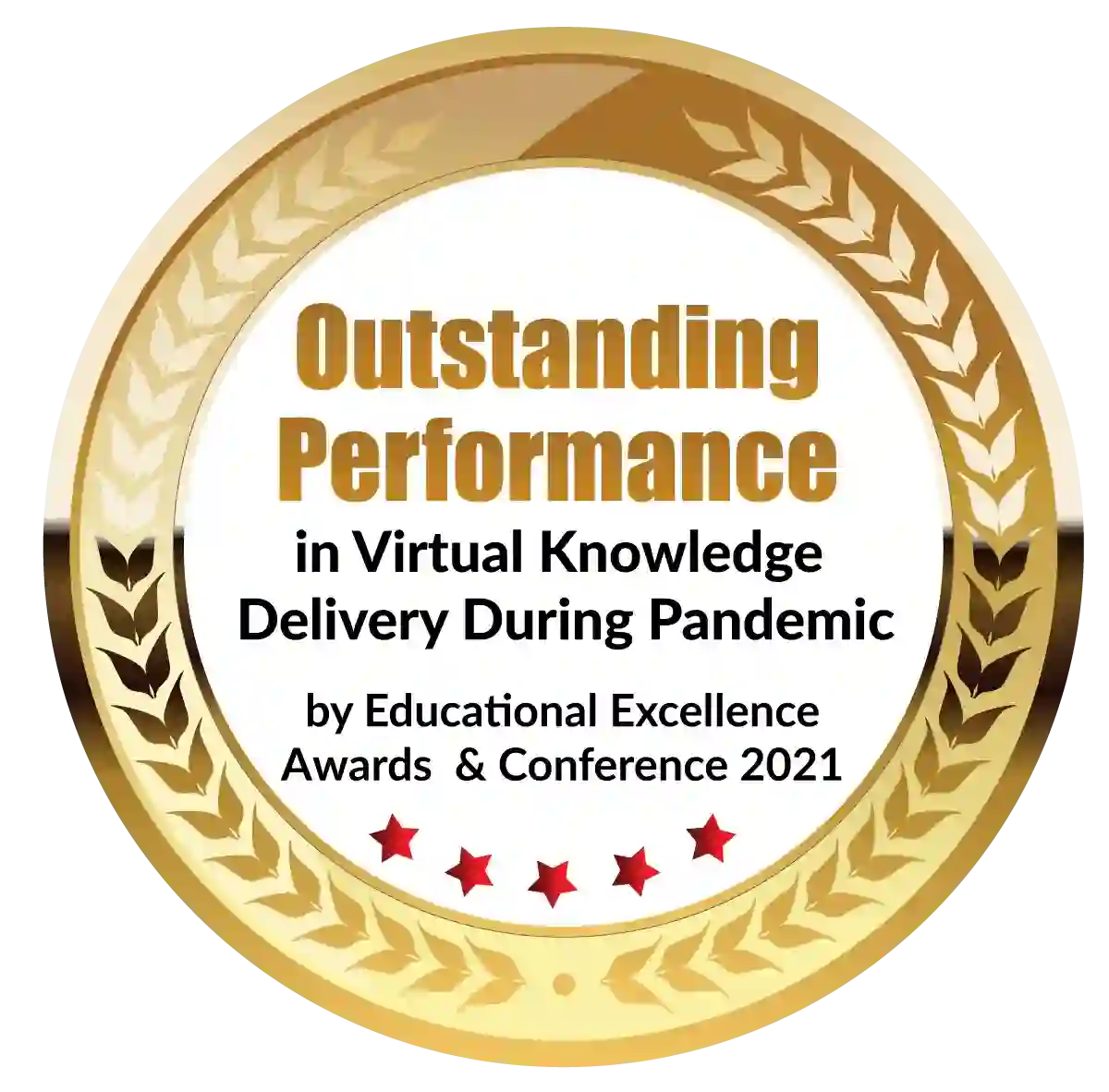 Outstanding Performance in Virtual Knowledge Delivery During Pandemic by Educational Excellence Awards & Conference 2021
The PGDM program, also known as the Post Graduate Diploma in Management, is a two-year management diploma program that can lead to a variety of job opportunities. The demands of organizations, institutions, companies, and public sector undertakings are constantly changing in this ever-changing world. Managers, leaders, functional heads, and specialized executives are in high demand all over the world. And the PGDM course is well suited to meet this demand. Many industry professionals seek out and recommend the PGDM course to meet this demand and to provide students with a promising career.
Any institution affiliated with or recognized by the All India Council for Technical Education can offer a PGDM program (AICTE). It falls under the heading of technical education. This course is chosen by many students, office executives, onboard employees, banking/insurance personnel to achieve their respective goals. This article will provide you with seven reasons why you should enroll in a PGDM program:
It aids in the student's overall development: Apart from academics, the PGDM program includes a variety of industry-based training programs and internships to aid students' overall development and provide them with first-hand industry experience. The PGDM program provides them with a platform to investigate the reality of working environments and prepare for the future.
It is a leverage to any individual's current package or job position: A PGDM course can help you advance up the corporate ladder. It can help you get a promotion, raise your salary, add value to your skills, and improve your CV. Essentially, the PGDM program assists students in taking the next step in their careers.
This option is available to students in any field or stream: Students from any field, including science, commerce, and the arts, can enroll in a PGDM program and shape their careers. For further development and growth, students with a bachelor's degree in any stream with the required percentage can enroll in the PGDM program.
It prepares future managers: There is a huge demand in the country today for tactful managers. Due to a lack of competent managers, many organizations have felt compelled to spend millions on the development and training of their incompetent managers. A PGDM course that prepares students to meet the demands of the current market.
It provides students with leadership qualities: The PGDM course not only meets the demand for future managers, but it also develops future leaders. It meets the needs of good top-level executives or those who can be further trained to fill the role. The PGDM course equips students with the rationale and confidence they need to excel and lead others in harmony.
It's an interdisciplinary program: the PGDM program is interdisciplinary. This course was developed by combining various disciplines such as economics, management, and accounting. It was done to keep up with the industries' ever-changing needs. Because students nowadays require much more than being proficient in one subject, the PGDM course provides the prospect with a broad spectrum of knowledge required to face the tough competition in the world.
It offers specialization in a variety of fields such as human resource management, finance, and so on: students can choose from a variety of streams and subjects in which they want to specialize or further their education. Some of the specializations that a student can choose from include PGDM in Human Resource Management, PGDM in Finance, PGDM in Marketing, PGDM in Operations, PGDM in Enterprise Management, and PGDM in Information and Technology.
Many colleges and institutions offer the PGDM program and even advise students and office personnel on why they should enroll in it. Choosing this course is a win-win situation because it assists students in obtaining good jobs while also providing them with a wealth of information.
Post graduate diploma in International business management 
Understanding the world in an International business management context is critical in today's interconnected society. Companies are increasingly looking for graduates who can solve cross-cultural issues and think globally. With an International business management degree, you can work in international management, finance, trade, or for a multinational corporation.
What is International Business Administration, and what does it entail?
International business management is a program that focuses on key business disciplines in a global setting. International Business Administration introduces the fundamentals of finance, marketing, supply chains, human resources, and operations to all businesses.
This degree prepares you for International business management or consulting roles by developing a broad range of transferable skills, from research and planning to presenting and reporting.
What are the benefits of studying International Business Administration?
There are numerous advantages to majoring in International Business Administration:
Develop important management abilities.
Working on individual and group projects, writing reports, and presenting your ideas are all part of an international business administration degree. You'll learn important management skills like:
leadership
problem solving
decision making 
organization 
strategic thinking
communication 
delegation
presenting 
reporting.
Make yourself more employable
International Business Administration is a broad degree that exposes you to a variety of skills in demand by employers. As your degree program progresses, you will begin to shape your course and specialize in the business functions that interest you the most. Management, marketing, accounting, corporate finance, consulting, and even human resources are all possible career paths for PGDM-IB graduates.
Address commercial issues
You'll analyze global and local business challenges and come up with strategic solutions if you major in business administration. You will develop the skills necessary for a career in consultancy or management for a multinational company by researching international markets and negotiating with people from different cultures and countries.
Develop an international outlook
You'll look at international boundaries, trade, global economics, and how to negotiate with people from different cultures to learn about the global challenges that businesses face. This method of problem solving will broaden your horizons and assist you in comprehending different viewpoints. Because the PGDM-IB is a popular degree among Postgraduate International business students, you will gain valuable experience working with people from all over the world even while you are studying.
Develop your business acumen.
An PGDM-IB will teach you how to manage diverse teams, improve financial performance, research Postgraduate International business competitors, and redesign business processes, to name a few things. This foundational knowledge is critical to the success of any business, and you will enhance your abilities by taking elective modules in key areas.
Why should you study a Post graduate diploma course in International business management.
Post graduate diploma in international business management is a course which offers the students the necessary information regarding the international business market practice and all the other knowledge that they require to function and to excel in the international business space. The classroom space in the course can be a familiar environment for IB students, and courses are designed to help students develop cross-cultural skills. Working in multicultural teams and listening to a variety of viewpoints is an excellent way to prepare for the workplace.
English-taught degrees
Students interested in studying abroad will find plenty of options at universities abroad, which offer degrees taught in English. Universities also have strong industry connections, allowing you to work with real companies and gain transferable skills. Students in postgraduate PGDM in International business management programs put theory into practice by analyzing an existing company and writing and presenting a business plan.
Expand your professional network.
University is an excellent place to begin developing your professional network. You'll learn from lecturers with industry experience, make valuable connections during internships, and meet classmates who want to pursue high-flying careers. Make the most of career services on campus, where knowledgeable advisors can assist you in determining your career path. Look for opportunities to network, where companies give presentations and workshops to students.
The aim is to provide students with the necessary information that is relevant and important to a student's knowledge. Students can enroll themselves in a post graduate diploma in management students course as this course alone offers them the best of knowledge that helps them understand and function well in the industry.
Post graduate diploma in international business management course helps students gain the best knowledge and the skills that are needed by them to function in the industry as professionals who are working for high level and entry level jobs in the PGDM in International business field of work. Recruiters are on the lookout for candidates who have a degree in the post graduate diploma in International business management diploma business management. The skills along with the necessary practical hands on knowledge can make a candidate's profile stand out in terms of their potential skills.
Dignified with Rankings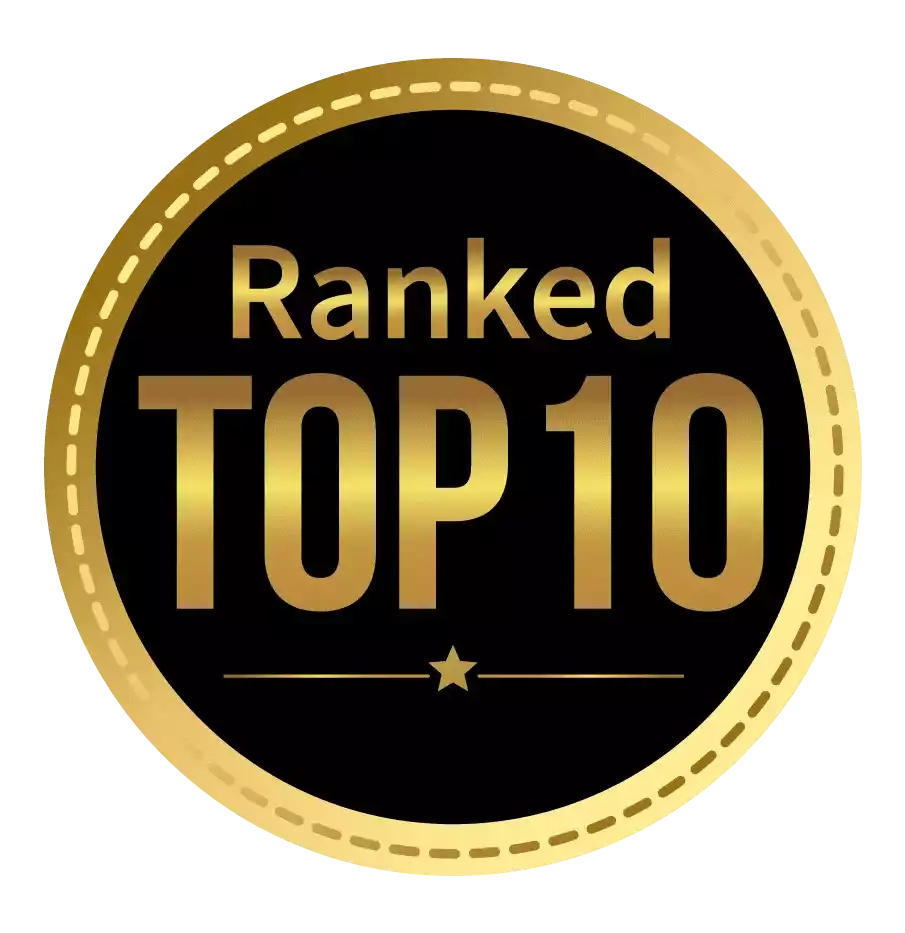 Amongst India's most promising Hotel Management Institute by Higher Education Review 2021
---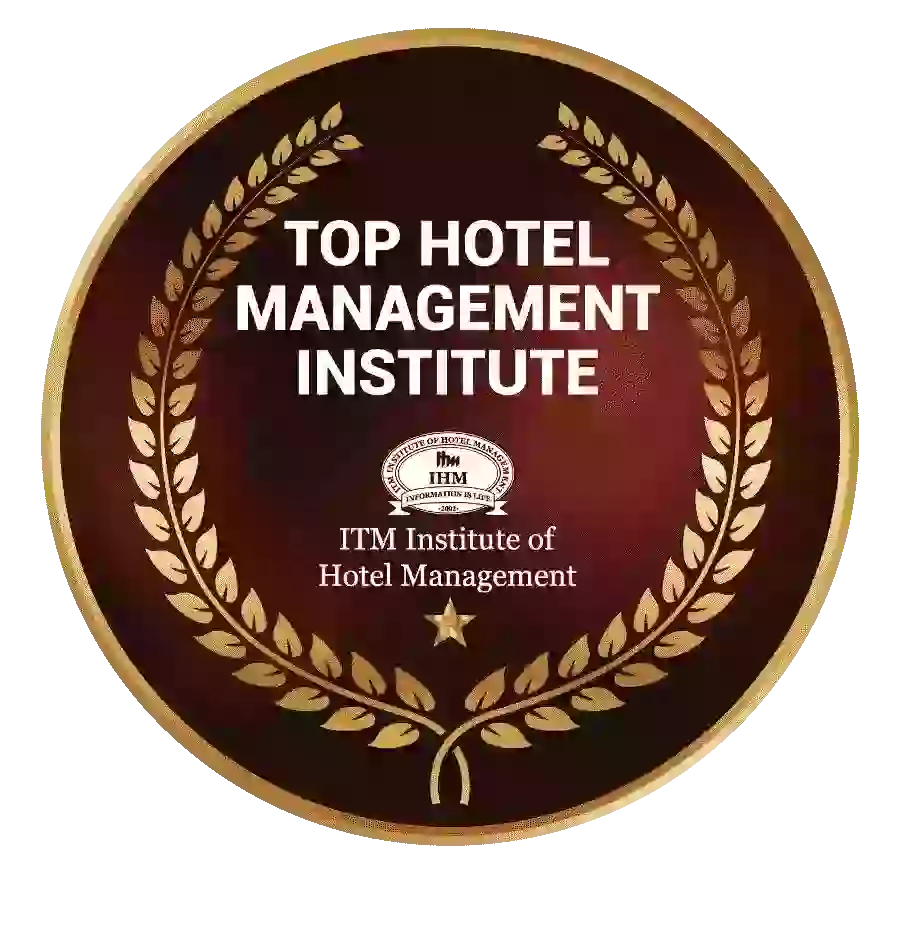 Ranked Top Hotel Management Institute awarded by Times Education Icon 2022
---
Quality Education, Outstanding Administration & Leading Infrastructure by Educational Excellence Awards & Conference 2021
---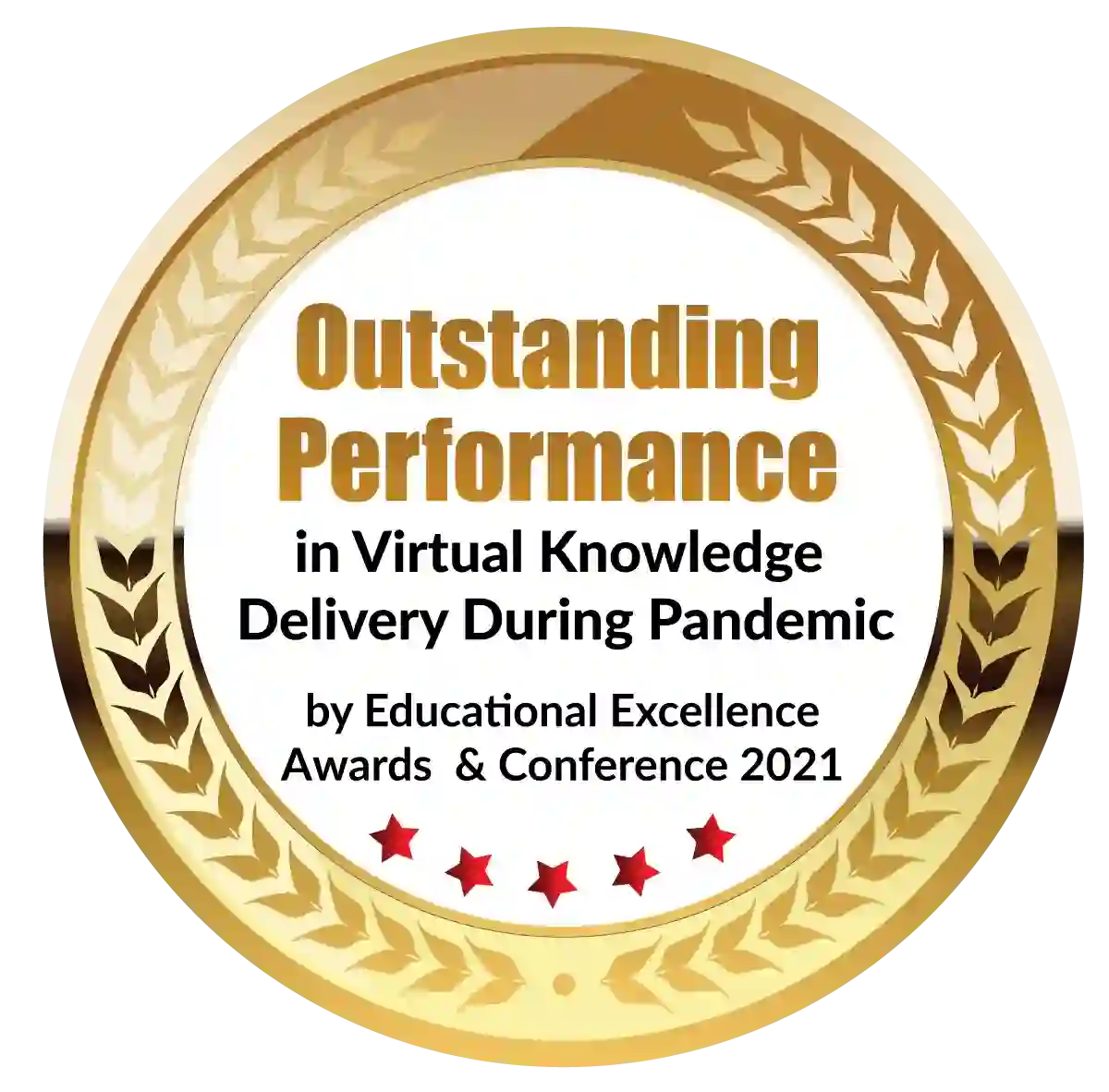 Outstanding Performance in Virtual Knowledge Delivery During Pandemic by Educational Excellence Awards & Conference 2021