Students Trained & Placed
Kitchen Training Facility
International & National Internships only at 5-star Properties
One to One Corporate Mentorship
An Entrepreneurial Culture at the Campus
Dignified with Rankings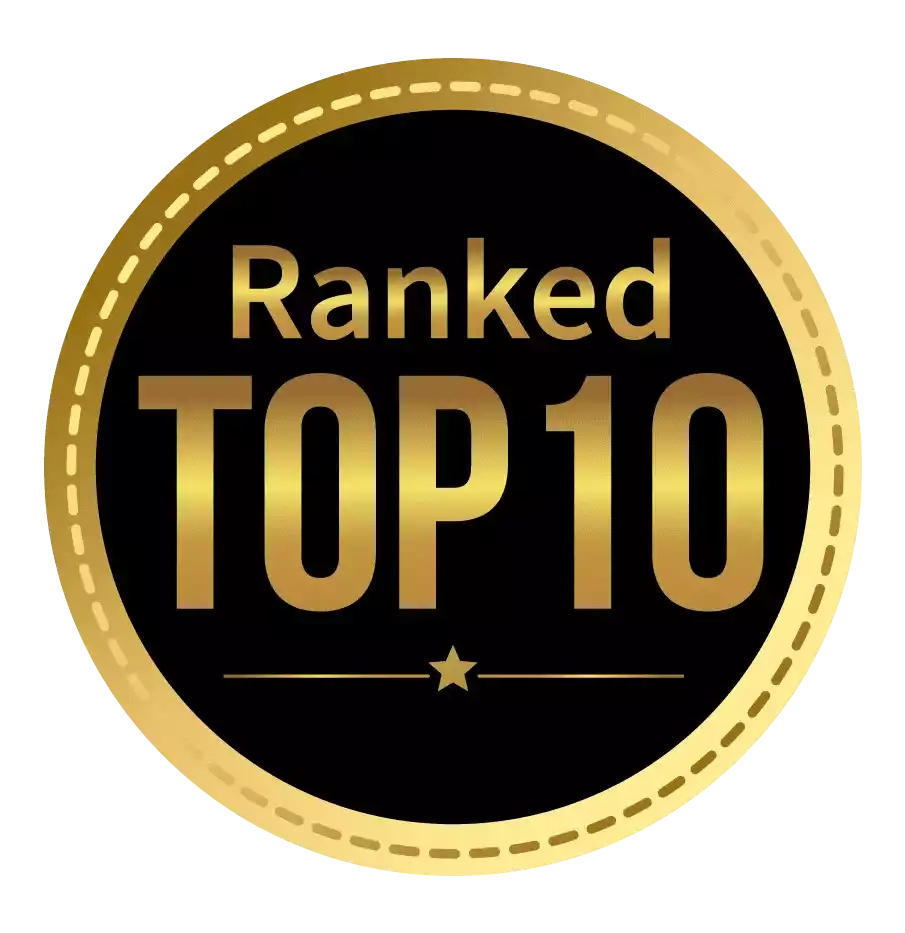 Amongst India's most promising Hotel Management Institute by Higher Education Review 2022
---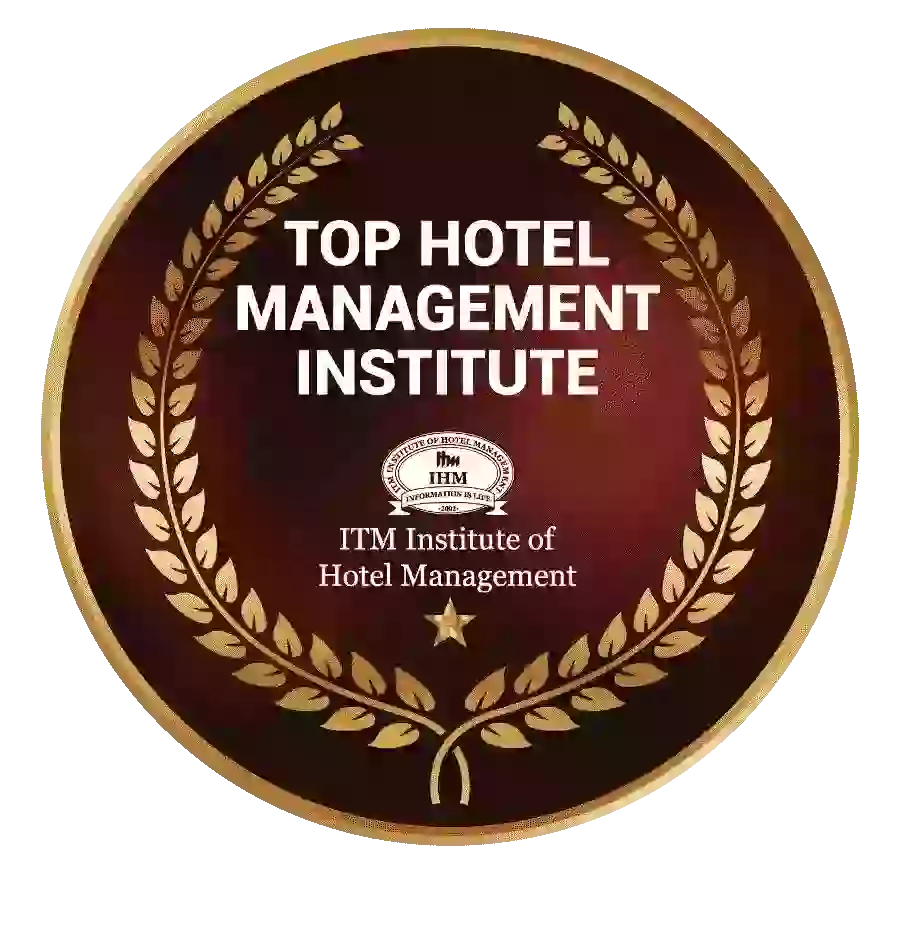 Ranked Top Hotel Management Institute awarded by Times Education Icon 2022
---
Quality Education, Outstanding Administration & Leading Infrastructure by Educational Excellence Awards & Conference 2021
---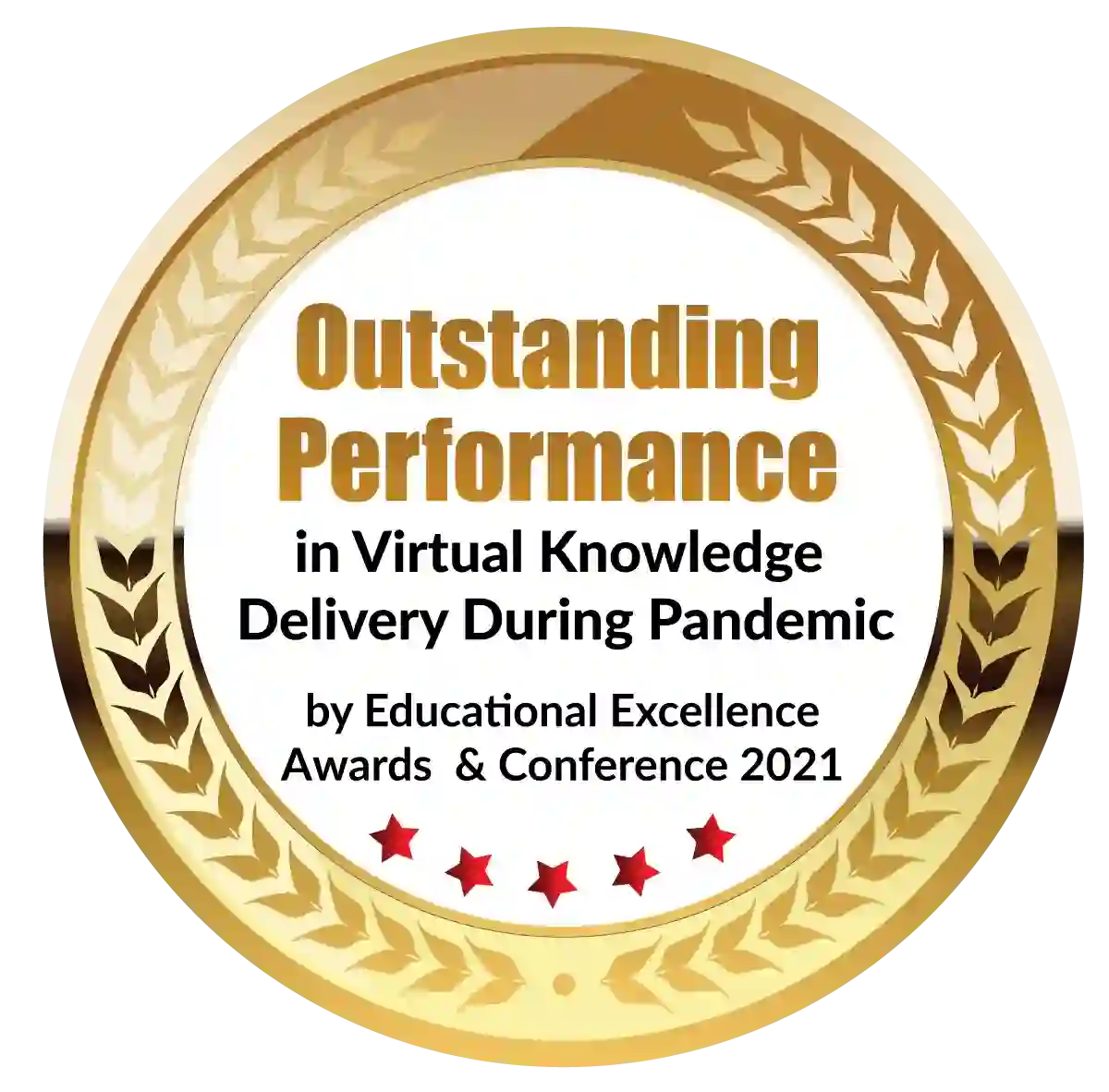 Outstanding Performance in Virtual Knowledge Delivery During Pandemic by Educational Excellence Awards & Conference 2021
The One-Year Postgraduate Programme in Management studies is an online/offline hybrid program. The program is best courses after degree and focuses on general management orientation and practical knowledge, with a focus on instilling exemplary leadership in difficult managerial situations.
The Postgraduate diploma in management studies, which is one of the best courses after degree and leads to a sound and robust financially developed career, has been students' favourite program for a long time and has consistently ranked among the top-ranked programs in the world. This two-year program has produced successful business leaders, exceptional managers, and a number of notable entrepreneurs. Despite the fact that the degree is known as an MBA, its graduates have historically contributed equally to a wide range of areas other than traditional business, areas that seek knowledge and expertise in management. Their contributions span practically every industry, as well as non-profit organizations, government and policy, research, and academia.
The program offers a diverse range of engaging courses and activities, all of which are taught and facilitated by outstanding faculty members who are constantly engaged in academics, research, and practice. The program trains participants to think critically and creatively in order to solve complex real-world management problems. It pushes them to achieve high levels of excellence while also allowing them to reach their full potential.
Apart from formal coursework, the program provides opportunities for students to pursue personal interests such as community service, sports, enhancing individual talents, and developing new skills through student clubs and activities.
Incoming participants join a cohort that includes fresh graduates from a variety of disciplines, professionals with work experience in a variety of sectors such as finance, consulting, IT/ITeS, FMCG/Retail, Engineering, PSUs, and others, a gender mix, and a variety of professional and extra-curricular interests. A set of mandatory courses in the first year of the program provide a solid foundation for all participants across all functional areas of management. Participants create their own specializations in the second year by selecting courses from a wide range of electives that can be taken in any order.
Many participants opt to expand their knowledge of general management (across functional areas), for which this course is well-known. Others specialize in specific areas of management, such as marketing, finance, strategy, consulting, operations, HR, and so on. In the second year, students can participate in a one-term exchange program with over eighty management schools around the world, as well as a dual degree program with a few schools. Through interaction with international students, the exchange program provides great opportunities for a variety of academic, social, and cultural experiences for participants going abroad as well as those staying on campus.
If you're thinking about applying, get the proper information that you need regarding this course in great detail. if you are a new student! In terms of sheer numbers, this is probably the most difficult program to get into anywhere on the planet. If you know what this program is, get ready to develop the best corporate skills and knowledge.  In any case, be prepared for a life-changing and enriching experience!
Minimum Requirements
A Bachelor's or Master's degree in any discipline with a minimum 50 percent aggregate mark or equivalent CGPA is required.
At the time of application, you must have 5 years of managerial, entrepreneurial, or professional experience.
Procedure for Choosing
Candidates who meet the above minimum requirements and wish to apply for the program must pass one of the following competitive exams in order to be considered for the Personal Interview.
Valid CAT (75 percentile or higher) / GMAT (550 or higher) / GRE (300 or higher) score obtained within the last 5 years
Government officers in Group A
The results of the Entrance Test/Competitive Exam and the Personal Interview will be used to evaluate the candidates.
Personal interviews will take place over the internet through a video call model.
The two-year full-time Post Graduate Diploma in Management (pgdm course) is consistently ranked among India's top ten programs, having been approved by the All India Council for Technical Education and recognized by the Association of Indian Universities (AIU) as equivalent to an MBA degree from an Indian university.
Benefits 
Citizenship with a conscience
Perspective from afar
Thinking critically and creatively
Collaboration and effective communication 
successful decision-making.
Competency in a specific function
Sensitivity and a global mindset
Taking a holistic approach to business
Capacity to deal with ambiguity and complexity
Capacity to drive change
Possibility of generating wealth and managing diversity
Job opportunities abound - Because management is such an important part of any business, there will always be a demand for qualified management professionals. You will be able to enjoy a fast-track career after completing this postgraduate diploma, and you will be able to take advantage of lucrative job opportunities such as:
International Marketing Manager
Global Business Manager
International business consultant
International Business Development Manager
Account Manager
Image Promoter
Merchandise Manager
Department Manager
Brand Manager
Marketing Manager
Portfolio Manager
Financial Advisor
Equity Advisor
Bank Manager
Investment Banker
Financial Manager
Portfolio Manager
Financial Advisor
Equity Advisor
Traveling Abroad Possibility - You will have numerous opportunities to travel to all parts of the world for academic and professional reasons while pursuing your studies in International Business, and even afterward. Additionally, while pursuing your pgdm course, you will be exposed to collaborators, internship opportunities, and training, allowing you to travel to both domestic and international destinations.
Numerous job opportunities and scope for further education - The pgdm course provides you with numerous job opportunities, some of which we have mentioned above; however, you can explore your fields of interest and make a career in the field while completing the course. If you are interested, this course also offers you the opportunity to pursue further education or professional training. Management institutions include some value-added courses with this pgdm course program to give you a leg up on the competition in the job market.
Enhances Entrepreneurship Skills - Because this course provides you with international business skills and perspectives, it will help you achieve your entrepreneurial goals. Every international business, on the other hand, has a large customer base, fluctuating revenues, different product cycles, and much more. With a PGDM, you can advance to a key position in an organization.
Access to a dynamic Industry - There is no business without management; it is dynamic as well, but it will never go out of business. Even during a recession or when an organization experiences ups and downs, management will always be required. Job profiles in management are well-moderated, making them a safe career choice.
Lucrative Salaries - Upon completion of this professional diploma program, you will be qualified for jobs that pay well and provide excellent benefits. However, a lot will depend on the organization you choose to work for, but you can rest assured that having completed a PGDM course will put you in a strong position. If you have prior experience, completing this course will give you more opportunities to advance your career.
Self-improvement and excellent intra-personal skills - The PGDM program combines management, trade, sales, marketing, and aspects of international law and economics. You'll also learn about ethical negotiation and distributive justice principles and techniques, as well as negotiation theories, signaling, argumentation, and real options. The course will also prepare you with a unique personal negotiation position and style.
This blog provides you with all the necessary information that is required to be completely smart in the educational domain. Students need to know that this course is beneficial to students in many ways that they can't even comprehend. 
Students will gain the necessary information that is required to function in any given field of work and not just a post graduate diploma courses in management. Skills that are taught in a post graduate diploma in management course will help students gain an insight in not just a postgraduate diploma in management course but also in all the fields of work that will be available to them and their disposal. 
For more information students can go to google and gain more insights and course curriculum and pgdm course fees details through the information available at their fingertips. post graduate diploma courses in management studies are more than valued in this space and that is what this blog's idea was to pass on to students. We hope you take advantage of this blog and pgdm course fees and choose the right career options in your life as a career is far more important than any other choice that you will make in your life, so let pgdm courses guide you towards a better future career wise and financially as well.
Dignified with Rankings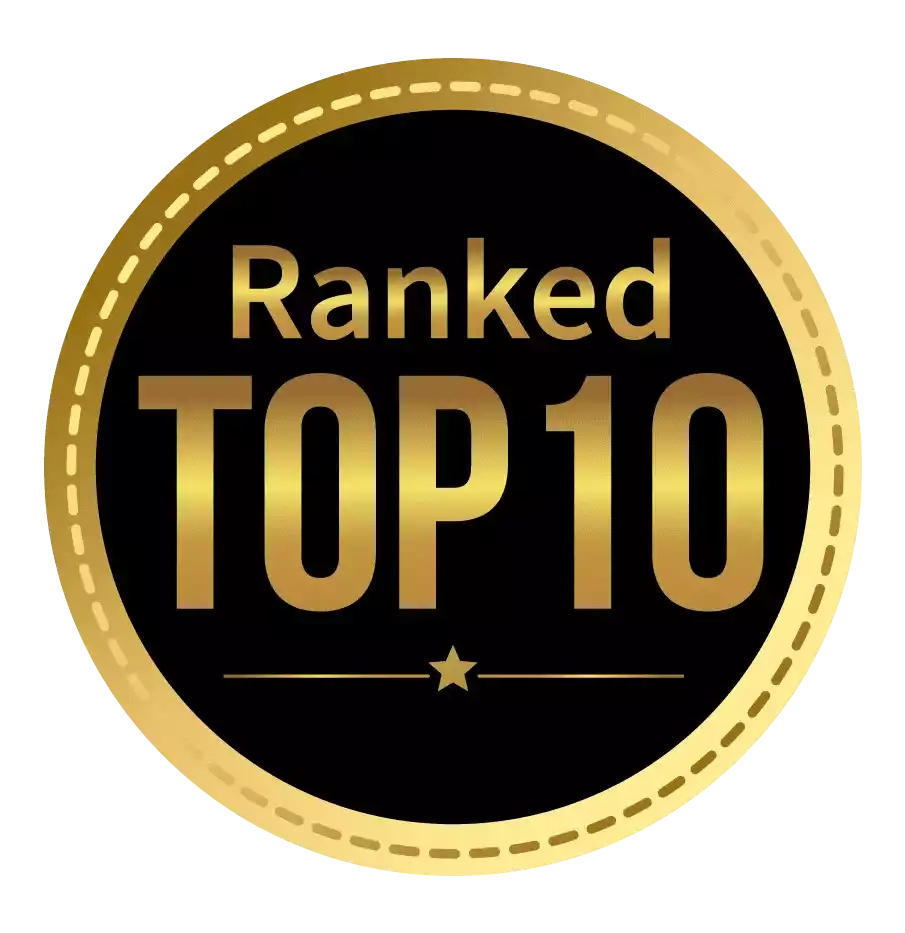 Amongst India's most promising Hotel Management Institute by Higher Education Review 2021
---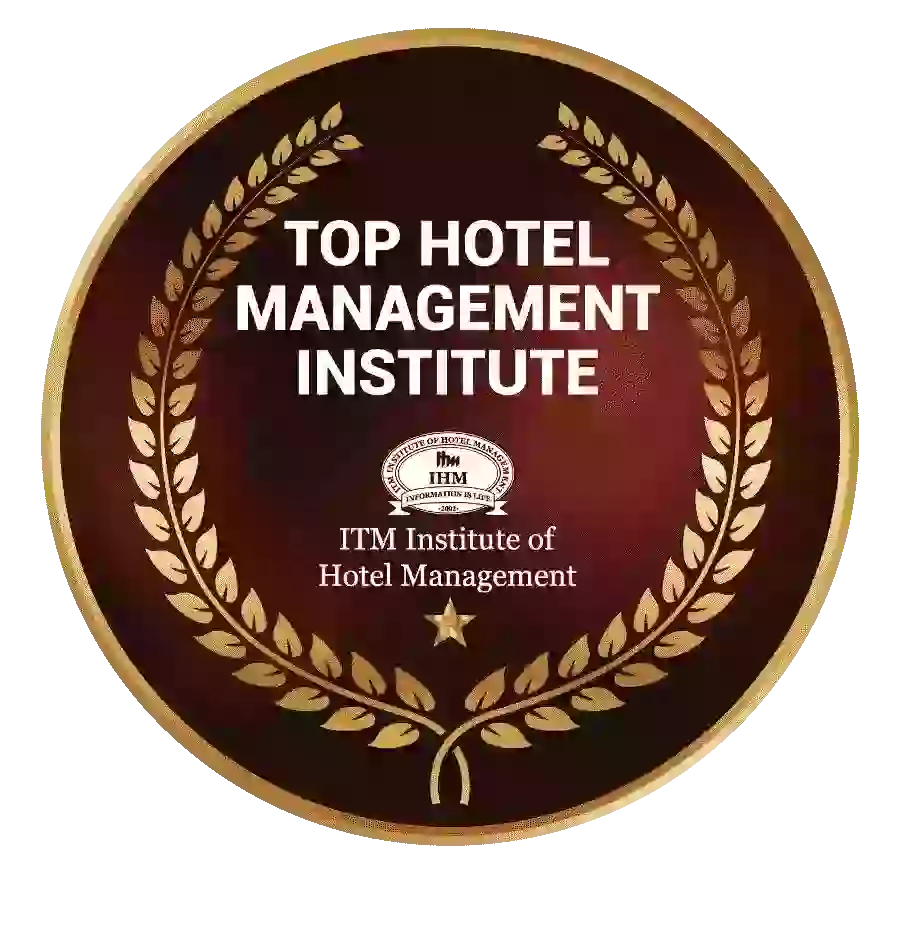 Ranked Top Hotel Management Institute awarded by Times Education Icon 2022
---
Quality Education, Outstanding Administration & Leading Infrastructure by Educational Excellence Awards & Conference 2021
---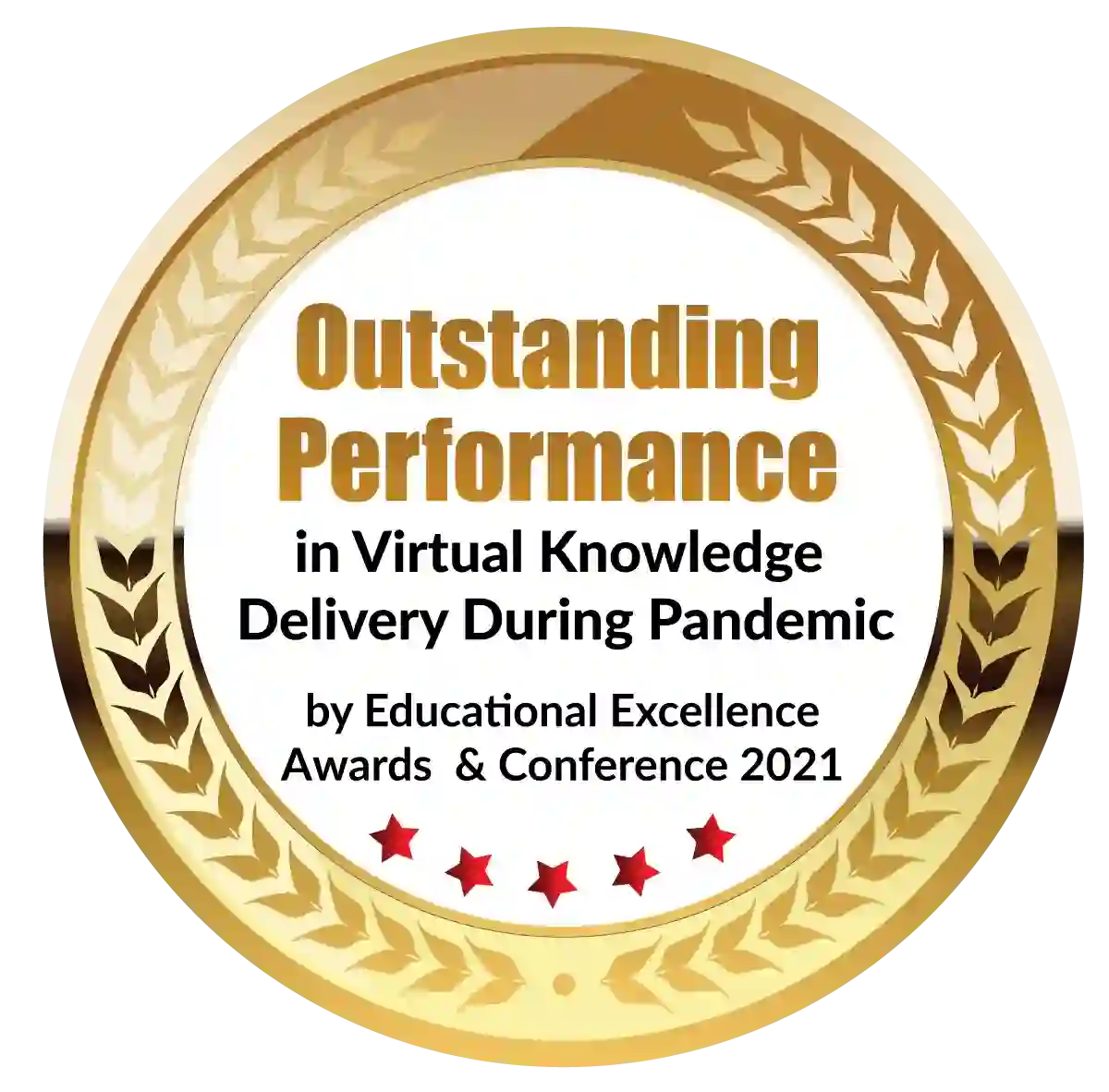 Outstanding Performance in Virtual Knowledge Delivery During Pandemic by Educational Excellence Awards & Conference 2021