Students Trained & Placed
Kitchen Training Facility
International & National Internships only at 5-star Properties
One to One Corporate Mentorship
An Entrepreneurial Culture at the Campus
Dignified with Rankings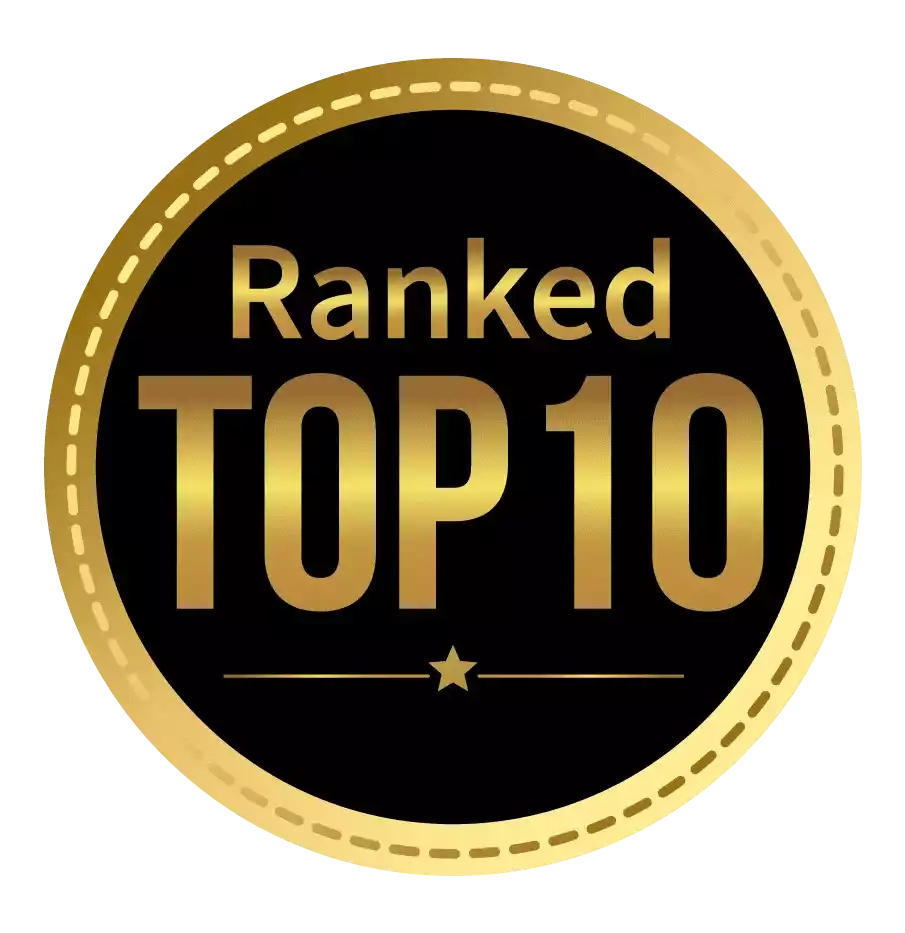 Amongst India's most promising Hotel Management Institute by Higher Education Review 2022
---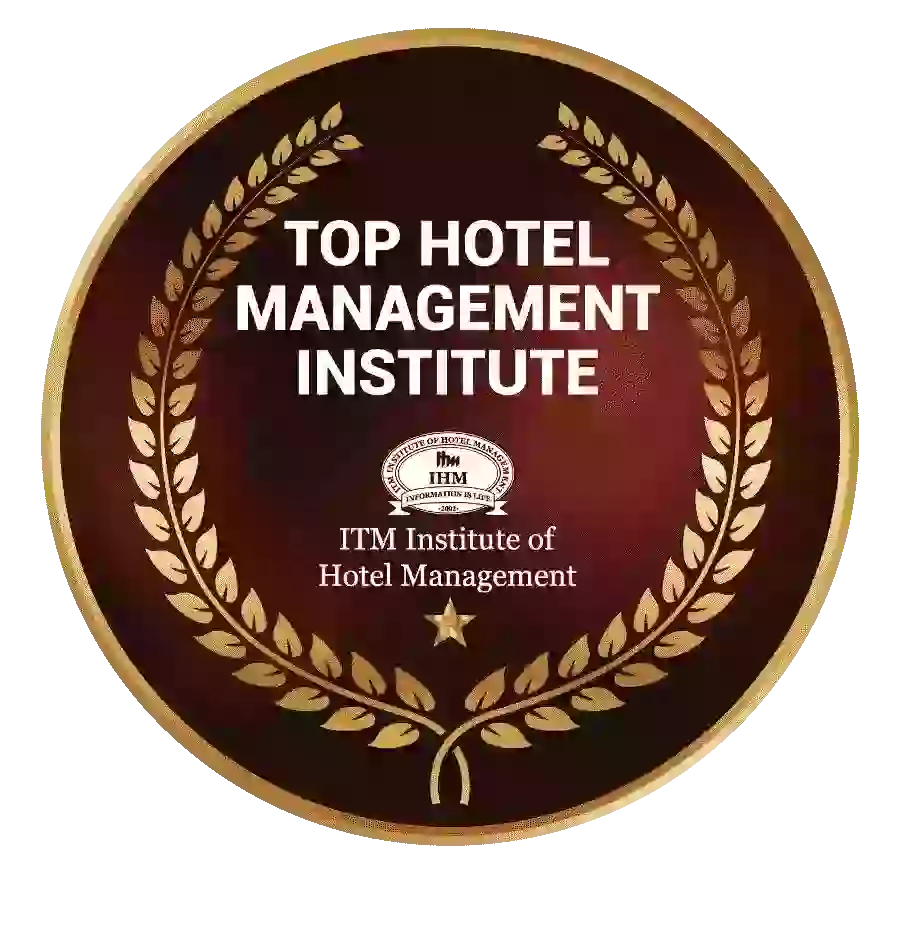 Ranked Top Hotel Management Institute awarded by Times Education Icon 2022
---
Quality Education, Outstanding Administration & Leading Infrastructure by Educational Excellence Awards & Conference 2021
---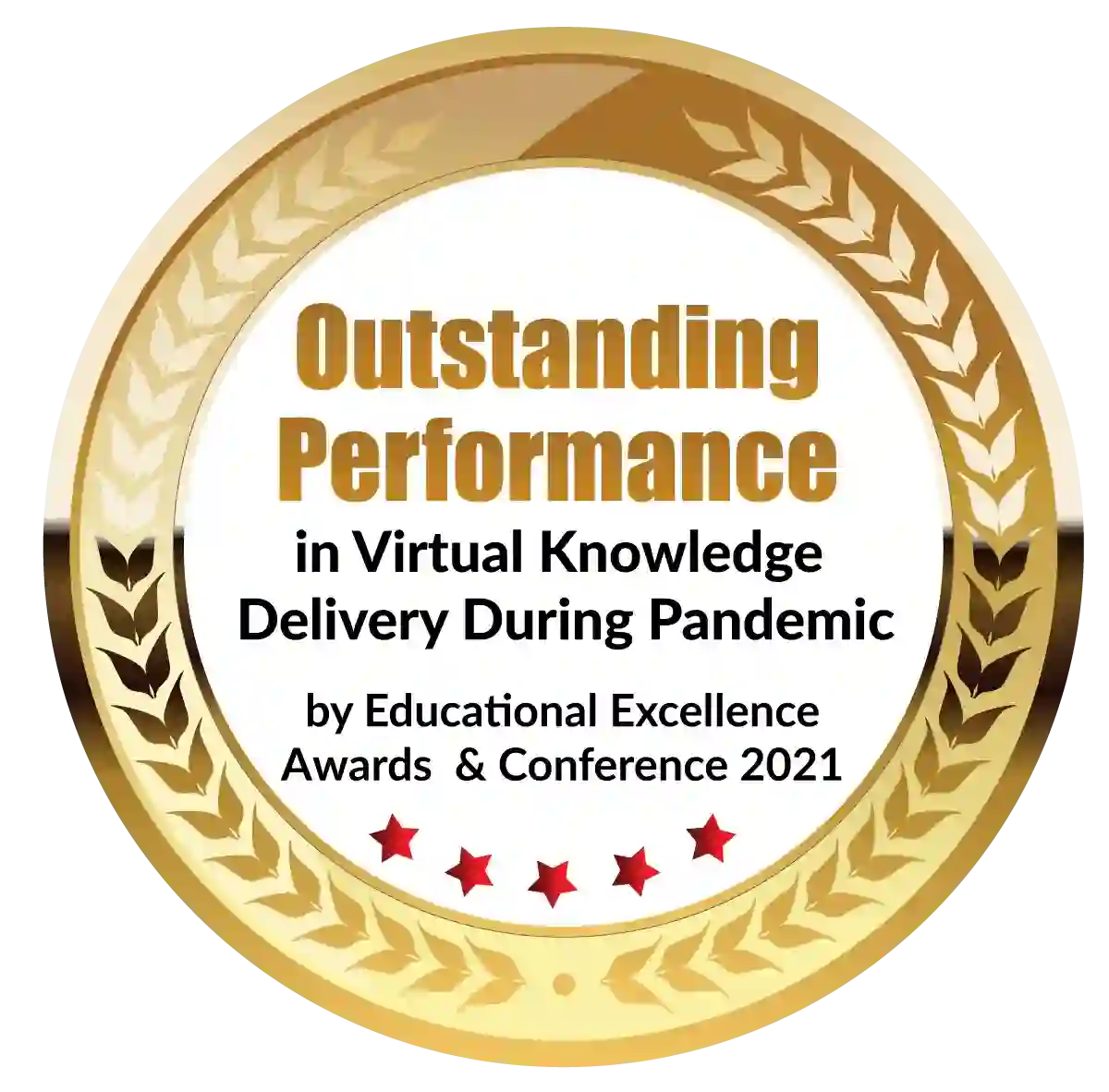 Outstanding Performance in Virtual Knowledge Delivery During Pandemic by Educational Excellence Awards & Conference 2021
In today's competitive job market, obtaining a postgraduate diploma is increasingly becoming necessary for individuals aspiring to enhance their career prospects and achieve professional success. The Post Graduate Diploma in Management (PGDM) stands out as an exceptional option among the various postgraduate courses available. This article explores why pursuing a PGDM course is beneficial and why it is a preferred choice for many students.
Holistic Skill Development:
A PGDM course offers a comprehensive curriculum designed to equip students with diverse skills. Unlike traditional academic programs, PGDM courses focus on practical learning, fostering highly valued skills in the corporate world. Students gain expertise in critical areas such as leadership, decision-making, communication, teamwork, problem-solving, and adaptability. These skills are essential for professionals seeking managerial or leadership positions and help them succeed in a dynamic business environment.
Industry-Relevant Curriculum:
PGDM courses are renowned for their industry-centric curriculum. The programs are regularly updated to align with the latest trends and developments in the business world. As a result, students are exposed to real-world scenarios and gain a deeper understanding of the current business landscape. The curriculum incorporates case studies, simulations, internships, and projects, enabling students to apply theoretical concepts to practical situations. This exposure enhances their employability and prepares them for the challenges of the corporate world.
Specialisation and Flexibility:
PGDM courses offer a wide array of specialisations, allowing students to choose an area of study that aligns with their interests and career goals. Whether it is marketing, finance, human resources, operations, or entrepreneurship, students can tailor their education to their desired field. This specialisation provides a competitive edge and makes individuals more marketable in their chosen domain.
Networking Opportunities:
One significant advantage of pursuing a PGDM course is the opportunity to build a vast professional network. Students interact with peers, faculty members, guest lecturers, and industry experts throughout the program. These connections can lead to valuable collaborations, mentorships, internships, and job opportunities. Building a strong network is vital in today's interconnected world, and a PGDM course provides the ideal platform for students to establish meaningful connections in their industry.
Placement Assistance and Career Advancement:
PGDM courses often have dedicated placement cells facilitating student and potential employers' interactions. These cells organise recruitment drives, campus interviews, and job fairs, exposing students to numerous job opportunities. The rigorous training and exposure gained during the program enhance students' chances of securing lucrative job offers. Additionally, the PGDM qualification is highly regarded by employers and can accelerate career advancement, providing access to higher-level positions and better remuneration packages.
Entrepreneurial Skills Development:
Apart from preparing students for corporate careers, PGDM courses foster entrepreneurial skills. The curriculum includes subjects like entrepreneurship, innovation, and business strategy, providing insights into starting and managing a business. These skills are invaluable for individuals aspiring to launch their ventures or contribute to the growth of existing organisations.
Personal and Professional Growth:
PGDM courses are not just about acquiring knowledge; they also facilitate personal and professional growth. The rigorous curriculum, experiential learning, and challenging assignments push students out of their comfort zones, fostering resilience, self-confidence, and a growth mindset. Students learn to adapt to diverse situations, manage time effectively, and develop strong work ethics. These qualities are essential for long-term success in any profession.
Specialisations in PGDM (Post Graduate Diploma in Management) programs vary among different institutions, but here are some common specializations that you may find:
Financial Markets: This specialisation focuses on understanding and analysing financial markets, investment strategies, portfolio management, risk assessment, and financial decision-making. It prepares students for careers in banking, investment firms, financial institutions, and corporate finance roles.
FinTech: FinTech (Financial Technology) specialisation combines finance and technology to address the evolving financial services landscape. It covers topics such as digital payments, blockchain, artificial intelligence, data analytics, and financial innovation. Graduates with this specialisation can pursue careers in FinTech startups, banking, consulting, and technology-driven financial services.
Business Analytics: This specialisation equips students with skills in data analysis, statistical modelling, data visualisation, and predictive analytics. It focuses on leveraging data to drive business decision-making, identify trends, and gain insights for strategic planning. Business analytics professionals are in high demand across various industries.
Operations & Supply Chain Management: This specialisation focuses on managing operations, logistics, and supply chains in organisations. It covers topics such as supply chain optimisation, inventory management, process improvement, and lean methodologies. Graduates can pursue careers in operations management, supply chain consulting, logistics, and manufacturing industries.
Retail Management & Marketing: This specialisation focuses on the retail industry and covers topics such as retail operations, merchandising, consumer behaviour, branding, and retail marketing strategies. It prepares students for careers in retail management, brand management, e-commerce, and marketing roles within the retail sector.
Digital Marketing & Transformation: This specialisation focuses on digital marketing strategies, social media marketing, search engine optimisation, content marketing, and digital campaign management. It prepares students to navigate the digital landscape and drive marketing initiatives in the digital era. Graduates can pursue careers in digital marketing agencies, e-commerce companies, and marketing departments across various industries.
Finance: This specialisation delves into advanced financial concepts, including financial analysis, investment management, corporate finance, and financial risk management. It prepares students for finance and financial services careers, including roles in investment banking, corporate finance, financial planning, and analysis.
Human Resource Management: This specialisation focuses on developing skills in managing human resources within organisations. It covers topics such as talent acquisition, performance management, employee relations, organisational behaviour, and strategic HR planning. Graduates can pursue careers in HR management, talent development, employee relations, and organisational consulting.
Marketing: This specialisation focuses on marketing strategies, consumer behaviour, brand management, marketing research, and digital marketing. It equips students with the knowledge and skills to develop and implement effective marketing campaigns. Graduates can pursue careers in marketing management, product management, market research, advertising, and brand management.
International Business: This specialisation explores the complexities of global business environments, including international trade, cross-cultural management, global marketing, and international finance. It prepares students for careers in international business management, global operations, international marketing, and international trade and finance.
It's important to note that the availability of these specialisations may vary among institutions, and some programs may offer additional or different specialisations. Prospective students should research the specific PGDM programs they are interested in to understand the available specialisations and curriculum.
The decision to pursue a PGDM course can be a transformative step towards achieving one's career aspirations. The advantages of pursuing a PGDM course are numerous, ranging from holistic skill development and industry relevance to networking opportunities and career advancement. The specialised knowledge gained through these programs and the practical experience and exposure to real-world scenarios provide students with a competitive edge in the job market.
Furthermore, the flexibility to choose a specialisation allows students to delve deeper into their preferred area of study, gaining in-depth knowledge and expertise. This specialisation enhances their employability and positions them as valuable assets in their chosen fields.
Dignified with Rankings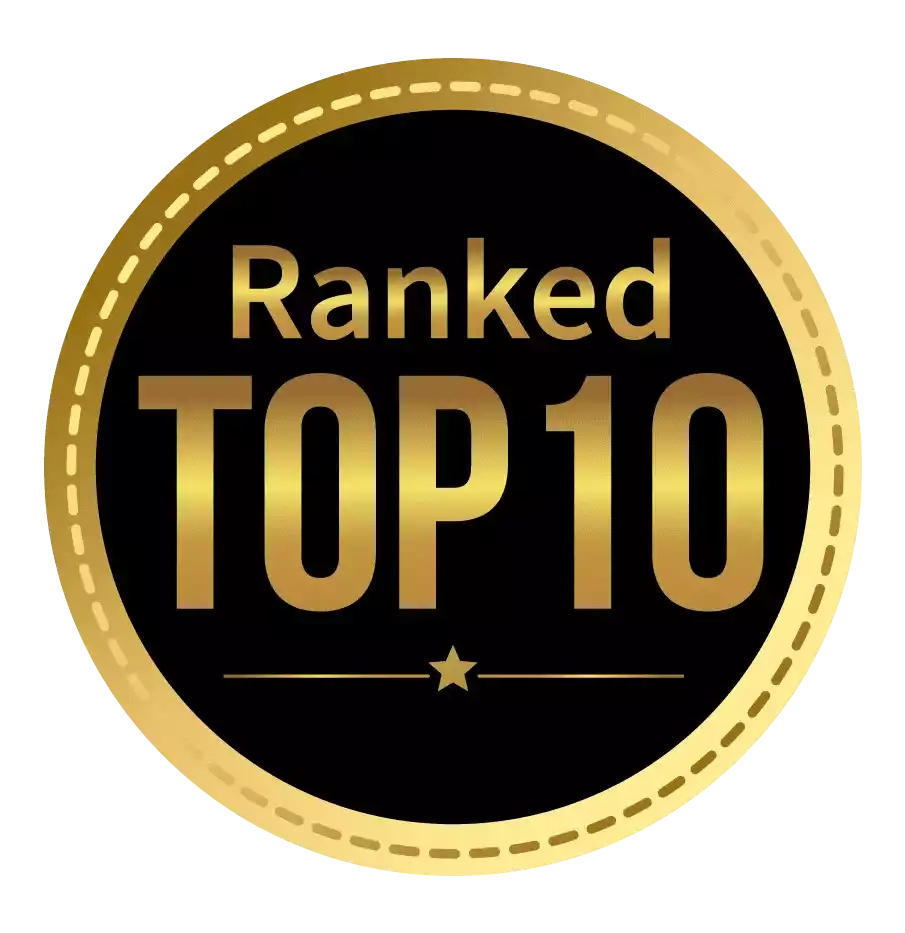 Amongst India's most promising Hotel Management Institute by Higher Education Review 2021
---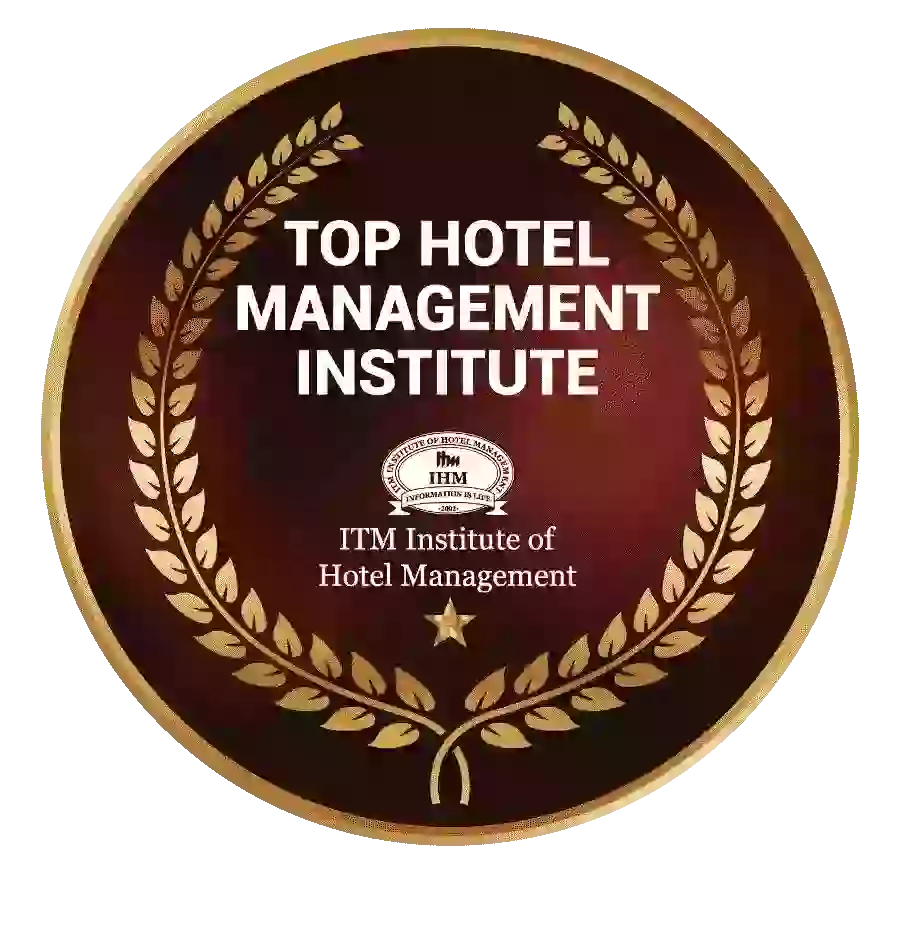 Ranked Top Hotel Management Institute awarded by Times Education Icon 2022
---
Quality Education, Outstanding Administration & Leading Infrastructure by Educational Excellence Awards & Conference 2021
---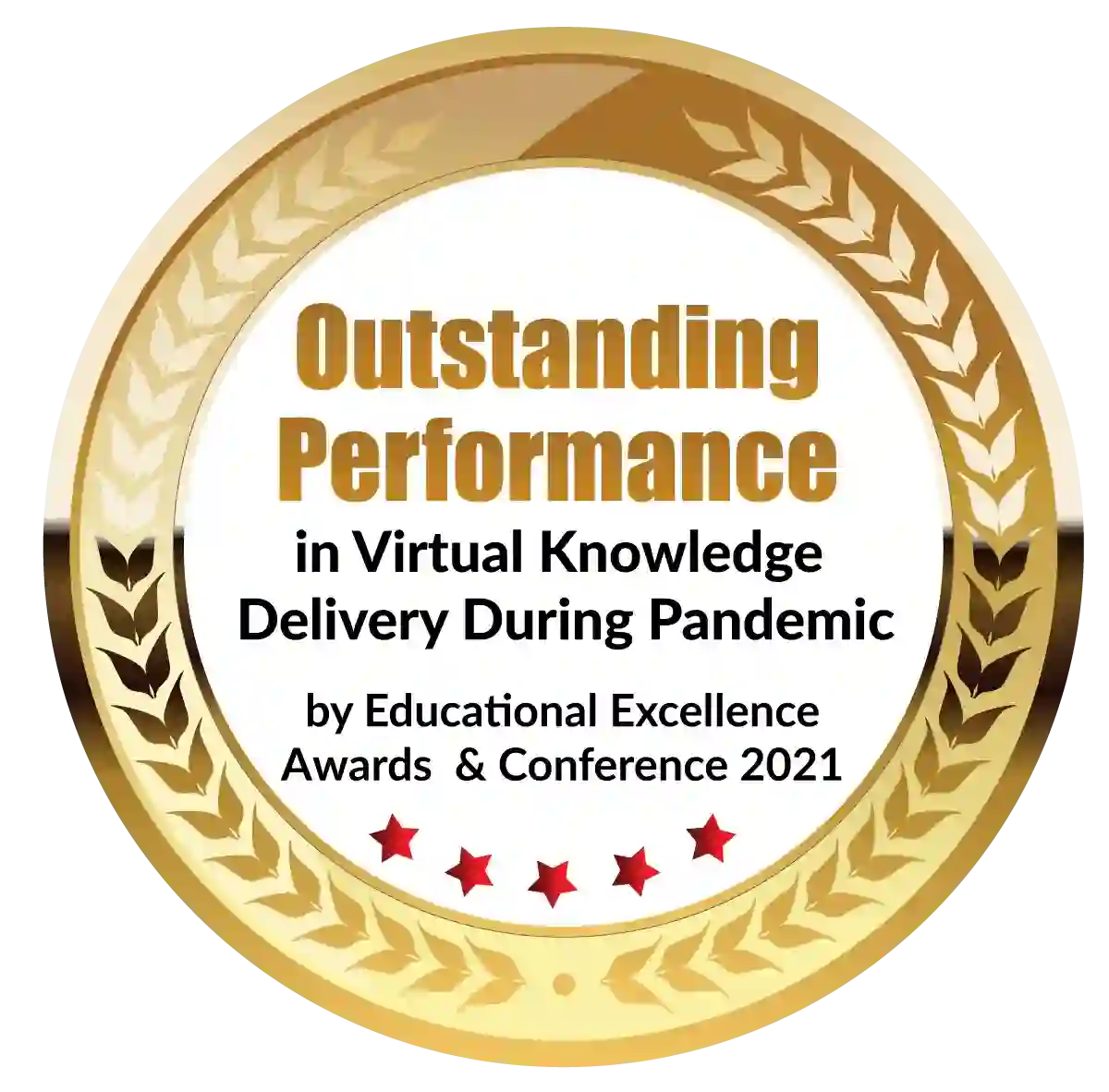 Outstanding Performance in Virtual Knowledge Delivery During Pandemic by Educational Excellence Awards & Conference 2021