Students Trained & Placed
Kitchen Training Facility
International & National Internships only at 5-star Properties
One to One Corporate Mentorship
An Entrepreneurial Culture at the Campus
Dignified with Rankings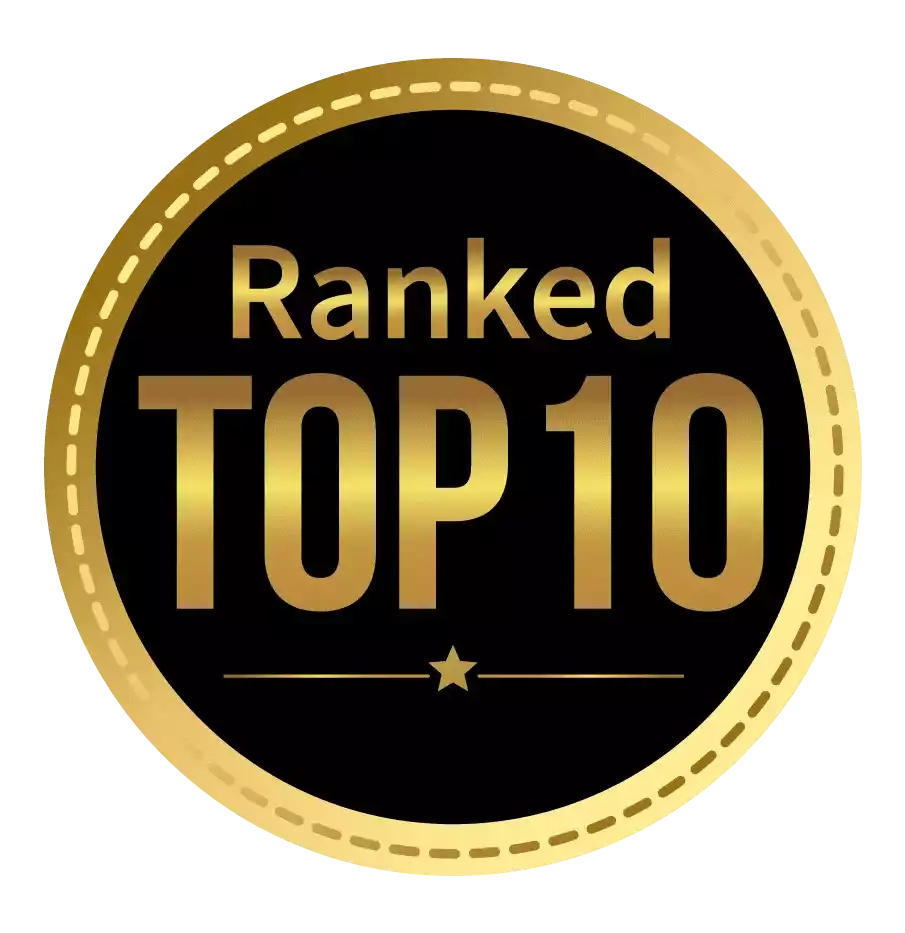 Amongst India's most promising Hotel Management Institute by Higher Education Review 2022
---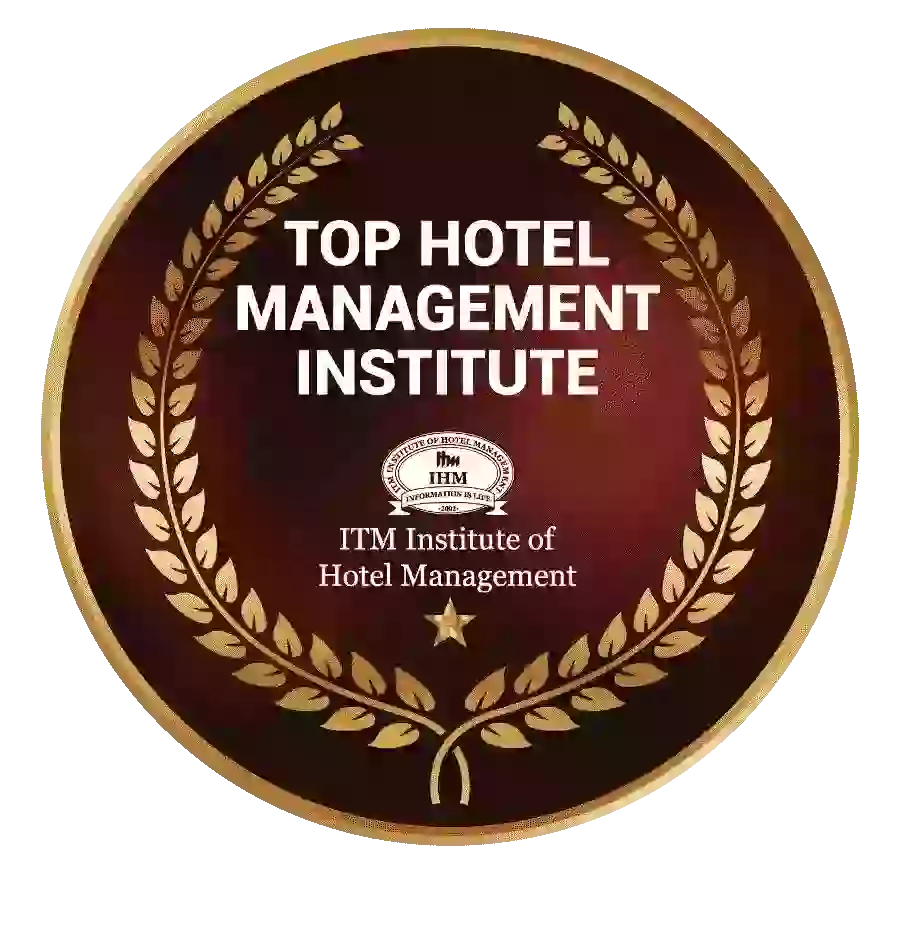 Ranked Top Hotel Management Institute awarded by Times Education Icon 2022
---
Quality Education, Outstanding Administration & Leading Infrastructure by Educational Excellence Awards & Conference 2021
---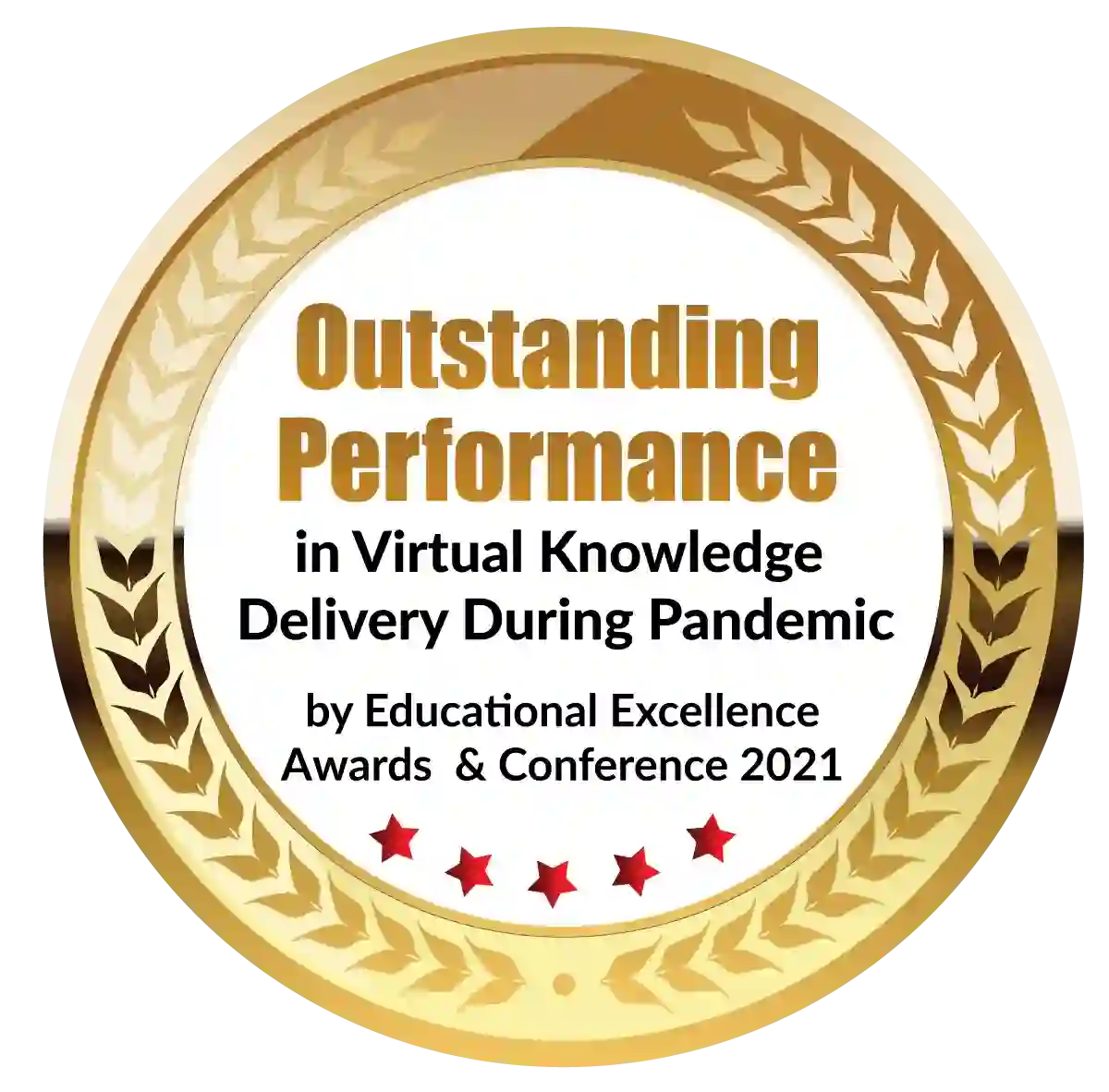 Outstanding Performance in Virtual Knowledge Delivery During Pandemic by Educational Excellence Awards & Conference 2021
The equivalent of a postgraduate degree in management is a Post Graduate Diploma in Management. The AICTE (All India Council for Technical Education) has approved these courses, which are taught in some of India's most prestigious non-autonomous PGDM colleges in India.
Best PGDM colleges in India offer a great alternative to postgraduate degrees, particularly if they are completed at a reputable institution. A PGDM course in India is equivalent to an MBA if it is approved by the AIU (Association of Indian Universities). These courses are designed by some of the industry's most brilliant minds and prepare students to be all-around experts. These programs usually last two years.
A PGDM program is a very popular option for higher education. The great thing about this is that it produces industry-ready management professionals right out of the gate. Top PG programs in India are typically two-year full-time academic programs with an internship requirement. At the end of the academic program, PG Institutes place their graduates on campus. PG diploma holders from the top PGDM colleges in India are offered very lucrative campus placements.
In this post, we'll go over the top seven reasons why you should enroll in a PG program.
Increased PGDM salary in India
The best thing about a PG degree is that it can earn you a lot of money, especially if you get it from a reputable business school. Some PG graduates can earn annual packages of more than Rs 20 lakh ($27,500) even at the entry-level. People in other professions do not have access to which candidates of PGDM have a salary in India like this. One of the main reasons for fresh graduates from engineering and IT backgrounds to pursue a career in management by earning a PG degree is the higher pay.
Working in a Corporation
A Post Graduate Diploma in Management is one of the few degrees that guarantee direct employment as a management professional in the corporate world. A new PG graduate typically begins with an entry-level managerial or supervisory position and works their way up the corporate ladder. He or she can quickly rise to the position of CEO, overseeing the entire company and reporting to the MD or board of directors. In today's business world, companies with young CEOs are very common. People who run family businesses enroll in PG programs to gain the education, skills, and exposure they need to take their businesses to the next level.
Possibility of Employment
Few professional courses organize campus placements with the same zeal and success as business management programs, including the PG. PG graduates from the best PGDM colleges in India receive multiple offers from top business schools. As a result, they have the option of selecting the best offer and rejecting all others. Companies can assess individual students' talents and offer them packages based on their qualifications through campus placement.
Increases the number of job opportunities
Studying PG can help you gain a competitive edge in the job market. A fresh graduate with a Bachelor's degree will find it difficult to find a managerial position. However, pursuing a PG allows the same graduate to start their corporate career on a high note. Many graduates with other professional degrees, such as engineering and information technology, choose to complete the PG to improve their career prospects.
Professional Development
A PG degree prepares you for a management career that is full of opportunities for learning and professional development. You will have the opportunity to work with industry leaders and top management professionals. Most of the time, there are enough challenges to keep you intellectually and professionally motivated. You may be required to complete work by a certain deadline or under certain conditions. At other times, it could be a new or ongoing project that puts your management skills to the test. Overall, it is a demanding work environment in which you must make quick decisions. A PG degree can help you advance in your career and allow you to rise vertically to the top of a company.
International Trade
One of the many specializations available with a PG degree. International business, for example, is one of them. It can provide you with all of the information, knowledge, and skills you need to run a successful export-import business. In normal circumstances, working at an export-import house can take years to learn the ins and outs of international trade. When you pursue a PG with a specialization in international trade, on the other hand, you will be industry-ready in just two years. International trade is huge, and it provides opportunities all over the world. As a result, your PG degree can help you start a global career.
Assists You in Networking
People in management positions are extremely resourceful. This is required for them to succeed in their job. When you start your PG program, you'll quickly realize how important it is to develop contacts and networks of fellow professionals from various verticals, domains, and industries. You tend to form similar networks in other areas as well because they all ultimately benefit your professional life. All of these encounters and interactions enrich your life and strengthen your professional position.
Specializations
In India, there are a variety of specializations available for PG programs.
In India, you can choose from a variety of specializations in PG programs. Because the first year of your PG is spent studying management principles and laying a solid foundation, you must choose your specialization in the final year.
The following are the PG specializations available to you:
Marketing
One of the most popular PGDM specialties is marketing, which deals with the promotion, advertising, and sales of a company's goods or services. This is a specialty for candidates who are outgoing and ambitious.
Finance 
Accounting and finance are linked to the PGDM in Finance. PGDM candidates with a knack for numbers should consider pursuing a finance concentration, as they will be able to work in a variety of high-paying businesses.
Human Resources 
The management of resources within an organizational framework is the focus of the human resources (HR) specialty. Human resources (HR) is a critical and fundamental aspect of most businesses, as well as a rapidly growing discipline.
Operations Management 
The Operations PGDM specialization is concerned with the operations of a company. Planning, strategizing, and executing are some of the key responsibilities in operations, but the majority of the time you learn how to run a business.
Research and Business Analytics 
The focus of research and business analytics is the quantitative study of businesses. Business, science, research, statistics, and technology are all combined in this program.
Enterprise Management 
Enterprise management is concerned with a company's day-to-day operations through the use of ERP, which is specialized business management software with a broad scope of application.
International Finance 
On a macro scale, consider economics and finance. International finance is distinct from regular finance, and when combined with a US-CPA, students are qualified to work in finance in other countries.
Information and Technology 
IT is without a doubt the world's fastest-growing industry, not just in India. People are needed to keep the sector growing at its current pace. If you want to make a good living and have a fulfilling career, this is a great industry to work in.
Concluding Thoughts
PGDM courses in India can be taken for a variety of reasons, which is why it is so popular. The advantages of a PGDM program are numerous, ranging from campus placement to professional growth and the development of a social and professional network. Choosing the right business school for your PGDM, on the other hand, is critical. You should conduct thorough research and obtain your PGDM from a reputable business school.
Dignified with Rankings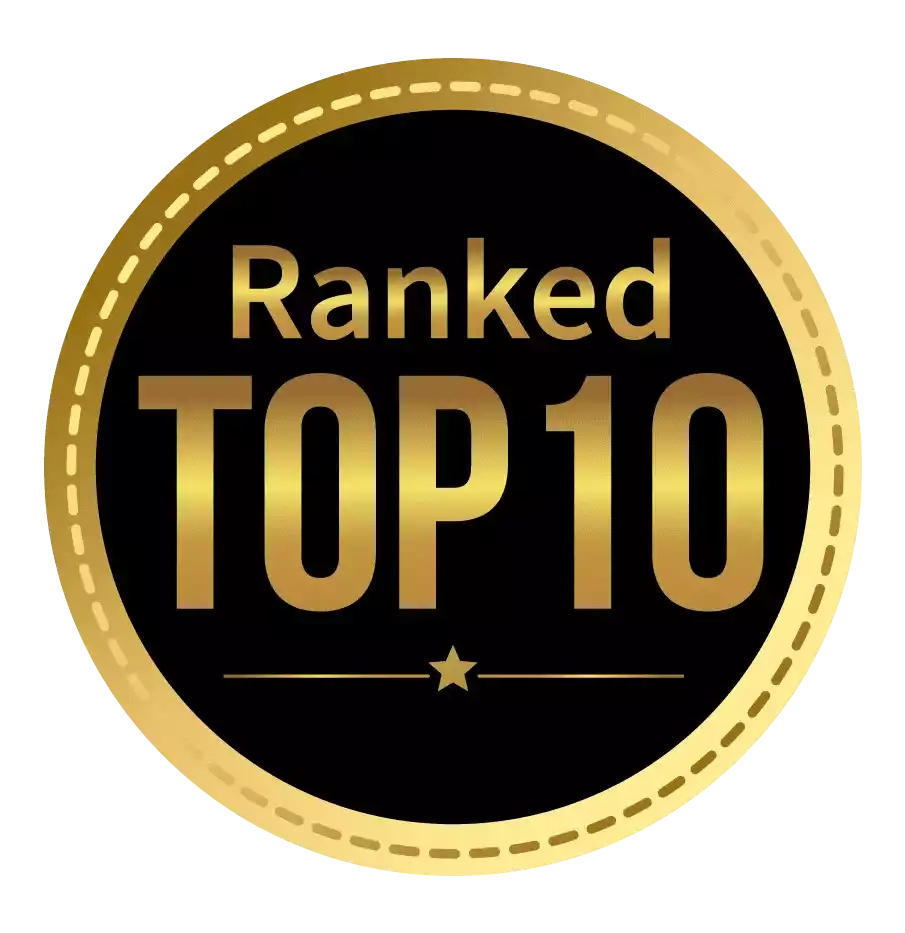 Amongst India's most promising Hotel Management Institute by Higher Education Review 2021
---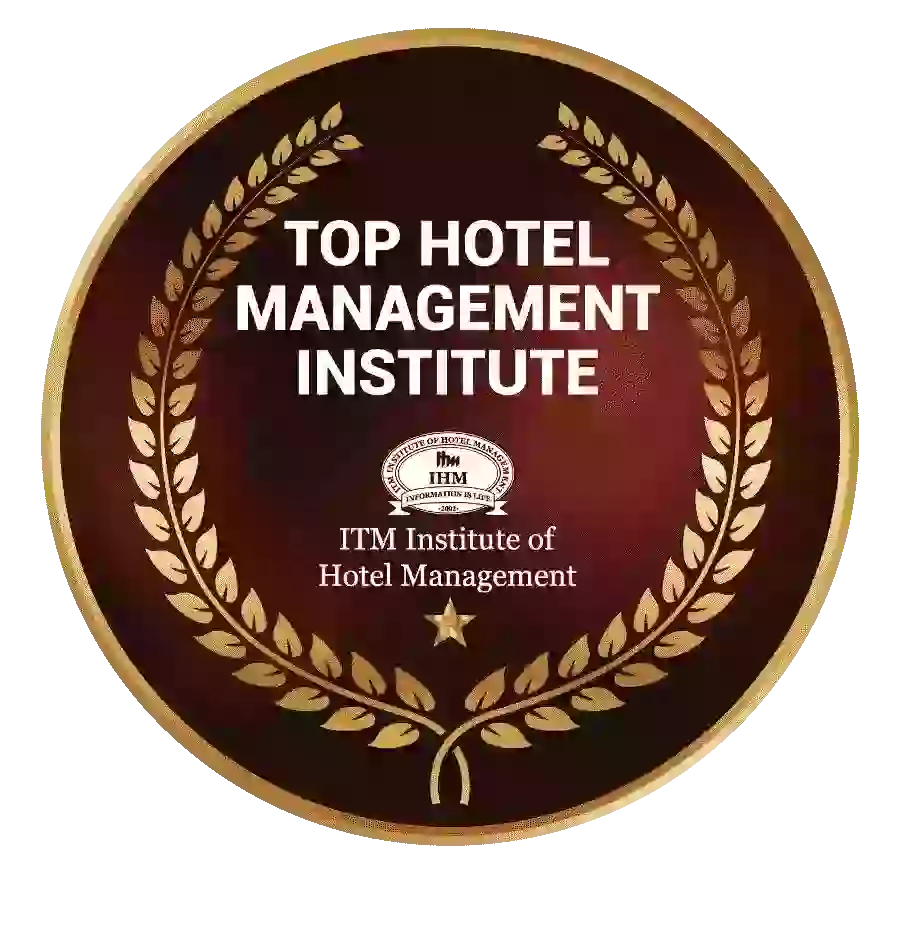 Ranked Top Hotel Management Institute awarded by Times Education Icon 2022
---
Quality Education, Outstanding Administration & Leading Infrastructure by Educational Excellence Awards & Conference 2021
---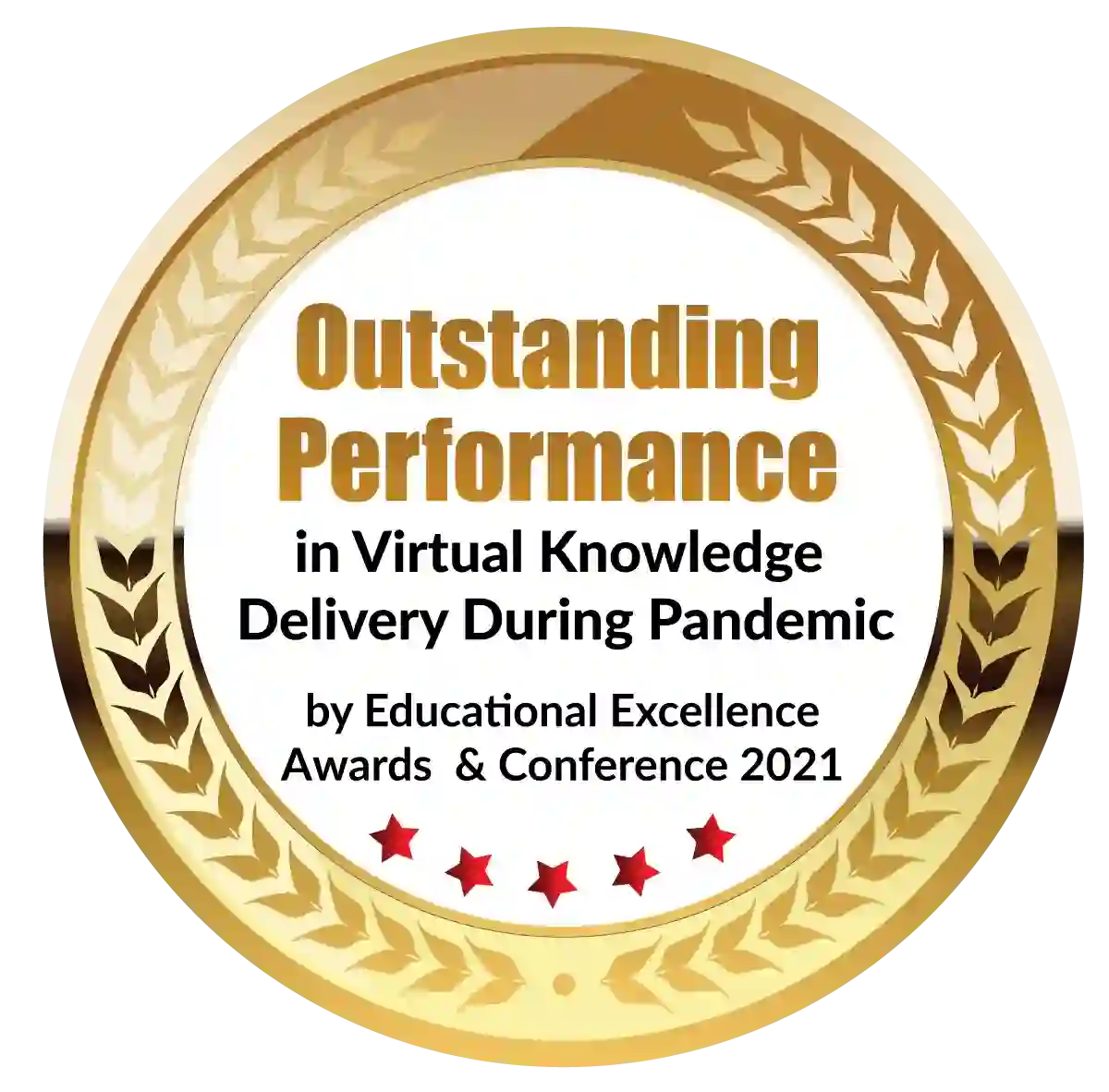 Outstanding Performance in Virtual Knowledge Delivery During Pandemic by Educational Excellence Awards & Conference 2021