Students Trained & Placed
Kitchen Training Facility
International & National Internships only at 5-star Properties
One to One Corporate Mentorship
An Entrepreneurial Culture at the Campus
Dignified with Rankings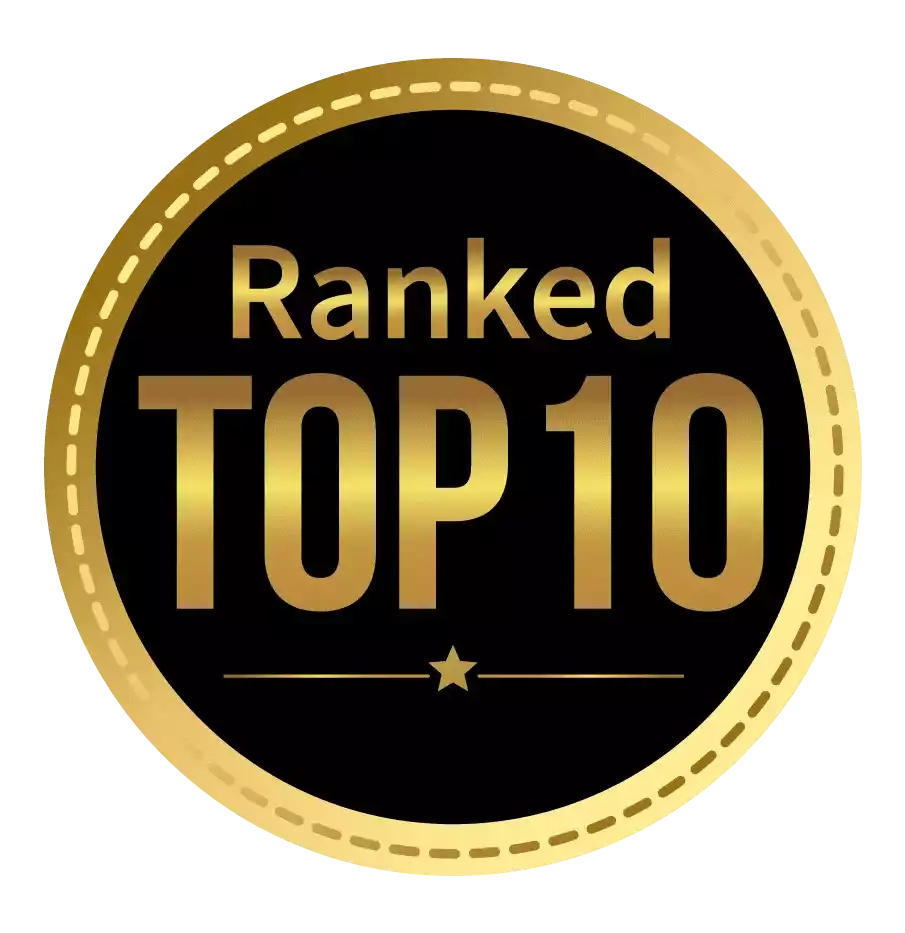 Amongst India's most promising Hotel Management Institute by Higher Education Review 2022
---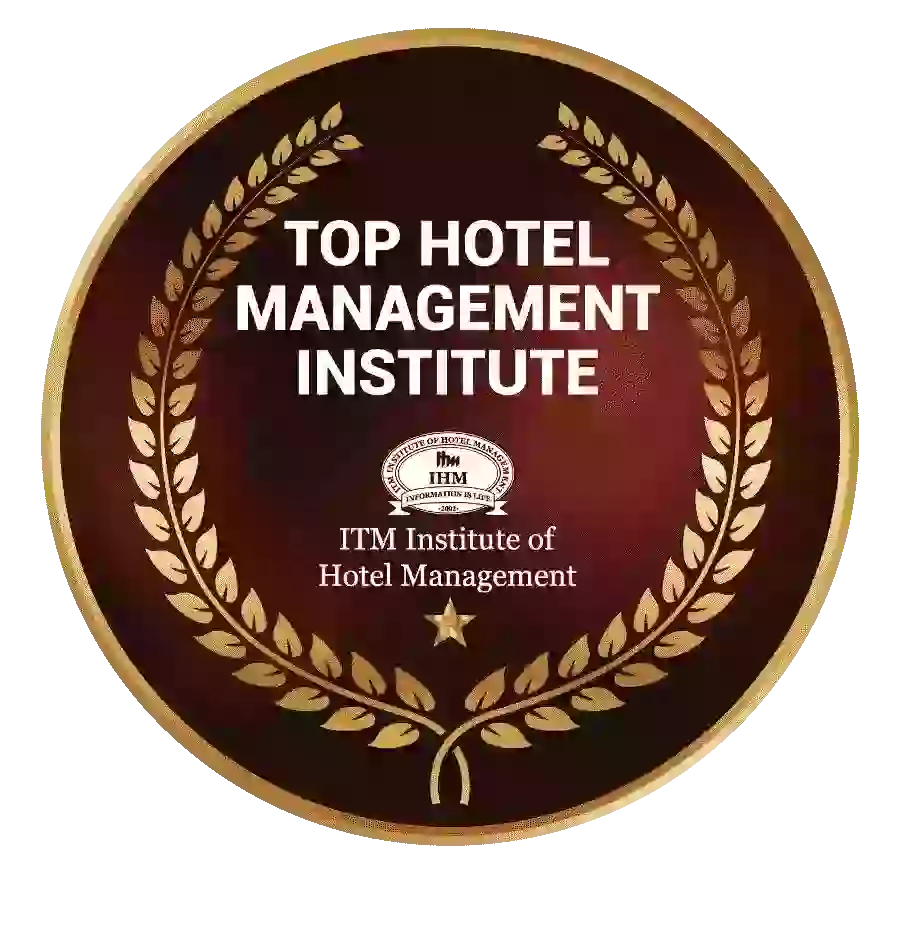 Ranked Top Hotel Management Institute awarded by Times Education Icon 2022
---
Quality Education, Outstanding Administration & Leading Infrastructure by Educational Excellence Awards & Conference 2021
---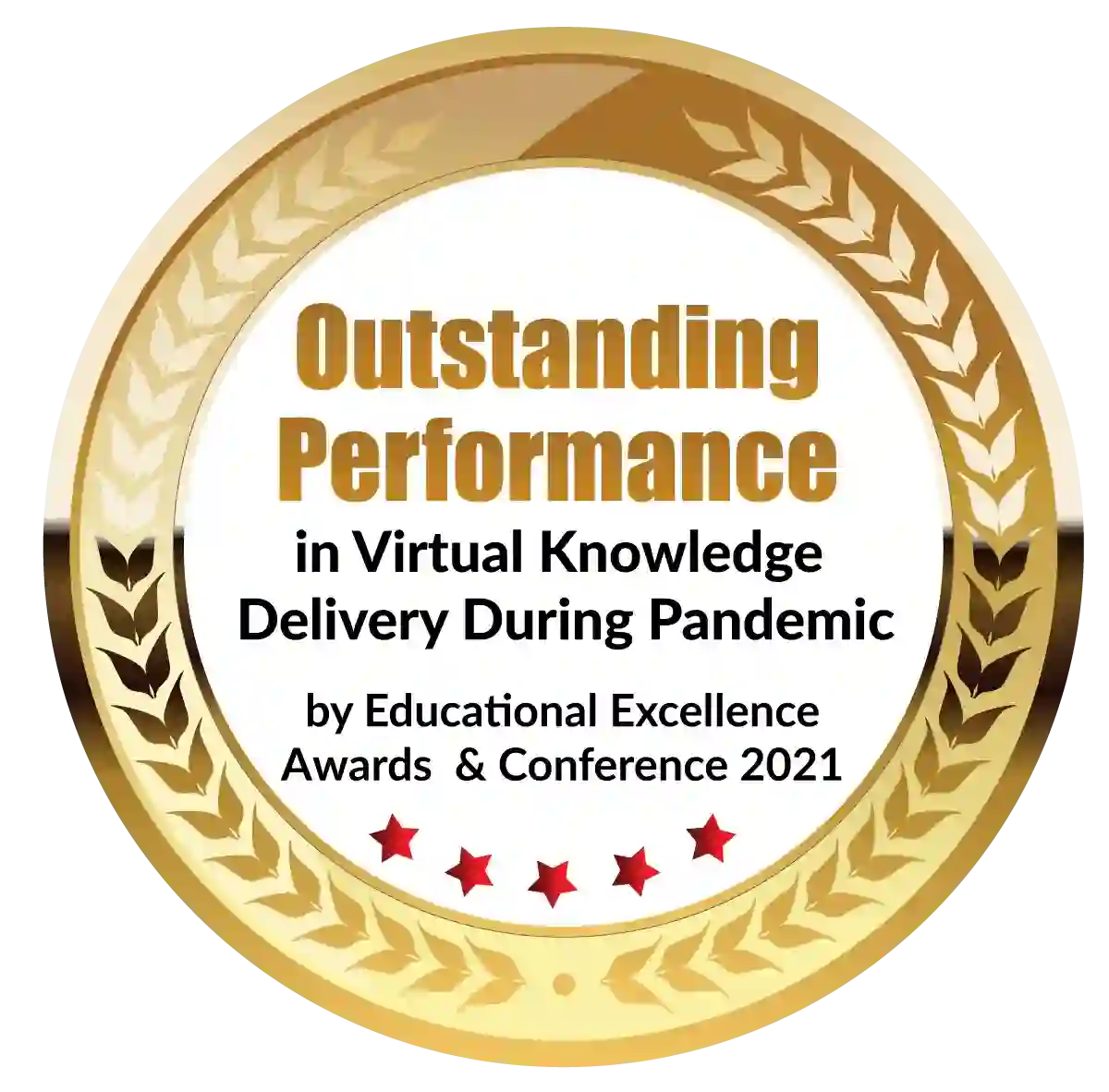 Outstanding Performance in Virtual Knowledge Delivery During Pandemic by Educational Excellence Awards & Conference 2021
What is a PGDM in Human Resource Management?
If you enjoy scouting talent and have people management skills, the PGDM in HRM may be the degree for you after graduation. Many students choose HR courses because it is one of the most popular among students who enjoy working with others and being a valuable member of the team.
The goal of a PGDM in HRM is to manage an organization's human resources. The HR department's responsibilities include everything from finding the proper people to learning the country's human resources laws and regulations, as well as keeping the organization up to code.
They must also maintain employee satisfaction and serve to cooperate between employees and top management. They are the gears that keep the organization functioning efficiently.
The accompanying blog will provide you with all of the information you require regarding the PGDM HRM. From eligibility in a PGDM HRM, you'll learn everything you need to know to decide if this is the perfect degree for you. The following material will also assist you in comprehending the field of human resources management, as well as the numerous career prospects available.
It is also their obligation to manage employee training, salaries, and vacations. That is why, in today's world, HR is required in practically every industry. Pursuing a career in Human Resource Management further gives tremendous opportunities for advancement in terms of job title and compensation. 
If an aspirant's ambition is to pursue a career in human resource management, they should apply to an institute of their choice in India. Most institutes in India offer HR courses that are equivalent to a Distance MBA, as well as a number of skill building courses through learning, making it an ideal educational hub for hopefuls or students.
Subjects taught in PGDM HRM Year 2
Investigating a Business Issue: You will look at a current business issue from the perspective of HR, find the issue within the body of current knowledge, collect and analyze data, draw logical conclusions, and offer practical recommendations to improve and enhance current practice.
Employment Law and Relations: You will broaden and deepen your knowledge and comprehension of employment relations from a variety of angles. The need of aligning HR policies with company strategy, transformation processes, and employee voice and involvement procedures is emphasized, as well as the holistic value of employment relations within an organization. Employee relations are critical to an organization's success in achieving its business objectives and garnering employee commitment to those goals. 
Increasing laws in this area have put pressure on managers to devise effective management practices to ensure employee commitment to the company's success. You'll examine fundamental parts of employment law that are relevant to the country in which you work, as well as their practical consequences for HR and management practice.
It would be advantageous for applicants to have at least a year of experience working in HR or general management.
If you have a lot of HR experience but no degrees, you might be invited to an interview with the Program Leader to see if you're a good fit for the HR course.
This HR course is for you if you want to work in human resources and become a member of the organization and handle the performance of the employees in that organization. The Human Resource Management Postgraduate Diploma was created to help HR professionals advance their careers and move into senior positions. Employers generally search for employees with professional qualifications and membership, so taking this course will offer you an advantage. 
As a student of HRM, you will become a member of this professional organization, and upon completion of the program, you will get amazing placement opportunities that can make you rank high in the corporate space. 
Highlights of the PGDM in Human Resource Management Program
The following is some of the most important information about the PGDM in HRM. It will provide you with a quick overview of the course. More extensive information can be found below the highlights. But first, let's review the highlights.
Level of Study - This is a postgraduate degree program.
Duration - Durations can vary from one institute to the next. The Human Resource Management courses after graduation take 1-2 years to complete.
Exam Format - The PGDM in HRM is offered in a semester format.
Eligibility - You must have earned a bachelor's degree in a recognized field.
You may be required to pass a competitive entrance exam as part of the admissions process. Some colleges also award scholarships based on merit.
IT, Manufacturing, Banking & Insurance, E-commerce, and Investment Banking are the top recruiting areas.
HR Manager, HR Director, Training & Development Manager, Employee Relations Manager, and HR Recruiter are the top job profiles.
Eligibility for the PGDM HRM Program
Find out everything you need to know about your eligibility for the PGDM in HRM program right here. You must ensure that you meet all of the given criteria in order to have a decent chance of being accepted into your desired management institute when you apply.
You must hold a bachelor's degree in an appropriate subject or discipline from a government-recognized university or institute.
You must have a final grade point average of greater than 50%. Some institutes, however, may not require you to have a specific proportion.
You may be required to pass competitive entrance tests by some institutes. You will be considered for admission only when you have passed the exam with a percentage.
Some institutions provide merit-based admission, so all you have to do to ensure your spot is fill out the application, submit the appropriate documents, and pay the costs.
You are unable to select any PGDM program without appropriate reason. If you're still undecided about why you should pursue a PGDM in HRM, consider the following factors that make it one of the greatest courses for a rewarding professional career.
The following are the top advantages of Human resource management courses after graduation:
Career & Scope -
There are numerous areas in human resources where you can pursue a career. Whatever talent you have, whether it's for recruiting or being a strong communicator, can be put to good use in the field in the shape of a rewarding career.
High Income - 
Although HR professionals do not begin with a high salary, after accumulating expertise, they are able to earn an exceptional salary. HR roles can come with a lot of perks. Furthermore, because HR is a part of large corporations, you will be able to obtain work at a large corporation.
Challenging –
Human resources professionals must deal with people, and human behavior is unpredictable. As a result, the job is both demanding and enjoyable. As a result, you will never be bored in your profession as a PGDM in HRM graduate.
Importance – 
A company's human resources department is one of the most crucial departments. They ensure that employees have adequate working conditions and are treated fairly, as well as hiring the right people for the job.
Every Industry — 
Companies of a particular size are also required by law to have fully functional HR departments. As a result, as an HR professional, you have the option of working in any field. Regardless of the organization, the HR department's essential functions stay the same.
Syllabus & Subjects for the PGDM HRM Course
The PGDM in the HRM syllabus and subjects are listed below. It will prepare you for what to expect if you decide to pursue this course after graduation. The semesters have been used to split the subjects.
Sem I
Management Concepts & Organizational Behaviour
Operations Research and Management
Managerial Economics
Business Environment and Law
Strategic Management
Sem II
Human Resources Management
Employee Legislation
Performance Management
Organizational Development and Change
Human Resource Development
Post graduate diploma in Human resource management is a field of work that allows students to control and govern the human resource field for an organization. Their duties include keeping a check on employee performance and the leaves of the current employees. One of the most important duties of a Human resource management professional is to interview and to select the right candidate he or she finds suitable for the organization's goals and future vision. 
Courses like a Post graduate diploma in Human resource management from a reputed institute will not only teach the subject practically but will also aid you in your placement part. The human resource field of work is such a vast field of work that you will never have to go out looking for job opportunities as all the organizations are on the lookout to hire students who are qualified professionals with degrees and practical knowledge in the human resource field of work and can serve their organization.
Dignified with Rankings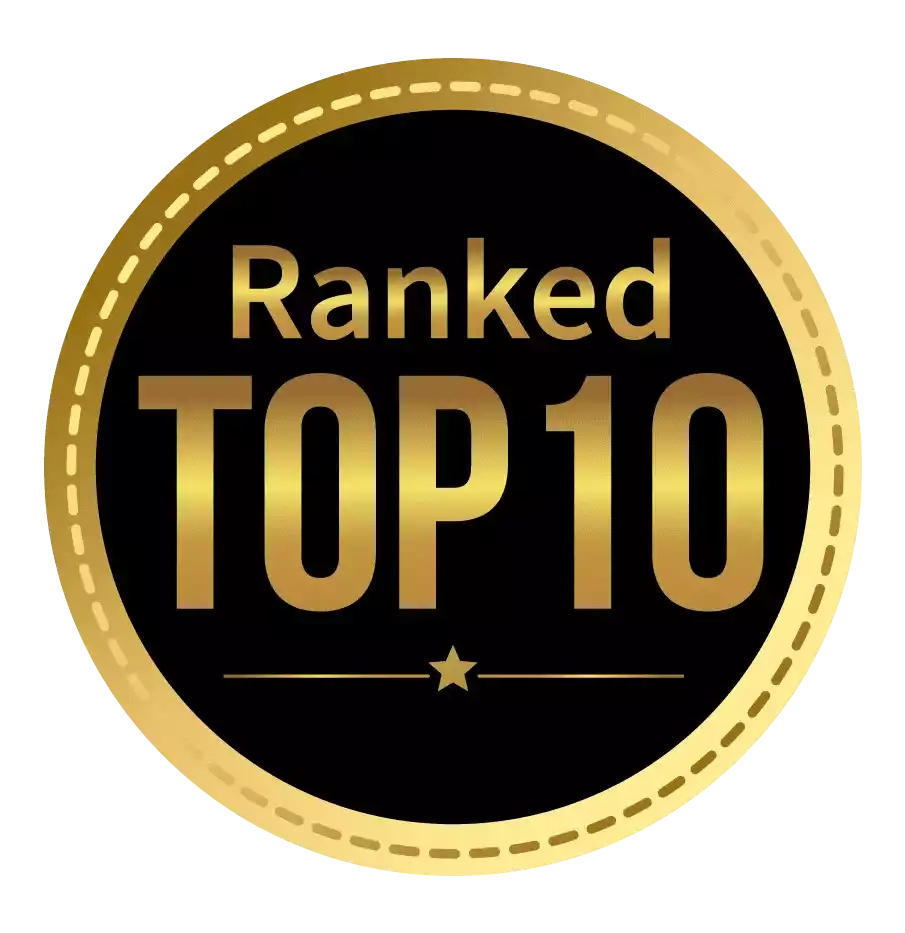 Amongst India's most promising Hotel Management Institute by Higher Education Review 2021
---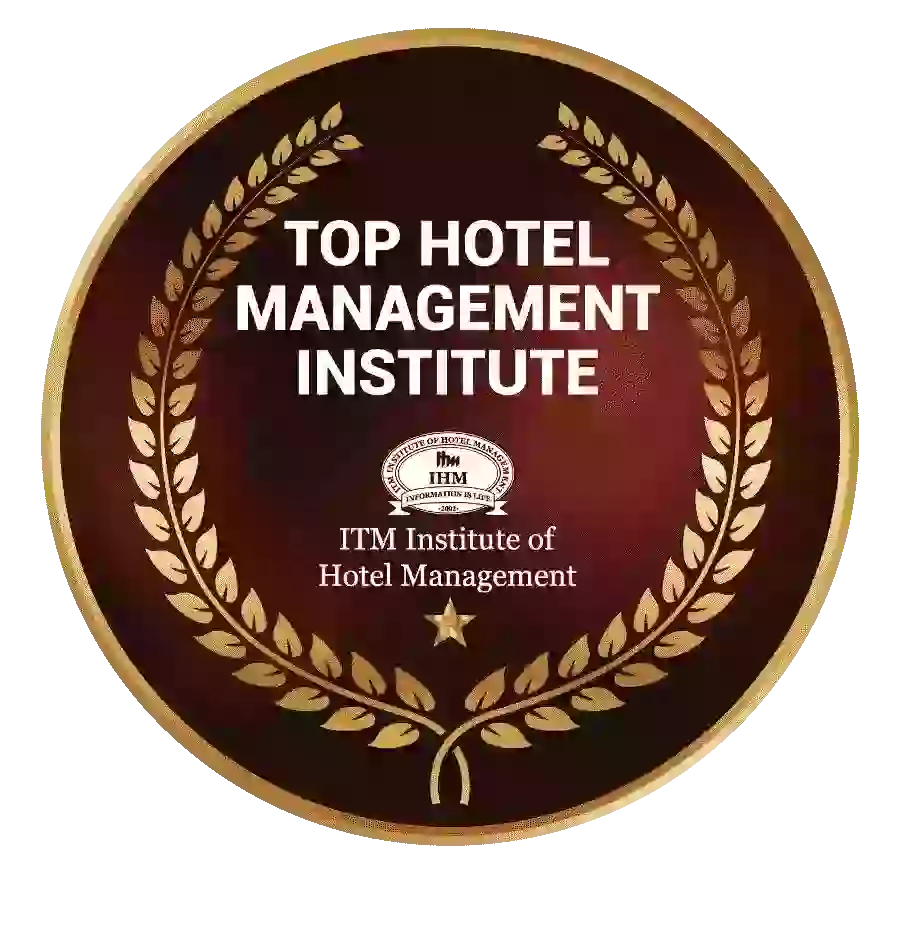 Ranked Top Hotel Management Institute awarded by Times Education Icon 2022
---
Quality Education, Outstanding Administration & Leading Infrastructure by Educational Excellence Awards & Conference 2021
---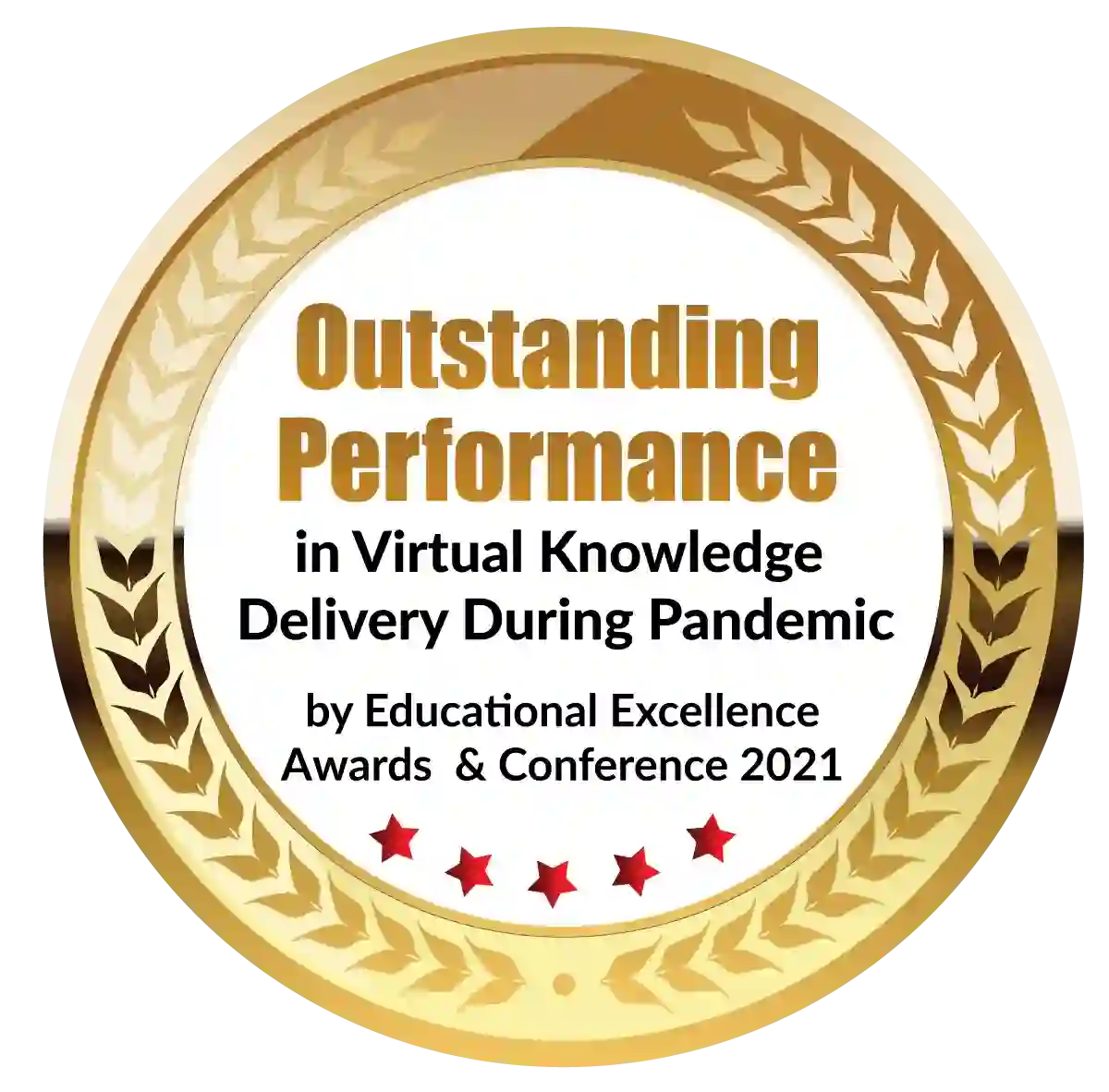 Outstanding Performance in Virtual Knowledge Delivery During Pandemic by Educational Excellence Awards & Conference 2021