Students Trained & Placed
Kitchen Training Facility
International & National Internships only at 5-star Properties
One to One Corporate Mentorship
An Entrepreneurial Culture at the Campus
Dignified with Rankings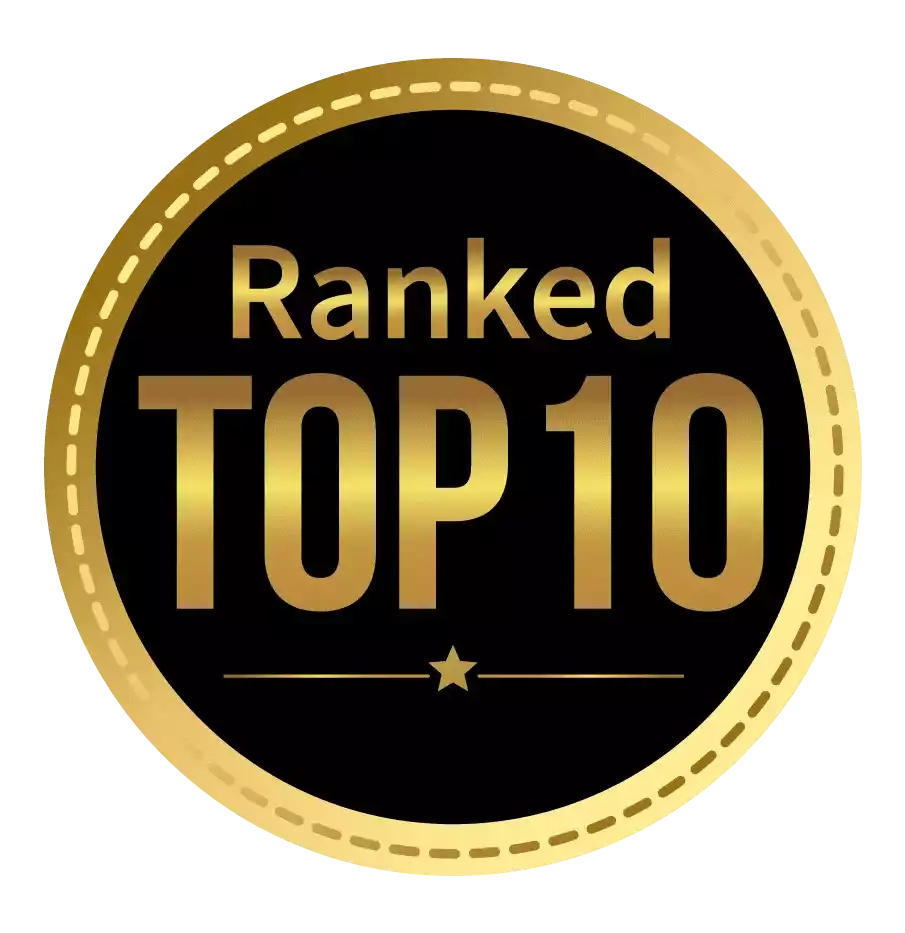 Amongst India's most promising Hotel Management Institute by Higher Education Review 2022
---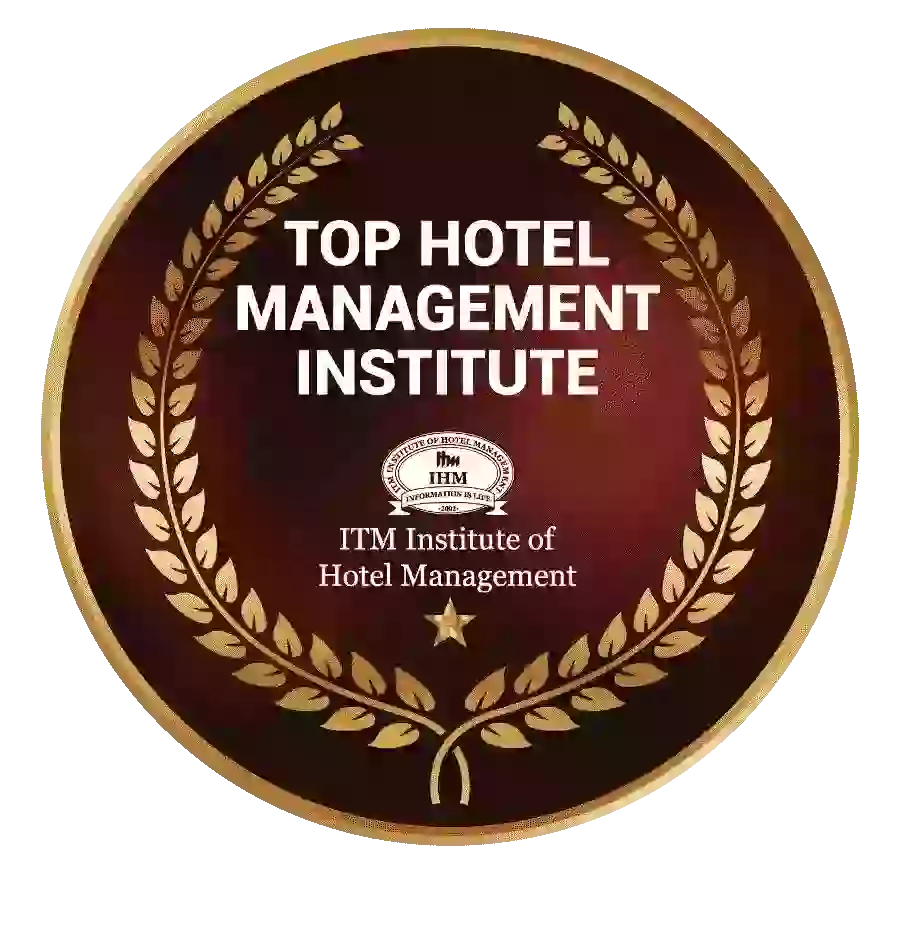 Ranked Top Hotel Management Institute awarded by Times Education Icon 2022
---
Quality Education, Outstanding Administration & Leading Infrastructure by Educational Excellence Awards & Conference 2021
---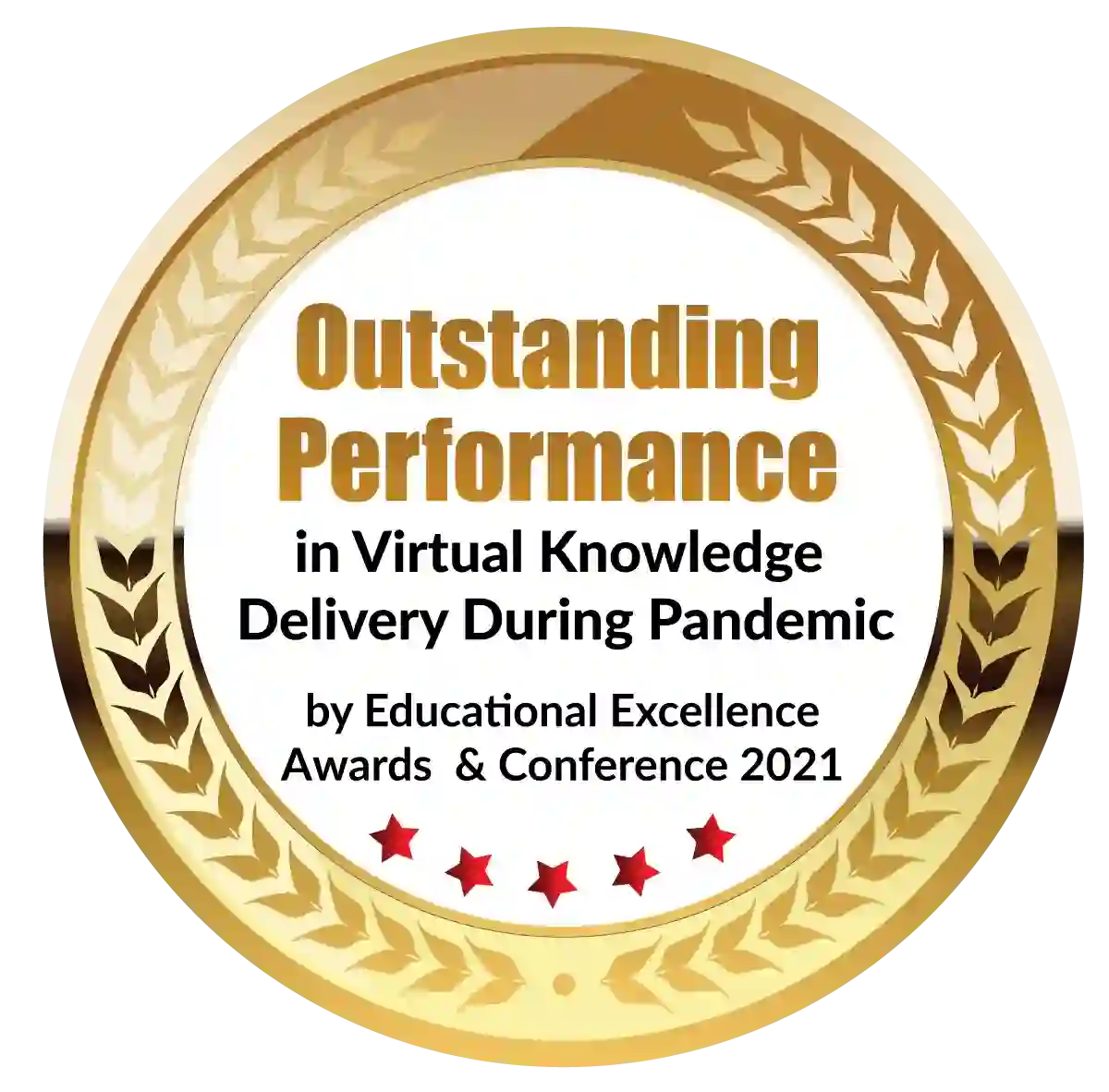 Outstanding Performance in Virtual Knowledge Delivery During Pandemic by Educational Excellence Awards & Conference 2021
PGDM is a diploma program that can be completed in two years and is offered by various B-Schools as recognized by the AICTE.
Along with theoretical knowledge, PGDM Mumbai focuses on imbibing practical knowledge in the students. 
To qualify for the PGDM in Mumbai, applicants must have completed graduation from a management background. However, students from any stream can apply for this course. For most of the institutes, securing admission in the course requires you to pass entrance tests such as MAT, CAT, and XAT. Some institutes may also have their entrance exams or may ask the students to pass some other entrance exams other than those mentioned above.
Since the PGDM Syllabus continues to change and is being upgraded with time, many industry experts consider it to be a fitting course.
Certain organizations require 3-4 years of work experience and expertise in the resume to procure a good career opportunity with a rewarding remuneration that everybody aims at.
The curriculum of this course is quite similar to that of an MBA course. PGDM has a better implementation on the career, as it provides rigorous case studies and seminars to prepare the students in this industry. 
Why choose PGDM?
PGDM is a course that is in high demand for those who want to pursue their career in the management field. The requirement of organizations, institutions, and companies has changed in this changing world and since PGDM is in direct alignment with those, makes the course all the more important.
With the growth of the IT industry and corporate culture, an increasing number of students are choosing management studies. While the course structure for both programs is almost identical, some factors may cause distinctions between the two.
The students unaware of the gaps may end up making faulty decisions. The addition of the term 'diploma' may add a negative and an inferior positioning compared to an MBA degree. However, that may not be completely true.
There is a high demand for managers, leaders, special executives, and functional heads worldwide. Below are the reasons why students should opt for a PGDM degree post-graduation - 
There is no requirement for a particular background to opt for a PGDM course. Students from any stream can opt for this course. The syllabus of the course is designed so that it can give shape to the careers of the students of any background. Candidates with a Bachelor's Degree in any discipline with the necessary score can go for the PGDM course for their career growth or enhance their knowledge base.
Since PGDM offers a specialization in more than one subject, candidates from any stream can opt for it. It is an interdisciplinary course with a fusion of various streams. Some of the most prominent streams in the PGDM course include Management, accountancy, economics, statistics, and more. The course allows the students to be prepared for the industry requirements in multiple fields. PGDM helps with a wide spectrum of knowledge instead of just being fully sufficient in one subject. 
The sole aim of the PGDM course provided in top PGDM colleges in Mumbai is to prepare future leaders who can make decisions in the real world. The demand for quality managers is rising day by day which also increases the employment rate for skilled professionals. Since employers do not want to spend a huge amount on training and development, PGDM courses are the perfect fit for candidates. Therefore, the PGDM course helps students to be the perfect fit to be employed in the industries and markets of the candidate's preference.
PGDM courses from the colleges in Navi Mumbai help the candidate to enhance their current salary and job position. This course helps a student climb the corporate ladder and get a reputed job with a rewarding salary. It offers salary hikes, better promotions, enhancement in CV, and better career opportunities along with other benefits added to it. 
Who should pursue a PGDM course?
A PGDM course offers a higher salary than the one with a bachelor's degree. The candidates who have pursued a PGDM course can also move up the ladder and manage them. The individual candidate having high leadership capabilities should go for the course from a reputed college in Navi Mumbai. 
PGDM is an amazing way for students to enhance the basic knowledge that they have pursued in their bachelor's studies. Further, the students can also opt for further studies such as a Ph.D. degree. Further study options such as these can help the candidate with better employment opportunities.
A PGDM course is a good option for a candidate who wants to go for a managerial position or who wants to shift their career into a management career.
Any understudy or working proficient can do a PGDM online and PGDM Distance course. This assists the students with more flexibility while they pursue the course.
Experts with heavy work experience have a chance to step ahead on the corporate ladder since top PGDM Colleges in Mumbai also continue to change according to the industry changes.
How is PGDM different from MBA?
The Post Graduate Diploma in Management or PGDM and MBA are somehow similar. Both courses are Management courses at the Master's level. Both the courses have commercial orientations, and there is no higher difference between these two. The only key difference is that the PGDM course is updated continuously as per the industry standards, whereas the MBA course syllabus isn't updated that often. 
However, the main goal of both these courses is to prepare the students for administrative and corporate positions.
While both the courses have similar results as far as work perspective. Still, there are a few unobtrusive contrasts. 
Check out the most common differences between the PGDM and MBA degrees below - 
MBA Degree vs. PGDM 
There is a difference in degrees in both the courses. Despite providing almost an equal amount of knowledge, the course syllabus is what differentiates both the courses. 
In response to changing industry trends, business schools offering a PGDM course may alter their curriculum. They can swiftly adopt new methods, techniques, and technology to provide their pupils with a more aligning way of information. Universities undergo such revisions over some time, usually 3 to 5 years. This helps the PGDM course to be more resilient to the current times. 
Students can benefit from private b-schools offering PGDM courses by inviting and visiting faculties from around the world for an enhanced learning experience. In addition, business schools that specialize in on-campus PGDM programs place a strong emphasis on students' overall development with the help of aspects such as soft-skill and leadership-based courses and activities, extra-curricular, and intensive industry engagement through guest lecturers.
You can opt for these PGDM courses in private institutes as well as public institutes. 
The difference in syllabus
In most cases, the MBA course has been designed by the university whereas the PGDM course is crafted by the government authorities. 
The syllabus along with the elective subjects can also prove to be similar to the MBA courses. This gives specific adaptability to the course educational plan. The syllabus of the PGDM course goes through changes as per the changes in the industry. Whereas the MBA courses will often fall behind since the syllabus is hardly updated.
Accreditation
Because PGDM is a degree that is managed by independent organizations, the students need to take extra precautions to ensure that a specific institute has the necessary accreditations. 
A student should apply to the institute only when they are sure of the accreditation. Some minor institutions, or institutes, may not have the required accrediting status. However, MBA degree programs are run by private institutions and have a lesser risk of fraud.
Entrance exams
Both the courses accept scores from CAT, MAT, GMAT, XAT, and CMAT, among other competitive exams. Many institutions and top PGDM colleges in Mumbai accept scores from state-level assessments such as MAHCET, TSICET, PGCET, and TANCET for applying to MBA programs.
When it comes to entrance exams, there is no such thing as a one-size-fits-all solution. Shortlisting for PGDM institutions may also be based on other considerations such as prior academic or professional performance, achievements, and diversity of background, rather than a particular entry score cut-off.
Focus of subjects
The core subjects in MBA and PGDM are almost the same. However, the studies also show that MBA courses focus more on theoretical and technical aspects of Management while PGDM focuses on practical knowledge per the industry's requirements. 
The expenses
As a general rule, the tuition costs for MBA programs are lower than those for PGDM programs.
One of the reasons for this is that the majority of MBA-granting universities are government-approved. Hence, they are in a better position to get generous financial aid from the government, making obtaining a degree more affordable for students.
However, in the case of a PGDM, the candidate is responsible for the full program's expenditures because the government does not provide financial assistance to the top PGDM colleges in Mumbai. However, this is not a definite rule, as many MBA programs have exorbitant tuition prices.
Key takeaways
We hope that the distinction between MBA and the PGDM course is clear now. As a result, you may simply make a selection based on your professional goals that align with what the course has to offer.
Make certain that you prepare thoroughly for the admission exams to secure a spot in top PGDM colleges in Mumbai.
Even if you have to pay large course costs, keep in mind that it is a one-time investment that will pay off for the rest of your life, if the course aligns with your plans.
Dignified with Rankings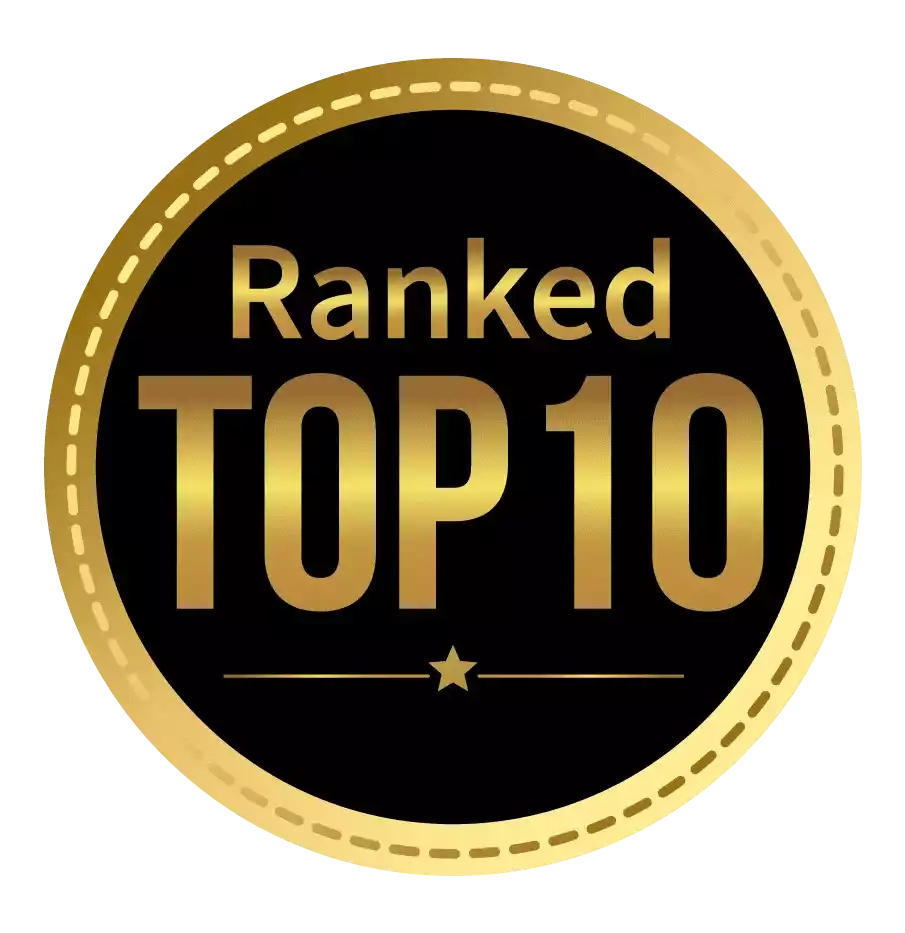 Amongst India's most promising Hotel Management Institute by Higher Education Review 2021
---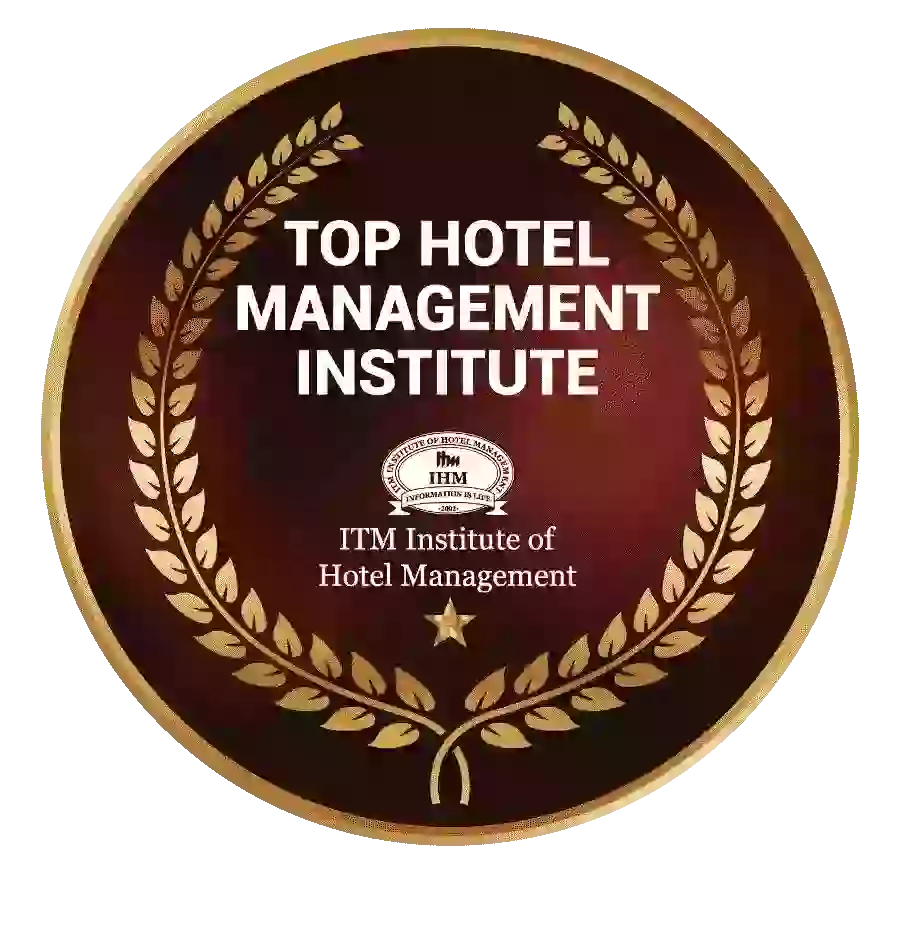 Ranked Top Hotel Management Institute awarded by Times Education Icon 2022
---
Quality Education, Outstanding Administration & Leading Infrastructure by Educational Excellence Awards & Conference 2021
---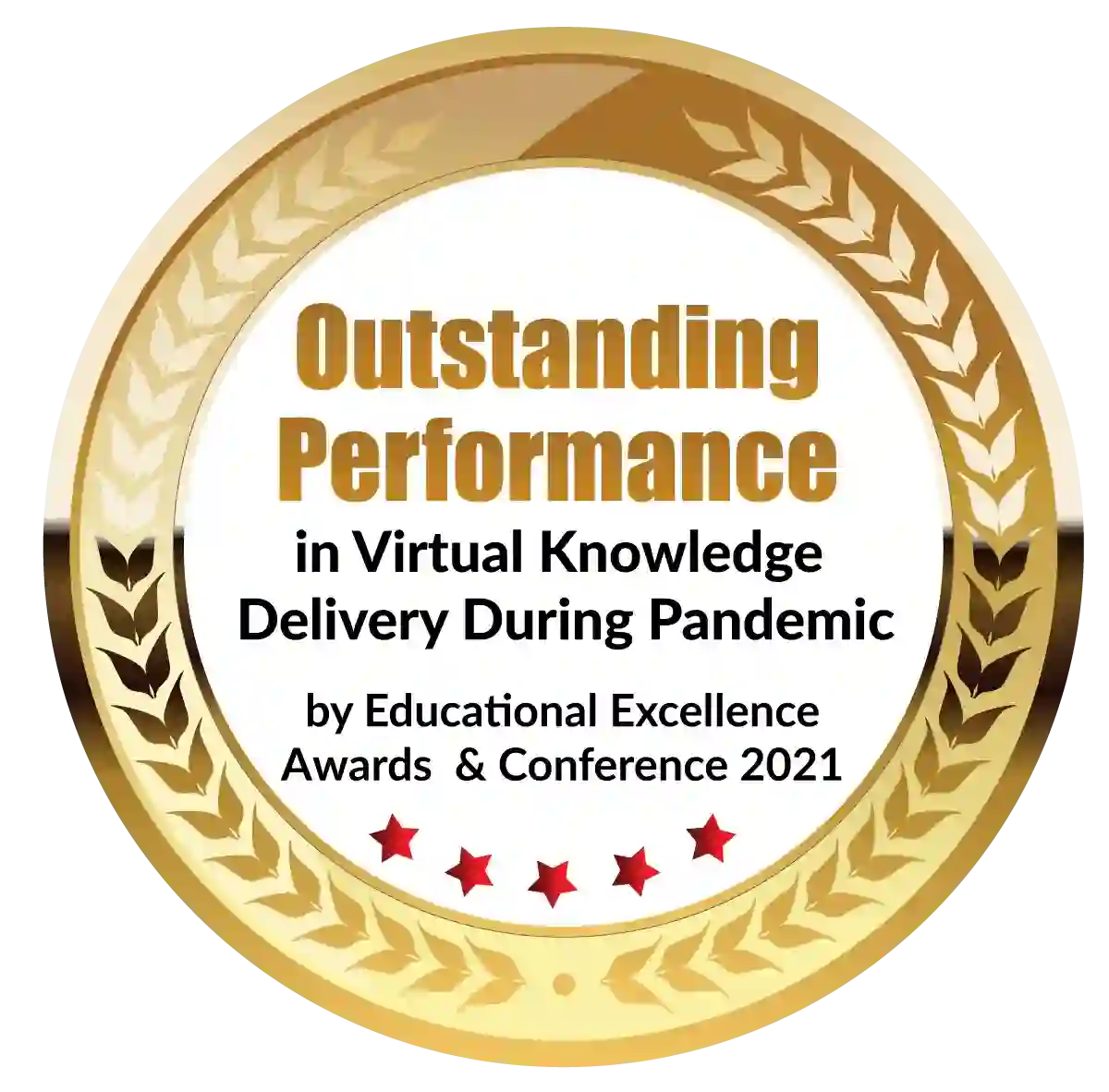 Outstanding Performance in Virtual Knowledge Delivery During Pandemic by Educational Excellence Awards & Conference 2021