Students Trained & Placed
Kitchen Training Facility
International & National Internships only at 5-star Properties
One to One Corporate Mentorship
An Entrepreneurial Culture at the Campus
Dignified with Rankings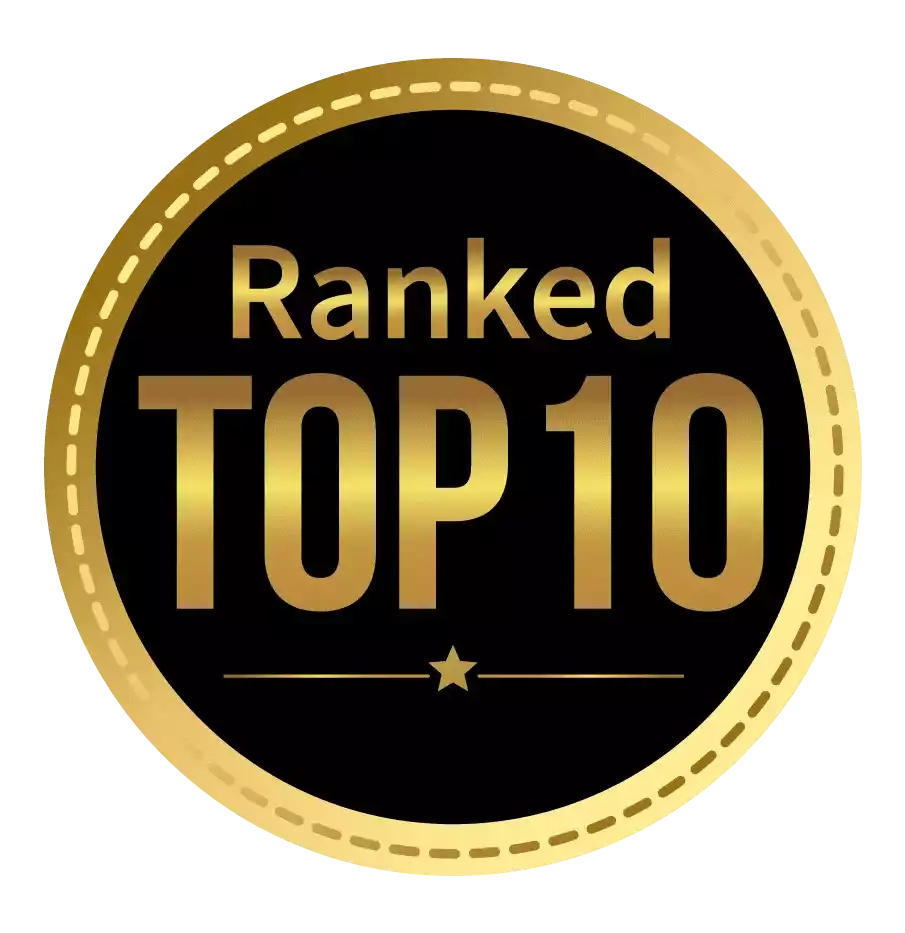 Amongst India's most promising Hotel Management Institute by Higher Education Review 2022
---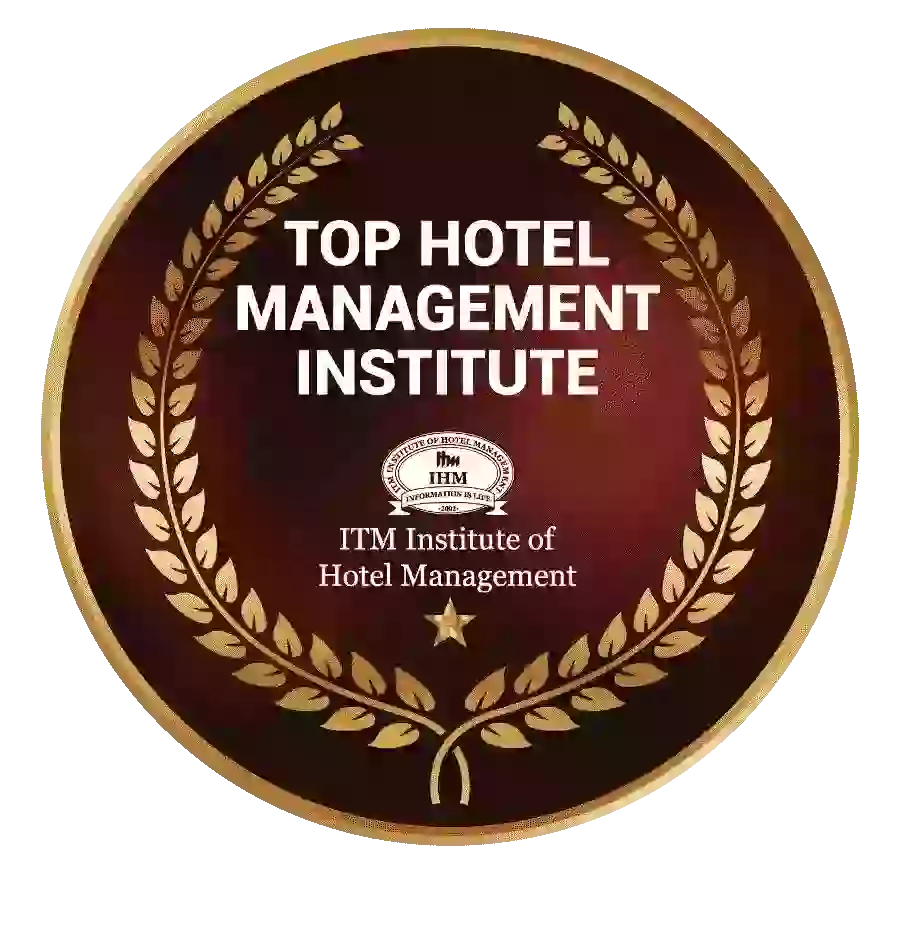 Ranked Top Hotel Management Institute awarded by Times Education Icon 2022
---
Quality Education, Outstanding Administration & Leading Infrastructure by Educational Excellence Awards & Conference 2021
---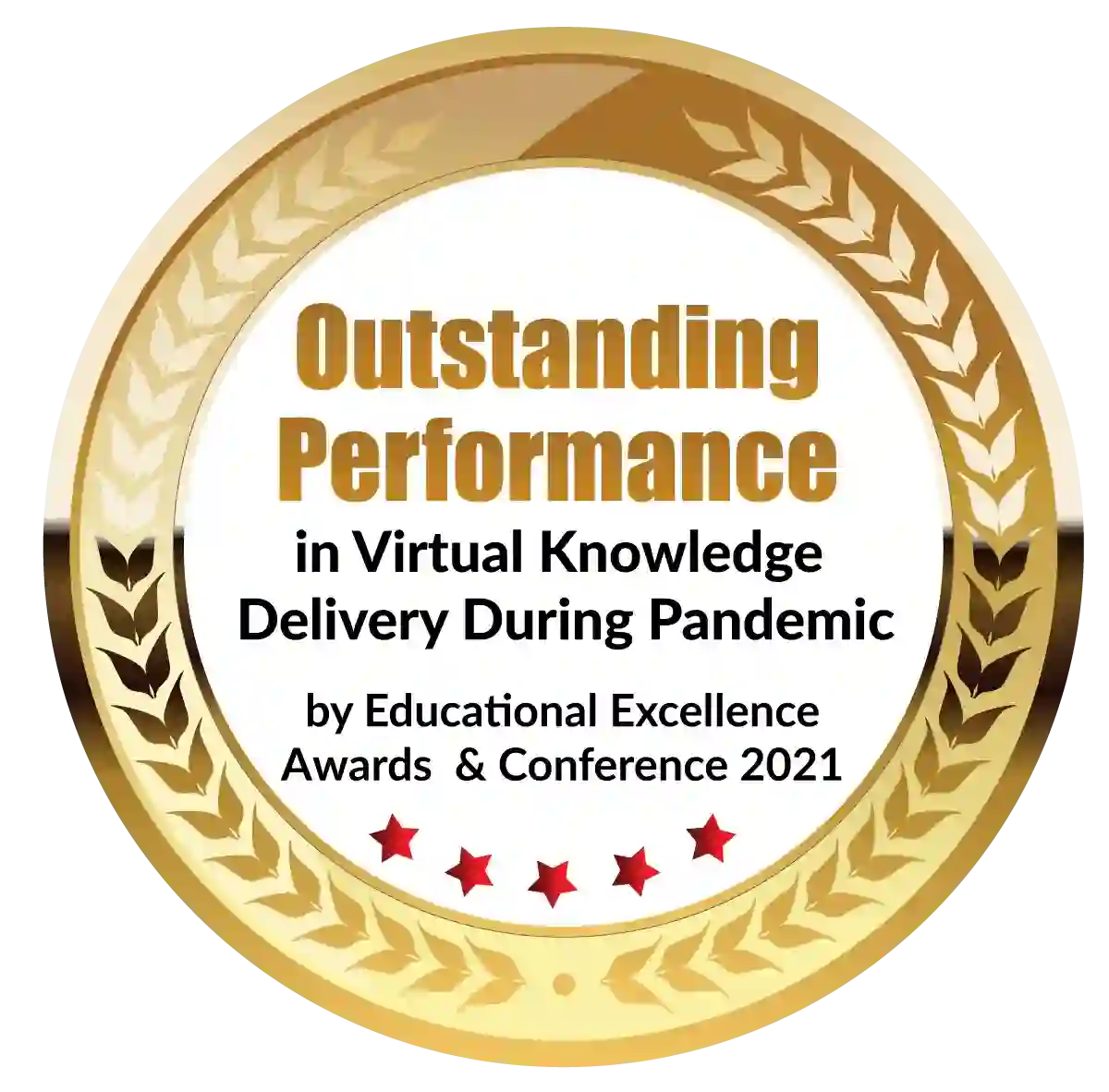 Outstanding Performance in Virtual Knowledge Delivery During Pandemic by Educational Excellence Awards & Conference 2021
The Maharashtra Common Entrance Test (MAH CET) 2022 will be held in accordance with the Maharashtra Unaided Private Professional Educational Institutions (Regulation of Admissions and Fees) Act, 2015. (Mah. XXVIII of 2015). For admissions to the Full-Time Management program MBA/MMS for Academic Year 2022-24, the Competent Authority organizes the CET (MAH-MBA/MMS-CET 2022).
In Maharashtra, there are about 300 institutes that are affiliated with various universities and accept students through this MBA entrance exam. It is administered by the Competent Authority on its own or in partnership with professional agencies that have a track record of competence and expertise with competitive tests for personnel selection.
Maharashtra aspirants must meet the following criteria.
Nationality: Applicants must be Indian citizens.
Age: There is no upper age limit for taking the exam.
Candidates must be graduates or have earned an equivalent degree from a recognized university.
Applicants in the general category must have a minimum of 50% in aggregate or comparable CGPA, while candidates in the reserved category must have a minimum of 45 percent in their undergraduate studies.
Candidates in their last year of studies are also eligible to take the exam. They must, however, present their graduation certificate while seeking counseling.
Eligibility for All India Candidates and Migrant Candidates from Jammu and Kashmir 
Nationality: The candidate must be of Indian descent. 
Qualifications: Applicants must be graduates or hold an equivalent degree from a recognized university.
Applicants in the general category must have a minimum of 50% in aggregate or comparable CGPA, while candidates in the reserved category must have a minimum of 45 percent in their undergraduate studies.
Candidates in their last year of studies are also eligible to take the exam. They must, however, present their graduation certificate while seeking counseling.
Reservation: MAHCET 2020 CAT 2019/CMAT 2020 for admission into Maharashtra B-schools would be based on All India Candidates seeking admission for 15% All India Seats.
Applicants for MBA CET 2022 must complete an online application form.
Pre-Requisites:
Save a scan of your photo and signature.
Have a working personal email address and phone number
Make the necessary arrangements for MBA CET 2022 application fees.
Photographic Instructions:
A recent passport-style color photograph was shot against a light-colored background, ideally white. Please make sure the photo is well-lit and free of red-eye. There should also be no caps, headgear, or dark glasses.
200 × 230-pixel dimensions (preferred)
between 20kb and 50kb
Signature Requirements:
On white paper, use a black ink pen to sign your name plainly.
It is not acceptable to sign in CAPITAL LETTERS.
The signature will be included on the MBA CET 2022 Hall Ticket as well as other appropriate places.
Dimensions 140 x 60 pixels (preferred)
Between 10 and 20 kilobytes
Scanning the signature and photograph
Set the scanner resolution to at least 200 dpi (dots per inch) and the color to True Color.
To register for MAH CET 2022 online, follow these steps:
Go to http://www.mahacet.org/RegistrationModule/frm and select "MAH-MBA/MMS CET-2022" or https://mba2021.mahacet.org/RegistrationModule/frm.
Instructions
Before registering, go to the "Click here for New Registration" button and fill out the form: 
Name
Contact Information
Email-id
Take note of the system's produced 'Provisional Registration Number' and 'Password.' 
An email and SMS notification will also be issued.
SAVE AND NEXT should be selected.
Filling up the MAH CET 2022 Application Form:
Use your existing credentials to log in.
Fill in the details in the online application carefully and ensure that the candidate's name and other names are spelled accurately in the application as they appear in the official documents.
Verify the information and click the 'Save & Next button.
Upload your photo and signature according to the guidelines.
Fill in the remaining details on the MAH CET 2022 Application Form.
To see and validate the full application, go to the Preview Tab.
FINAL SUBMIT should be clicked.
Go to the 'Payment' tab and make your payment. Ascertain that the e-receipt is generated and that you print it.
Press the 'Submit' button.
Syllabus for MBA CET 2022
The exam is divided into three portions, each of which contains two parts: logical reasoning and abstract reasoning. The following is a detailed syllabus:
READING COMPREHENSION AND VERBAL ABILITY
This is an English language test. There will be sections with questions based on their contents to assess your comprehension of this test. Questions on grammar, vocabulary, sentence completion, synonyms, antonyms, and passage comprehension will be used to assess your English language ability. Your ability to communicate in English would be assessed by questions on
Comprehension of the passage's substance
Appropriate wording, phrases, and idioms, as well as other language abilities.
QUANTITATIVE APTITUDE
This test determines how quickly and accurately you can deal with numbers, perform numerical calculations, and comprehend various arithmetic problems such as ratio and proportion, %, and so on. This test also assesses your ability to reason quantitatively, as well as read tables, graphs, and charts.
ABSTRACT / LOGICAL REASONING
This test assesses your ability to think swiftly and accurately. This test may include questions based on figures and diagrams as well as verbal reasoning questions.
The following topics will be discussed:
Verbal ability
Data sufficiency
Analytical reasoning
Verbal reasoning
Reading comprehension
Quantitative analysis
Data interpretation
Non-verbal reasoning
MH CET Test Preparation 2022 
The MH CET exam attracts approximately 4 lakh candidates each year. The Maharashtra Common Entrance Test (MH CET) is an annual MBA entrance exam held by the Maharashtra government to enable admissions to Engineering, University Managed, University Departments, and Unaided Institutes in Maharashtra.
Maharashtra's State Common Entrance Test Cell will administer the MH CET exam via computer-based testing (CBT). The deadline to register for the exam has been extended to April 15th, 2022. Candidates should concentrate on their MH CET preparation for 2022 since the exam will be held between June 11th and June 16th. Continue reading to learn more about the exam pattern, MH CET preparation suggestions, and other topics.
Know The Syllabus For MHT CET Preparation 2022
The first step in MHT CET 2022 preparation is to fully comprehend the syllabus. According to the most recent MHT CET Syllabus, the questions will be application-based. The State Board of Secondary and Higher Secondary Education will provide the basis for the MHT CET exam questions.
Please note that in the MH CET Exam question paper, the standard XI curriculum will be given 20% weightage and the standard XII curriculum will be given 80% weightage. Candidates will be asked questions from the class XII syllabus in Physics, Math, and Chemistry. You may learn about the most recent syllabus to assist you to prepare for the MHT CET through this blog.
MHT CET 2022 Last-Minute Preparation Tips
We've included last-minute MHT CET 2022 preparation advice in this area because the MHT CET 2022 is approaching quickly.
1. Review the relevant chapters for the MHT CET.
As registration opens on the official website and exam dates are scheduled to be released soon, candidates should focus on the crucial chapters that are frequently questioned in the exam. Organic Chemistry, Electromagnetics, Matrices, Algebra, and other chapters are regarded as significant for the exam. As a result, going back and revising all of those principles will be critical. In the following portion of this essay, we have included significant chapters. Scroll down to discover a list of essential chapters for MHT CET preparation.
2. MHT CET Prep: Work on your weak chapters.
Now that you've been studying for this exam for 6 to 12 months, you should have a good notion of where your weak and strong points are. It's time to focus on your weak points and practice all of the chapters with which you're unfamiliar. Take frequent breaks between studies so that you can return to your study schedule feeling refreshed.
3. MHT CET Preparation: Take practice tests and assess your results.
Mock tests are an integral part of the MHT CET preparation process. Mock tests are practice exams that students take before taking the final exam to gauge their degree of preparedness. You can prepare for the worst by completing a significant number of MHT CET practice questions with steadily rising difficulty levels. This will allow you to maximize your exam score. Clear up any doubts you have and answer any questions you missed in the previous mock tests. Because the JEE Main and MHT CET have nearly identical syllabuses, you can also solve JEE Main Practice Questions. Analyze your performance, time management, and weak points or subjects by taking the mock test. Determine your weak points and attempt to improve them. It's all about practice, practice, practice. There are no shortcuts to passing the MHT CET.
Dignified with Rankings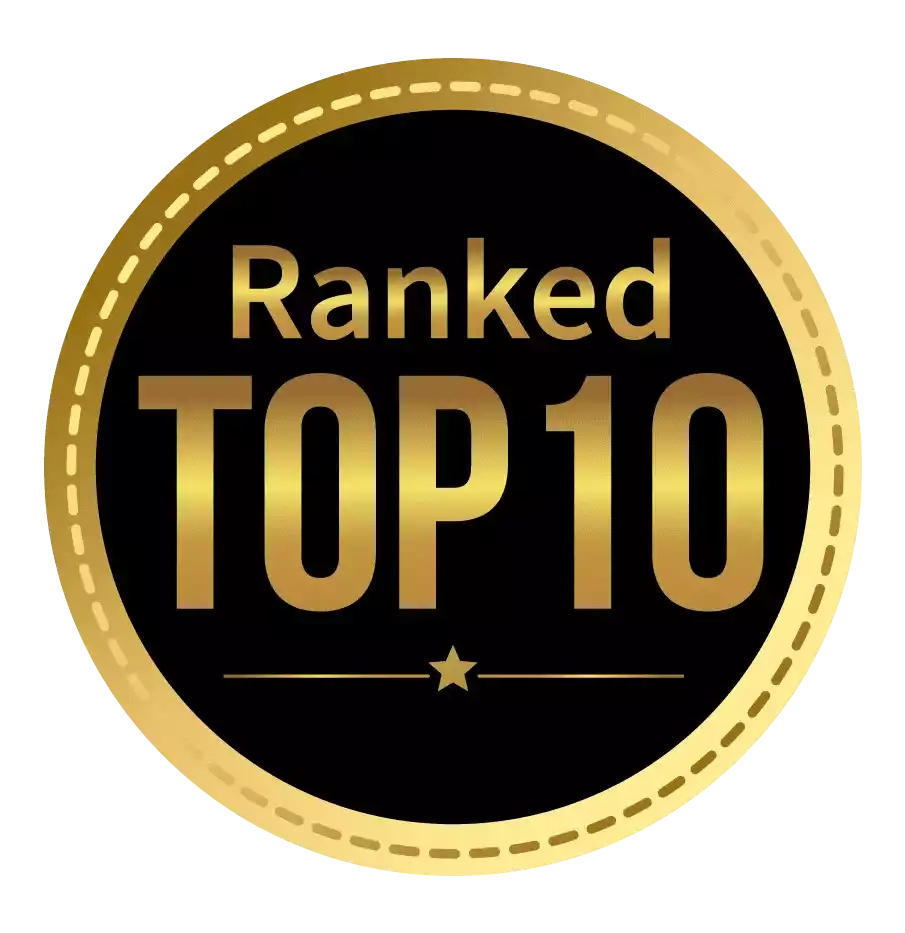 Amongst India's most promising Hotel Management Institute by Higher Education Review 2021
---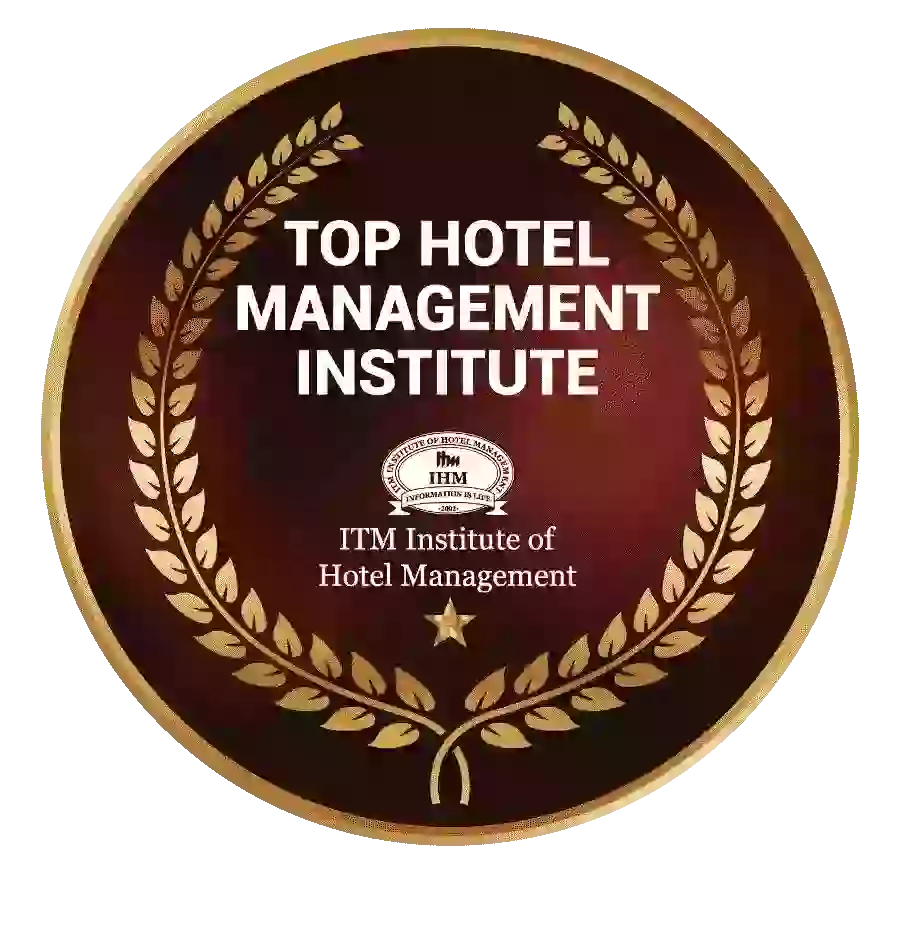 Ranked Top Hotel Management Institute awarded by Times Education Icon 2022
---
Quality Education, Outstanding Administration & Leading Infrastructure by Educational Excellence Awards & Conference 2021
---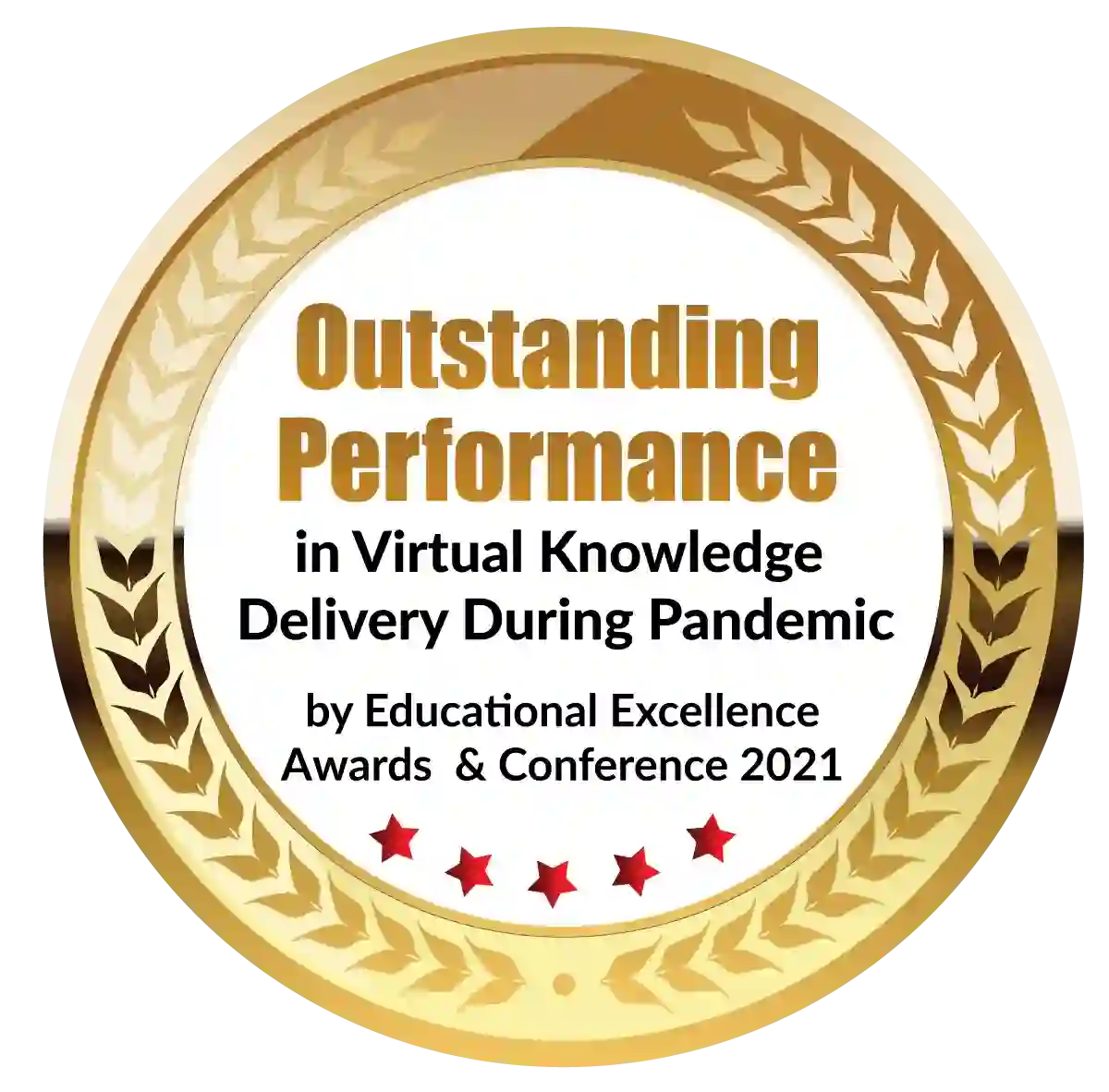 Outstanding Performance in Virtual Knowledge Delivery During Pandemic by Educational Excellence Awards & Conference 2021