Students Trained & Placed
Kitchen Training Facility
International & National Internships only at 5-star Properties
One to One Corporate Mentorship
An Entrepreneurial Culture at the Campus
Dignified with Rankings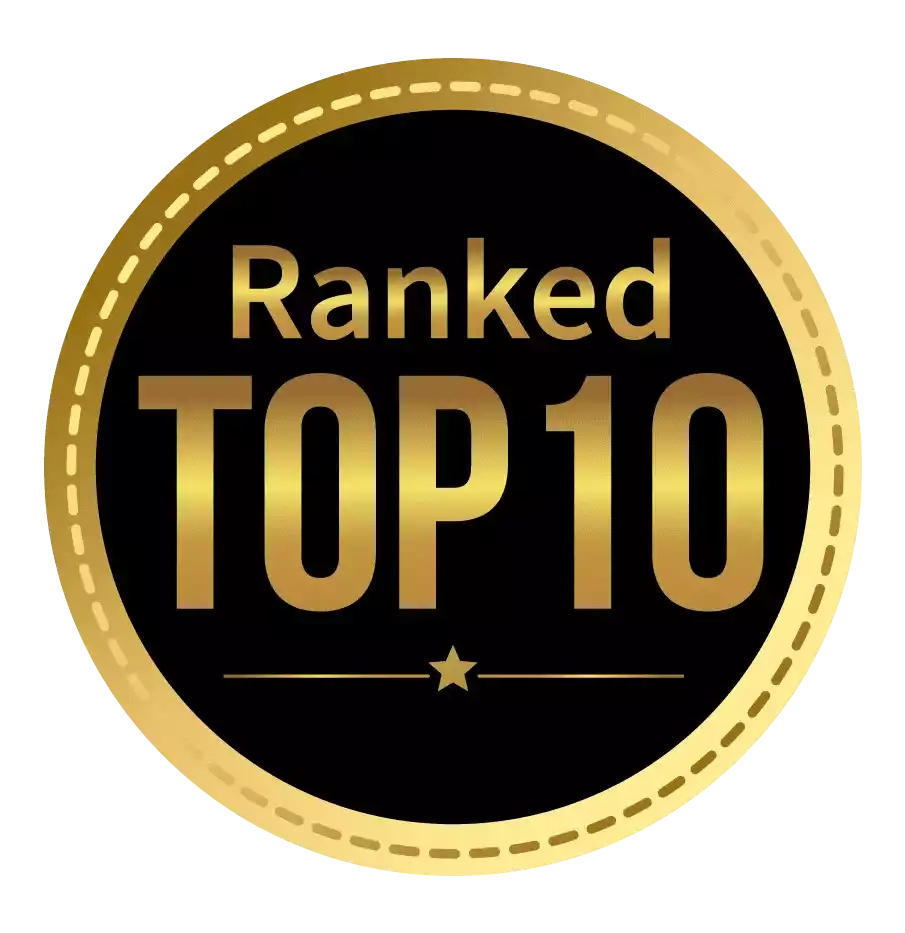 Amongst India's most promising Hotel Management Institute by Higher Education Review 2022
---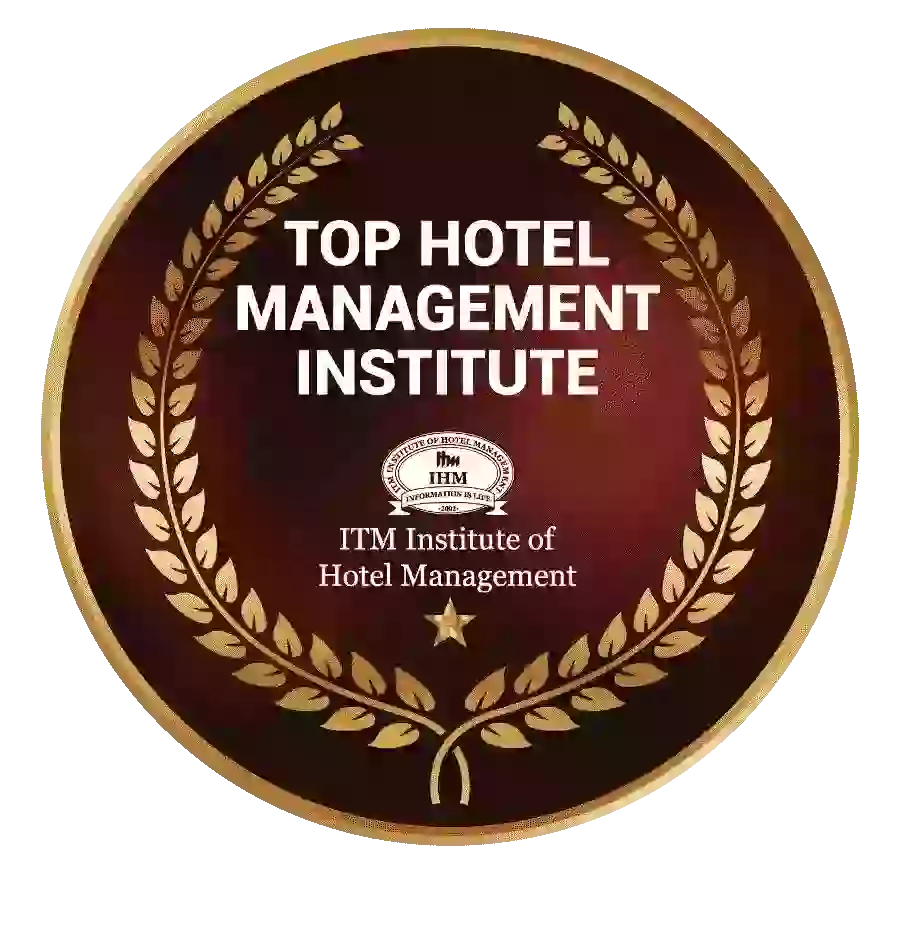 Ranked Top Hotel Management Institute awarded by Times Education Icon 2022
---
Quality Education, Outstanding Administration & Leading Infrastructure by Educational Excellence Awards & Conference 2021
---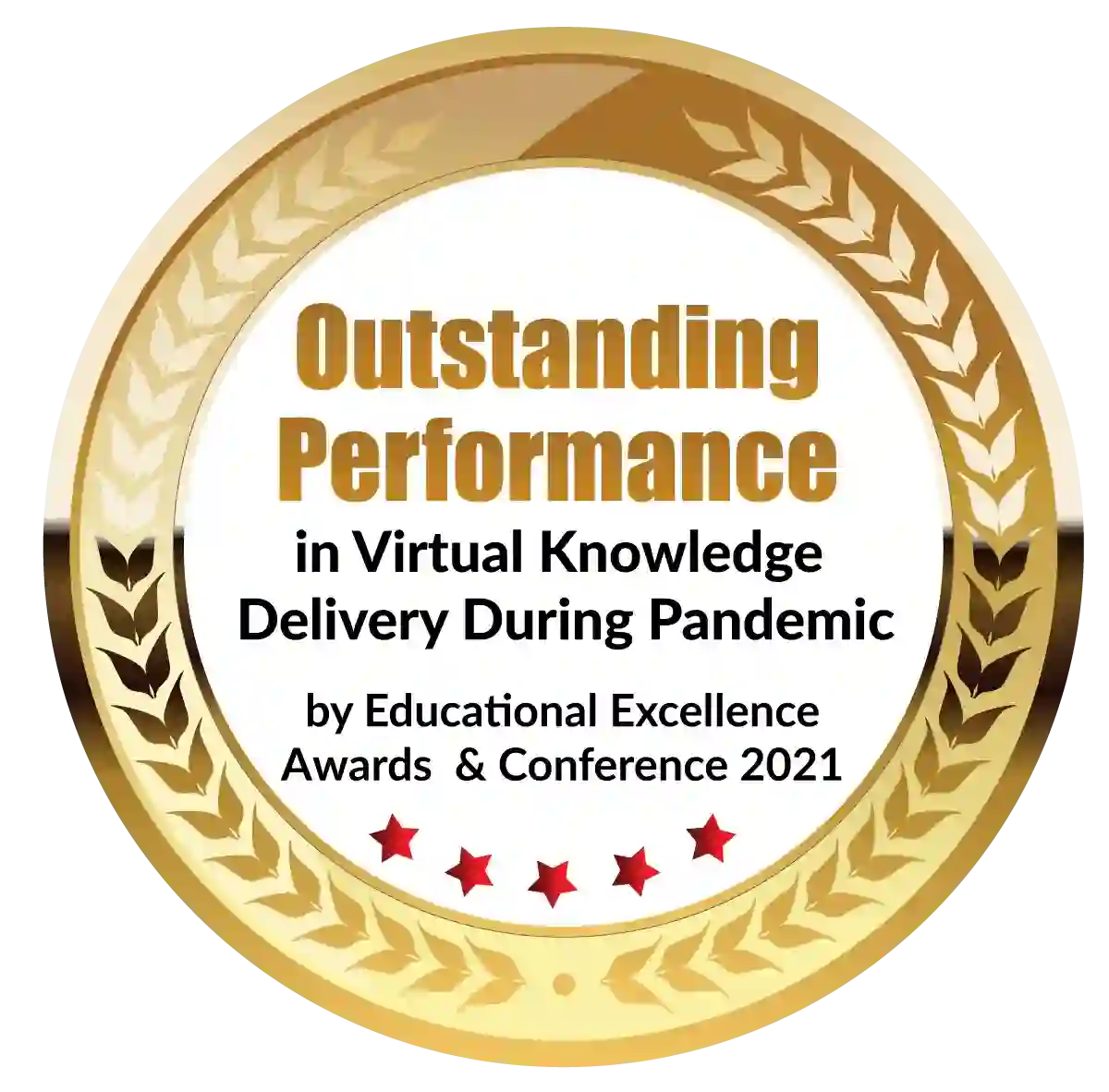 Outstanding Performance in Virtual Knowledge Delivery During Pandemic by Educational Excellence Awards & Conference 2021
As the economy has grown, retail management has become one of the fastest-growing vocations in the business. India's retail industry is the most enticing and fastest-growing in the world, necessitating a surge in qualified skills in this field. With the retail industry's continued growth, there is an increasing demand for retail courses that will equip students to handle the techniques, processes, and methods that will help them generate greater sales and customer pleasure. The introduction and ideas of retail management, retailing trends, pricing and merchandising, segmentation, relationship marketing, and information technology in retailing would all be covered in the retail management course. Here's where you will learn more about the retail management course.
What is Retail Management?
Retail management is a branch of management that controls the distribution and sale of goods to customers in specific vending places such as stores, chain stores, markets, and shopping malls. Retail managers are in charge of a store's or department's day-to-day operations. They organise personnel, conduct customer service, and keep track of inventories, as well as plan how merchandise is advertised. In order to enhance profitability, retail managers must also understand client profiles and empathise with their requirements in order to adapt product supply and predict demand.
Retail management is intertwined with a variety of other disciplines, including business and international commerce, marketing, and logistics, as well as supply chain management, operations management, and fashion merchandising. A retail management degree is available from economic colleges, management schools, and business schools, as well as Masters in Management (MiM) and retail management certificate courses with focus tracks in retail management. Students will learn management concepts and methods, as well as retail management marketing strategies. They will also learn how to lead, communicate, and make decisions.
 Eligibility Criteria for a Retail Management Course
To apply for a retail management course, candidates must meet the following requirements.
Candidates must have passed Class 12 with a minimum of 50% aggregate or have met the minimal cutoff necessary in entrance tests administered by the state, central, and/or private institutions to be admitted to UG programs.
Candidates for PG programs in retail must have completed a bachelor's degree in any field (science, arts, commerce, engineering, etc.) from a recognized university with a minimum of 50% aggregate or a decent result on the entrance exams.
Entrance Exams for Retail Management Courses
Most institutes have made it a prerequisite for candidates to take and pass specific entrance tests in order to be admitted to a retail management program. Prior to final acceptance, some institutes may conduct interviews with students.
The retail management entrance exam will comprise questions ranging from the very basic to the extremely general on areas such as general awareness, English communication, logical reasoning, critical thinking, and mathematical aptitude.
CMAT (Common Management Admission Test)
It is a three-hour lengthy online national-level exam. The exam will be given in English. This paper contains 100 questions that cover quantitative techniques and data interpretation, logical thinking, language comprehension, and general awareness.
SNAP
It is an online national-level exam that lasts one hour and candidates have three chances to take it. The examination lasts one hour.
CAT  (Common Admission Test)
It is a two-hour long online national-level exam. There are 100 questions in the test, and they cover verbal ability, reading comprehension, data interpretation, logical reasoning, and quantitative abilities.
XAT
It is a three-hour-long online national-level exam. The test consists of 100 questions that test verbal and logical ability, numerical ability, and data interpretation, as well as general knowledge and decision-making.
MAT (Management Aptitude Test)
The exam is offered both online and offline and is proctored remotely. The exam is held four times a year on a nationwide basis.
Retail Management Course Curriculum
The retail management program lasts three years and is divided into six semesters. Each semester introduces students to new subjects and abilities, allowing them to determine which specialisation, if any, they wish to pursue.
Students are taught many concepts about how retail stores and retailers operate. They'd also develop a wide range of learning abilities.
The following are some of the topics covered in a retail management course:
Overview of the Retail Industry
Marketing in the Retail Industry
From the Standpoint of Retail Management
Management of Customer Service
Purchasing Merchandise
Operation of the Store
Human Resource Management
Marketing Economics Principles
Communication in the Business
Merchandising Design
Management of Sales
Management of Customer Value
Application of Information Technology in Retail
The Scope of Retail Management
The retail industry is one of those industries that is quickly developing in today's society. Despite several obstacles from the outside world, it contributes significantly to the country's economy.
Students are taught how to see difficulties, think creatively, and come up with unique ideas to help the retail process go more smoothly.
In recent years, there has been a surge in the demand for more qualified employees in the retail management sector. For people with a passion for products, marketing, sales, advertising, campaigning, and market research, this is a wonderful career choice. Students can work in a number of settings, including retail establishments, advertising agencies, supply chains, supermarkets, and more.
They must communicate directly with clients while simultaneously cooperating with other departments. Retail managers are experts in charge of the department. Issue resolution, supply analysis, retail order acceptance and delivery, human resources, and stock management are all areas where they can help.
Job Description for Retail Management
Some of the most common retail management job titles are as follows:
Manager of Business Development
A Sales Manager is in charge of establishing sales, revenue, and expense plans in order to manage the sales of a company's product or service.
They must make certain that the organisation reaches its sales targets.
They collaborate with the marketing team to develop future sales-boosting efforts.
They motivate their employees, provide guidance, and mentor them when they need it by sharing their sales skills and experience.
They must also promote their business and products.
Manager of Advertising
The operations of the advertising department are overseen by an advertising manager.
They must work together with the workers, clients, and ad agency to fulfil the goals and budgets on time.
They must attract new customers by developing and testing numerous advertising tactics to determine which ones are most effective in terms of not only establishing credibility and ensuring that everyone is aware of the company's presence but also boosting sales.
They must guarantee that the activities are moving forward as planned and that they are carried out properly and effectively.
In the advertising department, they also take over and assist with the hiring and training of new employees.
Manager of Operations
An Operations Manager serves as the organisation's head. They are in charge of the policies, plans, and strategies of the company.
They ensure that operational policies and procedures are efficiently designed, executed, and reviewed.
In rare cases, they can also help with the recruitment process.
Budgets and reports, as well as planning and audits, are all investigated.
They ensure that all documents are completed and monitored in accordance with the applicable rules and regulations.
They also communicate with customers and other businesses.
Retail Manager
A Retail Executive is in charge of a store's and chain's critical decisions.
They are in charge of a variety of enterprises, including electronics, apparel, and even automotive sales.
They are in charge of employee management as well as marketing initiatives for the organisation.
They must make certain that the company not only recovers its costs but also earns a profit. They must also devise novel tactics to attract their clients' interest.
When it comes to product sales, they must be fairly innovative.
Administrative Officer in Charge
Answering phones and responding to emails are the responsibilities of an Administrative Officer. They're also responsible for preparing reports and budgets for the year. They're also in charge of filing documents in a systematic and secure manner, as well as keeping track of inventory and ensuring that it's replaced as needed.
On behalf of the workers, they also receive and forward mail and packages.
They also arrange conference rooms for meetings with customers and employers.
Retail is a fast-paced industry that encompasses a wide range of industries.
Its goal is to develop a new generation of international-calibre smart retail specialists by sharing global best practices with them. some of the world's most well-known brands Supervisory, client communication, merchandise shipment, sales, management, and administrative positions may be available to candidates with a retail management background.
Dignified with Rankings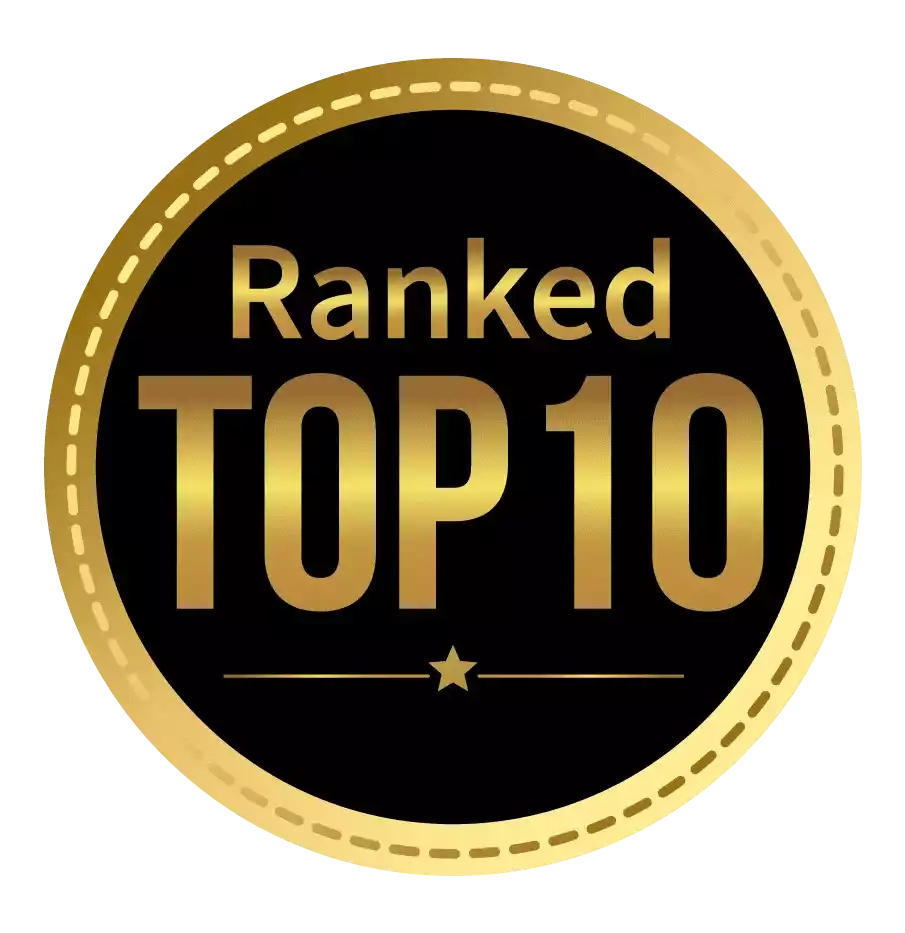 Amongst India's most promising Hotel Management Institute by Higher Education Review 2021
---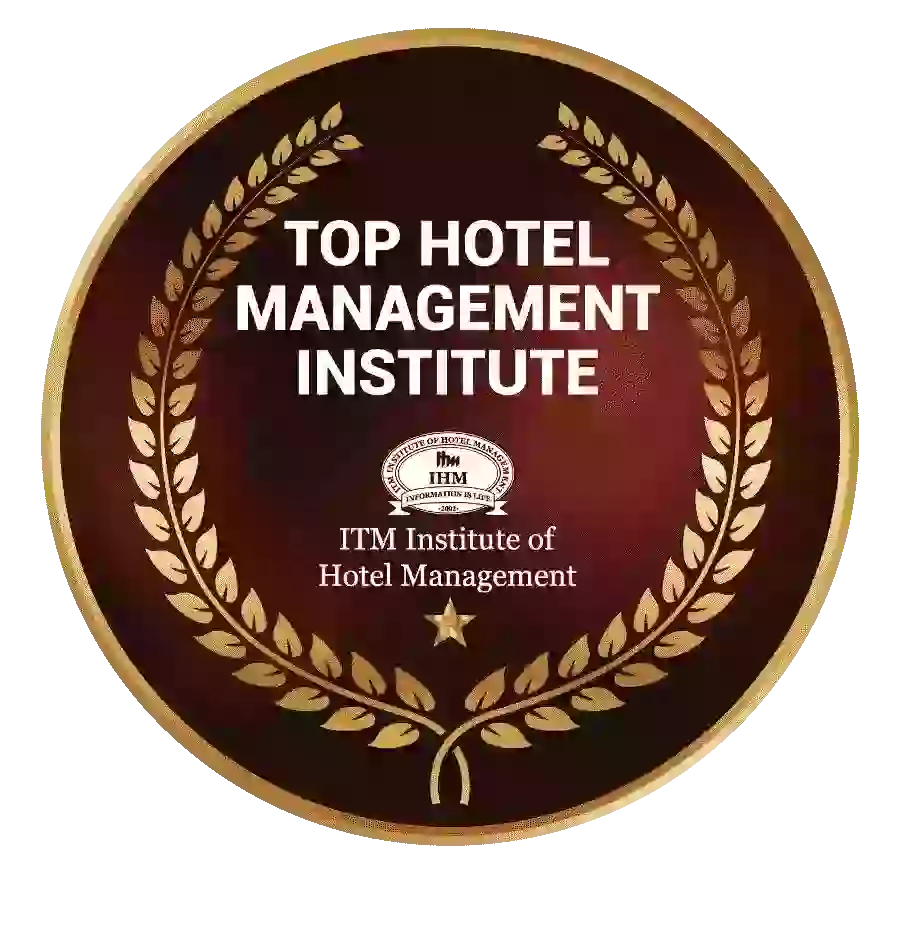 Ranked Top Hotel Management Institute awarded by Times Education Icon 2022
---
Quality Education, Outstanding Administration & Leading Infrastructure by Educational Excellence Awards & Conference 2021
---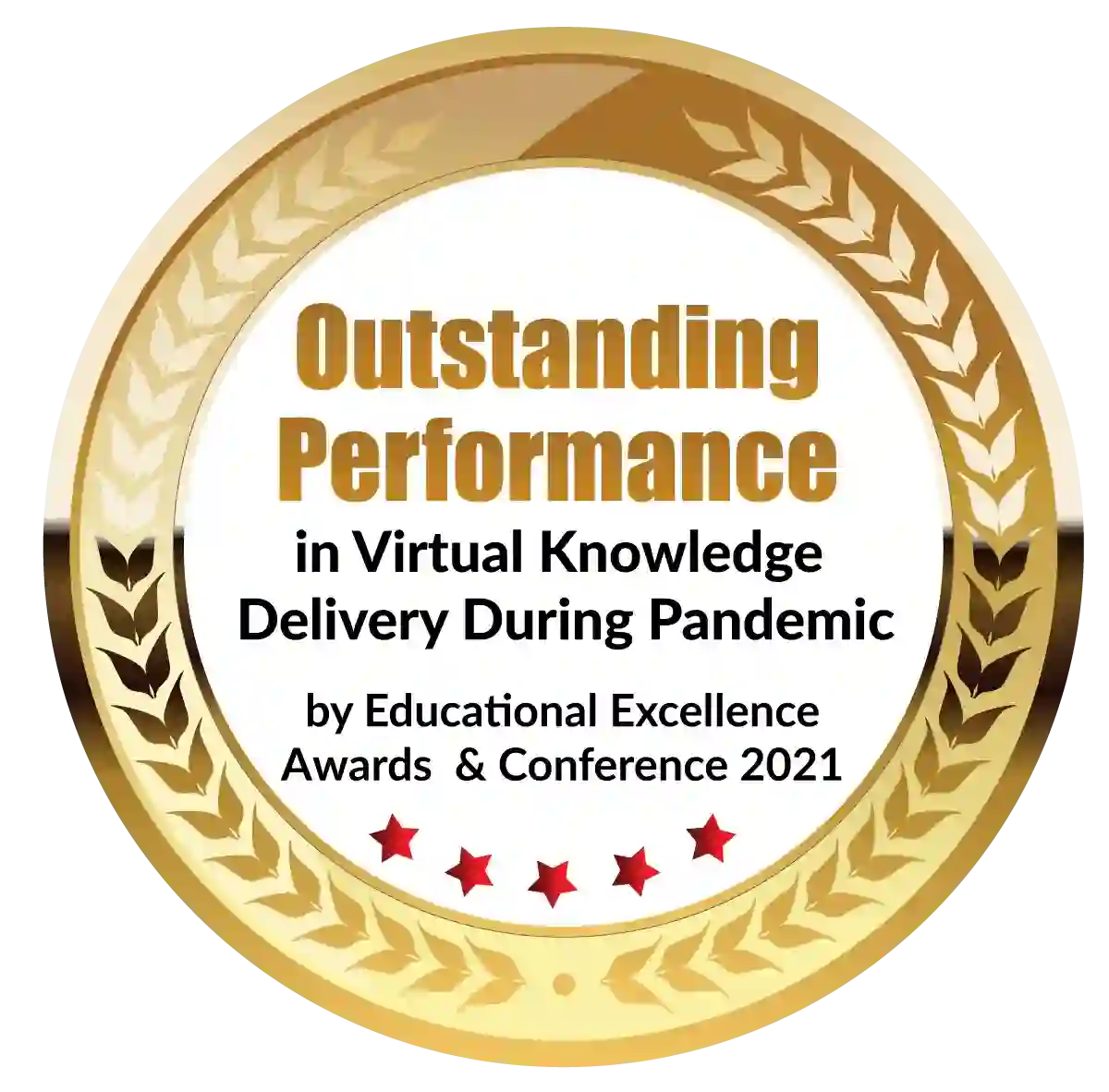 Outstanding Performance in Virtual Knowledge Delivery During Pandemic by Educational Excellence Awards & Conference 2021