What does Post graduate diploma in operations and supply chain entail for student looking to pursue it
Students Trained & Placed
Kitchen Training Facility
International & National Internships only at 5-star Properties
One to One Corporate Mentorship
An Entrepreneurial Culture at the Campus
Dignified with Rankings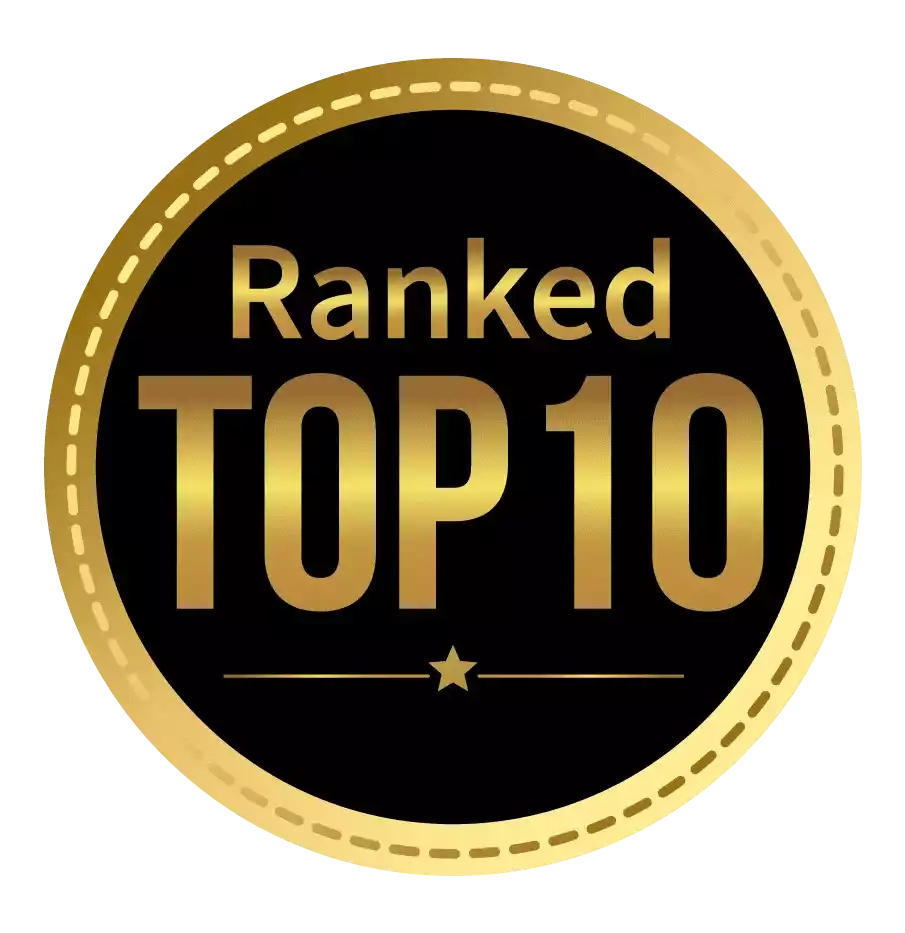 Amongst India's most promising Hotel Management Institute by Higher Education Review 2022
---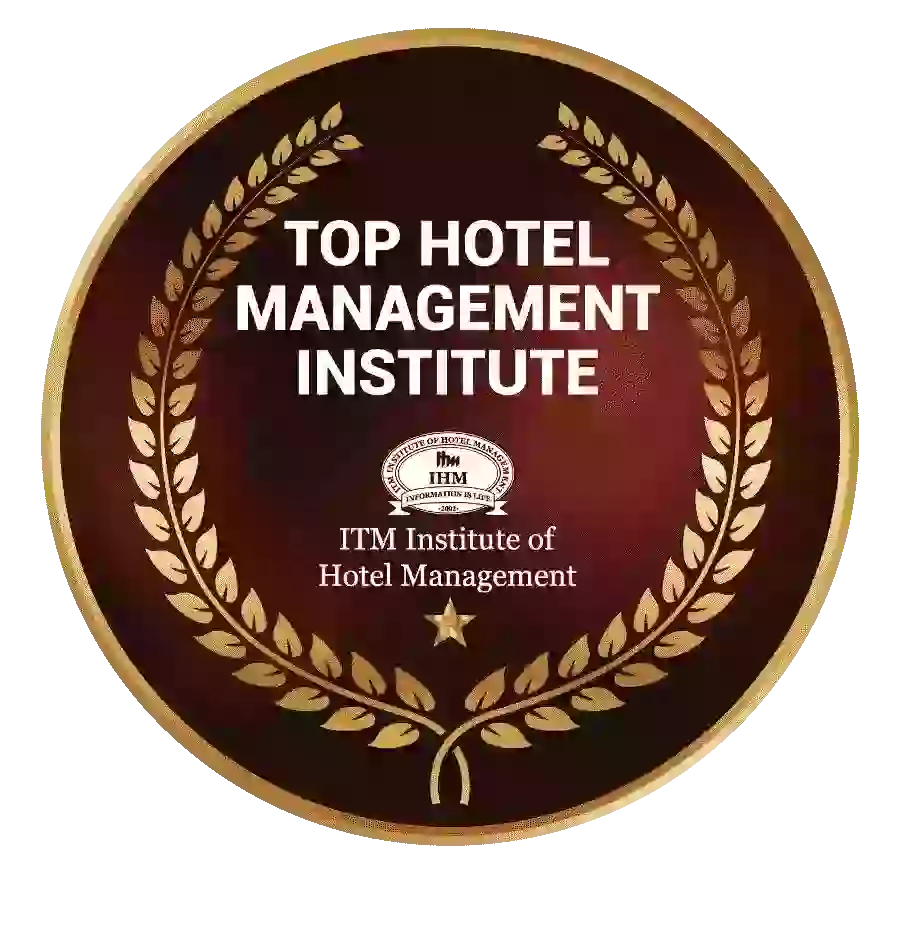 Ranked Top Hotel Management Institute awarded by Times Education Icon 2022
---
Quality Education, Outstanding Administration & Leading Infrastructure by Educational Excellence Awards & Conference 2021
---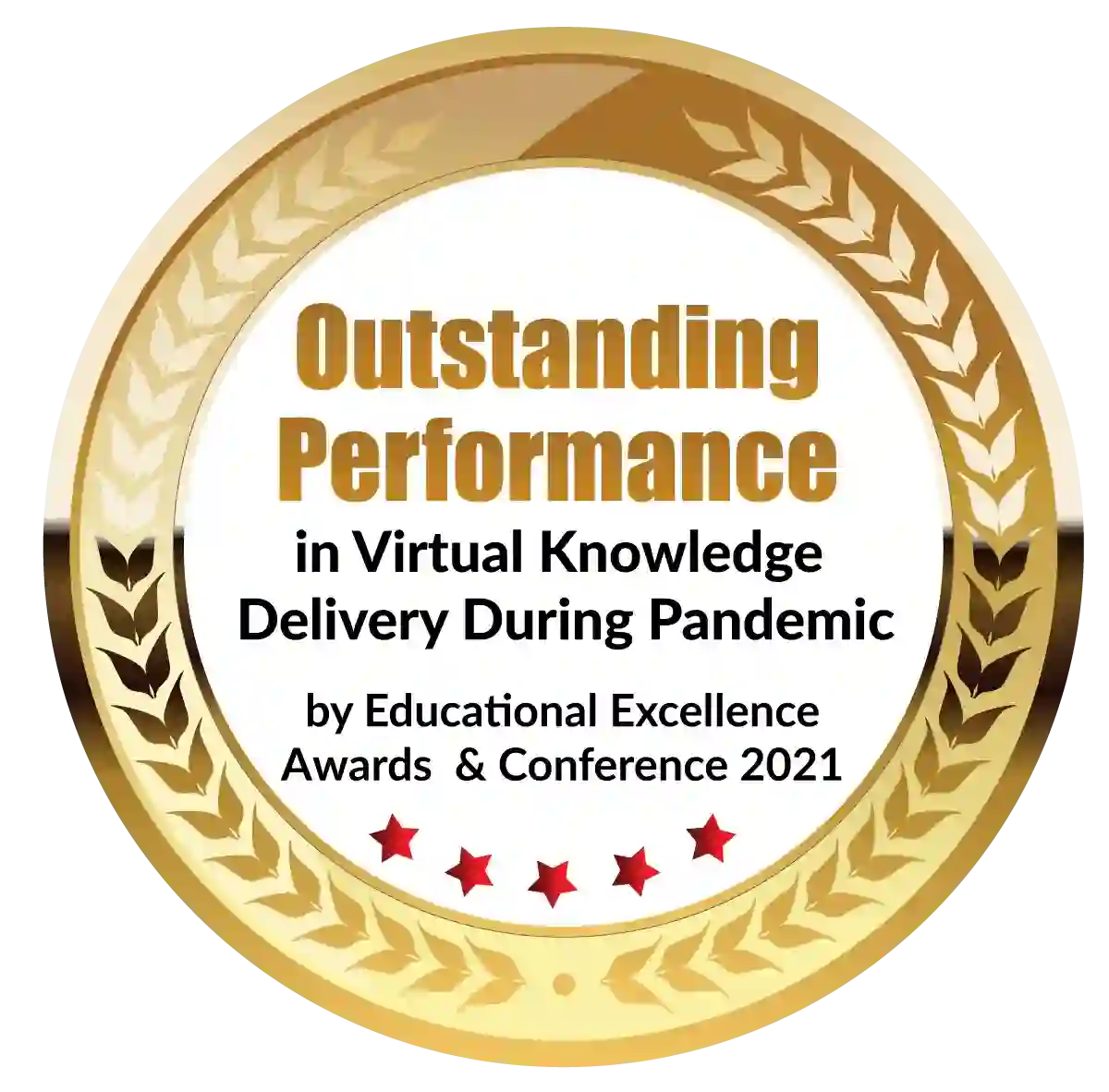 Outstanding Performance in Virtual Knowledge Delivery During Pandemic by Educational Excellence Awards & Conference 2021
A PGDM in Logistics and Supply Chain: What Is It?
Departmentalizing a company's many facets is necessary for growth and professionalization. Each department needs to have its own management structure and set of operating rules. In manufacturing and product-based businesses, supply chain management and logistics are essential. There are some businesses where these are two separate divisions, but for the most part, they are one. The management of products, goods, and services from the point of manufacture to delivery to the customer is the focus of Operations and Supply chain management.
The best illustration of Operations and Supply chain management is a pizza delivery service. From buying the raw ingredients for the pizza to packing the cooked pizza, allocating the delivery person, and delivering the pizza to the right customer, all aspects of logistics and supply chain management are involved. There are still more things to think about. And everything you require to know about them is covered in the PGDM in Operations and Supply chain management.
Any manufacturing or product-based company must have strong logistics and supply chain management. You've made a wise career choice by deciding to pursue a PGDM in logistics and supply chain management, a field that is rapidly growing in India.
However, you should learn everything you can about the PGDM in logistics and supply chain management before you make your decision. You can read the blog below to learn everything you need to know about the course fees, the syllabus, and potential careers and income. You should carefully consider pursuing a PGDM in logistics and supply chain management after reading and understanding this information.
With a Post graduate diploma in Supply chain management, candidates can work in any sector. The training period, which lasts between four and six months, includes instruction on modern workplace technologies for candidates.
Some of the significant industries that hire graduates with PGDMs in Operations and Supply chain management include the following:
Business of supply chains- Supply Chain Managers are crucial to the success of the supply chain industry. You can lead a company's supply chain division by enrolling in the Operations and Supply Chain Management course.
Research- The position of research has grown in importance within the sector. Since information is easily accessible both in the past and in the present, data collection and analysis are essential for organizations across industries.
E-commerce- It is the practice of buying and selling products and services online. This booming sector is anticipated to continue to grow over the coming years.
Analysis- It is the process of gathering unprocessed data and putting it into an easily digestible form to help businesses make decisions.
Consulting- Financial or loan advisory services, such as advising clients on loans and money management, are dealt with in the consulting sector.
Logistics- It is responsible for supply chain management, freight management, transportation, and shipping. Many different job options are available in this sector.
Manufacturing- This PGDM in Operations is an excellent entry point into the manufacturing sector. The management of operations in the manufacturing sector includes all of the operations taking place inside the plant and up until the storage facility. You might work as a logistics or warehouse manager.
Retail- You might be interested in a career in this industry because Operations Management and Supply Chain are closely related to it. PGDM in Operations can help your retail organization and is a crucial component of product distribution.
Pharma- With a PGDM in Global business operations, you can pursue a career in the pharmaceutical sector. You can control the pharmaceutical industry's supply chain for a variety of companies. These are specialized and occasionally call for temperature control carriers.
Here are the top 3 abilities you'll acquire in PGDM in Global business operations:
Personality development - In any business situation, being bold and self-assured is crucial. Fundamentally, personal development entails improving one's inner and outer selves in order to bring about positive change in one's life. Every individual has a unique persona that can be honed, developed, and polished. This strategy calls for enhancing confidence, verbal and written communication skills, and certain hobbies.
Communication - Your ability to communicate with others can improve your relationship with your clients. Effective communication is one of the most crucial life skills to master. Information transfer for the purpose of better understanding is referred to as communication. It can be accomplished verbally (through conversations), verbally (through written materials like books, websites, and magazines), visually (through graphs, charts, and maps), or nonverbally.
Verbal or spoken exchanges, including those conducted over the phone, on the radio or television, or through other media Nonverbal cues include our posture, body language, gestures, how we dress or act, and even our scent. We use a variety of subtle means to communicate with other people.
Verbal or spoken exchanges, including those conducted over the phone, on the radio or television, or through other media
Examples of written communication include letters, e-mails, social media, books, magazines, the Internet, and other written forms of correspondence. Up until recently, the world of written communication was dominated by a relatively small group of authors and publishers. Now that anyone can write and publish content online, there are countless opportunities for information and communication.
A PGDM course can help you improve your confidence and all-around communication skills.
Leadership - Leaders encourage others and themselves to act morally. They decide on a course of action, conjure up an alluring vision, and come up with something novel. Leadership is dynamic, thrilling, and inspiring because it involves figuring out where you need to go as a group or organization in order to "win."
Most people can develop their leadership skills if they receive the proper training. A good leader has the ability to take on duties, work on projects with others, work in a team, and recognize strengths and weaknesses in others.
A good leader can assess the situation at hand and foresee the future. Any professional must possess visionary abilities. They result from awareness, investigation, and a broad range of interests. Most leaders read regularly, so this PGDM course encourages you to read, share, and use your innovative potential.
One of the most well-liked courses in the management field is the Post graduate diploma in Supply chain management, to put it briefly. You can have a successful career in business with the right B-school and direction.
Dignified with Rankings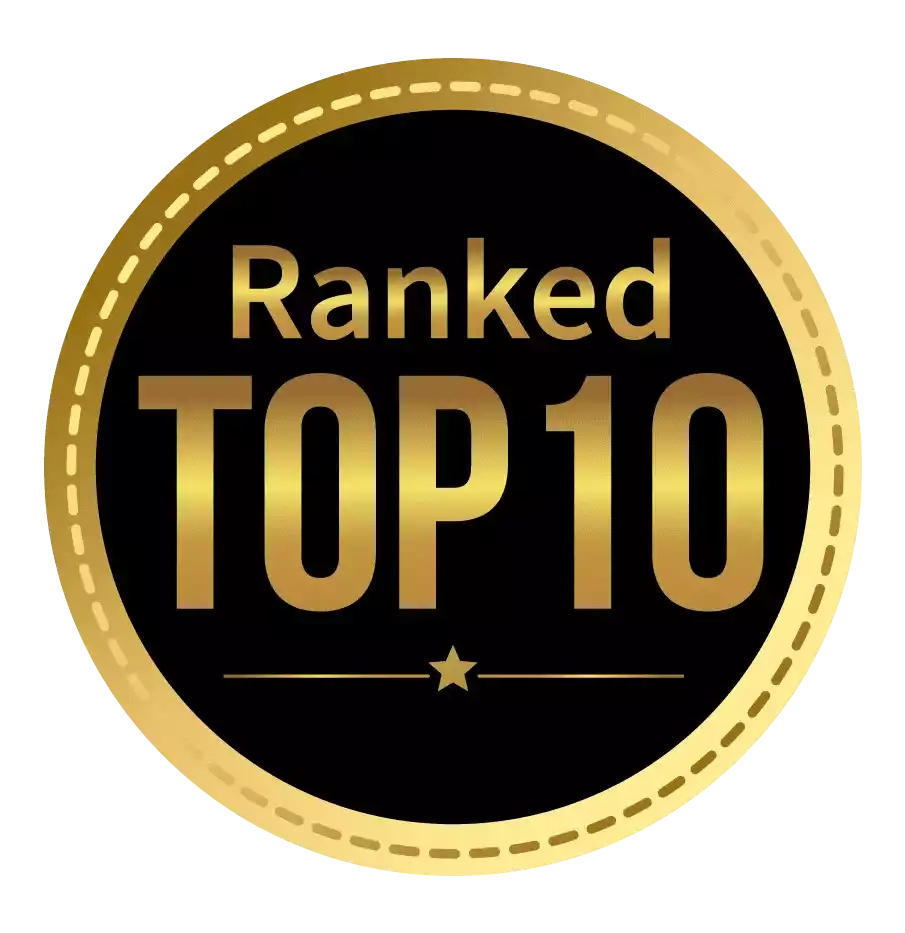 Amongst India's most promising Hotel Management Institute by Higher Education Review 2021
---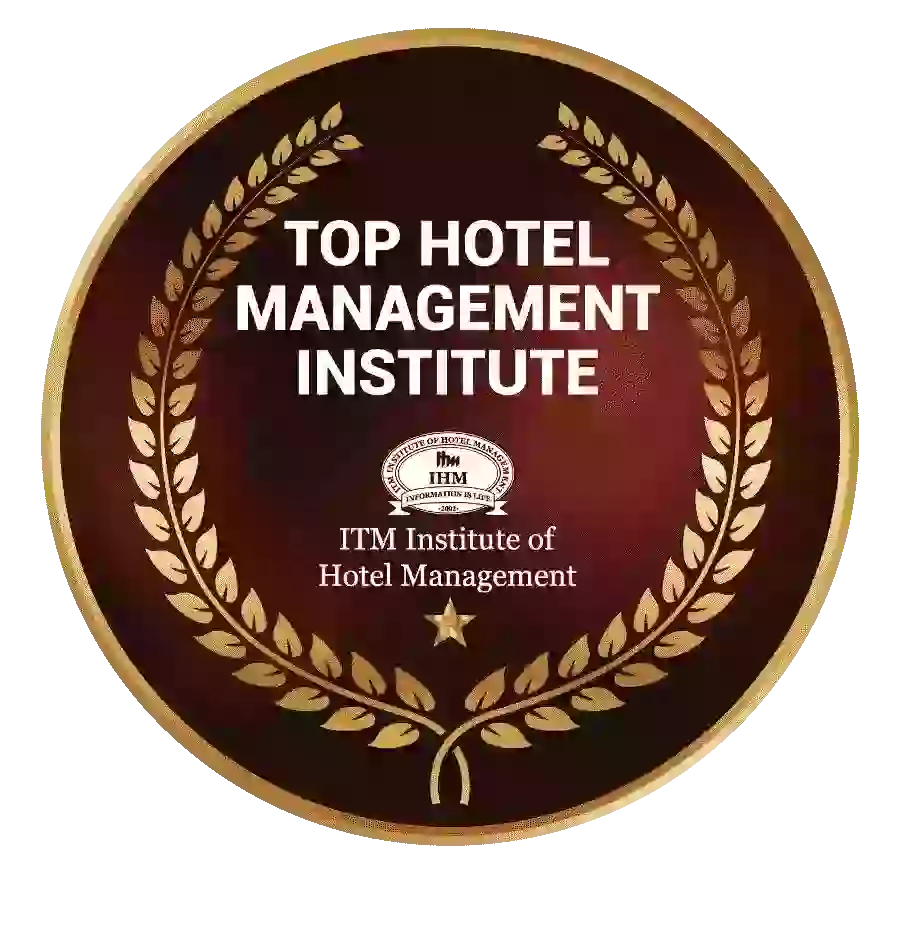 Ranked Top Hotel Management Institute awarded by Times Education Icon 2022
---
Quality Education, Outstanding Administration & Leading Infrastructure by Educational Excellence Awards & Conference 2021
---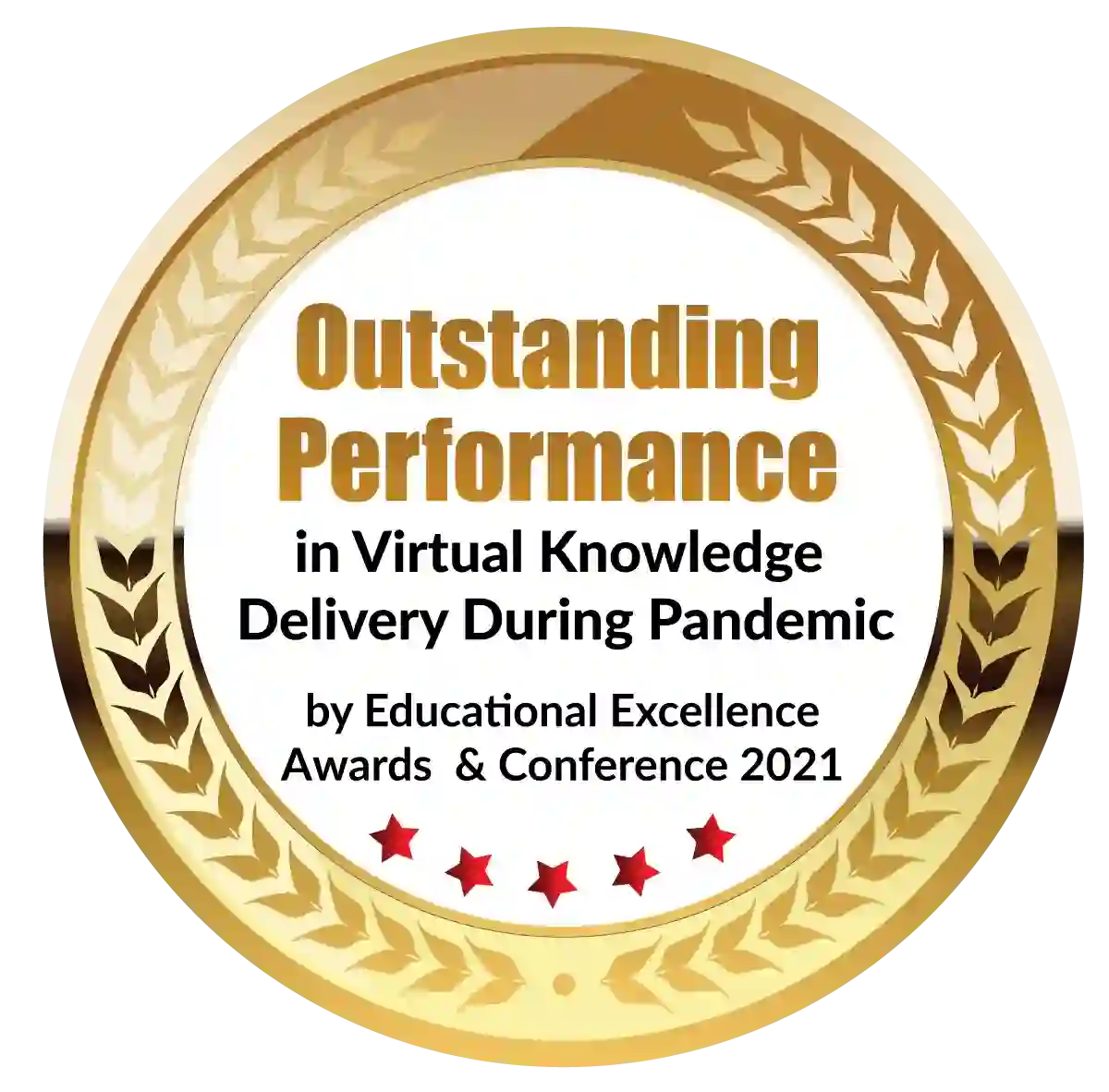 Outstanding Performance in Virtual Knowledge Delivery During Pandemic by Educational Excellence Awards & Conference 2021