Students Trained & Placed
Kitchen Training Facility
International & National Internships only at 5-star Properties
One to One Corporate Mentorship
An Entrepreneurial Culture at the Campus
Dignified with Rankings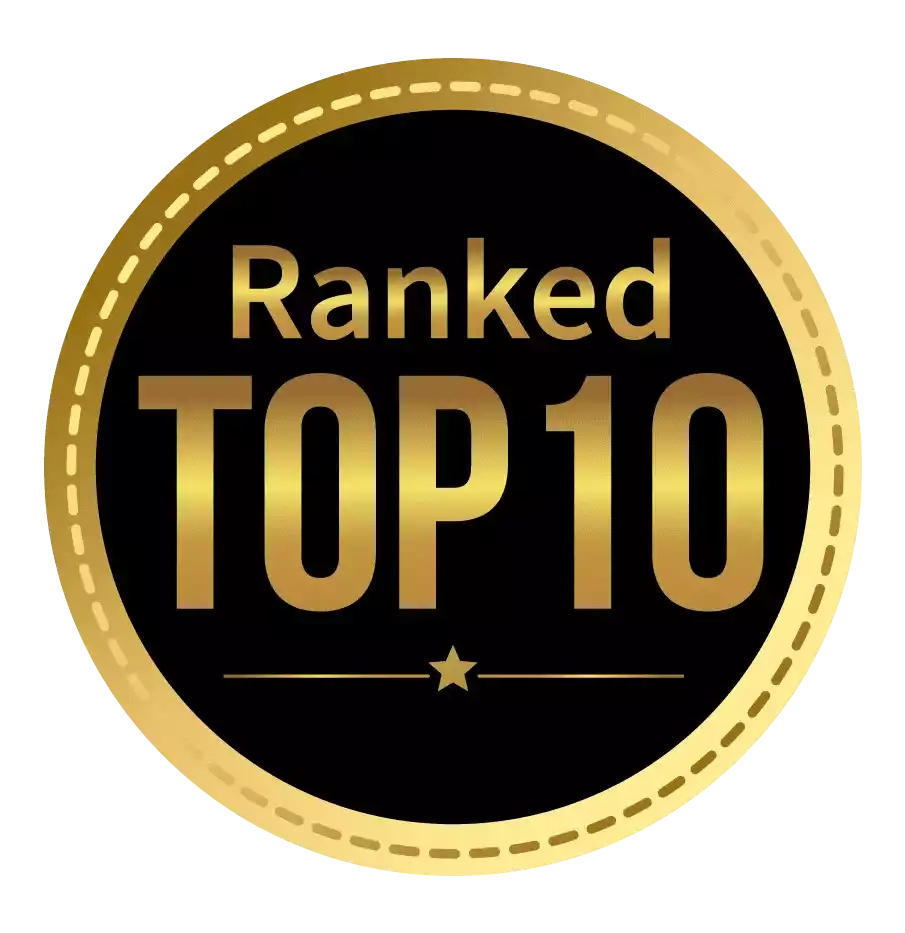 Amongst India's most promising Hotel Management Institute by Higher Education Review 2022
---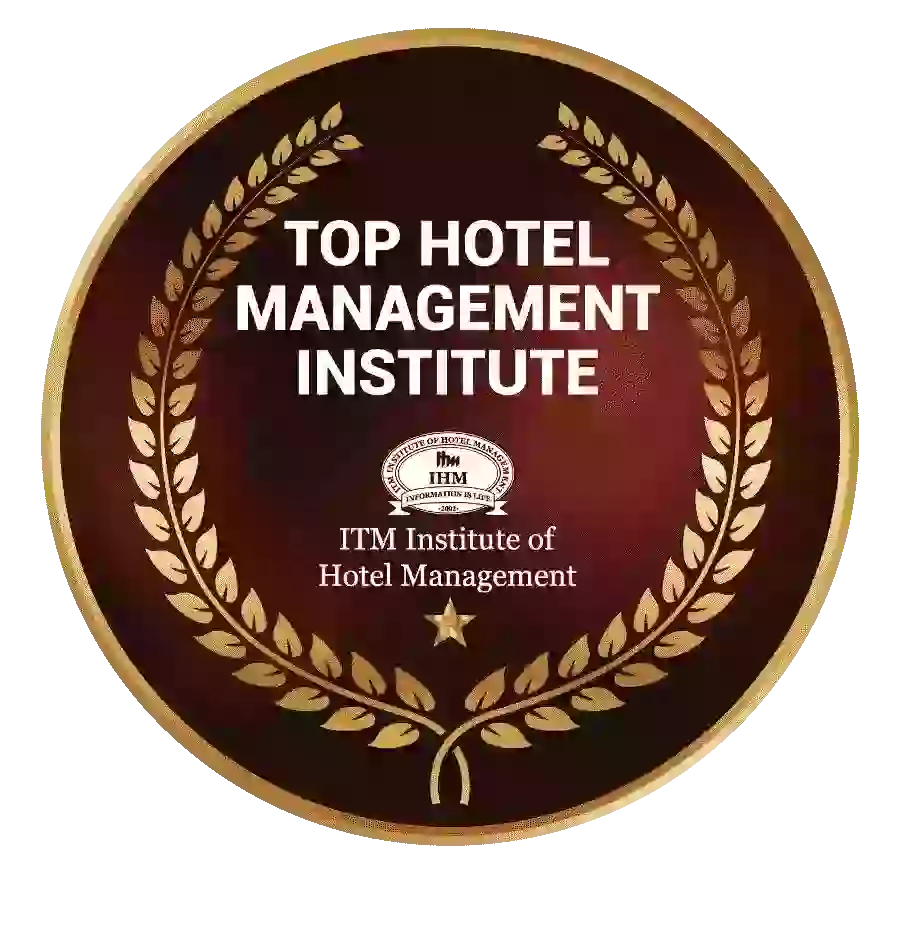 Ranked Top Hotel Management Institute awarded by Times Education Icon 2022
---
Quality Education, Outstanding Administration & Leading Infrastructure by Educational Excellence Awards & Conference 2021
---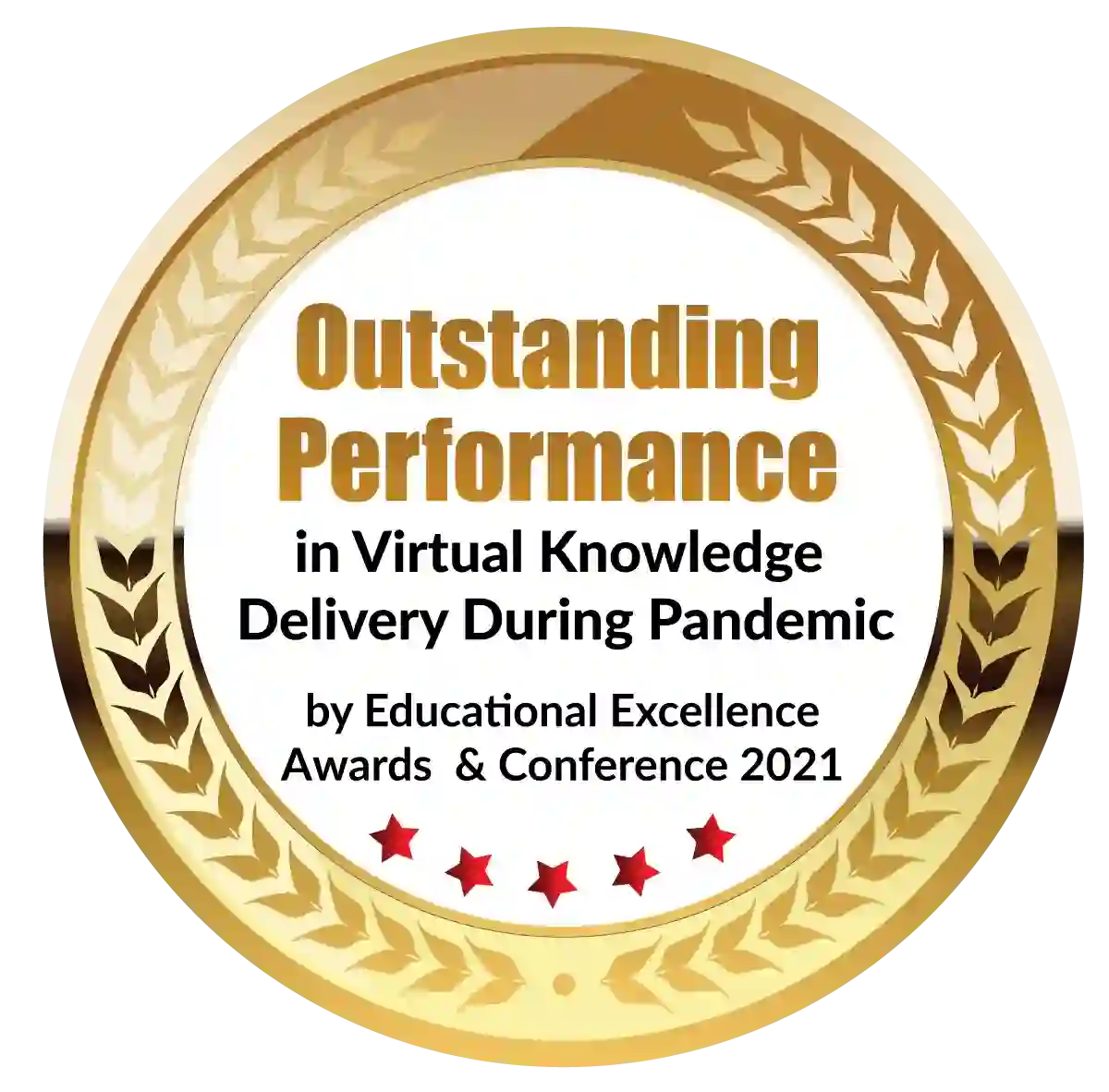 Outstanding Performance in Virtual Knowledge Delivery During Pandemic by Educational Excellence Awards & Conference 2021
What Is a PGDM in Logistics and Supply Chain?
A business's many aspects must be departmentalized in order for it to expand and become professional. Management and operating procedures must be in place in each department. Logistics and supply chain management is critical in manufacturing and product-based businesses. In a few businesses, these are two independent divisions, but in the majority of businesses, they are one. Logistics and supply chain management is concerned with the administration and coordination of products, goods, and services from the point of manufacture to delivery to the client.
A pizza delivery firm is the finest example of understanding logistics and supply chain management. All parts of logistics and supply chain management are engaged, from purchasing the raw materials for the pizza through to packing the cooked pizza, assigning the delivery person, and delivering the pizza to the correct consumer. There are also other considerations. And the PGDM in Operations and Supply chain management teaches you everything you need to know about them.
Logistics and supply chain management are critical components of any manufacturing or product-based company. If you want to pursue a PGDM in logistics and supply chain management, you've chosen a good field that is rapidly expanding in India.
However, before you make your selection, you should learn everything you can about the PGDM in logistics and supply chain management. Everything you need to know about the course fees, the syllabus, and future careers and earnings may be found in the blog below. After reading and comprehending this information, you should carefully consider pursuing a PGDM in logistics and supply chain management.
Candidates can work in any industry after obtaining the PGDM in Operations Management. The curriculum includes a 4- to 6-month training period during which candidates can learn about current workplace technologies.
The following are some of the major industries that hire PGDM in Operations and Supply Chain Management graduates:
Industry of supply chains - Supply Chain Managers play an important role in the supply chain business. By taking the Operations and Supply Chain Management course, you can become the head of a company's supply chain department.
Research- It has become a more important position in the industry. Data gathering and analysis are critical for organizations across industries since information is readily available in the past and in the current time.
E-commerce- It refers to the practice of selling goods and services over the internet. This is a booming industry that is expected to thrive in the next years.
Analysis - To collect raw data and summarize it in a way that is easy to understand to aid corporations in their decision-making processes.
Consulting - This industry deals with financial or loan advisory services, such as advising customers on loans and money management.
Logistics- Transportation, shipping, freight management, and supply chain management are all responsibilities of logistics. This industry offers a variety of job options.
Retail - Because Operations Management and Supply Chain are strongly tied to Retail Management, you may want to pursue a career in this field. Supply is a crucial aspect of product distribution that, if managed, can benefit your retail organization.
Pharma - You can pursue a career in the pharmaceutical industry with a PGDM in operations management. You can manage the supply chain for a number of pharmaceutical firms. These are specialized and require temperature control carriers on occasion.
Manufacturing - This PGDM is a great way to get into the manufacturing industry. The activities within the plant and till the storage warehouse are included in the management of operations in the manufacturing industry. You could work as a warehouse or logistics manager.
As a result, after completing a PGDM in Operations Management, you can apply for a variety of professions. Operations Manager, Purchase Manager, Sales Manager, Material Planner, and Purchase Analyst are the most typical occupations after a PGDM in Operations Management.
The primary business function of any company is operations. Operations include everything from product development to packaging and delivery. Students enrolled in the PGDM in Operations program hone and strengthen their operational management skills.
Operations can cover a wide range of tasks depending on the sector. As a result, it can be rather different. As part of the PGDM in operations management curriculum, you will learn crucial managerial and technical skills that are transferrable across sectors.
The PGDM in Global business operations is a popular program to take because of its importance in the working world. It is one of the top options for post-graduate study.
An Operations manager's annual compensation ranges between INR 3 and 8 lakh. It is one of the most lucrative courses in modern years. While ascending the career ladder, you can anticipate doubling or even quadrupling your annual salary as you gain experience and knowledge in this field.
A PGDM in Operations and Supply Chain Management will provide you with a wide range of managerial abilities. It is based on current industry needs rather than a predetermined plan of action. Many top business leaders prioritize selecting applicants with actual experience.
Because it is much easier for a real-life trainer to adapt to the sector and perform well. With the correct training and direction, you can have a successful career in management.
Communication skills are very crucial in the corporate world, and the PGDM in Operations Management will provide them. It is useless to gain anything in management except communication abilities.
Here are the top three skills you'll learn:
Communication - Improving your communication skills will help you get along better with your customers. Effective communication is one of the most crucial life skills to master. The conveyance of information in order to obtain a better understanding is characterized as communication. It can be done orally (through conversations), in writing (via books, websites, and periodicals), visually (through graphs, charts, and maps), or nonverbally.
Face-to-face, telephone, radio or television, and other media are examples of spoken or verbal communication. Nonverbal communication includes body language, gestures, how we dress or act, where we stand, and even our scent. We use a variety of subtle means to communicate with others.
Face-to-face, telephone, radio or television, and other media are examples of spoken or verbal communication.
Written communication includes letters, e-mails, social media, books, periodicals, the Internet, and other types of written communication. Until recently, in the sphere of written communication, a relatively small number of writers and publishers enjoyed tremendous authority. We may now all write and publish our ideas on the internet, resulting in a flood of data and communication options.
Personality Development - In each business situation, confidence and boldness are essential. Personal development is primarily concerned with grooming and enhancing one's inner and exterior selves in order to effect good change in one's life. Every individual has a unique persona that may be honed, perfected, and developed. Improving communication, language speaking ability, and confidence, as well as having certain interests, are all part of this strategy.
Leadership- It entails helping others and oneself to do the right thing. They chart a path of action, conjure up a captivating vision, and create something new. Leadership is dynamic, engaging, and inspirational because it is about determining where you need to go as a team or organization in order to "win."
Leadership is a skill that can be learned by almost anyone if they are properly trained. A competent leader is capable of taking on duties, working on group tasks, teamwork, and understanding individual strengths and shortcomings.
A good leader can assess the current situation and forecast the future. Any professional must have visionary abilities. They come from being alert, doing research, and being interested in a variety of subjects. Most leaders develop the habit of reading, and this PGDM course pushes you to read, share, and use your power to innovate.
In summary, the PGDM in Global business operations Management is one of the most popular management courses. You can build a great career out of it with the correct B-school and assistance.
Highlights from the Postgraduate Diploma in Supply chain management course
Here's a quick rundown of PGDM's highlights in logistics and supply chain management. It contains all of the necessary information for a quick glance. More detailed information, as well as some supplementary material, may be found online, giving you a complete image of a Postgraduate Diploma in Supply chain management.
The PGDM in logistics and supply chain management is a postgraduate degree program.
Depending on the institute you enroll in, the course will take you 2-3 years to finish.
The PGDM in logistics and supply chain management is taught in a semester format.
You must be a graduate to be eligible. Your bachelor's degree must be from a government-approved university and for a government-approved program.
Dignified with Rankings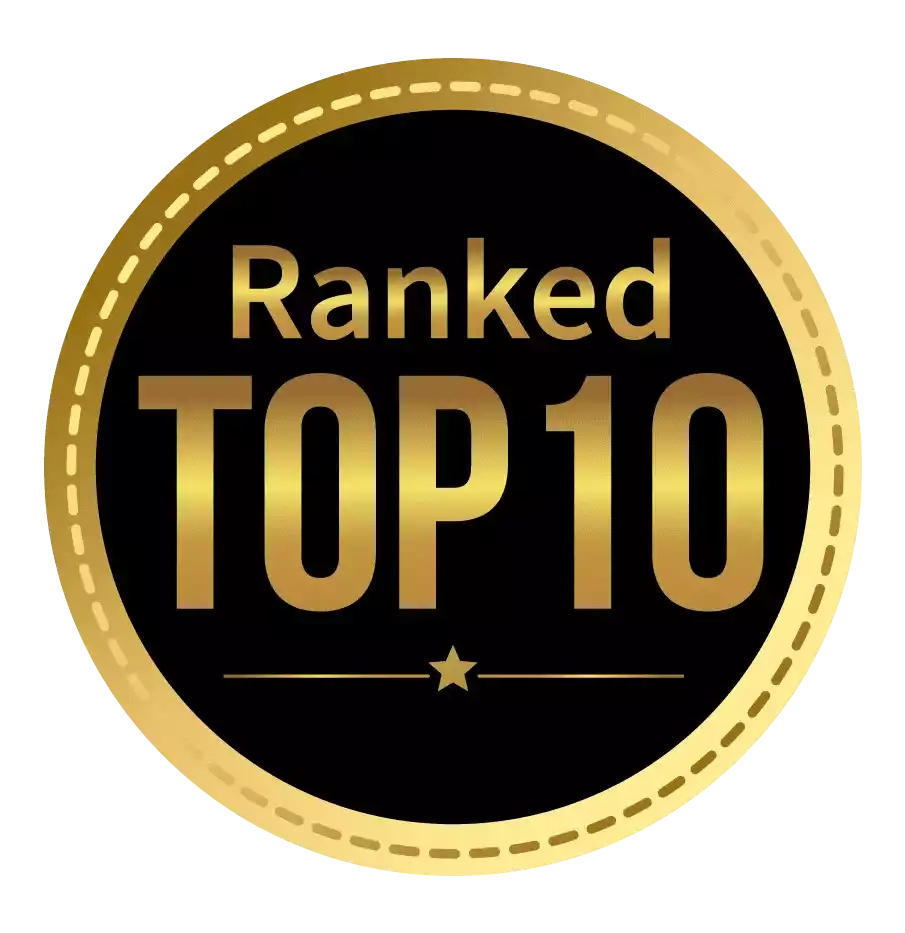 Amongst India's most promising Hotel Management Institute by Higher Education Review 2021
---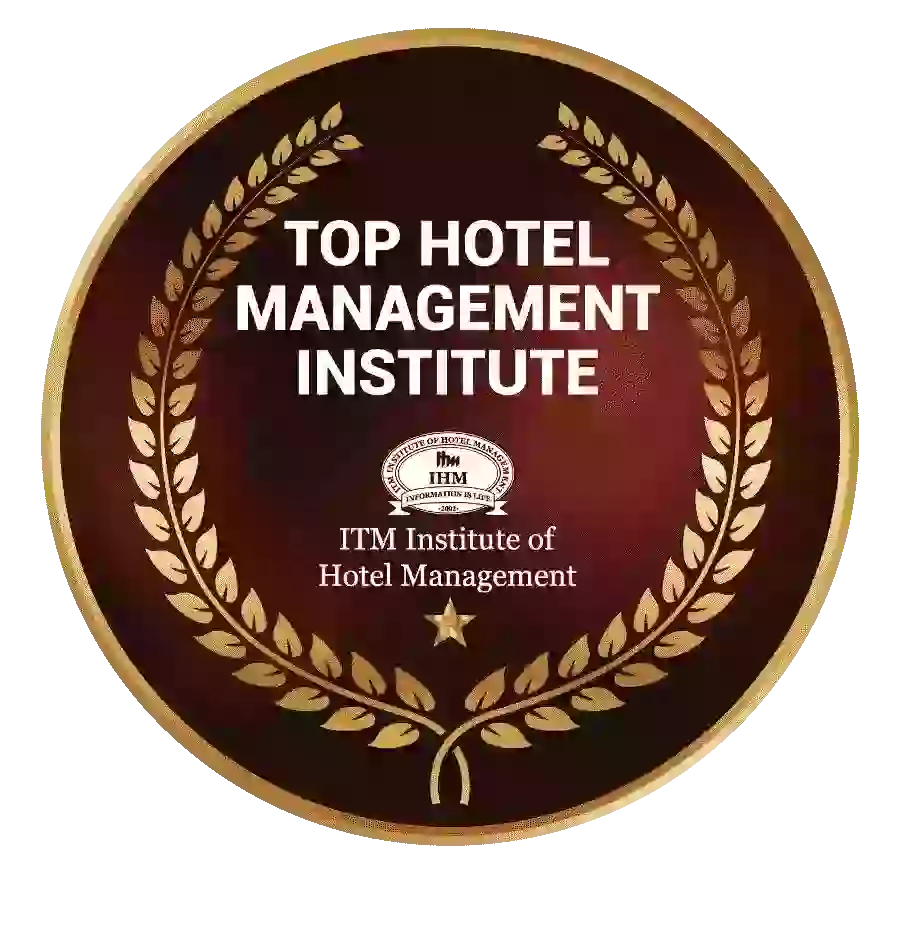 Ranked Top Hotel Management Institute awarded by Times Education Icon 2022
---
Quality Education, Outstanding Administration & Leading Infrastructure by Educational Excellence Awards & Conference 2021
---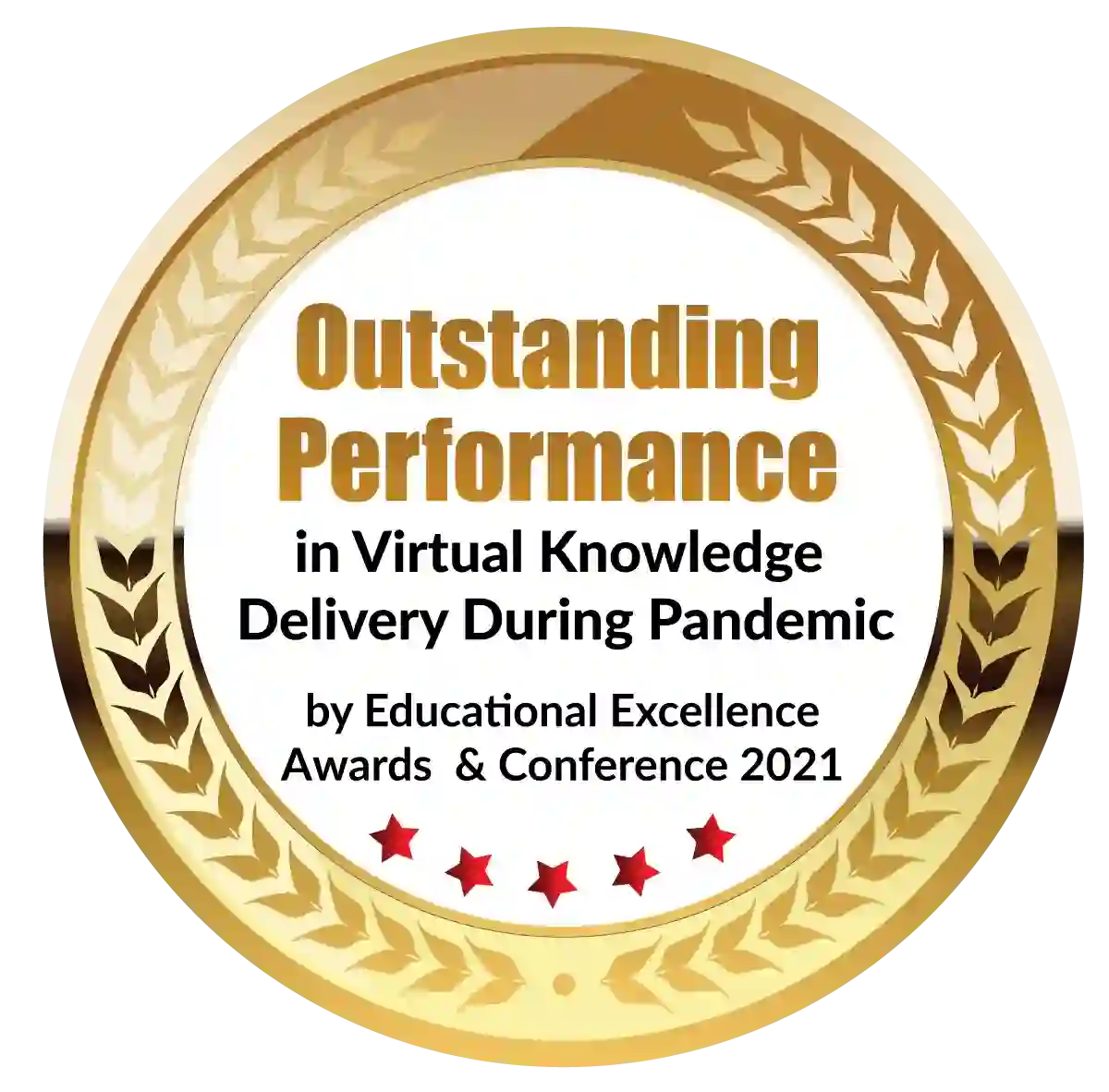 Outstanding Performance in Virtual Knowledge Delivery During Pandemic by Educational Excellence Awards & Conference 2021