Students Trained & Placed
Kitchen Training Facility
International & National Internships only at 5-star Properties
One to One Corporate Mentorship
An Entrepreneurial Culture at the Campus
Dignified with Rankings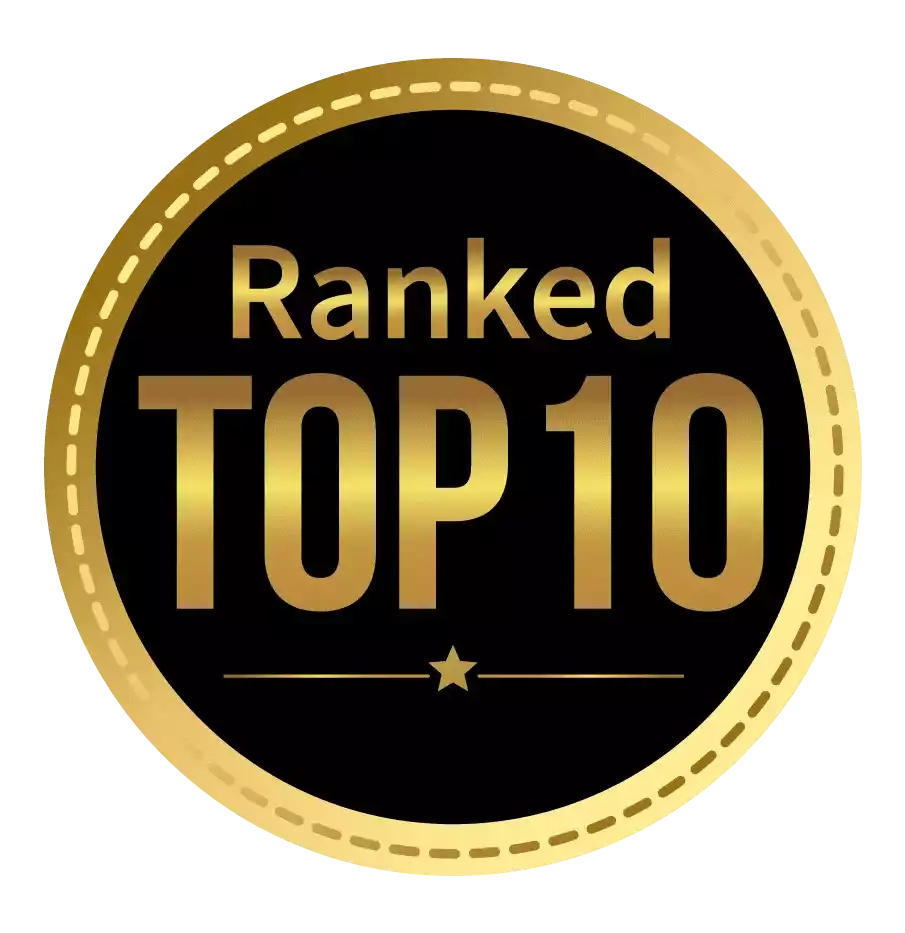 Amongst India's most promising Hotel Management Institute by Higher Education Review 2022
---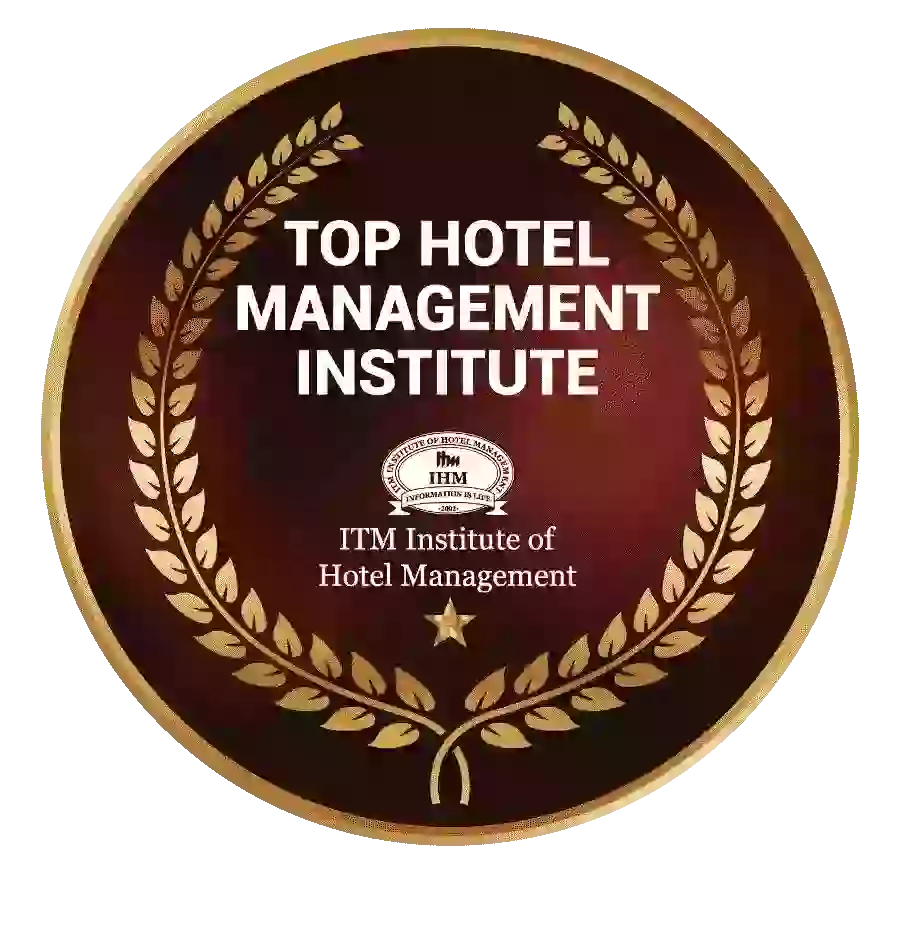 Ranked Top Hotel Management Institute awarded by Times Education Icon 2022
---
Quality Education, Outstanding Administration & Leading Infrastructure by Educational Excellence Awards & Conference 2021
---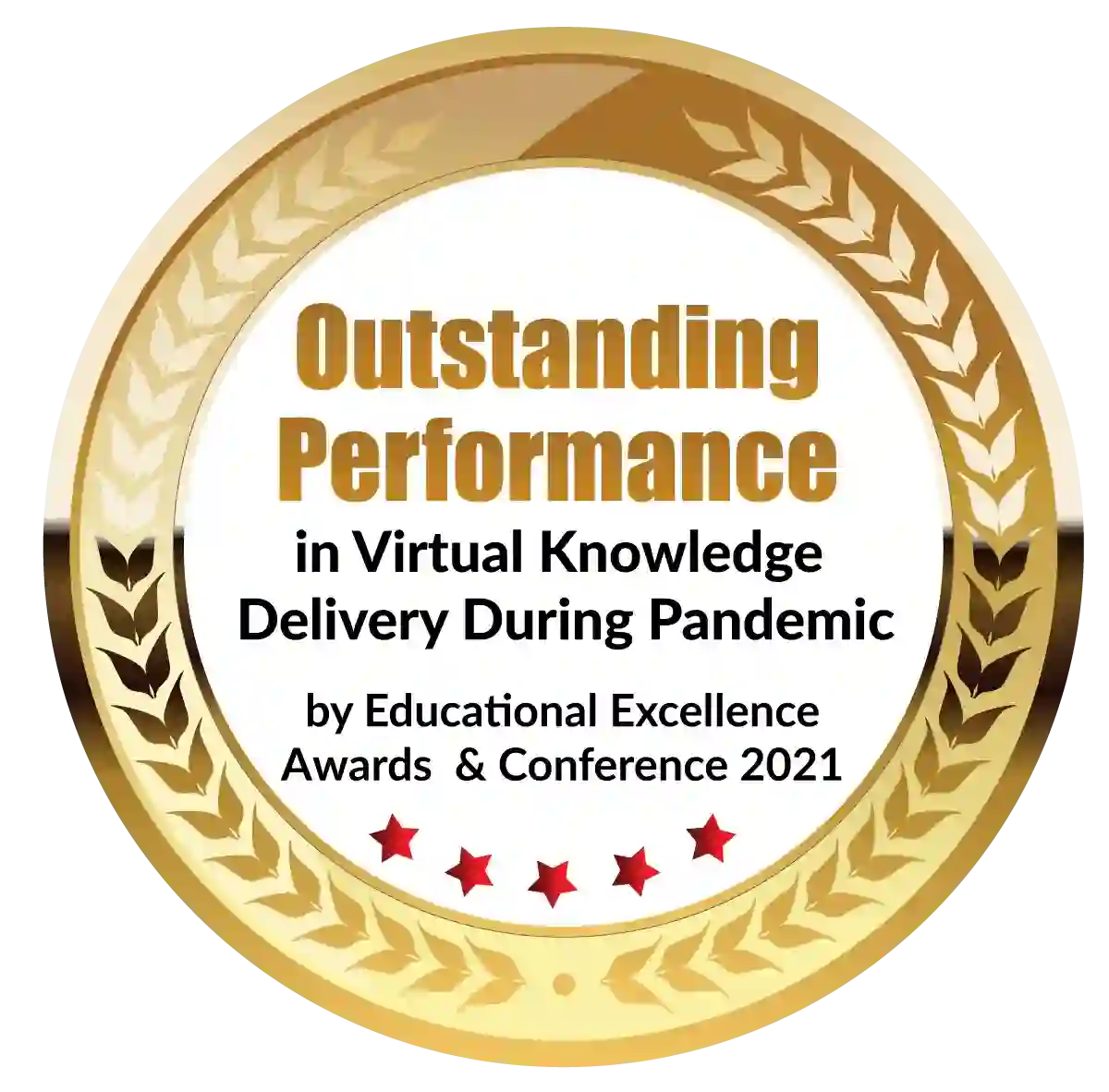 Outstanding Performance in Virtual Knowledge Delivery During Pandemic by Educational Excellence Awards & Conference 2021
In today's digital age, where knowledge explosion has resulted in rapid change, the educational system must keep up with these tremendous shifts in order to remain meaningful and relevant. Personnel capable of information management, knowledge management, and change management are required by society for such an efficient education system. Unemployment is also a major issue in our society.
Education, as a change agent, must also train future generations with entrepreneurial skills and temperament, allowing them to create not only their own jobs, but also jobs for others, thereby contributing to the national economy. PGDM colleges in Mumbai provide a Post Graduate Diploma in Educational Management & Edupreneurship. It is a part-time course that lasts two semesters. The goal of the program is to introduce teachers to the various theories, principles, and practices in the field of educational management, as well as to prepare current and future management personnel for their roles as Principals, Vice Principals, CEOs, Administrators, and Heads of Educational Institutions. It also seeks to develop edupreneurs who are capable of planning and executing small and large educational businesses.
Learning Objectives of PGDM Mumbai
Understanding of Educational Management Discipline in depth and across disciplines.
Development of entrepreneurship to start any Educational Institution or Program Development of competencies and abilities required to become an Educational Administrator/Manager/Supervisor/Coordinator.
Gaining a better grasp of educational policies and programs.
Platforms for Peer-to-Peer Learning
Platforms for collaborative, constructivist learning that emphasize peer learning and sharing. Reflections and active learning settings help students learn holistically.
Curriculum that is comprehensive
A curriculum that promotes learning and includes all theoretical and practical components required to understand management and related issues.
Sessions of active learning
During class hours, students are actively involved through lively conversation, brainstorming, seminar presentations, case studies, and open book assignments as part of internal evaluation to ensure that each student learns the topics in the most practical way possible.
Curriculum that is based on industry needs
Curriculum is designed to meet the needs and problems of today's best PGDM colleges in Mumbai. The courses are developed in collaboration with academia, industry, and students.
Prospects are diverse.
This program gives students the opportunity to advance their careers as supervisors, HODs, coordinators, principals, and edupreneurs.
Advice from a professional
Mentors with a wide range of research expertise who are highly qualified, adaptable, and experienced.
Pedology based on technology
The use of Google Classroom, flipped classrooms, Edmodo, blogs, and platforms is widespread.
Students can pursue a Post Graduate Diploma in Management once they have completed their undergraduate studies. This program is unique in that it does not discriminate against candidates based on their educational backgrounds, meaning that anyone from professions such as commerce, humanities, science, and others can enroll in it.
Another distinguishing element is the direction with which PGDM institutes in Mumbai educate their students. Rather than focused solely on the theoretical, it is application-based and industry-integrated. A wide range of business schools in Mumbai offer PGDM Mumbai programs.
Pursuing a PGDM is not enough to ensure success. The ultimate key to success is selecting the correct PGDM specialization based on your area of interest and understanding, as well as its application to your profession. Dual specializations are available in PGDM specializations; one is major and the other is minor.
HRM, Business Analytics, Marketing, Finance, and Information Technology are the most common specialities provided by PGDM institutes in Mumbai. PGDM in Digital Marketing, International Business, and Retail Marketing are three newer specializations that have gained traction in the current market.
Each speciality covers a different aspect of management. However, they are all interconnected and reliant on one another in order for an organization to work properly. As a result, regardless of the concentration chosen, a student of industry-oriented and industry-integrated PGDM courses in Mumbai must have a thorough understanding of all elements. It is recommended that you look into all of the specializations before deciding on one.
Here are some of the most popular specialities and their areas of focus:
Management of the Supply Chain
The supply chain management business has seen a considerable increase in opportunities and problems as a result of the advent of E-commerce. Indeed, online marketing has pushed the sluggish side of supply chain operations to the forefront, allowing for the replacement of obsolete methods with leaner procedures and more effective techniques.
Logistics is concerned with the intricacies of the entire process, whereas supply chain is concerned with all aspects of managing the supply chain in manufacturing-related organizations.
As a result, candidates might select this concentration as a means of enhancing their general growth and innovation.
Logistics Management, Operations Management, Inventory Management, Queuing Systems, Six Sigma, Supply Chain Risk Management, and Forecasting are some of the disciplines covered by the best PGDM colleges in Mumbai.
Human Resource Management
Any organization's employees is regarded as one of its most valuable assets. HR is one of the most sought-after PGDM courses in Mumbai for a variety of reasons, and it is still relevant today. HR expertise is all about managing an organization's resources. It is the most crucial and vital aspect of running a business.
Due to variables such as outsourcing and workplace diversity, this profession has undergone a lot of development and growth in recent years. Industrial Relations, Training and Development, Compensation, Change, Organizational Development, International Human Resource Management, and Strategic Human Resource Management are some of the aspects of HR specialization covered by PGDM institutes in India.
Finance
The proper administration and exploitation of resources such as money is critical to any organization's sustainability. In the previous few decades, capital management practices have advanced by leaps and bounds, owing to advances in technology and software that have simplified all operations.
A candidate who merely has good math skills may not be able to learn this field's art. Financial Derivatives, Financial Cost and Management Accounting, Security Analysis and Portfolio, Risk and Insurance, Banking and Taxation are just a few of the disciplines taught in these specialities. Candidates with a knack for statistics might pick this concentration for their PGDM because it will allow them to pursue high-paying positions.
Business Analytics
Due to the importance of data in today's enterprises, Business Analytics is a data-driven specialization that is one of the most sought after by hopefuls. The need for corporations to glean insights from years of data has prompted them to seek out students who are experts in this field. In fact, there are only a handful universities that offer these PGDM programs. Predictive analytics, descriptive analytics, business intelligence, R-programming, Python, SAS, and other tools are all covered in Business Analytics. This course combines science, business, research, statistics, and technology into one subject.
Marketing
Due to its evident popularity and widespread application in today's corporate environment, marketing is one of the most popular specializations taught by practically all business schools. This program is known for providing high-paying professions and requiring creative skill sets. This field's dynamic nature makes it one of the most important areas of management today.
Consumer Behavior, Customer Relationships, Integrated Marketing Communications, Services Marketing, Sales and Distribution, Branding, and Digital Marketing are just a few of the topics covered. Before enrolling in this course, students should determine their areas of interest and assess their communication abilities.
You could work in an advertising agency, a digital marketing firm, a corporate company's marketing department, or the sales team after completing the program successfully. Candidates that are ambitious, outgoing, and have a unique aptitude to solve problems should pursue this specialization.
PGDM International Business 
The study of how to manage and increase international business activities is part of the PGDM in International Business curriculum. This PGDM program is comparable to an MBA in International Business provided by a number of universities and PGDM colleges in Mumbai connected with them. Separate top PGDM colleges in Mumbai that provide International Business courses, on the other hand, are more likely to add new courses to the curriculum and keep it up to date with the newest industry requirements.
The PGDM in International Business from the top PGDM colleges in Mumbai is a good choice for those who want to work in a vibrant, fast-paced industry with limitless opportunities for advancement. This PGDM program provides students with the information and abilities they need to flourish in areas relevant to an organization's cross-border commercial activities. This course not only covers numerous areas of company management, but also teaches students how to interact with individuals of diverse nationalities while maintaining professional behavior.
Operations Management 
Any organization's operations are one of the most important business functions. The manufacturing of a product, its packaging, and its distribution to clients, for example, are all operations of a manufacturing business. Similarly, in a service-based corporation, the services and their provision are referred to as the company's operations. Students in the PGDM in Operations program gain knowledge and skills in operations management.
Operations can span a wide range of functions depending on the sector. This PGDM programme will teach you how to acquire core managerial and technical abilities that can be applied to any sector and will prepare you to work in any industry of your choice. The PGDM in operations is a popular post-graduate programme since it is highly valued in the professional world.
Dignified with Rankings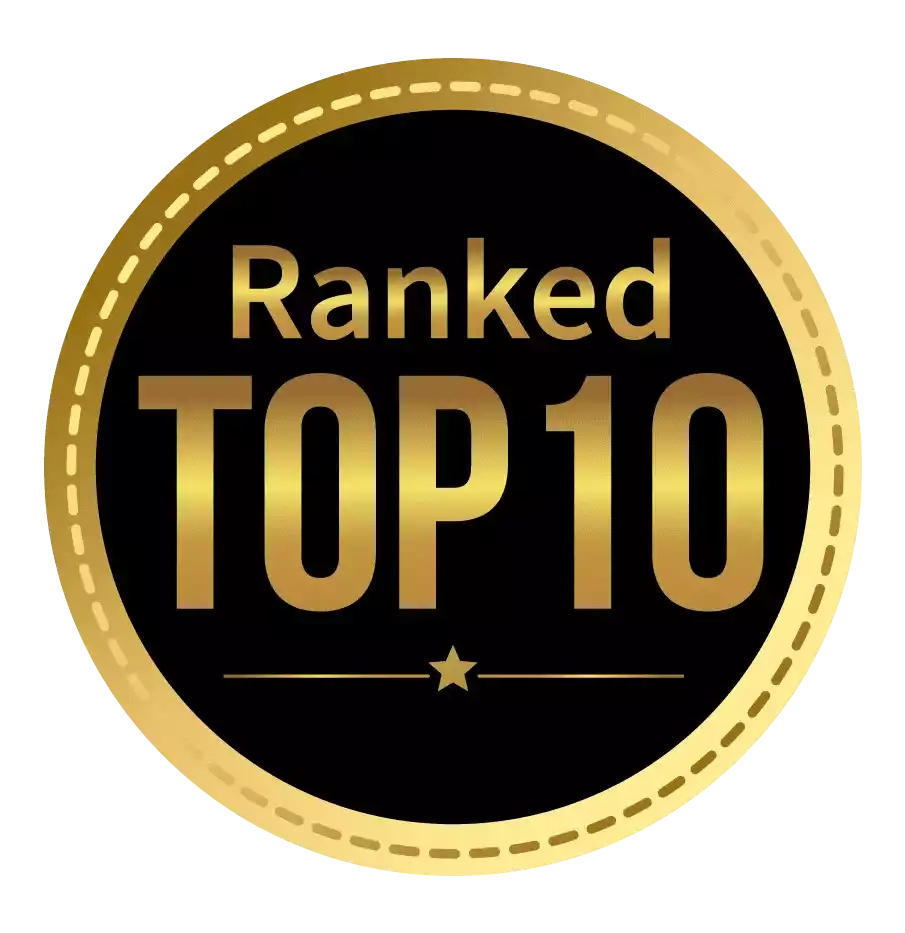 Amongst India's most promising Hotel Management Institute by Higher Education Review 2021
---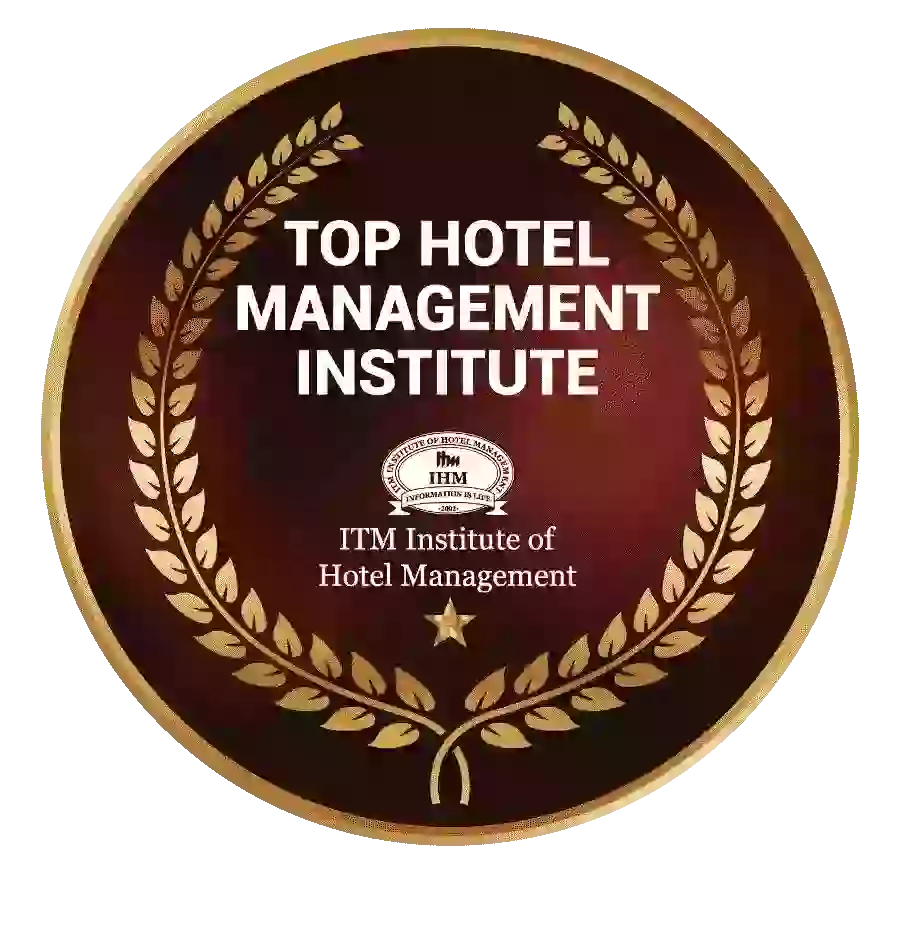 Ranked Top Hotel Management Institute awarded by Times Education Icon 2022
---
Quality Education, Outstanding Administration & Leading Infrastructure by Educational Excellence Awards & Conference 2021
---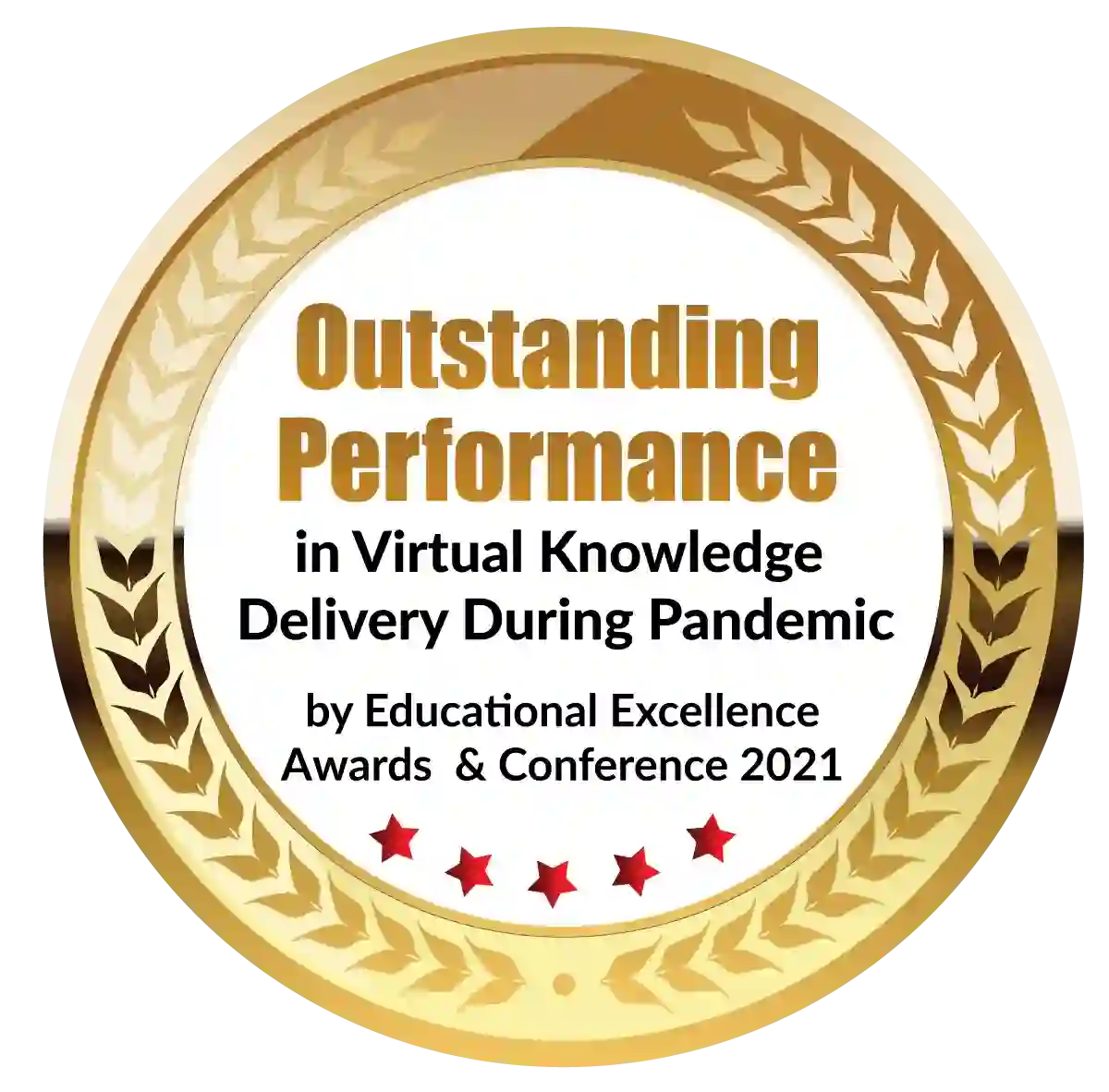 Outstanding Performance in Virtual Knowledge Delivery During Pandemic by Educational Excellence Awards & Conference 2021