Students Trained & Placed
Kitchen Training Facility
International & National Internships only at 5-star Properties
One to One Corporate Mentorship
An Entrepreneurial Culture at the Campus
Dignified with Rankings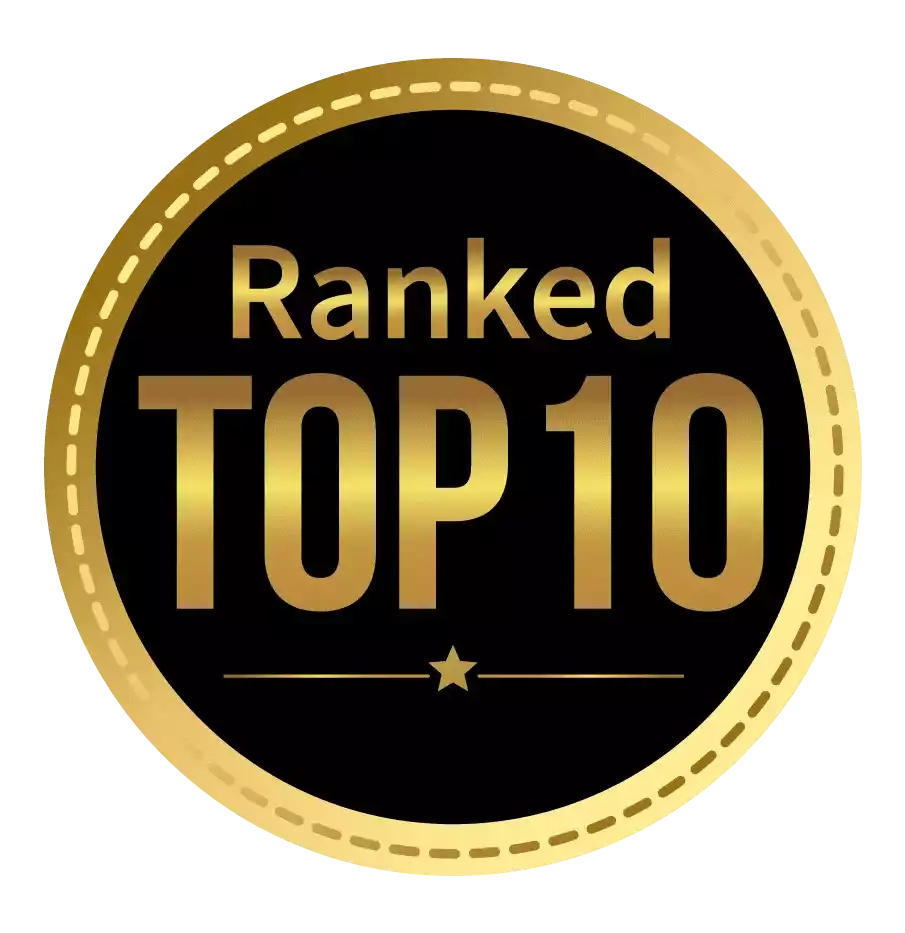 Amongst India's most promising Hotel Management Institute by Higher Education Review 2022
---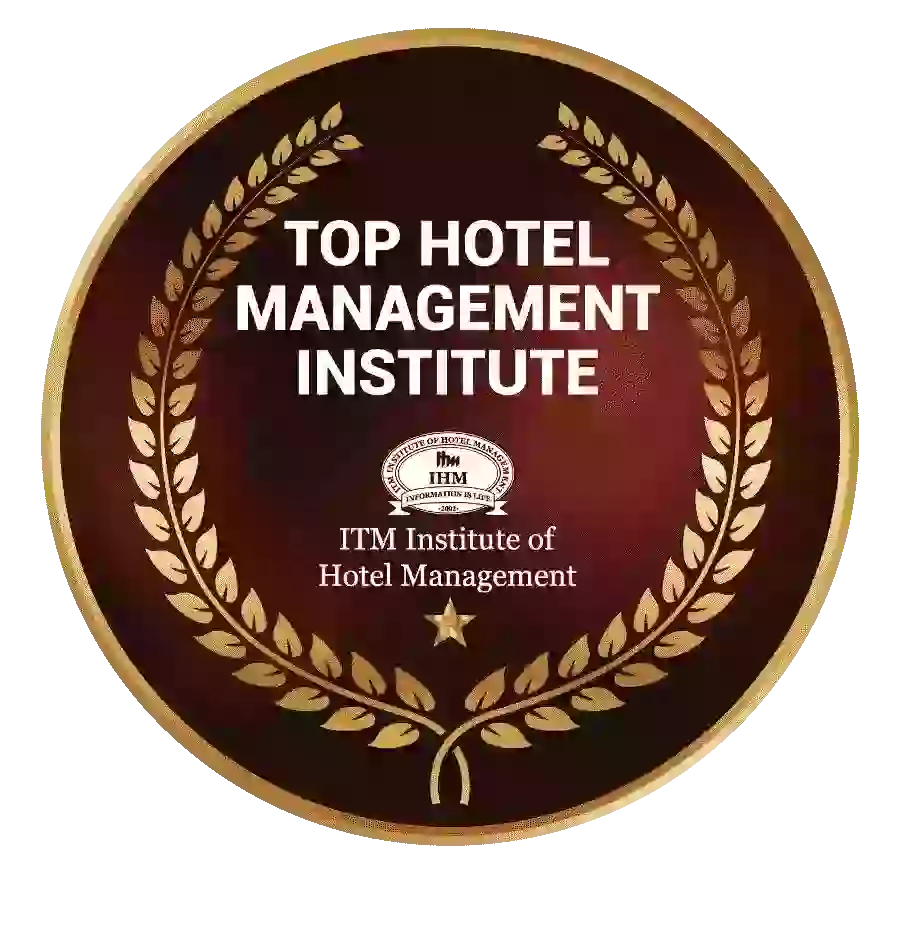 Ranked Top Hotel Management Institute awarded by Times Education Icon 2022
---
Quality Education, Outstanding Administration & Leading Infrastructure by Educational Excellence Awards & Conference 2021
---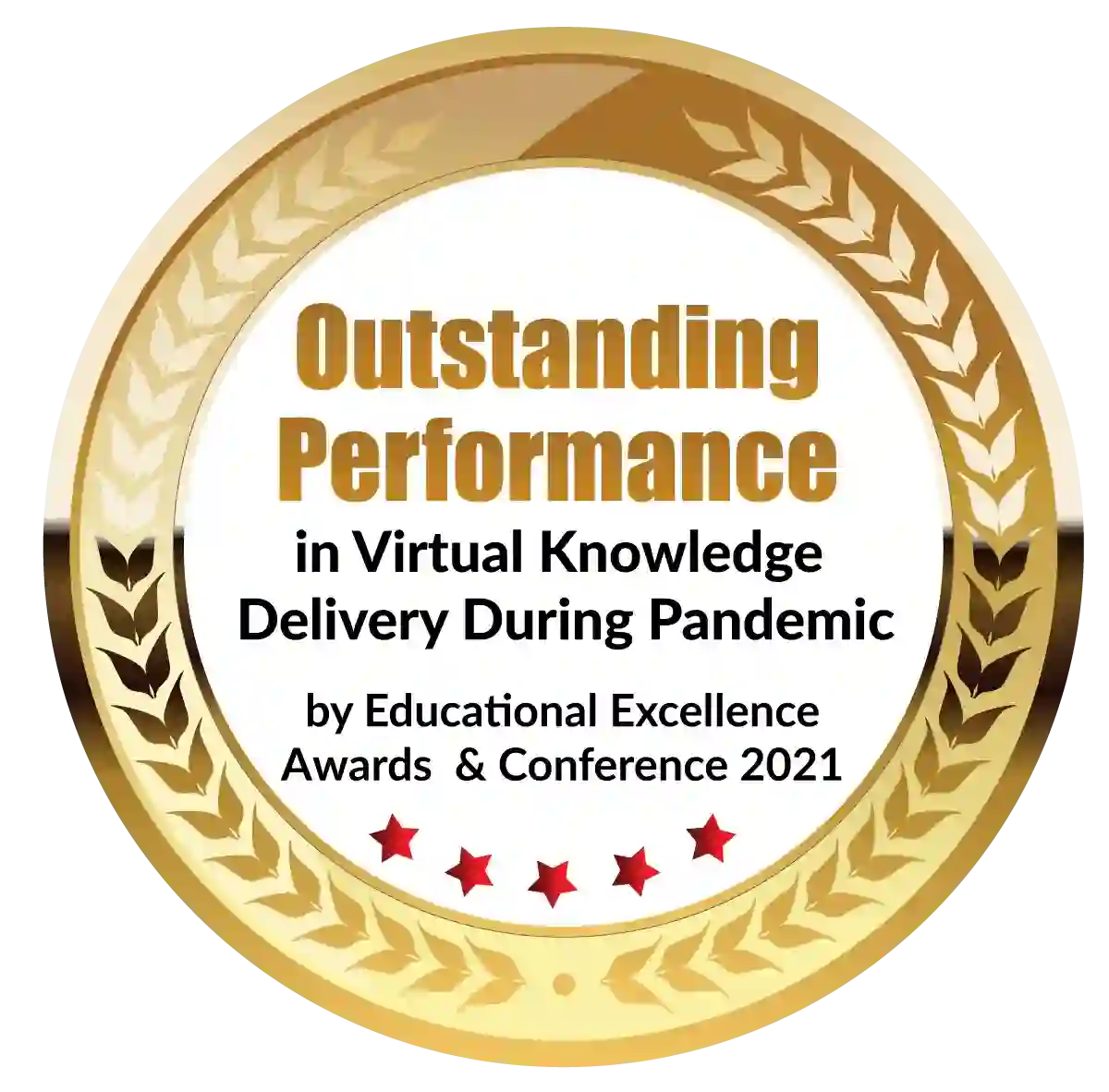 Outstanding Performance in Virtual Knowledge Delivery During Pandemic by Educational Excellence Awards & Conference 2021
To remain meaningful and relevant in today's digital age, where knowledge explosion has resulted in rapid change, the educational system must keep up with these great transformations. For such an efficient education system, society requires personnel who are capable of information management, knowledge management, and change management. In our society, unemployment is also a huge concern.
As a change agent, education must also prepare future generations with entrepreneurial skills and temperament, allowing them to generate not only their own occupations but also ones for others, thereby contributing to the national economy. Post Graduate Diploma in Educational Management and Edupreneurship is offered by PGDM courses in India. This is a two-semester part-time program. The program's purpose is to educate teachers on educational management's many theories, ideas, and practices, as well as to train existing and prospective management employees for jobs such as principals, vice-principals, CEOs, administrators, and heads of educational institutions. It also aims to foster entrepreneurs who can plan and implement small and large educational businesses.
A PGDM course in India that focuses on management is unsurpassed. Potential aspirants will get leadership, decision-making, and strategic abilities as a result of this postgraduate business degree. It is intended to help graduates have a better understanding of general business management functions.
A PGDM education in India from a well-known PGDM College is undoubtedly the best option if you want to develop a successful career in the corporate world. However, in response to the growing demand for this course, colleges and universities have begun to offer multiple specialties that allow students to acquire unique abilities in certain areas of interest. As a result, choosing the correct PGDM concentration is critical for advancing your career and increasing your compensation.
PGDM courses in India Learning Objectives
Knowledge of Educational Administration In-depth and cross-disciplinary discipline.
Entrepreneurship development for the establishment of any educational institution or program Developing the skills and talents needed to work as an educational administrator, manager, supervisor, or coordinator.
A greater understanding of educational policies and programs.
Peer-to-Peer Learning Platforms
Platforms that emphasize peer learning and sharing for collaborative, constructivist learning. Students benefit from reflections and active learning environments because they learn holistically.
An all-encompassing curriculum
A curriculum that encourages learning and contains all of the theoretical and practical components necessary to comprehend management and related concerns.
Active learning sessions
As part of internal evaluation, students are actively involved during class hours through lively discussion, brainstorming, seminar presentations, case studies, and open book assignments to ensure that each student learns the topics in the most practical way possible.
Curriculum that is based on the needs of the industry
The curriculum is tailored to the needs and issues faced by today's top PGDM courses institutes in India. Academics, industry, and students collaborated to create the courses.
The possibilities are numerous.
Students can enhance their careers as supervisors, HODs, coordinators, principals, and entrepreneurs through this curriculum.
A professional's opinion
Mentors who are highly competent, versatile, and skilled in a variety of research areas.
Technology-based pedology
Google Classroom, flipped classes, Edmodo, blogs, and platforms are all commonly used.
After completing their undergraduate education, students can pursue a Post Graduate Diploma in Management. This program is unique in that it does not discriminate against applicants based on their educational backgrounds, allowing people from a variety of fields to apply, including commerce, humanities, science, and others.
Another distinguishing feature is the educational approach taken by PGDM courses in India. It is application-based and industry-integrated, rather than being entirely theoretical. PGDM Mumbai programs are offered by a variety of business schools in Mumbai.
Getting a PGDM isn't enough to guarantee success. Selecting the appropriate PGDM specialization based on your area of interest and understanding, as well as its relevance to your profession, is the ultimate key to success. In PGDM specializations, there are two options: a major and a minor specialization.
The most popular specialties offered by PGDM colleges in India include HRM, Business Analytics, Marketing, Finance, and Information Technology. Three newer specialties that have acquired popularity in the current market are the PGDM in Digital Marketing, International Business, and Retail Marketing.
Each specialization focuses on a distinct component of management. However, in order for an organization to function successfully, they are all interrelated and dependent on one another. As a result, a student of industry-oriented and industry-integrated PGDM courses in Mumbai must have a full understanding of all parts, independent of the emphasis chosen. Before settling on a specialty, it is recommended that you investigate all of them.
The following are some of the most popular specialties and their focus areas:
MARKETING
Due to its obvious popularity and vast application in the present corporate climate, practically all management colleges offer the specialization. Because of its dynamic character, a PGDM in Marketing is one of the most relevant fields in management today. Some of the topics covered include advertising, customer relationship management, consumer behavior, integrated marketing communications, sales & distribution, services marketing, branding, and digital marketing. Before deciding on this specialty, the aspirant must first determine their area of interest and assess their communication skills.
FINANCE
Any organization's survival is determined by its ability to effectively use and manage resources such as money. Cash management strategies have evolved by leaps and bounds in the previous decade, thanks to technological and software improvements that have simplified processes. Some of the major areas studied in this concentration for students seeking a PGDM in Finance include financial accounting, cost & management accounting, financial derivatives, security analysis & portfolio, banking & taxation, and risk & insurance.
HUMAN RESOURCE
Human capital, or a company's personnel, is recognized as one of its most precious and irreplaceable assets in today's world. HR has become the most sought-after and relevant specialization nowadays due to its strategic importance. This profession has seen a lot of development and expansion in recent years as a result of factors such as outsourcing and workplace diversity. Training & Development, Industrial Relations, Compensation, Organizational Development, Change, International Human Resource Management, and Strategic Human Resource Management are some of the topics covered in a PGDM in HR concentration.
DIGITAL MARKETING
The world has gone digital, and the Internet has revolutionized many industries, particularly businesses. A PGDM in Digital Marketing can assist businesses in advancing their online presence. This PGDM in India course will teach you how to execute and evaluate e-business operations across the board. Candidates for this specialization should have a great interest in understanding concepts such as Digital Channels, Content Creation & Content Marketing, Affiliate & Influencer Marketing, Search Engine & Social Media Optimization, Social Media Marketing, and Digital Marketing Analytics, and others.
BUSINESS ANALYTICS
Due to the importance of data in today's enterprises, the data-driven analytics specialization is one of the most popular among candidates. Organizations are looking for students who are professionals in this subject to help them acquire insights from years of data. The PGDM in Business Analytics provides hands-on exposure to technologies such as Descriptive Analytics, Predictive Analytics, Business Intelligence, Python, R-programming, SAS, and others.
Summary
The Management program offers a variety of lucrative professional opportunities as well as strong industrial exposure to all management theories. This curriculum aids corporate aspirants in developing holistic identities as future company leaders. A PGDM course is without a second thought the best course that a candidate can go to pursue, these courses offer the candidates the best skills the best knowledge, and the best teaching methods. The students will be taught the practical methods that are not only going to help them overcome some of the major issues in their corporate lives but also it's going to help them be great problem solvers in life. We wish you all the very best for your journey ahead in the corporate domain through a Post graduate diploma course.
Dignified with Rankings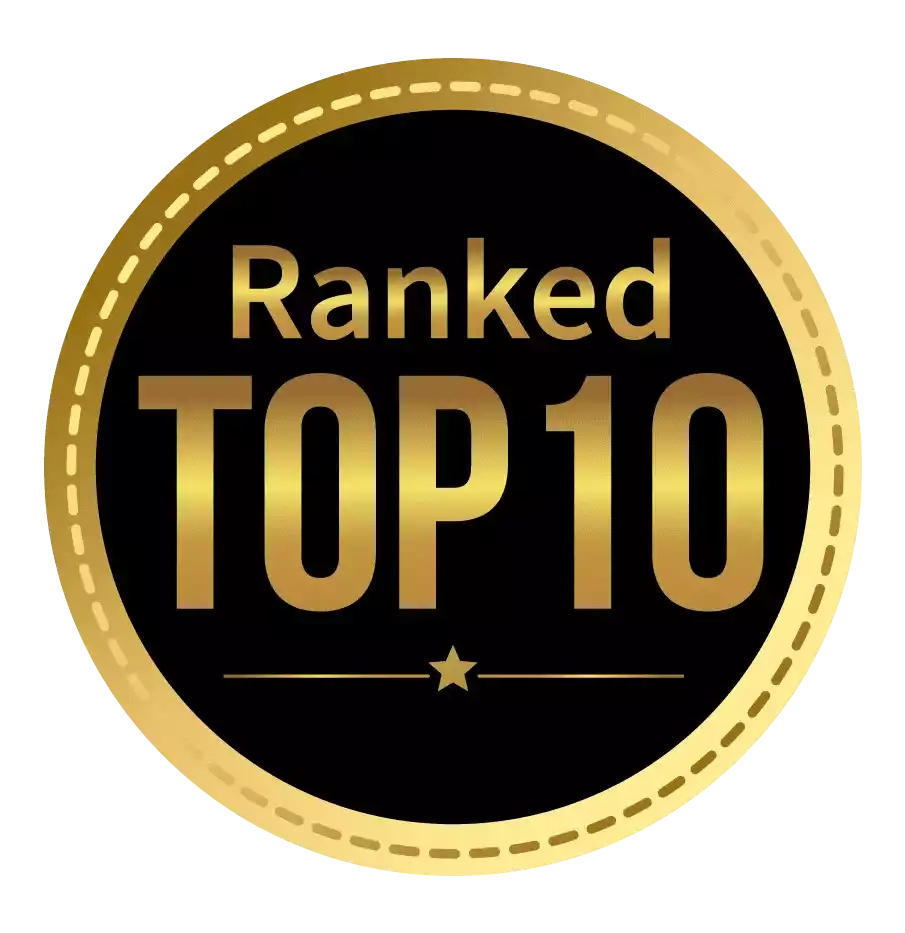 Amongst India's most promising Hotel Management Institute by Higher Education Review 2021
---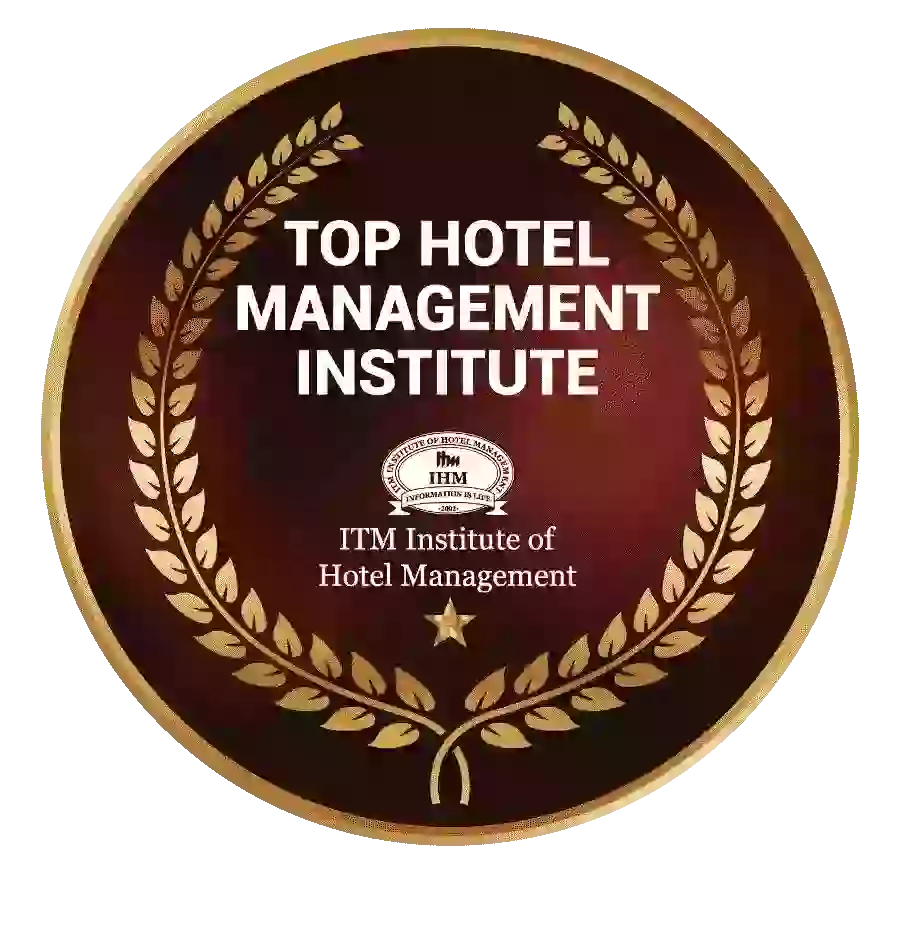 Ranked Top Hotel Management Institute awarded by Times Education Icon 2022
---
Quality Education, Outstanding Administration & Leading Infrastructure by Educational Excellence Awards & Conference 2021
---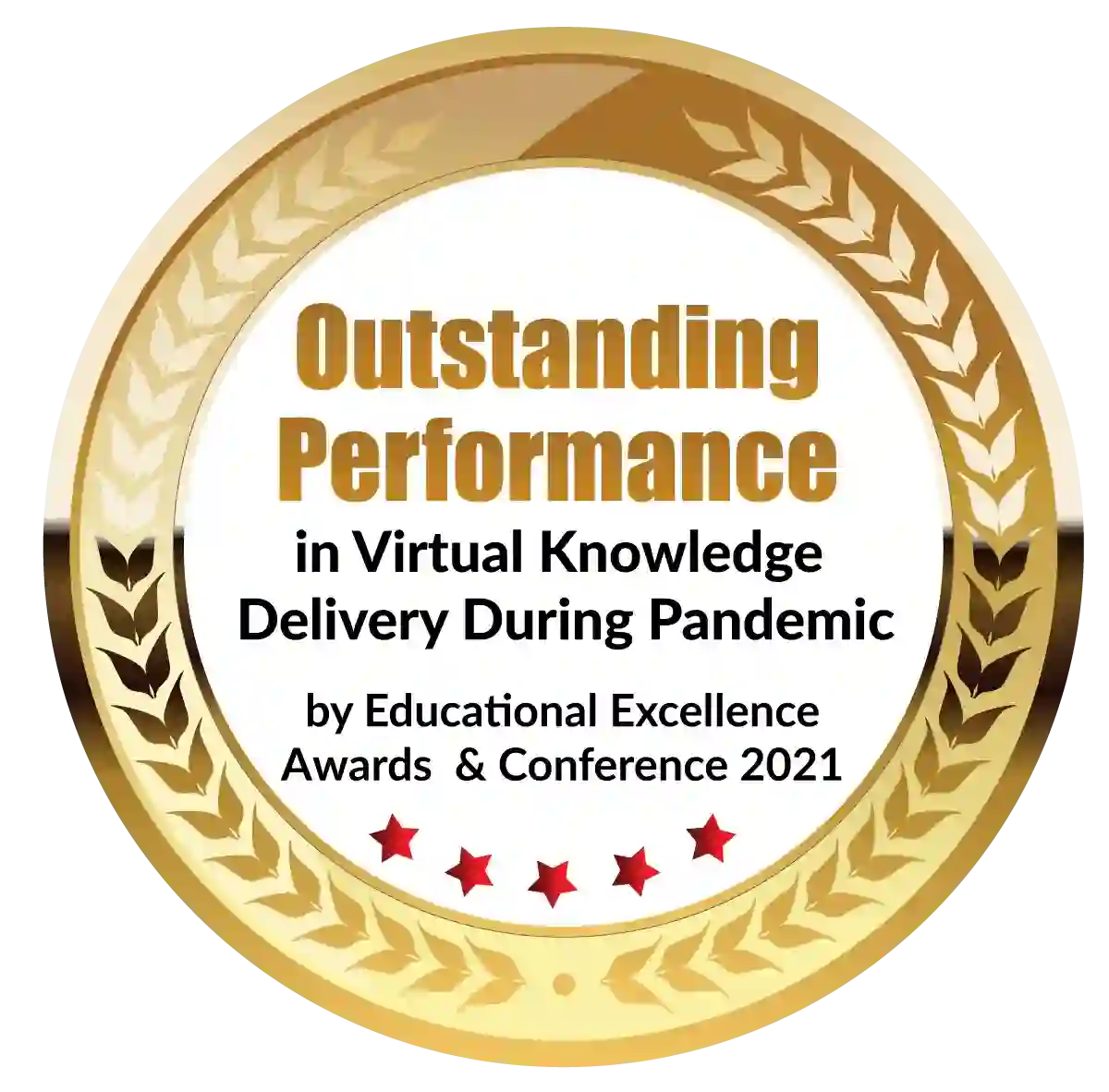 Outstanding Performance in Virtual Knowledge Delivery During Pandemic by Educational Excellence Awards & Conference 2021