Students Trained & Placed
Kitchen Training Facility
International & National Internships only at 5-star Properties
One to One Corporate Mentorship
An Entrepreneurial Culture at the Campus
Dignified with Rankings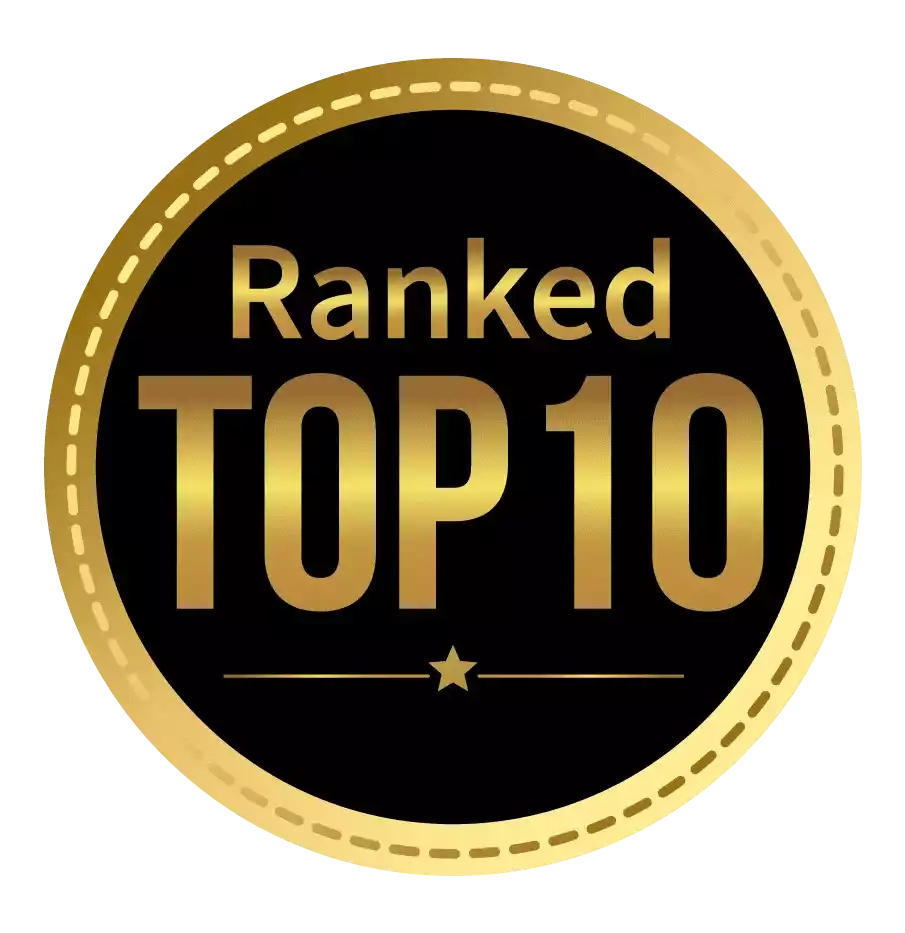 Amongst India's most promising Hotel Management Institute by Higher Education Review 2022
---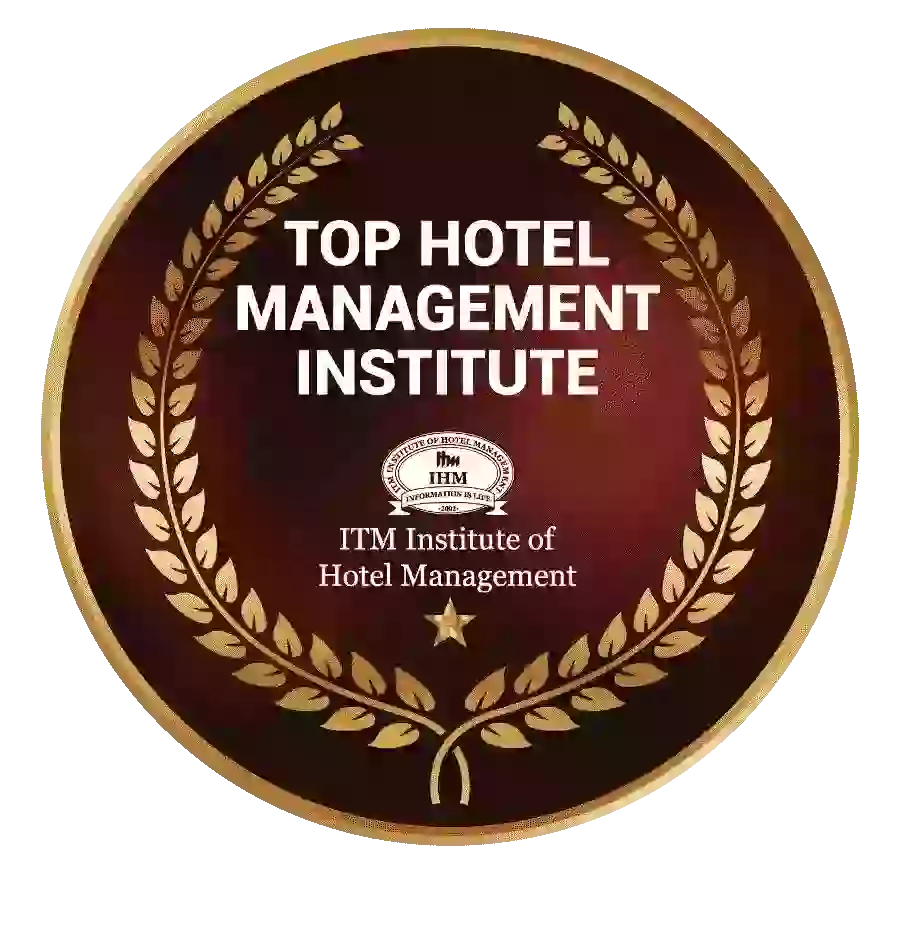 Ranked Top Hotel Management Institute awarded by Times Education Icon 2022
---
Quality Education, Outstanding Administration & Leading Infrastructure by Educational Excellence Awards & Conference 2021
---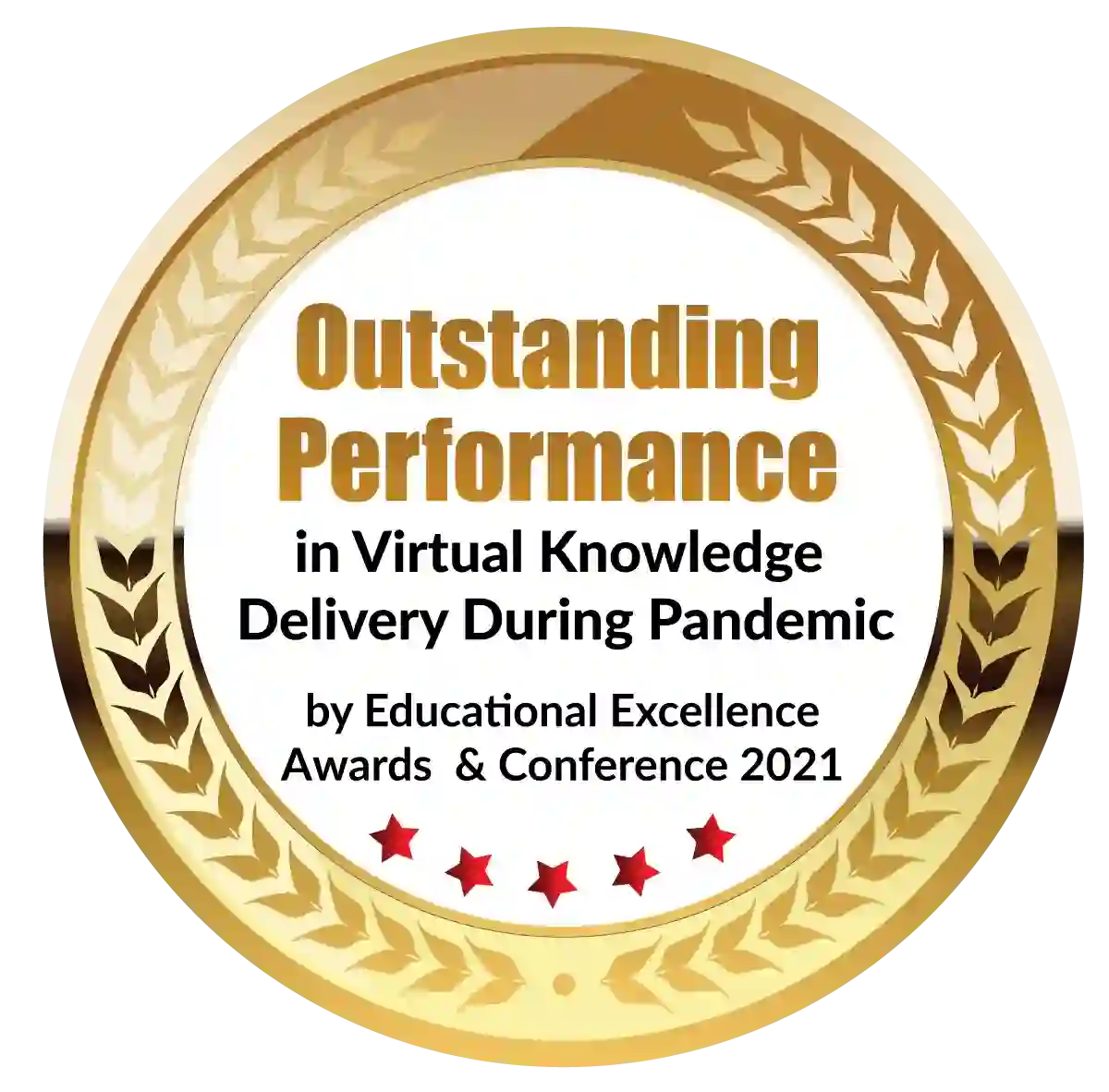 Outstanding Performance in Virtual Knowledge Delivery During Pandemic by Educational Excellence Awards & Conference 2021
A postgraduate diploma in management studies is a type of higher education that enables students to gain a number of advantages in the corporate world. A PGDM course teaches students the essential functions of how business operations are carried out. Through its extensive textual syllabus, a PGDM college in Maharashtra teaches students the necessary knowledge.
PGDM colleges in Maharashtra offer courses that offer practical knowledge through interactive sessions in addition to its extensive textual syllabus. Classroom sessions, debates, seminars, guest lectures, role play, programs, industrial visits, and personality development programs are just a few of the interactive sessions. These hands-on sessions help candidates learn the critical information they need to succeed in their careers.
Eligibility for PGDM colleges in Maharashtra
Participants must have a Bachelor's degree or equivalent, with a minimum of 50% aggregate marks or equivalent in any discipline, recognized by the Association of Indian Universities (AIU) for admission to post-graduate programs, to be eligible for admission to the PGDM Program. 
After completing higher secondary schooling under the 10+2 system or equivalent, the candidate must obtain a bachelor's degree or equivalent qualification that entails a minimum of three years of education. The IMI Selection Index score is calculated based on past academic performance in 10th, 12th, and graduation; the CAT/XAT/GMAT/CMAT score; the written test; the essay writing; the group discussion; the extempore; and the personal interview. The work experience of the applicants is given appropriate weightage.
Participants in the PGDM program can come from any field of study, including engineering, humanities, commerce, economics, medicine, and other fields. Candidates with relevant work experience as well as recent graduates are encouraged to apply.
Profiles of Participants
Participants for the PGDM Program from the best PGDM colleges in Maharashtra can come from any field of study, including engineering, humanities, commerce, economics, hotel management, medicine, and other fields. Candidates with relevant work experience as well as recent graduates are encouraged to apply.
The program provides students with strong conceptual skills in order to manage a business in a holistic way. The focus is on developing a holistic manager with a vision for meeting future challenges in a socially responsible manner.
Teachable skills
Students in a PGDM college in Maharashtra learn some of the most important skills needed in the workplace. This course prepares students for top-level managerial positions by providing them with the necessary skills for such positions.
All managers must be able to effectively communicate, coordinate, and motivate employees, as well as plan tasks. Management skills are important because they can aid in the smooth operation of a company as well as the advancement of students in their careers. The following are some of the skills taught in this course:
Ability to lead
Candidates at all levels can use leadership skills to develop their capabilities, motivate their teams, and produce excellent business results. Successful leaders are able to restructure businesses, increase value creation, increase efficiency, and engage their employees in order to achieve better results.
Typical leadership skills training in a PG diploma pushes students to explore new business opportunities and develop and manage people in novel ways.
Improvements to the workflow
With proper workflow management and a PG diploma, students can achieve high rankings in their given workplace. They can efficiently build, automate, and manage workflows to gain a better understanding of the organization's functions at each stage.
Students who take a PGDM course from the best PGDM colleges in Maharashtra and learn effective workflow improvement can reduce errors in business operations, improve connectivity, increase productivity, eliminate redundant manual tasks, manage multiple tasks, and have better transparency among team members, resulting in a better work environment.
Teamwork 
Teamwork and management are two of the few skills that will help a student advance in their chosen field of work, so they must be understood and practiced. Students interested in pursuing PG courses as a field of study and career should understand the fundamentals of teamwork, as working in groups will help a business run smoothly.
Working in a group necessitates a wide range of additional skills, including adaptability, leadership, the ability to make sound decisions, intuition, and persuasive power. As a result, when students work together to achieve a common goal, they will notice the close bond that exists among coworkers.
Putting resources in order
It is critical for a candidate in the corporate sector to properly organize their resources.
The proper management of an organization's resources, such as finances, raw materials, and human resources, is referred to as resource organization. Corporations place a higher value on candidates who have a systematic approach to resource management because they ensure a company's smooth operation.
Developing strategies
The process of developing specific business strategies, implementing them, and analyzing the results in terms of a company's overall long-term goals or desires is known as strategic planning.
It's a concept that focuses on achieving a company's strategic goals by bringing together different departments (such as accounting and finance, marketing, and human resources). PG courses assist students in incorporating the appropriate planning strategies into their business ideas, allowing them to excel in their current positions.
Ability to communicate
In any given business environment, communication skills are by far the most important skills a candidate must possess. A candidate's performance and position in a company are determined by their relationships with coworkers, superiors, employers, and other business partners.
The better a candidate communicates with business partners, the better for a firm's reputation and the candidate's. Whether it comes from a junior employee or a major client, students should be able to communicate effectively and be open to new ideas and beliefs. Students learn how to identify a person's or organization's main points from a conversation and how to choose the best approach to solving a problem in PG programs.
Resolving issues
Students pursuing a postgraduate diploma must be able to negotiate, identify the source of problems, and solve them. A graduate program can lead to a career in any industry or functional area. Organizations look for candidates who are capable of managing, organizing, and solving problems. An employee becomes a valuable asset to the company when he or she can solve complex problems with ease.
There are never any streamlined tasks or easily processed data in the corporate world or business processes. There is a slew of issues in management that aren't covered in any textbook. The ability of a PGDM graduate from the top PGDM colleges in Maharashtra to solve problems has grown in importance, and graduates who have a track record of resolving issues within their team and office are highly valued.
Making decisions
Decision-making skills are the processes we use to make decisions about the direction we want to take our organizations. Decision-making skills, unlike problem-solving skills, which are reactive in nature and help to prevent crises from occurring in the first place, are proactive in nature and help to prevent crises from occurring in the first place.
The mission, vision, financial situation, culture, priorities, values, long-term and short-term goals, and long-term and short-term goals all have an impact on decision-making abilities. Candidates must clarify their decision, gather the necessary information, search for alternative solutions, weigh the benefits and drawbacks, and proceed with the best option.
Conclusion
Students who want to build a career in their desired field of work should take a PGDM course from the top PGDM colleges in Maharashtra. Students can choose from a variety of specializations based on their previous education, skill set interests, and knowledge in these courses. Postgraduate diploma courses in management teach students some of the most important skills that can help them grow in a business environment efficiently, in addition to providing multiple benefits.
The most important abilities have already been mentioned. This was everything students needed to know about the skills taught in a postgraduate diploma program.
Dignified with Rankings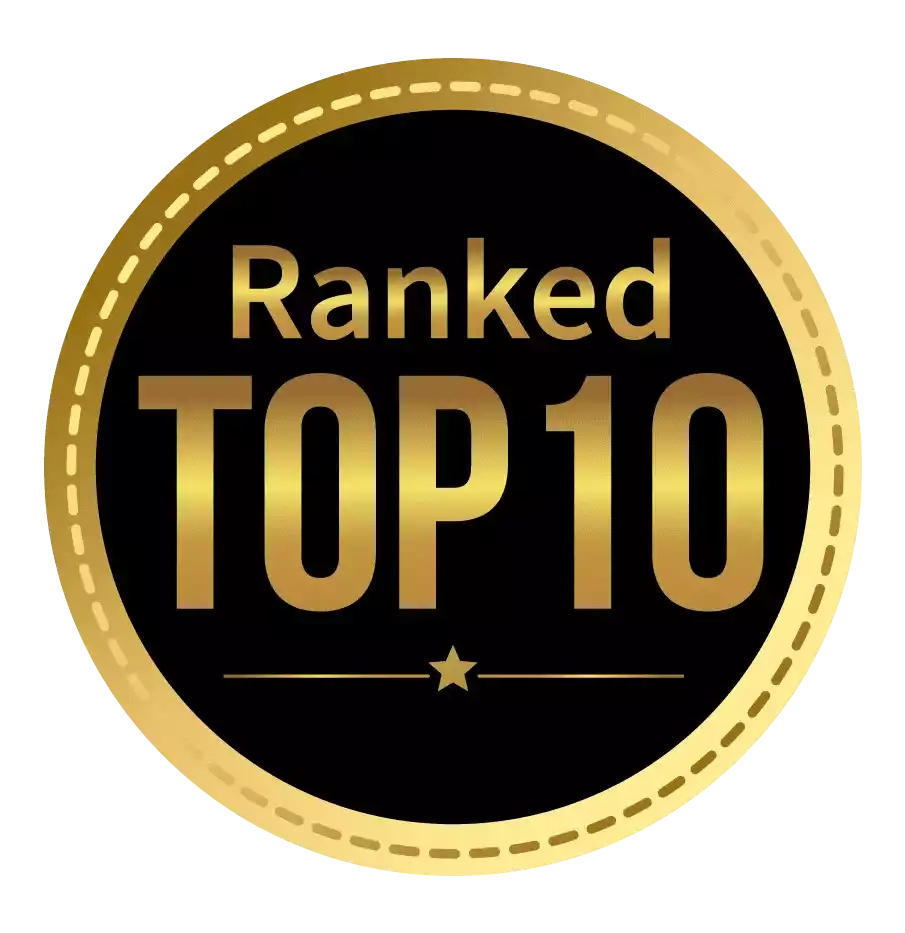 Amongst India's most promising Hotel Management Institute by Higher Education Review 2021
---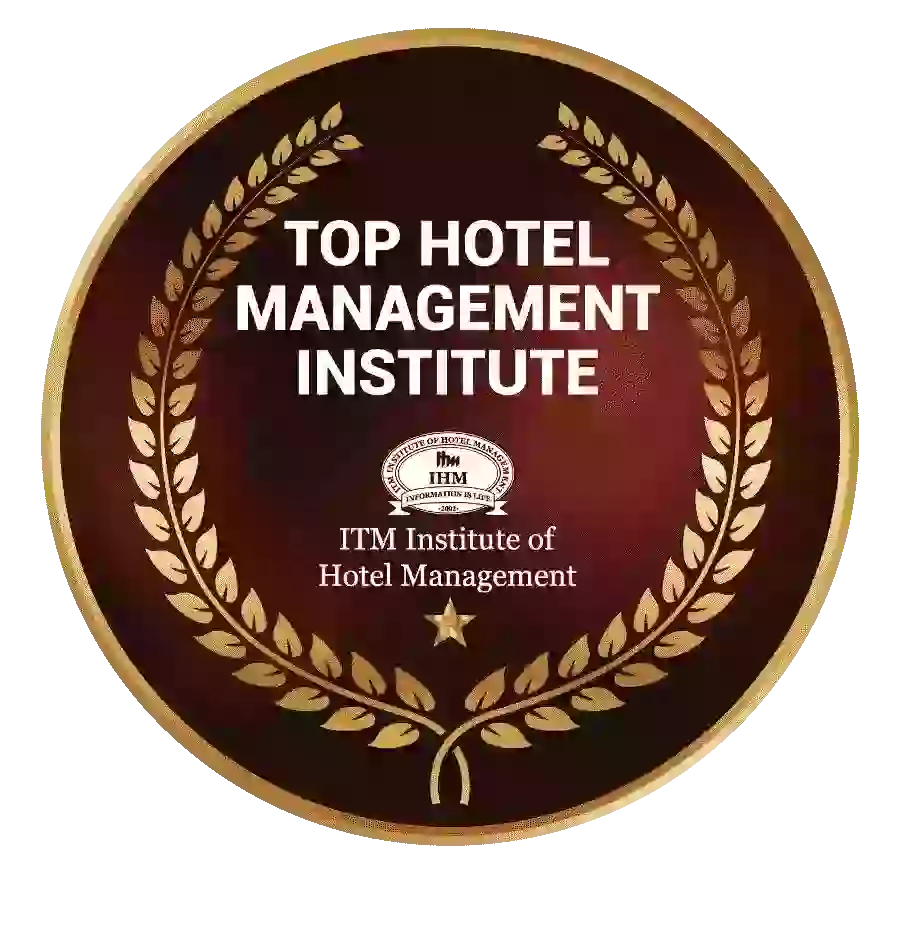 Ranked Top Hotel Management Institute awarded by Times Education Icon 2022
---
Quality Education, Outstanding Administration & Leading Infrastructure by Educational Excellence Awards & Conference 2021
---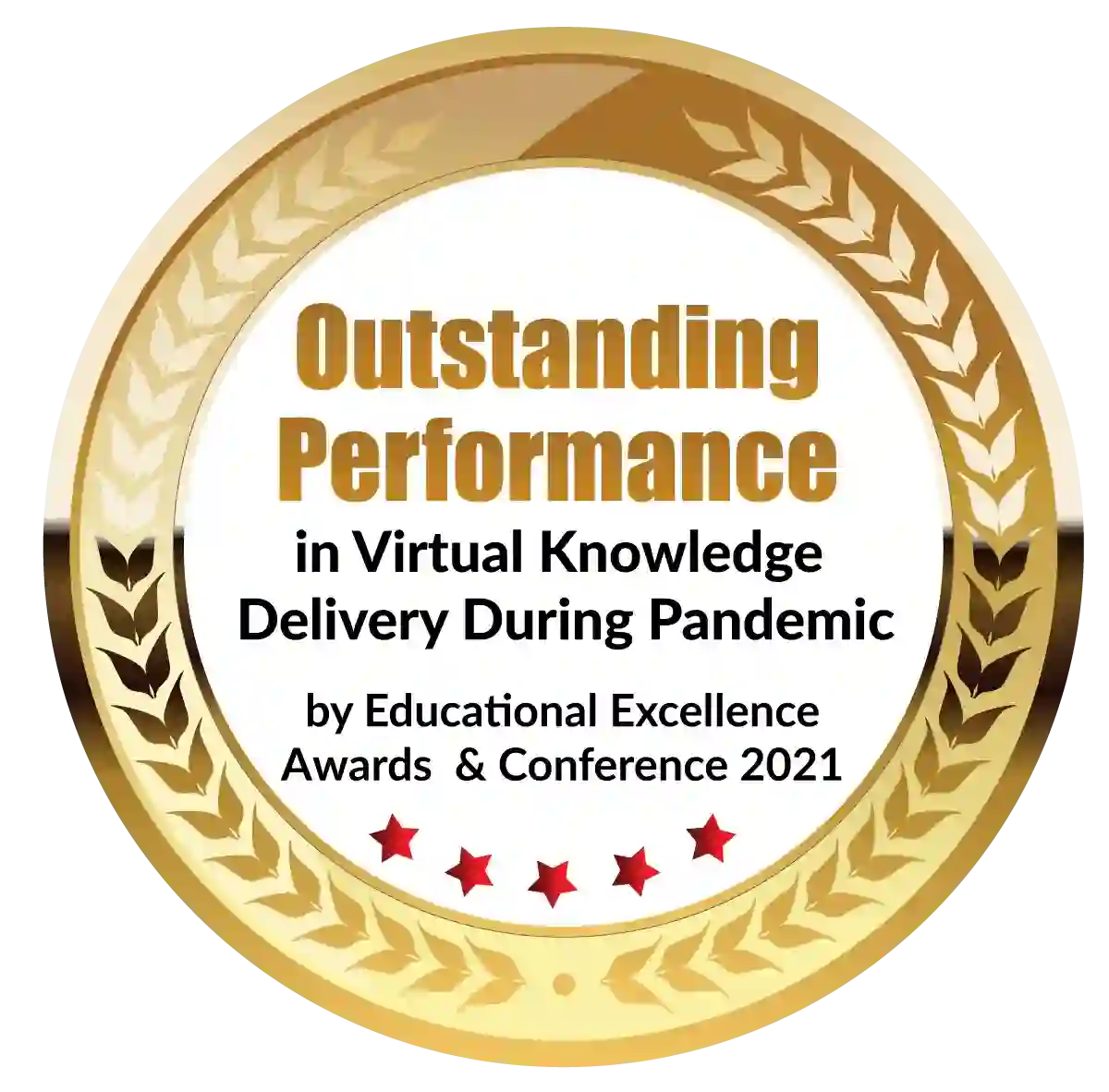 Outstanding Performance in Virtual Knowledge Delivery During Pandemic by Educational Excellence Awards & Conference 2021