Students Trained & Placed
Kitchen Training Facility
International & National Internships only at 5-star Properties
One to One Corporate Mentorship
An Entrepreneurial Culture at the Campus
Dignified with Rankings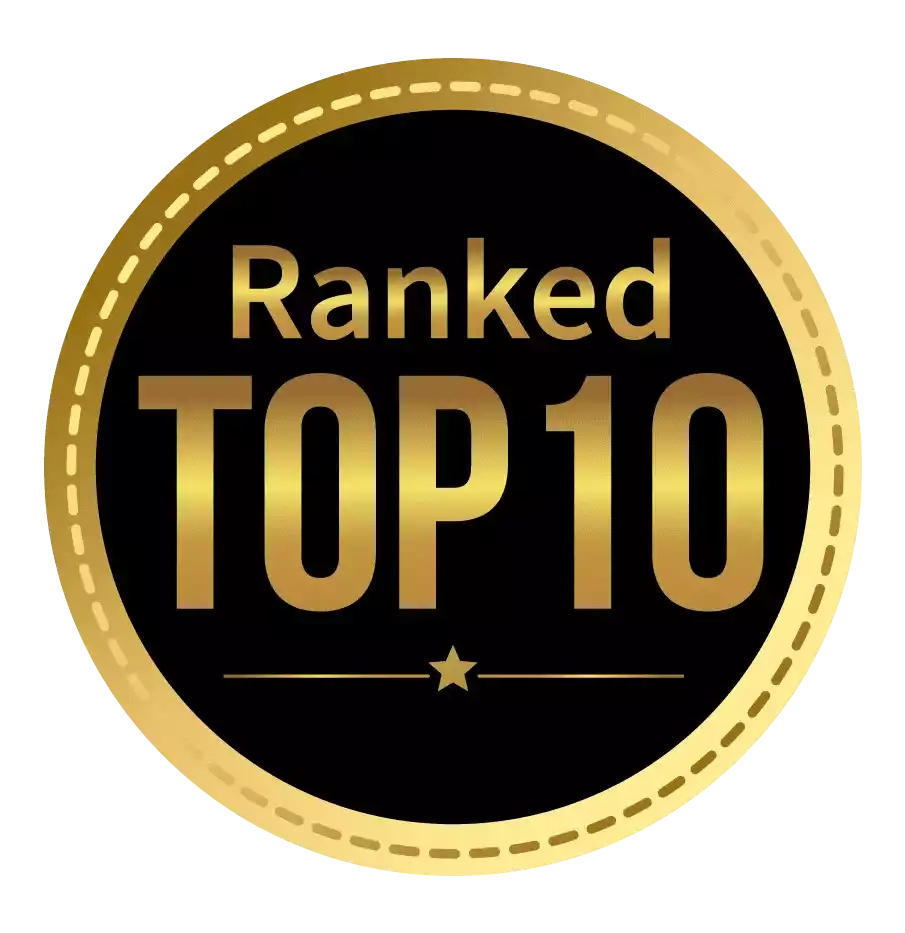 Amongst India's most promising Hotel Management Institute by Higher Education Review 2022
---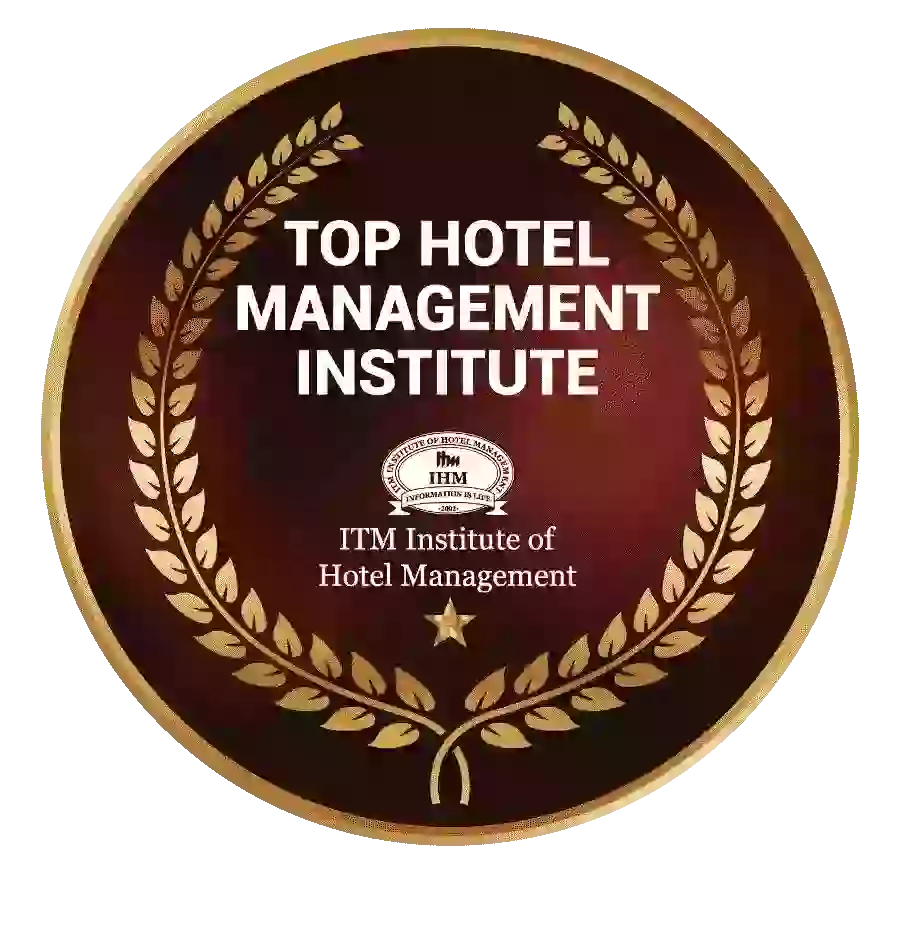 Ranked Top Hotel Management Institute awarded by Times Education Icon 2022
---
Quality Education, Outstanding Administration & Leading Infrastructure by Educational Excellence Awards & Conference 2021
---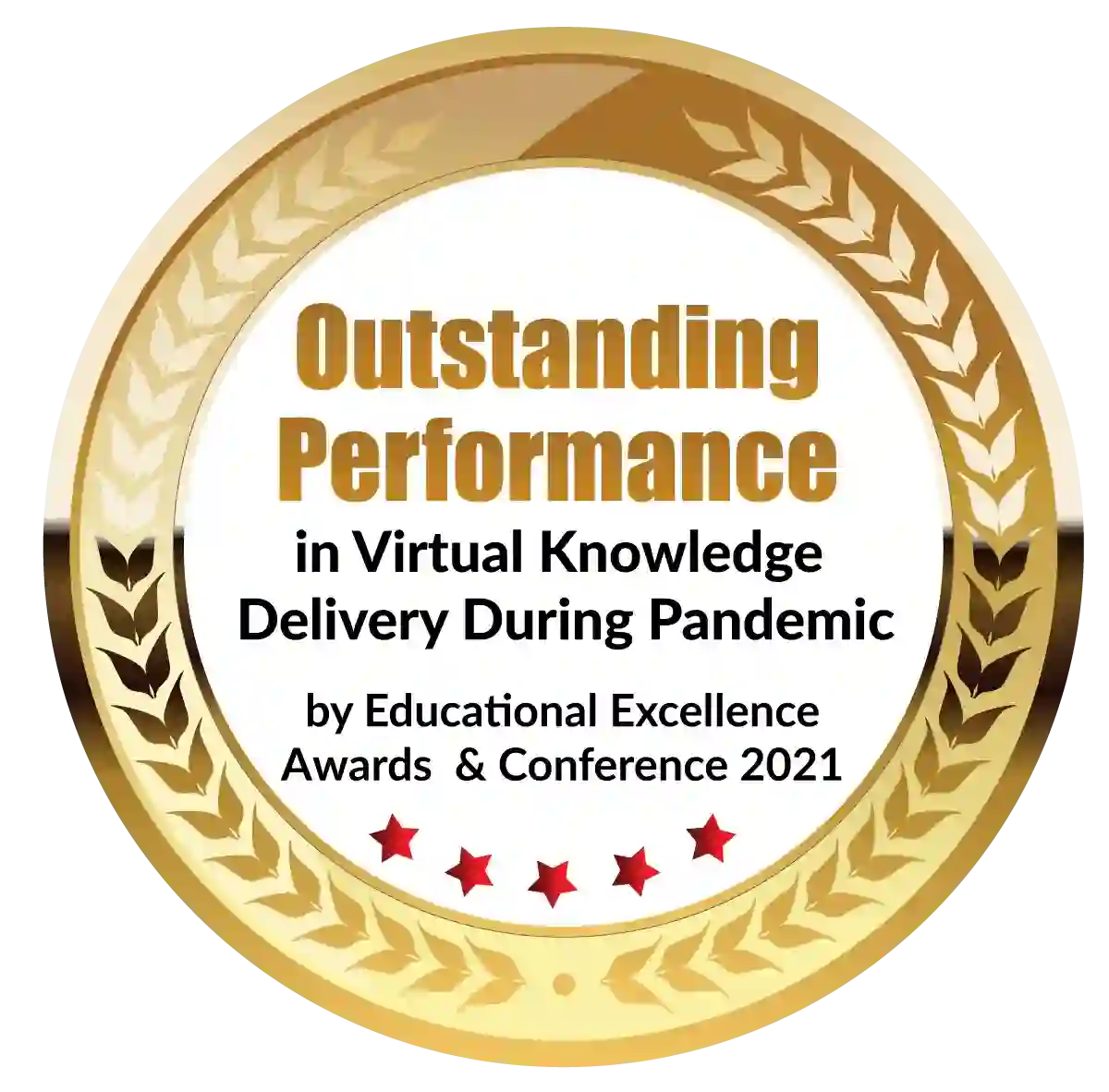 Outstanding Performance in Virtual Knowledge Delivery During Pandemic by Educational Excellence Awards & Conference 2021
Benefits of a PG diploma course in college in Navi Mumbai
One of the few courses that has such great advantages for both students and employers is postgraduate coursework. However, the benefits that students receive from a PGDM course  from college in Navi Mumbai will be the focus of this discussion.
Post-graduate courses have a variety of advantages, some of which are listed below.
Different specializations in PG diploma
The fact that a Post graduate institute gives students a variety of specialization options is one of its main benefits.
The different specializations in PG diploma that college in Navi Mumbai offer students can help them advance in their chosen courses; a few of these are listed below.
Post graduate diploma in Marketing in college in Navi Mumbai
Post graduate diploma in Business Analytics in college in Navi Mumbai
Post graduate diploma in Digital Marketing & Transformation in college in Navi Mumbai
Post graduate diploma in Human Resource Management in college in Navi Mumbai
Post graduate diploma in Operations & Supply Chain Management in college in Navi Mumbai
Post graduate diploma in International Business in college in Navi Mumbai
Post graduate diploma in Financial Technology in college in Navi Mumbai
After completing these PG diploma courses after graduation from college in Navi Mumbai , students can participate in an internship from reference from their college in Navi Mumbai to enhance their knowledge and build their portfolios.
Practical experience in PG diploma in college in Navi Mumbai
After graduation, the majority of PG diploma programs in college in Navi Mumbai are known for giving students useful skills they can use to their advantage in the corporate world. A PG diploma course in college in Navi Mumbai  teaches students through interactive sessions, debates, classroom sessions, discussions, guest lectures, and role playing how to handle real world business scenarios.
Along with the interactive sessions in PG diploma in college in Navi Mumbai, the instructors at an institute use their years of expertise and knowledge to mold the students' personalities.
When a student enters the corporate world with a PG diploma degree in hand from college in Navi Mumbai, all these things ensure that they are equipped with the necessary knowledge in PG diploma from college in Navi Mumbai.
Enhances abilities in PG diploma
Additionally, a Post graduate institute expands a candidate's skill set to align with their job role.
PG diploma aids in the development of key competencies in management, leadership, teamwork, workflow enhancement, resource management, planning techniques, problem solving, and decision making.
A qualified PGDM candidate is capable of managing any circumstance on the business front.
Qualities 
The qualities that a Post graduate diploma in management studies candidate needs to possess.
Leadership potential in PGDM
Leadership abilities can help candidates at all levels develop their competencies, inspire their teams, and achieve exceptional business outcomes.
To achieve better results, effective leaders can restructure businesses, increase value creation, boost efficiency, and engage their workforce. A typical PGDM leadership skills instruction encourages students to investigate fresh business opportunities and develop and manage people in unusual ways.
Teamwork in PGDM
The two skills of teamwork and management are among the few that will aid a student in excelling in their chosen field of employment, so they must be understood and developed. Working in groups will help a business run smoothly, so students interested in PGDM courses as a field of study and career should comprehend the basics of collaboration.
A wide range of additional skills, such as adaptability, leadership, the capacity for making informed decisions, intuition, and persuasiveness, are required when working in a group. Students in PGDM will therefore be able to see the close bond that forms between coworkers when they collaborate to accomplish a common objective.
Arranging the resources
In the corporate sector, it is crucial for a candidate to efficiently manage their resources. Resource organization is the effective management of an organization's resources, including its finances, raw materials, and human resources. Since they guarantee a business's smooth operation, corporations place a higher emphasis on candidates who have a systematic approach to resource management.
Being able to communicate
Communication skills are by far the most important abilities a PGDM candidate must possess in any given corporate context. The relationships that a candidate has with coworkers, superiors, employers, and other business partners determine their success and position within a company.
The reputation of a company and the PGDM candidates both benefit from the candidate's ability to communicate effectively with business partners. Students should be able to communicate effectively and be open to new ideas and perspectives, whether they come from a junior employee or a significant client. In PG programs from the best PGDM colleges in Mumbai, students learn how to identify a person or organization's main points from a conversation and how to choose the most effective strategy for solving a problem.
Problem-solving
A PGDM degree candidate must be able to negotiate, locate the root of problems, and resolve them. Any industry or functional area can be entered after completing a PGDM program. Employers seek applicants with skills in problem-solving, planning, and management.
When an employee can handle challenging tasks with ease, they become a valuable asset to the company. In the corporate sector or company procedures, there are never any streamlined tasks or quickly processed data. There are a number of management difficulties that aren't covered in any textbooks. PGDM graduates who have a history of resolving conflicts within their teams and workplaces are regarded highly.
Streamlining the process
Students can achieve high rankings in their assigned workplace with efficient workflow management and a PGDM diploma. They can effectively design, automate, and manage processes to better comprehend the roles that the organization plays at every stage.
The workplace can be improved by students who enroll in PGDM courses from the best PGDM colleges in Mumbai and learn effective workflow improvement techniques. These students can decrease operational errors, enhance connectivity, boost productivity, eliminate redundant manual tasks, manage multiple tasks, and improve team member transparency.
Formulating plans
Strategic planning is the process of developing specific business strategies, putting them into action, and evaluating the outcomes in light of a company's overarching long-term objectives or aspirations.
It's a theory that emphasizes bringing together various departments to achieve a company's strategic goals (such as accounting and finance, marketing, and human resources). Students in the PGDM program receive assistance in incorporating the proper planning principles into their business concepts, enabling them to succeed in their current fields of employment.
Eligibility for PG program
Many B-schools in India offer the 2-year PGDM diploma program.
The AICTE's recognition of a B-school is crucial (All India Council for Technical Education).
The most essential requirement for a student is a bachelor's degree from an accredited Indian institution.
To enroll in this course, students must have earned a bachelor's degree with at least a 50 percent grade point average.
Even though merit-based hiring predominates in India, some institutions administer entrance exams to learn more about a candidate's areas of interest and expertise.
The personal interview round follows the entrance exam, and if a student succeeds in it and meets the prerequisites, they are qualified for admission in a Post graduate diploma courses in India..
Dignified with Rankings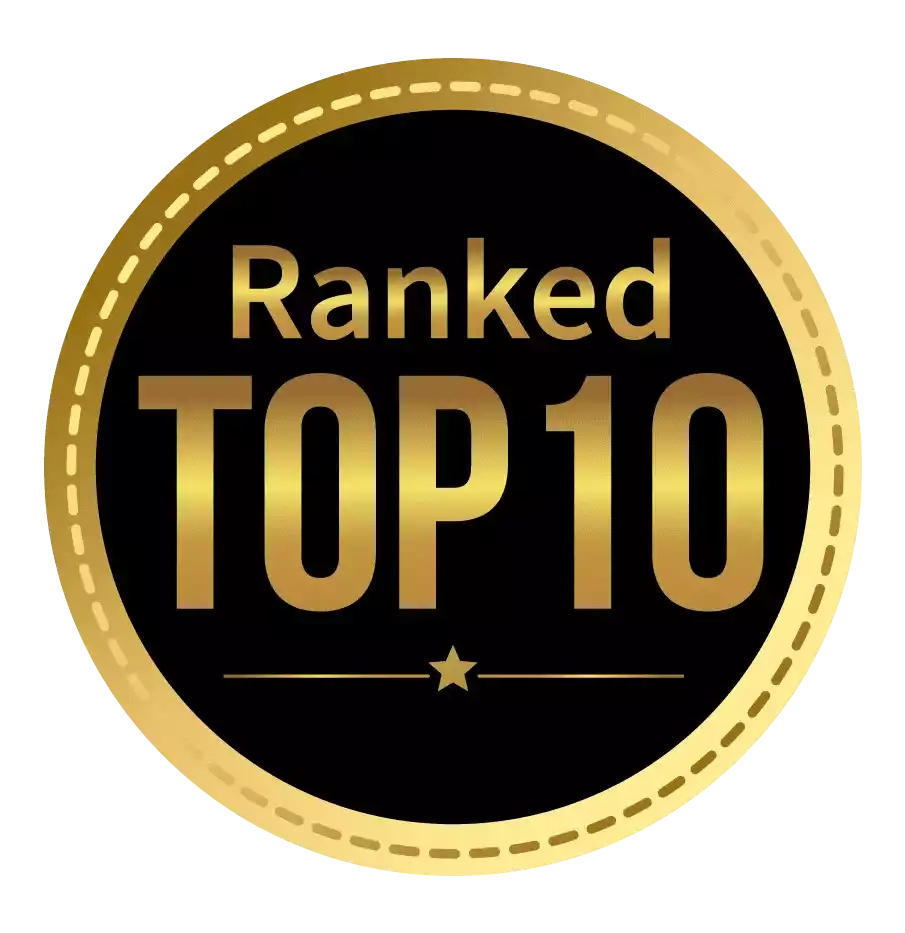 Amongst India's most promising Hotel Management Institute by Higher Education Review 2021
---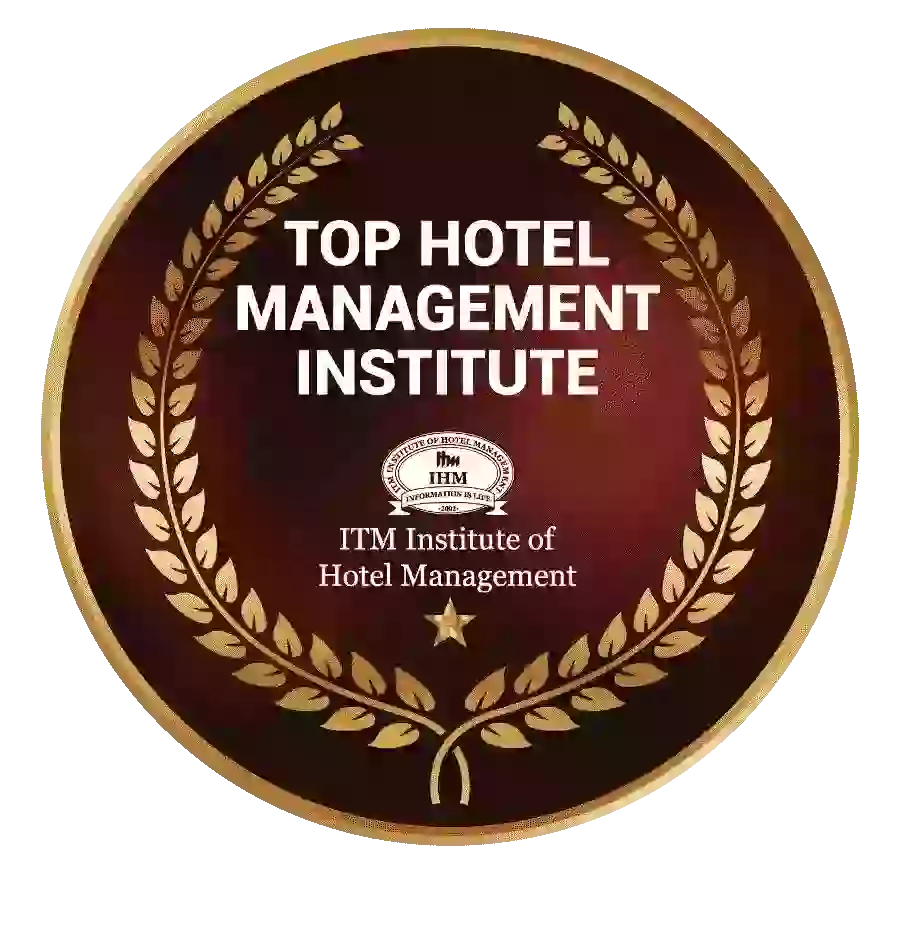 Ranked Top Hotel Management Institute awarded by Times Education Icon 2022
---
Quality Education, Outstanding Administration & Leading Infrastructure by Educational Excellence Awards & Conference 2021
---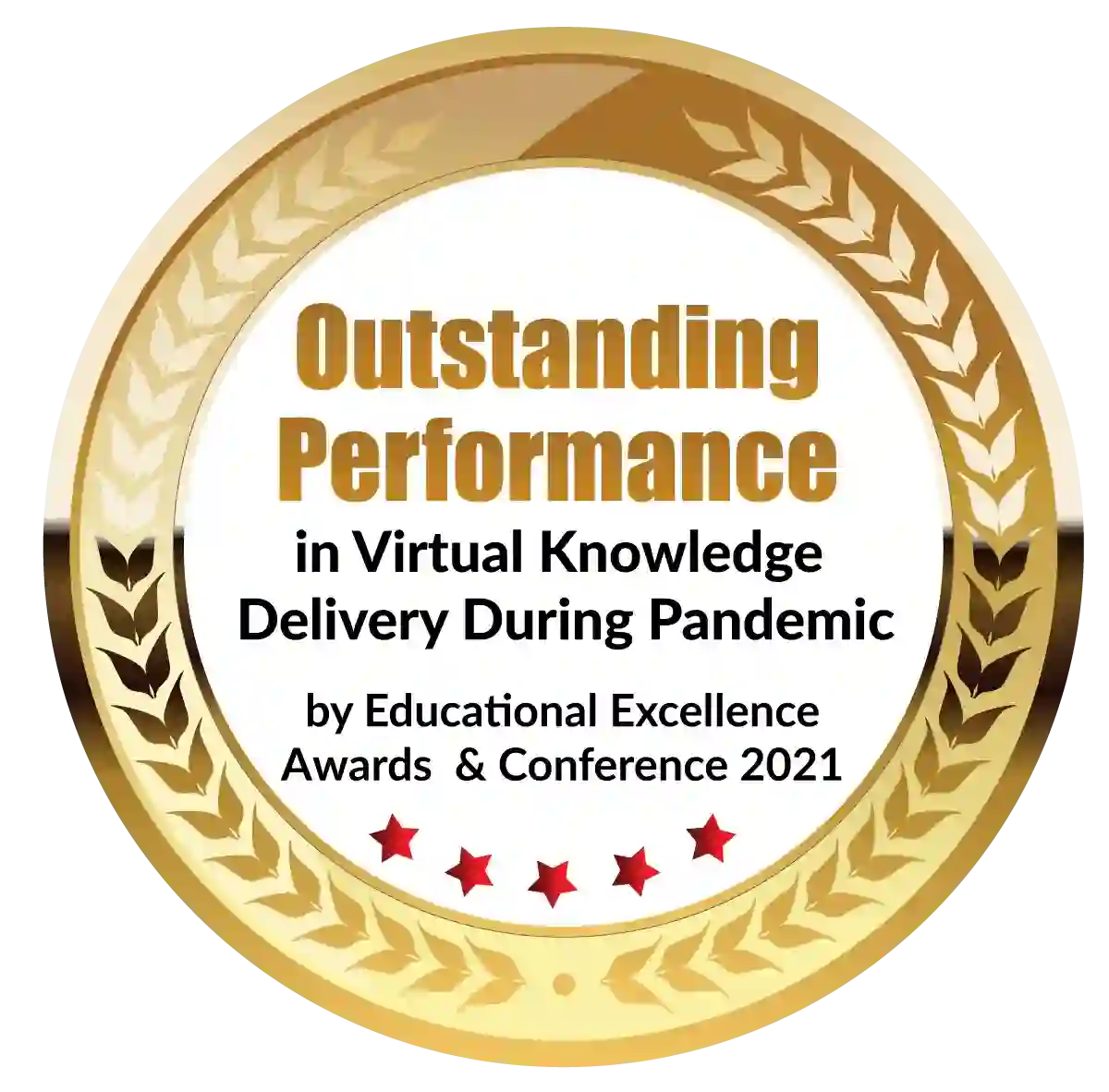 Outstanding Performance in Virtual Knowledge Delivery During Pandemic by Educational Excellence Awards & Conference 2021