Students Trained & Placed
Kitchen Training Facility
International & National Internships only at 5-star Properties
One to One Corporate Mentorship
An Entrepreneurial Culture at the Campus
Dignified with Rankings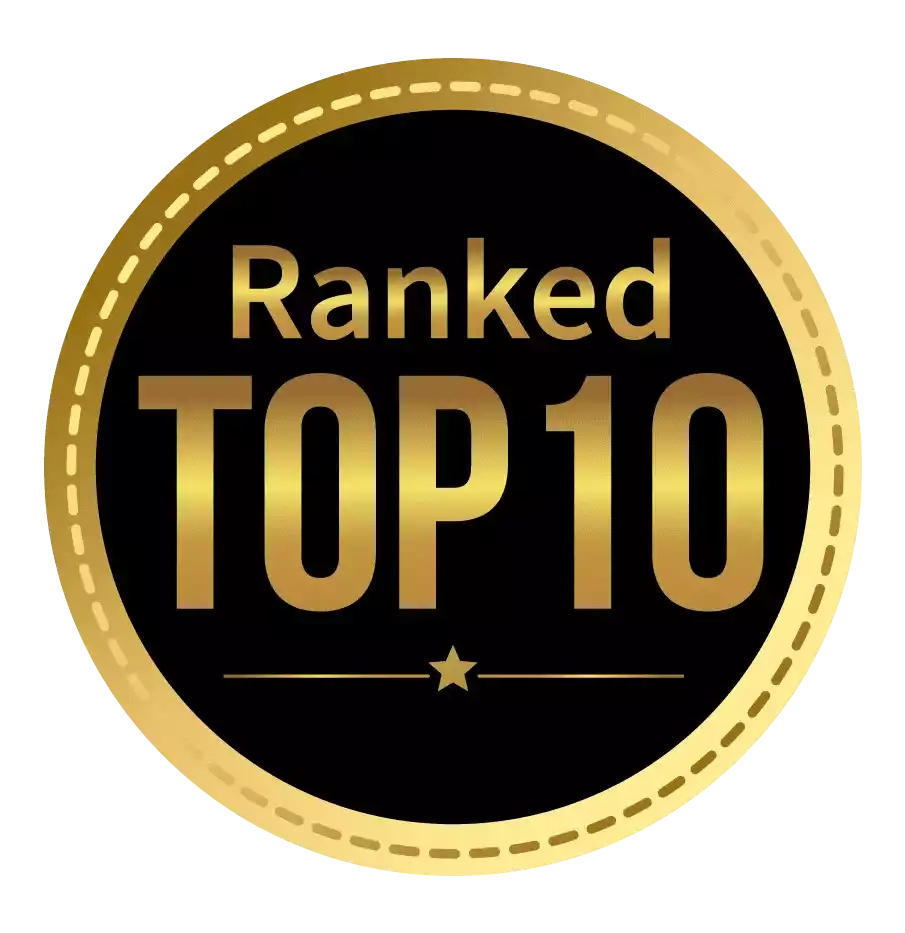 Amongst India's most promising Hotel Management Institute by Higher Education Review 2022
---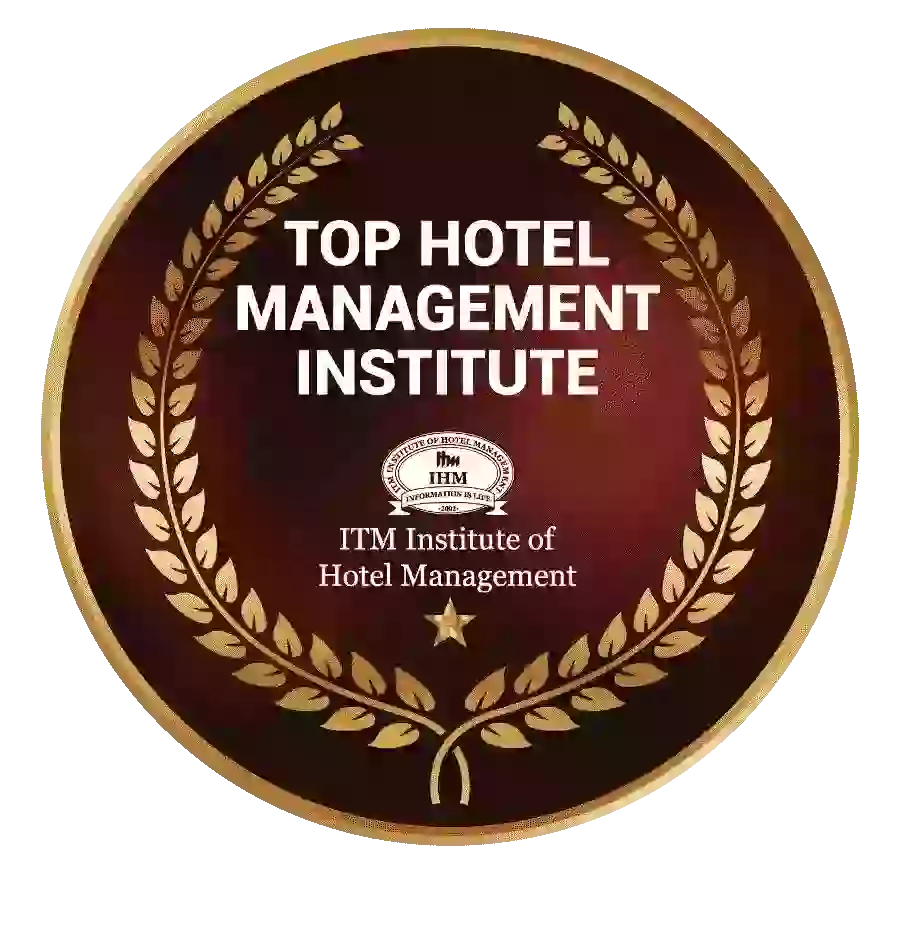 Ranked Top Hotel Management Institute awarded by Times Education Icon 2022
---
Quality Education, Outstanding Administration & Leading Infrastructure by Educational Excellence Awards & Conference 2021
---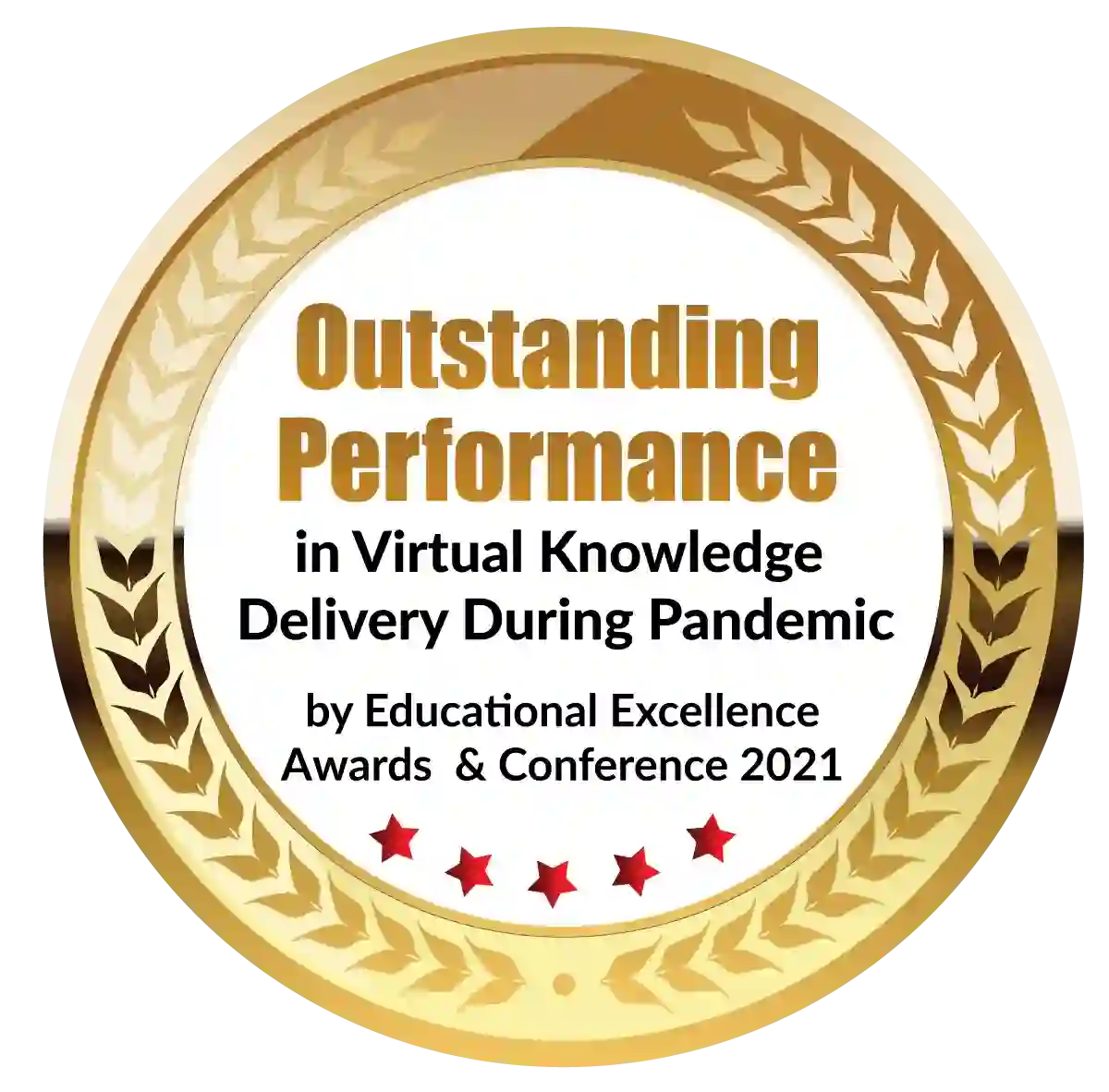 Outstanding Performance in Virtual Knowledge Delivery During Pandemic by Educational Excellence Awards & Conference 2021
PGDM Career Prospects and Scope in India
Following your successful completion of the PGDM program, you will have a variety of professional options. You will have similar employment options because this course is equivalent to an MBA. You can be chosen for managerial roles in a variety of businesses, but your specialty is most important.
The PGDM program teaches and develops the management leadership abilities that are so important in the corporate world. Some of the basic options available after completing PGDM are listed below.
The Commercial Sector
For various employment categories, the private sector is continuously looking for employees with good operational and managerial skills. Top corporations even hold campus recruitment events at the most prestigious PGDM colleges in India in order to acquire the best PGDM graduates. Depending on your specialization, you can also apply for jobs in IT, Human Resources, Finance, Business Marketing, and Business Research.
Research Institutes and Organizations
After completing your PGDM program, you may pursue a job in research institutes and organizations. Analytical Experts, Business Analysts, and other similar positions are available to apply for.
Public Sector 
Many management-level positions are available in the public sector for PGDM graduates. When looking for a job in the public sector, the main thing to bear in mind is the opening. Keep note of any desirable positions and apply as soon as possible.
As a PGDM graduate, you can pursue managerial positions in the public sector. Working in the public sector will provide you with valuable experience using management abilities in the real world.
Business Consulting 
For individuals who are skilled at advising and persuasion, a career in business consulting could be a suitable fit. You could work as a financial counselor at a financial institution or in banking, or as an IT advisor in a technology firm.
Any management specialization can prepare you to work as a consultant. Based on your interests, skills, and themes, you can select the appropriate position.
As a business owner
One of the nicest things that PGDM courses in Mumbai can do for you is to provide you with the knowledge and confidence you need to establish your own company and become a successful entrepreneur. The PGDM course improves your leadership, management, problem-solving, and communication abilities, all of which are critical to being a successful entrepreneur. As a result, entrepreneurship is another excellent option to pursue after completing your PGDM.
Eligibility Criteria for PGDM
Admission criteria differ, depending on the PGDM colleges in India. However, in most PGDM colleges in India, there are a few common criteria that must be met in order to be considered for admission to the PGDM program.
The following are the general requirements for a PGDM degree:
You must have completed your education.
You must receive a 50 percent or higher overall grade to graduate.
Some schools require students to complete entrance exams such as the CMAT, CAT, GMAT, or XAT.
Some PGDM colleges in India will also require you to pass an interview procedure that may include group discussions, essay writing, and a personal interview, among other things.
A post-graduate diploma in management is typically a two-year normal degree with over 15 specializations in several fields offered by PGDM colleges in Mumbai to students interested in pursuing a career in management. This degree has job potential in a variety of areas due to its all-encompassing character. Students who earn this degree go on to hold senior positions in reputable organizations and earn extremely lucrative salaries. Let's have a look at a thorough list of PGDM specialties that students can pursue.
Marketing Management 
A postgraduate diploma in marketing management is a two-year full-time postgraduate degree that leads to a marketing job. The course focuses on how businesses operate in terms of market orientation, as well as how data received from markets may be used by successful enterprises. The best part about getting this degree is that it is applicable to all types of businesses in all industries, especially in today's rapidly changing digital world.
Marketing Manager, Brand Manager, Product Manager, Marketing Communications Manager, Market Research Analyst, Marketing Executive, and so on are all examples of job profiles.
Hospital and Healthcare Management 
Hospital and healthcare management is a field that is rapidly expanding and blooming not only in India but around the world. Because the healthcare system, particularly in the aftermath of a pandemic, requires a great deal of regulation and systemization, the job market for healthcare management professionals is expected to grow in the future years. Working in this field not only provides personal fulfillment, but it also gives your job more meaning by contributing to a social cause.
Healthcare Consultants, Product Managers, Hospital Administrators, Operations managers, Physician Assistants, Medical Coordinators, and so on are examples of job profiles.
Human Resource Management
A candidate will use this post-graduate diploma to master a variety of abilities, including administration, conflict resolution, organization, customer relations, presentation, and so on. Candidates who consider themselves to be 'people's people are best suited for this degree. Another advantage of pursuing a PGDM in HR is its universal application, which means you'll be able to find work anywhere in the world. The job functions in this sector are crucial to the smooth operation of any firm and help employees to be more efficient and effective.
Jobs include talent acquisition, talent management, chief recruiter, employee relations manager, staffing director, training and development manager, and so on.
Operations management
The domain of operations management is concerned with an organization's manufacturing, logistics, and backend activities. It facilitates business execution by directing resources and generating products from them. Operations management has a direct impact on a company's performance, hence its vitality is non-negotiable. Students interested in a career in operations management will recognize the value of foundational abilities in advancing up the corporate ladder.
Production Analyst, Distribution Manager, Inventory Manager, Quality Analyst, Schedule Coordinator, Procurement Specialist, and so on are examples of job profiles.
Business analytics,
In the previous decade, business analysis has evolved into a critical instrument for the success of a variety of enterprises. The course teaches you how to obtain data, analyze it, and use it to determine the next best move, based on which certain crucial decisions are made. This degree can assist a student reach their full job potential in today's world since there has been a technological push to help with data storage and analysis on a large scale.
Data Scientist, Market Analyst, Predictive Modeler, Quantitative Analyst, Systems Analyst, and so on are examples of job profiles.
Rural Management 
In a developing country like India, where consistent actions to preserve the interests of rural communities and their upliftment are being done, a PGDM in rural management is quite valuable. Every day, hundreds of initiatives begin that necessitate the direct, urgent, and intensive supervision of skilled personnel.
Region Executive, Research Head, Supervisor, Area Manager, Inspection Officer, Supervisor, Coordinator, and so on are examples of job profiles.
International Business 
A postgraduate diploma in international business is a two-year program that teaches you about global organizations, their policy framework, operations, business practices, viewpoints, and strategies. By obtaining this degree, students set themselves prepared for an internationally competitive job, boosting their employability significantly.
Consultants, Logistics managers, Sales Coordinators, Export Managers, Administrative Service Managers, and so on are examples of job profiles.
Management Of Logistics And Supply Chains
This career has gained traction in recent years as the E-commerce business has grown at a breakneck pace. Almost every future company deals in product development for a wide range of products that are unlikely to go out of style. This sector is also the least affected by any market slump, making it a highly sought-after work sector. If students want to pursue a career in logistics and supply chain management, they may be offered attractive packages if they have a degree from PGDM colleges in Mumbai.
Industry Analyst, Project Manager, Procurement Analyst, Supply Chain Coordinator, Distribution Manager, and so on are examples of job profiles.
Information Technology
Information technology is the most futuristic, relevant, and promising field to pursue right now. When combined with a management degree, this occupation can lead to some of the most prestigious and well-paid positions in history. Technology and management have long been the driving elements behind a variety of firms' strong market positions; hence, earning this degree will benefit a student on multiple levels.
Chief Technological Officer, Systems Manager, It Consultant, Business Development Manager, It Executive, Systems Manager, and so on are examples of job titles.
Dignified with Rankings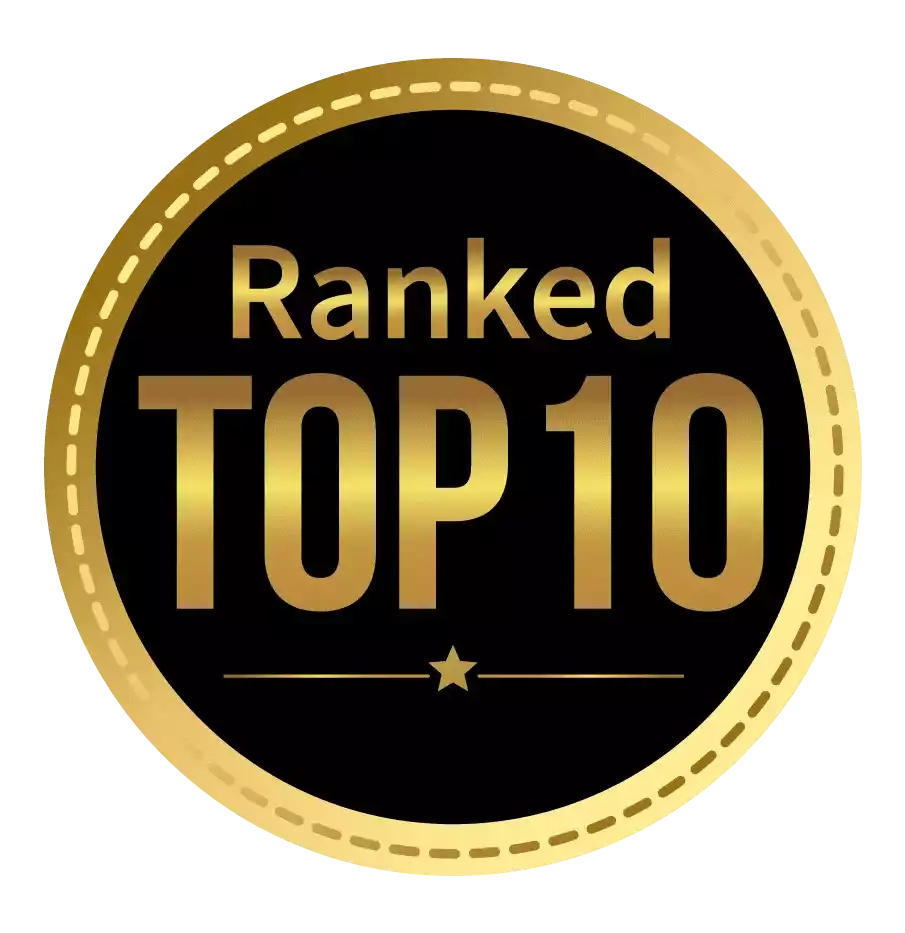 Amongst India's most promising Hotel Management Institute by Higher Education Review 2021
---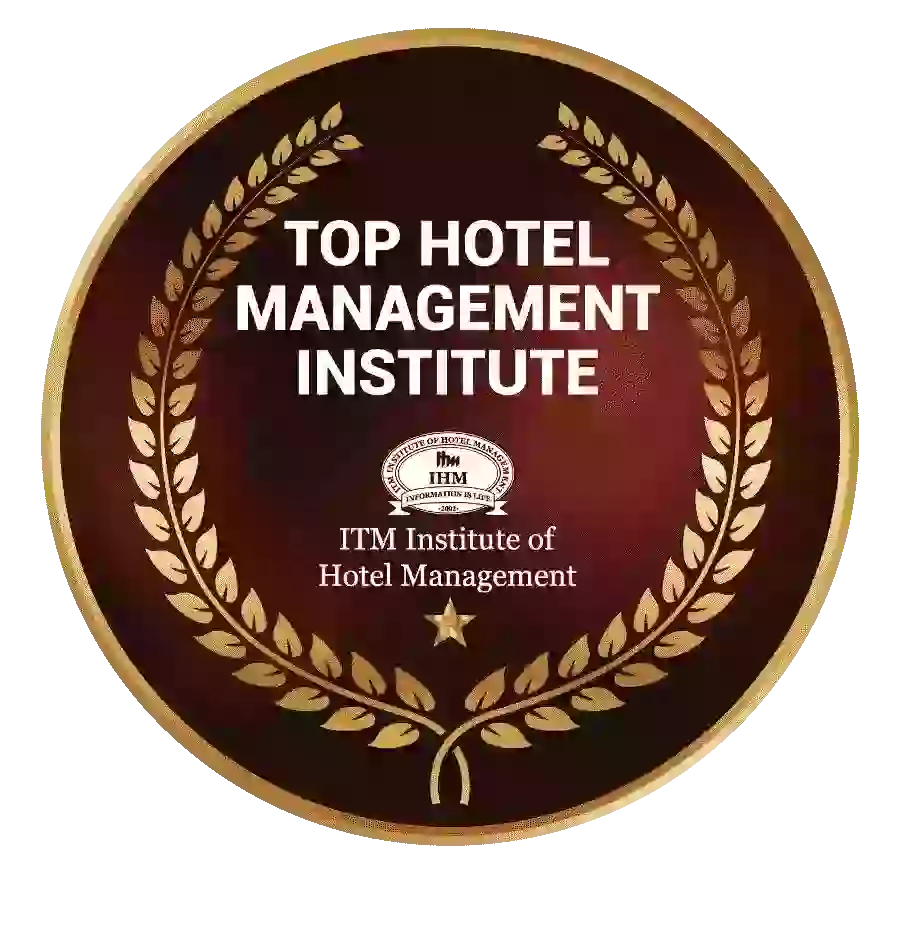 Ranked Top Hotel Management Institute awarded by Times Education Icon 2022
---
Quality Education, Outstanding Administration & Leading Infrastructure by Educational Excellence Awards & Conference 2021
---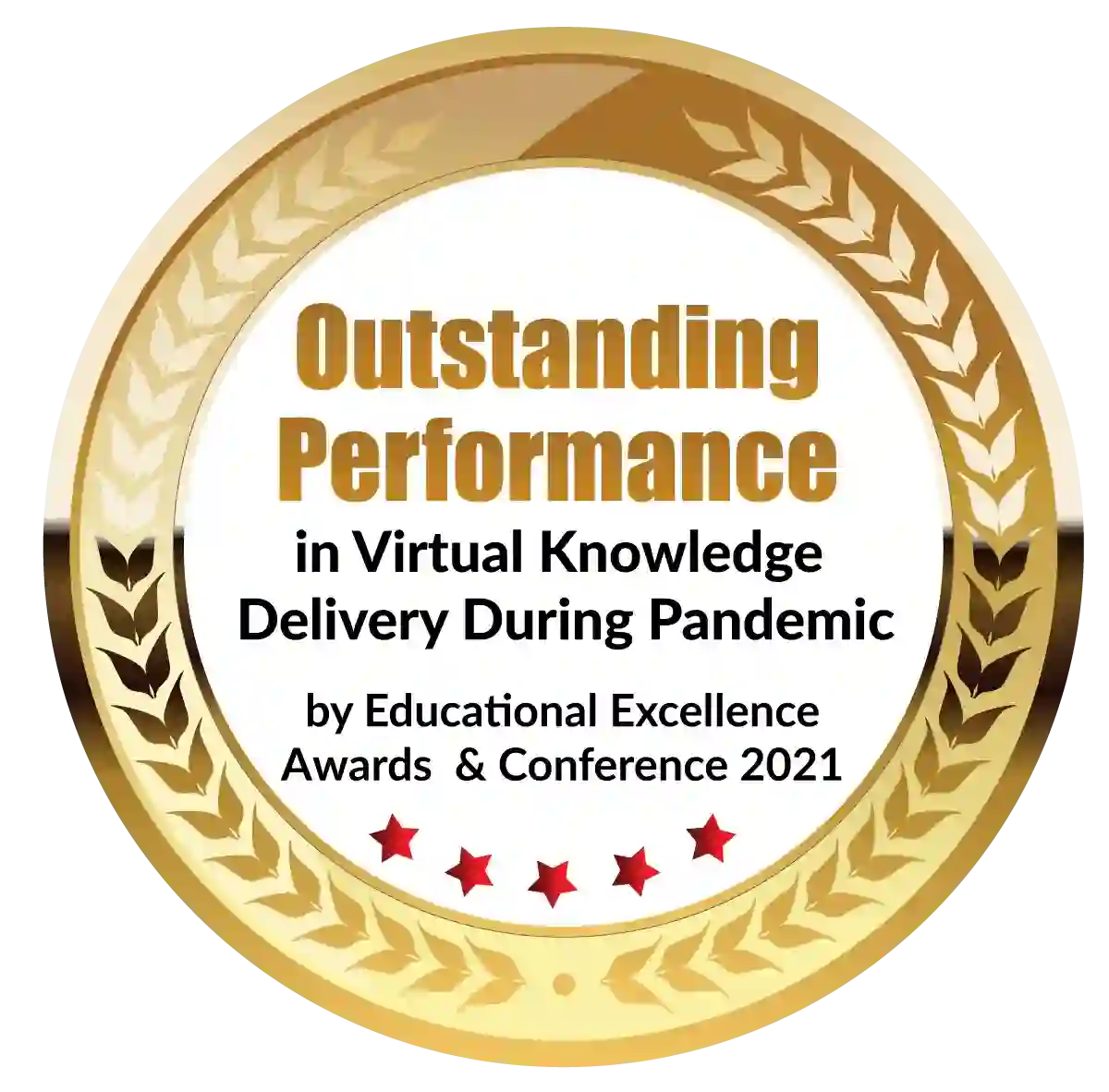 Outstanding Performance in Virtual Knowledge Delivery During Pandemic by Educational Excellence Awards & Conference 2021