Students Trained & Placed
Kitchen Training Facility
International & National Internships only at 5-star Properties
One to One Corporate Mentorship
An Entrepreneurial Culture at the Campus
Dignified with Rankings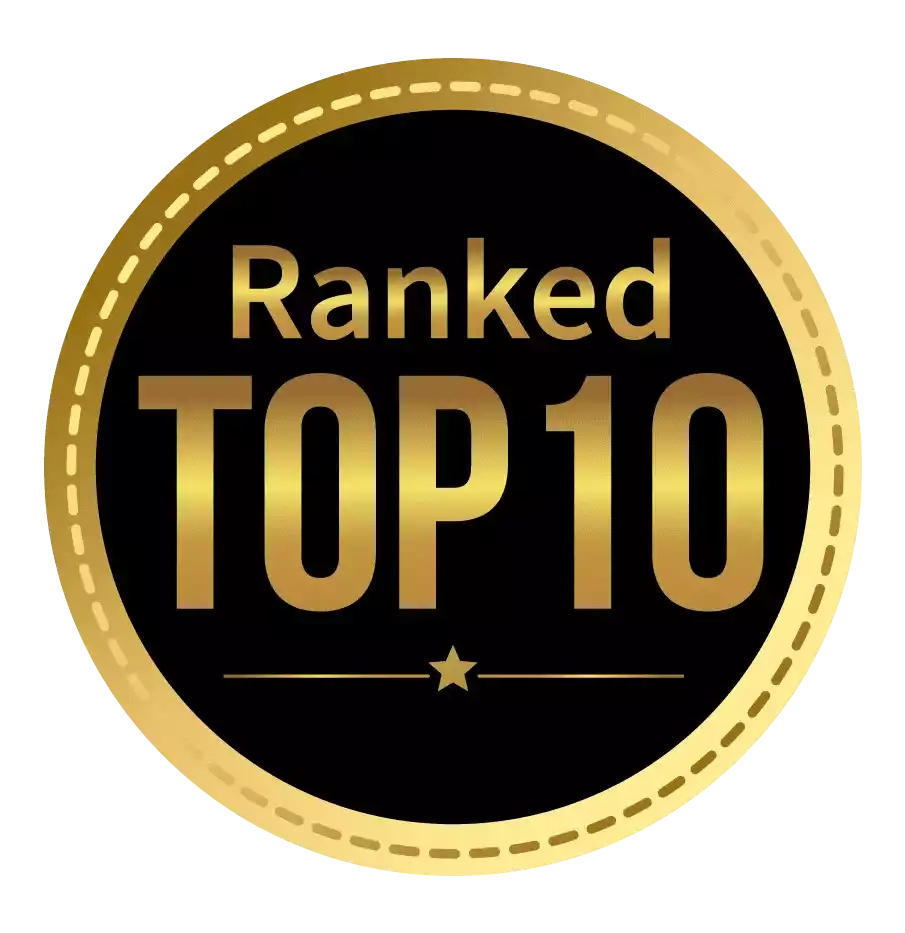 Amongst India's most promising Hotel Management Institute by Higher Education Review 2022
---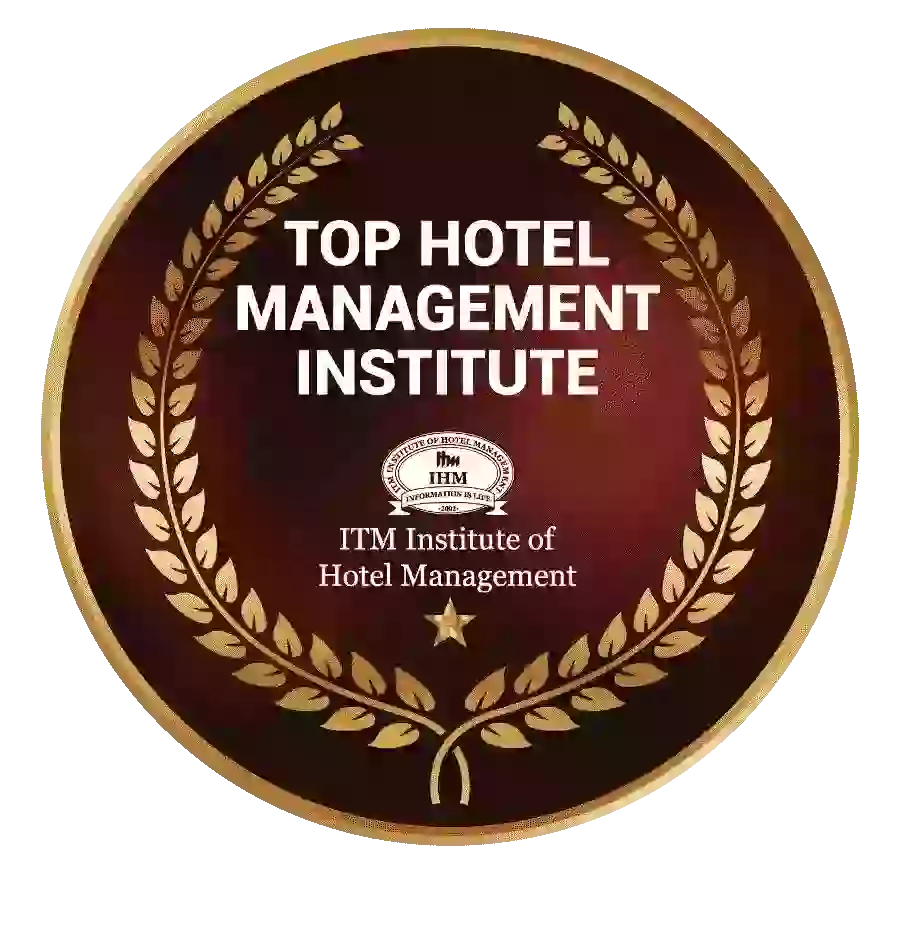 Ranked Top Hotel Management Institute awarded by Times Education Icon 2022
---
Quality Education, Outstanding Administration & Leading Infrastructure by Educational Excellence Awards & Conference 2021
---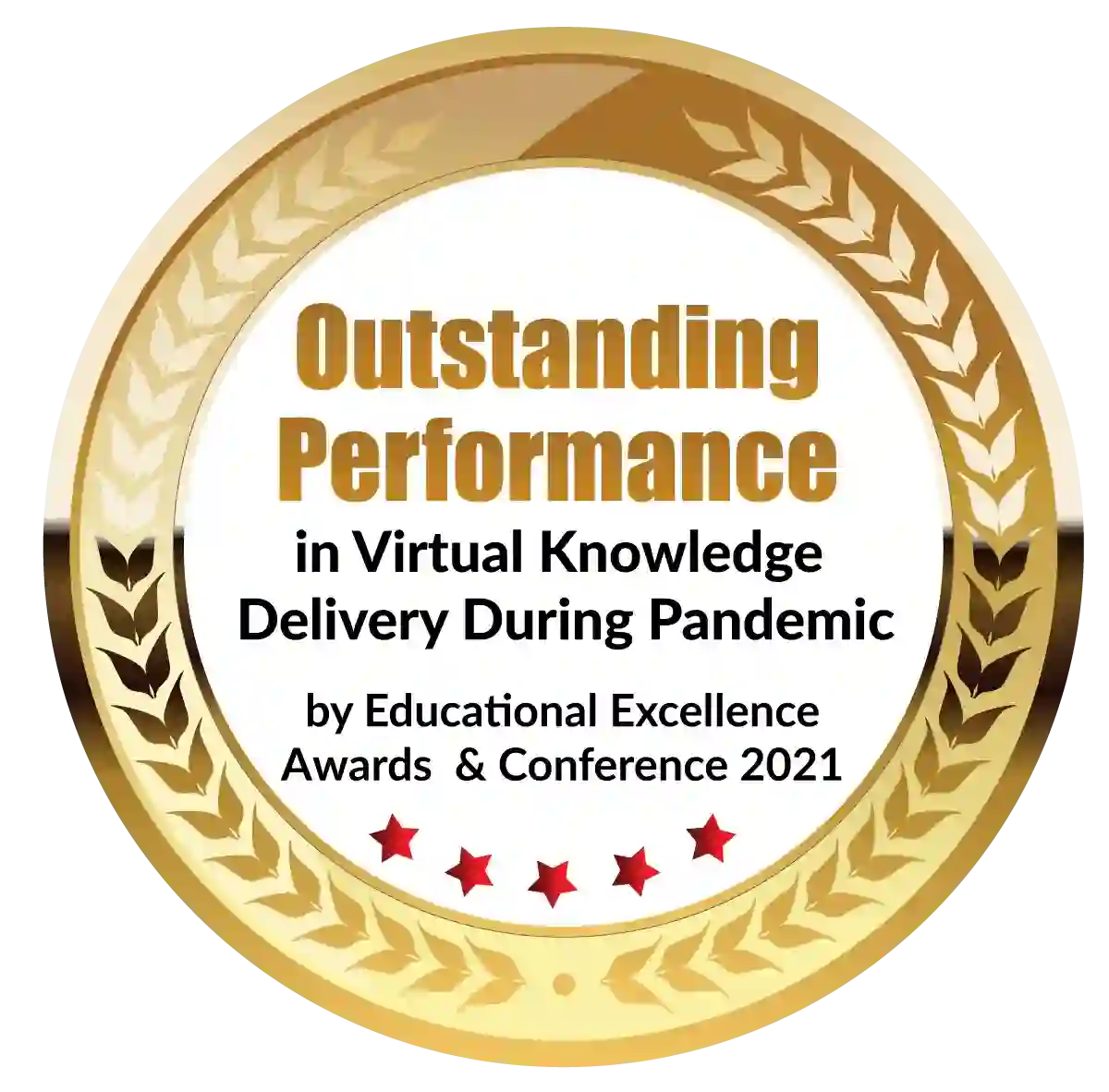 Outstanding Performance in Virtual Knowledge Delivery During Pandemic by Educational Excellence Awards & Conference 2021
The goal of the Post-Graduate Diploma in Management Financial Management program is to develop a cadre of professionals with a focus on finance. It provides students with the tools they need to build strong analytical and problem-solving skills while maintaining an ethical mentality. It enables them to hone their critical thinking skills and work successfully in a fast-paced business setting. Participants will be able to grasp business difficulties holistically and see how finance interacts with other disciplines after completing the program. Any company's finance department is its backbone. A PGDM in Finance should be your choice if you're interested in investments, portfolio management, borrowing, securities analysis, fundraising, collections, disbursements, and managing a company's financial activities.
This professional Finance technology course will educate you, acquire the necessary abilities, and prepare you to work as a finance professional. As a result, a thorough understanding of fiscal and financial operations will be critical in addressing the issues of corporate finance management.
CURRICULUM (LIST OF COURSES in PGDM in Finance)
Advanced Corporate Finance
Management Accounting ad Control
Financial Derivatives
Security Analysis
Commercial Banking
Financial Reporting & Control
Corporate Finance
Financial Services
Risk Management in Banks
Project Finance
Investment Banking
Risk Analytics
Special Project / Organization-Based Project in Finance and Accounting
Wealth Management
Strategic Management Accounting
International Finance
Financial Statement Analysis
Portfolio Management
Fixed Income Securities and their Derivatives
PRIMARY FEATURES OF PGDM in Finance
Through consultation with experienced experts, the Finance technology course in finance has been tailored specifically for finance students.
This curriculum teaches students about management, accounting, economics, and a variety of other finance-related topics.
The PG in Finance includes information on the most recent market trends, evolving strategies, and industry-wide best financial practices.
Internships allow students to put their new abilities into practice, making it simpler for them to land solid job offers.
The PG in Finance prepares students to apply the principles and practices of PGDM finance in real-world situations.
The PGDM program in Financial Management assists students in becoming confident managers.
SUCCESS OF THE PGDM in Finance
The program's goals are to:
Instruct students in the fundamentals of finance, accounting, economics, the regulatory environment, and human behavior.
To aid decision-making, develop an understanding of the link between financial analysis and other disciplines such as economics, management, investments, financial markets, international finance, financial services, and corporate strategy.
Provide pupils with cutting-edge technological abilities in information technology and other critical functional areas.
OPPORTUNITIES FOR A CAREER
You will have all of the experience and qualifications required for a job in any of the big corporations functioning in India right now once you complete your PGDM in finance and internship. Here are some of the roles that you can apply for after completing a PGDM in finance.
Financial Planner/Adviser
Banking and Insurance
Treasury
Corporate Finance
Financial Analyst
Research Analyst
Equity Analyst
Portfolio Manager
In today's competitive economy, getting an MBA degree is especially advantageous for people who want to work in higher management roles or start their own business in the future. Pursuing an MBA or PGDM degree provides applicants with ample opportunity for networking and developing managerial skill sets.
Diversified skills are required by the business.
A Career in Finance Following a PGDM course
The Finance domain focuses on investments and the risk dynamics of assets through time under various levels of uncertainty. During Postgraduate Finance, you will learn to use capital budgeting to make decisions, as well as to evaluate the relative strengths of asset valuation approaches such as payback time, internal rate of return, discounted cash flow models, and so on.
Top business schools create curricula that require students to actively participate in study sessions. Postgraduate Finance courses largely investigate how to analyze complex investments as well as develop and implement financial policies. They cover financial analytical tools, policy options such as dividends or debt or equity financing, market volatility, mergers and acquisitions, leveraged buyouts, hostile takeovers, and initial public offers (IPOs).
Financial Analysis and Valuation
Valuation in Corporate Finance entails analyzing financial statements from various companies, developing financial models, evaluating performance through ratio analysis, assessing the suitability of the model developed in accordance with industry standards, selecting a suitable valuation model, establishing valuation assumptions, and preparing a valuation report. As a Financial Analyst, you must be familiar with accounting principles and standards.
Portfolio and Wealth Management
There are rich professionals with large net worths who are unaware of financial planning and risk management. Wealth management entails the creation of investment portfolios, retirement planning funds, tax preparation, and financial planning, among other things. Wealth managers should understand their clients' financial goals, as well as their short and long-term strategies. They should be able to recommend investment portfolio management techniques. Portfolio management, on the other hand, is the process of matching financial objectives to investments. Professionals must conduct extensive research in order to allocate assets and manage portfolios.
Required skills include:
A high level of efficiency in data interpretation, as well as a proclivity for study and analysis
Individuals must be customer-focused in addition to having a thorough understanding of financial markets, economics, and portfolio theory.
Investment Banking
Investment banking is the branch of banking that assists firms in raising capital. Investment bankers should understand asset management, financial leverage, market tracking, and whether to release an FPO or IPO. It is a high-paying profession that requires a lot of traveling, extra work, long hours, and a very competitive sector.
Required skills:
Strong numerical and analytical abilities
Excellent teamwork and leadership abilities
Self-assurance and the competence to make difficult choices
The ability to operate under duress and manage successfully under high-stress settings.
Dedication, enthusiasm, and dedication
Time and project management
Interpersonal communication and interaction
Finance Research Analyst: 
One of the most significant profiles in the Finance industry is that of a Research Analyst. They could work in a variety of divisions and have a variety of job titles inside a corporation. Equity research, fundamental and technical analysis, valuations, risk management, and statistics are all skills that Research Analysts should have.
Required skills include:
Analyzing previous results and conducting variance analysis
Identifying trends and giving suggestions for improvement
Providing trend analysis, forecasting, and advising measures for optimization
Organizing and analyzing data with Excel functions
Making charts, graphs, and presentations for executive teams
Making recommendations to improve future business operations
Financial consultants 
Consultants operate in consultancies, conducting in-depth studies on problems and analyzing them in order to give answers. Their responsibilities include change management, strategy development, training skill development, technology deployment, and so forth. Deloitte, KPMG, EY, PwC, BCG, McKinsey, and BNY hire qualified individuals for financial consulting, IPO, M&A, accounting standards, and taxation.
Required skills:
Examine the company's finances.
Examine your investments.
Identify and assess capital expansion possibilities, including as loans and finance.
Selling and purchasing stocks and bonds advice
Revenues and costs should be forecasted, and any disparities should be reported.
Identify dangers and opportunities by analyzing market trends.
Manage your present and future tax liabilities.
Maintain a close eye on financial procedures and ensure that they are in line with the law.
To boost profitability, provide solutions and set goals.
Examine day-to-day transactions for places where you might improve.
Merchant Banking
Merchant banking is a mix of consulting and banking services that entails providing financial guidance to large businesses. Professionals give fee-based advise on mergers and acquisitions, granting letters of credit, trade consulting, and project syndicate financing, among other things.
Merchant Banking's Functions:
Portfolio management entails trading assets on behalf of clients, providing financial institutions with advice, and maintaining clients' investment portfolios.
Raising cash for clients: This includes raising funds for clients from international or local markets, as well as issuing shares and securities to support new initiatives.
Promotional Tasks: One of the most significant activities of Merchant Banking is the promotion of a company enterprise during its early stages, from concept to government approval.
Risk Management
Risk management entails identifying and quantifying business risks such as liquidity, operational or credit risk, and capital risk, as well as taking steps to control or mitigate them.
Risk Managers' Role
Identifying a company's or organization's financial, safety, and security concerns, as well as discovering strategies to mitigate those risks through effective problem-solving
Risk assessment for present company affairs and risk appraisal for the company's risk in the past are two different things.
Professionals must be able to convey their results to their clients in a style that is simple to grasp and apply to the company's management.
Asset Management
Asset management entails the management of assets and securities in order to achieve an investor's investment objectives.
Responsibilities & Skills:
Strong analytic abilities
Well-versed in Math and finance.
Communication abilities that are exceptional
Highly structured and detail-oriented
Negotiation and project management skills
Superior critical thinking abilities
Dignified with Rankings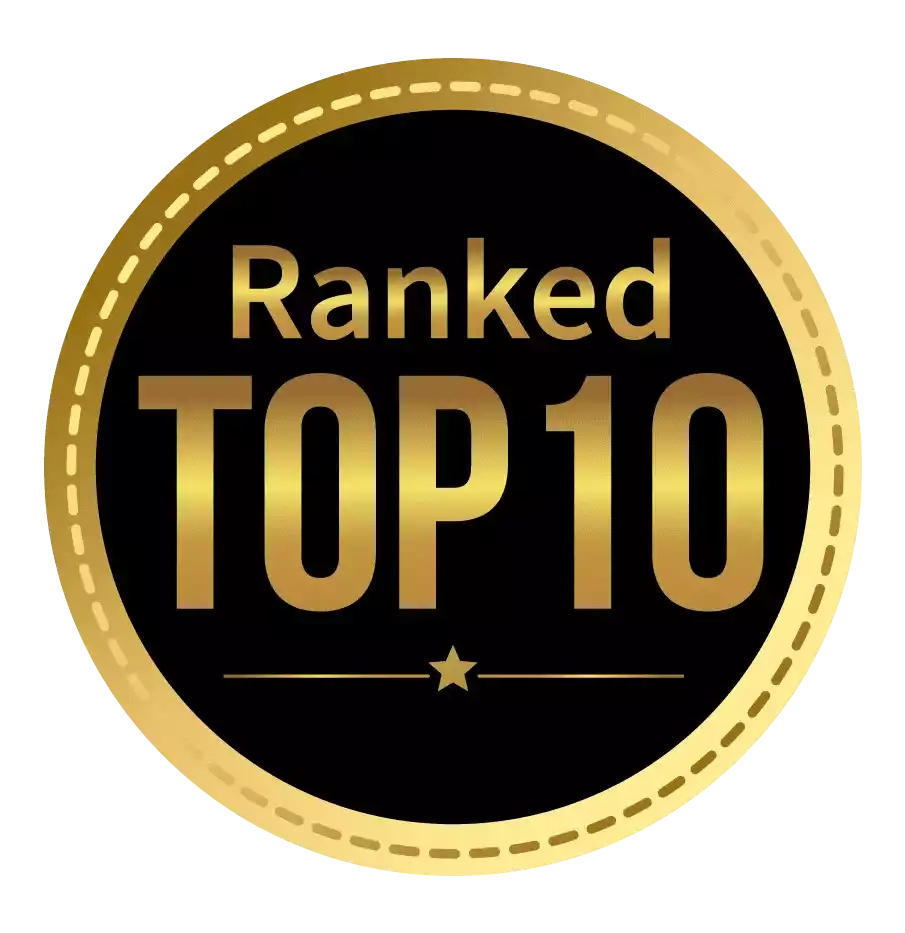 Amongst India's most promising Hotel Management Institute by Higher Education Review 2021
---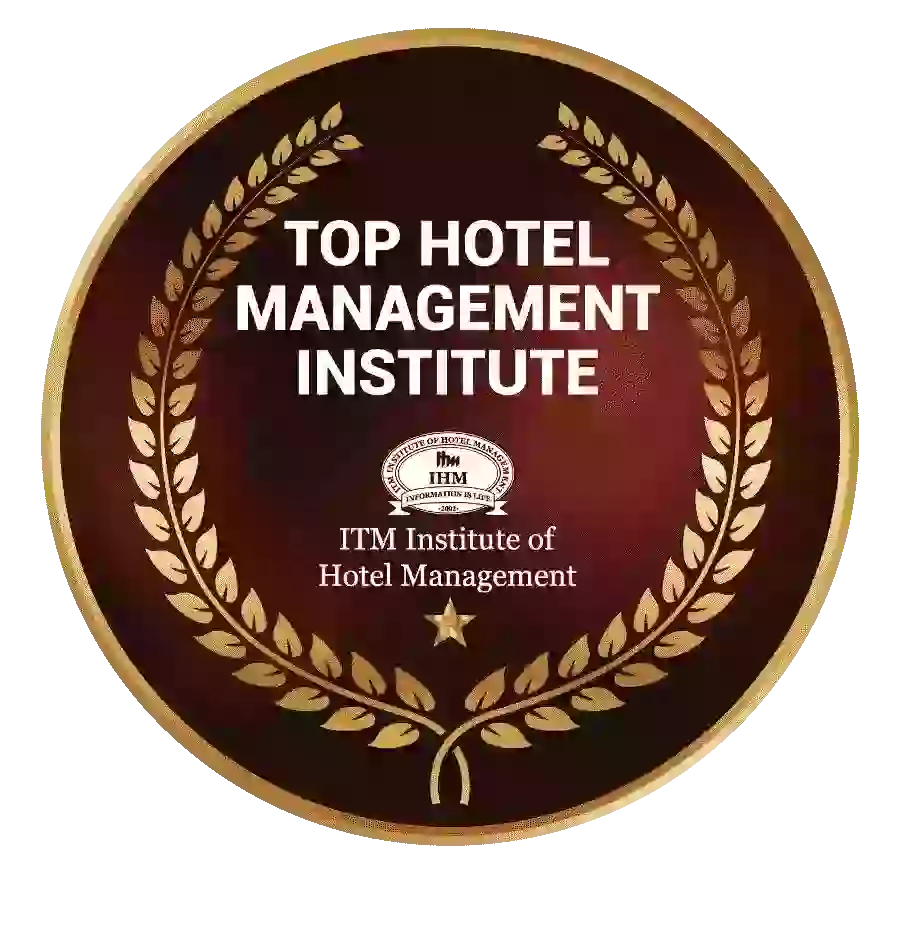 Ranked Top Hotel Management Institute awarded by Times Education Icon 2022
---
Quality Education, Outstanding Administration & Leading Infrastructure by Educational Excellence Awards & Conference 2021
---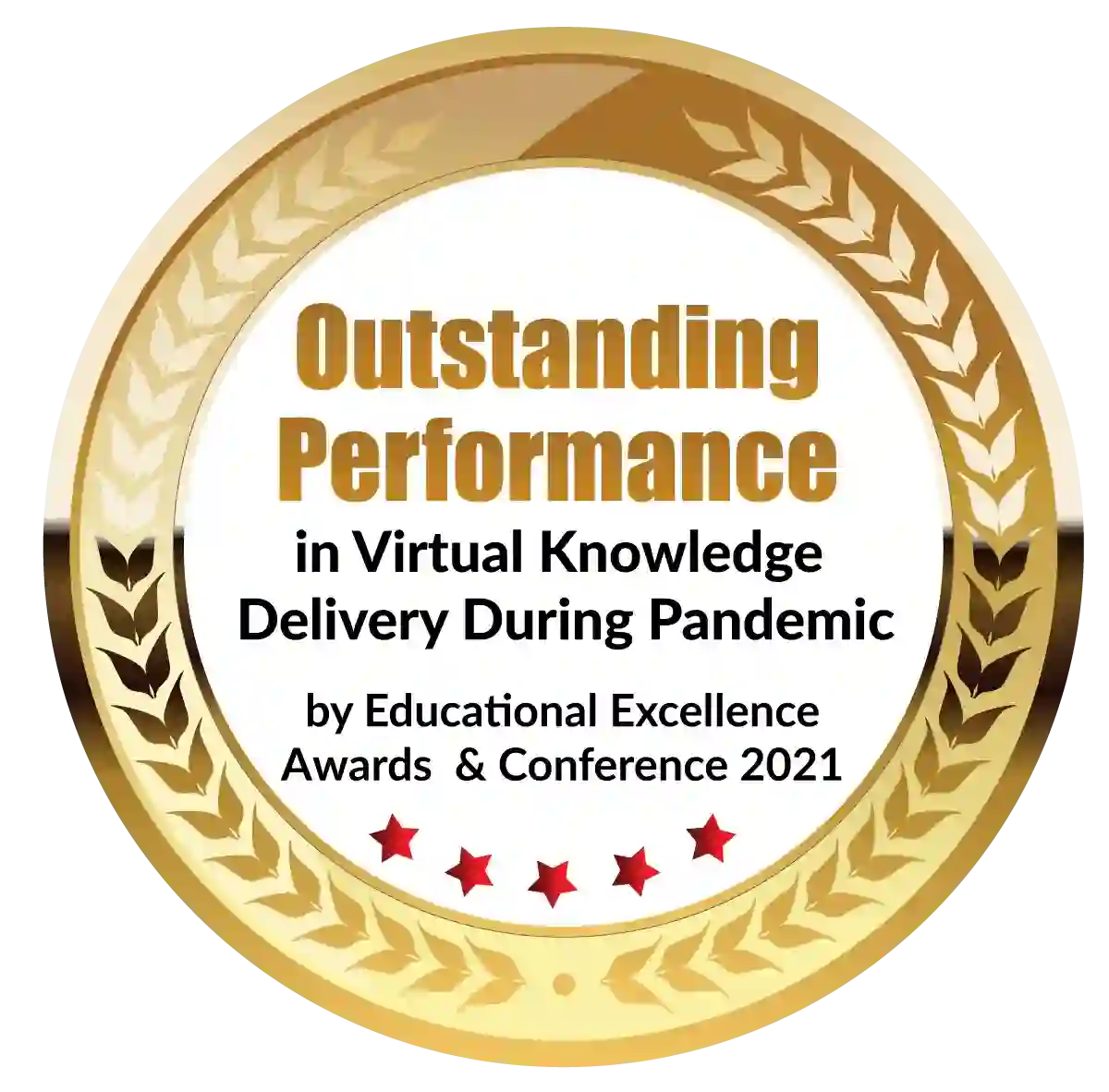 Outstanding Performance in Virtual Knowledge Delivery During Pandemic by Educational Excellence Awards & Conference 2021