Students Trained & Placed
Kitchen Training Facility
International & National Internships only at 5-star Properties
One to One Corporate Mentorship
An Entrepreneurial Culture at the Campus
Dignified with Rankings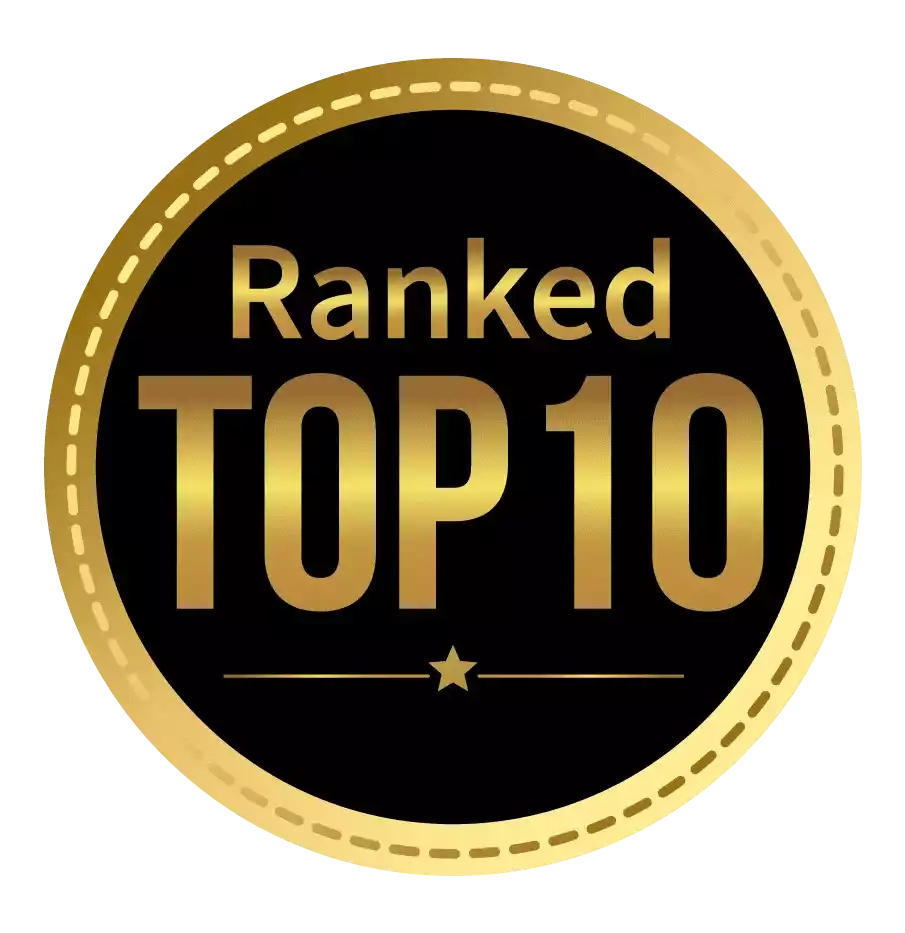 Amongst India's most promising Hotel Management Institute by Higher Education Review 2022
---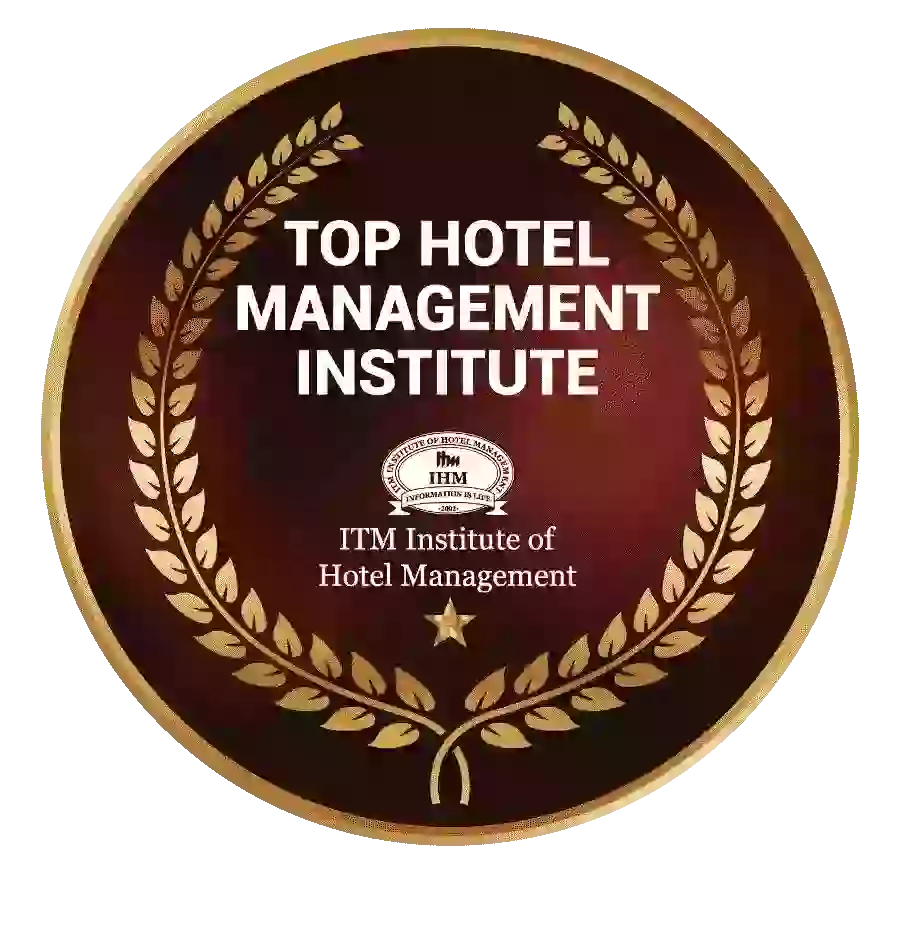 Ranked Top Hotel Management Institute awarded by Times Education Icon 2022
---
Quality Education, Outstanding Administration & Leading Infrastructure by Educational Excellence Awards & Conference 2021
---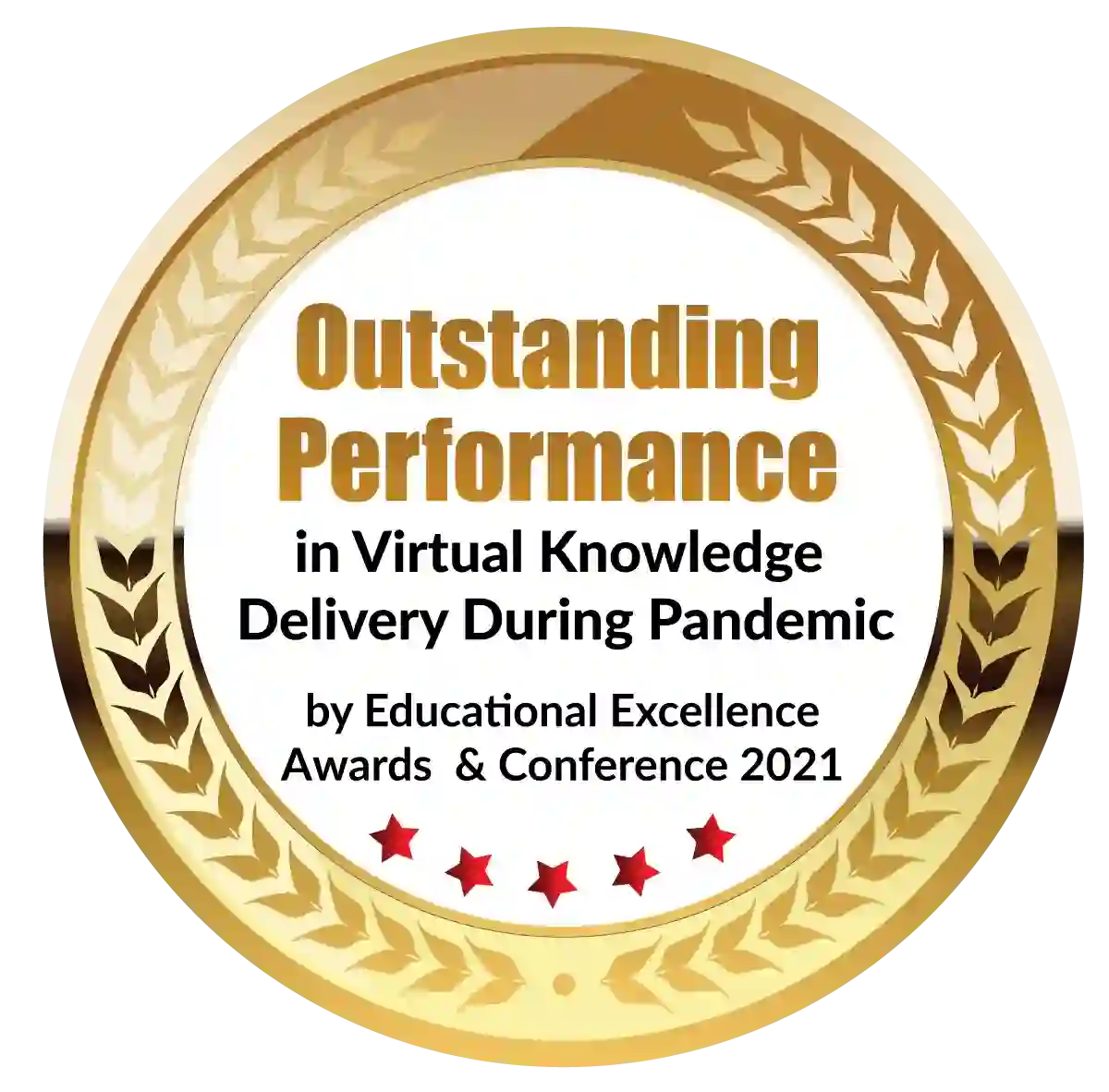 Outstanding Performance in Virtual Knowledge Delivery During Pandemic by Educational Excellence Awards & Conference 2021
Introduction:
In today's rapidly evolving professional landscape, individuals seeking to enhance their career prospects and make a significant difference in their lives often attend specialised postgraduate programs such as Post Graduate Diploma in Management (PGDM). PGDM courses provide a dynamic and comprehensive educational experience that equips students with the necessary skills, knowledge, and industry exposure to excel in their chosen fields. This article explores some PGDM courses that have a transformative impact on professional lives, incorporating recent facts and trends.
PGDM in Digital Marketing:
With the exponential growth of digital platforms and the increasing importance of online presence, organisations greatly emphasise digital marketing strategies. A PGDM in Digital Marketing offers students an in-depth understanding of various digital channels, social media marketing, search engine optimisation, content creation, and analytics. According to recent statistics, the global digital marketing spend is projected to reach $389 billion by 2021, indicating a strong demand for skilled professionals. Graduates of PGDM in Digital Marketing can explore opportunities in marketing agencies, e-commerce firms, and tech companies.
PGDM in International Business:
As globalisation continues to shape the business landscape, professionals with expertise in international business are in high demand. A PGDM in International Business equips students with cross-cultural understanding, international marketing strategies, global supply chain management, and trade regulations. Recent reports suggest that global trade is set to recover and expand, creating opportunities for individuals with specialised knowledge in international business. Graduates can pursue careers in multinational corporations, global consulting firms, or government agencies involved in international trade.
PGDM in Marketing
This popular and dynamic program equips students with the skills and knowledge required to excel in the fast-paced marketing world. Recent facts highlight the significance of this field: According to Statista, global digital advertising spending is projected to reach $517 billion by 2023. Furthermore, eMarketer reports that e-commerce sales are expected to surpass $6.5 trillion by 2023. 
These figures demonstrate the increasing demand for marketing professionals who can navigate the digital realm and drive effective campaigns. PGDM in Marketing prepares students to understand consumer behaviour, utilise data-driven strategies, leverage social media platforms, and create impactful marketing campaigns, enabling them to make a difference in their professional lives.
PGDM in Human Resource Management:
The success of any organisation hinges on its human capital, making human resource management a critical function. A PGDM in Human Resource Management equips students with talent acquisition, performance management, employee engagement, and organisational development skills. Recent trends show that companies prioritise employee well-being and diversity and inclusion initiatives, emphasising the need for skilled HR professionals. Graduates can pursue roles as HR managers, talent acquisition specialists, or learning and development professionals across various industries.
PGDM in Supply Chain Management:
Efficient supply chain management is essential for organisations to ensure timely delivery, cost optimisation, and customer satisfaction. A PGDM in Supply Chain Management gives students a comprehensive understanding of logistics, procurement, inventory management, and supply chain analytics. Recent developments, such as the COVID-19 pandemic and disruptions in global supply chains, have highlighted the importance of robust supply chain management. Graduates can explore opportunities in logistics companies, manufacturing firms, or consultancies specialising in supply chain optimisation.
Conclusion:
In today's competitive job market, these courses have emerged as transformative educational programs that can significantly impact professional lives. The courses mentioned above, including PGDM in Digital Marketing, International Business, Human Resource Management, and Supply Chain Management, equip individuals with specialised skills that are highly sought after in the modern world. 
By staying abreast of recent trends and incorporating the latest industry practices, these programs offer students a comprehensive understanding of their chosen field, empowering them to make a meaningful difference in their professional lives. Whether adapting to the digital revolution, harnessing the power of data, or becoming an agent of change through entrepreneurship, the right course can open doors to exciting career opportunities and enable individuals to thrive in today's ever-evolving business landscape.
Job roles after PGDM courses
Pursuing these courses opens up many job opportunities across various industries. Here are some of the prominent job roles that individuals can explore after completing their PGDM courses:
Marketing Manager: A PGDM in Marketing equips individuals with the skills to develop and execute marketing strategies. Marketing managers oversee promotional campaigns, market research, brand management, and customer relationship management. They work in diverse industries and are vital in driving business growth and increasing market share.
Data Analyst: With a PGDM in Data Analytics, individuals can pursue a career as a data analyst. Data analysts collect, analyse, and interpret large volumes of data to derive insights and support decision-making processes. They play a crucial role in identifying patterns, trends, and opportunities for organisations, enabling them to optimise operations and drive business success.
Human Resource Manager: Graduates of PGDM in Human Resource Management can assume the role of a human resource manager. HR managers are responsible for talent acquisition, performance management, employee engagement, training and development, and compliance with labour laws. They are crucial in creating a positive work environment and aligning the workforce with organisational goals.
Financial Analyst: A PGDM in Finance prepares individuals for roles as financial analysts. Financial analysts evaluate investment opportunities, assess financial performance, analyse market trends, and provide recommendations to guide decision-making. Individuals in this profession can be found in various settings, including banks, financial institutions, investment firms, and corporate finance departments.
Supply Chain Manager: With a PGDM in Supply Chain Management, individuals can pursue a career as a supply chain manager. Supply chain managers oversee the end-to-end movement of goods and services, ensuring efficient operations, cost optimisation, and customer satisfaction. They collaborate with suppliers, manufacturers, distributors, and retailers to streamline processes and enhance the supply chain network.
Entrepreneur/Startup Founder: A PGDM in Entrepreneurship empowers individuals to establish their ventures. With knowledge of business planning, opportunity identification, market analysis, and financial management, graduates can embark on entrepreneurial journeys. They have the skills to navigate the challenges of starting and scaling a business, securing funding, and building a sustainable venture.
International Business Manager: PGDM in International Business opens up opportunities in global companies and organisations. International business managers handle international operations, analyse foreign markets, manage cross-cultural teams, and develop strategies to expand business in international markets. They are pivotal in driving global growth and managing international trade relationships.
These are just a few examples of the diverse job roles that individuals can pursue after completing their courses. The specific career path will depend on the specialisation chosen and the individual's interests, skills, and industry preferences. These programs provide the foundation and practical knowledge to thrive in these roles and significantly impact the professional world.
Dignified with Rankings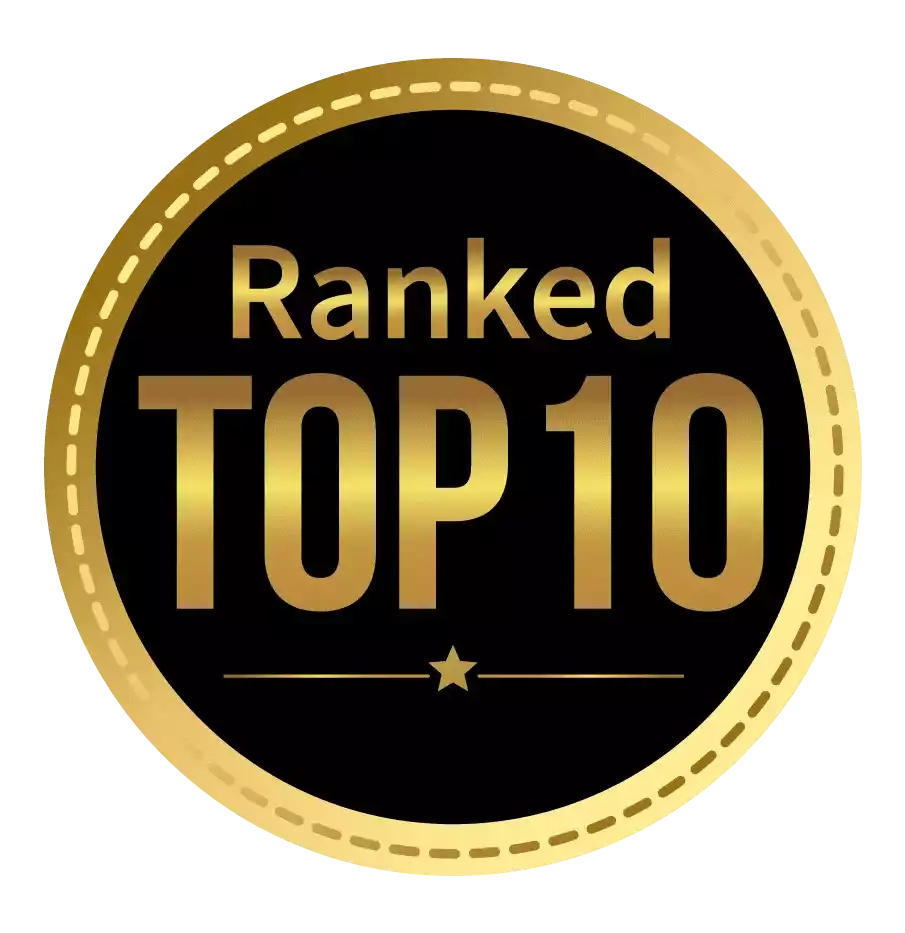 Amongst India's most promising Hotel Management Institute by Higher Education Review 2021
---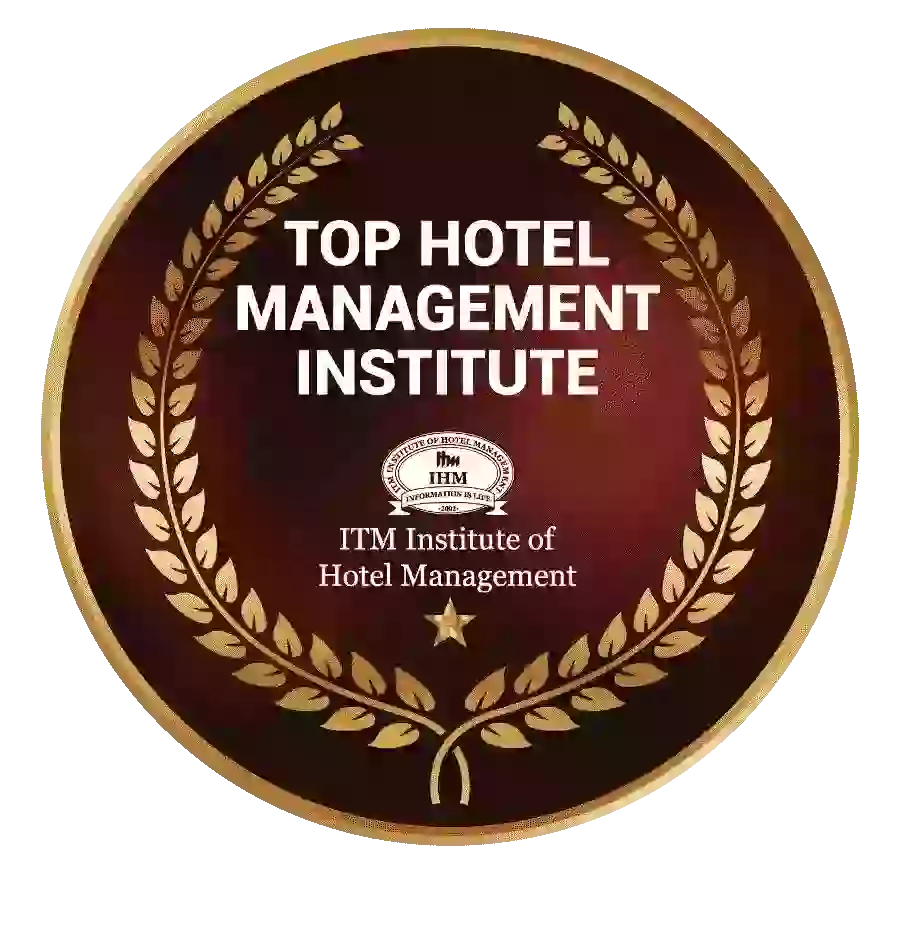 Ranked Top Hotel Management Institute awarded by Times Education Icon 2022
---
Quality Education, Outstanding Administration & Leading Infrastructure by Educational Excellence Awards & Conference 2021
---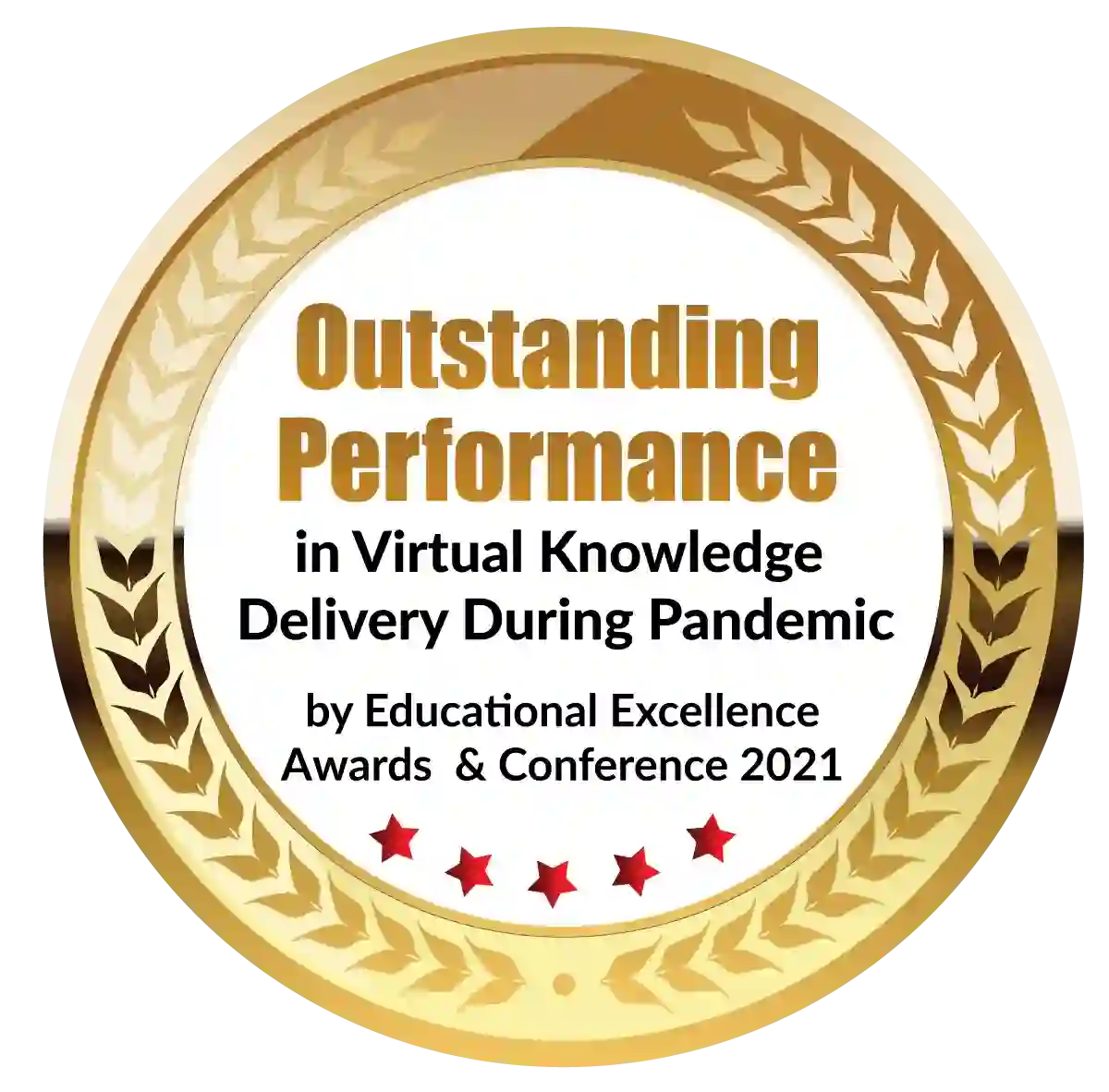 Outstanding Performance in Virtual Knowledge Delivery During Pandemic by Educational Excellence Awards & Conference 2021