Students Trained & Placed
Kitchen Training Facility
International & National Internships only at 5-star Properties
One to One Corporate Mentorship
An Entrepreneurial Culture at the Campus
Dignified with Rankings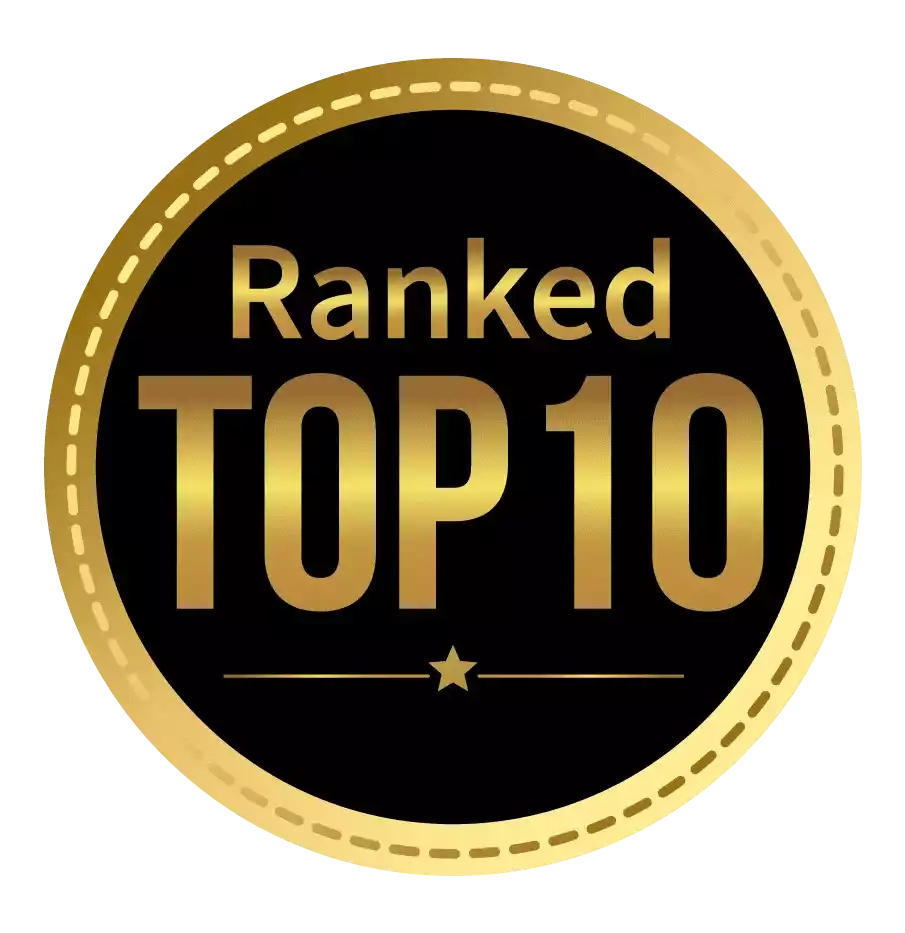 Amongst India's most promising Hotel Management Institute by Higher Education Review 2022
---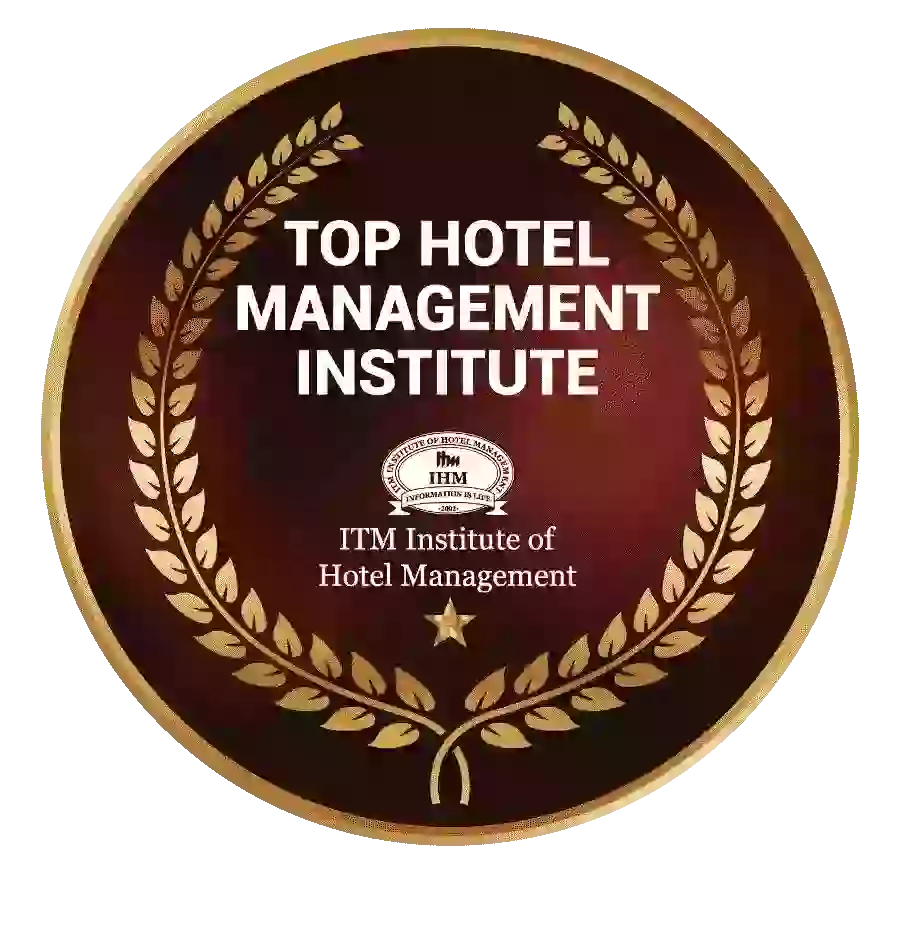 Ranked Top Hotel Management Institute awarded by Times Education Icon 2022
---
Quality Education, Outstanding Administration & Leading Infrastructure by Educational Excellence Awards & Conference 2021
---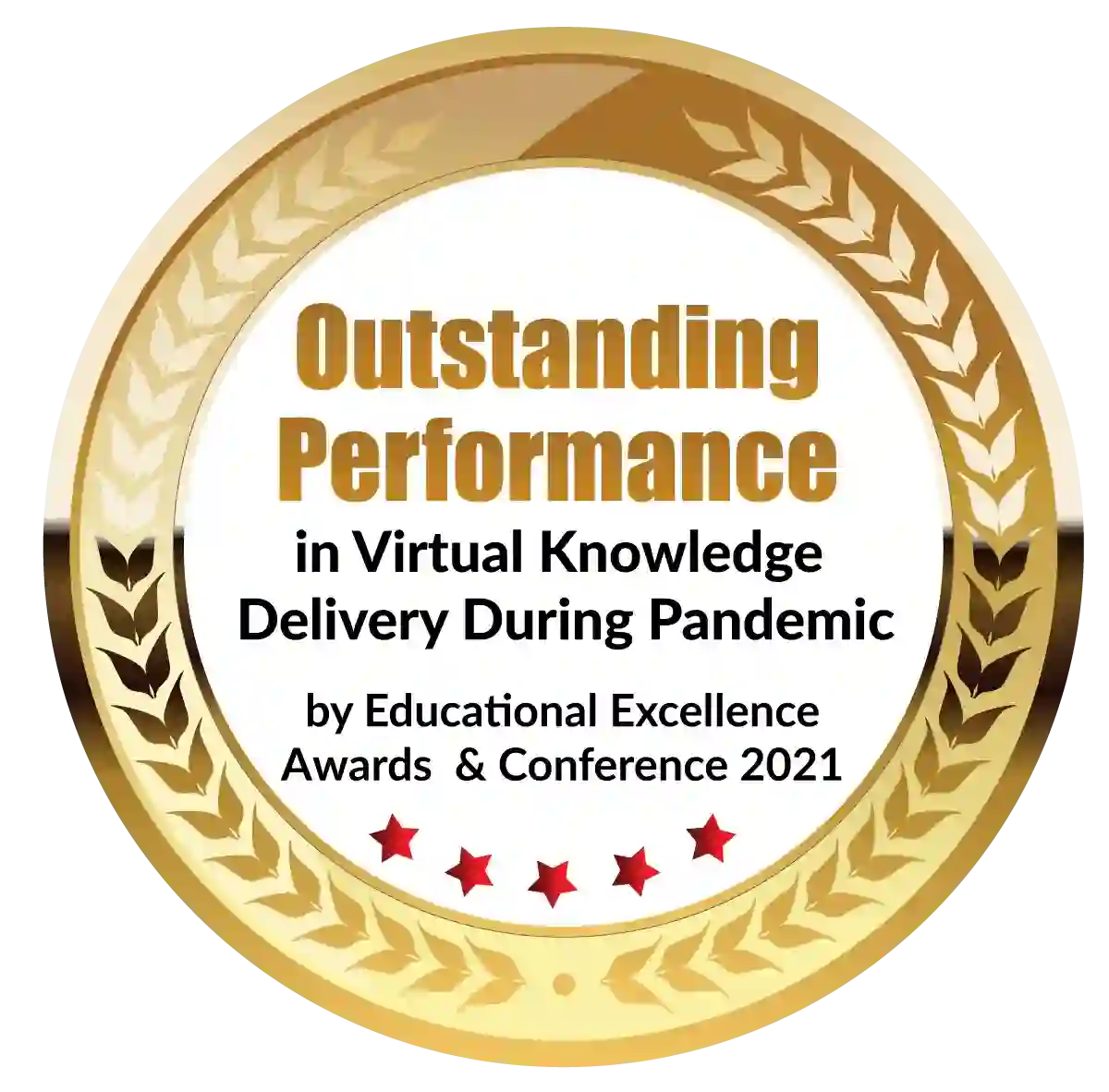 Outstanding Performance in Virtual Knowledge Delivery During Pandemic by Educational Excellence Awards & Conference 2021
In India, the number of management institutes is continuously increasing. Jaipur, in particular, has developed into a hub of good management institutes, with the number projected to increase. These schools provide a diverse choice of management courses and streams, allowing students to customize their studies to their interests. In today's climate, which is primarily focused on developing skills and the workforce, new businesses and training institutes are cropping up. Jaipur can lead in research and innovation if the administration and training procedures in these colleges are supported by the appropriate government inputs. These institutions are focusing on improving their entire strategy, which will benefit both students and the country's long-term prospects. Continue reading to learn more about management colleges in Jaipur. We've compiled a list of prominent Post Graduate diplomas in Management specialties available at management colleges in Jaipur.  
Aim of the PGDM program in Jaipur
The best PGDM colleges in Jaipur combine quality and flexibility to educate students for managerial careers.
To offer working professionals the opportunity to progress in their workplaces.
Making the transition from a technical to a managerial or business job easier.
The curriculum, which is meant to assist students to improve conceptual knowledge and behavioral skills, will benefit students who go on to work in industry, government, or other organizations.
An overview of management colleges in Jaipur
A full-time two-year program accredited by the AICTE, encompassing six trimesters sanctioned by the AICTE, Ministry of Human Resources Development, Government of India, is offered by management institutes in Jaipur. The PGDM curriculum at Top management Colleges in Jaipur gives the foundation for conceptual and analytical thinking, as well as an awareness of the dynamics of the corporate environment.
These post-graduation courses at management colleges in Jaipur are challenging, modern, and current. As a result of the industry's needs, new difficulties in business and management have emerged. Managers with cross-functional skills are continuously in demand in the business sector. As a result, the Industry-mapped curriculum is dynamic, as industry professionals examine it regularly. Leading academics contribute to a solid analytical framework that fosters idea exchange through real-time applications.
Management colleges in Jaipur have designed interactive teaching sessions to give all of the crucial managerial competencies that would help students take on leadership roles after graduation. The Institute places a heavy emphasis on project work as part of the regular course.
After a two-year trip in which the student is exposed to a variety of various teaching approaches such as the journey of a student from an aspiring Manager to an actual one culminates.
Lectures with case studies
Roleplays
Individual and group assignments/projects
Examinations, seminars, and talks
This combination converts the student into an accomplished manager. In addition, the training in management colleges in Jaipur includes multilayer corporate engagement, management movies, and educational industrial tours.
PGDM Programs of Jaipur
Pursuing a Post Graduate Diploma in Management from one of best management colleges in Jaipur is not enough to ensure success. Choosing the correct B Schools in Jaipur specialties or Post Graduate Diploma in Management electives in Top PGDM Colleges in Jaipur, according to the area of interest and understanding, and then applying it to the work is the key to success because PGDM is not just about finding a job; it is about generating jobs. The Best PGDM Colleges in Jaipur Students in their second year choose specializations to gain a deeper understanding and expertise of the key areas of competency they have chosen. There are various specializations from which to pick, including
MARKETING
This is a standard Post Graduate Diploma in Management program with a reputation for high-paying professions. Marketing requires a creative and imaginative skill set, and you can work in an advertising agency, a corporate marketing department, a digital marketing company, or a sales team after completing the course. The marketing specialization from management colleges in Jaipur is suitable for aspirants who are energetic, friendly and have a unique ability to address consumer problems with innovative solutions.
HR
Human resource management aids in the management of organizational resources. This is a thorough diploma specialization provided at management colleges in Jaipur for someone with strong people skills who want to help businesses get the most out of their employees. Human Resources is one of the most important aspects of every firm, and it is rapidly evolving.
FINANCE
This is the right specialization for you if you're skilled with numbers and have an interest in finance and banking. One of the best aspects of studying finance from management colleges in Jaipur is that it leads to multiple high-paying professions in most businesses. You can even strive to be a CFO and assist businesses to create more money in the future!
ANALYSIS OF BUSINESS
To move forward, every organization now relies on data and analysis. If you have strong research and analytical abilities, you should consider pursuing this course as part of your Post Graduate Diploma in Management program from management colleges in Jaipur You will learn a lot about science, statistics, research, and technology as you obtain the capacity to deal with a company's quantitative analytics.
OPERATIONS AND SUPPLY CHAIN MANAGEMENT
Let us now discuss Operations and Supply Chain Management. We all know that productivity is the key to any company's success. Businesses look for managers that can plan, strategize, and execute the major duties in a business to boost production and operations. This specialization will teach you how to operate a business, how to optimize the supply chain, how to reduce expenses and increase profits, and so on. You should pursue this specialization if you want a demanding role.
INTERNATIONAL BUSINESS
Let's look at the applicability of International Business. This specialization teaches you about worldwide business practices and global legislation, as well as importing and exporting, managing global business operations, dealing with international customers, and more. This is a good choice if you enjoy traveling and want a profession that will take you places.
INFORMATION TECHNOLOGY 
We are all connected to technology in the digital age, but some students are interested in pursuing a career in technology and management. As a result, students can pursue a PGDM in Information Technology from the reputed management colleges in Jaipur. This specialty is a concentrated course structure on numerous IT technologies and approaches that can transform IT management's potential and practice. Through practical and simulation-based learning, interested students can build advanced skills that help them generate superior output and comprehend tools, frameworks, and concepts of technologies with a Post Graduate Diploma in Management in Information Technology. This aids in the formulation and implementation of a forward-thinking marketing plan.
The Advantages of Joining Top PGDM Colleges in Jaipur
Master's or post-graduate degree programs, such as Post Graduate Diploma in Management and others, are frequently seen as more accessible and valuable than MBA programs. Many students are uncomfortable with the term diploma. The Post Graduate Diploma in Management courses is well-known since they are given by well-known firms. The AICTE, the regulating agency, recognizes these reputable organizations, which are of great importance. Students can only get into a PGDM college in Jaipur if they have excelled in their academic careers. Because of its relevance and repute, this program is currently being heavily studied. The Diploma is now dispelling public misconceptions about the program. Students who are aware of the benefits of earning a diploma from a reputed management colleges in Jaipur are becoming more interested. There are numerous advantages to pursuing this program, and the program is currently well-received. The following points will assist you in understanding the most significant advantages that students may have by studying at the best management colleges in Jaipur.
2-year skill development program: AICTE-accredited colleges provide a 2-year program to help you improve various managerial abilities. In Jaipur's PGDM institutes, the curriculum is well-planned and implemented. The intense program allows students to readily learn the syllabus and gain a variety of skills.
Highly efficient curriculum: As previously said, the curriculum is extremely efficient. Students who pass their Post Graduate Diploma in Management Course can easily demonstrate their management abilities amid a crisis. The course allows students to improve their talents while also providing a practical management perspective. Because this program is a professional course, it will assist you in becoming a professional.
Provides a higher qualification: The Post Graduate Diploma in Management, even if it is only a diploma, provides a higher qualification to the individual. All working professionals will benefit from this program. In the corporate world, the necessity for higher education is well acknowledged. As a result, this will provide a much-needed boost in qualifications.
Specializations offered:  Students can choose from a variety of specializations available through the Post Graduate Diploma in Management program. Students can choose their preferred professional path based on their chosen stream. The specialties available in the training make it much more appealing and lucrative.
Highly affordable program: When completed at an AICTE-approved institution, the Post Graduate Diploma in Management degree can be easily funded. Working professionals and low-income students can also continue their higher education with simple financing options. Financial aid lightens the load for students.
Campus postings: When finished at a good college in Jaipur, this program can lead to some lucrative campus placements. Campus placements for students are also in high demand. As a result, the professional training becomes gratifying. The positions aren't merely for the sake of name recognition. Instead, they authentically portray a prosperous career.
Management colleges in Jaipur offer it all, from hand-picked staff with extensive academic and industrial experts who have been educating professionals to a strong alumni base that helps students create strong networking networks. With a large list of accreditations and recognitions, as well as industry partnerships, there is no doubt that the Institutes of Management in Jaipur offers everything an MBA/PGDM program should.
Dignified with Rankings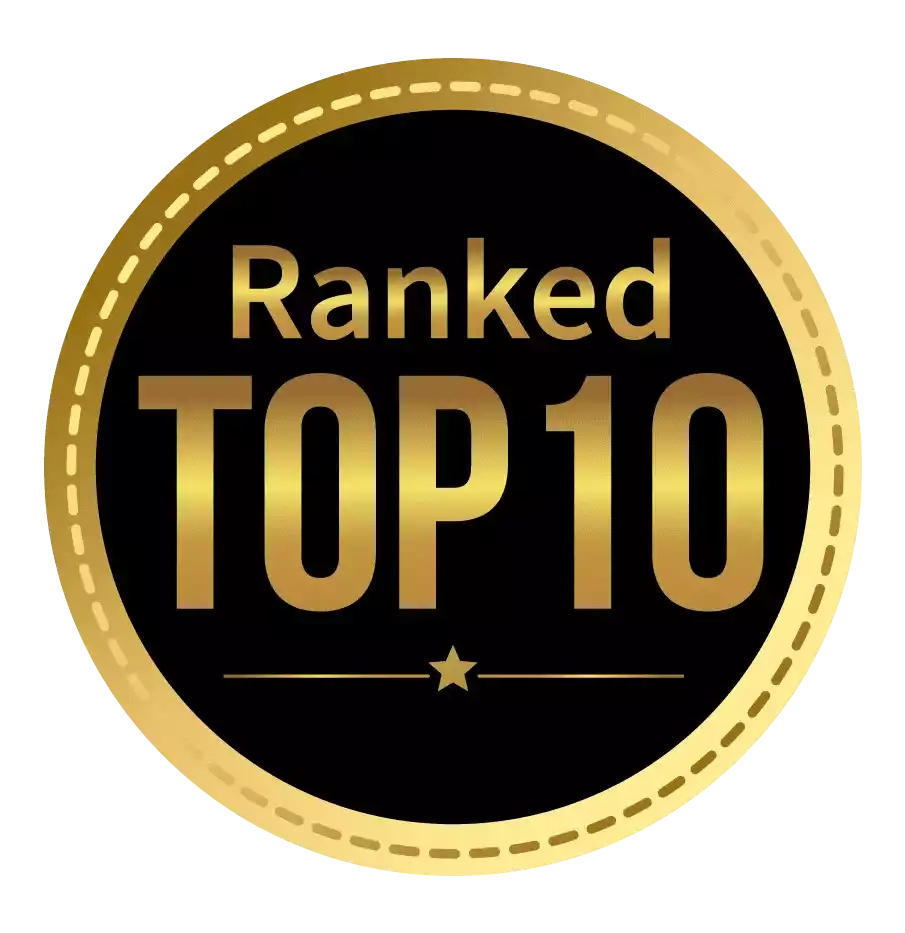 Amongst India's most promising Hotel Management Institute by Higher Education Review 2021
---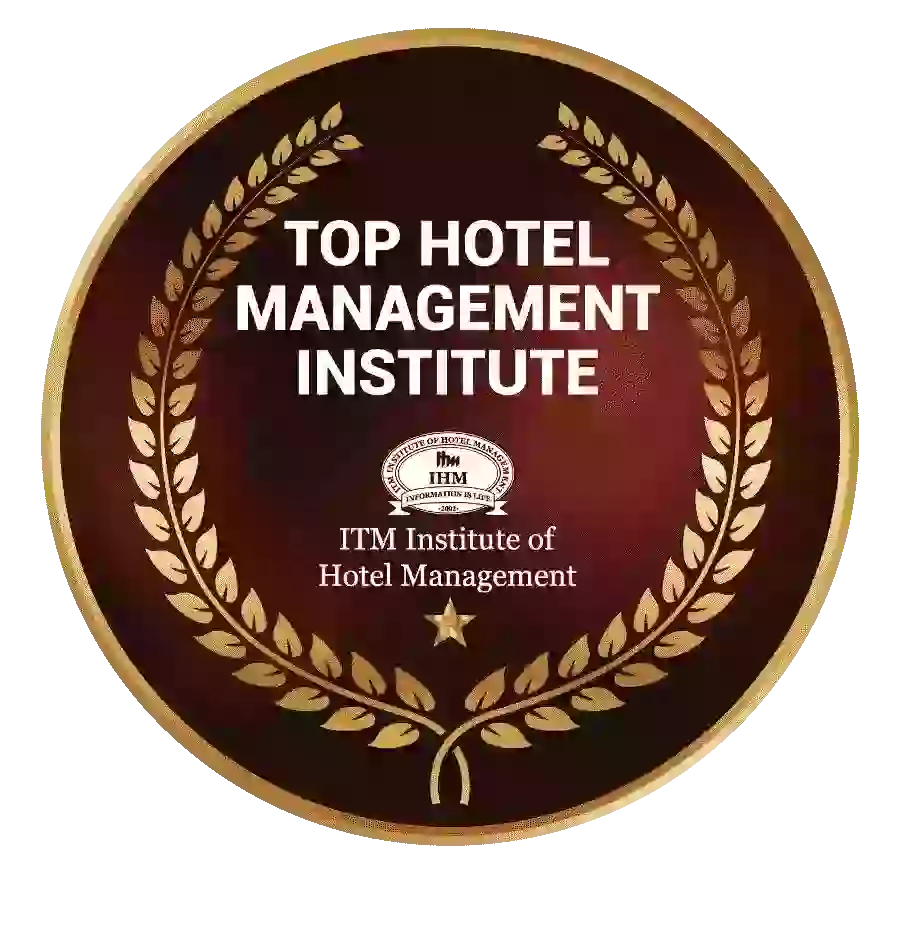 Ranked Top Hotel Management Institute awarded by Times Education Icon 2022
---
Quality Education, Outstanding Administration & Leading Infrastructure by Educational Excellence Awards & Conference 2021
---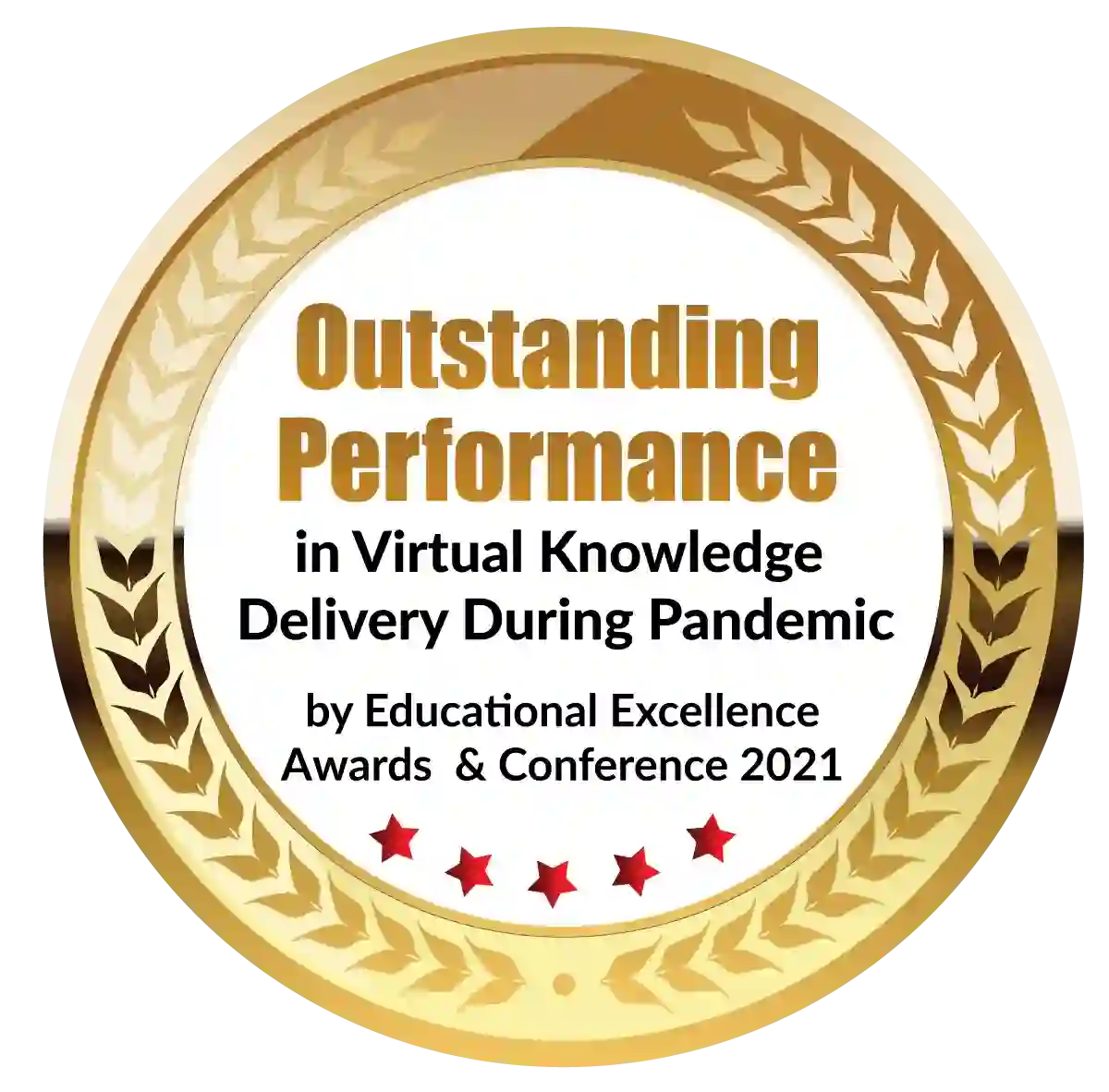 Outstanding Performance in Virtual Knowledge Delivery During Pandemic by Educational Excellence Awards & Conference 2021