Students Trained & Placed
Kitchen Training Facility
International & National Internships only at 5-star Properties
One to One Corporate Mentorship
An Entrepreneurial Culture at the Campus
Dignified with Rankings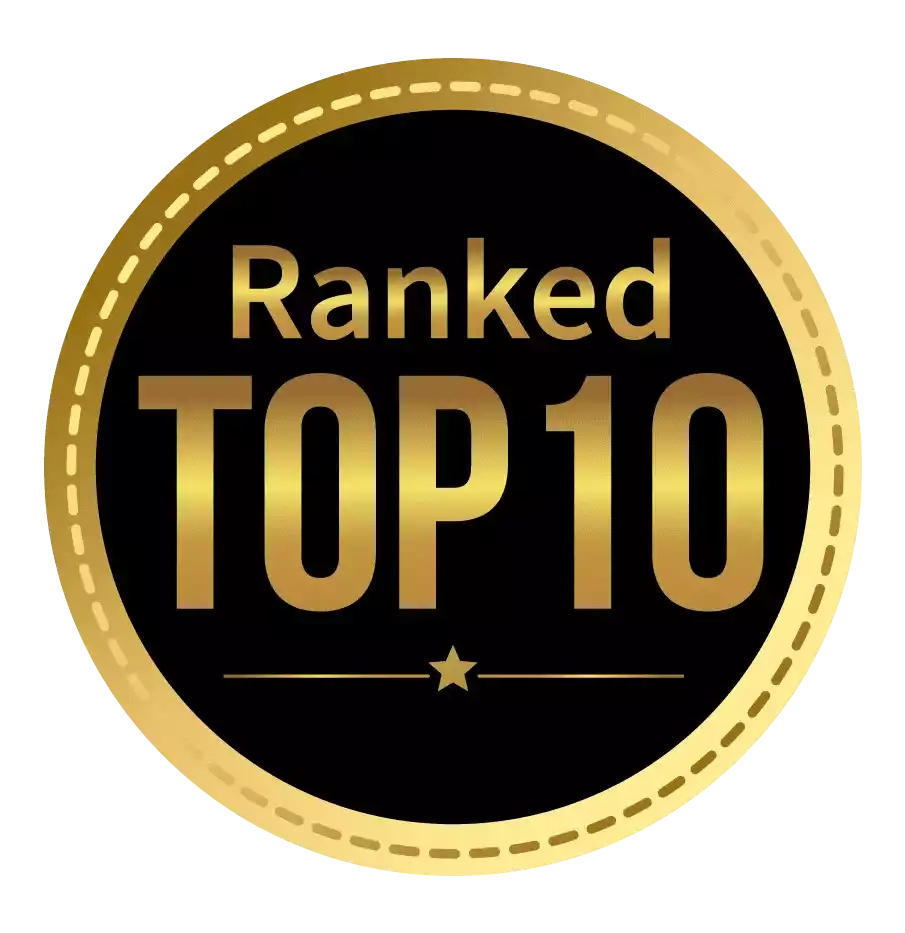 Amongst India's most promising Hotel Management Institute by Higher Education Review 2022
---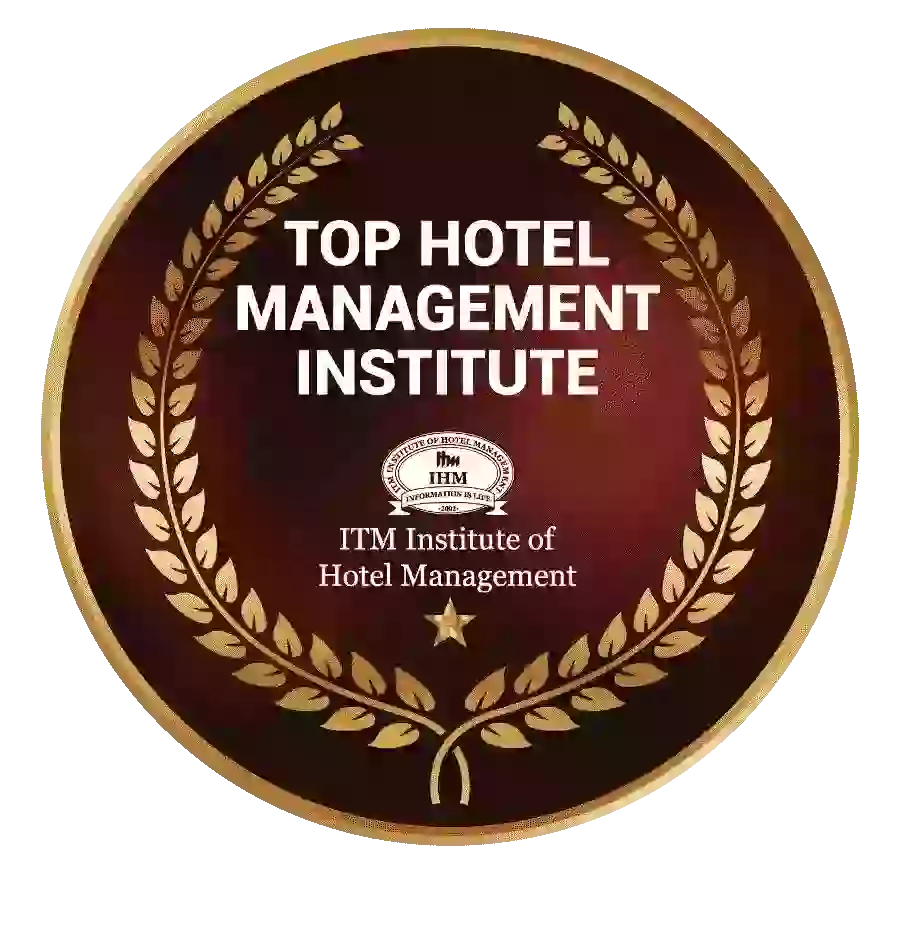 Ranked Top Hotel Management Institute awarded by Times Education Icon 2022
---
Quality Education, Outstanding Administration & Leading Infrastructure by Educational Excellence Awards & Conference 2021
---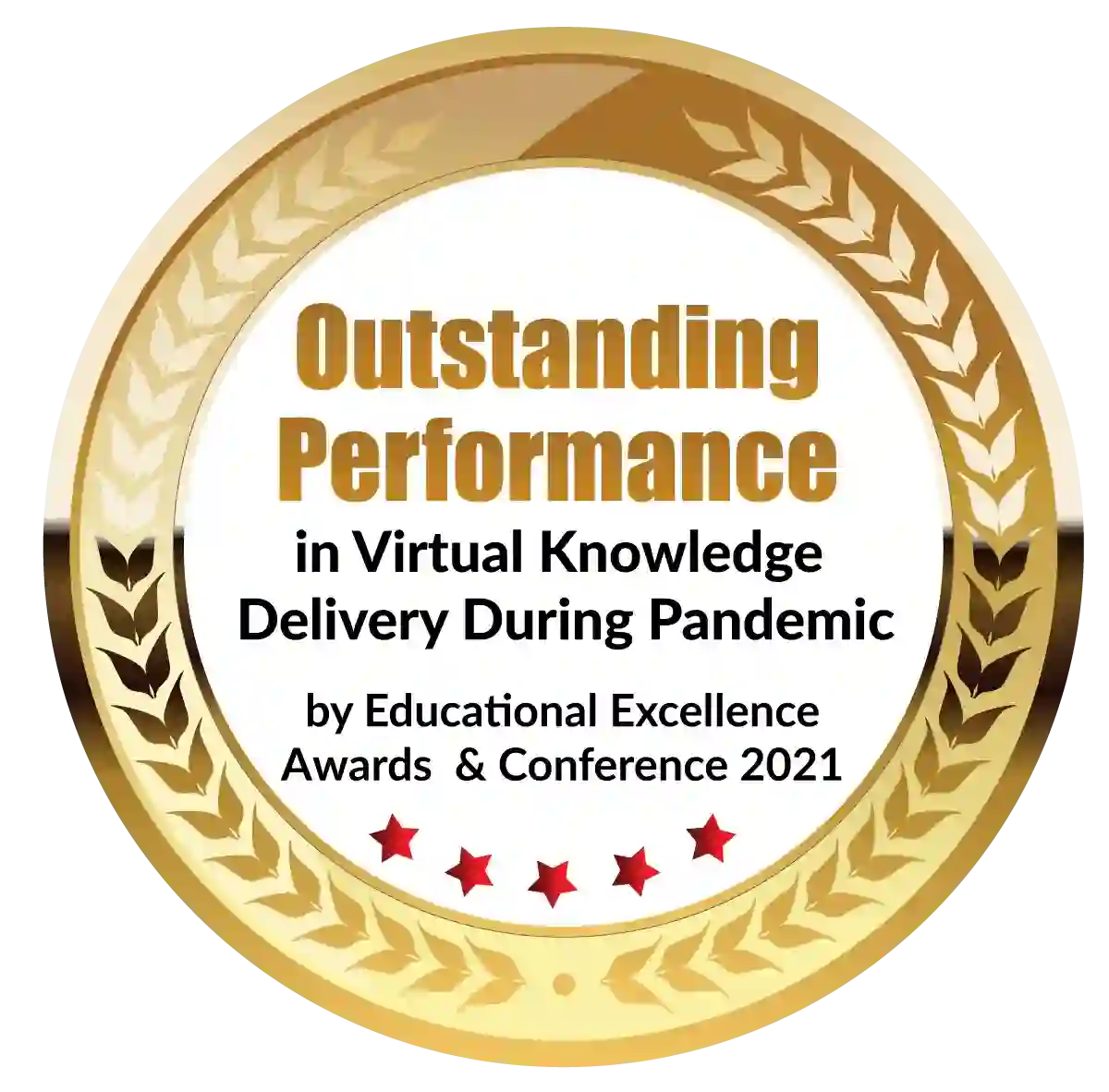 Outstanding Performance in Virtual Knowledge Delivery During Pandemic by Educational Excellence Awards & Conference 2021
PG in Finance is one of the most critical areas of corporate operations, and it spans continents. However, with the advent of a global digital revolution, it is critical to consider that traditional financial operations have experienced an exponential change, with Fintech, or Fintech, emerging as feasible options in this era developing reality. Fintech, or financial technology, is founded on the idea of integrating technological breakthroughs into the realm of financial products and so necessitates a combination of superior technical and financial abilities. As a result, it is one of the non-negotiable talents that business professionals and management leaders must master to comprehend the workings of changing financial practices. While studying the fine elements of Fintech's operational procedures from the ground up may seem daunting to some, the solution is to enroll in fintech courses and programs. These seminars will provide you with a multi-dimensional grasp of the existing financial sector upheavals, as well as cutting-edge technical options for achieving the most outstanding results in any other endeavor. Along with providing clarity in relevant topics such as artificial intelligence and machine learning, cryptocurrencies, blockchain technology, and others, the programs will prepare you to function across industries as you take on new leadership positions and opportunities. Here is a list of fintech programs that have been hand-picked and explicitly collected to help you make the best decision and get started learning right away.
What are Fintech course?
Students will learn about the essential building elements of financial innovations in this course. They will also discover specific uses through case studies from throughout the world. They will have the opportunity to learn about essential ideas in innovative financial strategies such as complex rules, portfolio optimization, bitcoin, the disruptive force of changing payment methods, and the regulatory environment. They will also learn more about automation, crowdfunding, peer-to-peer financing, and cryptocurrencies. After completing the course, the program prepares students to make informed judgments about deploying financial technologies for the company they work for or the business they own. The course's main features include a detailed curriculum and the ability to evaluate investment goods using Modern Portfolio Theory, comprehend bitcoin and blockchain in financial settings, and a flexible schedule that allows children to learn and achieve.
Technology Leadership Program (TLP)
Fintech ventures necessitate a comprehensive awareness of developing business models and recent technological advancements. This program aims to assist you in making the best strategic company decisions possible in the future. A multifaceted curriculum is a way for tomorrow's leaders to learn about various technological components such as blockchain, data analytics, and other topics, all of which are covered in this highly regarded program created by MIT Technical Training. This program equips you with the skills to create digital solutions across industries. It links you with like-minded business experts, developing friendships, and building a network that can be extremely valuable in potential business pursuits.
 AI and Cryptocurrency Fintech
Because of the Postgraduate Courses with the fast amount of data and its value, company executives must choose technologically driven alternatives. This curriculum from the University of Pennsylvania's Wharton School is aimed to familiarise you with the most critical aspects of Fintech, such as bitcoin, crowdfunding, and economic regulations. A grasp of artificial intelligence and its connected features, on the other hand, is intended to assist you in developing appropriate financial strategies in the future and, as a result, impact your judgment in light of global market changes.
Master in Finacial Tech and Business Analytics EADA-ISDI
This program should be one of your top PG courses alternatives if you seek an all-encompassing solution that helps you strengthen your analytical skills in Finance while also providing you with technical solutions. With distinguished faculty guiding you through the learning experience, the program will boost your professional credibility through authentic certification and improve your management skills in preparation for future roles and responsibilities.
Frameworks, Applications, and Strategies
Understanding the subtleties of the fintech revolution as a whole is critical for helping your organization scale and maximize each of the incredible opportunities that come your way as a leader of the future. This Berkeley online program looks into the twin pillars of Finance and technology to provide you with a comprehensive grasp of the fintech landscape, starting from the ground up. The reasoning skills and insights you gain at the end of the course will help you establish operational procedures that increase efficiency while also increasing income-generating.
Leveraging Fintech Innovation to Grow and Compete
This Harvard Business School curriculum mainly addresses the changing trends of the global financial landscape. It evaluates the rising hurdles to provide you with the ability to develop viable strategies that will enable your firm to thrive, survive, and prosper in the days ahead. Understanding the complexities of the application and implementation of the needed strategies and processes is as vital as knowing the fintech ecosystem and its opportunities. Fintech-based learning programs are effective ways to improve your understanding of the functional aspects of financial tech as a whole. As a professional worker, if you seek alternatives due to time limitations and other associated considerations, the solution is to enroll in fintech courses. Specifically designed to impart a targeted understanding of the domain and answer any questions you may have all along the way. Here is a selection of fintech courses that have been compiled to assist you in getting started on your learning path as quickly as possible.
Financial Technology (Fintech) Innovations Specialization
This is a fintech courses choice that you cannot afford to overlook if you are seeking a concise course that delves into the core principles of Fintech and equips you with knowledge about associated technical developments. This fintech course, developed by the University of Michigan, provides you with the tools you need to implement long-overdue changes in your company. In addition, it employs an experiential method to impart insight that will assist you in implementing the same practices in real-world circumstances and navigating the challenges and obstructions that may arise.
FinTech Security and Regulation (RegTech)
Although it is vital to welcome and adapt to the changes brought about by the digital revolution, it is also essential to have a thorough awareness of the rules and security concerns to accept such changes better. This is a legitimate fintech course provided by the Hong Kong University of Science and Technology that comes with a certificate on graduation and may be viewed online for free.
Blockchain Basics Applications, and Limitations
Suppose you're looking for financial technology courses that will give you a multi-dimensional understanding of the technology, as well as a glimpse into the facets of its implementation and limitations. This Programs Online course from the University is exactly what you need to check out before making your final decision. Whereas the rise of Fintech is an unavoidable reality that companies worldwide must accept, gaining the essential information to make it operational is essential. These fintech courses and programs are designed to equip you with the capacity to detect the practicalities that operate inside this sector, allowing you to maneuver through the hurdles and take advantage of the most exciting prospects that it may present. A graduating degree from a recognized university with a minimum 50% score and a minimum of 3 years of professional experience in computer technology is required for this Finance Certificate Program (IT). No one can stop you from expanding your education and pursuing job prospects in the FinTech business if you meet all of these eligibility conditions.
FinTech Risk Management
At this stage, it is necessary that an online course that is extremely popular on the platform. The Hong Kong University of Science and Technology offers the course taught by Garvin Percy and Theodore Henry King Clark. With the upheaval brought on by RegTech and FinTech, this course will help students comprehend risk management and corporate governance in the banking industry. Students who complete this course will be confident to examine and provide recommendations for developing business plans that balance the financial firms' reputation, operations, and security risks. Students are learning about new obstacles in complying with financial requirements and government regulations, ways for analyzing FinTech risk, and how operational risks in the finance industry are increasing in a continually changing world. Students learn about the necessity of IT conformity and verification and practical skills in coping with these developments, as tech corporations such as Apple, Alibaba, Tencent, and others become more like finance companies.
Conclusion
Fintech, or Financial Innovation in its short form, is a prominent field of study among commerce and engineering students. FinTech is a new industry that combines Finance and technology to assist organizations in becoming more technically sophisticated. Because everything has transitioned to an internet mode, India has seen remarkable growth, particularly in recent times amid the pandemic (work from home). India has become one of the world's leading FinTech industries, with strong ties to the United States and the United Kingdom. Since then, this worldwide acclaim has had a favorable influence on education. Thousands of students in India are pursuing higher degrees in Finance to advance their careers in the global market after completing their graduate degrees. You can establish yourself in many reputable jobs such as FinTech Consultant, Project Manager, Blockchain Strategy Manager, Digital Transformation Leader, and much more with a Master's degree or suitable certificate program in FinTech from Indian colleges. If you're a FinTech enthusiast who wants to further your education at one of India's prestigious unis, here are the finest courses to consider. This course will help you get as par to the industries standards in the coming future your innovations and technologies will get better support, and other big and better companies will hire you for your expertise in this field. Continuous and better growth will help you and your company, making the market an excellent place to nature upcoming innovation projects.
Dignified with Rankings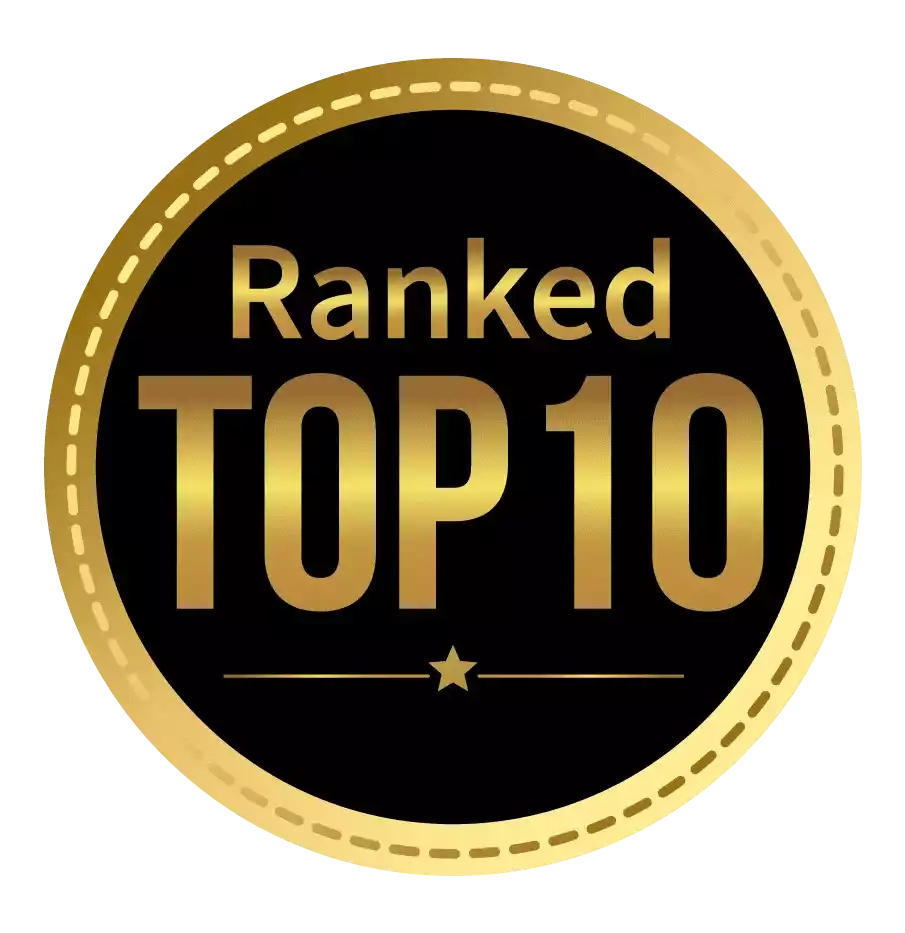 Amongst India's most promising Hotel Management Institute by Higher Education Review 2021
---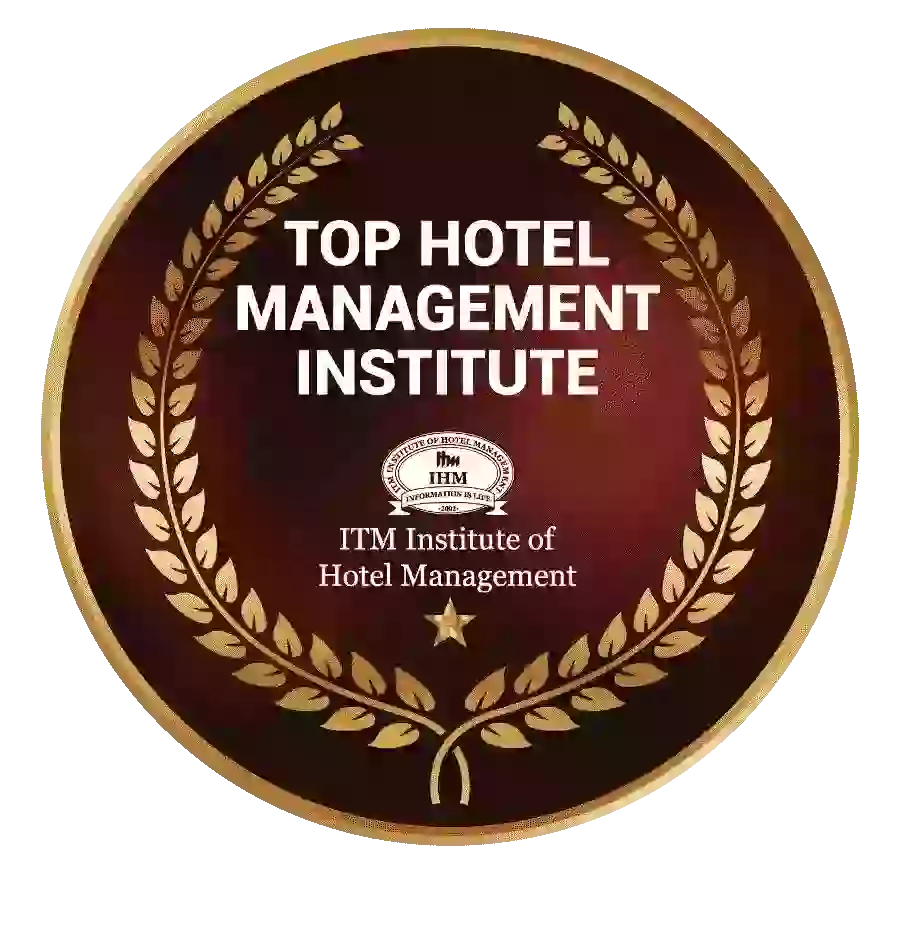 Ranked Top Hotel Management Institute awarded by Times Education Icon 2022
---
Quality Education, Outstanding Administration & Leading Infrastructure by Educational Excellence Awards & Conference 2021
---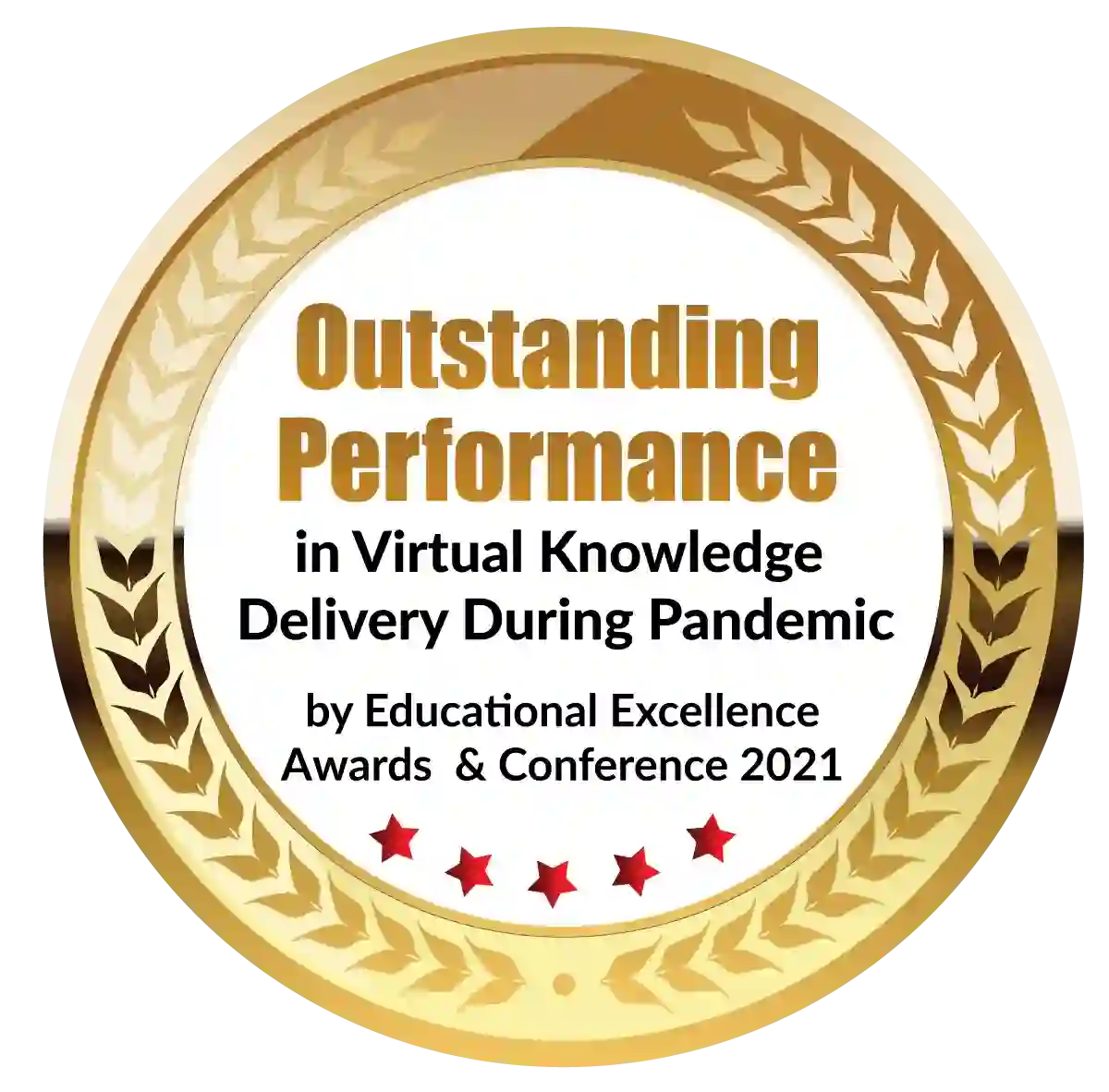 Outstanding Performance in Virtual Knowledge Delivery During Pandemic by Educational Excellence Awards & Conference 2021