Students Trained & Placed
Kitchen Training Facility
International & National Internships only at 5-star Properties
One to One Corporate Mentorship
An Entrepreneurial Culture at the Campus
Dignified with Rankings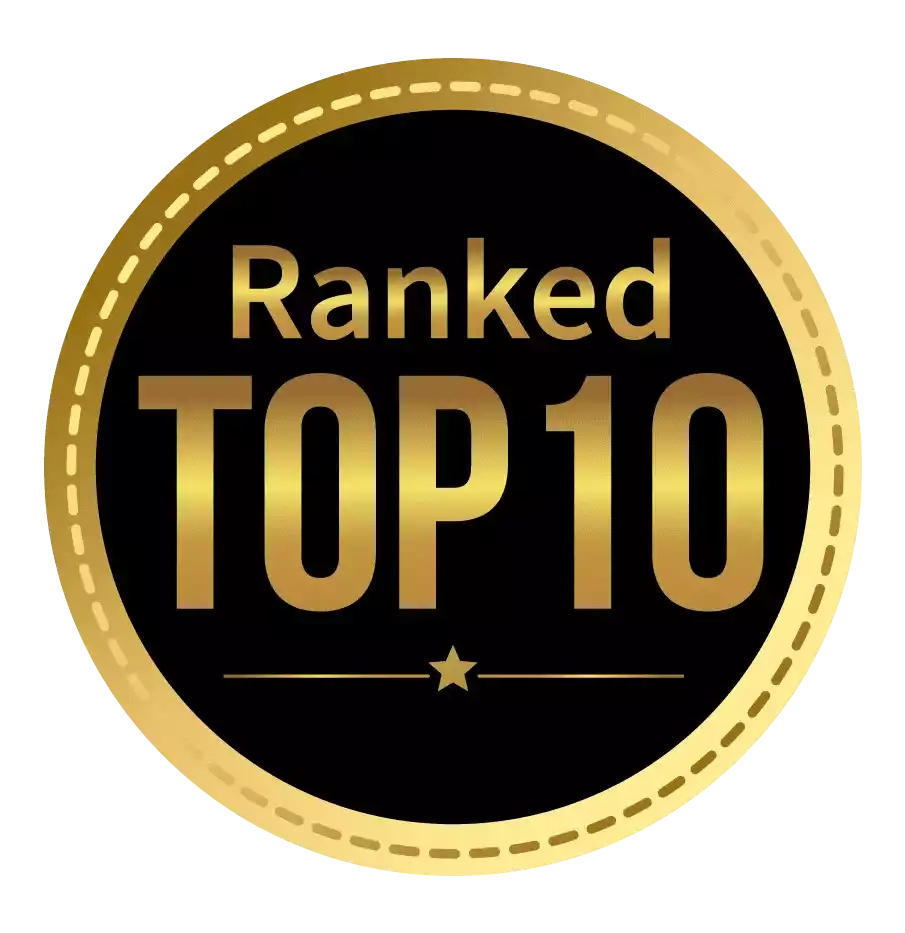 Amongst India's most promising Hotel Management Institute by Higher Education Review 2022
---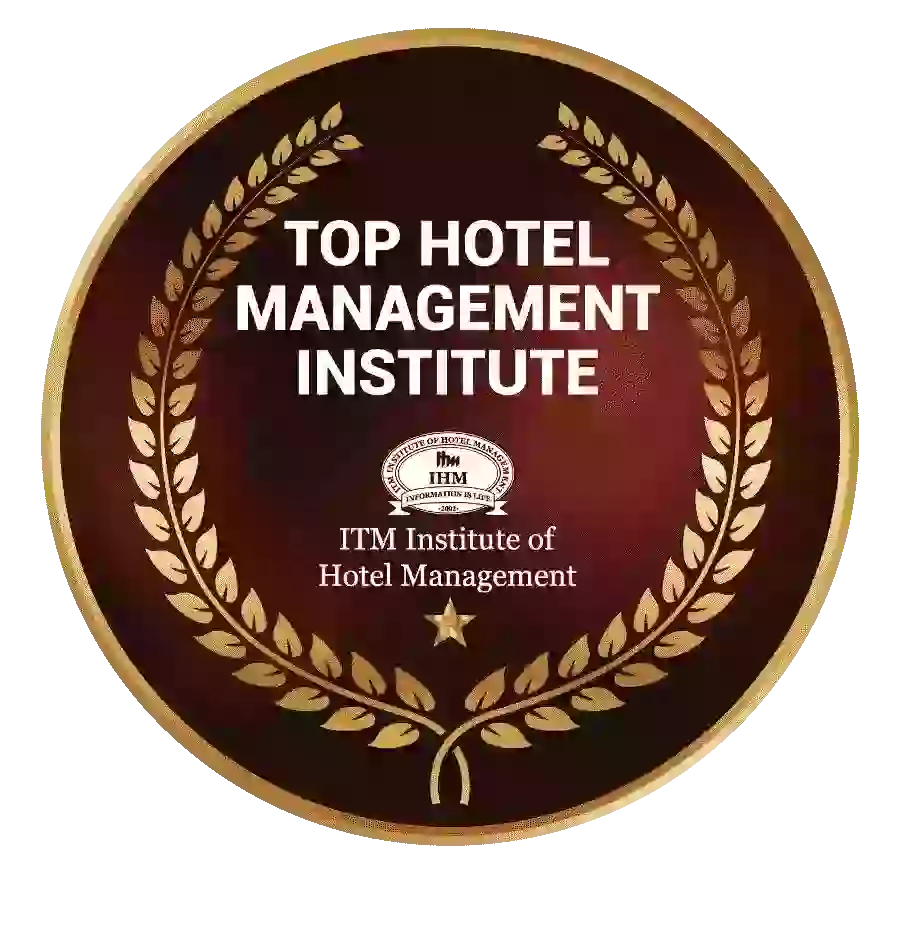 Ranked Top Hotel Management Institute awarded by Times Education Icon 2022
---
Quality Education, Outstanding Administration & Leading Infrastructure by Educational Excellence Awards & Conference 2021
---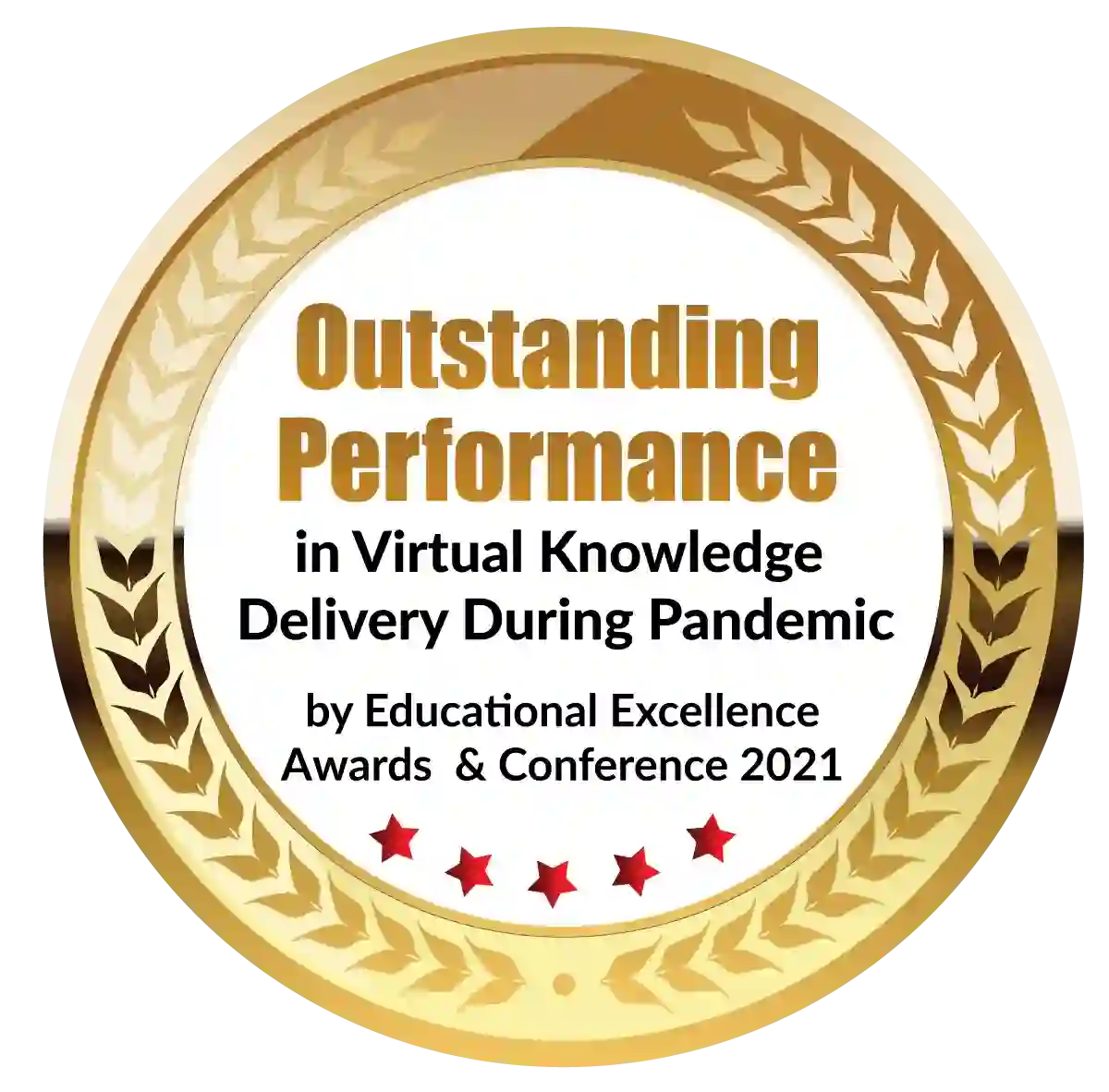 Outstanding Performance in Virtual Knowledge Delivery During Pandemic by Educational Excellence Awards & Conference 2021
Top 10 courses after graduation
Benefits of courses after graduation
Taking courses after graduation can provide several benefits to individuals. Here are some advantages-
Enhance Skills and Knowledge- Courses after graduation can help individuals develop new skills and expand their knowledge base. It can make them more competitive in the job market and increase their chances of getting hired.
Career Advancement- Courses after graduation can help individuals advance by providing the necessary skills and knowledge for their desired job roles.
Networking Opportunities- Courses after graduation allow individuals to network with other professionals in their field. It can lead to job opportunities and valuable connections.
Personal Development- Courses after graduation can also help individuals develop personally by improving their communication, critical thinking, and time management skills.
Flexibility- Courses after graduation allow individuals to learn at their own pace and according to their schedule. It can be especially beneficial for those working full-time or with other commitments.
Higher Salary- Courses after graduation can increase salaries as individuals become more qualified and skilled.
Top 10 courses after graduation
Overall, courses after graduation can provide individuals with numerous benefits that can positively impact their personal and professional growth.
After college graduation, numerous courses are available to enhance your education and professional skills further. These courses can help you specialise in your field or explore new areas of interest. Here are the ten top courses after graduation-
1. Data Science- Data science is one of the most in-demand fields today. It involves using analytical and statistical methods to extract insights from large data. Data science courses teach you how to work with data, analyse it, and create models that help organisations make informed decisions.
According to Payscale, the average salary for a Data Scientist role in May 2019 is Rs. 622,162. According to a report, 97,000 available analytics and data science positions are open.
Graduates can work in any organisation that deals with large amounts of data as data scientists, architects, administrators, analysts, or even Business Intelligence Managers.
2. Digital Marketing- In today's world, digital marketing is crucial for businesses to grow and succeed. Digital marketing courses teach you how to create compelling digital marketing strategies, optimise search engine rankings, and build social media campaigns. Digital Marketing is one of the best courses after a degree.
The following certifications and courses can be helpful-
Search Engine Optimization
Search Engine Marketing
Social Media Marketing
Email Marketing
Inbound Marketing
Content Marketing
Mobile Marketing
Affiliate Marketing
3. Cybersecurity- With the increasing threat of cyber-attacks, cybersecurity has become essential to every business. Cybersecurity courses teach you how to protect computer systems, networks, and data from unauthorised access or attacks.
4. Business Management- Business management courses can help you acquire the skills to manage a team or start your own business. These courses cover leadership, organisational behaviour, financial management, and business strategy. You can choose from the following courses for cyber security-
PGDM in Finance
PGDM in International Business
PGDM in Operations Management
PGDM in Business Analytics
PGDM in Marketing
PGDM in Retail Management
5. Machine learning- Machine learning can be found in voice assistants, artificial intelligence, and, yes, even your Instagram Explore feed.
Machine learning is the process of programming AI in such a way that it evolves after each interaction with a human to better adapt to the human's habits and integrate new behaviours.
For example, the more you talk to Bixby or Alexa, the easier it is for them to recognise your voice and specific speech patterns. It is a fascinating and evolving field of study with only future growth ahead.
PG Diploma in Machine Learning and AI
PG Certification in Machine Learning and Deep Learning
PG Certification in Machine Learning and NLP
Master of Science in Machine Learning and AI
Advanced Certificate Program in Machine Learning
6. Graphic Design- Graphic design courses are ideal for those interested in pursuing a career in design. These courses teach you to create visual communication materials such as logos, brochures, posters, and websites. Graphic design is one of the best courses after a degree.
Bachelor of Design - 3D Animation.
BA - Graphic Communication (Hons)
BA - Graphic Design with Typography.
BA - Graphic Design - Illustration (Hons)
Bachelor of Applied Arts - Animation and Visual Effects.
Bachelor of Creative Arts (Visual Effects & Entertainment Design)
7. Web Development- In today's digital world, web development skills are in high demand. Web development courses teach you how to design and develop websites using programming languages such as HTML, CSS, and JavaScript. Web Development has one of the best courses after graduation.
8. Artificial Intelligence- Artificial intelligence and machine learning are rapidly evolving fields. These courses teach you to develop algorithms and models that enable computers to learn from data, recognise patterns, and make predictions.
9. Project Management- Project management courses are ideal for those interested in leading teams and managing projects. These courses cover project planning, budgeting, risk management, and communication.
10. Creative Writing- Another childhood dream that many people hold dear, becoming a writer is more than just a job; it is a turning point in one's life. To be a fiction writer, you must take creative writing classes after graduation.
You may believe your talent is sufficient to get you published—or even to the top of the bestseller list!—but it's never a bad idea to gain additional knowledge from the experts to ensure a competitive edge.
Creative writing courses are ideal for those interested in pursuing a career in writing. These courses teach you how to develop your writing skills and explore fiction, non-fiction, and poetry genres.
In conclusion, pursuing a course after graduation can help you acquire new skills and expand your knowledge base. The courses listed above are just a few examples of the options available. Consider your interests, career goals, and the skills you want to acquire, and choose a course that aligns with your aspirations.
Courses after graduation in Arts
Master of Business Administration (MBA)
Master of Arts or Master of Fine Arts (MFA)
PG Diploma/Master in Journalism and Communication
Bachelor of Education (BEd)
Bachelor of Library Science
Masters/PG Diploma in Digital Marketing
LLB
Foreign Language Courses
PG Diploma in Management (PGDM)
PG Diploma in Business Analytics (PGDBA)
PG Diploma in Digital Marketing
PGDEMA
Courses after graduation in Science
Master of Science (MS/MSc)
Master of Technology (MTech)/Master of Engineering (MEng)
Master of Computer Applications (MCA)
Master in Computer Science
PG Diploma in Business Analytics
Paramedical Courses
PG Diploma in Hospital Management/Hospital Administration
MBA (Master of Business Administration)
Financial Engineering Courses
Mobile App Development Courses
Robotics Engineering Courses
Courses after graduation in Commerce
Chartered Accountancy (CA)
M.Com
MBA
MCA
PGDCA (Post Graduate Diploma in Computer Applications)
Chartered Financial Analyst (CFA)
Business Accounting and Taxation (BAT)
Tally Course
Master in Digital Marketing
PGDM in Finance
PGDEMA
Certification Courses for Commerce Students
Certificate in E-commerce,
Certificate in Banking
Certificate in Accounting
Dignified with Rankings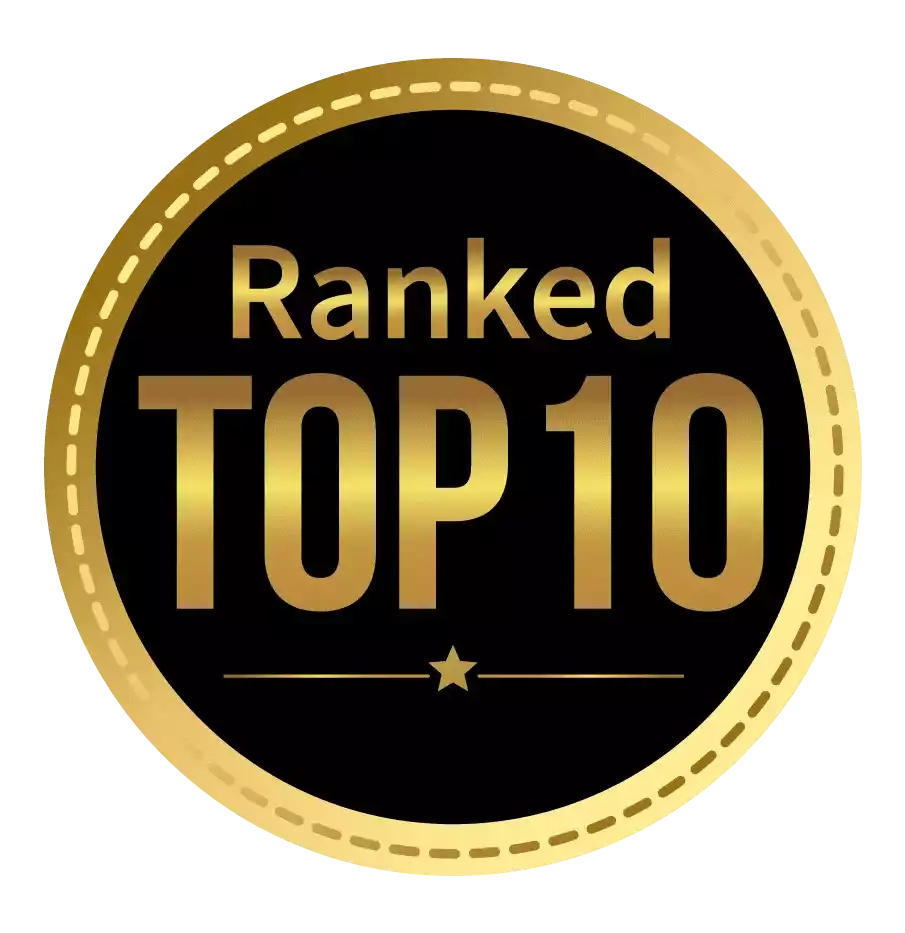 Amongst India's most promising Hotel Management Institute by Higher Education Review 2021
---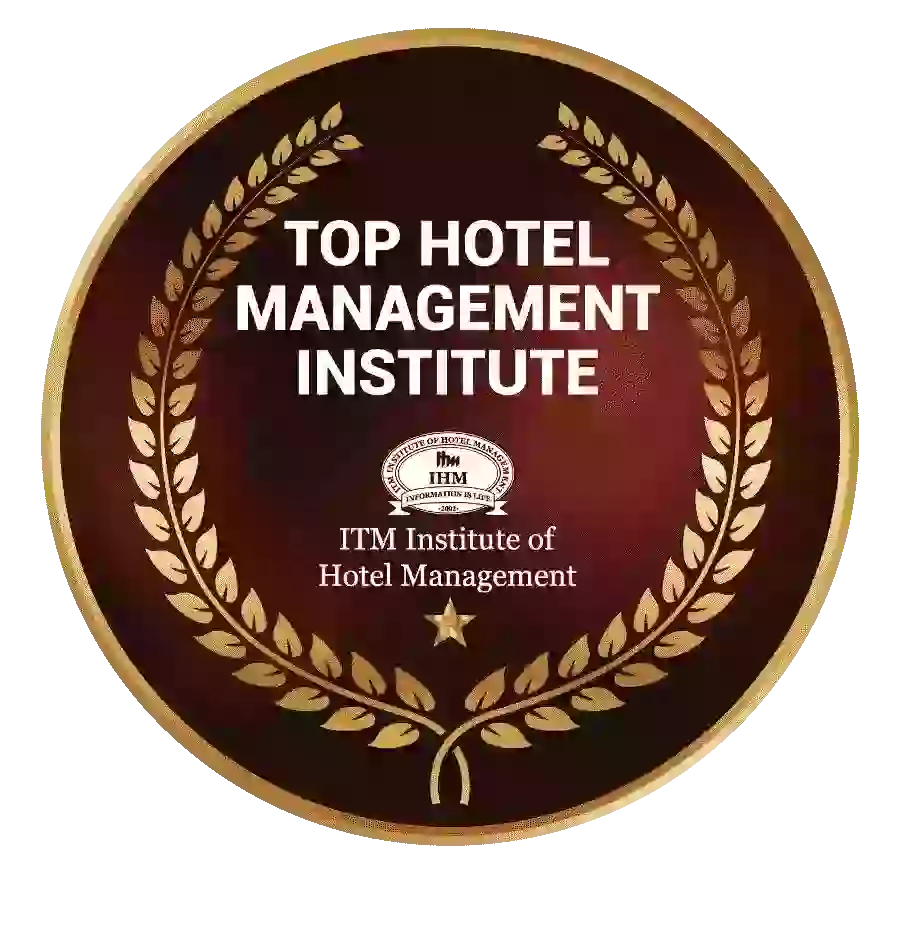 Ranked Top Hotel Management Institute awarded by Times Education Icon 2022
---
Quality Education, Outstanding Administration & Leading Infrastructure by Educational Excellence Awards & Conference 2021
---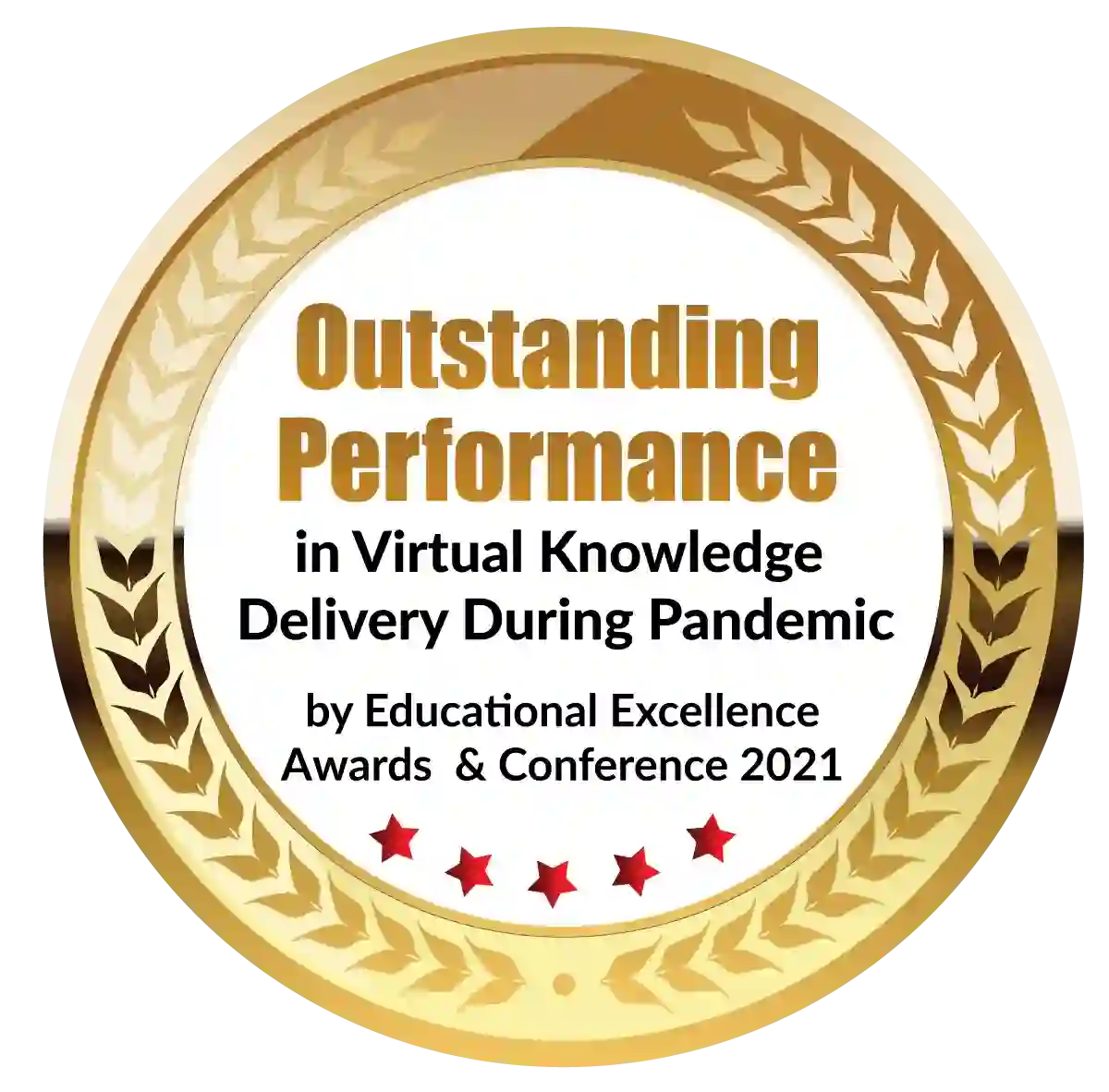 Outstanding Performance in Virtual Knowledge Delivery During Pandemic by Educational Excellence Awards & Conference 2021