Students Trained & Placed
Kitchen Training Facility
International & National Internships only at 5-star Properties
One to One Corporate Mentorship
An Entrepreneurial Culture at the Campus
Dignified with Rankings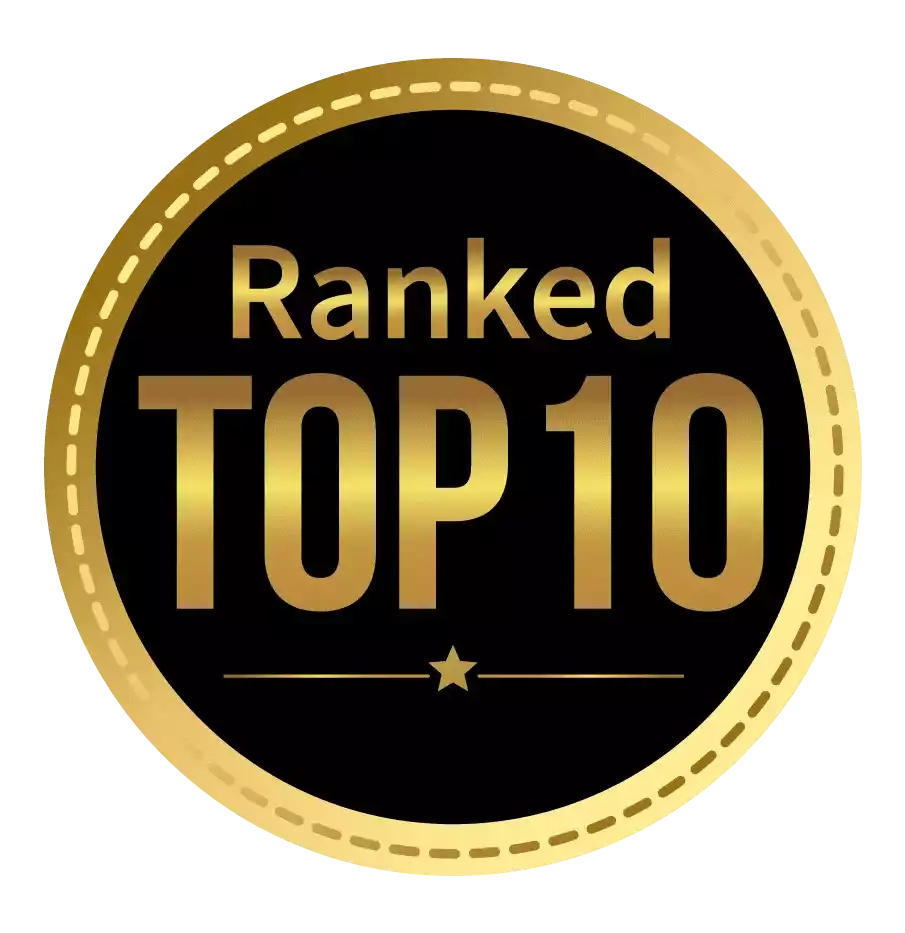 Amongst India's most promising Hotel Management Institute by Higher Education Review 2022
---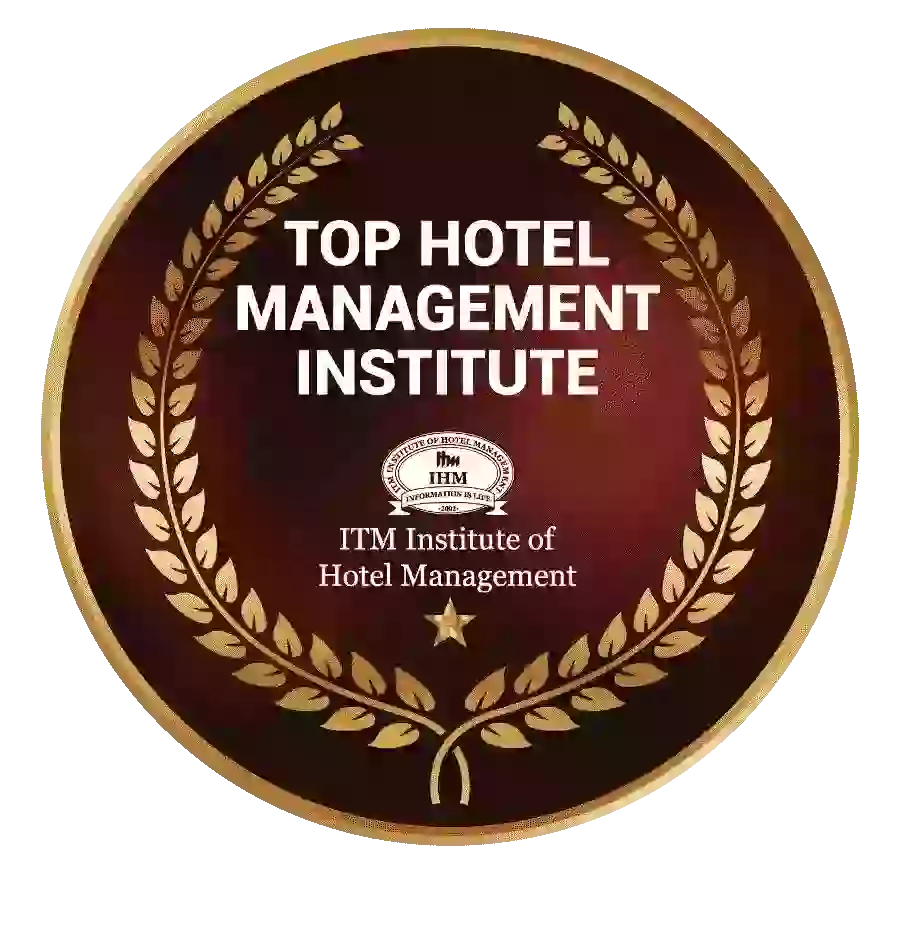 Ranked Top Hotel Management Institute awarded by Times Education Icon 2022
---
Quality Education, Outstanding Administration & Leading Infrastructure by Educational Excellence Awards & Conference 2021
---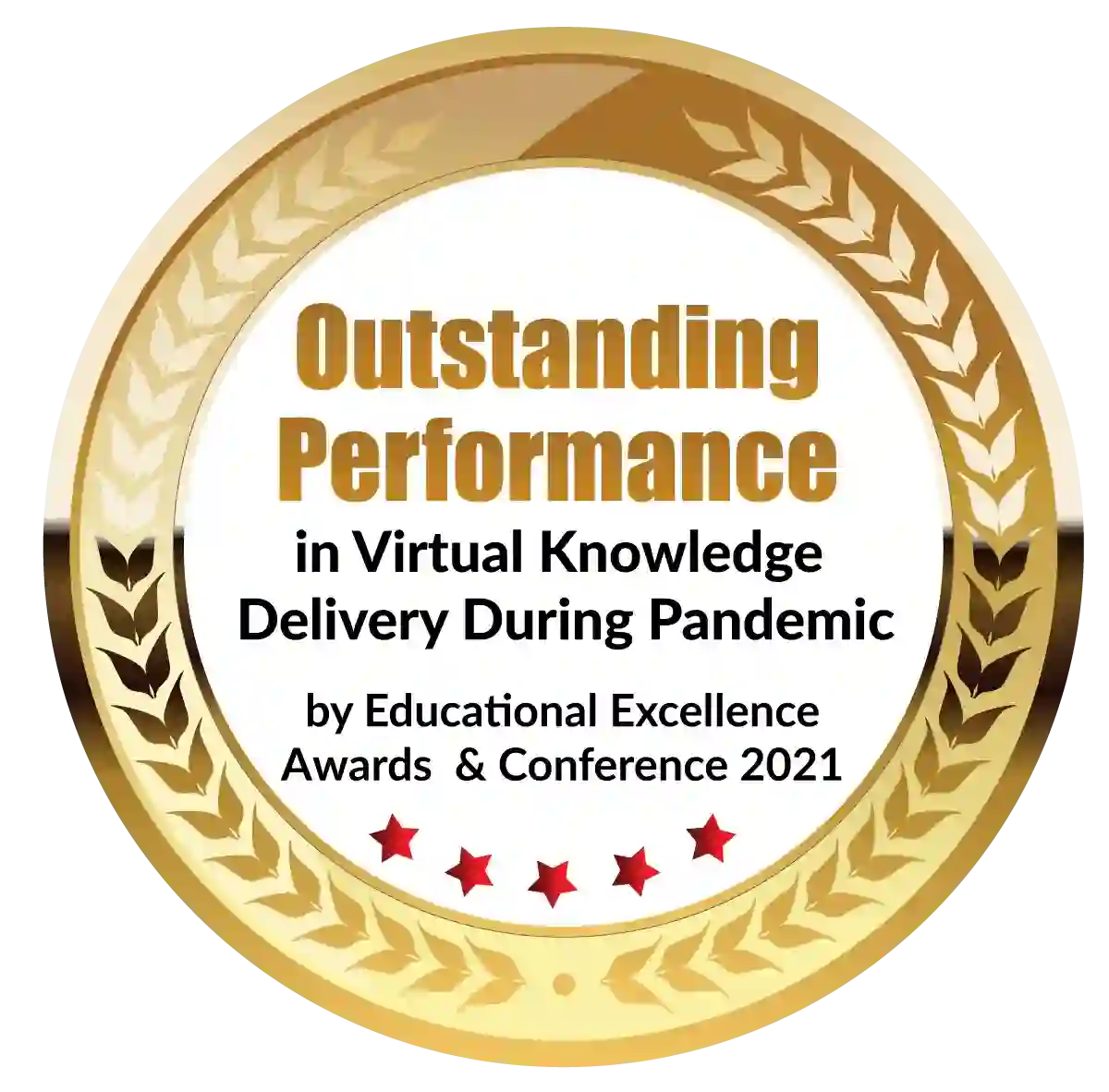 Outstanding Performance in Virtual Knowledge Delivery During Pandemic by Educational Excellence Awards & Conference 2021
Postgraduate diplomas in management studies, also known as PGDM courses, are a type of higher education that individuals pursue in order to advance their careers in the corporate world. Postgraduate diploma programs in management studies are open to students having a bachelor's degree.
Through International business management syllabus, the postgraduate diploma in management studies assists students in gaining a large quantity of knowledge; it teaches students both textually and practically about business operations. Corporations and companies favor students with practical knowledge since it indicates that a candidate has the requisite understanding to function in a variety of business situations.
PGDM courses polish a candidate's skill set while also allowing them to be more adaptable in the workplace. In today's world, finding a suitable career that meets both professional and financial needs is difficult. Students with a postgraduate diploma in management studies have an easier time finding work in today's competitive labor market.
International Business Management
The PGDM program thoroughly equips students to sharpen and develop important marketing and analytical abilities, which are both necessary for becoming a successful entrepreneur. Candidates who complete a PGDM program obtain the skills necessary to run a successful startup.
Through numerous certification and performance enhancement programs, it aids in the development of such skillsets, allowing individuals to become startup-ready and leap up the corporate ladder. The Postgraduate Diploma in International Business, or PGDM in Business Management, is a specialist degree that provides competence in international commerce and practices, as well as the opportunity to acquire work ethics and international business norms and regulations.
Graduates of this degree are in great demand for management roles in international trade corporations or as experts in consultancies that help companies expand their reach into foreign markets. The Post graduation in international business is a program that aims to assist students to develop their business and management skills in the global marketplace.
This International business management course teaches students how the Indian market interacts with international enterprises and how to develop acceptable solutions for expanding their companies' business across borders. Students will be prepared for a variety of jobs in banks, financial institutions, investment businesses, and international business consultancies, among other places, after completing this International business management course. Students can work for a company that deals with international operations management or create their own consultancy or business after completing this degree.
The impact of worldwide partnerships and the degree of globalization has grown to the point that organizations have begun to recognize the value of having foreign business delegates in their organization during the previous few decades. Today, success in international business necessitates extensive knowledge and advanced abilities. As a result, several Indian management schools have incorporated International Business (IB) an integral part of the PGDM program.
This International business management course delves into the practice of working across cultures in great detail. As a result, students have begun enrolling in the International Business Course. If you're on the fence about whether or not to invest in IB, what would you do? Then check out these benefits of taking a PGDM International Business Course.
Improvements in Business Practices
A professional institute's PGDM in International Business can enhance your vision, allowing you to stay current on the latest business approaches and tools. You can easily handle all of the complications associated with the international business after you have a thorough understanding of the external business environment and have learned to use the approaches. On the other hand, IB knowledge and skills can simply assist you in upgrading your commercial operations. As a result, taking an international business education is essential in order to keep up with the future competition.
Provides expertise in a variety of fields
Post graduation in international business is a two-year full-time tailored management program that teaches students about all aspects of international business and the overseas market. Global Supply Chain Management, Global Marketing, Commodity Trading, International Finance, International Trade Logistics, Foreign Currency Management, and many other fields are covered in this comprehensive subject.
Find out about new possibilities
International Business education equips you with the high potential and advanced abilities necessary to seek out new and interesting chances that will enhance your career and assist you in achieving your objectives. A course in international business will not only give you the necessary understanding of the global market, but it will also open the door to a variety of profitable career profiles such as International Account Executive, Trade Commissioner, International Business Analyst, and others.
Ensures that you have a thorough understanding of the foreign market.
We've seen an extraordinary level of commercial growth in domestic organizations over the last few years. Many companies have been able to spread their footprint throughout the globe thanks to global trade understandings and international business specialists. Having advanced expertise and knowledge in managing overseas businesses and markets can assist you in successfully handling the difficulties of global marketing. As a result, an international business degree might provide you with the possibility to work for worldwide clients and earn a good salary.
Intercultural Communication
Apart from providing you with the information and advanced skills needed to manage global business issues, the International Business program will also give you an interactive environment in which you may connect with people from different cultures. This engagement will not only boost your confidence but will also provide you with the skills and ability to deal with all the intricacies that come with cross-market/business issues. Top business schools provide students with relevant industry experience to help them stand out in the field.
International business management syllabus
The PGDM in International business program provides a broad curriculum that teaches students about numerous areas of the business environment and prepares them to work in a variety of professions. This course equips students with the information and abilities necessary to pursue top-level managerial and executive roles in a company.
International Business Management subjects teach the students Important Business Management topics mentioned below:
Global business research and analysis 
International Finance and Banking 
Business Networking 
Corporate social responsibility and international development.
International Business Law
International Marketing 
International Entrepreneurship and Innovation 
International Business planning 
These subjects provide students with a deeper understanding of International Business Management.
Eligibility
If students are applying for a Postgraduate Diploma in International Business Management, they must meet specific eligibility requirements.
Students must have a bachelor's degree from a recognized Indian institution as a minimum requirement.
They must also have received a minimum of 50% in their previous studies.
Despite the fact that admission is based on merit, some institutes administer an entrance exam to assess a candidate's subject of interest and knowledge.
Following the entrance exam, an applicant must participate in a personal interview to allow the institute to assess the candidate's abilities.
The performance of a student in these three sounds influences their acceptance into the course; the better they perform, the more likely they are to be accepted.
Career opportunities in International business management course
You will have a wealth of job prospects in both domestic and international markets after completing your PGDM in International business. Students can work in a variety of industries, including financial institutions, logistics, foreign exchange, international law, international trade, investment firms, international business consultancies, export and import firms, and much more, in both the private and public sectors. Work in cargo, airlines, and international shipping firms are also options.
 Material and Supplier Manager
 Investment Banking Manager
 Overseas Business Consultant
 International Public Relations Manager
 International Marketing Manager / Digital Marketing Manager
 International Finance Manager
 Global Business Manager / Digital Business Manager
 Export Coordinator
 International Brand Manager / International Communication Specialist
 Chief HR Officer for Asia/Europe/Global
 Risk and Opportunity Analyst
 Security Analyst
 Data Analytics and Predictive Analytics Expert
 Fintech Consultant
The Principles of Business
As part of its economic goals, any corporation is constantly eager to expand. After such a limit, the local market is likely to fill and then develop further; the only other option may be regional liquidity outside the home market.
Where do foreign business majors look for work? You might be surprised. In the corporate, non-profit, and public sectors, opportunities for internationally skilled business professionals abound.
As a cultural adviser, you might find work with a company or group. You could even work for a government agency as community development or diplomatic associate. Many international business students work in corporations, managing responsibilities related to worldwide growth and activity, as well as international trade. Some people use their foreign business expertise as a foundation for a law degree.
Dignified with Rankings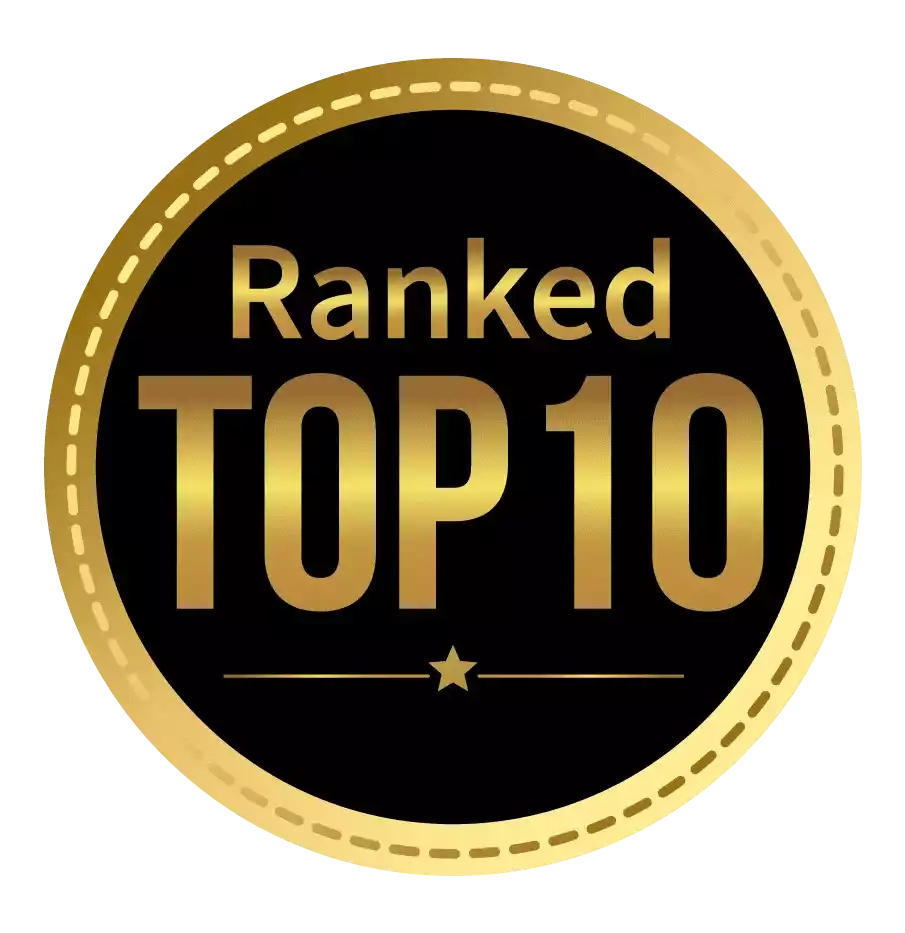 Amongst India's most promising Hotel Management Institute by Higher Education Review 2021
---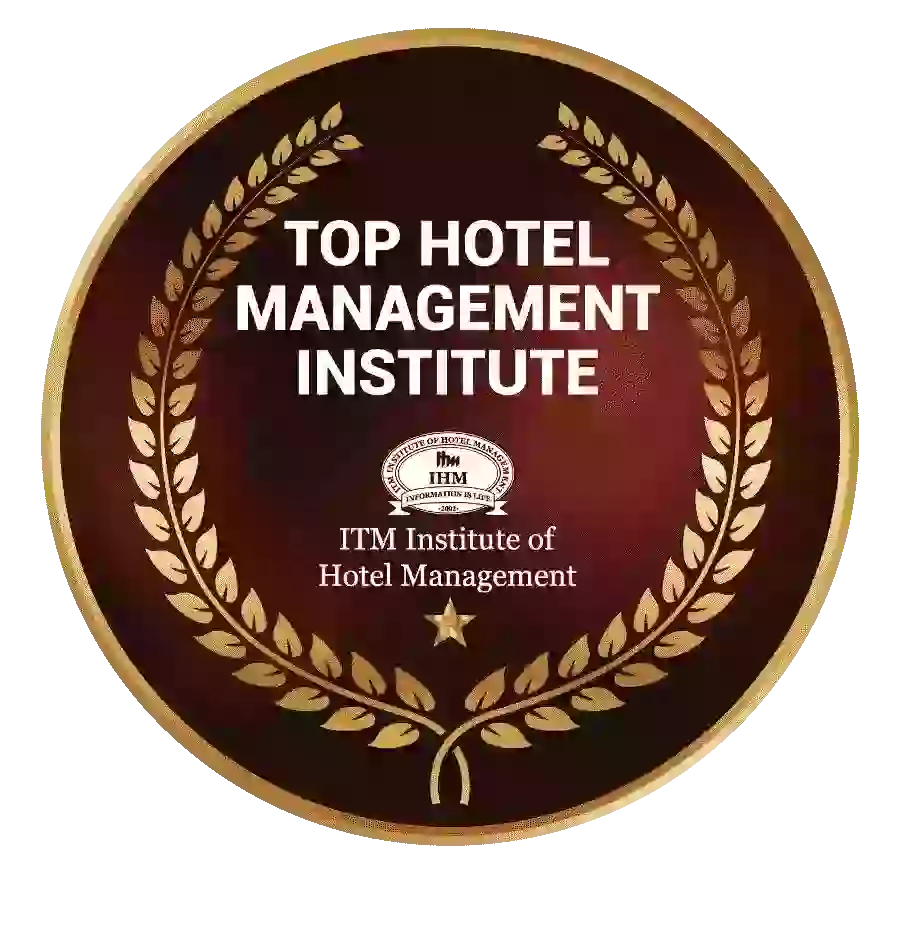 Ranked Top Hotel Management Institute awarded by Times Education Icon 2022
---
Quality Education, Outstanding Administration & Leading Infrastructure by Educational Excellence Awards & Conference 2021
---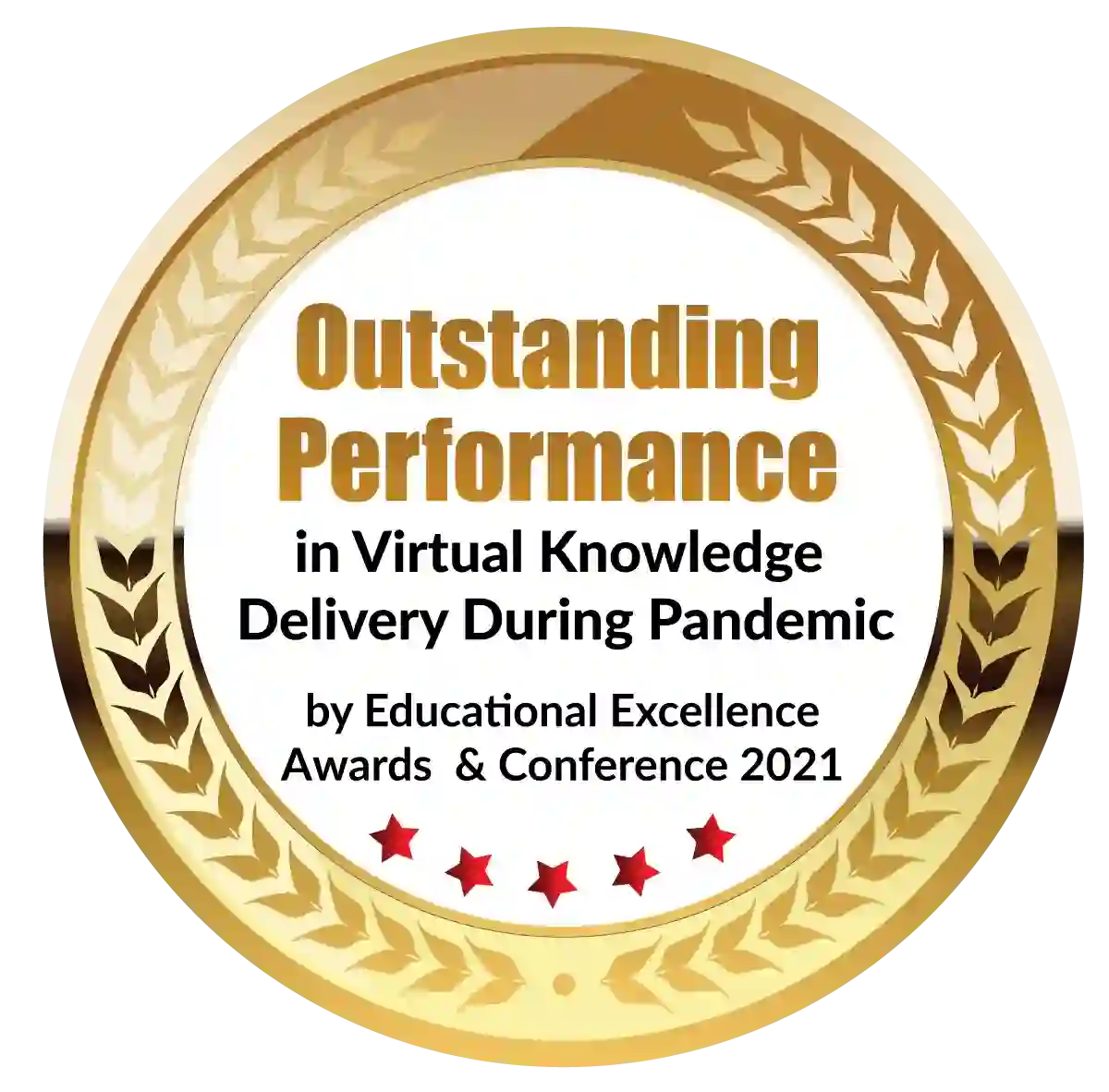 Outstanding Performance in Virtual Knowledge Delivery During Pandemic by Educational Excellence Awards & Conference 2021