Students Trained & Placed
Kitchen Training Facility
International & National Internships only at 5-star Properties
One to One Corporate Mentorship
An Entrepreneurial Culture at the Campus
Dignified with Rankings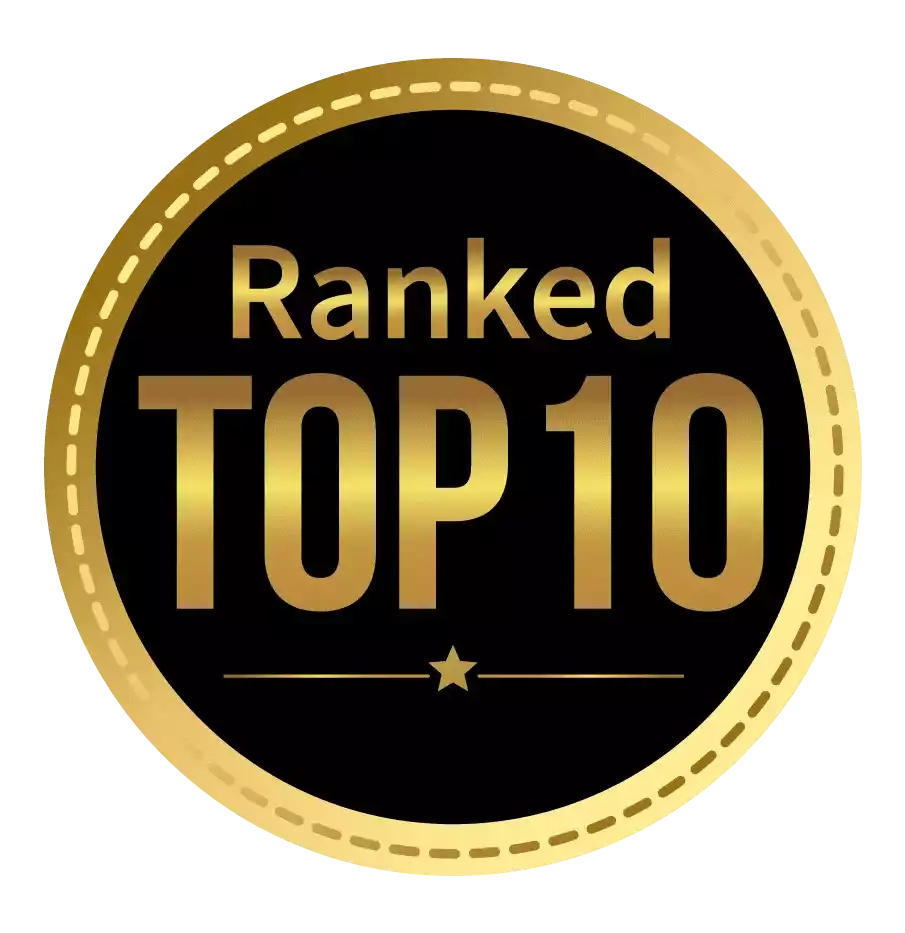 Amongst India's most promising Hotel Management Institute by Higher Education Review 2022
---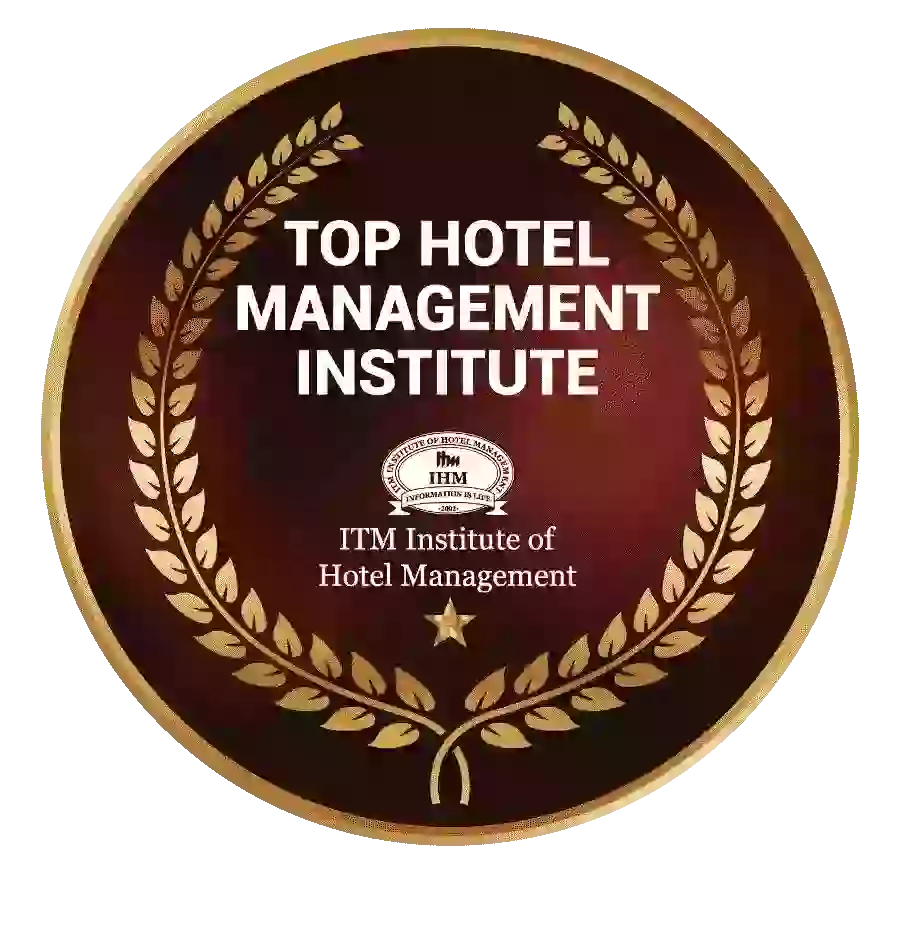 Ranked Top Hotel Management Institute awarded by Times Education Icon 2022
---
Quality Education, Outstanding Administration & Leading Infrastructure by Educational Excellence Awards & Conference 2021
---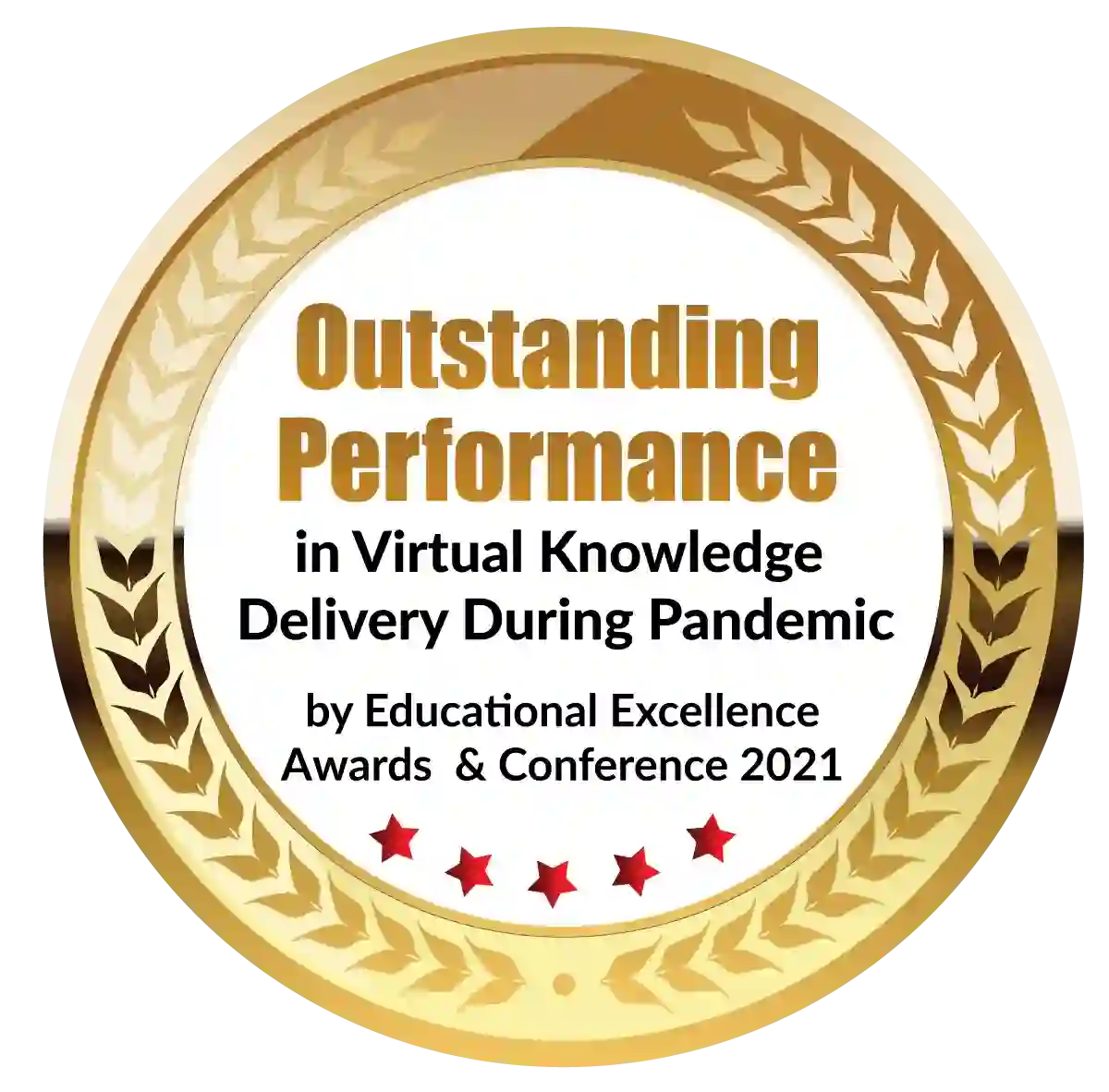 Outstanding Performance in Virtual Knowledge Delivery During Pandemic by Educational Excellence Awards & Conference 2021
What are good ways to learn to become the best  digital marketer?  
Digital Marketing is one of the most trending buzzwords in marketing and how it is helping businesses to grow. It is a marketing and advertising technique used by specialists to promote a business, product, service, or person using online channels, electronic devices, and digital technologies. It majorly includes - Search Engine Optimization, Pay-per-Click, Social Media Marketing, Content Marketing, Email Marketing, Mobile Marketing, Marketing Analytics, and  Affiliate Marketing to build your digital marketing strategy and optimize the promotions.  
The relevance and significance of digital marketing can be easily understood when you look around and see the number of electronic gadgets you are surrounded with. The influence of digital platforms has developed a new way one consumes the data and their reactions. The readily available  online presence has transformed the conduct of businesses and their way to market products. Various marketing tools have enabled measurability and insight into what people are interested in  and help you understand if the right people are getting your message. The digital era has given  opportunities to small and medium-sized firms to compete with big corporates with quick and  greater reach at a low cost. Along with this digital marketing brings you engagement, where you can  your brand, can interact to keep yourself at the sharp end of the marketplace.  
As mentioned above, we are surrounded by a lot of electronic devices with so many people using digital platforms for shopping, working, and gaming, leaving no wonder giving priorities to the marketing department. With the growing digital marketing industry and the competitive environment, the foremost thing to do is to top your digital marketing game. The perpetual evolution requires talent and technical skills hand in hand.  
If you have set your sights on a career in digital marketing or want to become to notch it is important  to know the ideal tactics and steps to least to become the best Digital Marketer. Here are 7 steps  that will help you strategize and learn digital marketing in the best manner - 
1) Learn Fundamentals of Digital Marketing 
To begin a career in Digital Marketing it is crucial to learn how digital media marketing works to develop the critical insights needed to succeed. Along with this, a Digital Marketer should  possess leadership, strong content writing, and an understanding of the online landscape. Apart  from these soft skills you should acquire core technical skills like Search Engine Optimization  (SEO), Search Engine Marketing (SEM), Analytics, Email Marketing, Social Media Marketing, and  Advertising. There are various digital marketing certifications available to learn these skills.  Follow the leaders and experts of the industry and become a member of dedicated  communities. Reading industry publications is also an important aspect as it will not only keep  you updated but you will also be exposed to interesting concepts and conversations 
2) Learn to use Digital Marketing Tools
Digital Marketing Tools help the business in connecting with the right audience at the right  place. These tools help to measure and trace the performance of campaigns to develop  insights.  
Below are some important digital marketing tools to learn –    
Social Media Platforms – Buffer and Hootsuit  
Design Tools – Canva and Photoshop  
Analytics tools – Google Analytics and Periscope 
 Content Marketing Tools – CoSchedule and Hubspot  
Email Marketing Tools – MailChimp and Iterable  
The world of digital marketing requires a blend of passion, strategy, and media savvy. You  should have the best tools at your disposal in order to maximize the impact of your various campaigns.  
3) Work on Digital Marketing Projects
Many people take up internships to work in a professional environment that enhances their  abilities. Initially, the role can be challenging but having the right team will help you learn  from your mistakes and successes. You can learn on your own, but an internship will give  you real-life experience and help you understand the challenges marketers face every day.  Consider ways to maximize your internship if you land one.  Additionally, to extend the portfolio one can make an online presence to demonstrate their  work, creativity, and voice. Once you have your content ready put it across in the best  possible manner.  
4) Make connections with like – minded peers 
Digital Marketers develop many communities online. These can be for personal branding or  an organization. A strong community can take a business to heights. Similarly, online  communities can help you identify what you do and how are you contributing to the 'big  picture'. 
Attending conferences will also give you insights on future trends in the digital marketing  industry and take advice from digital marketing professionals who have worked at a global  level. Furthermore, these conferences give you chance to expand your network with peers  and mentors. And when you connect with like-minded people you will learn while you teach  and teach while you learn.  
5) Learn from Brands and Entrepreneurs  
If you are considering opting for digital marketing in your career then digital marketing  conferences are something you should not miss. The brand and entrepreneur are 'thought  leaders' with immense knowledge, expertise, and experience. Their understanding of search  engines is highly efficient which makes their content land properly in the search engines.  There are many industry professionals whom you can follow to develop a better  understanding – Gary Vaynerchuk, Neil Patel, Rayn Deiss, Rand Fishkin, and many more...  
6) Earn a master's degree in Digital Marketing  
A master's degree will add another feather to your cap which will be useful to get into the  digital marketing field. In a world, with vast information, A Degree program provides you  with the most updated structure in the most well-organized manner. Before enrolling for a  degree get well versed with the Digital Marketing syllabus of the Institute to know how it will  upgrade you for fair opportunities in the future. The basic structure of digital marketing  should include learnings like – fundamentals of digital marketing, technical tools, soft skills  required to be a digital marketer, elective offerings, and freelancing projects.  
Moreover, the degree courses are listed below -  
PGDM Digital Marketing  
Digital Marketing Certificates  
PG in digital marketing  
Holding a master's degree gives you a sharp edge and sets you apart from other candidates
7) Keep Yourself Updated  
The digital platforms keep evolving and so does the industry. Marketers need to have the  ability to adapt to the upgrades as per the demand of the skills to become stand-out digital marketers.
There are many ways to keep yourself updated –  
Digital Marketing Certifications  
Networking with like-minded peers  
Attending webinars  
Following the experts and professionals  
Joining Digital Marketing Forums like – Aff Playbook, Affiliate Fix, Affilorama, Apex Forum,  Clock Newz, Warrior Forum, Wickedfire, PPVPlaybook, SEOChat Forum, High Rankings, Best  Black Hat Forum, and many more...  
Nobody directly becomes a digital marketing expert rather it is a gradual learning process  that involves technical skills, applying, mastering them, and continuously upgrading.  Along with the technical skills, it is also important to learn soft skills like leadership and  communication skills. Digital Marketing professionals have one day started from somewhere  and so can you by embracing these principles and dedicatedly growing and evolving with the  industry. Whether you want to start a successful online business or advance to a senior  marketing position, the industry is full of opportunities for those that put in the time to hone  their craft.  
-By Radhika Koranne
Dignified with Rankings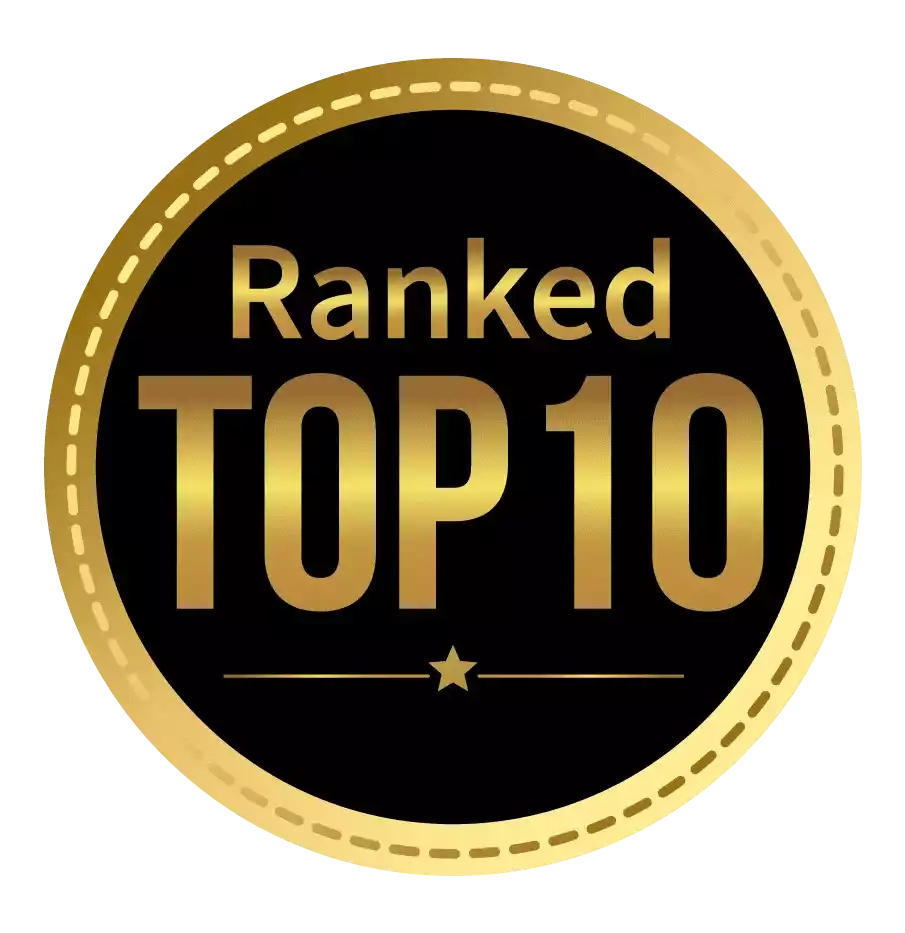 Amongst India's most promising Hotel Management Institute by Higher Education Review 2021
---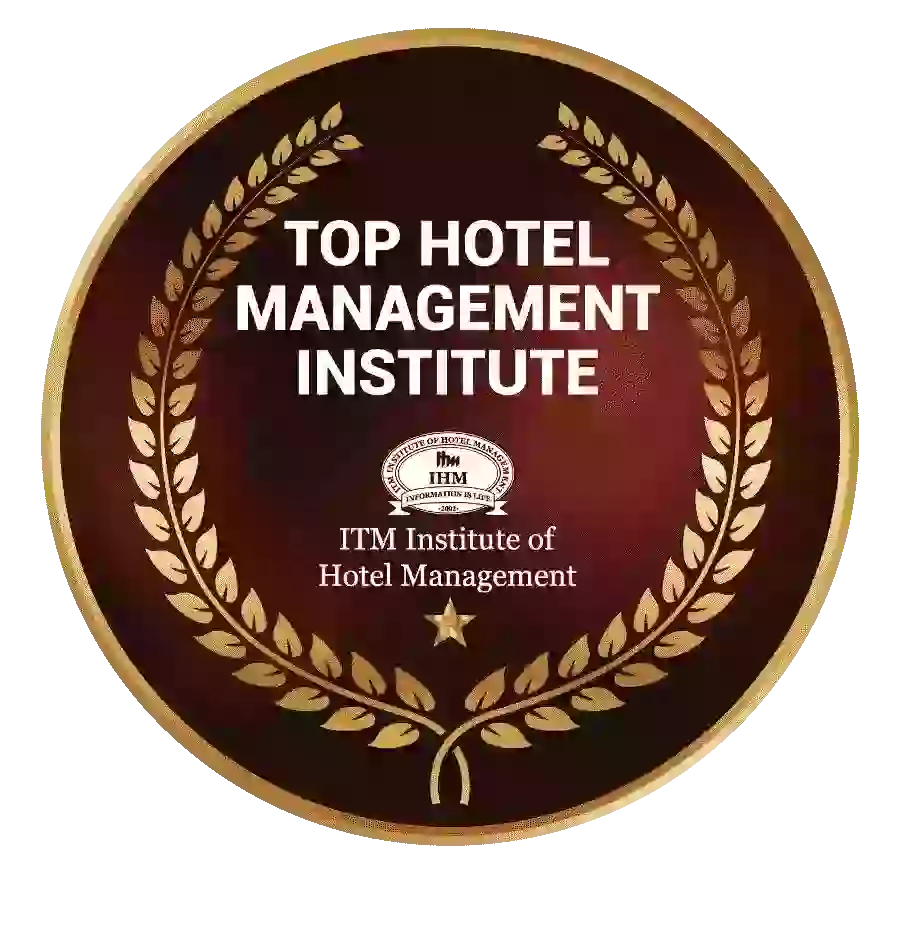 Ranked Top Hotel Management Institute awarded by Times Education Icon 2022
---
Quality Education, Outstanding Administration & Leading Infrastructure by Educational Excellence Awards & Conference 2021
---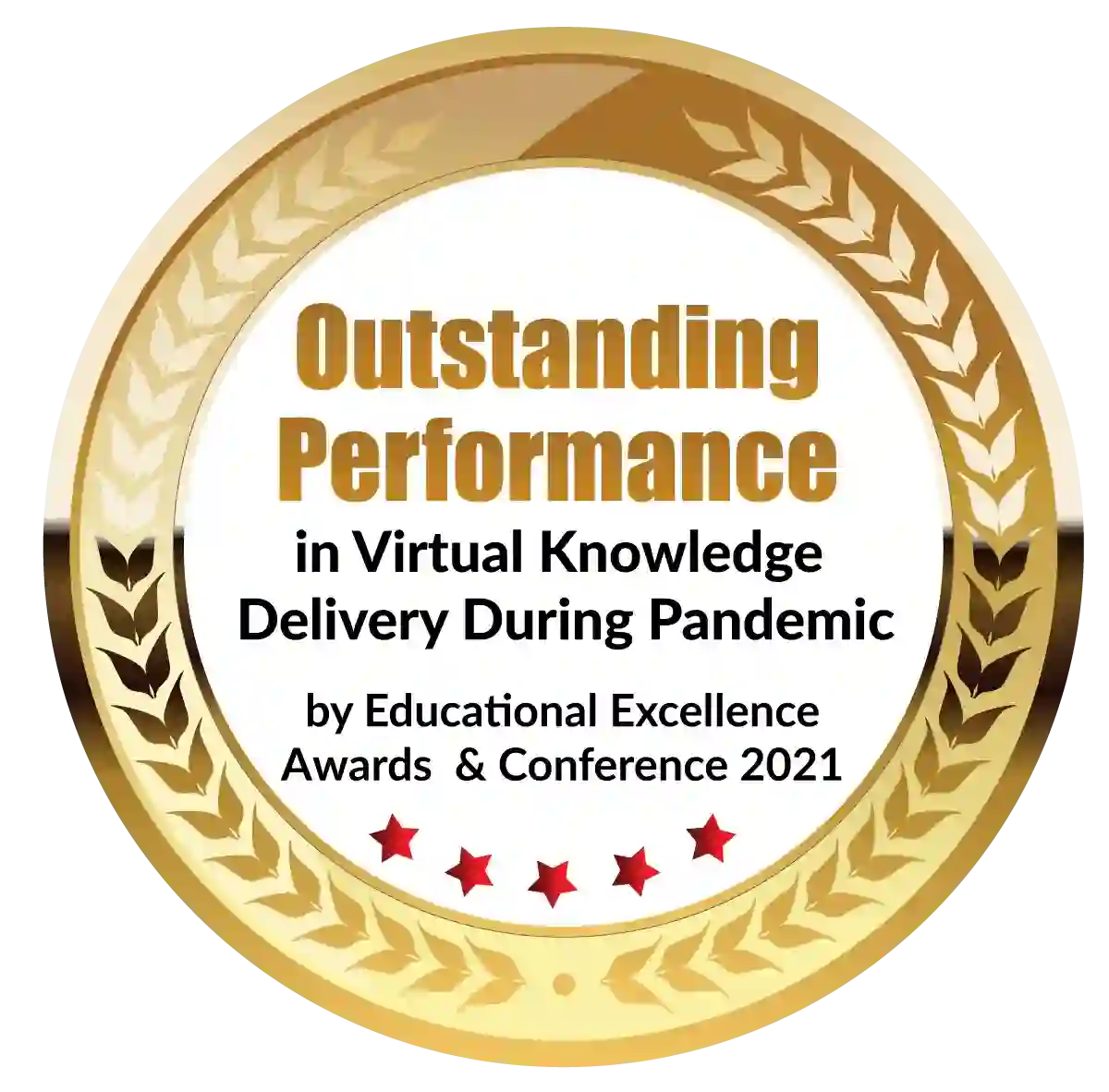 Outstanding Performance in Virtual Knowledge Delivery During Pandemic by Educational Excellence Awards & Conference 2021