Students Trained & Placed
Kitchen Training Facility
International & National Internships only at 5-star Properties
One to One Corporate Mentorship
An Entrepreneurial Culture at the Campus
Dignified with Rankings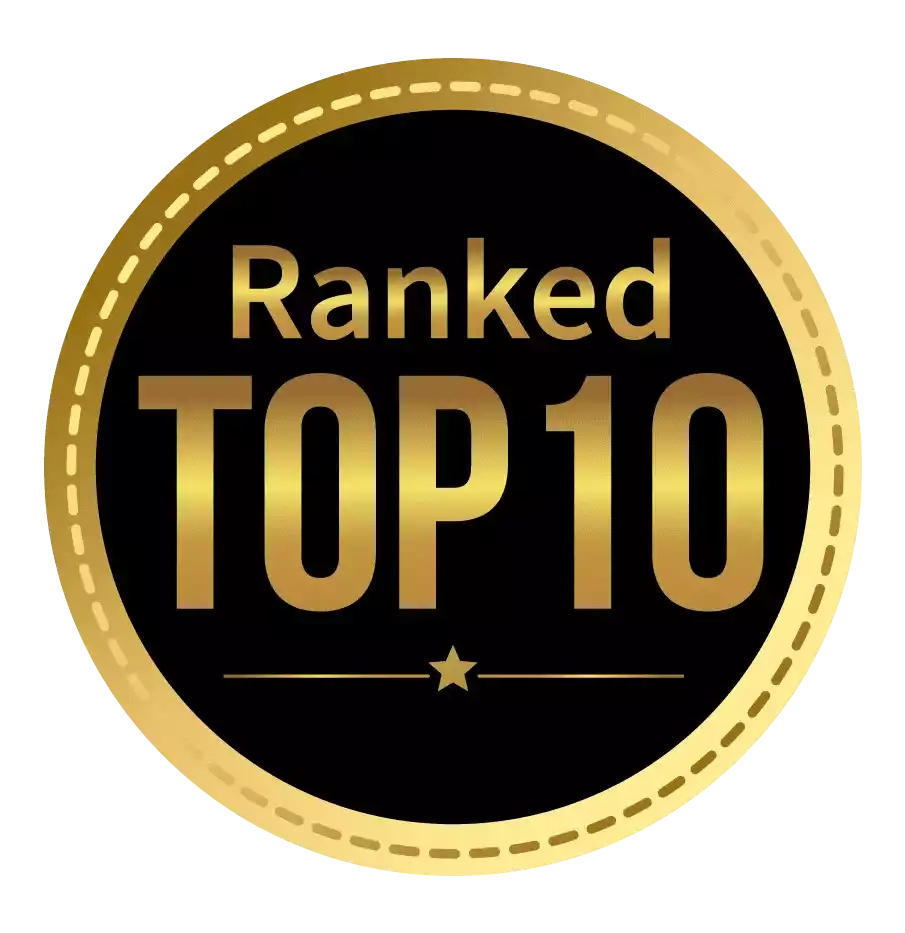 Amongst India's most promising Hotel Management Institute by Higher Education Review 2022
---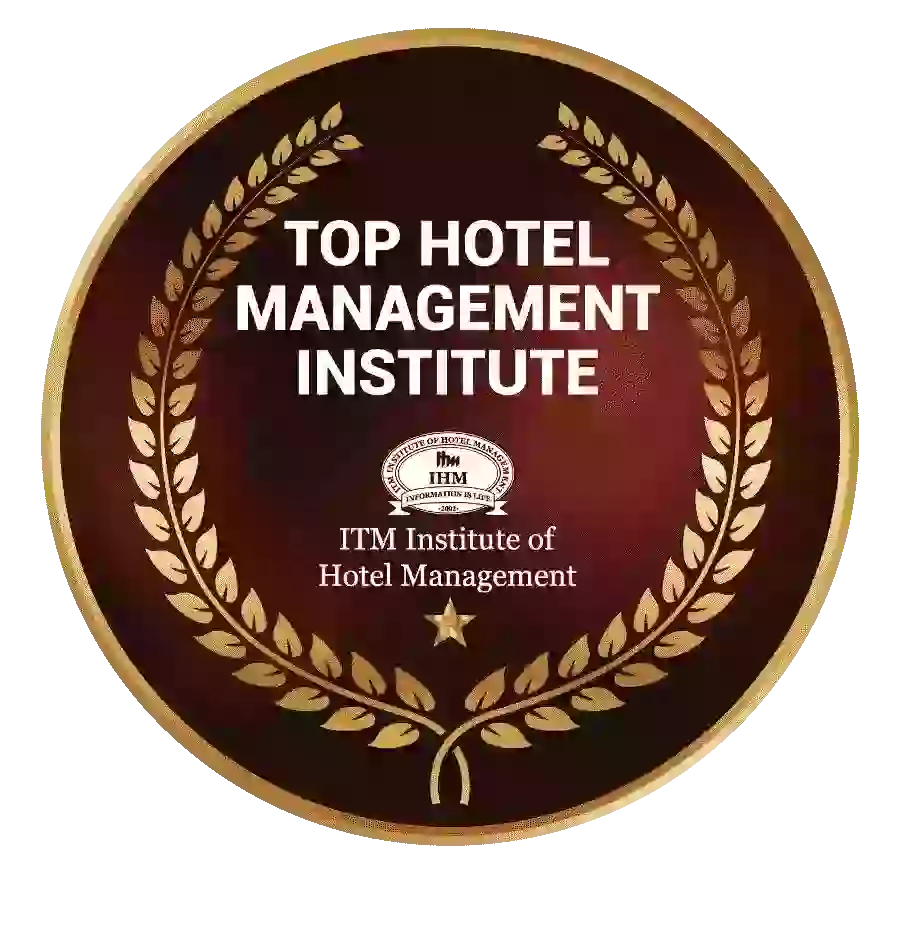 Ranked Top Hotel Management Institute awarded by Times Education Icon 2022
---
Quality Education, Outstanding Administration & Leading Infrastructure by Educational Excellence Awards & Conference 2021
---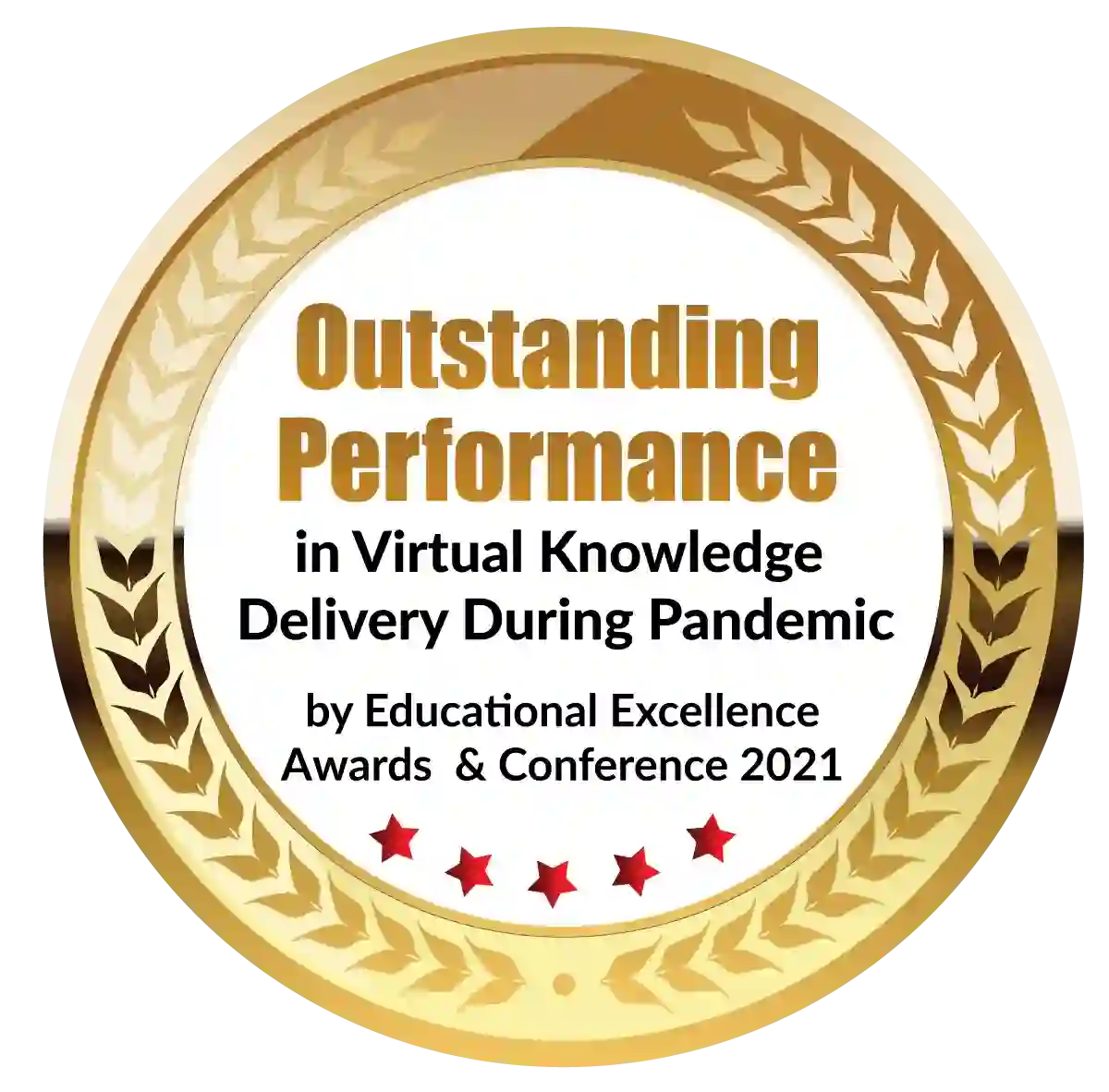 Outstanding Performance in Virtual Knowledge Delivery During Pandemic by Educational Excellence Awards & Conference 2021
What does PGDM stand for in full?
PGDM stands for Postgraduate Diploma in Management. The Post Graduate Diploma in Management is a two-year diploma program that focuses on management at a deeper level. Everything has become entirely adaptable to change as the world continues to evolve.
With the fast-paced nature of events and changes, the number of organizations and corporate institutions has increased. With the advancement of management, it is vital to study such areas in greater depth and significance.
PGDM has a high market value and a wide range of applications. It is a program that provides students with a hands-on approach to industry knowledge and managerial responsibilities. PGDM is a course that is comparable to an MBA in that it takes a path to the management sector of firms in various specialties.
The course meets the needs of managers and functional heads in the field of management. Similarly, the PGDM MBA program is in high demand and has a high market value in the business sector. The course also prepares students for a career in any profession by allowing them to adapt their personalities and skills to a variety of related fields.
Is it even worth it for me to pursue Post graduation courses in Udaipur?
The Post Graduate Diploma in Management (PGDM) is a course that is very similar to an MBA. The course molds students and diverse persons into personalities that are well-suited to the profession of management.
Aside from that, the course is not restricted to a single field. It exposes students to a variety of subjects, including accounting, management, finance, economics, and many more. As a result of the high demand and variety of the course, it is quite easy to complete.
Furthermore, the course's value is extremely similar to that of an MBA, resulting in a large and worthy demand for managers in businesses. The course aids in the development of future managers while also offering competitive pay packages. Thus, if you are considering pursuing a PGDM, you are most likely thinking well and selecting the finest option.
What are the many specializations available in the PGDM program?
When it comes to Post graduation courses in Udaipur, there are numerous specialties. PGDM is similar to MBA in that it offers similar specialties and management experience.
The following are the several types of PGDM specializations:
PGDM in Marketing
PGDM in Human Resources
PGDM in Business Analytics
PGDM in Finance
PGDM in Operations Management
PGDM in International Business
What are the most well-known specializations in Post graduation courses in Udaipur?
Because the degree focuses on management, it offers a variety of specializations in many industries.
The following are some of the PGDM specializations:
Operations Management: This is a specialism that entails a thorough examination of how to operate a company's systems. The course teaches students how to maintain a pleasant working environment in the workplace. It is best suited for those who are interested in learning about the most efficient and cost-effective use of resources. Candidates that have studied how to manage a company's working environment while maintaining steady productivity are in high demand.
Finance: A PGDM in finance is a program that delves deeper into the field of financial management. This specialty is all about numbers and money, and it's all about accounting. It also includes the topics of analyzing and strategizing the company's financial structures. PGDM finance is tied to operations management in that it also focuses on the company's cost-cutting efforts.
Marketing: A PGDM in marketing, like an MBA, is a broad-based program that covers the same topics as an MBA in marketing. Students will learn marketing management, marketing research, and marketing tactics in this course. As a result, it provides guidance to students in the areas of enhancing the market value of a company's product, as well as sales and business development.
International Business: This two-year curriculum is a study of international relations at a higher level. This sector is concerned with features of international trade and Asian business, and as a result, it is heavily involved in the area of establishing connections at the international level and increasing business there.
What is the difference between a distance and an online PGDM?
In light of the current globe and other circumstances, distance and online learning have become a very trustworthy means of studying. Distance PGDM is a program designed specifically for students who are unable to afford the traditional on-campus learning environment.
It's also a good approach to study for people who work full-time and don't have time to attend normal classes. This method of learning is noted for being extremely adaptable and time-efficient.
When we consider that distance PGDM takes less time and is less stressful, it's clear that working people will find it to be the best fit for them.
The value of a remote degree will be equal to that of a regular degree, so students will not have to worry about the degree's authenticity. Furthermore, the PGDM distance mode will be significantly less expensive than the standard degree.
The one-and-a-half-year Post Graduate Diploma in Management Courses will not only boost your professional abilities and aptitude but will also provide you with a broad understanding of the industry. You've been constrained to your job obligations and responsibilities up until this point, which has blocked you from seeing the big picture. As a result, PGDM in Udaipur courses are ideally suited for leveling up with powerful market insights and moving forward in the coming years.
You can choose from a wide range of specializations, including Information Technology, Infrastructure Development, Material Management, Financial Services, Finance Management, Human Resource Management, Operations Management, and Marketing Management, to name a few. The excellently PGDM courses in Udaipur also allow you to pursue multiple specializations or advance in your current specialization.
Benefits of a PGDM course
Globalization has enticed more people to choose careers in corporations. Many students choose PGDM courses in Udaipur in order to improve their professional chances and advance quickly up the corporate ladder. The PGDM and MBA are two of the most popular management programs.
While an MBA is in high demand because it is an excellent management course to begin a career in business, a PGDM course in Udaipur is not far behind. The latter is a two-year full-time course offered by various Indian institutions.
Some of the reasons why you should pursue a PGDM education to advance your profession are listed below.
Industry-focused education — Unlike other management programs, the PGDM course structure and content are current industry standards. It is more learner-oriented with a more flexible approach to teaching rather than relying simply on theoretical principles.
Choice of specialization – Recruiters typically look for experience in a specialized subject and shortlist candidates based on their abilities. When you enroll in a PGDM program, you must choose a specialization based on your interests. Many PGDM colleges in Udaipur provide a PGDM program with specialties in marketing, finance, operations, and human resources. This broadens your professional prospects, boosting your employability by giving you additional options during placement.
Professional development - The PGDM program's course design focuses on theoretical principles and practical learning based on current industry needs. This improves your interpersonal and managerial abilities, allowing you to better prepare for your future profession. For guest lectures, several institutions invite CEOs and industry professionals. Students can learn a lot from their stories and speeches, which can aid in their overall development.
Increased employability - Today's employers are looking for more than just degrees; they're looking for talents as well. Because the PGDM program's course designs are not based on traditional texts and theories, students have more room to develop their skills, enhancing their chances of landing good jobs. A PGDM degree will propel you into a terrific work position with a good salary.
Conclusion
While an MBA is a goal for many students, a PGDM offers the same range of employment options as an MBA. Institutes provide excellent job placement, internship programs, and learning chances to their students that even some MBA universities do not provide. Regardless of your course of choice, the most important thing to remember when looking for PGDM colleges in Udaipur is to be careful of fake institutes.
So, now you know what the whole form and structure of PGDM are, as well as how the course may help you advance your career. Because PGDM is quite similar to an MBA and has a promising future, it is in high demand on its own.
Furthermore, the degree provides a comprehensive and advanced study of management, assisting students in obtaining outstanding employment with competitive pay packages.
Dignified with Rankings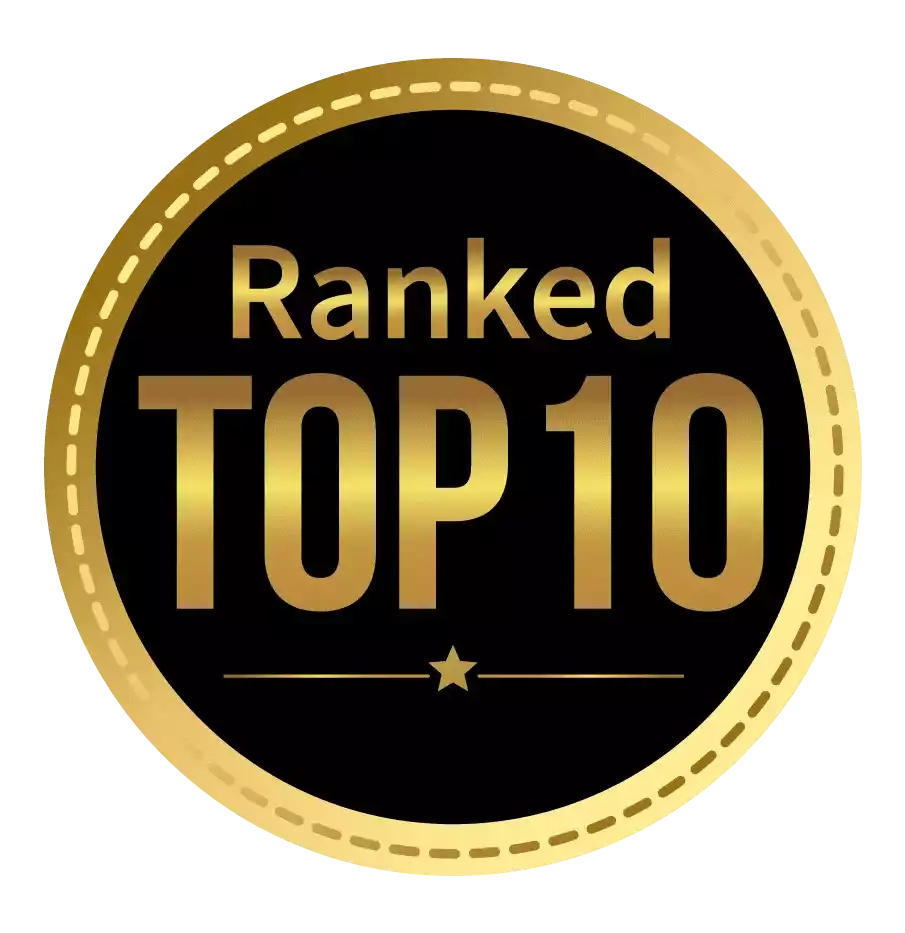 Amongst India's most promising Hotel Management Institute by Higher Education Review 2021
---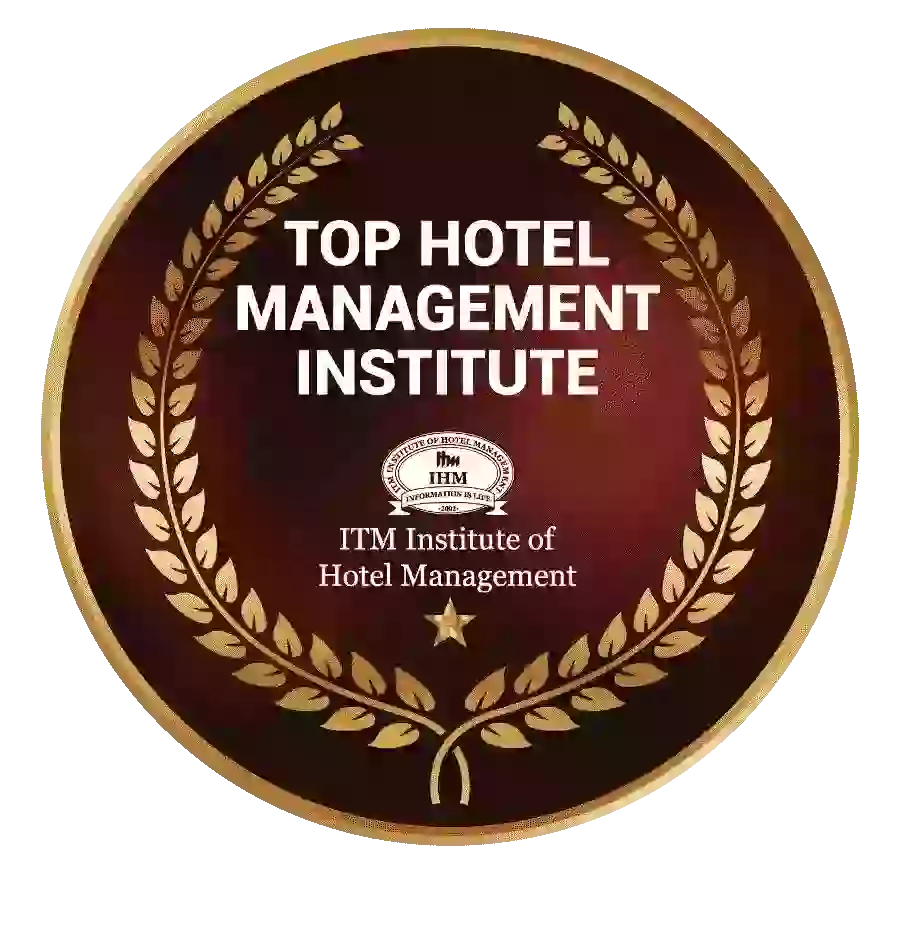 Ranked Top Hotel Management Institute awarded by Times Education Icon 2022
---
Quality Education, Outstanding Administration & Leading Infrastructure by Educational Excellence Awards & Conference 2021
---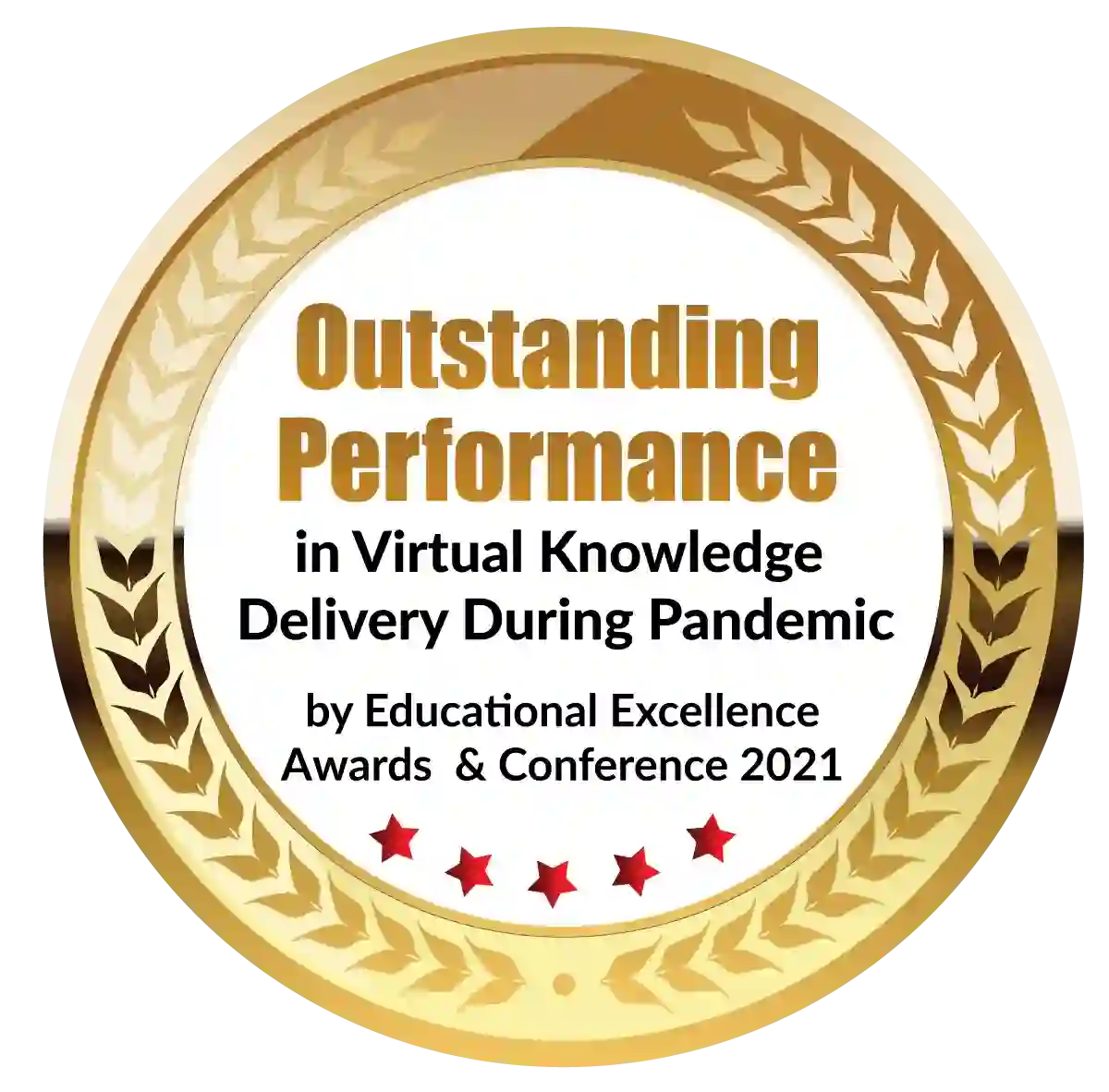 Outstanding Performance in Virtual Knowledge Delivery During Pandemic by Educational Excellence Awards & Conference 2021