Students Trained & Placed
Kitchen Training Facility
International & National Internships only at 5-star Properties
One to One Corporate Mentorship
An Entrepreneurial Culture at the Campus
Dignified with Rankings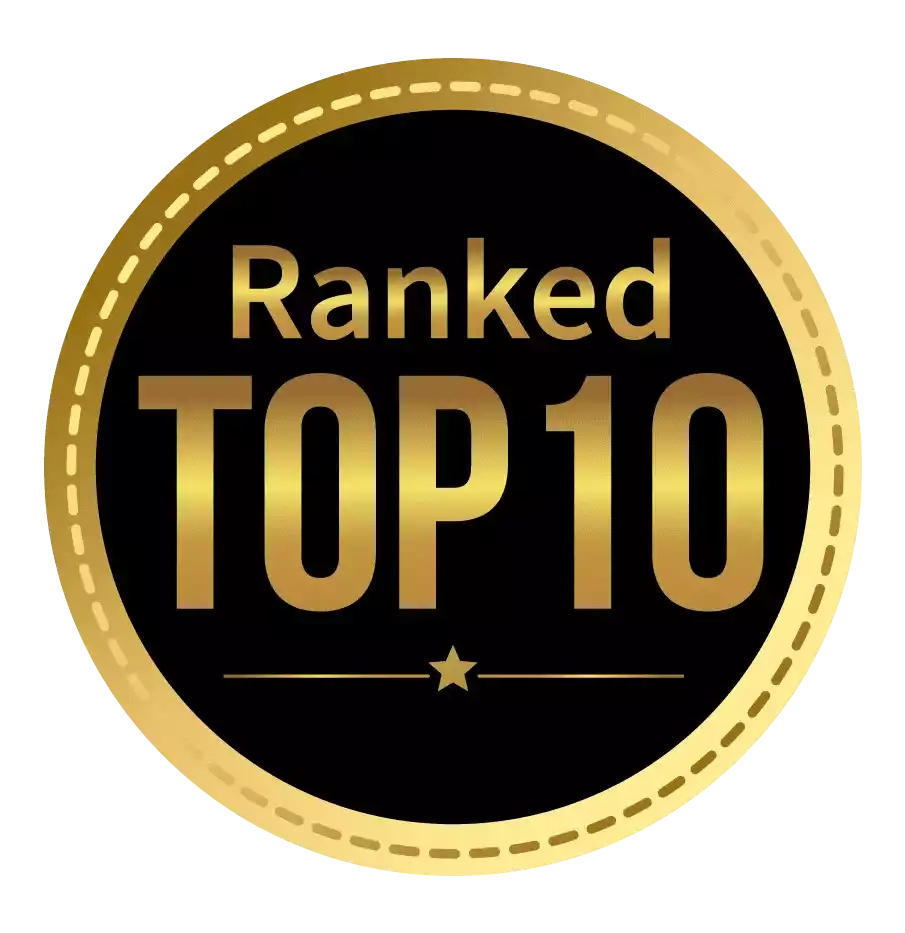 Amongst India's most promising Hotel Management Institute by Higher Education Review 2022
---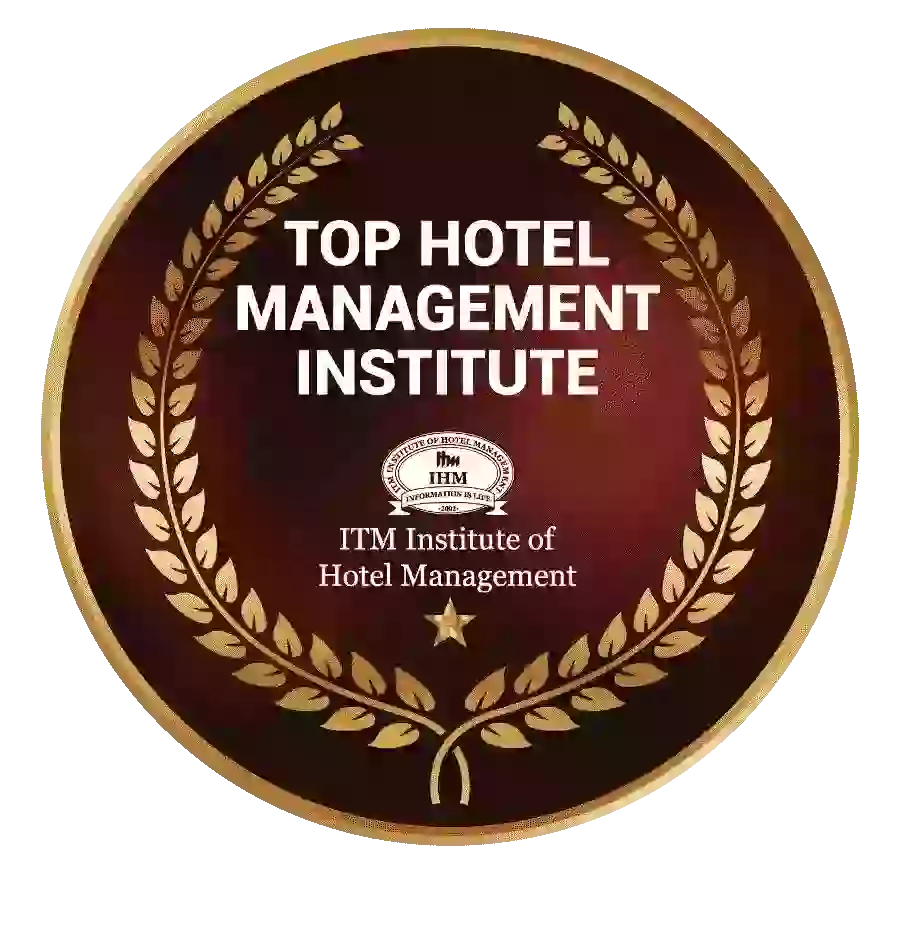 Ranked Top Hotel Management Institute awarded by Times Education Icon 2022
---
Quality Education, Outstanding Administration & Leading Infrastructure by Educational Excellence Awards & Conference 2021
---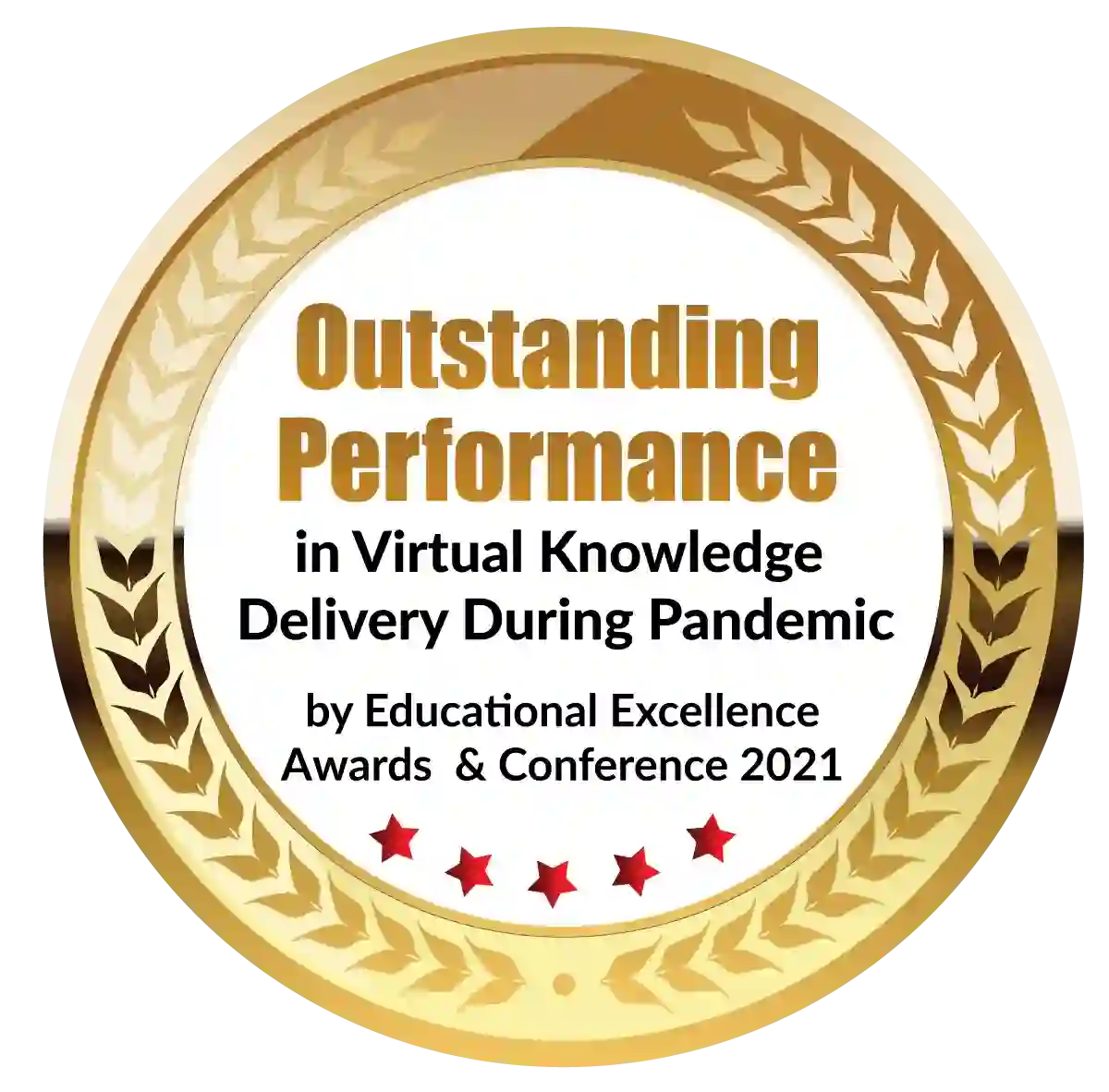 Outstanding Performance in Virtual Knowledge Delivery During Pandemic by Educational Excellence Awards & Conference 2021
Operations and Supply Chain Management are key parts of every organisation and are critical to a company's success and customer happiness. To improve value creation for their customers, businesses need a proper supply chain design, resource organisation, control, and planning of all supply chain-related activities. It's a specialty subject that's always changing, providing new challenges and opportunities for ambitious students. All pertinent information about the PGDM Supply Chain & Operation Management can be found in the following blog. You will obtain all the information you need to comprehend the course and decide whether or not to pursue it after graduation, from the degree's future scope to the professions you can expect.
What is PGDM Supply Chain & Operation Management?
Our daily lives rely on the way manufacturers, logistics businesses, and retailers manage the flow of goods and provision of services across the country and around the world, from the pen in our hand to the food on our table. It's a broad, ever-evolving discipline that adapts to changing consumer expectations, fluctuating economic conditions, implementing sustainability standards, and rising technologies, among other global concerns. This PGDM course provides advanced knowledge and practical abilities to grasp everything.
In addition to working closely with institutes, associations, and employers, PGDM in operations and supply chain management has created an excellent network of connections throughout the sector, maintaining partnerships with external specialists. As a result, through guest lectures from industry practitioners, real-world case studies, and research projects with our business partners, the best PGDM colleges provide students with access to the latest in cutting-edge research.
PGDM Supply Chain & Operations Management Course Objectives
Develop an understanding of how Supply Chain Management interacts with other management functions in the organisation.
Develop a broad understanding of the field. We want to highlight that Operations/Supply Chain Management is a collection of concepts and management practices rather than a collection of technologies.
Learn about the importance of operations and supply chain management in terms of productivity, quality, and efficiency, as well as the important factors that influence supply chain performance.
Why should you pursue a PGDM in Supply Chain and Operations Management?
Everything is done through people involved in the process, from gathering raw materials to supplying the finished product. Supply Chain Management is used by manufacturers, retailers, and anybody with a product to sell to meet their deadlines.
Here are five reasons to seek a PGDM in Supply Chain and Operations Management:
Excellent Career Prospects
India's industries are rapidly expanding. Whether it's dairy goods, automobile manufacturing, clothing stores, or other businesses, their expansion necessitates greater planning and management of all of their activities. As a result, Supply Chain Management will provide you with a multitude of business chances.
Internship Opportunities Abound
Many institutions allow you to work part-time and complete an internship while attending classes. This is because the supply-chain industry must meet strong demand. Interns are then hired as full-time employees after completing their training, ensuring a safer career and placement.
High-Paying Job
One advantage of any developing industry is that demand is high. With the correct PGDM degree, you have the best chance of landing a management position. Those strategic roles will almost certainly land you a lucrative payout.
Choose from a variety of industries.
Supply-chain services include wholesaling, warehousing, and postal services, among others. Even the types of organisations vary. Automobiles, manufacturing, delivery services, and other industries are included as well.
Travelling internationally
The import and export of products and raw materials from one country to another necessitates a close examination of the processes. As a result, a role for professionals to oversee these inter-country operations is required. There are numerous options for Indian enterprises to travel abroad, as their job is also dependent on vendors outside of India.
Advantages of PGDM Supply Chain & Operations Management
Following graduation, it can be a confusing period. There are numerous courses available that will provide you with excellent professional options, but are they suited for you? PGDM Supply Chain & Operation Management is the way to go, and here are some of the advantages of doing so:
1. The significance
The operations of a firm are the most important aspect. Its importance cannot be emphasised, and a PGDM in operations will allow you to contribute to a company's basic functionality. As a result, you and your profession will always be highly respected.
2. Career
You can work in operations in a variety of ways. After completing a PGDM education in operations and supply chain management, you will have a plethora of employment options, ranging from managers to analysts. You will have plenty of opportunities to advance and take on more responsibilities in these fields.
3. Salary
Given most universities' fee structures for PGDM in operations, you will be earning a good starting wage. Your salary figures will only improve as you gain experience and promotions. You can negotiate good incentives in addition to your salary.
4. Diverse Industries
Any industry that relies heavily on products and services to conduct business is a possible employer for PGDMs in operations. As a result, you will have a wide range of work options. You might readily change industries in quest of new opportunities.
5. A Difficult Profession
Any job in the operations industry comes with its own set of difficulties and problems. So, whatever career path you select, you will experience challenges that will help you grow and develop as a better operations expert.
PGDM Supply Chain & Operations Management Career Opportunities
Some of the greatest occupations you can get with a PGDM in operations and supply chain management are listed below. These are just a few of the various employment opportunities available.
1. Operations Manager 
The person in charge of all operations is the operation manager. They must monitor everyday operations and guarantee that they run smoothly.
2. Purchase Manager 
The buying manager is in charge of procuring raw materials, machinery, and other critical materials. Senior management gives them budgets for their purchasing activities.
3. Purchasing  Analyst 
The purchasing analyst's major responsibility is to thoroughly examine all purchase requirements, purchase quality, markets, and vendors, and to prepare an analytical report on purchasing activities for improvement.
4. Business Analyst
An operations analyst is a specialist that is in charge of studying all of a company's operations and producing reports to improve overall operations.
5. Materials Manager 
Materials managers are in charge of all materials in the manufacturing industry. They must manage the supply and storage of resources from raw materials to final goods.
PGDM Supply Chain & Operations Management Top Recruiting Organisations
Here's some extra information to help you feel more confident about using the PGDM in your business. Knowing the kind of firms that hire PGDM in operations graduates will be beneficial. It will give you an indication of how much demand there is for operations specialists.
Impex 
Impex, a major electronics goods wholesaler, employs a large number of people in the operations department to ensure a smooth supply and demand cycle.
Synchronisation 
The IT firm with headquarters in the United States has huge operations in India that are growing by the day. For their spreading operations, they hire a large number of personnel.
Airtel 
Thanks to its operations department, Airtel is one of India's top telecom service providers, successfully managing expansion in sectors such as DTH and Broadband.
Amazon 
To keep up with demand, the e-tailer needs the most robust operations, which they have achieved through large-scale talent hiring.
L&T 
In the Indian market, Larsen & Toubro is a force to be reckoned with, and they continue to dominate thanks to flawless operation tactics.
Bajaj 
Baja now controls the two- and three-wheeler markets, with intentions to expand into the automobile industry.
Aviva 
The Indian insurance market is one of the fastest-growing, and Aviva is aggressively expanding its operations and sales to take advantage of it.
Flipkart
Flipkart is Amazon's only serious competitor, with equally strong operations across the country.
Paytm 
One of India's largest digital payment companies just received a significant investment and plans to expand operations to combat competition.
TVS Automobiles 
TVS has been up against intense competition, and they are planning to expand its operations to reclaim its dominant market position.
PGDM Supply Chain & Operations Management Skills Requirements
A candidate who is interested in pursuing a PGDM in Supply Chain & Operation Management as a career option should possess some abilities that are valuable in the workplace.
We've compiled a list of key abilities needed to advance in the field of supply chain management and operations management:
Communication Skills 
Cooperation
Observation Skills
Business Ethics
Team Management 
Coordination
Independent Analysis and Research 
Project Management
If you want to have a successful career, the PGDM Supply Chain & Operation Management is one of the greatest courses you can take. There are numerous areas in which you can improve and expand. With a PGDM Supply Chain & Operation Management, you are providing yourself with a fantastic opportunity to work in an ever-growing field and earn a position that you will enjoy and excel at. A PGDM in operations is the best way to go about it because operations are such an important aspect of any company. However, choosing the correct institute to take the course from is crucial.
Dignified with Rankings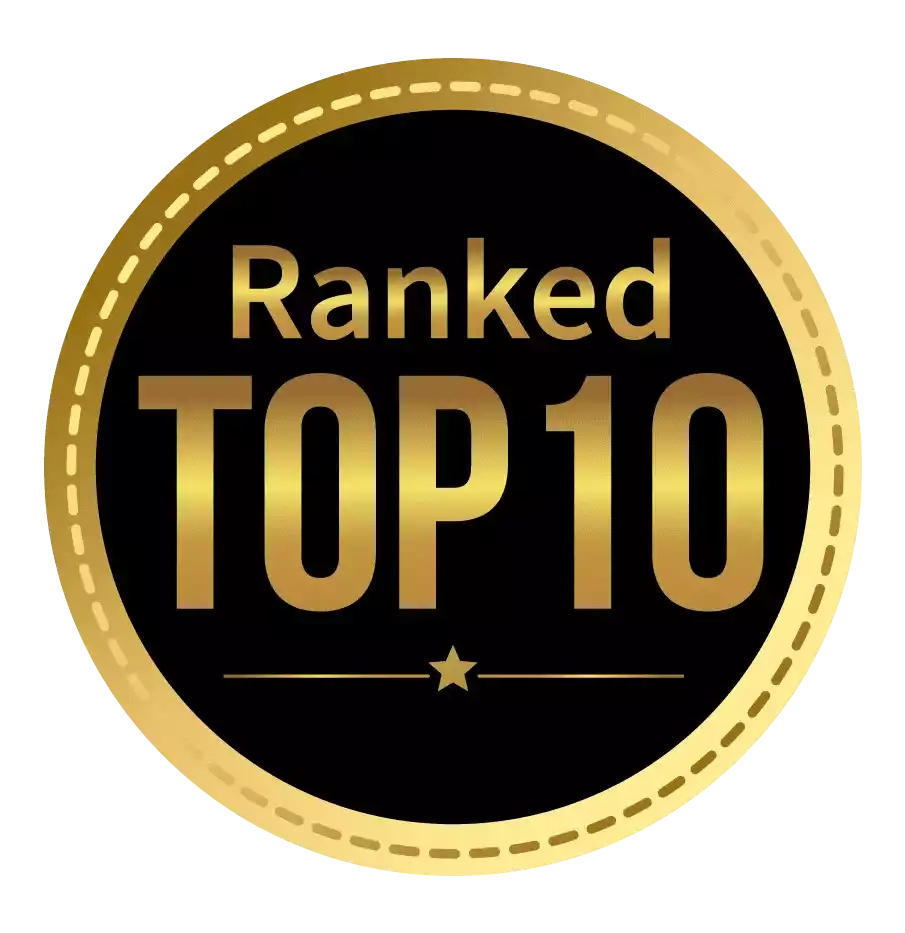 Amongst India's most promising Hotel Management Institute by Higher Education Review 2021
---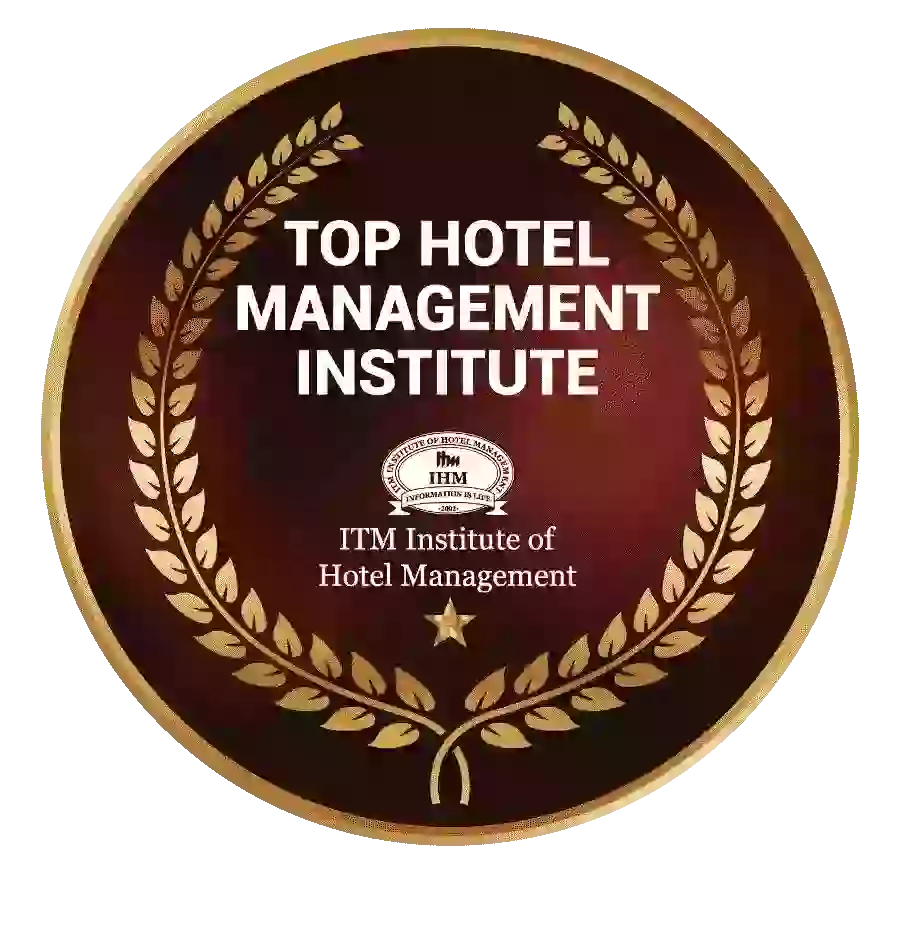 Ranked Top Hotel Management Institute awarded by Times Education Icon 2022
---
Quality Education, Outstanding Administration & Leading Infrastructure by Educational Excellence Awards & Conference 2021
---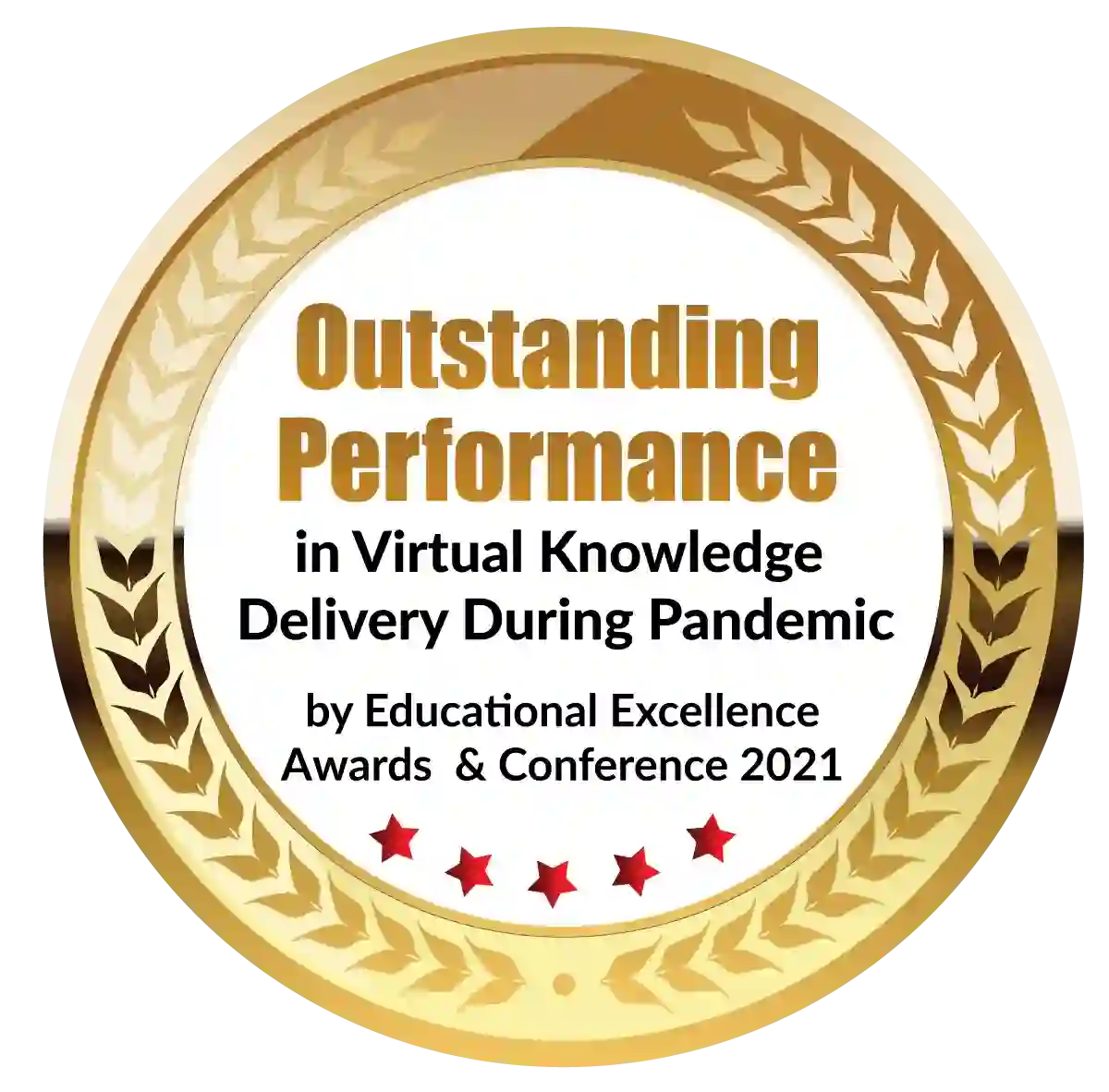 Outstanding Performance in Virtual Knowledge Delivery During Pandemic by Educational Excellence Awards & Conference 2021