Students Trained & Placed
Kitchen Training Facility
International & National Internships only at 5-star Properties
One to One Corporate Mentorship
An Entrepreneurial Culture at the Campus
Dignified with Rankings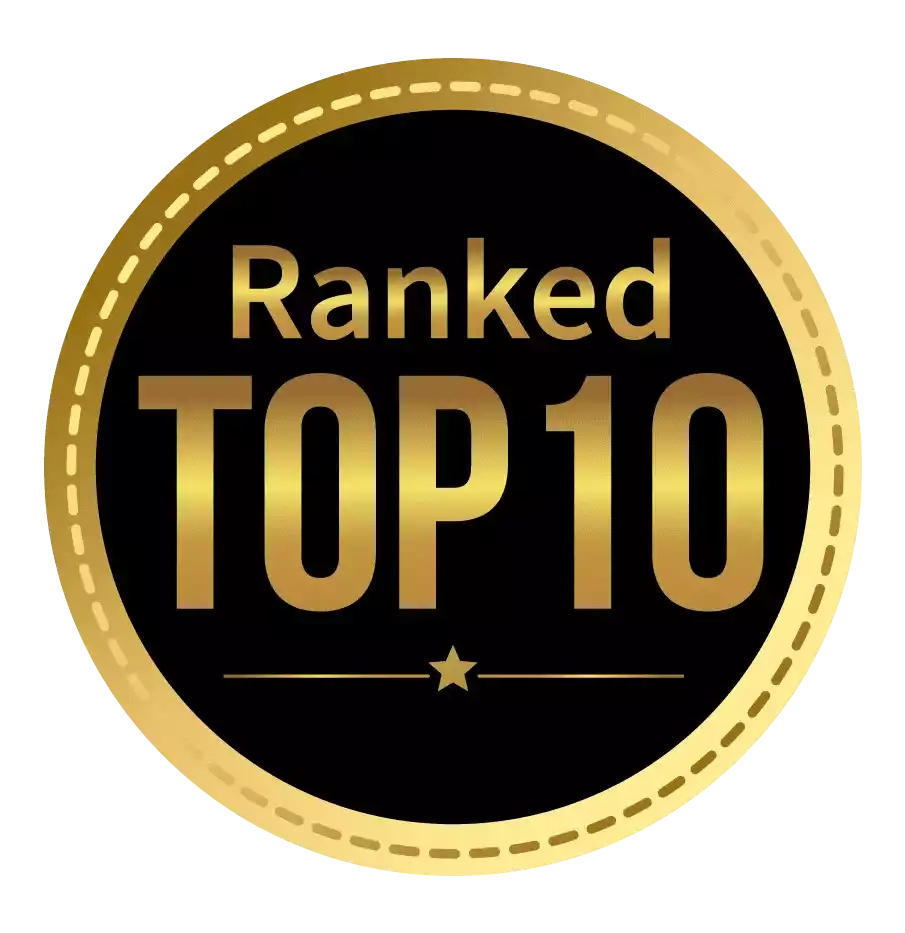 Amongst India's most promising Hotel Management Institute by Higher Education Review 2022
---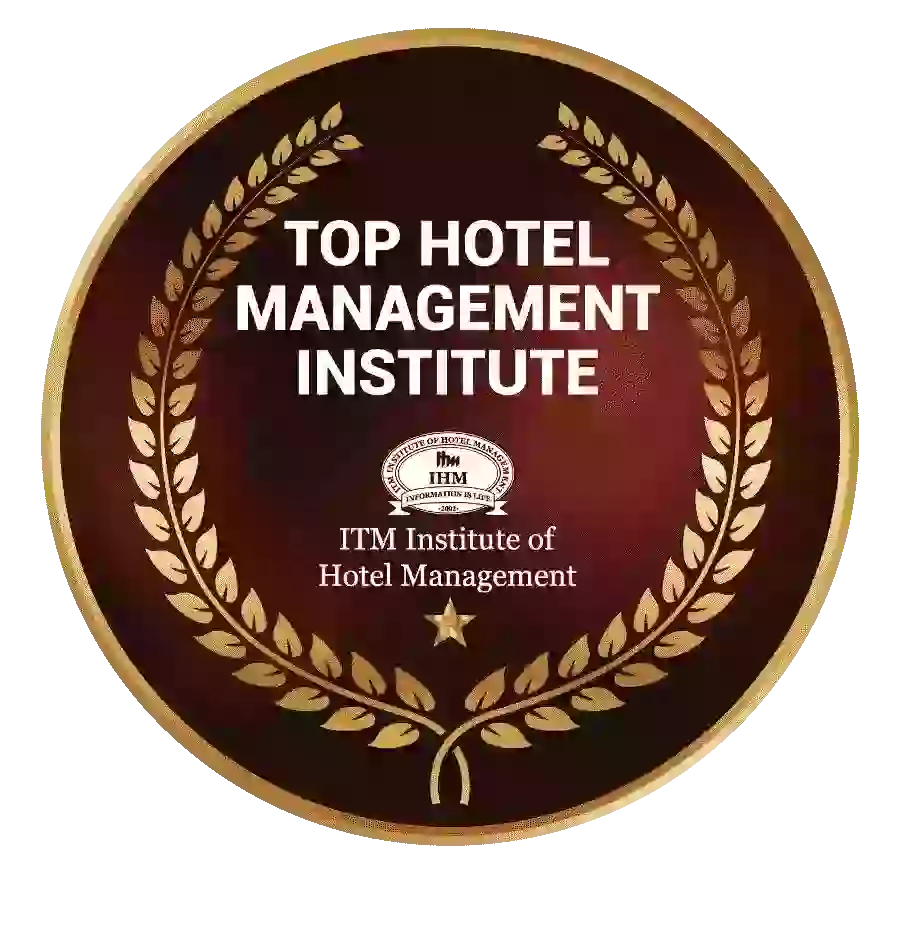 Ranked Top Hotel Management Institute awarded by Times Education Icon 2022
---
Quality Education, Outstanding Administration & Leading Infrastructure by Educational Excellence Awards & Conference 2021
---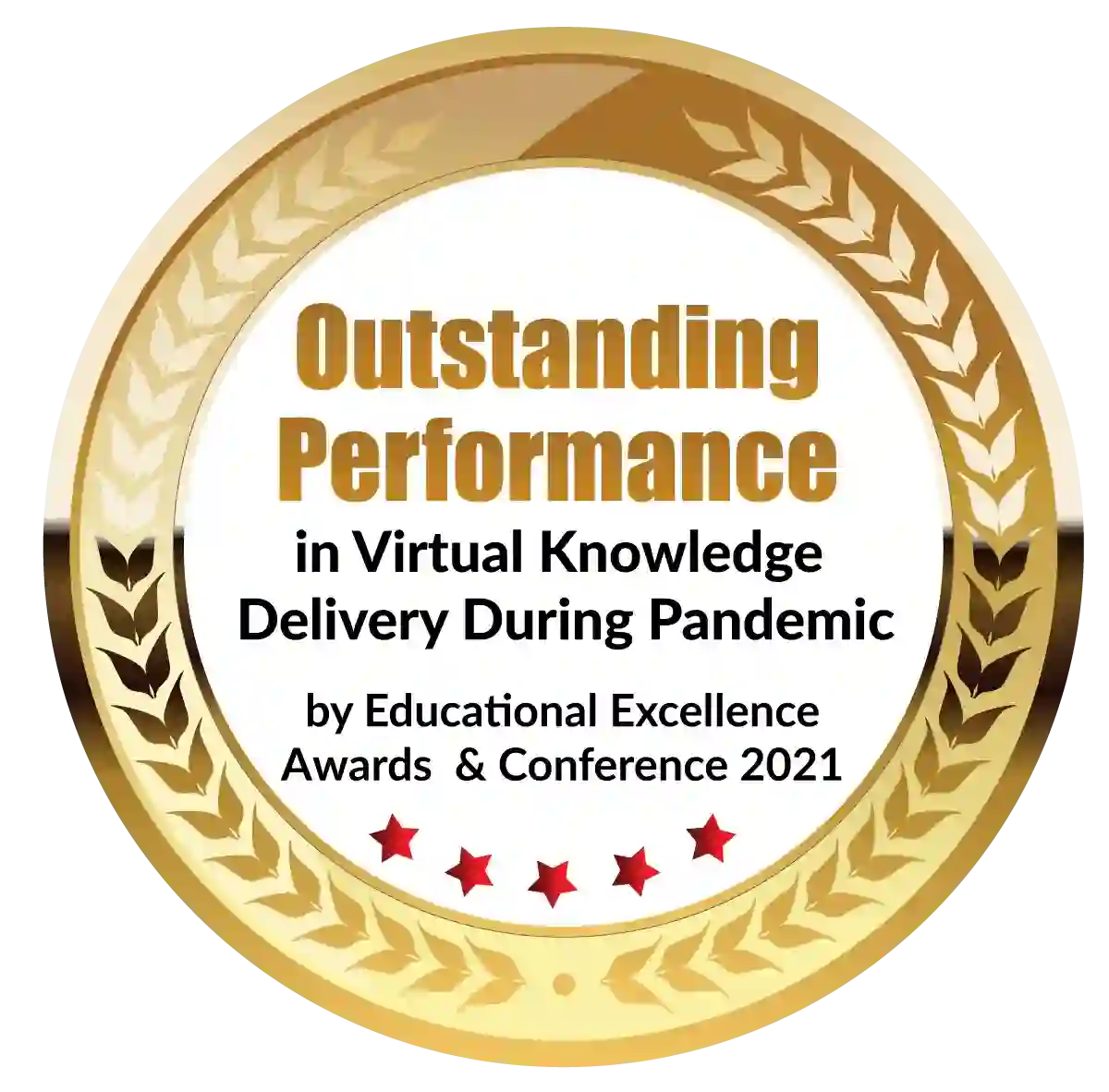 Outstanding Performance in Virtual Knowledge Delivery During Pandemic by Educational Excellence Awards & Conference 2021
Things fade with the passage of time, and the MBA may be no exception unless new life is breathed into it. MBA is an outdated designation for those interested in management studies; a two-year diploma program called pgdm course, or post graduate diploma courses, sounds more appropriate. In general, the pgdm course is far more industry-relevant and practical in terms of job placement.
What is a Postgraduate Diploma in Management?
pgdm course stands for Post Graduate Diploma in Management, a two-year business management program that focuses on industry needs and assists management aspirants in developing relevant hard and soft skills to become industry-ready managers. Only universities governed by the University Grants Commission (UGC) are permitted to award degrees, which is why it is a Diploma program rather than a Degree. Private business schools, which are primarily governed by the All India Council for Technical Education (AICTE), as well as standalone business schools, can award diplomas rather than degrees. Is it comparable to an MBA? Absolutely! We can safely say that pgdm course add value beyond the traditional MBA curriculum, which is exactly what high-demand recruiters seek.
What exactly is the AICTE?
Under the Ministry of Human Resource Development, the AICTE (All India Council for Technical Education) is a Central Government body and council responsible for overseeing and approving Technical and Management education. The AICTE was founded in 1945 as an advisory body and was later given statutory status by an Act of Parliament in 1987. The AICTE is responsible for the well-planned and coordinated development of India's technical and management education systems.
What exactly is an MBA?
MBA, or Master of Business Administration, is a post graduate diploma courses degree program approved by the University Grants Commission that can be offered by universities. The program is two years long. The majority of universities have affiliate colleges that teach the MBA program. This course is offered by approximately 5500 universities and colleges across India. Most universities, on average, change their curriculum every 5 to 10 years. When we discuss placements, this renders the course irrelevant and redundant. In comparison to their PGDM counterparts, students typically earn lower salaries.
The legal distinction between an MBA and a PGDM is as follows:
Both bodies (AICTE and UGC) were established by an Act of Parliament to promote higher education. As a result, the programs approved by these bodies have the same legal standing. That is to say, both the PGDM and MBA are postgraduate programs with the same legal equivalence when it comes to government jobs or enrolling in a Ph.D. program. Some universities may require an equivalence certificate from AIU (Association of Indian Universities) when enrolling PGDM students for a Ph.D. Some universities may require an equivalence certificate when enrolling PGDM students for a Ph.D.
PGDM Course Value: Is a PGDM Degree Worth It?
The market is expanding at a breakneck pace. Instead of simply promoting degrees from prestigious institutions, the Indian market is becoming more skilled-driven. With this in mind, PGDM programs are designed to meet the needs of the industry. A good PGDM degree will help you climb the corporate ladder, whether you're a recent graduate or a seasoned professional. These courses will prepare you for challenging strategic roles and for a career as a manager or senior analyst.
Differences Between PGDM and Other Common Courses:
Industry-specific specializations
Specializations in best post graduation courses programs are mostly developed in response to industry demand. Business Analytics, for example, is a specialization. The professionals are experts not only in HR, Marketing, Sales, and Finance, but they also understand it from the perspective of an organization, which is why PGDM is booming in India.
No non-essential courses clogging up your schedule
In comparison to traditional MBA programs, PGDM programs have the advantage of not creating curriculum based on university standards. Rather, the autonomous Institutes collaborate with organizations and enlist their assistance in developing curriculum and establishing labs. Organizations also send experts to teach students and have them work with real data.
Choosing an MBA or PGDM program that is right for you
It is critical that you, as an aspirant, select the appropriate program and B-school to meet your career objectives. To get the most out of the two years you spend there, you should try to get into a top B-school. A full-time PGDM program is a significant investment and a once-in-a-lifetime opportunity. As a result, it's critical that you make an informed decision. 
The industry-oriented curriculum of a top-tier best post graduation courses program is well-known. For example, today's businesses are heavily data-driven, and knowledge of emerging technology such as Artificial Intelligence, Machine Learning, Business Analytics, and Design Thinking is in high demand. Any management professional must have a fair amount of knowledge in these areas to stay ahead in today's competitive and agile business environment.
Faculty who are actively involved in research and have a deep understanding of the industry as a result of their experience provide students with a promising value proposition in the form of relevance and innovative teaching techniques. You can find this information by searching the online faculty directory of various business schools.
India and Global Job context:
In terms of job prospects, there is no difference between an MBA and a PGDM if one comes from a reputable B School in India or globally. In India, nine out of ten of the best business schools offer a PGDM program. Placements are determined by the college's brand name, alumni network, and the industry's perception of your institute. As a result, we see top management schools offering PGDM programs. MBA programs are available at only a few colleges. Performance and appraisals are solely based on performance, not on a person's credentials.
Educational Context: 
Candidates with an MBA degree are always given preference when it comes to continuing their education by pursuing a PhD or a double MBA. Despite the fact that the differences between the two are minor, the MBA degree is given an advantage because it is a Master's Degree rather than a Master's Diploma.
If a person does not intend to pursue further education in the field, there is no difference between an MBA and a PGDM. What should be kept in mind is that a PGDM should be obtained from an institute with a good reputation and reputation in the industry.
What are the best paying jobs after a PGDM?
PGDM salaries are influenced by a variety of factors such as job title, location, experience, and company type. The following are some of the highest-paying jobs for PGDM graduates:
Investment Banker – Salaries for investment bankers vary greatly depending on the firm, but an average salary can start at around Rs. 8 to 10 lakhs per year and rise to Rs. 50-80 lakhs after a few years of experience.
Project Manager– Depending on the city and the company, project managers can earn up to Rs. 20 lakh per year.
Management Consulting – Although salaries vary depending on a number of factors, management consultants can expect to make between 20 and 30 lakhs per year.
Manager of Business Development – Managers of Business Development are well compensated. Their average annual salary is around 15 lakhs. Working with top companies, on the other hand, may push this figure much higher.
Marketing Manager – Marketing departments have some of the highest-paid employees. With a performance bonus deducted, the average salary of marketing managers can be around 12 lakhs.
Sales Manager – Because they generate revenue, their starting salaries are typically in the range of Rs. 8 lakhs per year.
Business Analyst– At first, business analysts may be able to earn anywhere between Rs 5 Lacs and Rs 11 Lacs.
For those with the perseverance and desire to learn, PDGM is a highly rewarding career option. People with a PGDM work to lead others and are at the pinnacle of their fields' knowledge. After a few years of experience, they are eligible for high salary slabs that typically exceed 50 lakhs per annum.
CONCLUSION
Now that the key differences and similarities between PGDM and MBA have been discussed, it's time to determine which one is more relevant and beneficial in today's scenarios.
MBA courses take a more theoretical approach, whereas PGDM courses follow an industry-oriented curriculum with a more practical approach.
Various employers in India and abroad prefer pgdm courses in mumbai over MBA because of the practical insight pgdm courses in mumbai provide. Lessons from top industry leaders and management internships are common features in the classrooms, preparing students for the business environments ahead of time.
Dignified with Rankings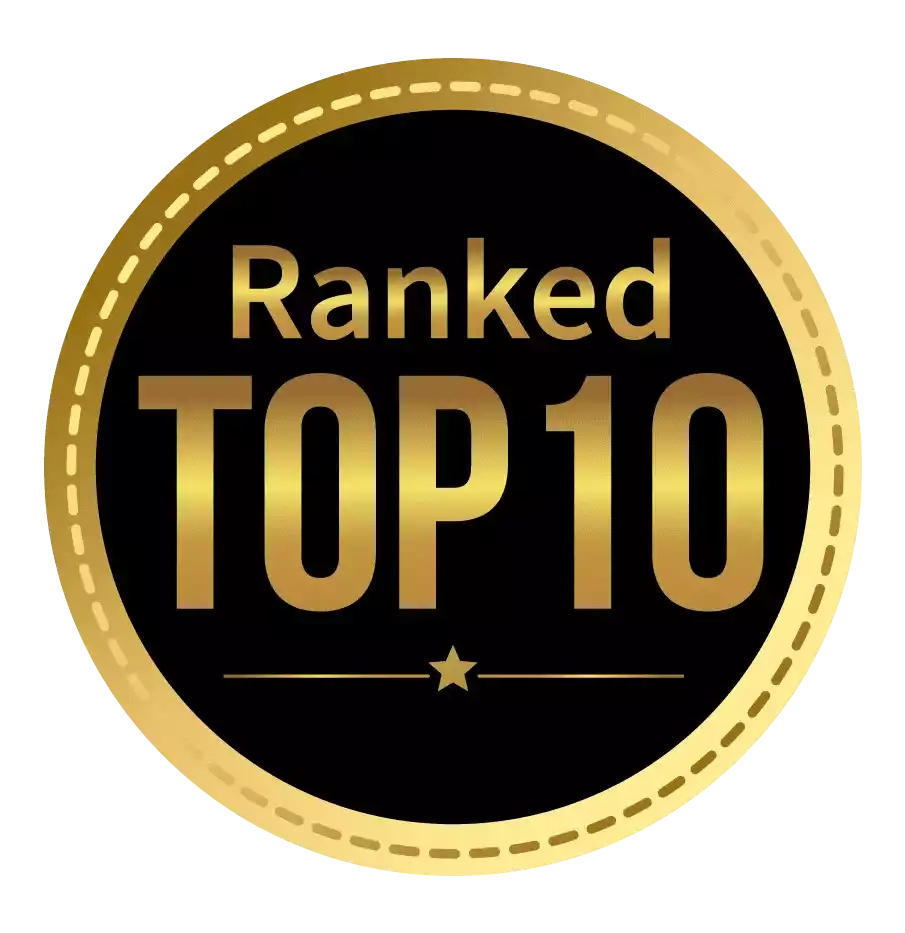 Amongst India's most promising Hotel Management Institute by Higher Education Review 2021
---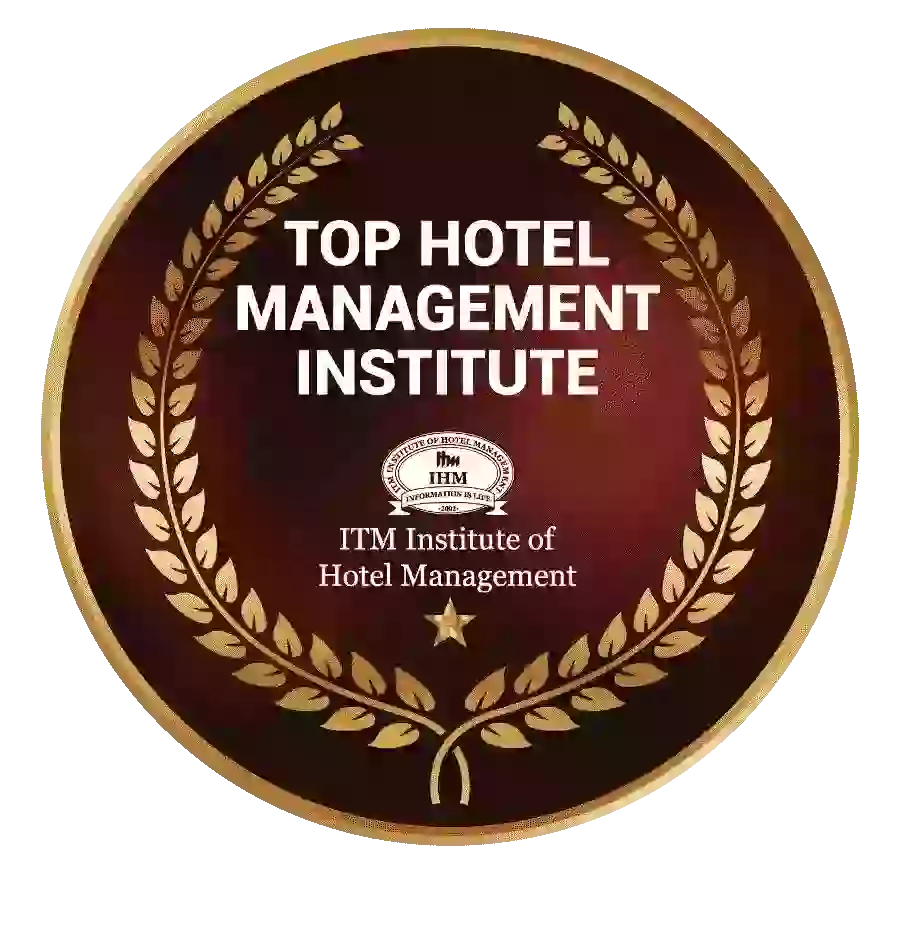 Ranked Top Hotel Management Institute awarded by Times Education Icon 2022
---
Quality Education, Outstanding Administration & Leading Infrastructure by Educational Excellence Awards & Conference 2021
---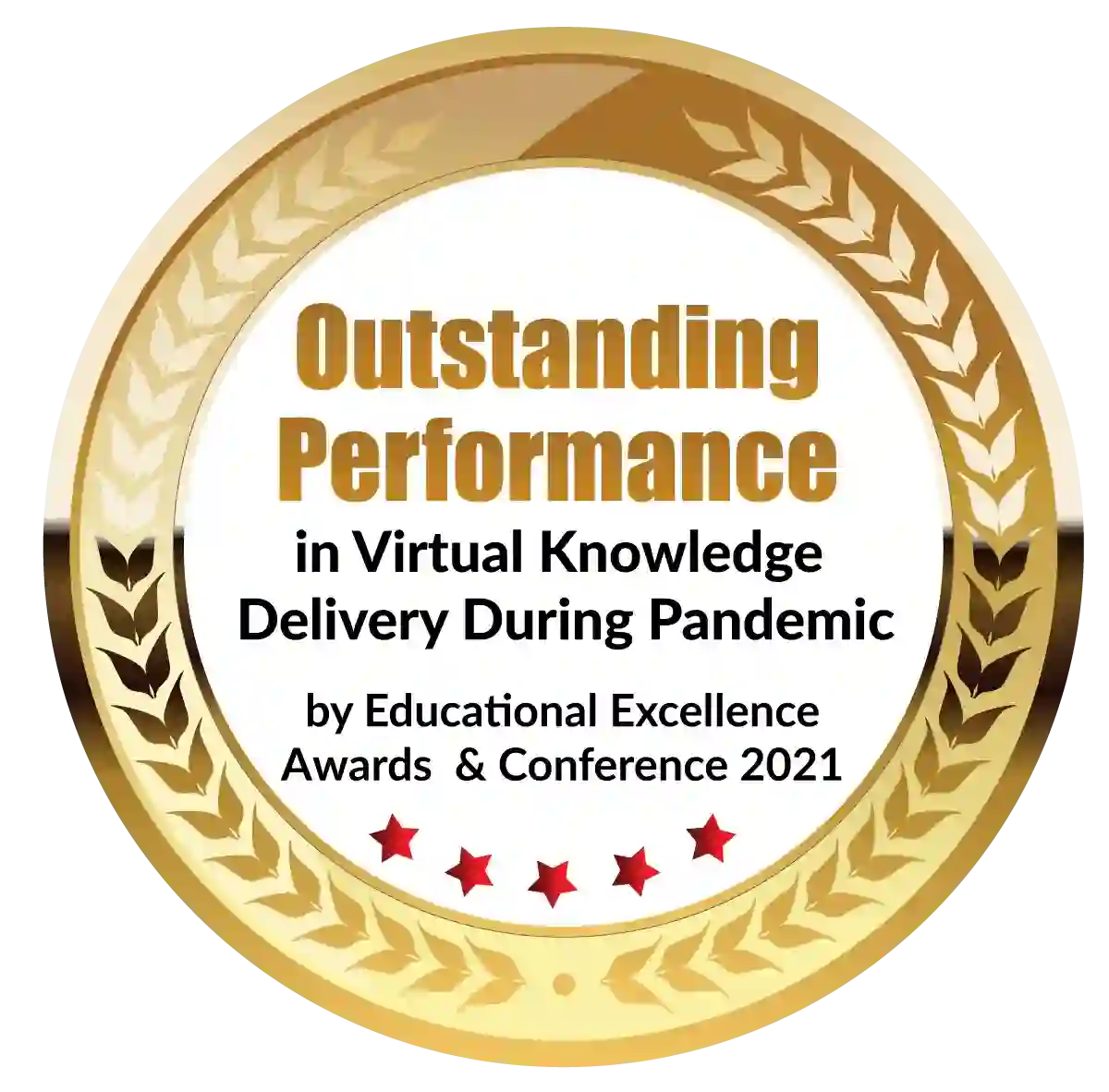 Outstanding Performance in Virtual Knowledge Delivery During Pandemic by Educational Excellence Awards & Conference 2021