Students Trained & Placed
Kitchen Training Facility
International & National Internships only at 5-star Properties
One to One Corporate Mentorship
An Entrepreneurial Culture at the Campus
Dignified with Rankings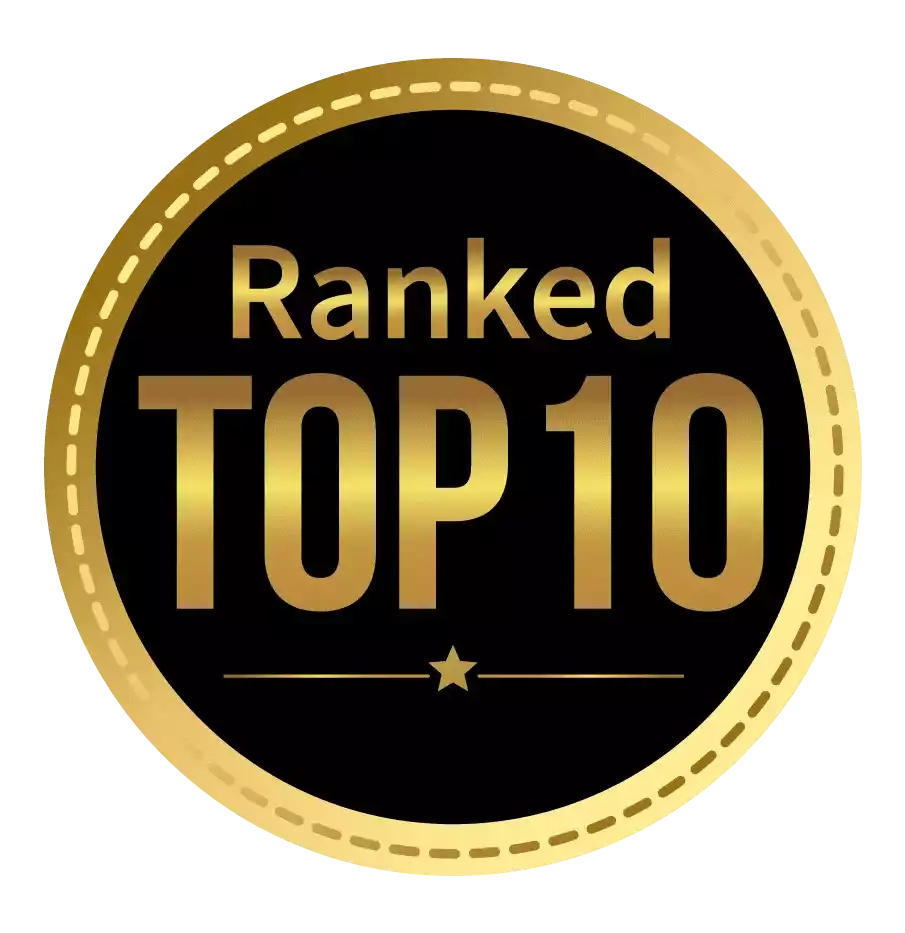 Amongst India's most promising Hotel Management Institute by Higher Education Review 2022
---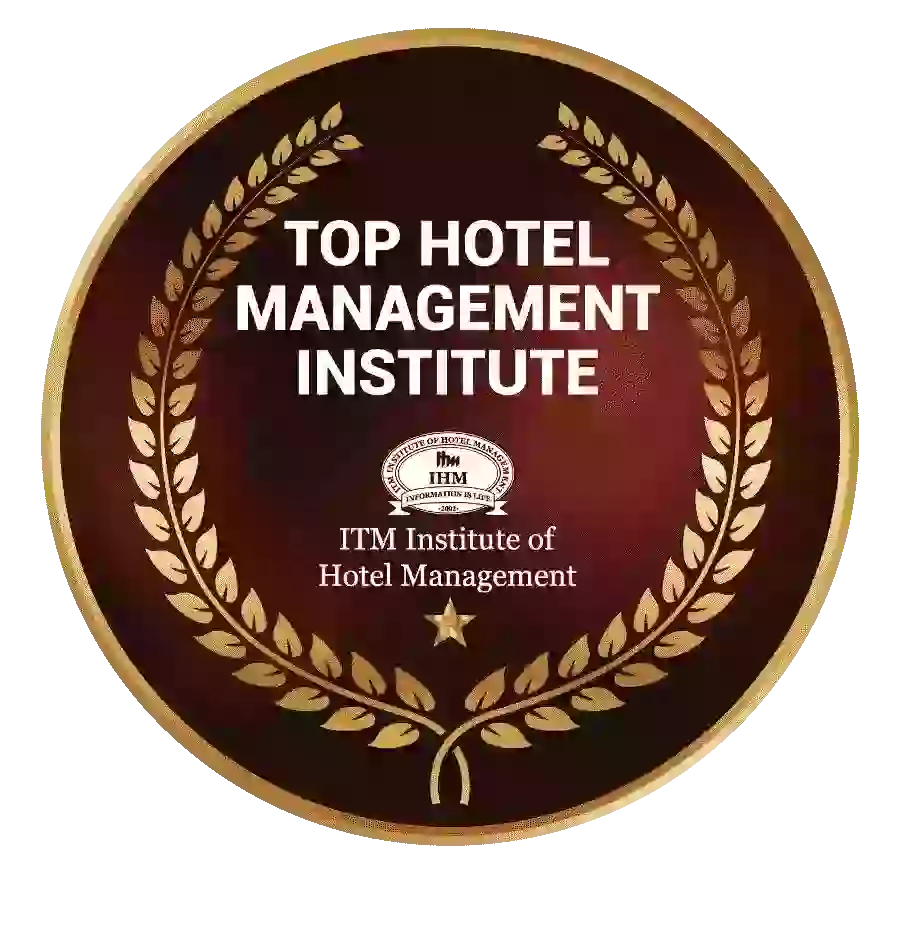 Ranked Top Hotel Management Institute awarded by Times Education Icon 2022
---
Quality Education, Outstanding Administration & Leading Infrastructure by Educational Excellence Awards & Conference 2021
---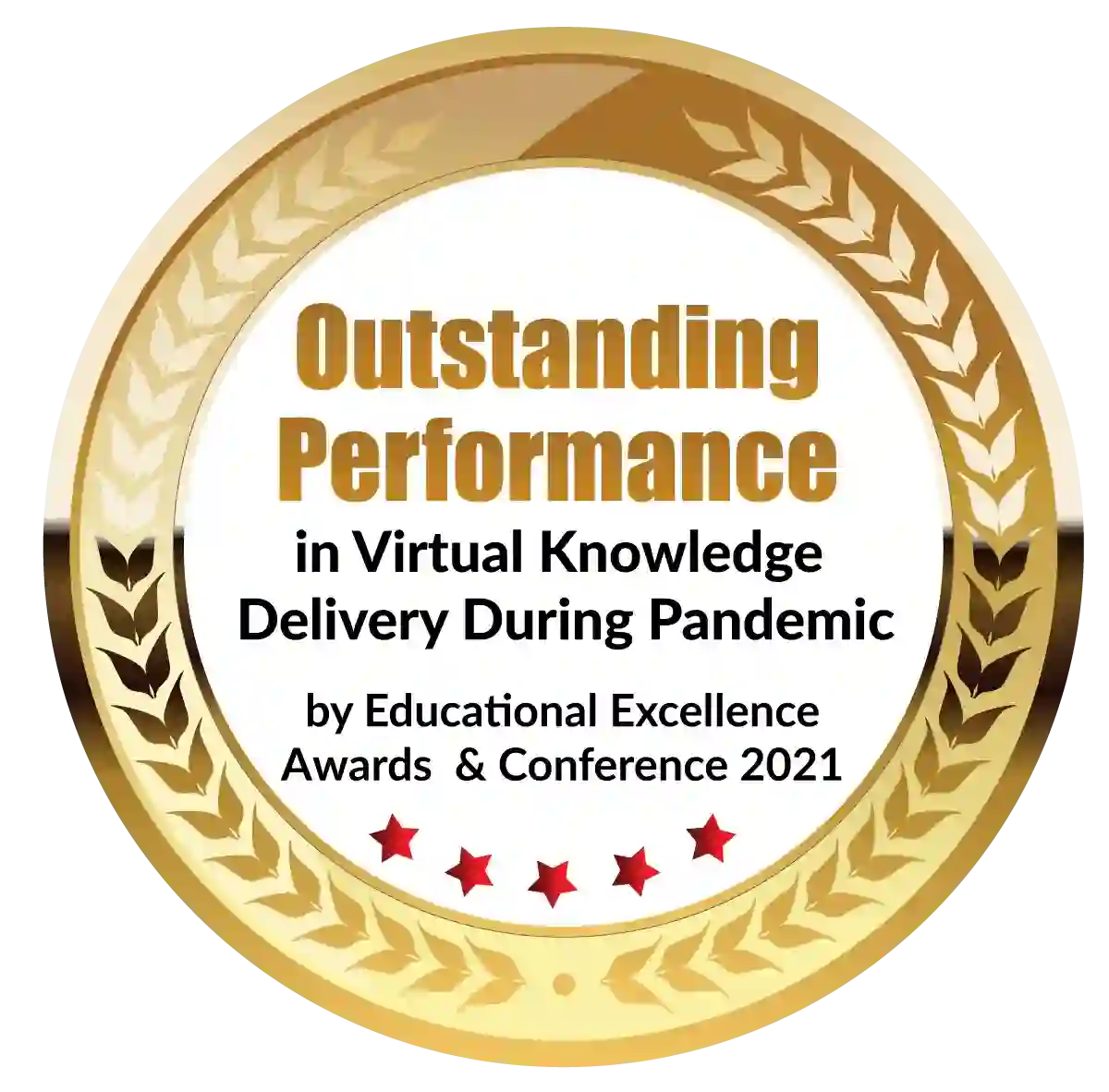 Outstanding Performance in Virtual Knowledge Delivery During Pandemic by Educational Excellence Awards & Conference 2021
"Why courses after graduation?" some of you may think. However, in today's cutthroat environment, graduation alone isn't enough; specialisation in one field might help you stand out from the crowd. Even from a psychological standpoint, recruiters may become bored if they have to choose from a pool of typical graduates. In the eyes of a recruiter, a specialised course will surely give you an advantage. These post-baccalaureate courses combine the correct blend of technical knowledge, skill development, and industry orientation to prepare students for a certain field of study. There are numerous postgraduate courses available. In this article, we'll take a deeper look at them.
List of professional post graduation courses
1. PGDM (Postgraduate Diploma in Management)
Many students are considering pursuing a Post Graduate Diploma in Management after graduation (PGDM).In comparison to MBA, the syllabus in PGDM is updated when it comes to universities or university-associated colleges since autonomous colleges, which are not linked with any universities, have the flexibility to maintain their syllabus up to date. When it comes to universities or colleges connected with universities, the syllabus will only alter if the university does.  A PGDM program is offered by the majority of business schools. Many corporations are interested in hiring PGDM students, and there are numerous PGDM programs available around the world.
A. Human Resource Management Postgraduate Diploma (PGDM HR)
The oldest and most distinguished program is the Postgraduate Diploma in Human Resource Management. The program aims to develop future HR leaders by challenging critical thinking and focusing on improvements in these areas. From basic functions like creating and arranging to compensation management and performance categorization, you'll learn it all. Graduates of these post graduation courses are qualified for positions such as Human Resources Manager, Human Resources Officer, Human Resources Consultant, Senior Human Resources Officer, Recruitment Coordinator, Learning and Development Officer, Training and Development Officer, and so on.
Bachelor's degree in any discipline is required for eligibility.
2-year duration
B. Banking and Finance Postgraduate Diploma
With the increasing complexity and evolution of banking and finance business requirements, a new generation of integrated banking and finance experts is required. A postgraduate diploma in banking and finance is innovative, broad-based, and prepares future banking and finance professionals. Bank managers in nationalised, private, and foreign banks, financial managers, financial agents, banking officers, financial planners, treasurers, controllers, financial analysts, and other positions are available as a result of these post graduation courses.
Bachelor's degree in any discipline is required for eligibility.
2-year duration
2. MBA (Master of Business Administration)
MBA, like PGDM, is highly valued in the job market. If an applicant has an MBA rather than a regular degree, it will be a plus. MBA degrees are available from a variety of colleges and universities. These after degree courses in marketing, human resources, or finance are unquestionably advantageous.
3. Master of Technology
This is technical training, as the previous two are management courses. Candidates who have completed their B.E. or B.Tech degree can enrol in this two-year program. M. Tech is a wonderful alternative for people who want to gain a career in their primary field.
B.E/B.Tech or MCA is required for eligibility.
2-year duration
4. PGPM 
It is also a management program, however, it is only one year long. Even though the tuition is a little high, this course is appropriate for those seeking a management degree who have limited time. PGPM is a certificate program, not a degree.
5. PGDEMA 
Diploma in Event Management and Activation for Post-Graduate Students. Event management is a terrific source for people who wish to establish their own business as well as new grads looking for work these days. People are now celebrating every small event as a huge event, and they are willing to spend a lot of money on it as a result of their increased income. That is why event planning has become so popular in recent years. A qualification in event management would undoubtedly be extremely beneficial.
Eligibility: It is necessary to have a bachelor's degree in any field.
Duration: One year of full-time study
6. Hotel Management Post-Graduate Diploma
Hotel Management is the way to go if you want to spice up your life with some actual spices. The Post Graduate Diploma in Hotel Management is open to graduates from any subject. This post-graduate program begins with basic cutlery instruction and progresses through hospitality and management. In addition, institutions offer an internship program that allows students to gain practical experience.
Any bachelor's degree graduate is eligible to apply.
One-year of Duration
7. Post-Graduate Diploma in Digital Marketing
The PGDM in Digital Marketing course aids students in comprehending the concepts and technologies that will assist businesses in digitising themselves. Students who complete a PGD in Digital Marketing can pursue professions as professional Digital Media Marketers.
Graduation is required for eligibility.
Level of Study: Post-Graduation
1 or 2 years in Duration
8. Post-Graduate Diploma in International Business
The global economy is becoming increasingly global. Students who want to improve their grasp of global markets and many different parts of the world can pursue a PGDM in International Business, which will provide them with a worldwide perspective on economics and business.
The PGDM in international business focuses primarily on the growth of specialisation in international business and its associated characteristics among students. The PGDM in International Business's core attitude explains the fundamentals of international business, including theories and principles. Students also learn how to do business in a professional manner and how to conduct international business.
The PGDM International Business program is a two-year diploma program with two semesters per year. Admission to this program is determined by the overall percentage of marks earned at the undergraduate level as well as the results of the Common Entrance Test [CET]. Students applying for this course must have received a minimum of 50% in any subject at the undergraduate level from a recognized university.
9.  Post-Graduate Diploma in Software Engineering (PGDSE)
The Post Graduate Diploma in Software Engineering (PGDSE) curriculum equips students with the abilities they'll need to work as part of a high-yielding team in a unique software development firm. The goal of post-graduate courses is to reveal programming skills in Java, Java EE, and software engineering.
Bachelor's degree in any discipline is required for eligibility.
Level of Study: PG Diploma / Certification
1-year duration
Short-Term Job Oriented Courses After Graduation
For grads, the following short-term courses are incredibly fascinating and innovative. Students should have patience, desire, and integrity before beginning the classes. Then he or she will be a master at it. These courses are vital in the real world.
1. Digital marketing
In a generation where everything is dependent on the internet, whether it's to order a pizza, find the best route, or book theatre tickets, Digital Marketing has a far brighter future and scope than anyone anticipated. SEO, or Search Engine Optimization, will never go away as long as people use Google or any other search engine. Now Online purchasing has become so important that the days of individuals buying something from a billboard are long gone. Brands are now spending a lot of money on online marketing. Conversions are highly dependent on Facebook ads, Twitter ads, and search engine marketing. As a result, digital marketing is one of the best and most fulfilling careers available today, and the digital business offers a wide range of tools to investigate.
2. Artificial Intelligence (AI)
Artificial Intelligence, according to many experts, is the way of the future. It will be the largest game-changer a person has ever seen, whether in everyday life or in digital media. Machine Learning enabled Google's latest flagship phones, the Pixel 2 and Pixel 2 XL, to achieve something that would be unthinkable without hardware. The Google Pixel 2's Portrait mode employs only one camera, but the competition, such as Apple, Samsung, and others, use two cameras. When compared to the competition, the Google Pixel 2 performs admirably. Artificial Intelligence is even allowing cars to drive themselves. AI will also be applied in entertainment media in the future. Experts expect it will be significantly superior to today's visuals, and it will be difficult to tell which images are real and which are AI-generated. You should learn Machine Learning if you want to be a part of that future. Machine learning professionals are also compensated well by their employers.
3. Computer Application Diploma
You will learn about operating systems, Microsoft Office, database management, internet applications, and HTML, among other topics, in this course. After completing the DCA course, you can work as a computer operator, a cybercafe owner, a receptionist, a primary school computer instructor, an accountant, or even own a computer teaching centre to teach fundamental computer skills.
Graduation has become a requirement for obtaining a quality job. People are increasingly rushing to pursue higher education, such as post-graduate degrees. When compared to the previous decade, the number of students studying Post Graduation courses has increased dramatically. By any standard, this is a ludicrously large increase.
Dignified with Rankings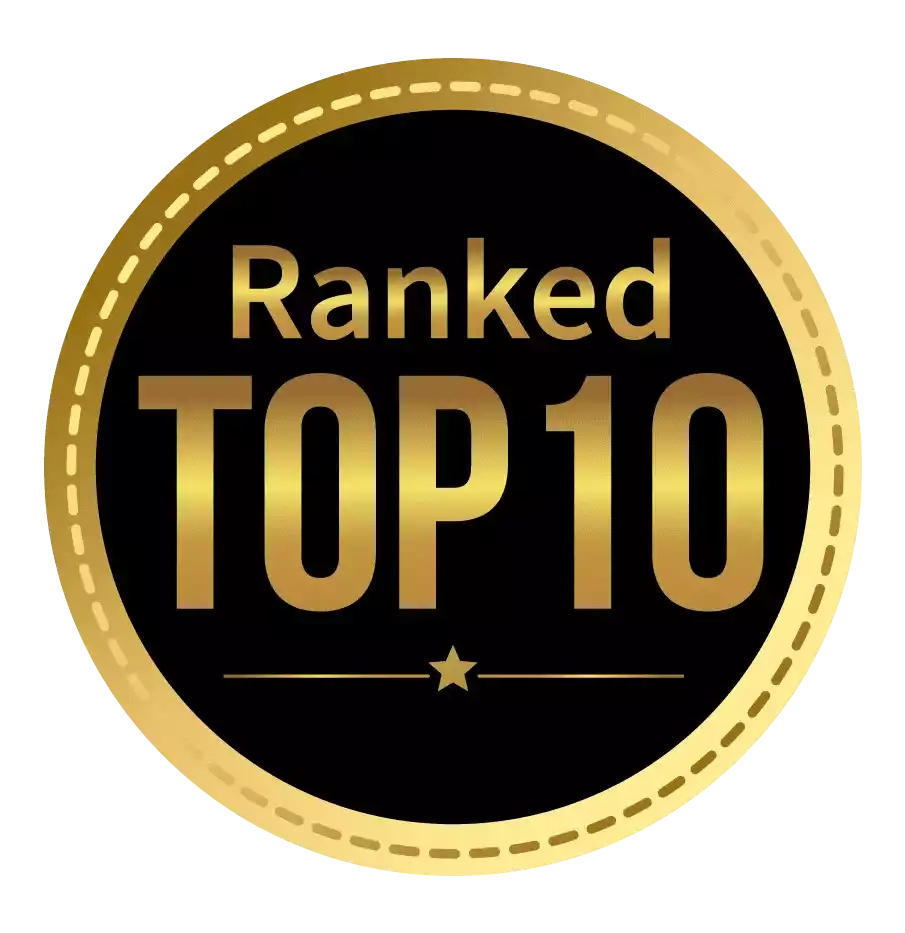 Amongst India's most promising Hotel Management Institute by Higher Education Review 2021
---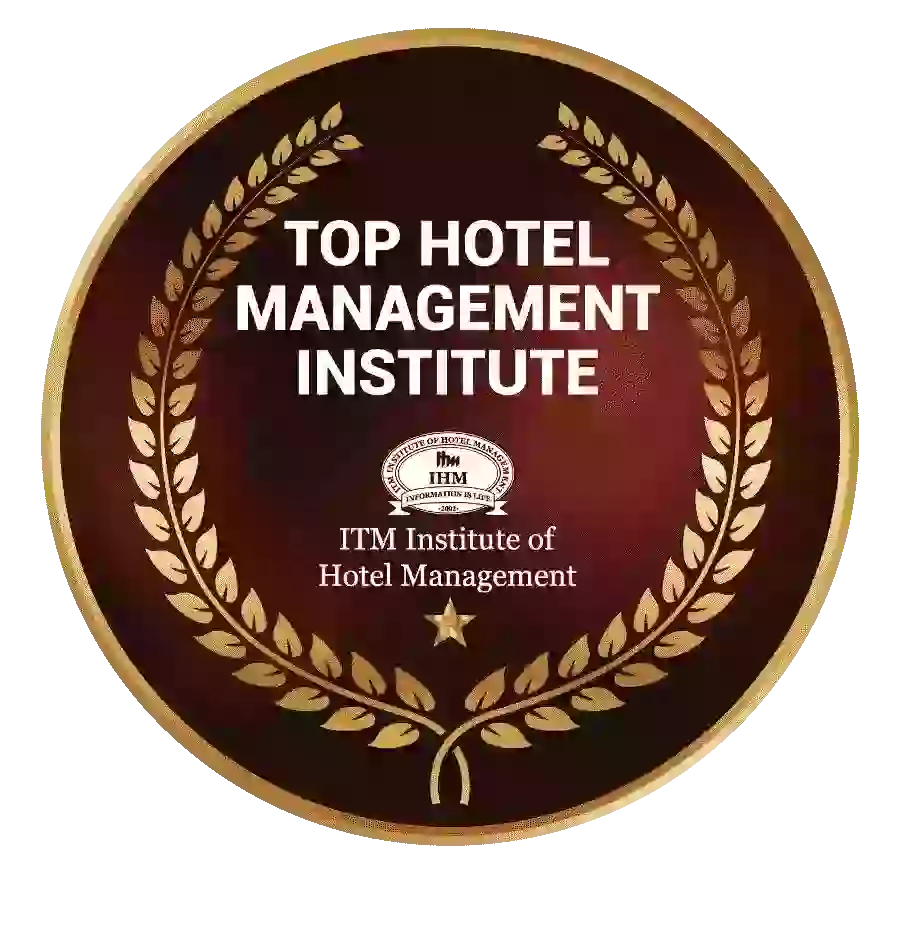 Ranked Top Hotel Management Institute awarded by Times Education Icon 2022
---
Quality Education, Outstanding Administration & Leading Infrastructure by Educational Excellence Awards & Conference 2021
---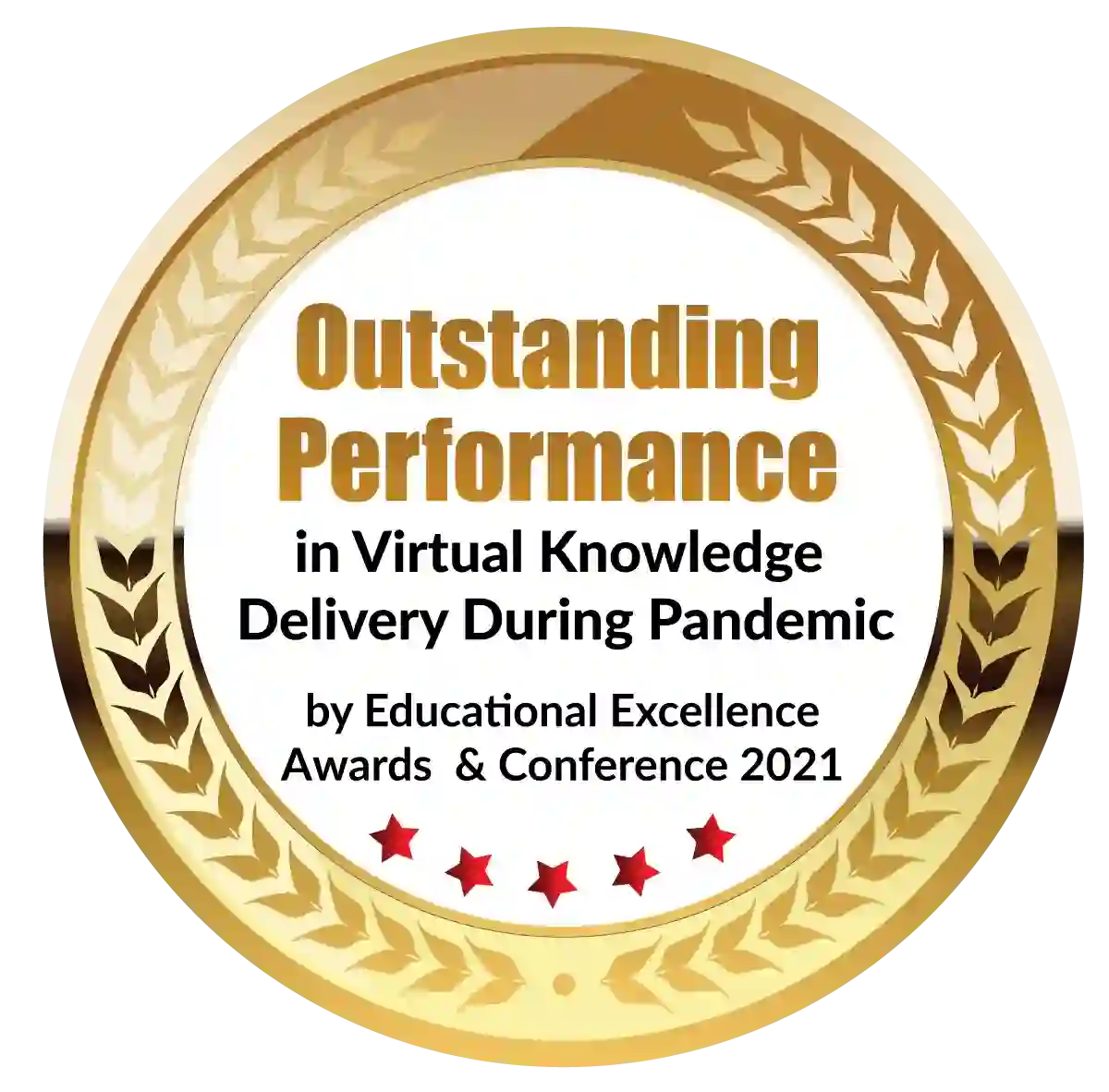 Outstanding Performance in Virtual Knowledge Delivery During Pandemic by Educational Excellence Awards & Conference 2021