Students Trained & Placed
Kitchen Training Facility
International & National Internships only at 5-star Properties
One to One Corporate Mentorship
An Entrepreneurial Culture at the Campus
Dignified with Rankings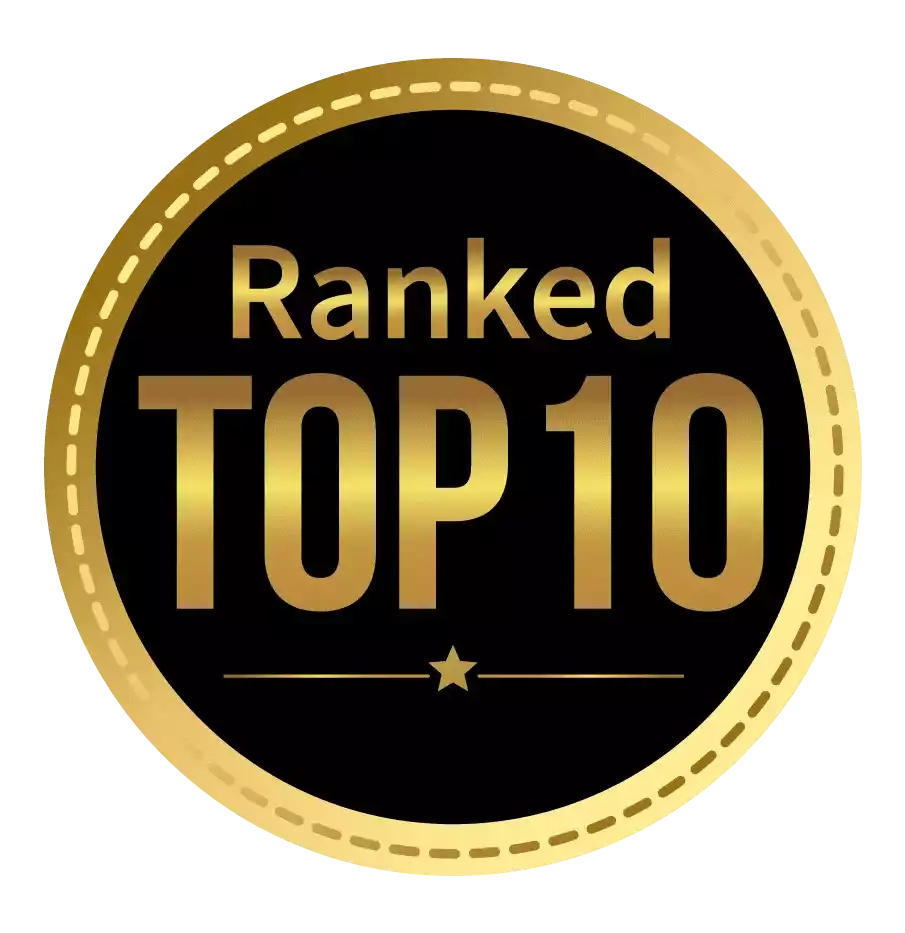 Amongst India's most promising Hotel Management Institute by Higher Education Review 2022
---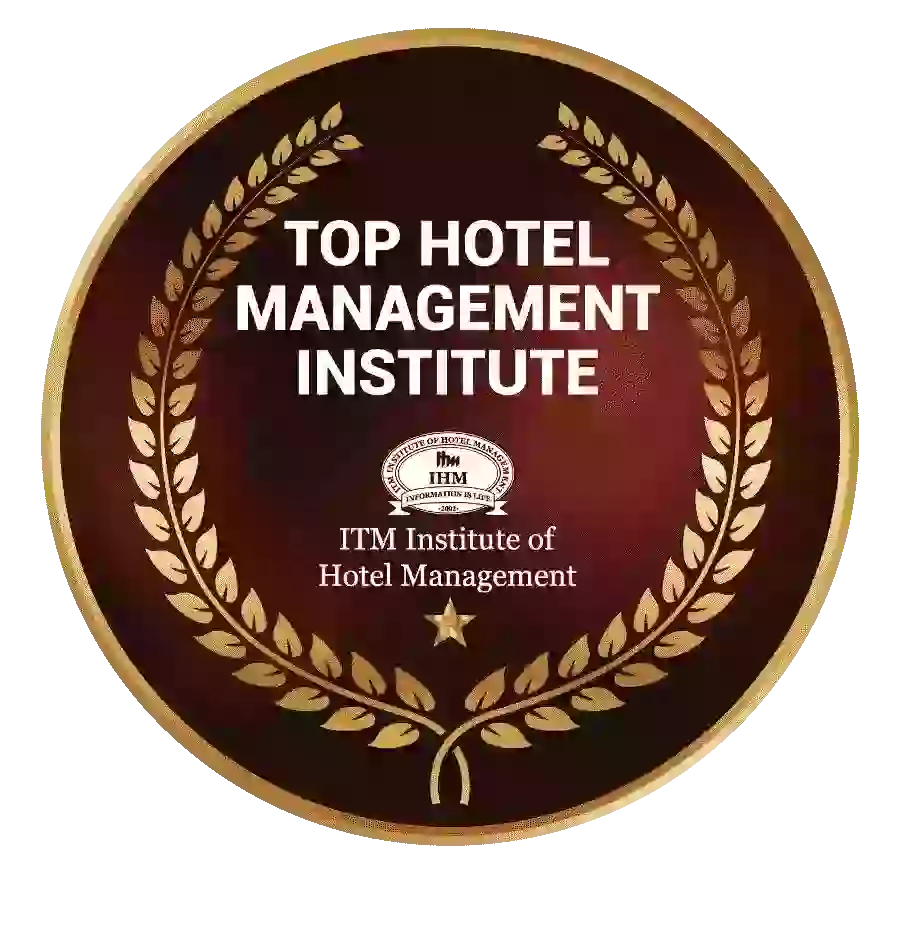 Ranked Top Hotel Management Institute awarded by Times Education Icon 2022
---
Quality Education, Outstanding Administration & Leading Infrastructure by Educational Excellence Awards & Conference 2021
---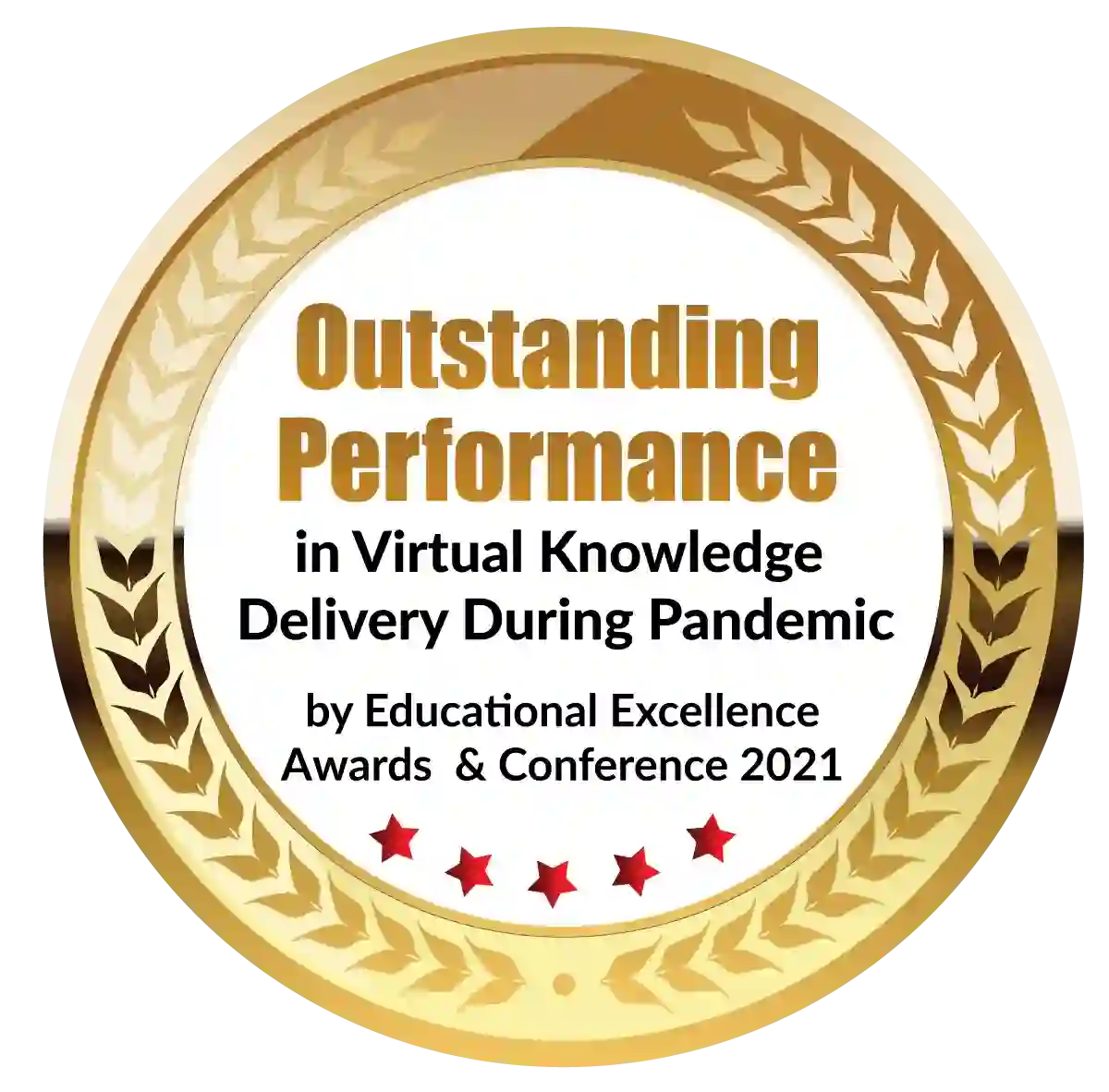 Outstanding Performance in Virtual Knowledge Delivery During Pandemic by Educational Excellence Awards & Conference 2021
When we walk into a retail store or a shopping mall, we have a lot of expectations. These expectations include the highest possible product quality, cost efficiency, polite and supportive employees, a pleasant environment, and, most significantly, customer-oriented services. There are variances in experience depending on the option you choose. But do you know who makes it possible for you to return with a smile on your face and pleasure in your heart when your expectations are met?
The process of assisting consumers in obtaining desired products from retail outlets for personal use is referred to as retail management. It encompasses all of the steps required to draw clients inside the store and fulfill their purchase needs. Retail management saves time and ensures that customers can swiftly discover what they want and return home satisfied. Fashion Retail Management covers the principles of fashion marketing, retail buying, and merchandising, as well as basic fabric knowledge from fiber to garment. It focuses on customer relationship management, brand management, and sales management while covering the fundamentals of visual merchandising.
What does retail management entail?
Retail management has become one of the fastest-growing occupations in the industry as the economy has grown significantly. The retail industry in India is the most appealing and fastest-growing in the world, demanding an increase in competent expertise in this discipline. It intends to produce a new generation of international-caliber smart retail experts by arming them with global best practices.
With the PGDM in Retail Management courses in Mumbai, achieving this goal has become much easier and more effective. We all know how big the retail business is. It spans a wide range of industries and transcends regional boundaries and limits. If you are one of the aspirants interested in pursuing a future profession in this field, you must first obtain the necessary prerequisites.
To have a prosperous and successful career in this field, you must possess the following qualities:
Focus and determination are required.
Communication abilities are both soft and strong.
In all situations, remain calm and patient.
Leadership skills and the effectiveness with which you guide others toward a common goal.
Working knowledge of all retail management concepts is required.
Analytical abilities that are both powerful and dependable.
This is not the end of the qualification process. Having only the aforementioned qualities does not entitle you to a respectable position in this industry. You will need to understand each small concept pertaining to this industry and its numerous functions in order to do so.
The greatest partner for this is a PGDM Retail Management course in Mumbai. This program allows you to gain the necessary quality information while studying at your own speed and convenience. A retail manager is responsible for ensuring that all activities in the retail store or center run well. This entails supervising, keeping track of all entering and outgoing products, maintaining financial records, ensuring effective operation, and resolving all consumer complaints, among other things.
In response to the industry's need for experience and professionalism, Institutes offer a Diploma in Retail Management studies program. The PGDM in Retail Management program guides you through the process of learning everything you need to know about the retail business in order to pursue a successful career in it.
This program is self-paced and student-friendly. Institutes have a group of seasoned and industry-professional faculty members who will guide students through the program.
International Retailing, Consumer Buying Behavior, Retail Buying Technique, Franchising, Retail Management, Visual Merchandising, Project, and Introduction to Research Methodology are among the subjects covered in this curriculum.
Retail Management Courses available: 
MBA in Retail Management 
PG Diploma in Retail Management 
PG Diploma in Fashion Retail Management
Diploma in Retail Management 
Bachelor of Fashion Retail Management 
 
What are the possibilities for a career in Retail Management?
Retail is a fast-paced industry with a wide range of industries and some of the most well-known brands in the world. Candidates with a retail management background might work in supervisory, client communication, merchandise shipment, sales, management, and administrative roles. There are more than 2 million retail management jobs available around the world.
Customer Sales Associate
Department Head
Back-end Operations Manager
Retail Communication Manager
Retail Marketing Executives
Floor Manager
Retail Operations Manager
Store Manager
Visual Merchandisers
Retail Manager 
Store Manager 
Retail Buyer 
Merchandiser 
Analyst 
Supply Chain Distributer 
Marketing Executive 
Warehouse Manager 
Brand Manager 
Customer Care Executives 
Image Promoter 
Merchandise Manager 
Department Manager
A retail management professional may expect to earn the following salary:
A fresher in retail management can expect to earn between Rs 2 lakh and Rs 4 lakh on average (depending on the company offers)
The following are the description of the job positions that the Retail Management course allows students to pursue:
A salesperson.
Sales executives serve as a company's principal point of contact with its customers, answering queries, offering advice, and introducing new items. How a student connects clients varies depending on the organization and function. Email, phone, and video conversations are all options for contacting clients.
Manager of the department.
Department managers are in charge of the operations and productivity of a firm division. Recruiting and firing personnel, setting and working toward strategic departmental goals, and managing a departmental budget are just a few of their tasks.
Manager of a retail store.
A retail manager's job is to keep a store running smoothly. While working on the shop floor, they are in regular contact with their customers and staff. They are responsible for ensuring that their personnel delivers exceptional customer service and for keeping track of the store's financial performance.
Completing store operational requirements by scheduling and assigning employees, tracking work results, maintaining store staff by recruiting, selecting, orienting, and training employees, and researching trends to ensure that merchandise and services are available are just a few of the responsibilities of a retail store manager.
Manager of sales.
A sales manager's major role is to sell an organization's services and goods while also continually thinking of new methods to engage and extend the audience and client base. The Sales Manager may be allocated to a certain market segment or customer base, or he or she may be in charge of managing clients on a local, regional, or national basis.
Sales managers should possess crucial talents such as communication and presentation abilities, self-motivation, and a successful track record. Clients and customers are the people who buy and use the company's goods and services, and sales managers spend a lot of time with them.
Controller of finances.
Chief accounting officers are sometimes known as financial controllers. They are in charge of monitoring day-to-day accounting processes, integrating finance operations, forecasting and budgeting, tax matters, financial report creation, and guaranteeing financial stability for the firm.
Some of the responsibilities include generating financial reports, analyzing financial data, maintaining internal controls, supervising and preparing income statements, participating in budgeting procedures, and managing financial transactions.
Manager of a brand.
Brand managers make ensuring that their brand's products, services, and product lines appeal to present and potential customers. They work relentlessly with the marketing department to ensure that the brand strategy is flawless in every element.
Brand Managers must engage with various departments such as finance, marketing communications, sales, and product development to ensure a strategic overview of the firm and future market potential.
Coordinator for the Retail Industry
Retail coordinators are experts that help create business regulations that apply to all of the company's retail outlets.
As a result, the Retail Industry Coordinator is in charge of the launching of a new location, the hiring and training of individuals to manage and work in that site, and even the product that is first carried at the new outlet.
Who can enroll in the Diploma in Retail Management program?
Candidates who have completed 10+2 are eligible to pursue a degree in PGDM in Retail Management. Candidates with a bachelor's degree in a suitable field are eligible to pursue Retail Management at the master's and doctorate levels in Indian and international universities.
Conclusion
The most popular studies among students have been Diploma in Retail Management. The retail management curriculum provides students with a wealth of material while also training them through practical sessions.
Students can prepare for a variety of job positions by taking a postgraduate Diploma in Retail Management. This was everything pupils needed to know about the several types of jobs available in the retail industry.
Dignified with Rankings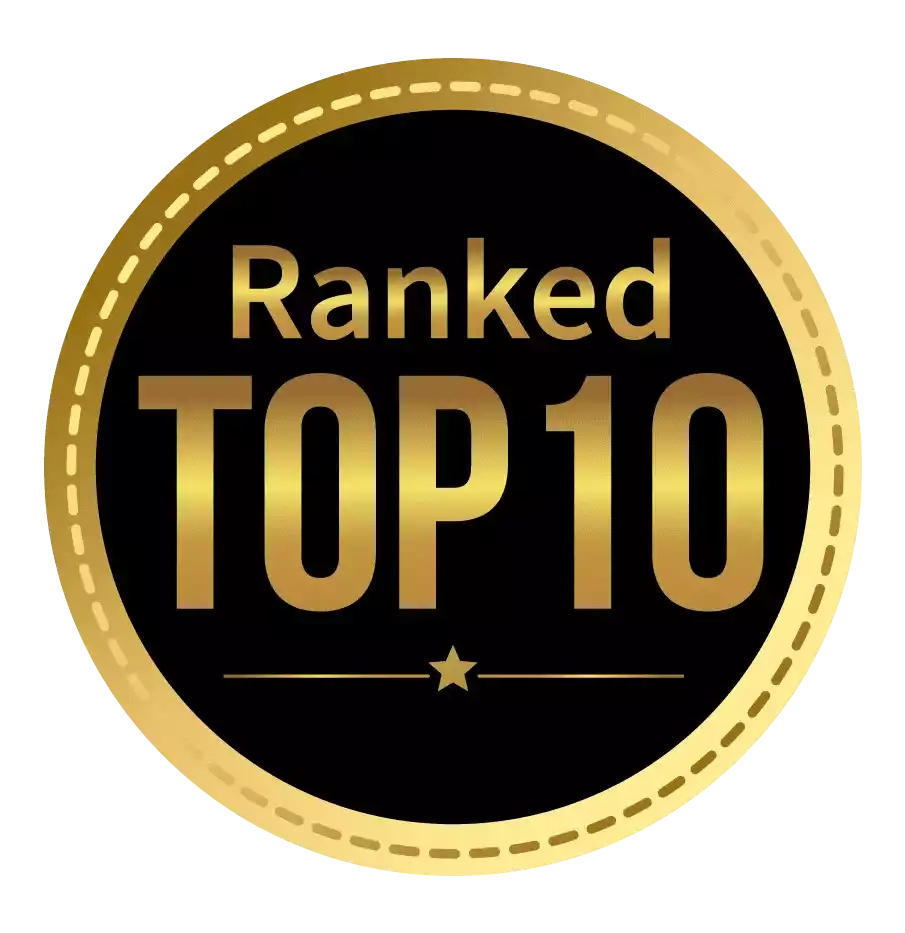 Amongst India's most promising Hotel Management Institute by Higher Education Review 2021
---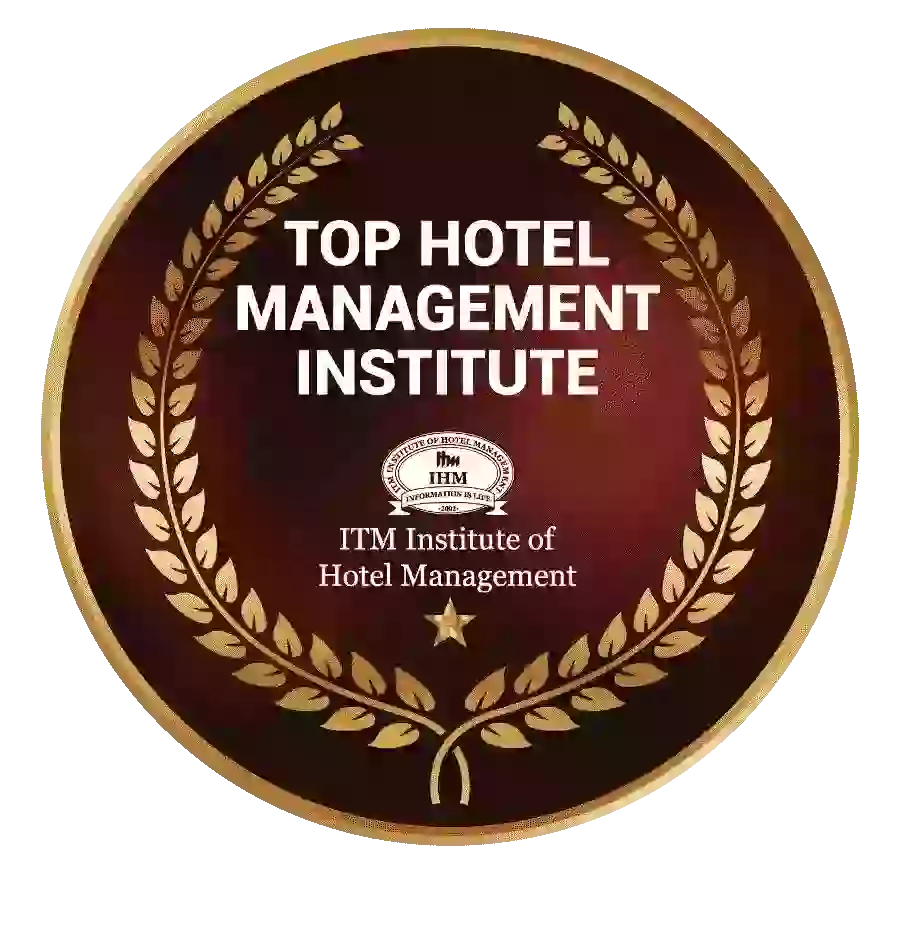 Ranked Top Hotel Management Institute awarded by Times Education Icon 2022
---
Quality Education, Outstanding Administration & Leading Infrastructure by Educational Excellence Awards & Conference 2021
---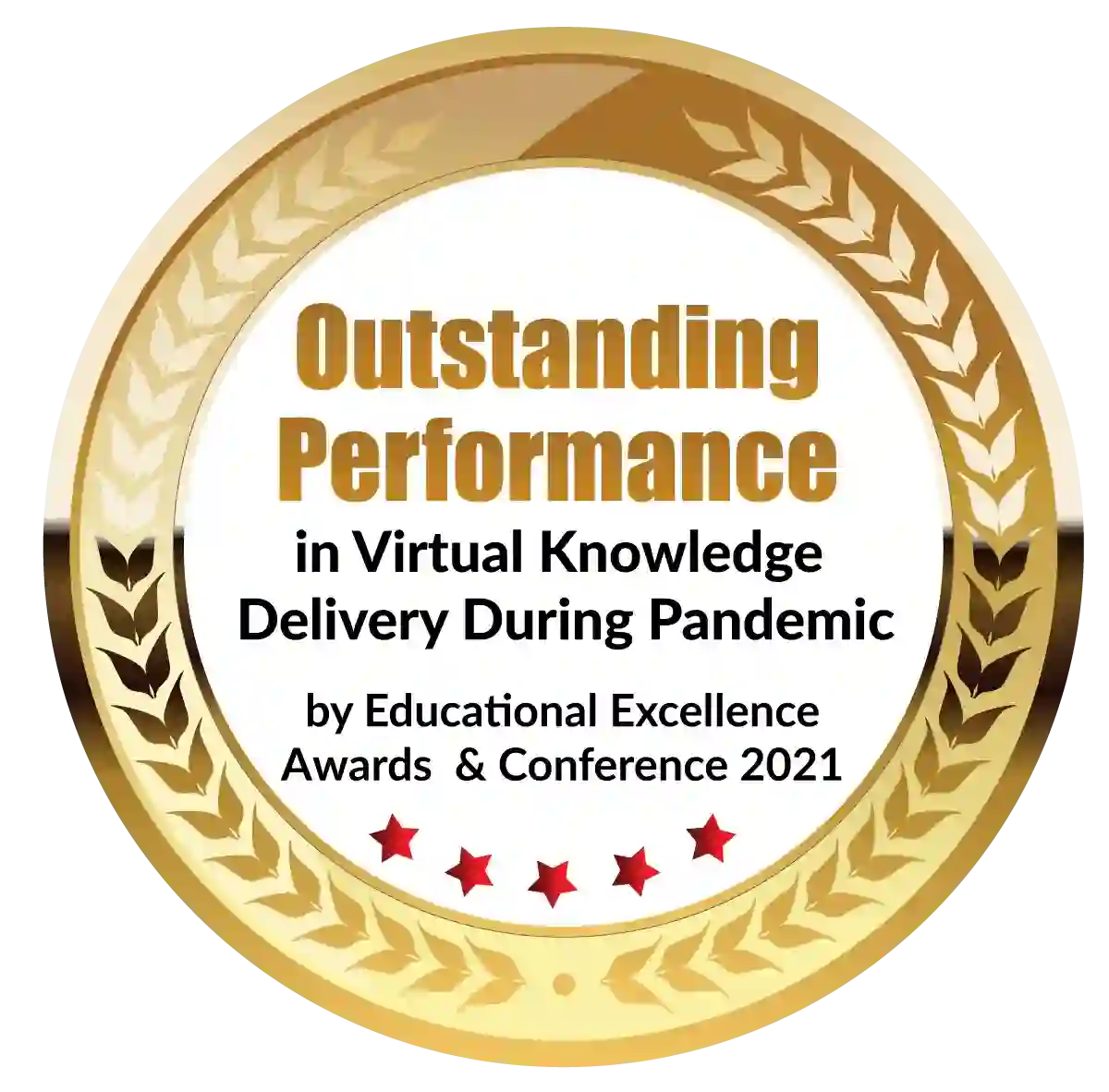 Outstanding Performance in Virtual Knowledge Delivery During Pandemic by Educational Excellence Awards & Conference 2021