Students Trained & Placed
Kitchen Training Facility
International & National Internships only at 5-star Properties
One to One Corporate Mentorship
An Entrepreneurial Culture at the Campus
Dignified with Rankings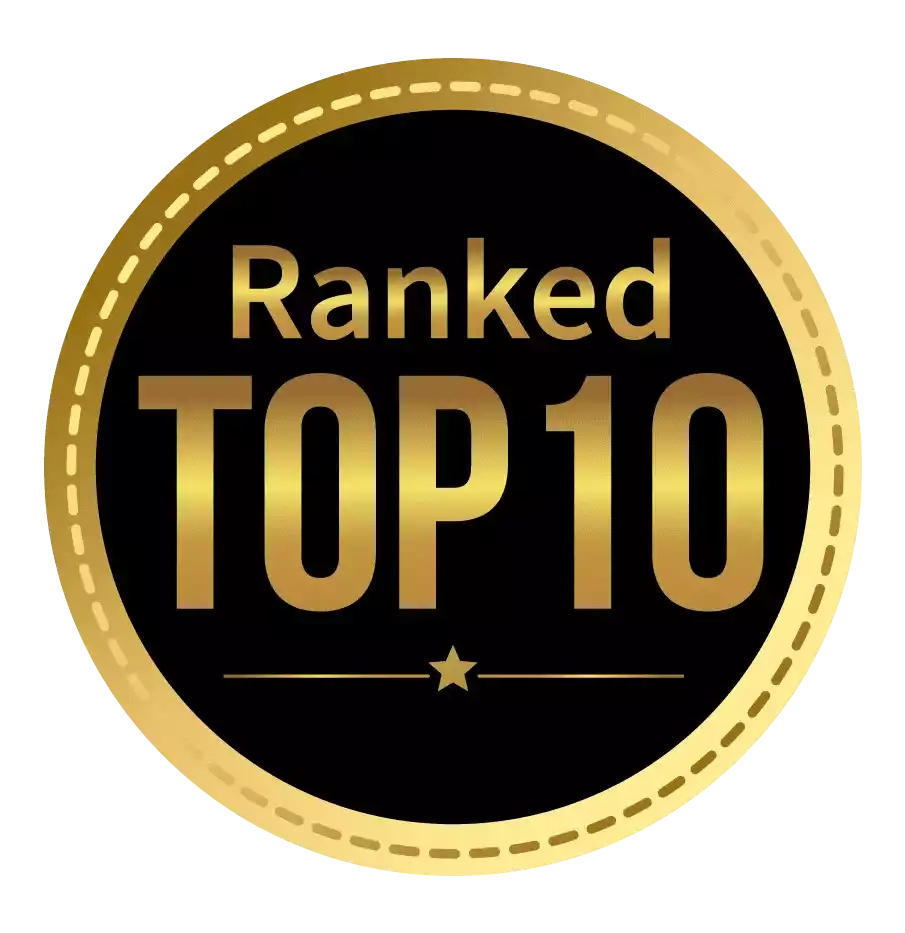 Amongst India's most promising Hotel Management Institute by Higher Education Review 2022
---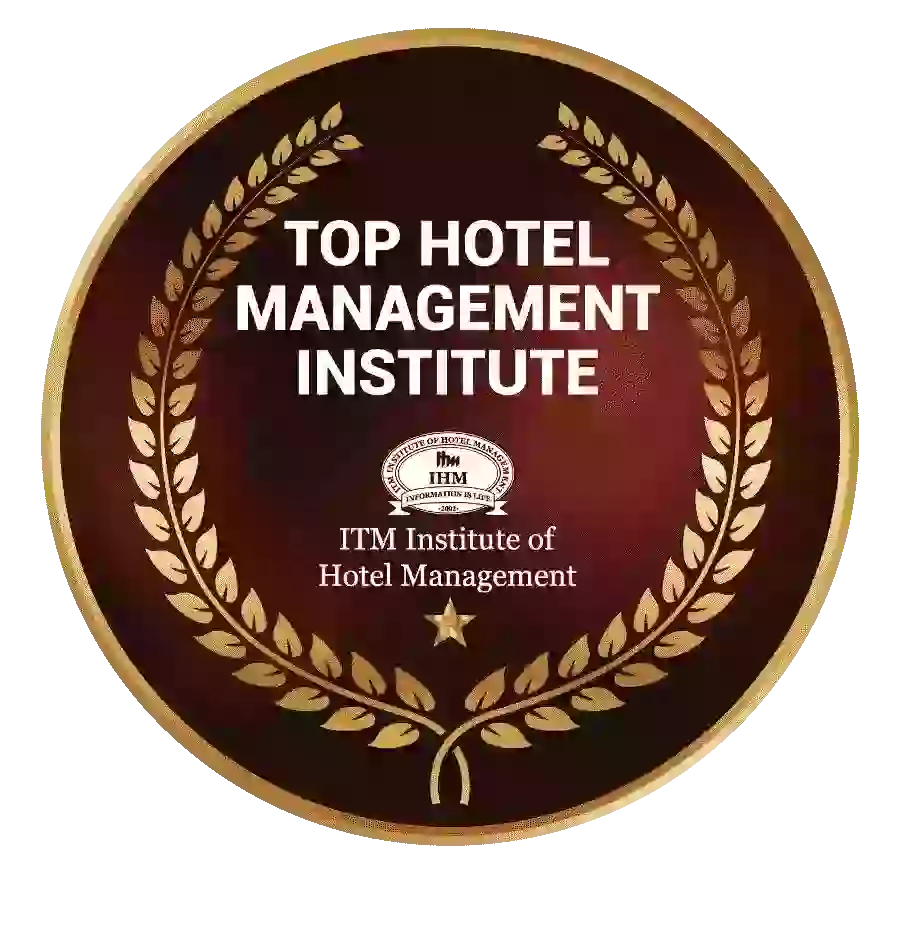 Ranked Top Hotel Management Institute awarded by Times Education Icon 2022
---
Quality Education, Outstanding Administration & Leading Infrastructure by Educational Excellence Awards & Conference 2021
---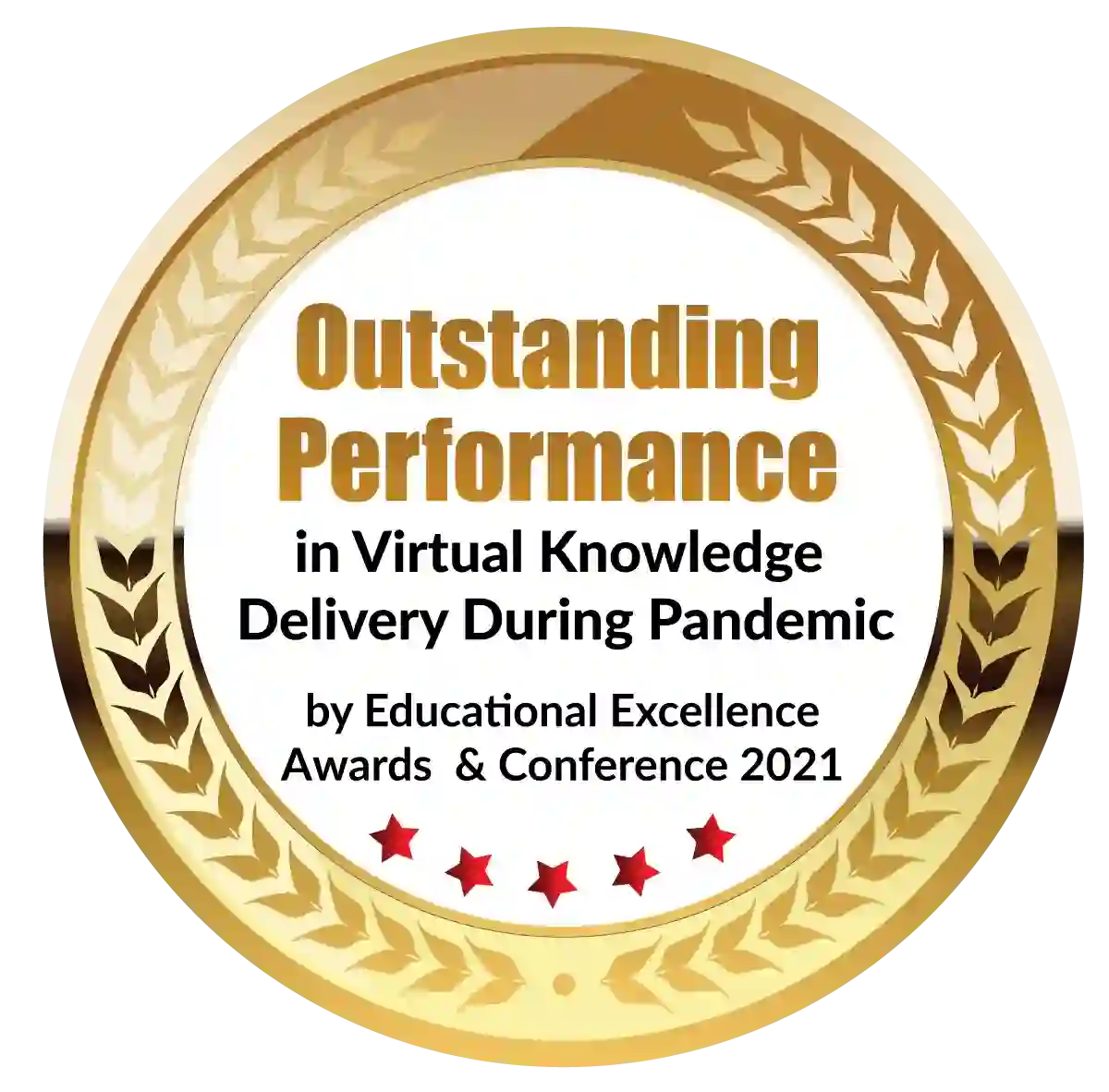 Outstanding Performance in Virtual Knowledge Delivery During Pandemic by Educational Excellence Awards & Conference 2021
Securing a promising future and landing a dream job is a top priority for every student. When it comes to professional education, ITM Navi Mumbai stands tall as a beacon of excellence in grooming talented individuals. With an impeccable track record of achieving 97% placements since 2015, ITM Navi Mumbai's placement team has repeatedly proven its mettle. Even amidst the challenging times of the pandemic, the institute continued its streak of success. With a staggering number of 650 recruiters visiting the campus annually, ITM Navi Mumbai ensures a wide range of prestigious brand names, coveted job profiles, and remarkable salary packages for its students. Let's delve deeper into this remarkable achievement.
Cracking the Placement Code:
ITM Navi Mumbai's remarkable placement success is a testament to the institute's commitment to providing a holistic learning experience. By focusing on industry-relevant curriculum, practical exposure, and nurturing employability skills, ITM Navi Mumbai prepares its students to excel in the competitive job market. The placement team, consisting of dedicated professionals, leaves no stone unturned to connect students with renowned recruiters across diverse sectors.
Thriving in Challenging Times:
Even the unprecedented challenges posed by the pandemic couldn't dampen ITM Navi Mumbai's placement success. With unwavering determination and adaptability, the institute swiftly transitioned to virtual platforms, ensuring a seamless placement process. Leveraging technology and virtual networking, ITM Navi Mumbai successfully facilitated interactions between students and recruiters, showcasing their abilities and securing lucrative job offers.
A Myriad of Opportunities:
The extensive network of recruiters associated with ITM Navi Mumbai is nothing short of impressive. From unicorn startups to the prestigious ET100 top companies, the institute offers an unparalleled range of career options. Students have the opportunity to explore diverse job profiles, from cutting-edge technology roles to leadership positions in established organizations. The diverse array of recruiters guarantees attractive salary packages and the potential for international placements, opening doors to global opportunities.
Unleashing Your Potential:
ITM Navi Mumbai understands that every student is unique, and their aspirations vary. To cater to diverse career goals, the institute emphasizes personalized guidance and mentorship. Students receive individual attention to identify their strengths and interests, enabling them to make informed career choices. With a focus on skill development, industry-specific training, and personality enhancement, ITM Navi Mumbai nurtures the potential of each student, enhancing their employability quotient.
ITM Navi Mumbai Placement Process 
Securing a desirable job in today's competitive world requires not only academic excellence but also the right set of skills and preparation. At Institute For Management and Technology (ITM), the placement process is an extensive year-long endeavour led by the esteemed Soft Skills Development Centre within the ITM Campus. This holistic approach aims to equip students with the necessary tools and knowledge to excel in interviews and secure their dream jobs. Let's delve into the various modules offered during the pre-placement training at ITM, designed to enhance students' employability.
Development of Interviewee Skills:
The foundation of a successful interview lies in presenting oneself confidently and professionally. The pre-placement training at ITM covers all aspects of grooming and self-presentation, preparing students to face interviews with poise. From personal appearance to body language and communication skills, students are provided with comprehensive guidance on how to make a positive and lasting impression on potential employers.
Exposure to Aptitude & Psychometric Tests:
Many organizations employ aptitude and psychometric tests to assess candidates' cognitive abilities and personality traits. Recognizing the significance of these assessments, ITM ensures that students are well-prepared to tackle such tests. Through specialized training modules, students gain exposure to various test formats, learn effective time management strategies, and receive guidance on improving their problem-solving skills.
Practice makes perfect and mock interviews play a pivotal role in honing students' interview skills. At ITM, students have the opportunity to participate in simulated interviews conducted by industry professionals. These sessions allow students to experience real-life interview scenarios, receive constructive feedback, and identify areas for improvement. Mock interviews also help reduce anxiety and build confidence, enabling students to perform at their best when facing actual job interviews.
Practice Group Discussions:
Group discussions are a common evaluation method used by recruiters to assess candidates' communication skills, critical thinking abilities, and teamwork. To excel in these dynamic settings, ITM organizes practice sessions where students engage in stimulating group discussions. These sessions facilitate the development of effective communication strategies, listening skills, and the ability to express thoughts clearly and assertively.
Profile Preparation and Anticipated Questions:
To ace an interview, thorough preparation is essential. At ITM, students receive guidance on creating compelling profiles tailored to specific job descriptions (JDs). They learn to align their skills, experiences, and achievements with the requirements outlined in the JDs. Additionally, students are equipped with anticipated interview questions, empowering them to craft well-thought-out responses and showcase their suitability for the role.
The comprehensive placement process at ITM emphasizes the significance of soft skills and preparation in securing coveted job opportunities. By offering modules such as interviewee skill development, aptitude and psychometric test exposure, mock interviews, practice group discussions, and profile preparation, ITM ensures that its students are well-prepared to face the job market challenges. With this dedicated approach to placement training, ITM nurtures future leaders who possess the necessary skills, confidence, and professionalism to thrive in their chosen careers.
Why ITM Navi Mumbai?
ITM Navi Mumbai is a premier educational institution that provides students with a wide range of academic programs. It is a campus of the ITM Group of Institutions, which is a leading educational institution in India with over 27 years of experience in providing quality education. There are several reasons why students should consider choosing ITM Navi Mumbai for their higher education.
At ITM Navi Mumbai, students are provided with a quality education that prepares them to excel in their chosen fields. The courses are designed to provide theoretical and practical knowledge to students and are taught by experienced faculty members who have years of experience in their respective fields.
Industry-Oriented Curriculum
The curriculum at ITM Navi Mumbai is industry-oriented, which means that the courses are designed to meet the requirements of the industry. The courses are regularly updated to keep up with the changing trends in the industry, and students are provided with opportunities to gain practical exposure to the industry through internships and industry visits.
State-of-the-Art Infrastructure
ITM Navi Mumbai has state-of-the-art infrastructure, which includes well-equipped classrooms, modern laboratories, a well-stocked library, and other facilities that provide a comfortable and conducive environment for learning. The campus is Wi-Fi enabled, and students can access online resources and e-learning platforms.
ITM navi mumbai placements are impressive, with several prestigious firms visiting the campus each year to recruit students. The institution has a dedicated placement cell that provides training and assistance to students to prepare them for recruitment. The placement cell also conducts regular seminars and workshops to keep students updated about the latest industry trends.
ITM Navi Mumbai provides several student support services to ensure that students have a smooth and hassle-free learning experience. The institution has a dedicated student support cell that provides assistance to students in matters such as admissions, scholarships, accommodation, and more. The institution also provides counselling services to students to help them deal with personal and academic issues.
Extracurricular Activities
Besides academics, ITM Navi Mumbai also allows students to participate in various extracurricular activities. The institution has several clubs and societies catering to students' interests, such as sports, cultural activities, music, and more. These activities provide students with a platform to showcase their talents and develop their skills.
In conclusion, ITM Navi Mumbai is an excellent choice for students who are looking for quality education, an industry-oriented curriculum, state-of-the-art infrastructure, placement opportunities, student support services, and extracurricular activities. The college provides a favourable learning atmosphere in which students are prepared to flourish in their chosen disciplines and become successful professionals.
Dignified with Rankings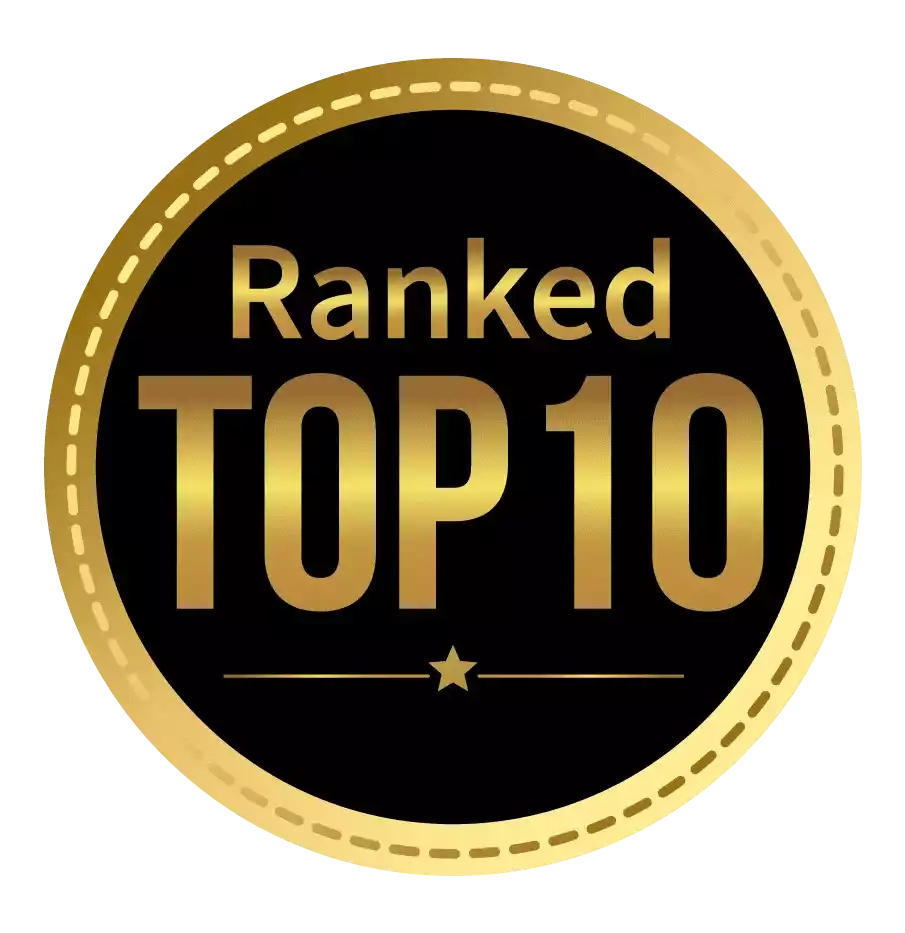 Amongst India's most promising Hotel Management Institute by Higher Education Review 2021
---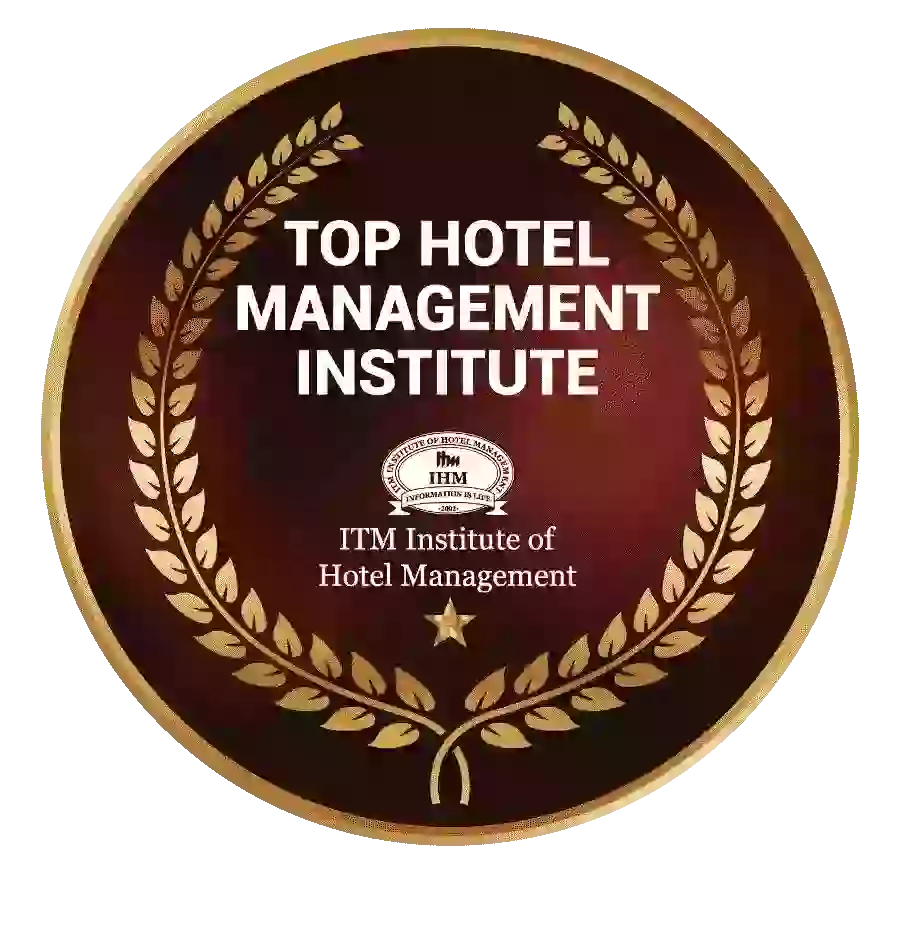 Ranked Top Hotel Management Institute awarded by Times Education Icon 2022
---
Quality Education, Outstanding Administration & Leading Infrastructure by Educational Excellence Awards & Conference 2021
---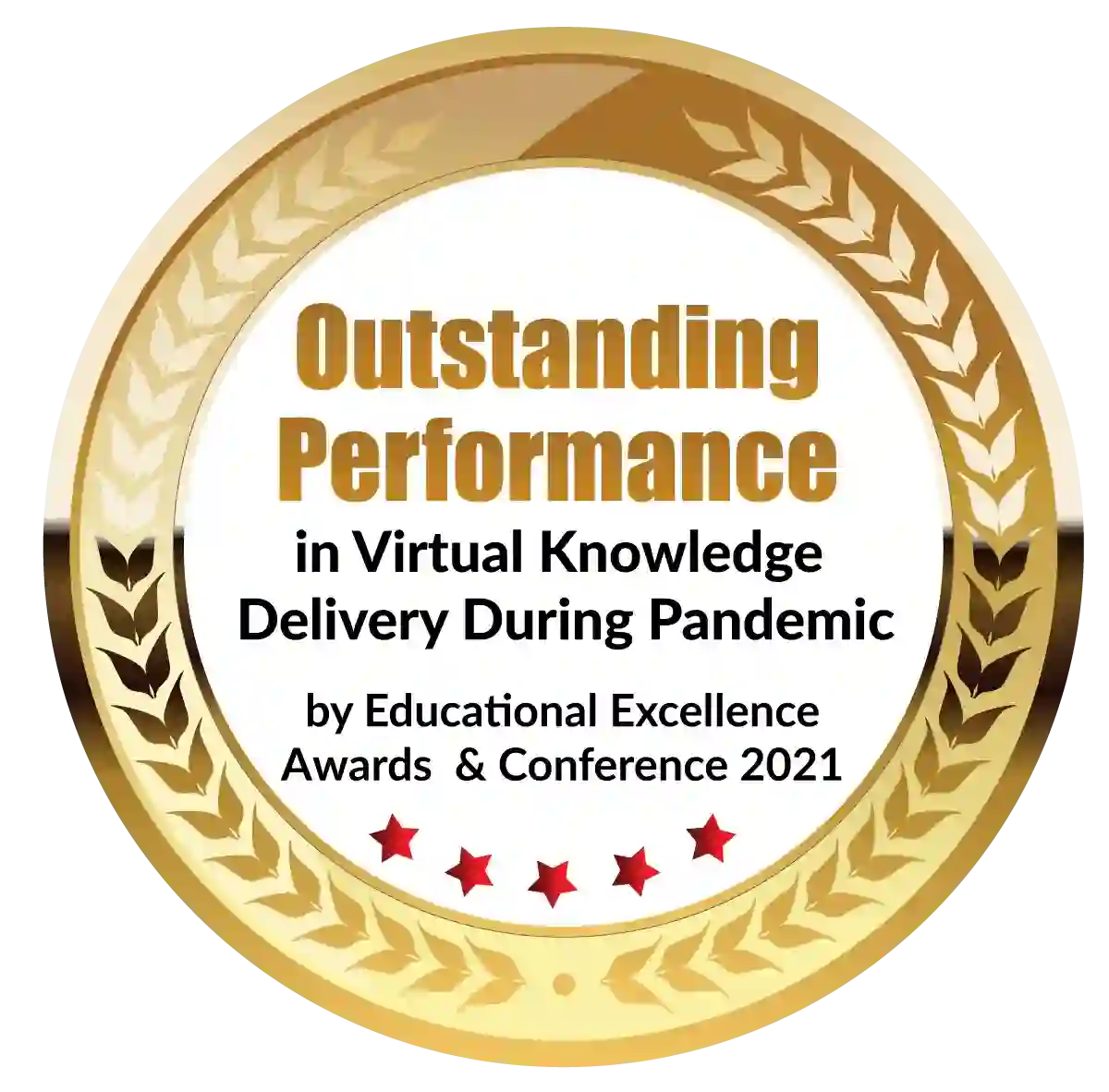 Outstanding Performance in Virtual Knowledge Delivery During Pandemic by Educational Excellence Awards & Conference 2021