Students Trained & Placed
Kitchen Training Facility
International & National Internships only at 5-star Properties
One to One Corporate Mentorship
An Entrepreneurial Culture at the Campus
Dignified with Rankings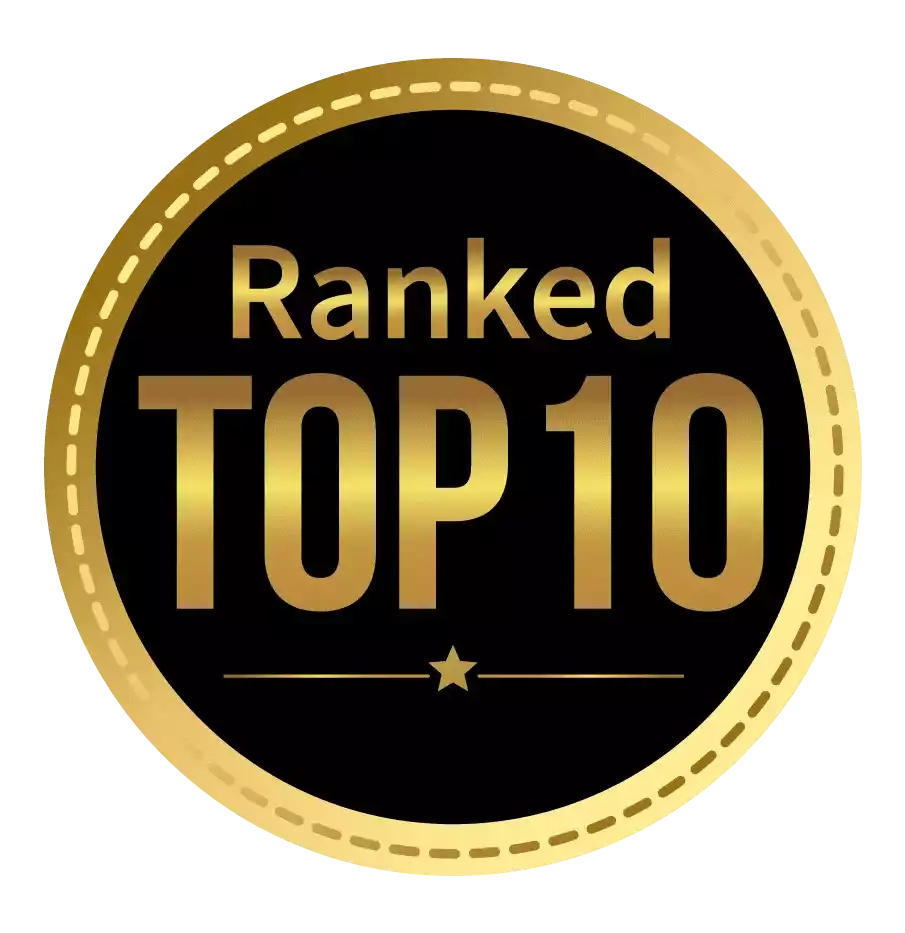 Amongst India's most promising Hotel Management Institute by Higher Education Review 2022
---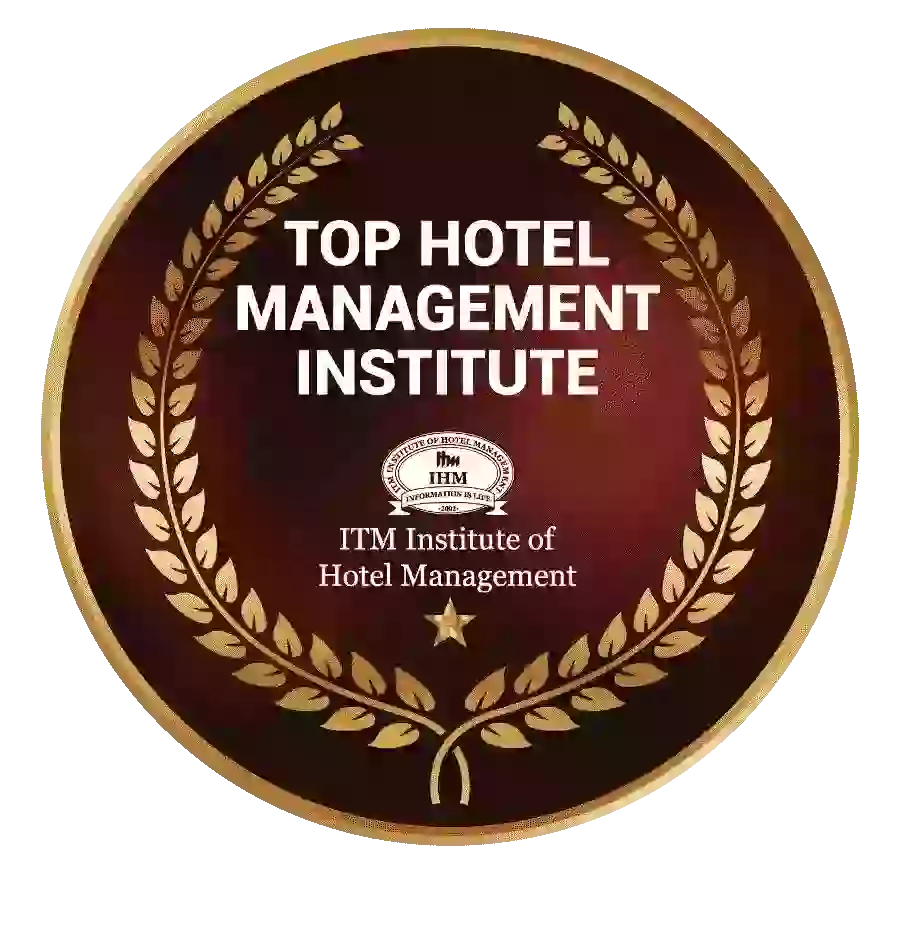 Ranked Top Hotel Management Institute awarded by Times Education Icon 2022
---
Quality Education, Outstanding Administration & Leading Infrastructure by Educational Excellence Awards & Conference 2021
---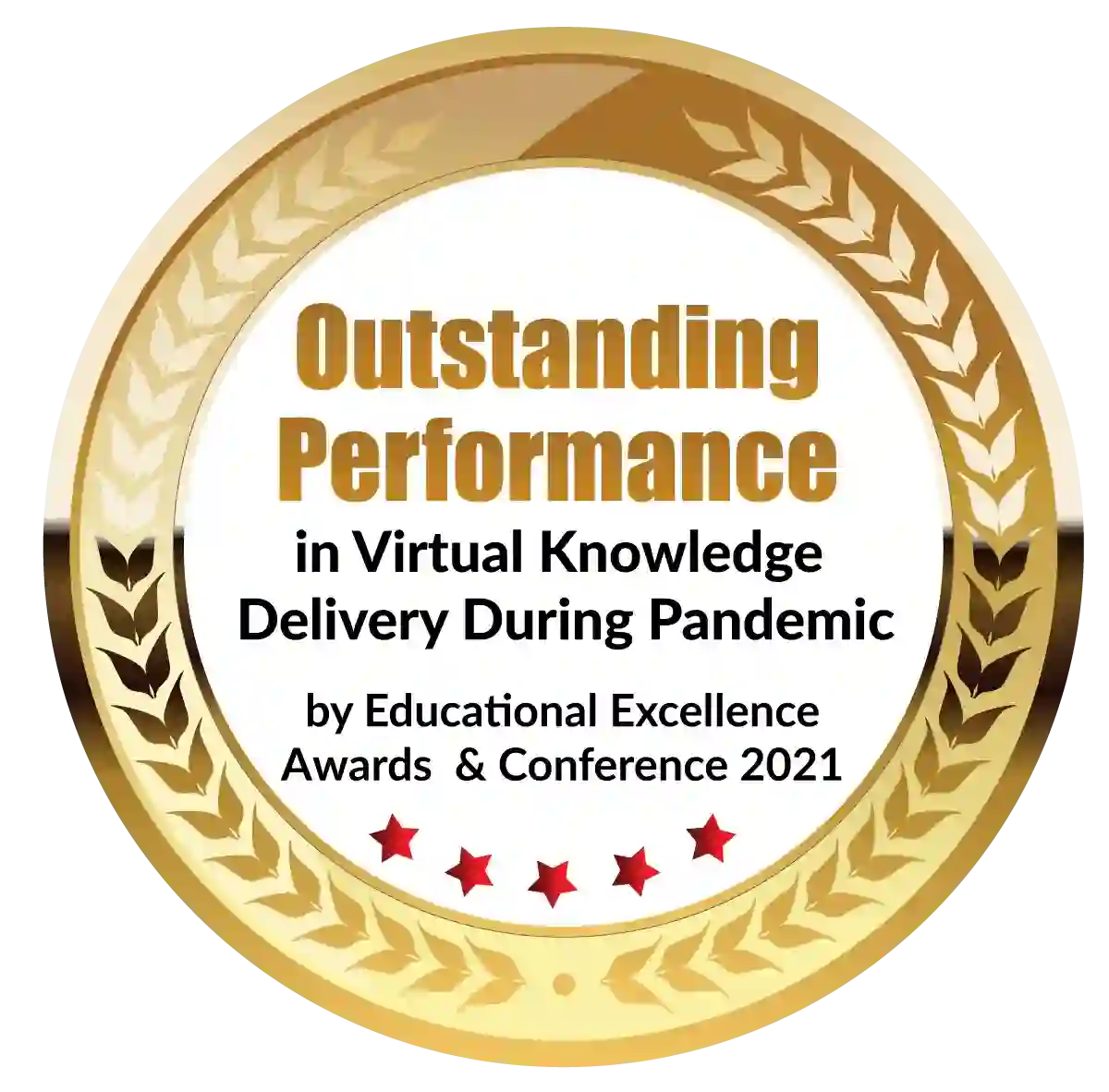 Outstanding Performance in Virtual Knowledge Delivery During Pandemic by Educational Excellence Awards & Conference 2021
Nowadays, students suffer significant difficulties and confusion when it comes to selecting the most appropriate post graduate diploma courses for them. The value of a simple graduation degree, PGDM course has been steadily declining over the last few years, and as a result, a relevant post-graduation is essential to set yourself apart from the competition. As a result, students must make an informed decision about post-graduation pursuits only after thoroughly determining their areas of interest.
A great deal of analytical and critical thinking should go into picking a career path for yourself, and selecting the best post graduation courses serves as a firm foundation upon which to develop your career. You must consider all of your possibilities and gain a sufficient understanding of yourself to choose your passions and interests.
A PGDM Course has the potential to alter your career trajectory and propel you forward. This article discusses the advantages of earning a Postgraduate Diploma in Management and how it can help you reach unimaginable career heights.
What is PGDM?
PGDM courses's curriculum is meant to impart critical practical skills and managerial competencies to students, preparing them to assume senior management roles in corporations immediately upon course completion. Students gain managerial, executive, and leadership abilities through this programme, which they can use to significantly advance their professions.
Many students become confused when they read the word 'diploma' in PGDM and believe this is a 'diploma' programme rather than a 'degree' course. The postgraduate course is named PGDM since the institute that conducts it is an autonomous entity that is not associated with any university. The All India Council for Technical Education (AICTE), which falls under the Ministry of Human Resource Development of the Government of India, grants authority to run the PGDM course and bestows degrees.
Essentially, the PGDM courses in Mumbai place a greater emphasis on the practical components of business management, industry-based training, and a curriculum that is grounded in the real world of business. This provides students with increased practical exposure to the day-to-day operations of organizations, preparing them to deal with any challenges that may arise in their professional lives.
Career Benefits of Pursuing PGDM
There are numerous advantages to obtaining a PGDM course over other postgraduate degrees such as an MBA or a PGPM. Not only is it a lucrative alternative, but it also adheres to current industry trends. We shall analyse the advantages of a PGDM course over other postgraduate degrees in Business Management & Administration in detail in this section. Allow us to discuss how a PGDM programme can benefit you.
1. Management Studies
In general, a PGDM course or MBA equips students with the skills and information necessary to manage any organization or portion of an organization. A course like PGDM teaches the organizational skills, analytical thinking, and knowledge of management principles required to manage large and small enterprises comprehensively. The entire purpose of this course is to deliver an industry-oriented curriculum that prepares students to work and perform effectively in a high-pressure job environment immediately upon completion of the course.
2. Employment Opportunities
As a matter of logic, the quality and strength of your credentials dictate the type of employment prospects and choices available to you. A graduate of the PGDM programme can be a very valuable asset to an organization. Due to the competitive nature of today's corporate world, you'll learn that you'll need a management degree just to get the first job interview.
PGDM course students study numerous business management principles, strategies, and abilities at business schools such as Asian Business School (ABS). Certain businesses even fund current employees to get a PGDM degree. It is self-evident that possessing such a postgraduate degree qualifies you as a great asset to any firm for which you choose to work.
3. Practical and Industry-oriented Courses 
The majority of PGDM courses are updated on a yearly basis to ensure they meet current industry needs. This is because PGDM courses in Mumbai, India are often autonomous organizations that are not bound by university curriculum changes, as is the case with MBA programmes.
AICTE-approved institutes conduct PGDM courses in Mumbai, and the institutes have the authority to control their own operations while adhering to AICTE standards. As a result, PGDM colleges can opt to invest time and resources each year researching current market trends and requirements and then tailoring their courses to meet those requirements and give more relevant education.
4. Networking Opportunities 
Among the several benefits of pursuing PGDM courses in Mumbai is the extensive networking opportunities available over those two years. Students in a management course come from many walks of life and have worked in a wide array of industries. You have the opportunity to network with individuals who may one day lead numerous large firms and companies. These ties are extremely valuable, not only professionally, but also for future endeavors.
5. Personality Development 
A management course, such as a PGDM course in Finance, Marketing, or Human Resources, or a similar specialization, not only teaches students the complexities of management principles, but also assists them in developing their communication and interpersonal skills. Students improve their decision-making skills, improve their analytical thinking, and create their own personalities through classroom lectures, role plays, guest lectures, industry visits, summer internships, and personality development programmes.
In PGDM courses in Mumbai, you will meet a diverse spectrum of people with a variety of qualifications, experiences, and backgrounds. You will not only need to establish contact with them, but also collaborate with them on projects and duties. Such exposure will mould and fine-tune your personality in preparation for the life ahead of you.
6. Higher Pay
Numerous studies have discovered that having a Management degree enables you to demand a greater income and a better position. Employers now recognise the significance of such a degree and are willing to pay much more for applicants with a management degree. Companies will pay management graduates between 80 and 110 percent more. Earning a PGDM degree requires a great deal of effort and perseverance, and your compensation should undoubtedly reflect that.
Thus, it is now a truth that a PGDM course not only qualifies you to work for major firms but also equips you with the skills necessary to negotiate a better salary package and position.
Conclusion
PGDM courses in Mumbai is a well recognised curriculum with a high percentage of employability when pursued through a reputable business school. Choosing the best business school for this degree is critical for improving your job prospects. Each year, a big number of prestigious firms recruit skilled managers. After completing this course, graduates can apply for high-paying jobs.
As things are, PGDM holders have a lot of opportunities in the present work market. PGDM courses in Mumbai graduates are employed by firms of all sizes to ensure that their business administration is in the hands of specialists. It increases your credibility and recognition, which increases your chances of being considered for managerial and leadership jobs. Corporate giants such as BCG, Deloitte, Citibank, ITC, Reliance, HDFC, ICICI Bank, Philips, Nestle, Tata, Wipro, Microsoft, Amazon, and Infosys are constantly on the lookout for efficient and professional managers capable of delivering outstanding results in a high-pressure corporate work environment.
Dignified with Rankings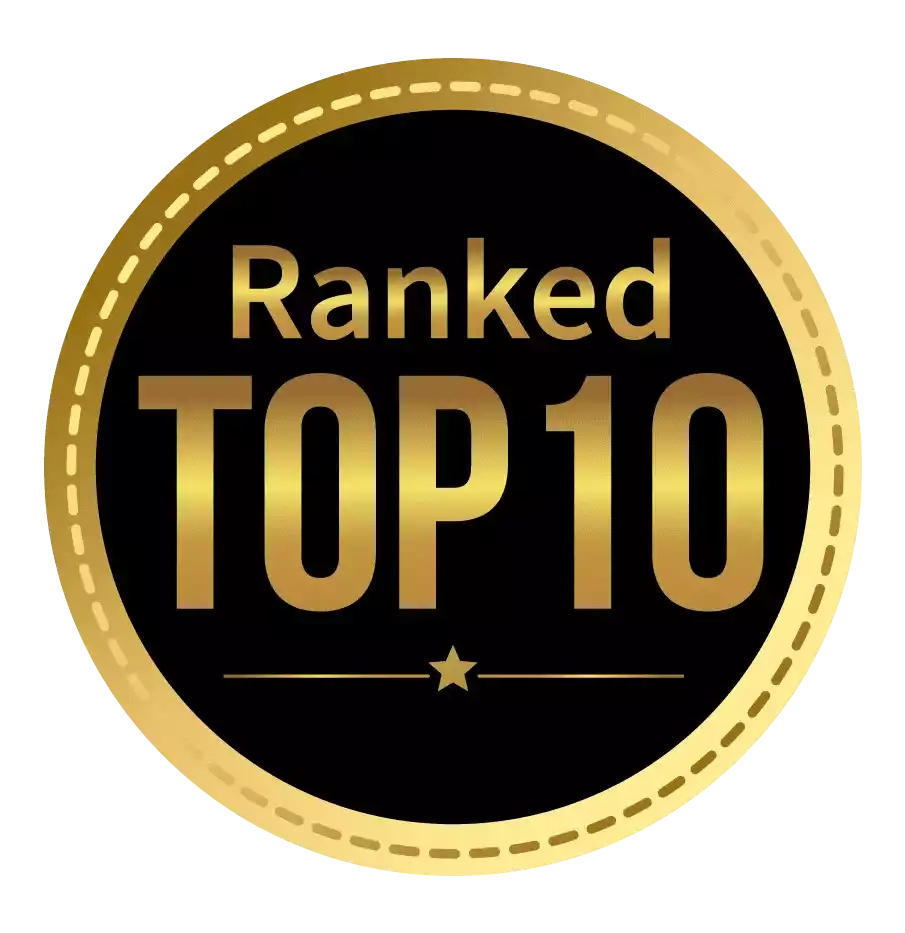 Amongst India's most promising Hotel Management Institute by Higher Education Review 2021
---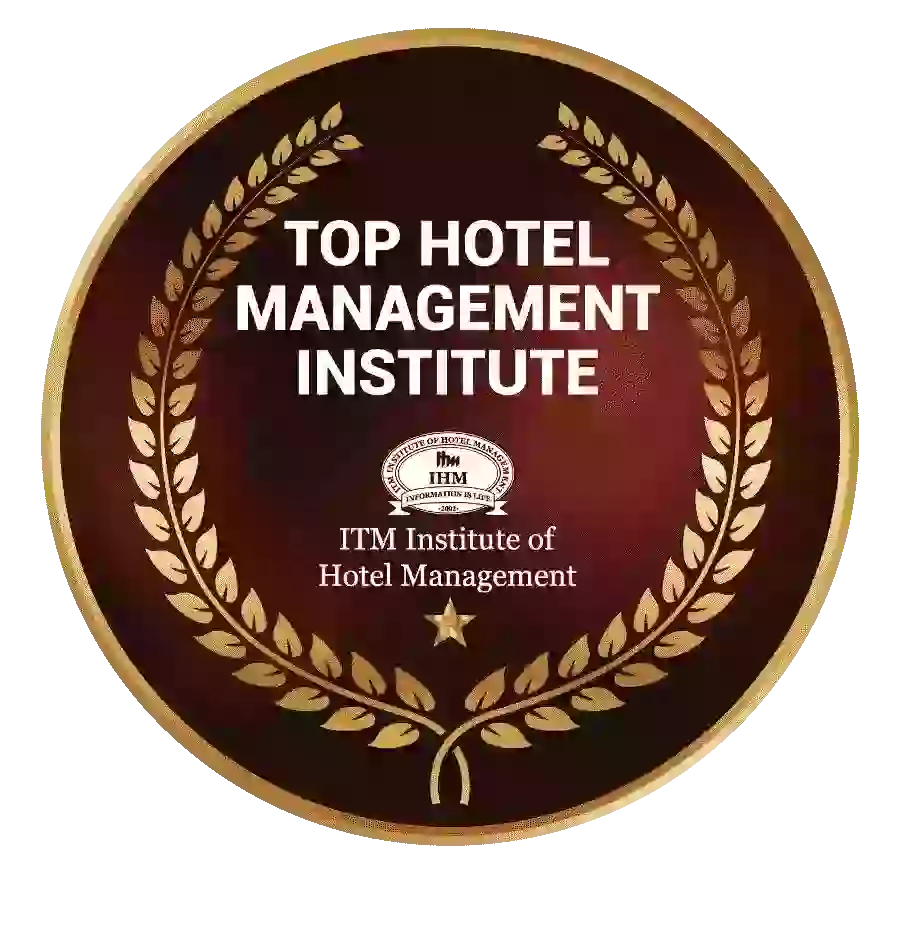 Ranked Top Hotel Management Institute awarded by Times Education Icon 2022
---
Quality Education, Outstanding Administration & Leading Infrastructure by Educational Excellence Awards & Conference 2021
---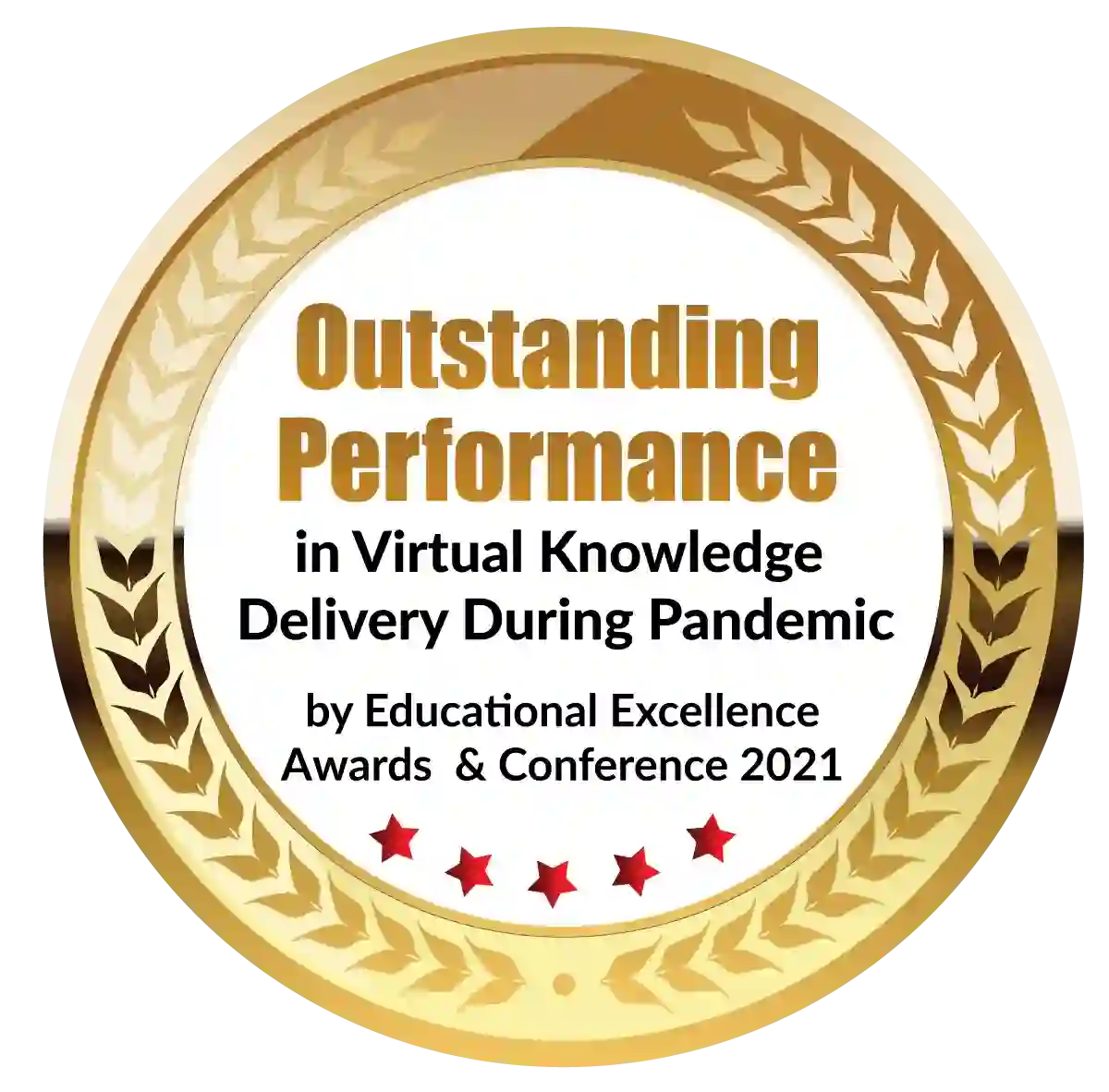 Outstanding Performance in Virtual Knowledge Delivery During Pandemic by Educational Excellence Awards & Conference 2021