Students Trained & Placed
Kitchen Training Facility
International & National Internships only at 5-star Properties
One to One Corporate Mentorship
An Entrepreneurial Culture at the Campus
Dignified with Rankings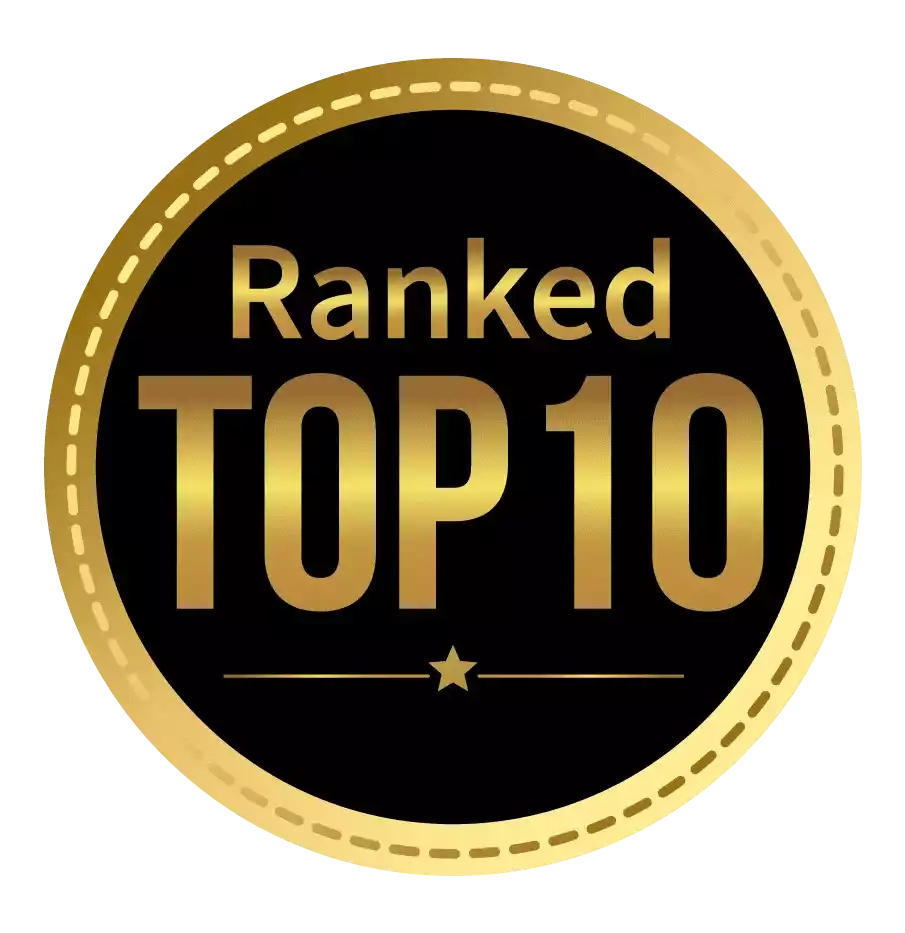 Amongst India's most promising Hotel Management Institute by Higher Education Review 2022
---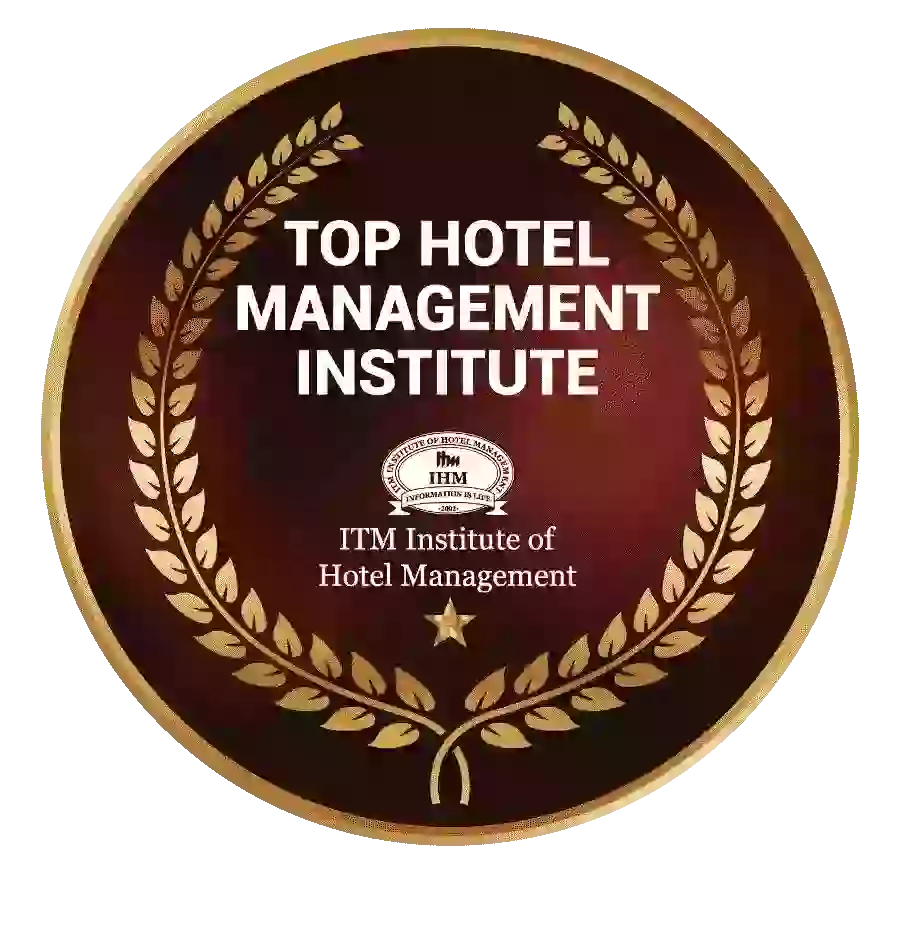 Ranked Top Hotel Management Institute awarded by Times Education Icon 2022
---
Quality Education, Outstanding Administration & Leading Infrastructure by Educational Excellence Awards & Conference 2021
---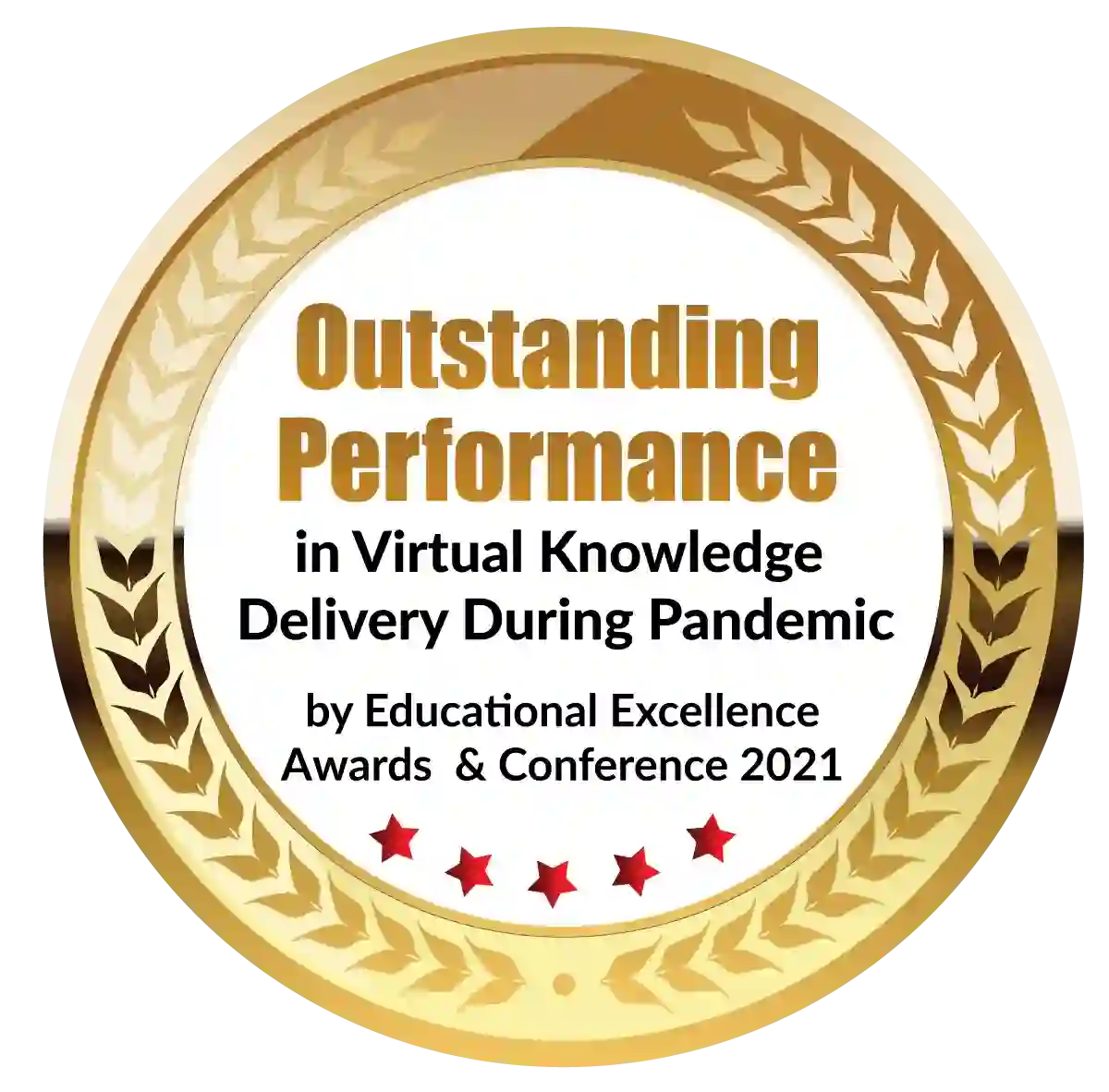 Outstanding Performance in Virtual Knowledge Delivery During Pandemic by Educational Excellence Awards & Conference 2021
The NMIMS Management Aptitude Test (NMAT) is a prominent national-level MBA entrance exam that can let you attend Management degrees at India's best universities. The Graduate Management Admission Council (GMAC) administers the NMAT exam, which can be used to apply for MBA or PGDM programs at the Narsee Monjee Institute of Management Studies [NMIMS] and other connected top B-schools. Aspirants for management courses can take this entry-level exam, just like the GMAT exam. NMAT Eligibility, Registration, Latest Exam Pattern, NMAT Preparation Strategy, NMAT Colleges Accepting NMAT Scores for Admission, and other key data about NMAT are included in this article.
Application Process for NMAT Registration in 
Candidates can finish the NMAT  Registration Process by following the steps below:
New User Registration: Visit register.nmat.org to register by providing your name, valid email address, and phone number. To fill out the application form, you will get your NMAT login ID and password to your registered email address.
Fill up the NMAT  application: Use your NMAT login credentials to log in. Fill up your application form with personal, academic, and job experience information, course selections for which to send scores, and ID proof information.
Choose your chosen business schools: You can send your scores to up to five business schools. After the first five choices, an additional price of INR 300 must be paid for each subsequent college.
Upload a current passport-size photograph in JPG or JPEG format. The file should not exceed 1 MB in size.
Application fee for the NMAT: The NMAT application fee can be paid online in a variety of ways. Credit cards, debit cards, net banking, VISA card, Diners Club, UPI, or mobile wallets are all examples of payment methods.
Select Exam Mode: Choose your preferred method of taking the exam (test centre or home-based remote proctored). Only Indian residents would be able to arrange NMAT exams at test centres.
The 'book NMAT exam' link will be activated on the site after the NMAT registration cost has been paid, and candidates will be able to book their slots by selecting the test centre and the exam date and time.
Registration for Test Takers with Disabilities on the NMAT
Candidates with impairments can take the NMAT  exam with accommodations and scribes. During NMAT registration, such applicants must submit a scanned copy of their infirmity certificate. The NMAT by GMAC helpdesk will review the application and update the status for the following accommodations and other facilities:
Extra time for NMAT exam Scribe/Reader services on exam day beyond 120 minutes
Exam testing system with larger typefaces
Assistance with mobility for impaired candidates (wheelchair facility, helper staff, etc.)
The e-payment window for NMAT registration fees will be triggered once the registration status has been verified. Pearson VUE will contact candidates to arrange for accommodations and essential equipment at the test centre.
NMAT Registration  Prerequisites
Certain crucial information and papers are required to complete the NMAT Application form. Before beginning NMAT Registration, candidates must have the following documents on hand:
NMAT Application Documents and Information:
Name, address, date of birth, and category information
Academic Documents:
Class X Marksheet Class XII Marksheet Graduation, and/or other similar exams 
Documents Scanned:
Scanned image of the signature Scanned image of the photograph
Bank Account Information:
Details for paying the NMAT Application Form Fee via credit card, debit card, or net banking
Contact Information:
Both the email address and the phone number are correct.
Language Skills NMAT Exam Pattern 
The Language Skills section assesses the candidate's verbal reasoning and comprehension abilities. The highlights of the NMAT Language Skills Exam Pattern are as follows:
There are 36 MCQs in the NMAT Language Comprehension Section.
The time limit for this section is 28 minutes.
The range of scores for the same is 12-120.
Some of the most critical topics in the NMAT Language Skills section are as follows:
Para Jumbles
Sentence Completion
Analogies
Reading Comprehension
Error Identification Prepositions
This portion takes 28 minutes to complete, which is the shortest of the three. Candidates should prepare by taking many timed Mock Tests in advance.
Quantitative Skills NMAT Exam Pattern 
The NMAT Quantitative Skills Section consists of 36 objective-type multiple-choice questions that must be answered in 52 minutes.
The NMAT Quantitative Skills scaled score range is 12-120, and there is no negative marking.
The overall difficulty of this segment ranges from moderate to difficult.
The following are some significant quantitative skills subjects to study:
Arithmetic
Data Interpretation Charts, Graphs, Caselets, and Tables
Number Properties
Probability and Algebra
Geometry and Mensuration
Data Sufficiency
Candidates should prepare to utilise those books because the majority of the topics are based on Xth-XIIth grade mathematics. Master some shortcut ways for tackling various arithmetic questions to save time on the exam.
Exam Pattern for NMAT: Logical Reasoning
The NMAT Logical Reasoning section contains 36 objective-type questions.
It will take 40 minutes to accomplish this phase.
The scaled score range for this section is 12-120.
Based on recent years' papers, this part is moderately demanding.
Important topics in NMAT Logical Reasoning include the following:
Blood Relations
Direction and Ranking puzzles
Critical Reasoning
Logical Deductions
Statements and Assumptions
Syllogisms
Seating Arrangements
NMAT Exam Time Limits: Overall & Sectional
The NMAT exam will last 120 minutes in total.
All three portions of the question paper will have sectional time limitations.
The maximum time limit for the QA part is 52 minutes, followed by 40 minutes for LR and 28 minutes for Language Skills.
PwDs and other applicants will not be given additional time.
Marking Scheme for NMAT
The following characteristics of the NMAT marking scheme are significant, according to the NMAT by GMAC Exam Pattern:
There will be 120 minutes to answer 108 questions.
For all objective-type questions, 1 mark will be awarded for each correct response.
There will be no repercussions.
Unanswered questions will not impact your grade.
Strategy for NMAT Preparation
Mock Exams for Practice
It is not the time to start learning new things or studying new information. The moment has come to focus on NMAT Mock Tests. As many fake tests as you can, not only will this highlight your weak areas, but it will also give you an indication of how much time you are spending on each subject.
Learn about your weaker side.
It is common for test-takers to have difficulty with one or more sections of the paper. Language skills may be a challenge for a candidate with great quantitative talents. However, failing to recognize your weakest areas might be detrimental when writing a report. So make a point of identifying and improving your weak points. You can improve your self-analysis by studying good question examples and taking online mock tests, or by solving past year's question papers.
Review the fundamentals.
How well you prepared for the exam determines the difficulty of the paper. The most crucial activity to complete on the final days of the exam is to brush up on the basics. Take out all of your important notes and review them. It will be quite advantageous.
Know how to employ shortcuts.
The NMAT is based on how quickly and accurately you can answer questions. It is necessary to be familiar with shortcut techniques. Using shortcuts to answer questions will give you more time to spend on other questions or section revision.
Language Skills, which include Reading comprehension, might take a long time to complete. The importance of speed cannot be overstated. Continue to practice RC's examples to improve your reading speed.
Time management
The absence of negative marking is the NMAT's most significant advantage. If you get stuck on a question, you should skip to the next one. That's how you'll be able to manage and save time for the queries you'll be answering. The NMAT does not assess your ability to answer difficult questions; rather, it assesses your ability to answer the most questions in the time allocated. 
Selecting the Best Coaching Centre
Any competitive MBA exam preparation can be difficult and complex. However, making the right decision pays off in the long term. While having so many choices can be intimidating, there are a few methods to help you make an educated decision. Before enrolling, research their reviews, teacher qualifications, classroom facilities, and previous year's achievement. Consider online coaching centres over traditional classroom types in light of the current pandemic condition.
NMAT 15-Day Revision Plan
Day 1: Review the NMAT exam structure, pattern, and syllabus for the first time. Cover any topics you believe were left out during preparation. Make your own revision list.
Day 2–5: Begin section-by-section preparation, with quantitative skills coming first because it has the highest weightage of 48 questions. Two days are dedicated to mathematical principles and problems, while the other two are dedicated to data interpretation.
Day 6–9: Hop around to improve your linguistic skills.
Reading comprehension and vocabulary should be improved as much as possible. Self-made revision notes will assist you in this endeavour.
Day 10-13: Focus on reasoning principles, tricks, and question-solving approaches for a few days.
Day 14: Review the notes you made while taking the practice test; any weak points or topics can be reviewed again.
Day 15: Take it easy and give yourself some time to recover. Do not overstress or worry excessively about the exam. Avoid excessive exam conversations with your friends and family. This can negatively impact your performance.
Many reputable institutions across the country accept the NMAT score. Shortlisted candidates for their high-end MBA/PGDM/equivalent programs are admitted to such business schools. Applicants can select which institutions they want their scores sent to when filling out the application form. It is consequently recommended that you choose your university intelligently, as it can guide your career and provide you with the opportunity to attain your goals.
Dignified with Rankings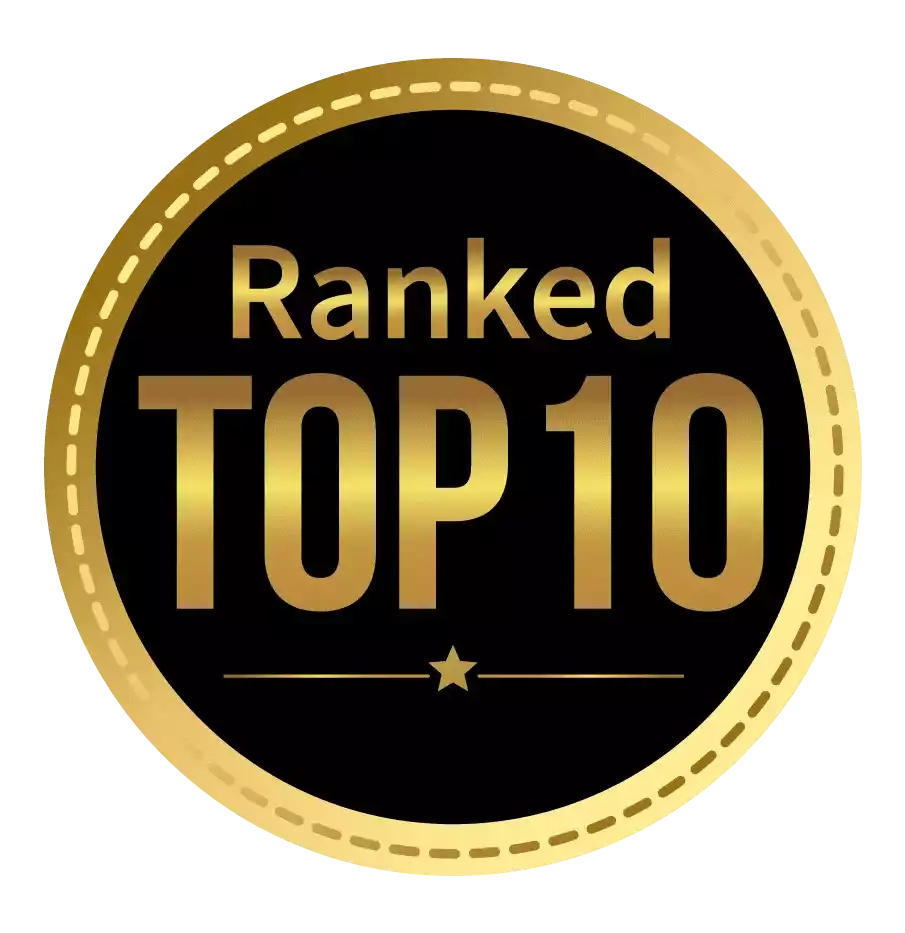 Amongst India's most promising Hotel Management Institute by Higher Education Review 2021
---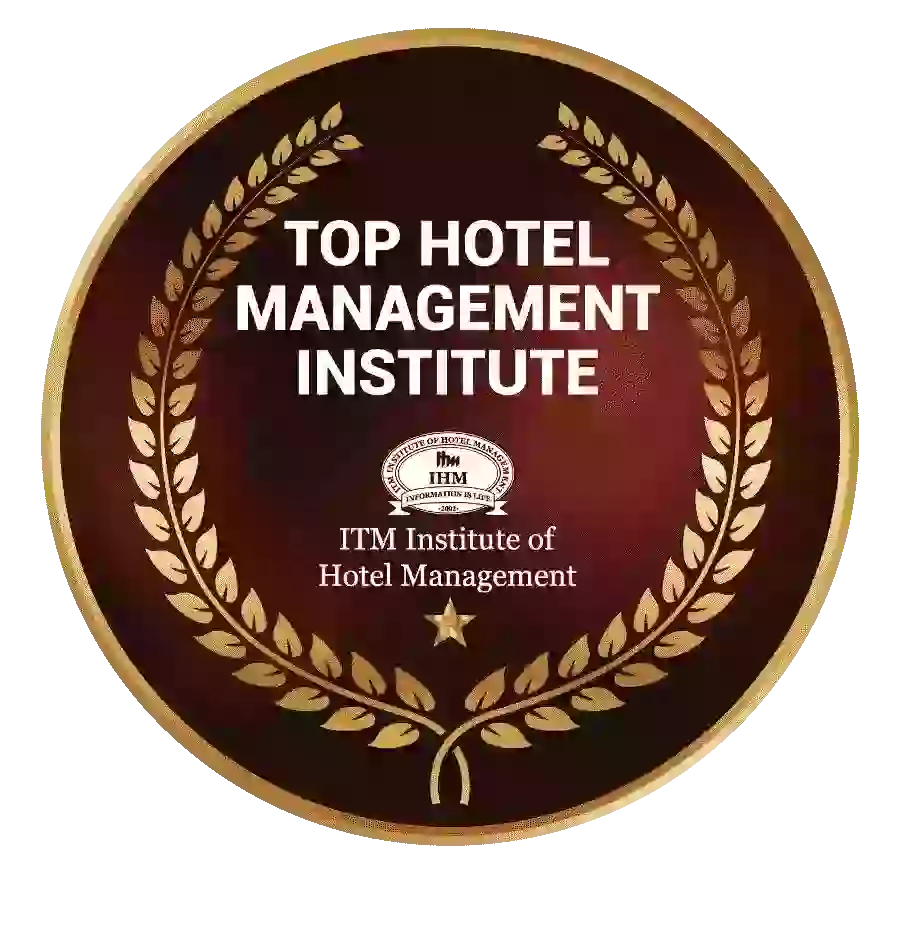 Ranked Top Hotel Management Institute awarded by Times Education Icon 2022
---
Quality Education, Outstanding Administration & Leading Infrastructure by Educational Excellence Awards & Conference 2021
---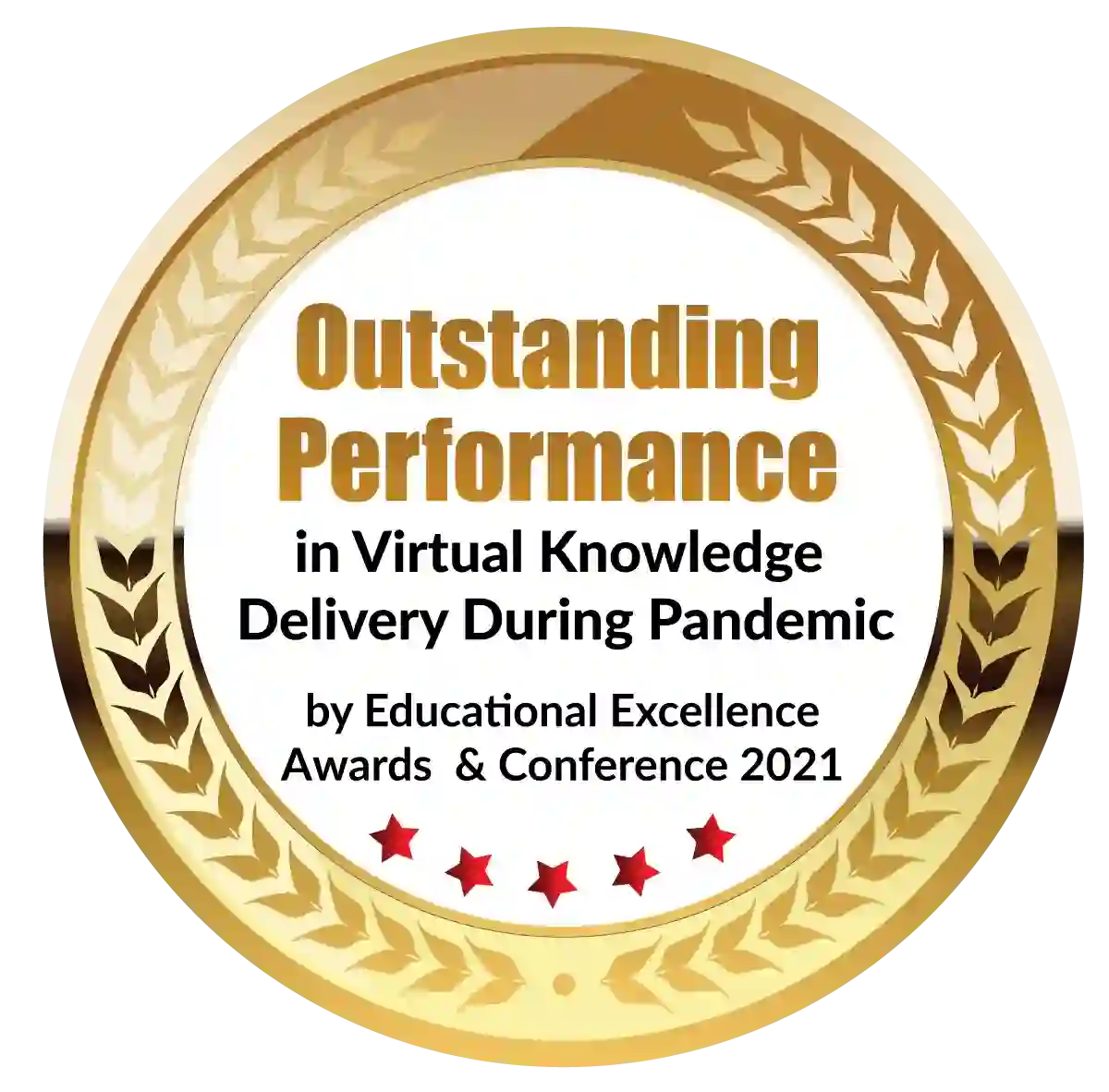 Outstanding Performance in Virtual Knowledge Delivery During Pandemic by Educational Excellence Awards & Conference 2021