Students Trained & Placed
Kitchen Training Facility
International & National Internships only at 5-star Properties
One to One Corporate Mentorship
An Entrepreneurial Culture at the Campus
Dignified with Rankings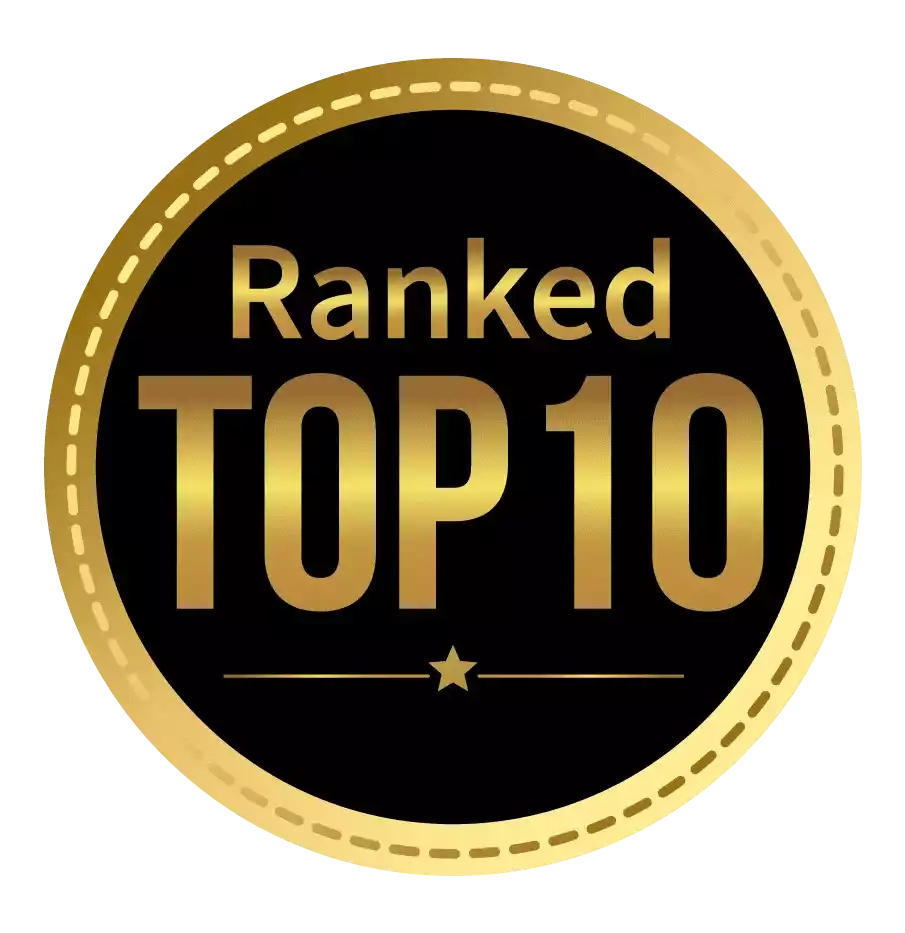 Amongst India's most promising Hotel Management Institute by Higher Education Review 2022
---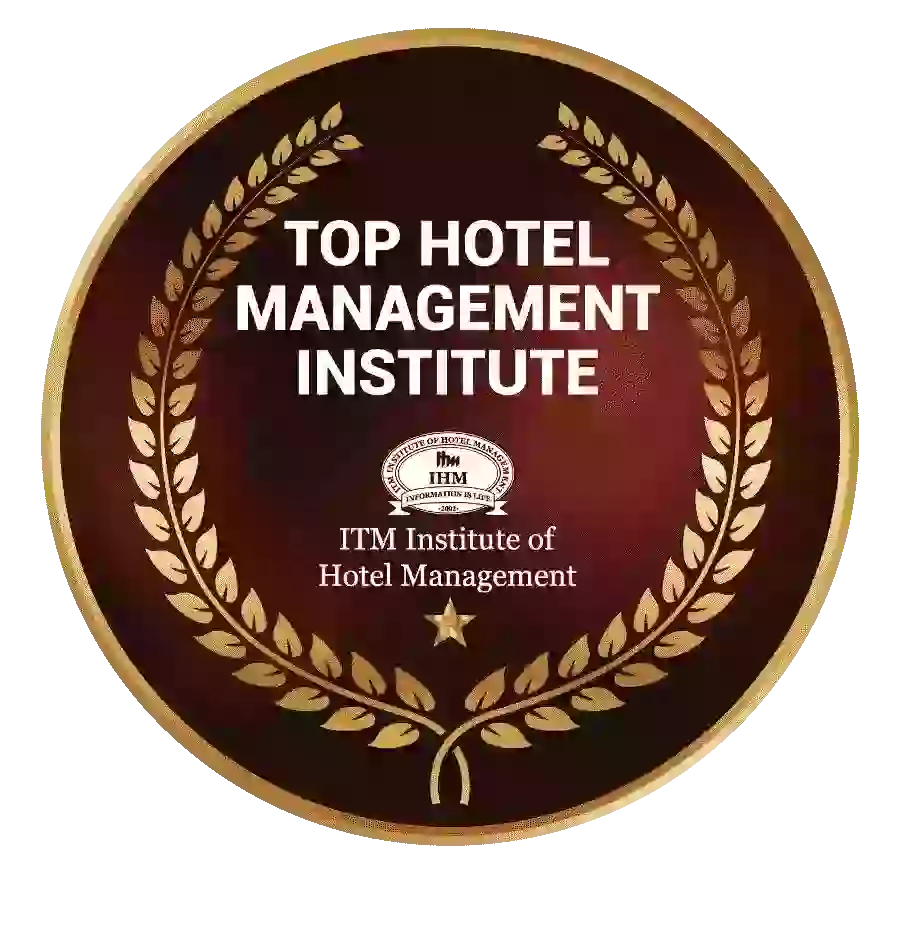 Ranked Top Hotel Management Institute awarded by Times Education Icon 2022
---
Quality Education, Outstanding Administration & Leading Infrastructure by Educational Excellence Awards & Conference 2021
---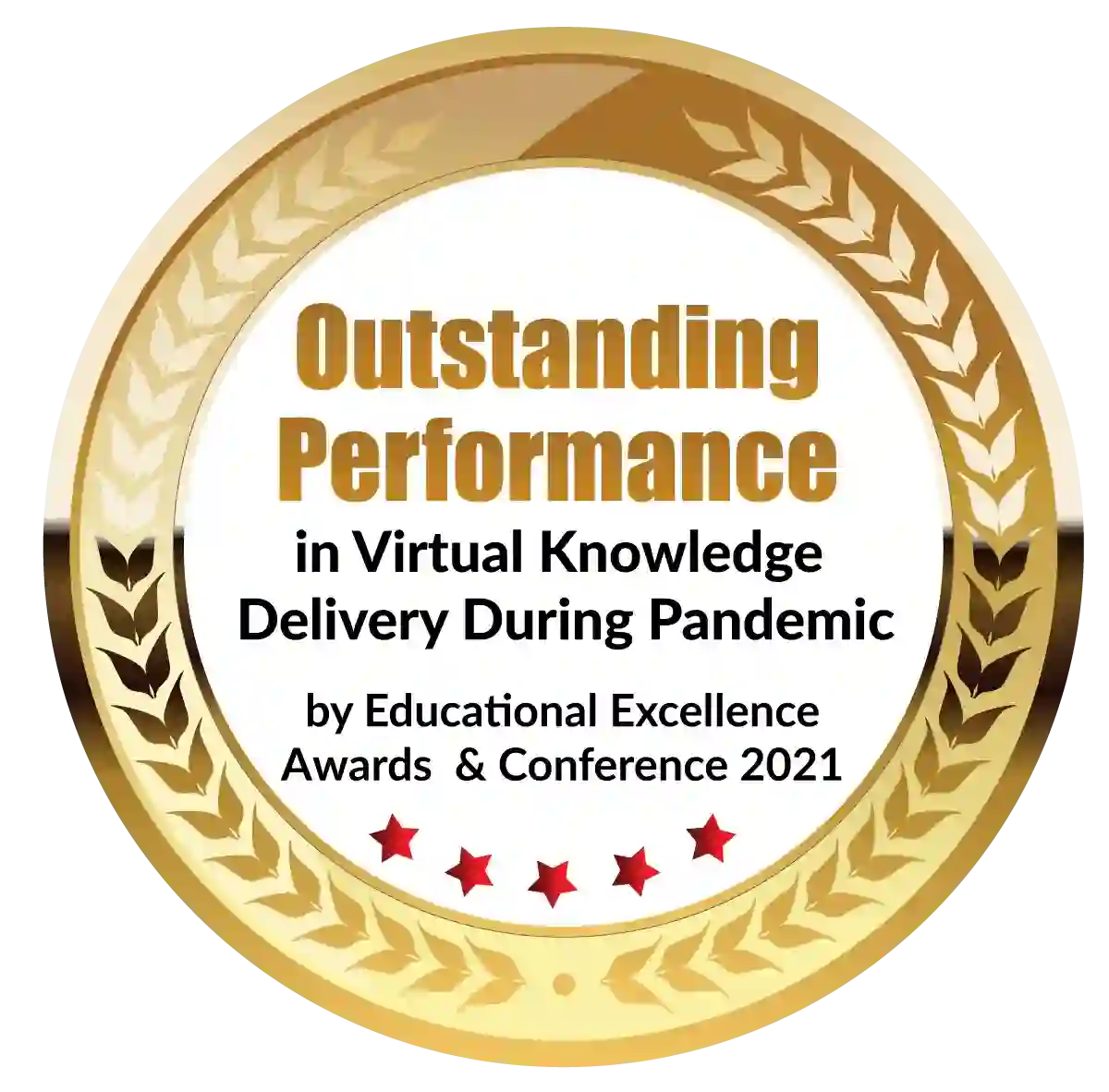 Outstanding Performance in Virtual Knowledge Delivery During Pandemic by Educational Excellence Awards & Conference 2021
The supply chain sector is a critical component and the economic backbone of any country. A well-structured and effective supply chain infrastructure reduces production costs, improves business ease, improves customer experience and happiness, and, most crucially, promotes rural and urban consumer growth due to enhanced market accessibility.
Why is PGDM Supply Chain & Operation Management important in the current Indian scenario?
In today's economic environment and volatile market, the survival of firms is dependent not only on innovative and executable business plans, but also heavily on supply chain management and thus it's education - PGDM Supply Chain & Operation Management.
With changing customer expectations, firms must connect IT with supply chain and logistics to enable proper coordination of all supply chain components, from sourcing and manufacturing through reaching the endpoint - the client. Effective supply chain management coming from passouts of PGDM Supply Chain & Operation Management is critical to preserving the economy's demand-supply balance.
So, Exactly What Is PGDM Supply Chain & Operation Management?
Supply change management is a sophisticated and elaborate framework or system used by businesses of all sizes and across all industries to handle and manage various activities between developing a product and its delivery to the consumer.
Some of the basic components of PGDM Supply Chain & Operation Management are resource acquisition, manufacturing, inventory management, demand management, supply management, product portfolio management, and sales and operations planning.
Essentially, PGDM Supply Chain & Operation Management focuses on strategically aligning end-to-end business processes to assist organisations gain market value while also giving them an advantage over competitors.
Aside from cost reduction, supply chain management attempts to increase a company's operational productivity and efficiency for faster delivery and higher customer satisfaction.
1. Lowers operational costs
A well-designed PGDM Supply Chain & Operation Management helps alumni build a system that enables merchants to purchase resources quickly, make products on schedule, and release products to the market to minimise needless inventory stacking. When the system runs smoothly, it helps businesses avoid both time and monetary costs.
Most importantly, PGDM Supply Chain & Operation Management ensures that the product reaches the market and, eventually, the customer on time.
The goal of PGDM Supply Chain & Operation Management is to achieve organisational objectives while maximising customer happiness.
2. Enhances Customer Support Services
The ultimate goal of PGDM Supply Chain & Operation Management is to deliver the correct product in the required amount to the consumer at the exact time and location. For example, if a consumer purchases three home decor items from a company but receives only two of the initially specified products and one incorrect product arrives after the authorised delivery date, the buyer is likely to be dissatisfied.
Customers frequently contact the company/delivery partner for assistance in such cases. Companies with a professional who has done PGDM Supply Chain & Operation Management can respond to client queries/requests/complaints in a timely manner, allowing them to retain consumers and gain their loyalty.
3. Increases Financial Performance
Companies value supply chain managers because they utilise their skills and knowledge to analyse performance, streamline operations, minimise supply chain costs, manage inventories, shorten the product life cycle, and uncover new chances to increase profitability.
They also make certain that all capital assets (plants, machinery and equipment, transportation, and so on) are utilised properly to balance expenses and output.
Not only that, but supply chain managers are critical in creating and maintaining positive relationships among all parties involved, including vendors, manufacturers, stakeholders, distributors, and so on. All of these measures work together to significantly enhance productivity and corporate ROI.
4. It generates job opportunities
Supply chain management has a wide range of applications. Because the supply chain involves diverse areas such as production, warehousing, packaging, transportation & delivery, information technology, logistics, and so on, it provides countless job positions in various sectors.
Production Planner, Logistics Resource Planner, Production Manager, Maintenance Supervisor/Manager, Quality Manager, Purchasing Manager, Warehouse Manager, Purchasing & Inventory Controller, Procurement Specialist, Logistics Administrator/Manager, Transport Administrator/Manager, and Reverse Logistics Manager are a few of the most popular jobs in supply chain management.
5. Gives People in the Supply Chain Structure More Power
A region's physical infrastructure (roads, highways, train network, commerce corridors, etc.), transportation services, manufacturing, logistics, vendor-buyer relations, and so on comprise the supply chain infrastructure. Naturally, humans (skilled employees) are involved at all levels of the supply chain network; their livelihoods rely heavily on the supply chain's effectiveness.
When a country has a well-planned supply chain structure, it not only maintains the people who work in it, but it also allows them to develop the necessary skill set and domain expertise.
As a result, as the workforce increases and upskills, the country's supply chain structure solidifies and expands.
Why Should You Work in Supply Chain Management in India?
In the Indian industrial scene, PGDM Supply Chain & Operation Management is the new trend. The growing number of global participants in the Indian market, ever-expanding product diversity, fast-paced technology disruption and digitization, and reduced product life cycles are the primary driving reasons behind the expanding scope of supply chain management in India.
Furthermore, the variety of career roles available after the PGDM Supply Chain & Operation Management domain makes it an even more tempting proposition for young aspirants.
Here are five reasons why PGDM Supply Chain & Operation Management could be a profitable career path for you:
1. It promises high job satisfaction and opportunities for advancement.
Because the supply chain and logistics business is rapidly expanding, career prospects in this field are increasing yearly. While traditional occupations are being digitally transformed, new roles requiring specific abilities are also emerging. You may be confident that you can find well-paying positions in the supply chain sector that will provide you with maximum satisfaction and make the best use of your expertise and skills. Supply Chain Managers after PGDM Supply Chain & Operation Management in India can make up to 859,249 LPA.
2. It has a low barrier to entry.
The best part about pursuing a PGDM Supply Chain & Operation Management is that the supply chain & logistics business offers ample opportunities for skilled experts to earn rich rewards without requiring advanced degrees. With PGDM Supply Chain & Operation Management, professional certificates, and vocational training, you can land supply chain positions. A PGDM Supply Chain & Operation Management can qualify you for positions such as procurement analyst, operations research analyst, logistics manager, purchasing manager, supply chain manager, senior consultant, director of operations, and so on.
3. You Can Select From a Wide Range of Industries
As previously said, practically every sector's supply chain is an essential component. Companies and organizations of all sizes are now investing in supply chain management to improve corporate operations, extend market reach, increase revenue, and improve overall customer experience. As a result, with a PGDM Supply Chain & Operation Management, you can work in any business, such as manufacturing, eCommerce, retail, automotive, oil and gas, healthcare, and so on.
4. You Develop a Diverse Set of Transferable Skills
When you enter the supply chain business, you learn and acquire a wide range of abilities that may be used to various supply chain professions as well as other industries. Financial planning, research and forecasting, workflow optimization, general company management and administration, national and international business practises, and mechanical abilities are examples of these skills. In addition, you will have the opportunity to explore several supply chain specialisations such as management, information systems, warehousing, transportation, inventory management, sales and marketing, and customer service.
5. You Can Work Locally Or Abroad
Supply chain employment can be found all throughout the country and around the world. As a result, you can select employment profiles both locally and regionally within the country. If you enjoy travelling, many supply chain management positions demand you to travel both nationally and globally on a regular basis.
As more businesses discover the full value of a well-articulated supply chain management system, the demand for qualified and credentialed supply chain specialists will rise.
Dignified with Rankings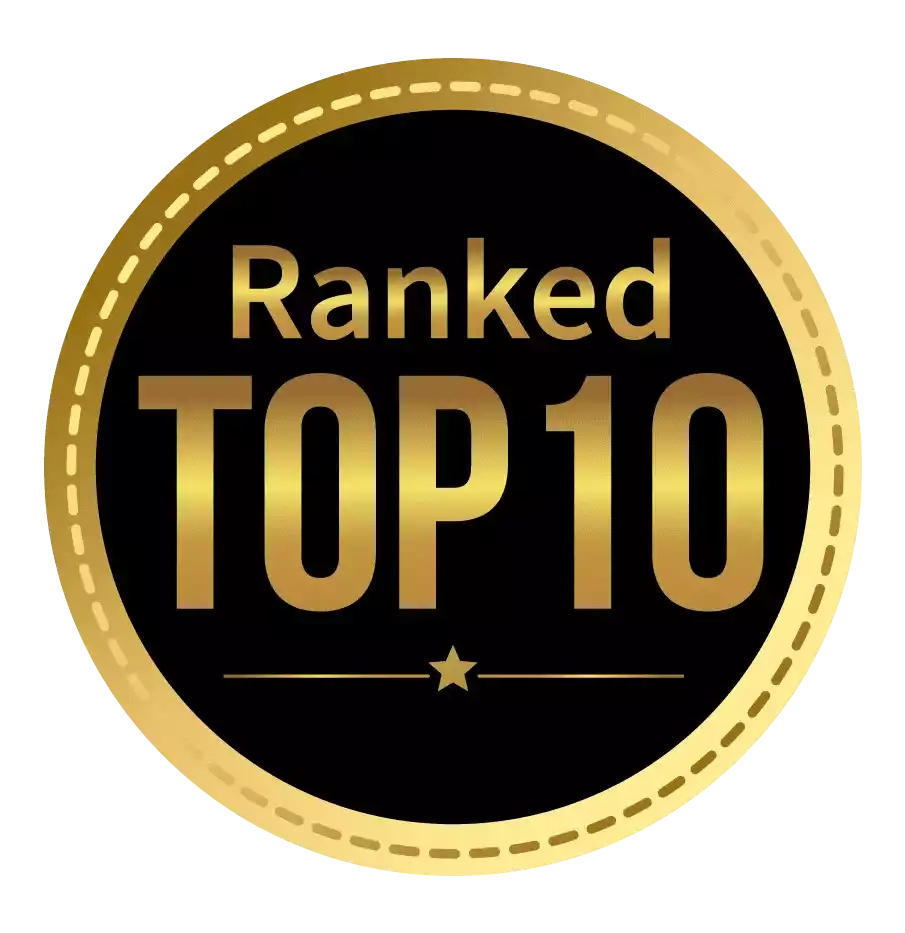 Amongst India's most promising Hotel Management Institute by Higher Education Review 2021
---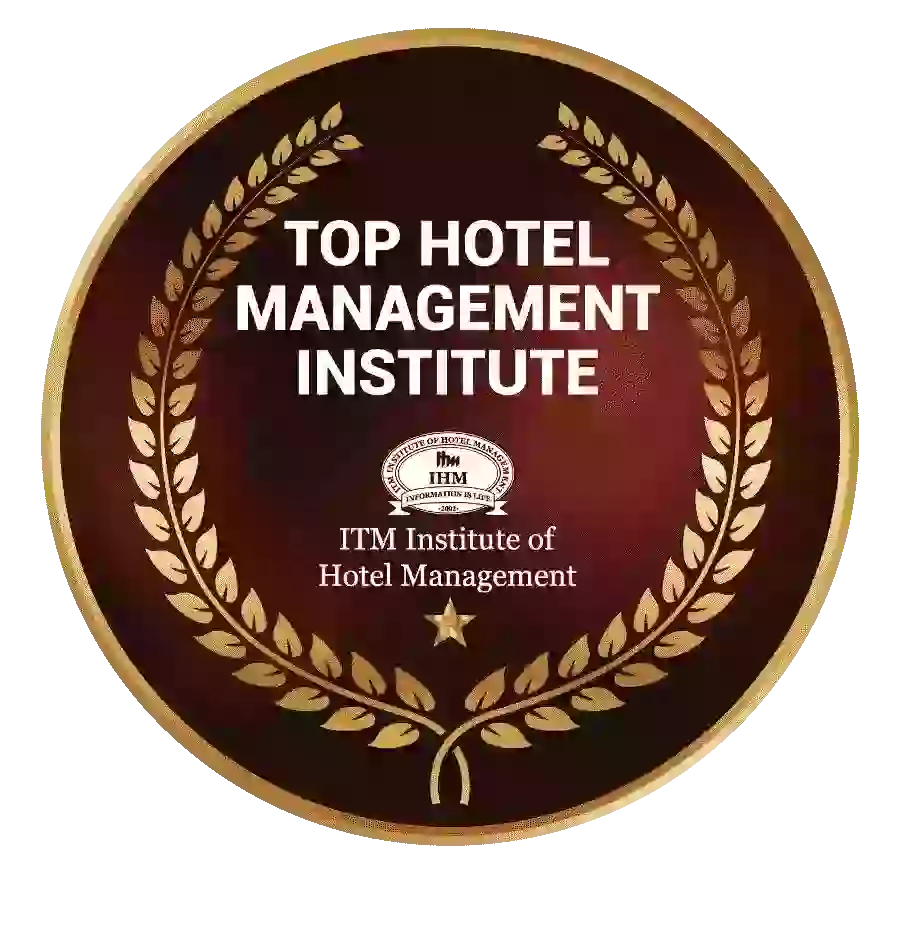 Ranked Top Hotel Management Institute awarded by Times Education Icon 2022
---
Quality Education, Outstanding Administration & Leading Infrastructure by Educational Excellence Awards & Conference 2021
---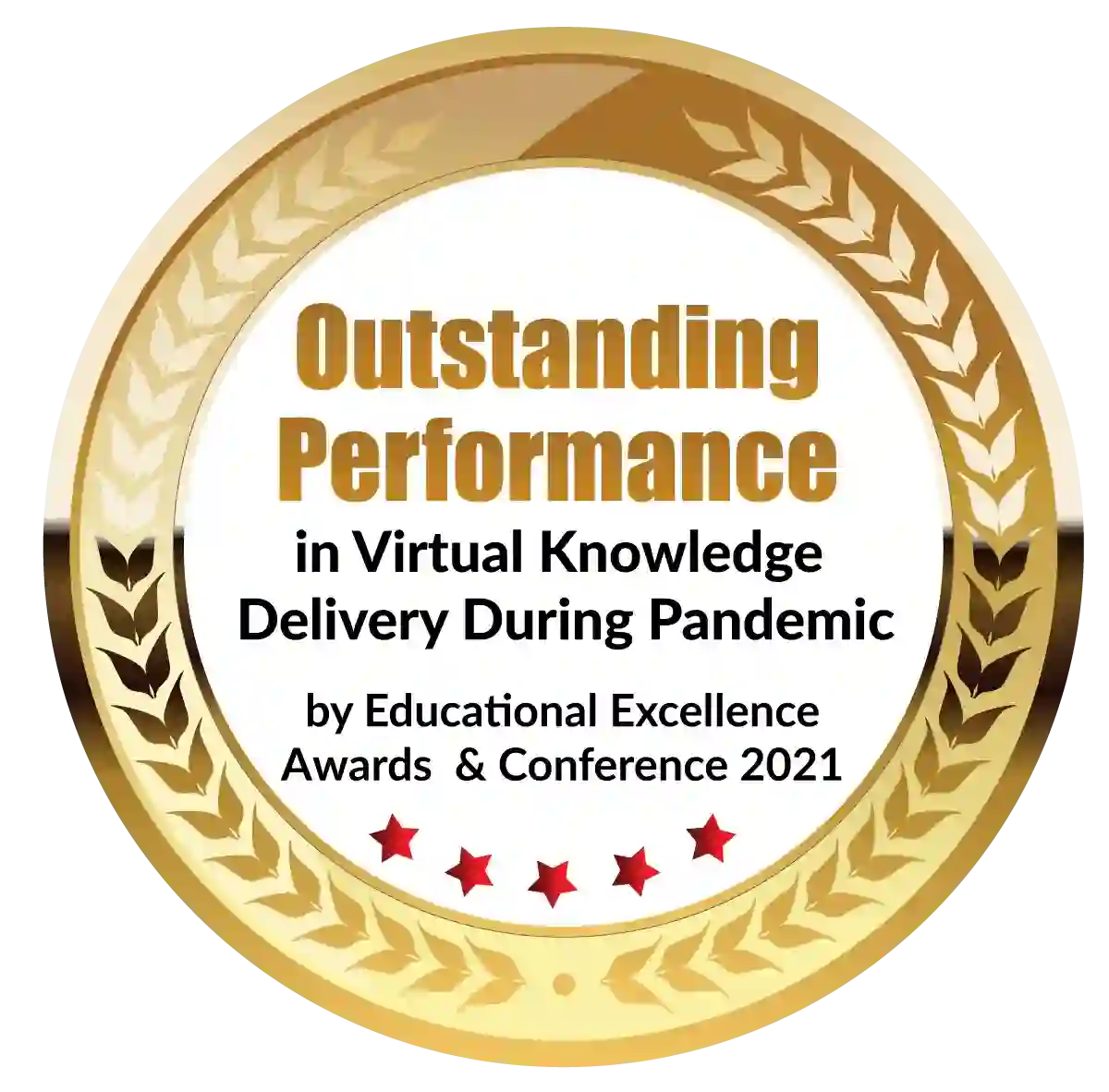 Outstanding Performance in Virtual Knowledge Delivery During Pandemic by Educational Excellence Awards & Conference 2021