Students Trained & Placed
Kitchen Training Facility
International & National Internships only at 5-star Properties
One to One Corporate Mentorship
An Entrepreneurial Culture at the Campus
Dignified with Rankings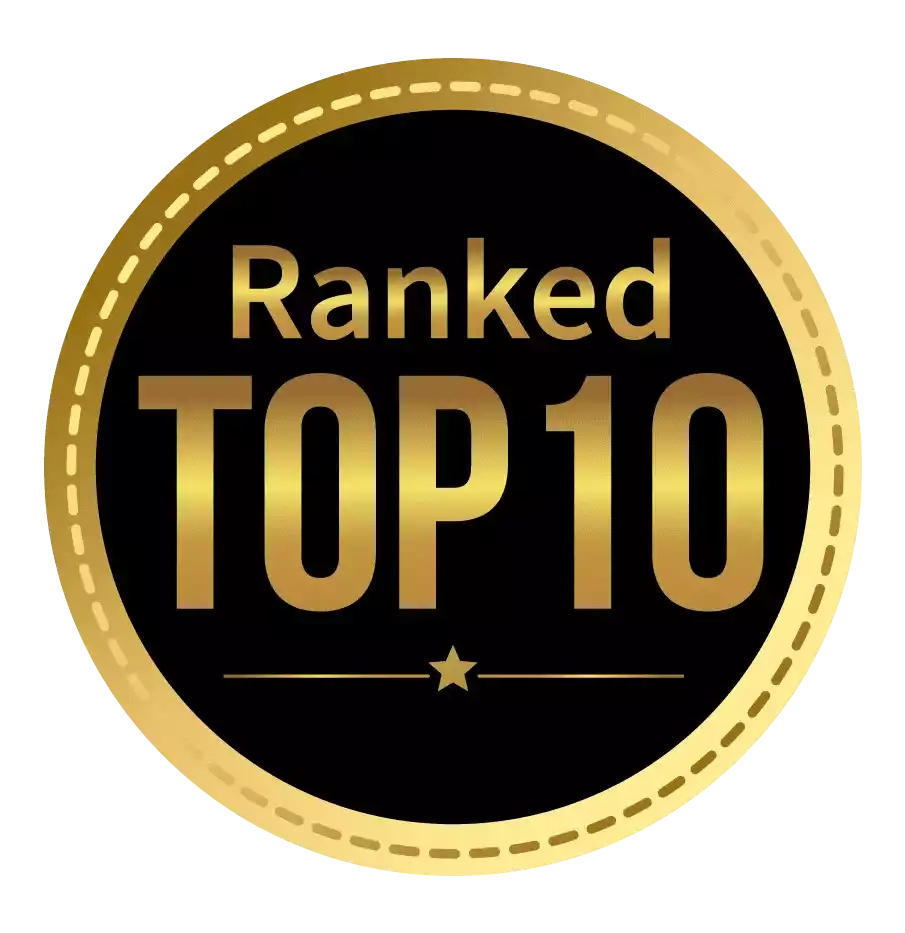 Amongst India's most promising Hotel Management Institute by Higher Education Review 2022
---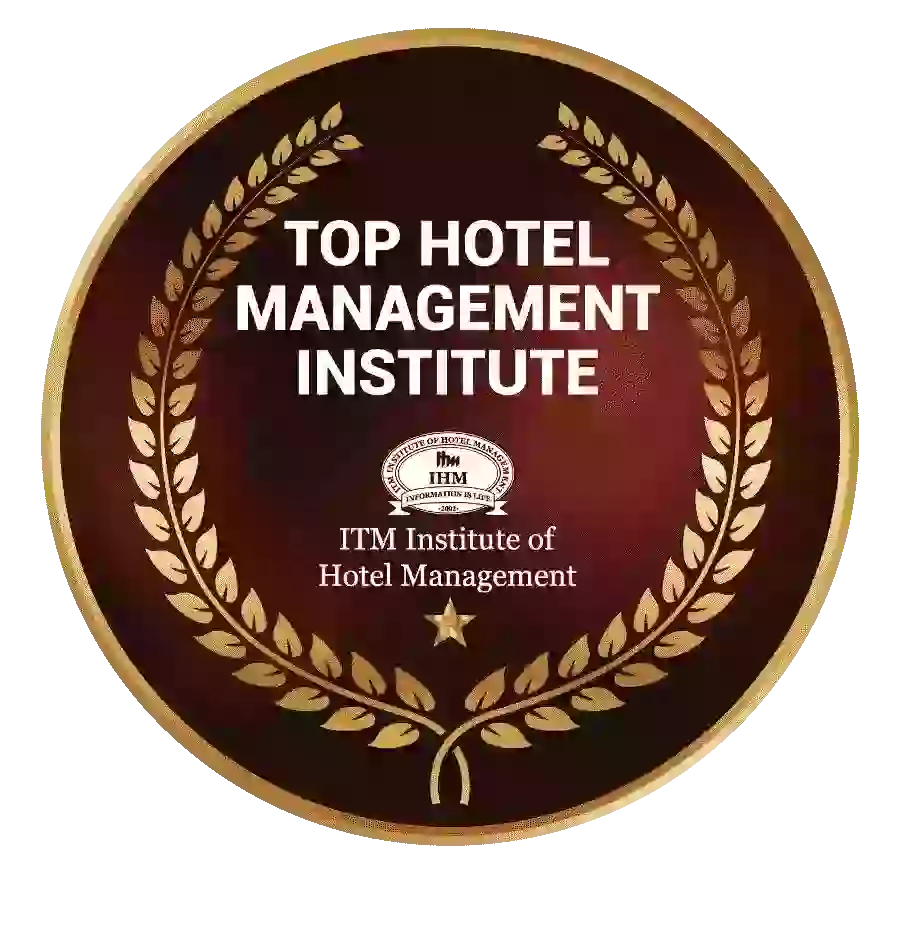 Ranked Top Hotel Management Institute awarded by Times Education Icon 2022
---
Quality Education, Outstanding Administration & Leading Infrastructure by Educational Excellence Awards & Conference 2021
---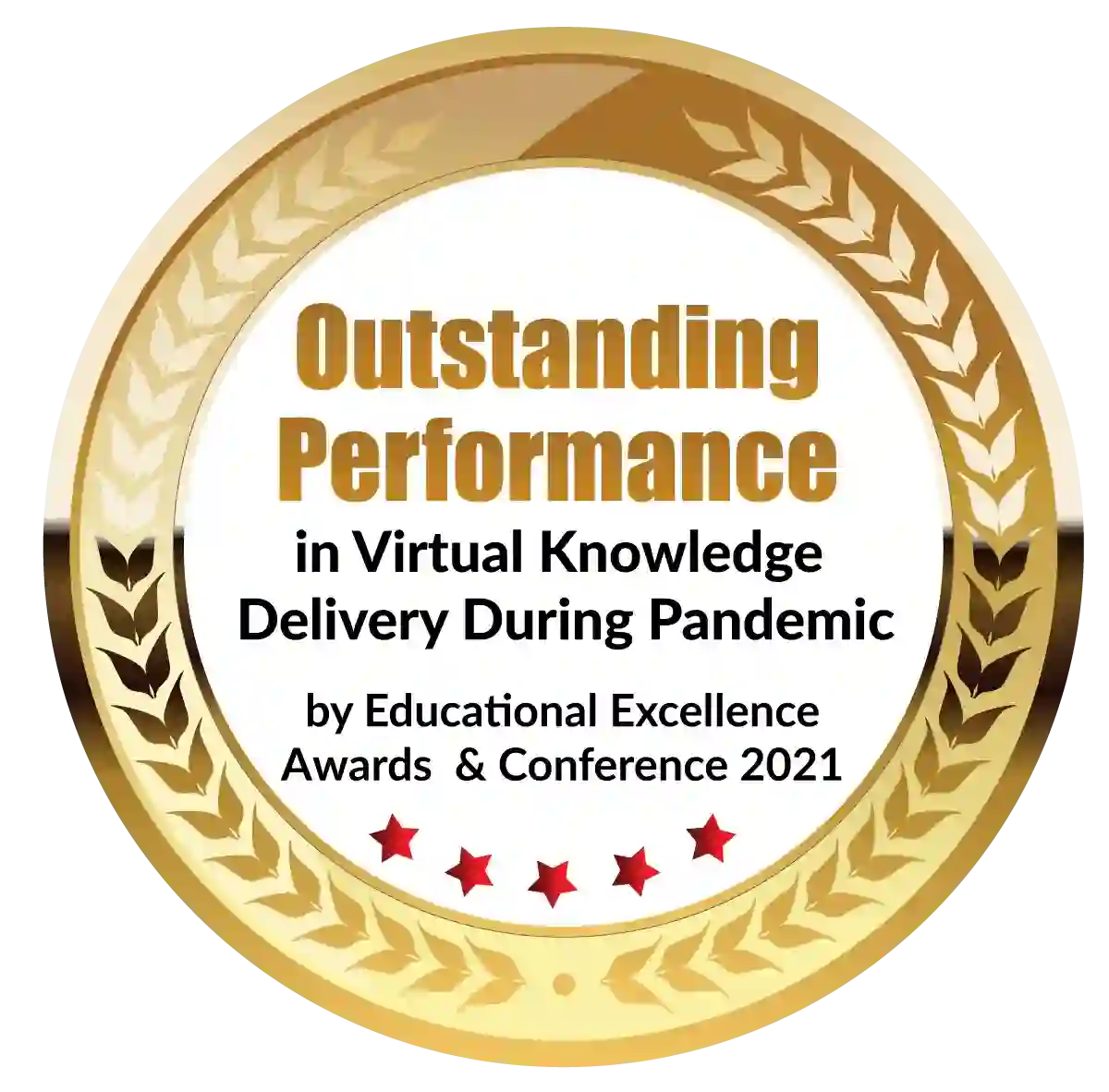 Outstanding Performance in Virtual Knowledge Delivery During Pandemic by Educational Excellence Awards & Conference 2021
The process of bringing customers into a retail business and securing the things they want is known as retail management. This not only saves the buyers their time but also guarantees that they can get their hands on things they like and be satisfied with their purchase. Customer relationship management, brand management, and sales management are all important aspects of retail management. Overall, retail management provides customers with a pleasurable shopping experience.
The Diploma in Retail Management focuses on company legislation, ownership, philosophy, and structures that may be used to develop well-managed enterprises. Employment hierarchies and management systems are among the topics covered. Students in this retail marketing course learn how to utilize the Internet to establish enterprises by using communication ideas learned in previous marketing and business courses. Web development and computer applications are two examples of practical talents.
Students learn how to make use of the internet in the best way possible which expands their networking and information transfer skills as well as their understanding of the contemporary marketing environment. The marketing and retail aspects are frequently included in the retail marketing course.
What is retail management?
A retail management course is available for a duration of a one-year full-time graduate program.
The domain that involves increasing sales and customer satisfaction by increasing consumers' awareness of the goods and services offered is known as retail management. The academic principles required to weigh the practices of the retail management domain are primarily imparted in the Diploma in Retail Management program.
The retail industry is one of the world's fastest-growing and most complex businesses, and it contributes to the country's economic growth. The country's demand for trained workers has grown in the retail industry over the last several years and continues to grow in the current times. The demand for competent and skilled employees in the retail sector has risen in recent years too. Those interested in merchandise, market & marketing, advertising, sales, campaigning, and market research can consider taking up a career in retail management.
Through actual project work, the post-graduate diploma in retail management prepares students for the corporate world by equipping them with practical techniques to implement.
The post-graduate diploma in retail management assists people who are good at listening to the consumers in ensuring that their needs are addressed. The demand for efficient retail management professionals has risen dramatically in recent years, given that the country's retail industry has been growing and the presence of strong corporate leaders has grown too. They can also look for jobs managing certain stores and their day-to-day operations.
Management aspects in this field
The diploma in retail management content is tailored to meet the needs of the retail business in the real world. International retailing, consumer buying behavior, retail buying method, franchising, retail management, visual merchandising, and other facets of retail management are taught by the curriculum along with the other practical aspects. It helps the candidates learn the basics and strategies in the retail management world and concentrates on the development of all abilities required for a skilled manager.
An MBA in Retail Management, also allows you to contribute significantly to the growth of a firm and its global expansion. The curriculum also prepares students for careers in the global market.
Skills required to be a retail manager
The skills required to be a successful retail manager include problem-solving skills, listening skills, organizational skills, strong communication skills, better customer service, professionalism to list a few.
The candidates must also equip themselves with the technical and professional skills required for the job too. 
The responsibilities of a retail manager
Hiring, managing, training, and motivating the new employees.
Managing the work schedules of the employees.
Developing short- and long-term company plans and strategies and implementing them accordingly.
Set store sales targets, anticipate future sales volumes, and stick to sales quotas.
Create and carry out promotions.
Establishing and monitoring the store budgets to increase sales and profitability.
Purchase things from merchants and providers, and work out terms with them.
Analyzing and organizing the store inventory.
Make and keep eye-catching and accurate retail displays.
Organizing and supervising product line evaluations.
Reprioritizing the merchandise and. 
Work with and report to the company's senior management 
Controlling the receipts and creating sales and inventory reports on a daily or monthly basis.
Financial data, such as sales patterns, should be communicated well.
Customers should be greeted with a smile and assistance.
Answer consumer queries, concerns, and comments.
Examine market trends and competitive information.
The salary offered
A sales professional who is new to retail management might earn between 2 and 3 lakhs per year. You can make a good salary if you've gained experience in dealing with customers, supplies, and floor management. You may earn between Rs. 6 and Rs. 7 lakh per year after obtaining expertise.
Salary in the retail industry is determined by your educational background, employer, location of employment, and job description. As part of this job, you'll get a bonus, incentives, and unique gifts. Salary varies depending on a variety of criteria such as stores, locations, and items when working overseas. 
A PGDM in retail management degree can help a candidate with better pay as well as great career opportunities ahead of time. 
Why retail management is a good career choice for students?
Retail isn't going away because businesses will always need to sell products and services, and they'll always need people to help them do so in an inefficient and lucrative manner. As a result, retail management will continue to be in high demand as a career.
A career in retail management can also provide you with the opportunity to run your own business, from behind-the-scenes activities to consumer interactions on the sales floor. You'll be in charge of everything that makes a retail shop successful, including the merchandise, visual presentation, sales staff, and customer service, as a retail manager.
Furthermore, if you possess the attributes and talents necessary to be a successful retail manager, such as a strong customer focus, the ability to manage people, and leadership skills, a career in retail management may be a suitable fit for you. If you love communicating with your community and staying current on product trends, it may be a satisfying job.
Diploma in the retail management course structure
The introduction and idea of retail management, retailing trends, pricing and merchandising, segmentation, relationship marketing, and information technology in retailing are all taught to candidates post the completion of a degree in retail management. Degree and certificate programs in retail management are available on an online as well as an offline basis.
The candidates can also opt for an online course in the field. The online diploma in retail management helps the candidates with more flexibility in terms of pace and terms of their geographical location. 
Since the mode of education is completely online, the fee structure, duration, and syllabus might differ depending on the institute. 
The admission process
To be considered for admission, you must have completed your 12th grade with a minimum of 50% in any subject. You may be required to take an admission test administered by the institutions if you want to pursue an MBA (Integrated).
Some of the universal admission examinations for management study in any stream are the CAT 2021, MAT 2021, and XAT 2021. The admissions process is based on the results of these entrance exams.
Career scope
The retail industry is one of the world's fastest expanding and most complex businesses, and it is a substantial aspect of the country's economic progress. The demand for competent individuals in the retail sector has risen in recent years. Those interested in merchandise, market & marketing, sales, advertising, campaigning, and market research should pursue a career in retail management.
Department shops, advertising agencies, supply chains, supermarkets, and other businesses provide job possibilities in this industry. Retailing includes direct engagement with customers as well as the coordination of corporate activities. 
After a PGDM in retail management, the candidates are in a better position to take up better job opportunities as their experience in the field grows beyond the novice candidates. 
Retail managers are responsible for issue resolution, supply analysis, retail order tracking, merchandising, human resources, and stock management, among other things. As a retail manager, you might work with manufacturing organizations to provide customers with product information. Other businesses, such as insurance, banking, education, and healthcare, require retail managers.
The supermarkets and other similar big retail businesses may offer work prospects in the retail industry. After gaining experience, you may begin your career as a sales executive and progress to a higher position as a manager in a mall or a shop.
Many international retail sectors are increasing in the Indian market, and candidates may also be able to work for one of them. Client contact, sales, supervision, goods shipment, management, and administrative services are all good places to start.
There are multiple job titles that a candidate can opt for. Those jobs include - sales managers, floor managers, retail managers, marketing managers, supply chain distributors, customer care executives, merchandisers, marketing store executives, and many others.
Dignified with Rankings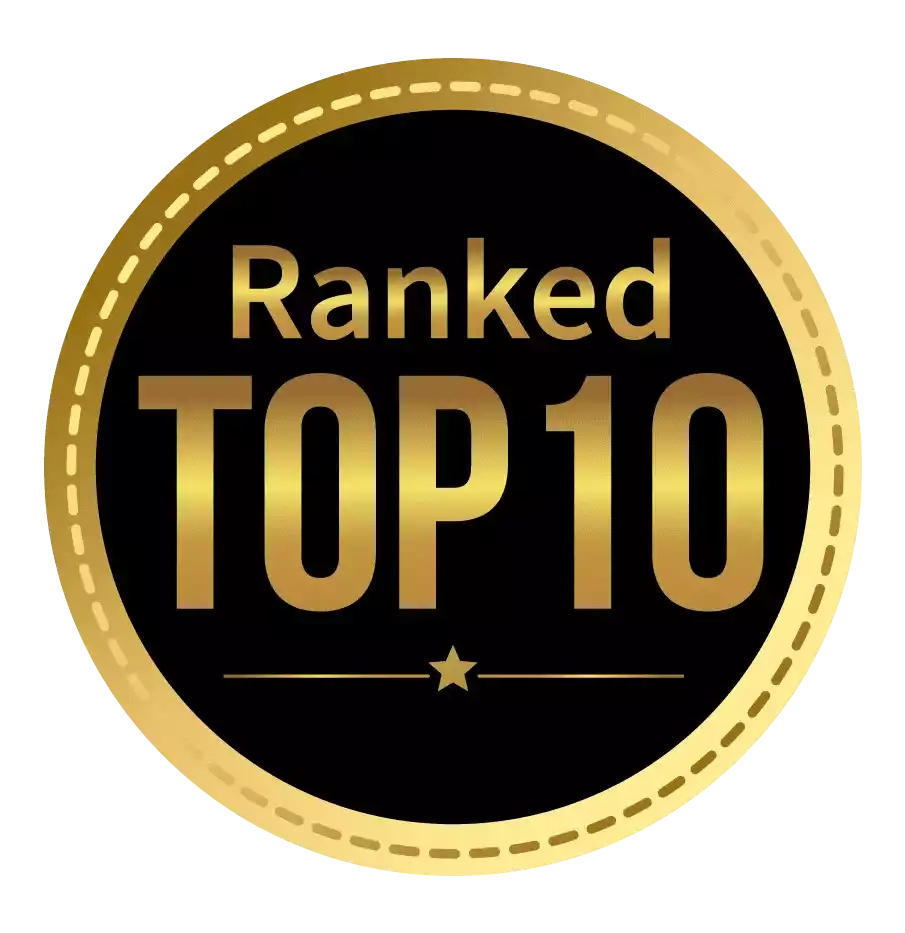 Amongst India's most promising Hotel Management Institute by Higher Education Review 2021
---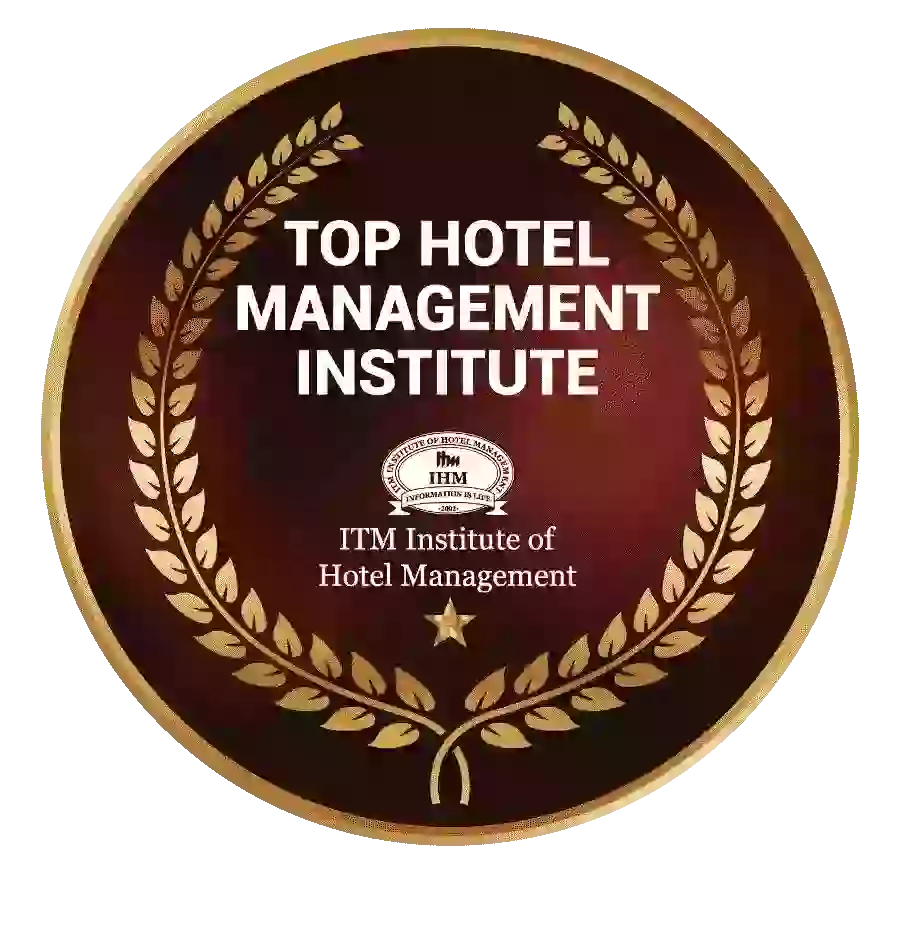 Ranked Top Hotel Management Institute awarded by Times Education Icon 2022
---
Quality Education, Outstanding Administration & Leading Infrastructure by Educational Excellence Awards & Conference 2021
---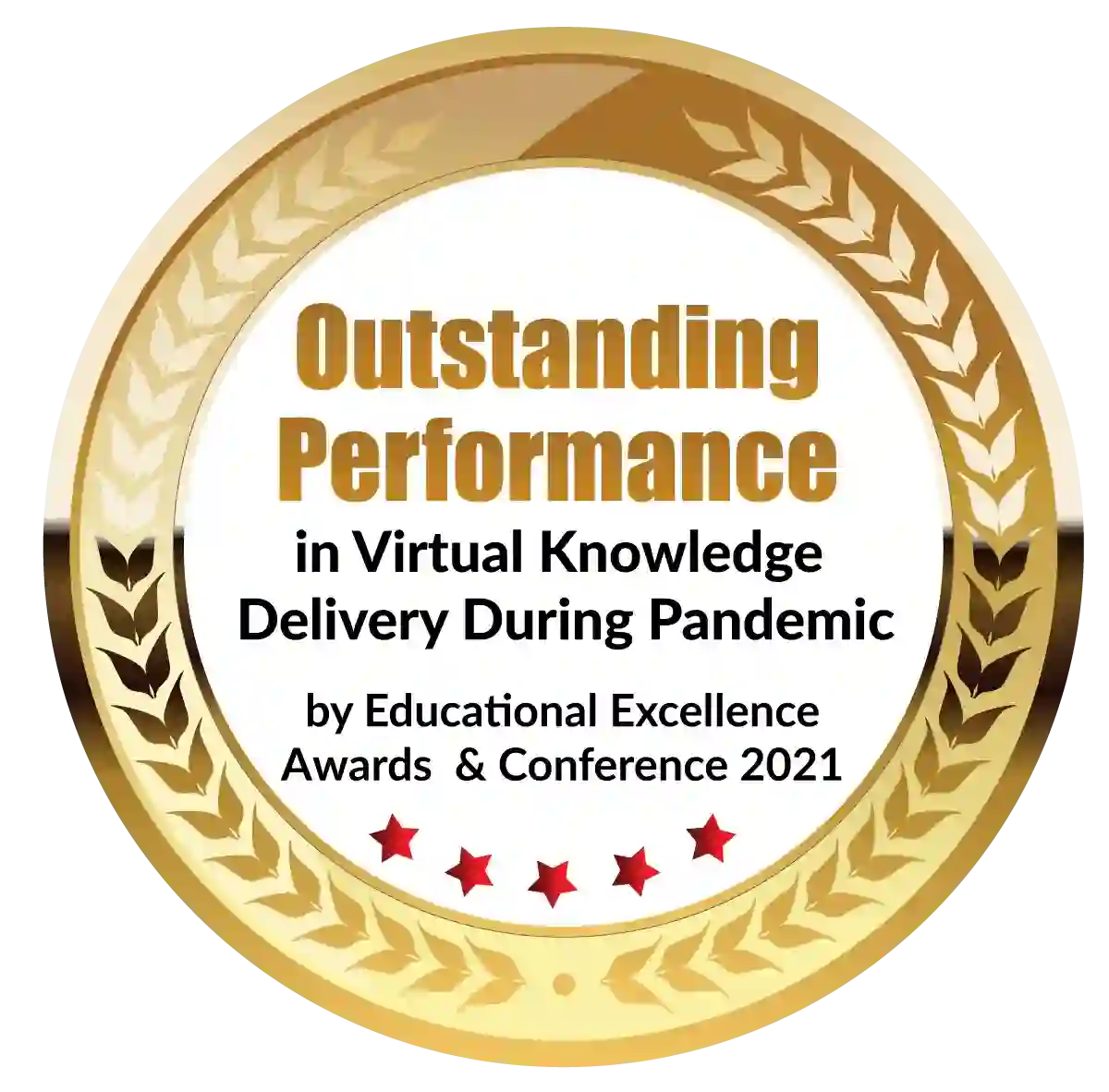 Outstanding Performance in Virtual Knowledge Delivery During Pandemic by Educational Excellence Awards & Conference 2021