Students Trained & Placed
Kitchen Training Facility
International & National Internships only at 5-star Properties
One to One Corporate Mentorship
An Entrepreneurial Culture at the Campus
Dignified with Rankings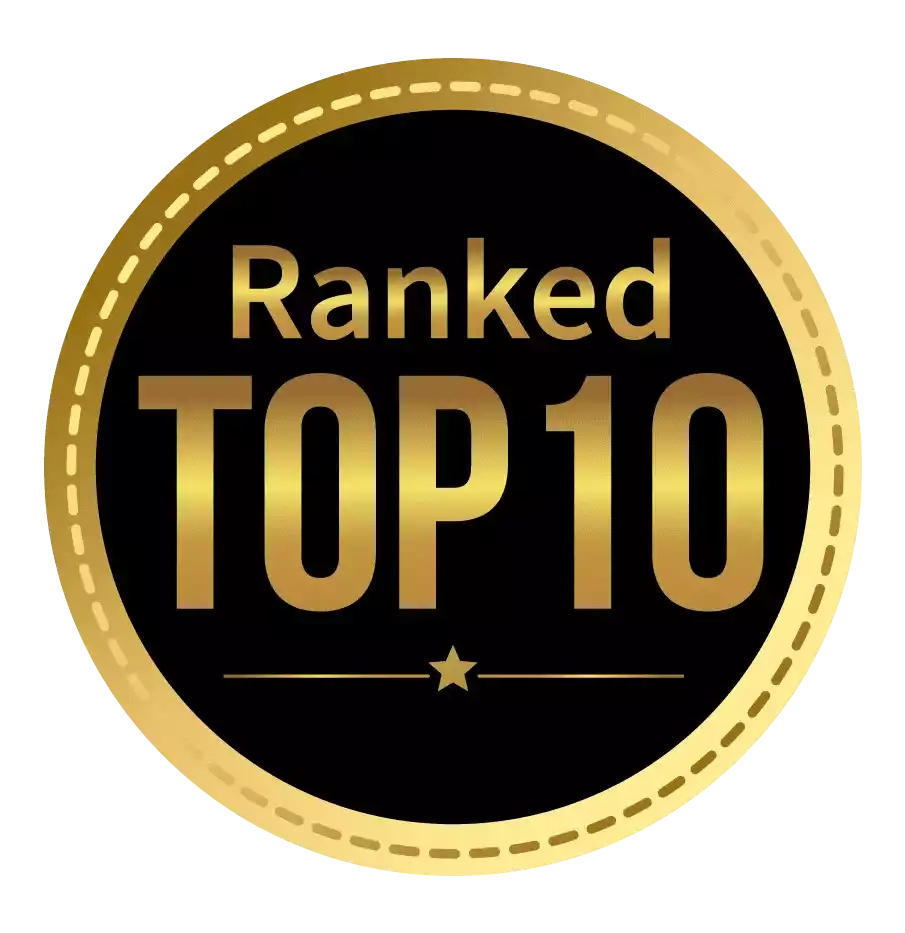 Amongst India's most promising Hotel Management Institute by Higher Education Review 2022
---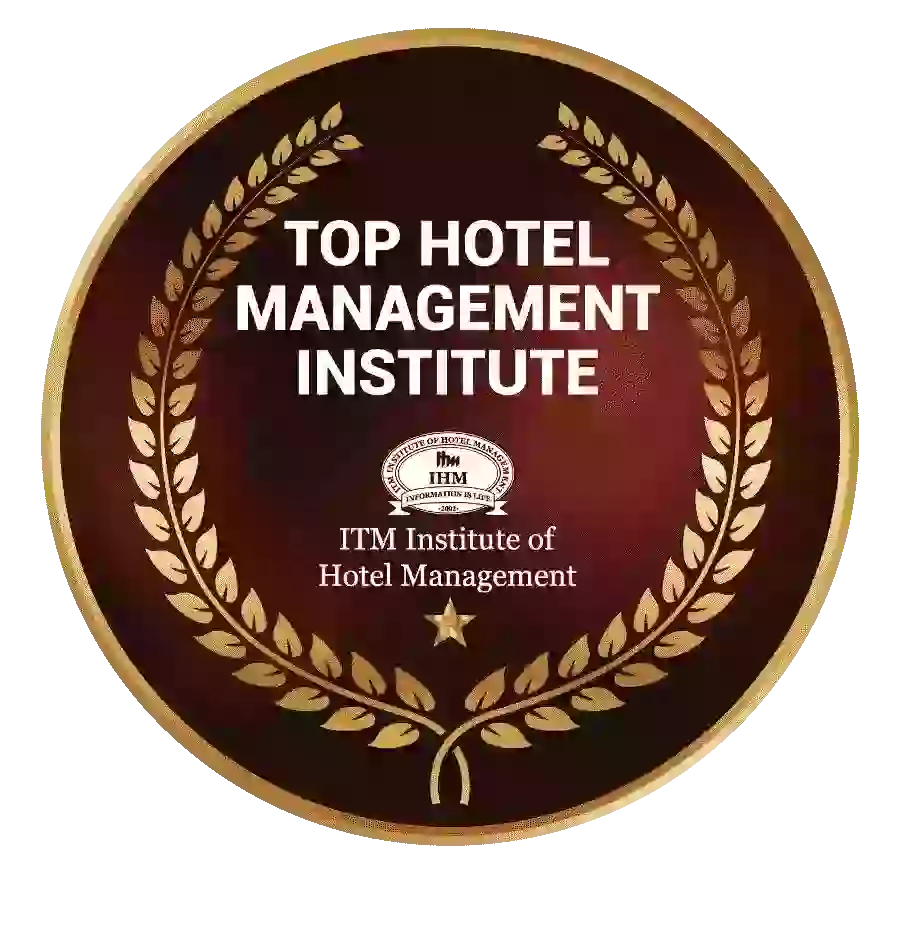 Ranked Top Hotel Management Institute awarded by Times Education Icon 2022
---
Quality Education, Outstanding Administration & Leading Infrastructure by Educational Excellence Awards & Conference 2021
---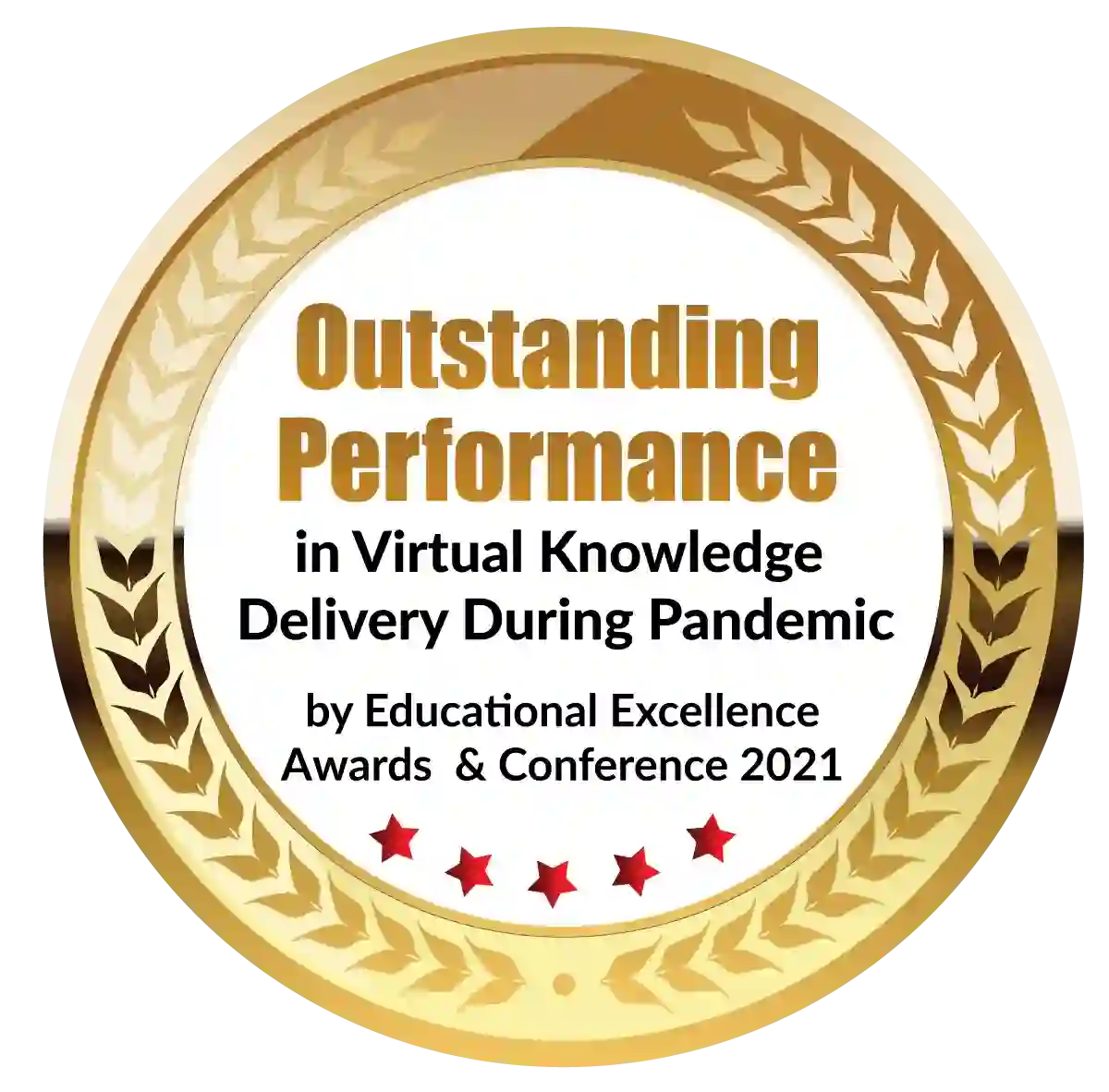 Outstanding Performance in Virtual Knowledge Delivery During Pandemic by Educational Excellence Awards & Conference 2021
How a Post graduate diploma degree is the best option for you in the finance field of work
What is a Postgraduate Diploma in Finance?
Finance is the capital required to launch a new business. It could be for a start-up, a new enterprise, the acquisition of another company, or an investment on behalf of the company. Finance is the company's capital, and a PGDM in Finance teaches you all you need to know about financial management. It is one of the most significant components of running a business because all businesses have plans to grow and expand on a regular basis.
A lucrative choice is a postgraduate diploma in financial management. It's like the lifeline of any company. Let's look at the PGDM Finance scope and why it's so important in any company. The PGDM in Banking and Finance is one of the most in-demand programs in the world. It provides good job chances in any firm, and the financial module includes important topics including working capital management, acquisitions, and international finance and mergers.
Many people pursue a PGDM in Finance following graduation since it offers a lot of opportunities for a high-paying, long-term career. Although the MBA version is also popular, companies prefer the PGDM in finance since it is more industry-focused. Many more variables combine to make the Finance technology course one of the best programs available.
You can discover a wealth of useful information about the PGDM in Finance degree program in the accompanying blog. You will get a full insight into the postgraduate degree course, from the eligibility criteria to the job options after Postgraduate Finance. You will be free to determine whether or not you wish to continue with this course after graduation.
Eligibility for the Postgraduate Finance Program
Before deciding on a course for your post-graduation, make sure you are eligible for it. Distinct postgraduate programs have different criteria, which influences your decision to enroll in the program.
The following are the requirements for pursuing a PGDM in finance:
You must have completed a government-approved degree program.
You must have a final graduation percentage of greater than 50%.
Students from various fields are allowed, but management graduates are given a favor by select institutes.
A few colleges offer merit-based admission. You can apply for college admission right away.
You will be required to take a competitive entrance exam by the majority of universities. To be considered for admission, you must achieve a specific percentile.
Top Reasons to Pursue a PGDM in Finance
You should ask yourself why you want to pursue a PGDM in finance in the first place. Because this is the course that will determine your career and future, there should be some compelling reasons for you to invest time and money in it.
Here are some reasons why pursuing a Finance technology course is a good idea.
Ever-Expanding Sector 
The finance industry is growing over the world, especially in India. This indicates that favorable growth will continue for the foreseeable future. There will be ups and downs, but the market will rapidly recover. In addition, the finance business is well-regulated, resulting in a safe atmosphere.
Numerous Professions 
There are numerous professions in finance to choose from. During the course, you will be able to determine which field most interests you and then choose to pursue a career in that field.
Scope of Careers
There are several work options in the finance industry. It is a very important industries in the global sector. As a result, if you enter this field, your career will immediately take off.
High Salaries 
You can expect to earn a good income with excellent benefits because this degree is all about money. Of course, it all depends on the company you work for and your negotiation skills, but with a PGDM in finance, you're already on your way to a good salary.
Changing Jobs
One of the benefits of working in finance is that there is a lot of competition and a lot of huge players. As a result, you will have a plethora of career opportunities as well as offers to move companies for a greater salary.
Course Syllabus & Subjects for the PGDM in Finance
Knowing the syllabus and subjects is another excellent technique to learn about the PG in Finance and decide whether or not to pursue it. This is a two-year program separated into two semesters. The topics are listed below.
Sem 1
Financial Markets
Cost and Management Accounting
Accounting System
Financial Statement Analysis
Sem 2
International Finance
Investment Management
Taxation (Direct and Indirect)
Financial Management
The PGDM-finance program is designed for qualified students who want to expand their knowledge of many facets of financial management, such as working capital management, international finance, and mergers and acquisitions, among other topics. The PGDM-finance program will assist students in gaining a thorough understanding of the duties and responsibilities of financial managers in a business. It will assist in comprehending the steps involved in examining a company's cost centers, expenses, and profits, as well as creating a balance sheet by comprehending the concepts of cost minimization and profit maximization.
Prerequisites for the PGDM in Finance
If you've opted to pursue a PG in Finance. You should ensure that you have the following abilities.
1. Management and communication abilities
2. Analytical and mathematical abilities
3. Research and attention to detail
After PGDM in Finance, what is the scope?
Almost every sector, regardless of size or organization, requires a financial manager. Finance is a massive industry with thousands of years of history. Asset management, retail banking, financial consulting and planning, taxes, corporate finance, investment banking, risk management, equity analyst, business analyst, sales and trading, personal finance, and insurance are some of the occupations in finance management.
The potential for PGDM finance is growing at the same time as other businesses. In India, every industry is at its height in terms of growth rate, particularly in metro cities like Hyderabad, Bangalore, Mumbai, Delhi, and Chennai. 
The job options provided by a PGDM in Finance are one of the main reasons why students choose it. Here are a few options for you to consider. All of these occupations are distinct from one another, and they all pay well.
Here are the top finance career and job options after a PGDM:
A financial advisor
A financial advisor's job is to advise and assist clients in achieving their short- and long-term financial objectives. This covers things like buying a house, paying for your children's school, and retiring. A financial advisor's role is to provide their clients with investment, tax, and insurance advice. At the senior level, finance advisors earn between 7 and 10 lakhs per year.
Financial planner
A financial planner's job is to cover all aspects of a client's financial needs and to play an important part in achieving each of the client's objectives. Risk management and insurance planning, investment and planning difficulties, retirement planning, tax planning, estate planning, cash flow management, and liberty management are just a few of the plans. At first, a financial planner makes about 3-5 lakhs per year (based on the organization).
An equity analyst.
An equity analyst's job is to investigate financial data and, if necessary, make significant changes to a business or industry. This equity analyst's job description includes reviewing stocks, bonds, and writing an equity research report. And, depending on the company where he works, he has a variety of responsibilities. At first, a stock analyst gets Rs. 3-4 lakhs per year (based on the organization).
Bank Manager 
While you may not start as a bank manager right away, this is a position you can work your way up to. Your job would be to handle the day-to-day operations of a bank branch.
Investment Banker
Most banks and financial organizations have now entered the market for investments and trade. Investment bankers work for banks and financial institutions, providing a wide range of financial services.
Financial Manager 
The individuals in charge of an organization's financial health are known as financial managers. They are in charge of preparing reports, making investments, and setting and achieving financial objectives.
Financial Advisor
Financial advisors offer professional guidance on investments and other financial problems. Financial advisors might work full-time for a company or provide consulting services to individuals and businesses.
Portfolio Manager
A portfolio manager is someone who is responsible for putting together and managing an investment portfolio that includes a variety of financial products. They can work for a firm or freelance for other businesses and individuals.
Dignified with Rankings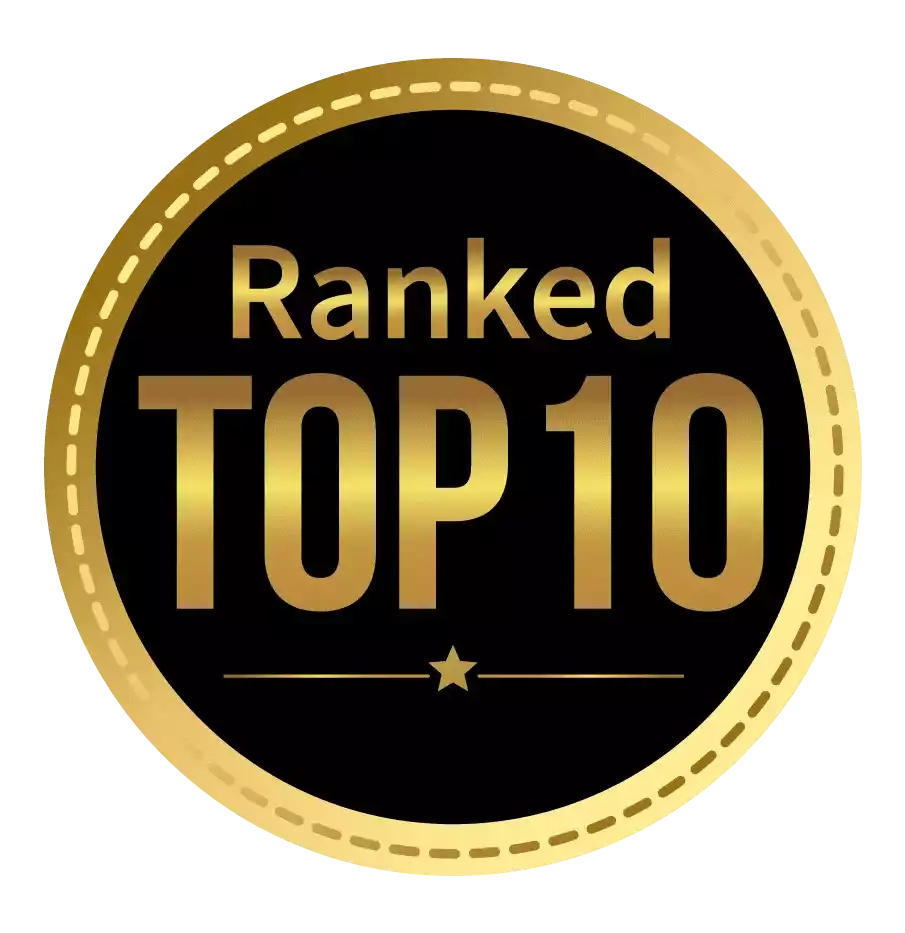 Amongst India's most promising Hotel Management Institute by Higher Education Review 2021
---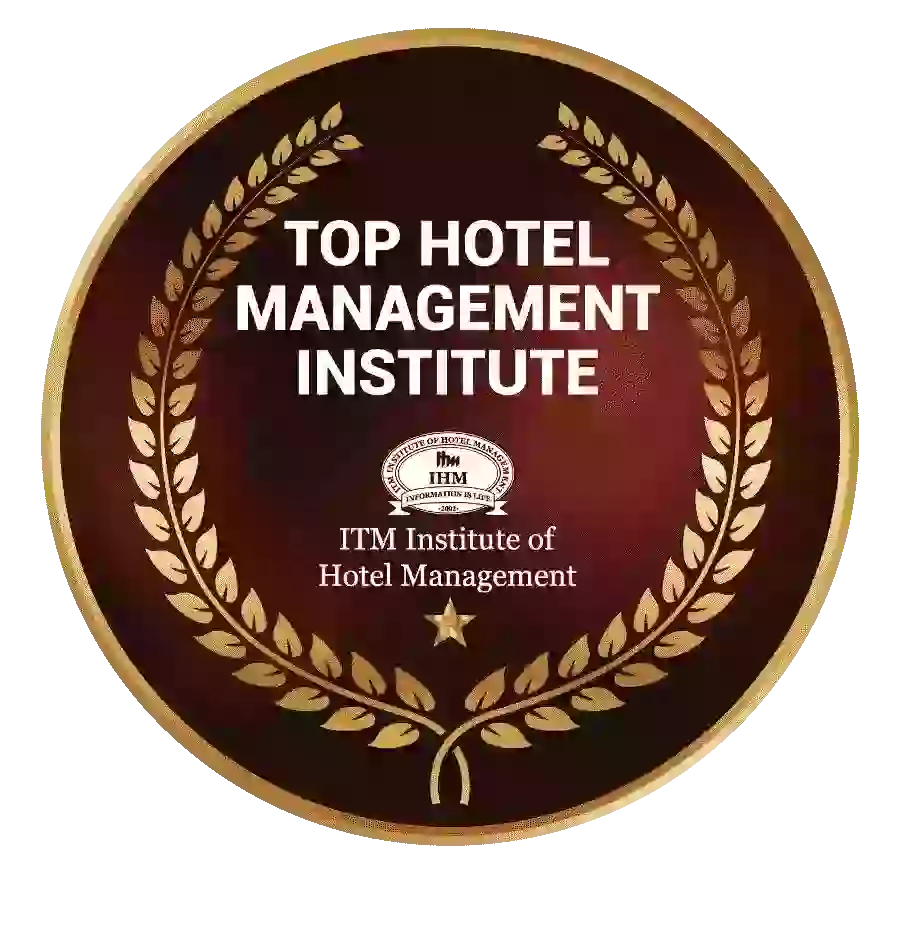 Ranked Top Hotel Management Institute awarded by Times Education Icon 2022
---
Quality Education, Outstanding Administration & Leading Infrastructure by Educational Excellence Awards & Conference 2021
---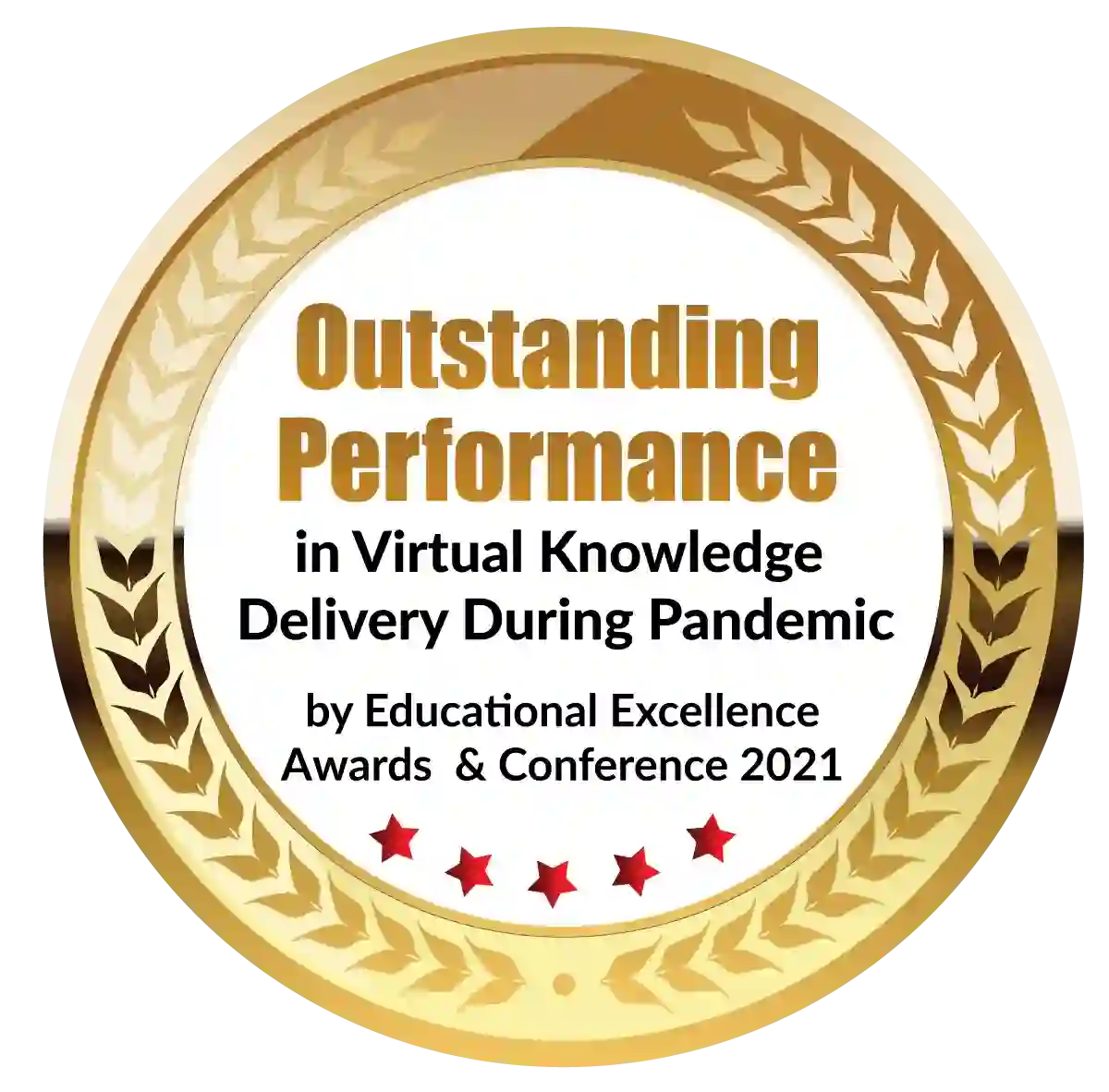 Outstanding Performance in Virtual Knowledge Delivery During Pandemic by Educational Excellence Awards & Conference 2021