Students Trained & Placed
Kitchen Training Facility
International & National Internships only at 5-star Properties
One to One Corporate Mentorship
An Entrepreneurial Culture at the Campus
Dignified with Rankings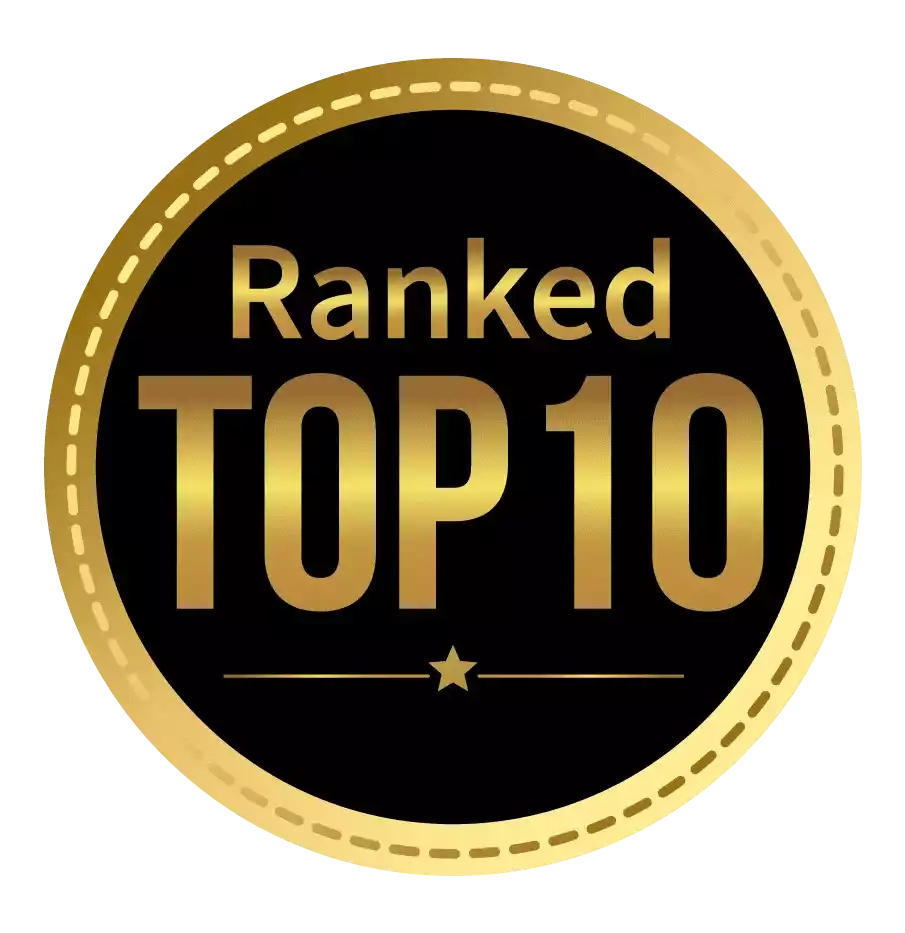 Amongst India's most promising Hotel Management Institute by Higher Education Review 2022
---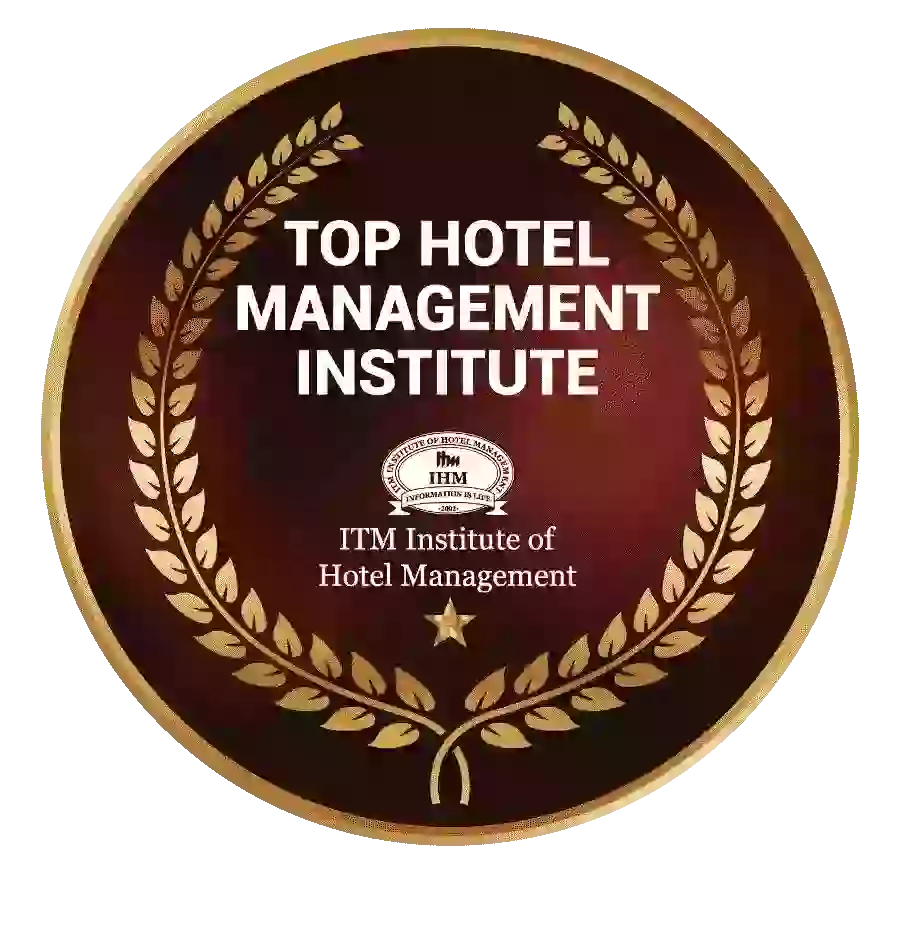 Ranked Top Hotel Management Institute awarded by Times Education Icon 2022
---
Quality Education, Outstanding Administration & Leading Infrastructure by Educational Excellence Awards & Conference 2021
---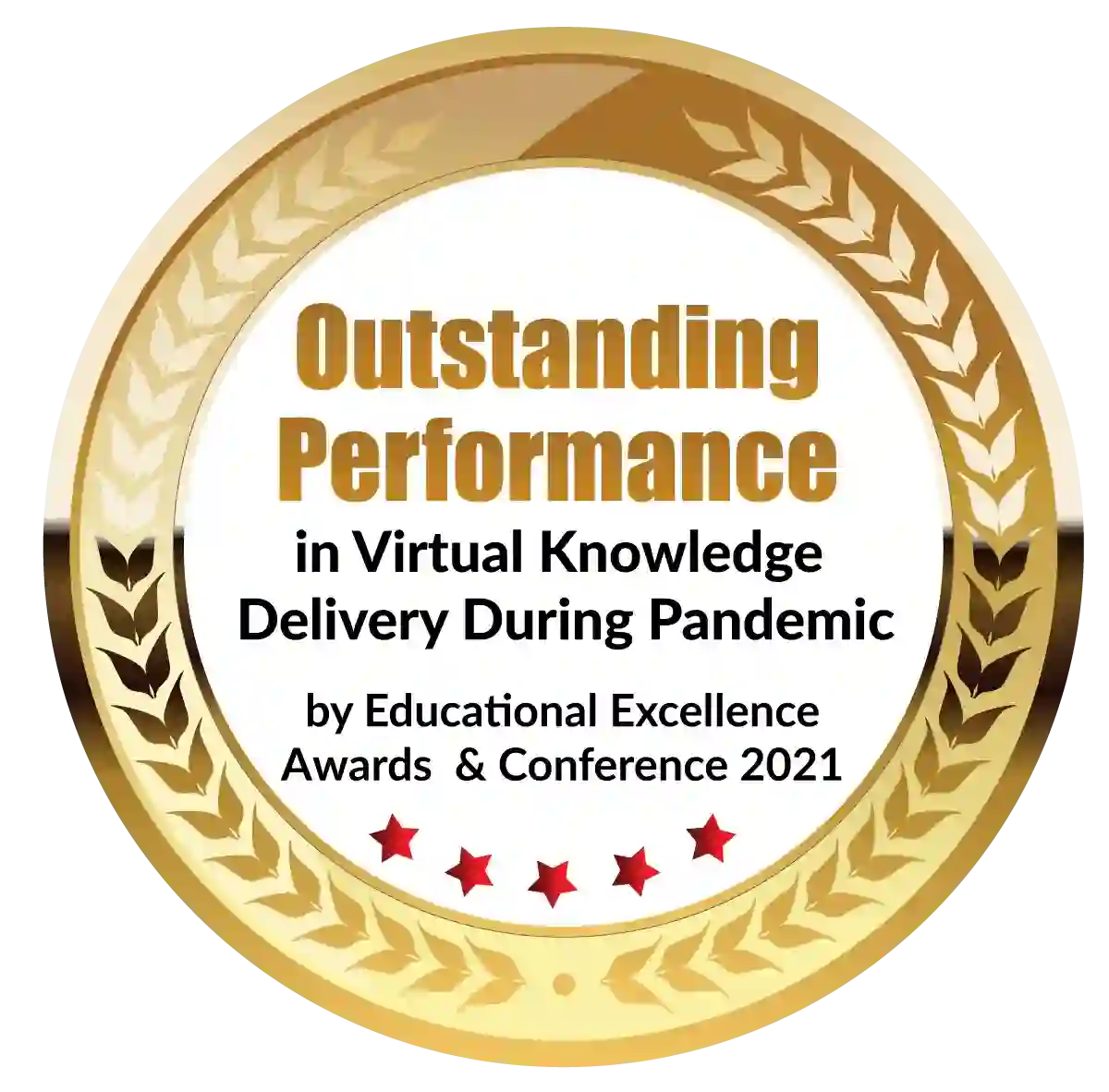 Outstanding Performance in Virtual Knowledge Delivery During Pandemic by Educational Excellence Awards & Conference 2021
Education is a necessity in today's times! It is a needed asset for survival in the country! Your needs and wants can be fulfilled only by getting a good education and then working with the best companies! 
It's always our dream to work in good corporate offices and have a balanced work life. This will be possible if you graduate from the best colleges in India. That will help you raise the bar in your workplace as well as in your life!
Let's have a look at the best courses and colleges in India and what we need to do in order to secure a place in those colleges!
Why choose PGDM courses in India?
We are taught as children to excel at all tasks. So, if you want to excel in your career, these courses will point you in the right direction.
They teach you valuable workplace skills and how to deal with minor issues that may arise in the workplace.
Prospective management students can choose from a variety of colleges and courses. With a management institute in every region of the country, choosing a program or college can be difficult. It all comes down to selecting the right college and course.
If you want to be a successful businessman or corporate counselor, you must choose the best business school. In India, there are thousands of management schools, the majority of which only teach theory.
However, in today's globalized and versatile world, one must choose the best PGDM College based on their needs and meritorious contribution to education.
What courses are offered in the top Postgraduate Diploma in Management colleges in India?
PGDM in Marketing
PGDM in Human Resource
PGDM in Operations
PGDM in Information and Technology
PGDM in Research and Business Analytics
PGDM in Enterprise Management
PGDM in International Finance
PGDM in International Business
PGDM in Supply Chain and Logistics
Some additional courses offered by top PGDM colleges in India-
Consumer Behavior
Organizational Behavior
Marketing Management
Accounting for Managers
Cost and Management Accounting
Managerial Economics
Human Resource Management
Business Policy & Ethics
Financial Management
Macro Economics
Personal and Professional Skills
Computer Applications for Business
Legal Aspects of Business
Operation  Management
International Business
Sales and Distribution Management
B2B Marketing
Derivatives & Risk Management
Team Dynamics at Workplace
HR Analytics
Global Human Resource Management
Sales Operations Planning
Key skills required for studying from top PGDM colleges in India-
Innovative ways of Problem-solving
Teamwork and Team spirit
Communication skills
Learning capabilities
Leadership skills
Decision Making 
Time Management
Adaptability
Curiosity and active listening 
What are the key elements of these courses in India?
Marketing Administration -
Marketing and management require a significant amount of effort to study. It necessitates planning, strategizing, marketing, and service provision, as well as new ideas.
This is done to achieve a predetermined goal, which may differ depending on the demands of a company or an individual.
Information Technology Fundamentals-
In order to keep up with the current demand in the IT industry, this course also includes a topic that provides you with a fundamental understanding of what information technology is all about.
By studying this subject, you will gain an understanding of the global market dynamics for the IT sector.
Business Law-
Because of this field of study, you become acquainted with the numerous regulations and consumer rights that you should be aware of before entering the market. Hiring practices, consumer rights, corporate law, jurisdiction, and human resource management are all covered by these laws.
Entrepreneurship-
In recent years, the country has seen an increase in entrepreneurship. With the growing population and economy, people strive to improve the economy by establishing businesses and providing employment.
As a result, this topic is crucial. This subject provides the student with a thorough understanding of risk management and the fundamentals of starting a business.
Financial Administration-
The financial assets of a specific organization are managed according to general management concepts in this field of study. This topic can help you manage your company's capital and other resources more effectively.
Admission procedure in India's top PGDM colleges-
To be admitted to a business school, you must pass the following tests-
The following are the entrance exams for colleges in India
MAT, CAT, CMAT, XAT, SNA, and GMAT are all exams.
This program lasts two years and results in a professional degree. This course, which primarily focuses on management, is offered by many prestigious institutions across the country.
Admission costs between 10 and 20 lakh Indian rupees.
Even after achieving a 99 percentile on the CAT exam, candidates must choose a suitable B-School to give them a competitive advantage.
Because of these entrances, you become better prepared to face and overcome the most difficult situations!
Criteria for admission to top PGDM colleges in India-
Candidates for admission must have a Bachelor's degree in any subject from an accredited institution or institute with a minimum grade point average of 50%.
At elite institutions such as IIM, however, graduation requires a minimum of 60% or 6.5 CGPA on a scale of 10.
There is no set upper age limit for the course.
The following is a list of the top PGDM colleges in India-
You spend your entire life at college. It is second only to your home. So enrolling in college is equivalent to looking for a good home.
You spend two to three years in college learning the trades of living in the world and dealing with problems head-on!
A good Postgraduate Diploma in Management college will assign you daily tasks, projects, and presentations and will evaluate you based on your understanding of current issues and problem-solving abilities.
ITM Group of Institution, Mumbai
IIM Ahmedabad
IIM Calcutta
IIM Bangalore
SP Jain
XLRI
IIM Lucknow
MDI
NMIMS
IMI New Delhi
TAPMI Manipal
Faculty of Management Studies(FMS), New Delhi
Shailesh J Mehta School of Management, Mumbai
Best job opportunities after going for Post Graduate Diploma in Management courses in India-
Business Consultant
Marketing Manager
HR Manager
PR Officer
Finance Manager
Strategic Manager
Brand Manager
International Sales Manager
Administrative Officer
Human Resource Manager
Business Analyst
Public Relations Officer
Financial Manager
Top Recruiters after PGDM-
Tata Consultancy Services Limited
Computer Sciences Corporation
Capgemini
Accenture
Wipro Technologies Ltd.
HCL Technologies Ltd.
Deloitte
EY (Ernst & Young)
Cognizant
Infosys Limited
J.P. Morgan Chase & Co.
Deutsche Bank
Cybage
IBM Corp.
In India, the average salary after completing a PGDM program is-
Post Graduate Diploma in Management jobs pays well in India. The average salary for this course in India ranges between INR 5 and 20 LPA. Finance, sales, marketing, human resources, and other industries all have PG diploma positions available.
Salaries are determined by the student's level of education and experience.
Advantages of pursuing a Postgraduate Diploma in Management degree-
Accreditations and Rankings
Excellent Curriculum Internships and Live Projects for Alumni Groups
Programs for Student Exchange
Possibilities for Placement
PGDM courses in India offer a distinct value proposition. In India, Postgraduate Diploma in Management colleges have teaching staff who provide practical knowledge at every stage. These courses are extremely valuable and also provide technical knowledge.
These courses will provide you with the necessary skill set as a management professional, as well as numerous opportunities to learn about the industry. If you are unsure about which Postgraduate Diploma in Management course to take.
You will have several career options in research organizations and institutes after completing this program. You can apply for jobs such as analytical experts and business analysts. Many management-level positions are available in the public sector for PGDM graduates.
Dignified with Rankings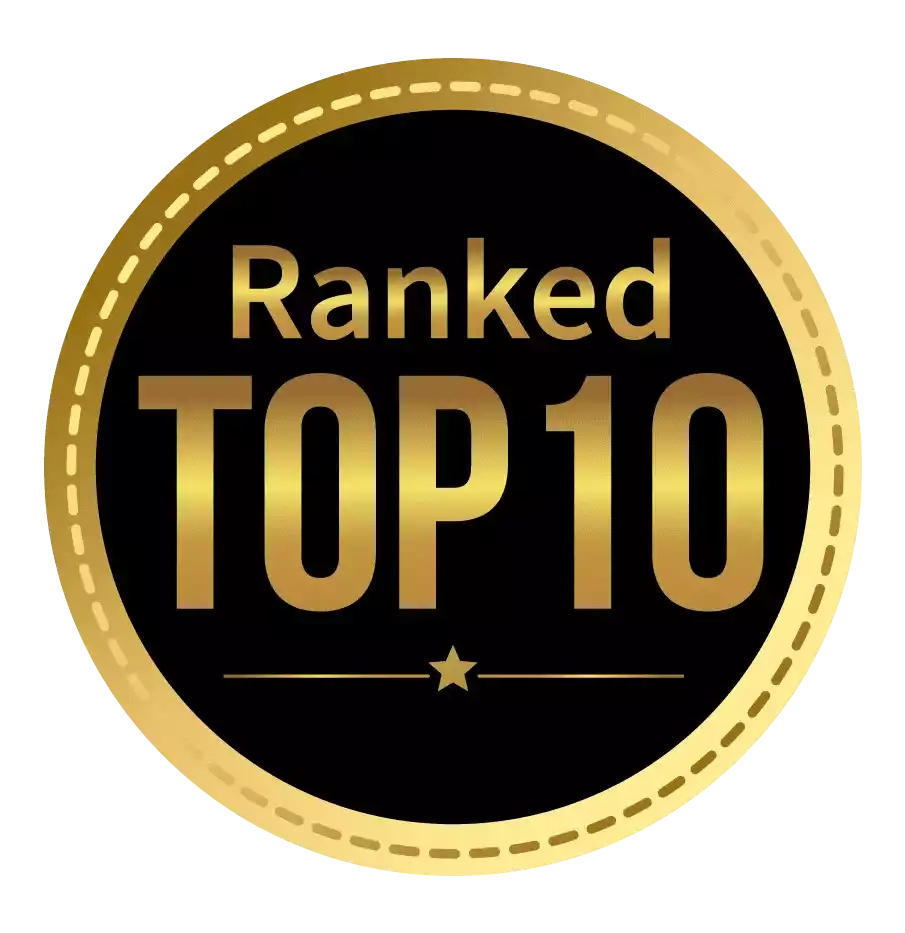 Amongst India's most promising Hotel Management Institute by Higher Education Review 2021
---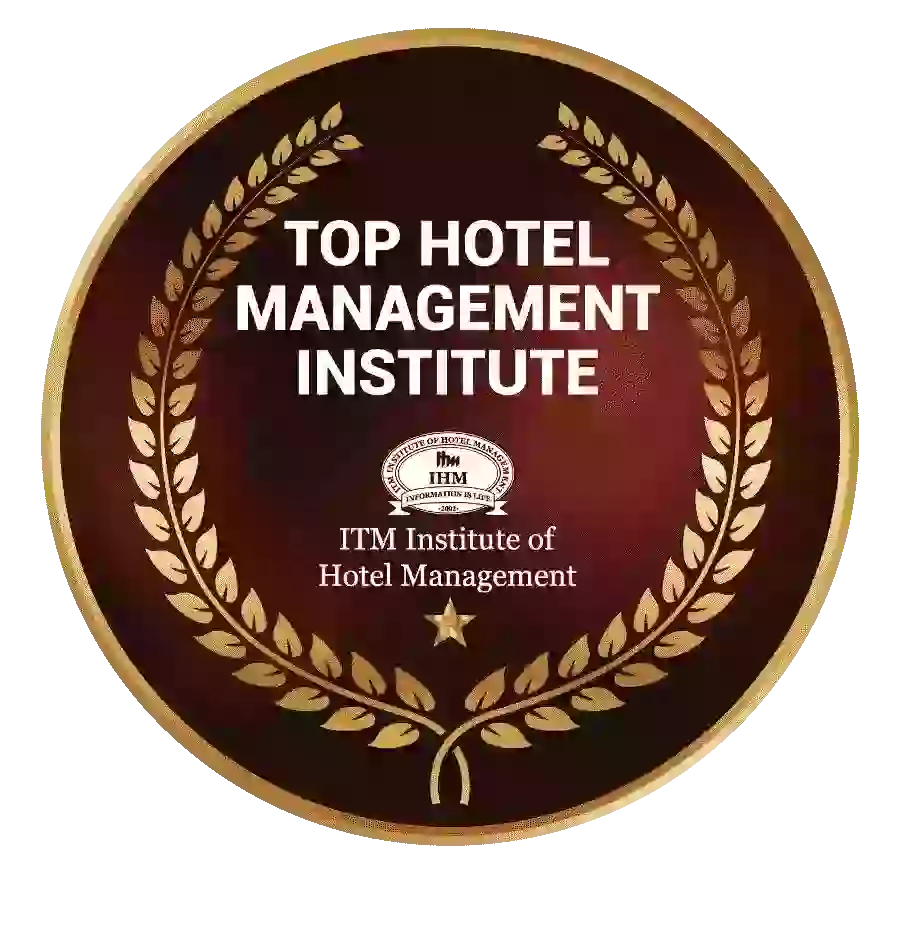 Ranked Top Hotel Management Institute awarded by Times Education Icon 2022
---
Quality Education, Outstanding Administration & Leading Infrastructure by Educational Excellence Awards & Conference 2021
---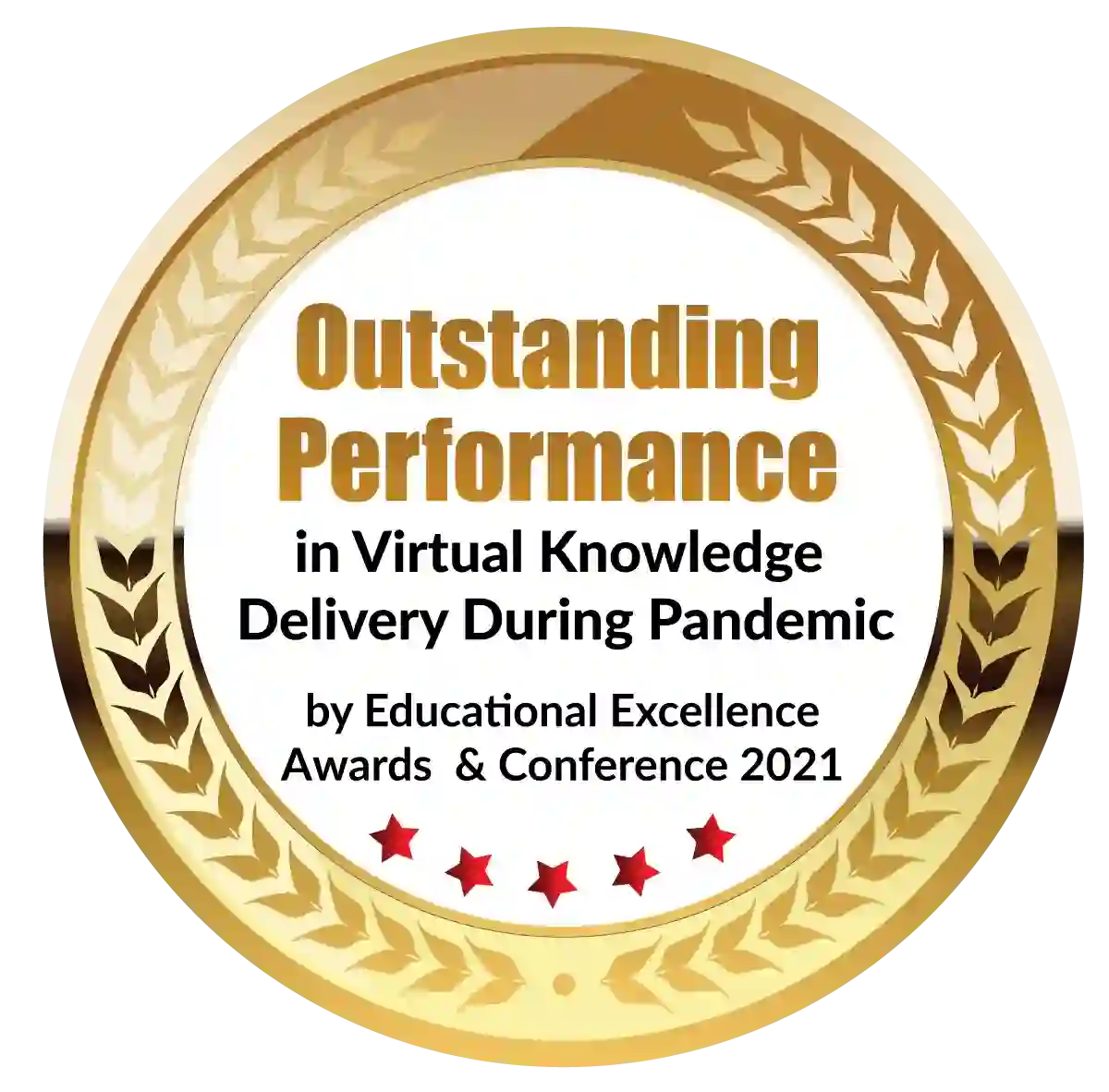 Outstanding Performance in Virtual Knowledge Delivery During Pandemic by Educational Excellence Awards & Conference 2021