Students Trained & Placed
Kitchen Training Facility
International & National Internships only at 5-star Properties
One to One Corporate Mentorship
An Entrepreneurial Culture at the Campus
Dignified with Rankings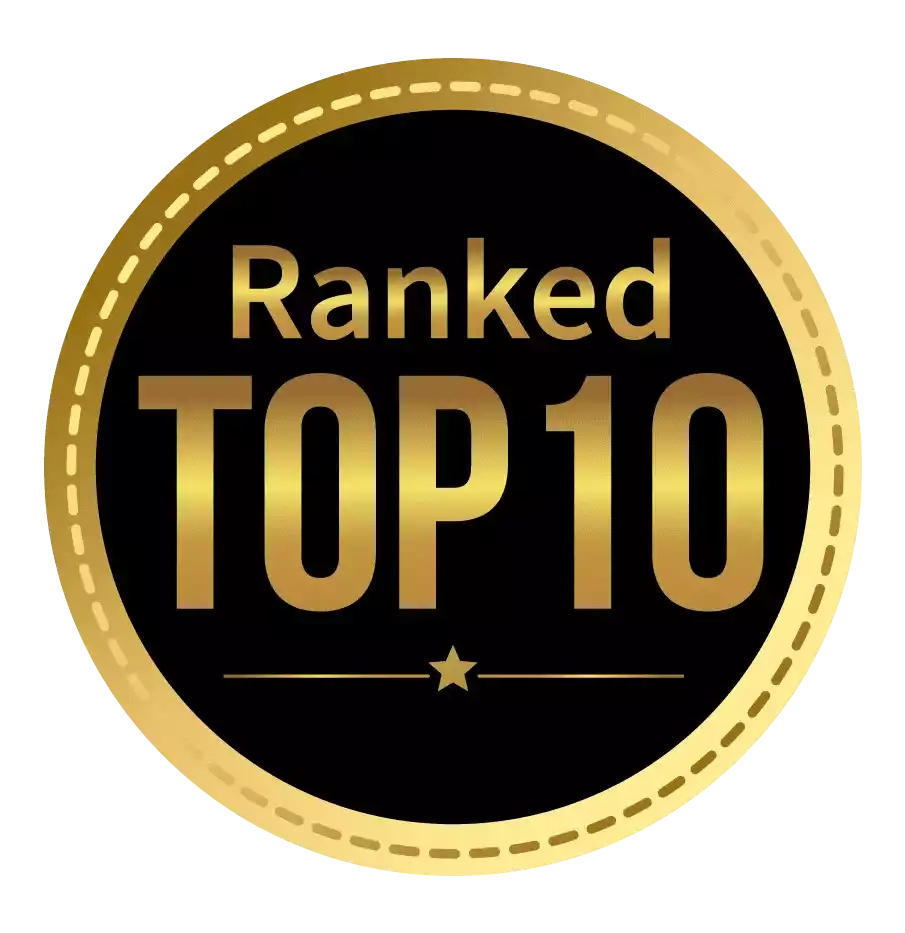 Amongst India's most promising Hotel Management Institute by Higher Education Review 2022
---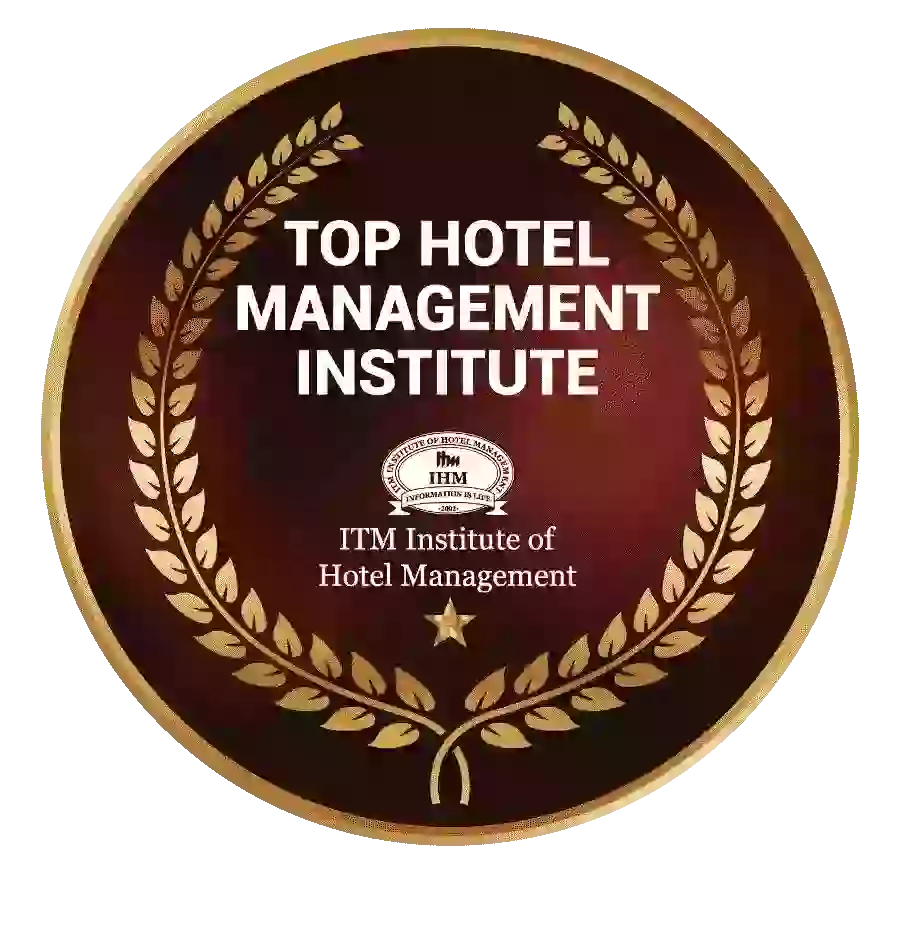 Ranked Top Hotel Management Institute awarded by Times Education Icon 2022
---
Quality Education, Outstanding Administration & Leading Infrastructure by Educational Excellence Awards & Conference 2021
---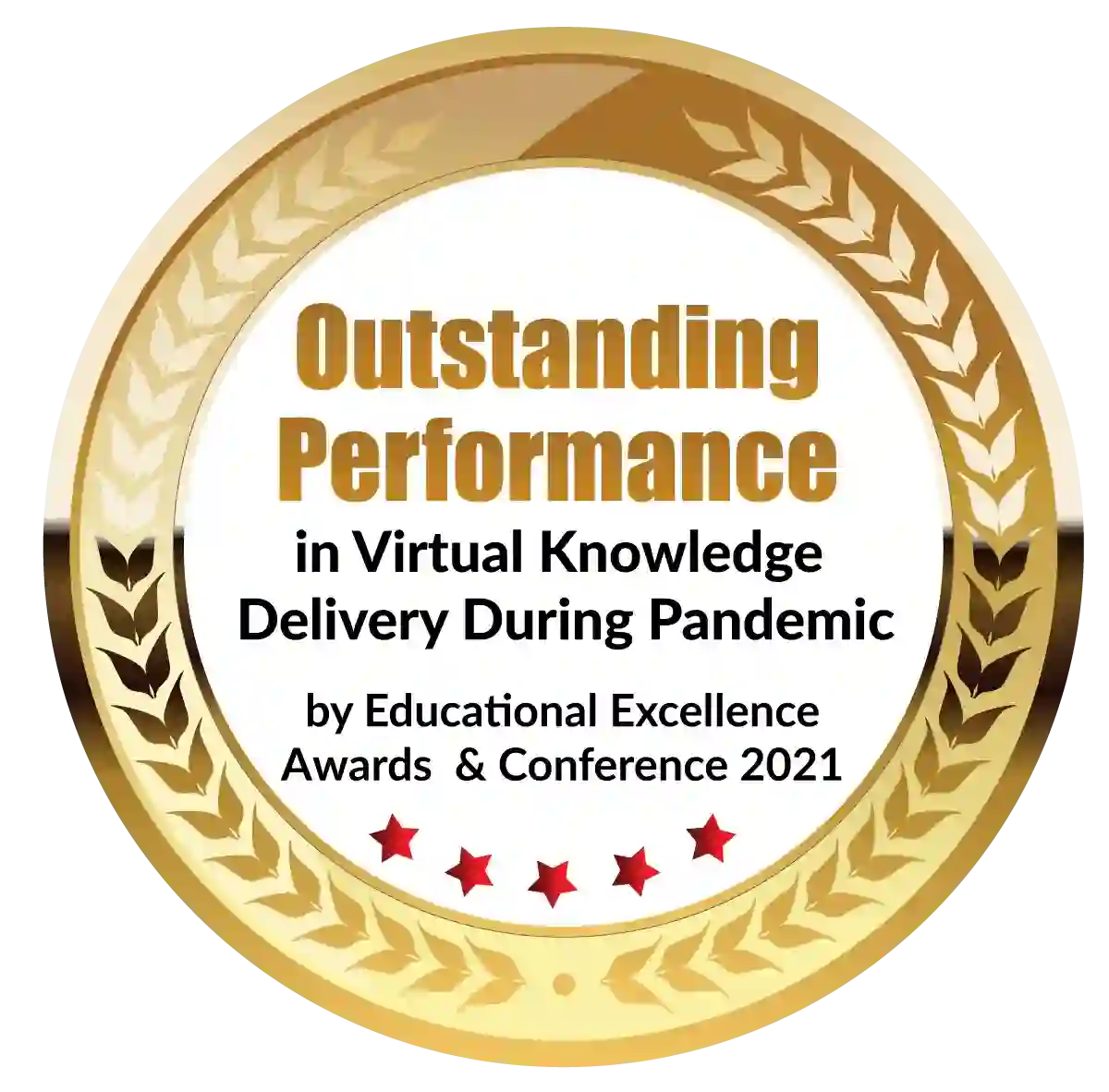 Outstanding Performance in Virtual Knowledge Delivery During Pandemic by Educational Excellence Awards & Conference 2021
Information about the Postgraduate Diploma in Management
A postgraduate diploma in management is a two-year diploma program offered by AICTE-accredited autonomous B-schools that focuses on providing practical management knowledge. The equivalent level of MBA courses in the college as accredited by AIU can be found in India. The pgdm program lasts approximately two years. It also has an order for determining eligibility for candidates who have completed their bachelor's degree, preferably in management. Graduates can fill in the gaps in the stream for further course application.
Many working professionals and students prefer to enrol in management courses. It is because the pgdm syllabus sharpens the students' minds. As a result, it can deal with all of the problems that arise on a daily basis at work, in school, and in other situations.
The post-graduate diploma in management is designed to be a management course with a more practical approach to industrial orientation. It has a curriculum for the course that is very similar to that of an MBA in terms of imparting a management training program. It has also created a type of rigorous case study based on seminars to help students prepare for careers in the industry.
What are the benefits of studying for a Post Graduate Diploma in Management (PGDM) in India?
The new MBAs are pgdm programs. A pgdm, or postgraduate diploma in management, may be a better option if you want to pursue an MBA course and use it as a springboard for a corporate career. In this blog, we'll go over some of the major benefits of pursuing a pgdm courses, so you can make an informed decision about whether or not to pursue a management program.
Prepared for the workplace
The advantages of taking a pgdm courses go beyond personal development and the acquisition of business management knowledge. The benefits are numerous and multi-dimensional. One of the most important advantages of pursuing a pgdm course is that it prepares you for the corporate world. You don't need a management education to work in the corporate world. A well-known institute of Management, can help you advance your career. You learn the fundamentals of modern business management at a PGDM college. You learn about topics that will assist you in your professional development. For example, human resource management, finance, marketing, entrepreneurship, statistics, economics, and other topics are covered in every PGDM course, whether it is Marketing Management or International Business. And all of this knowledge will greatly assist you in becoming corporate ready and establishing a successful and rewarding career.
Integrated Industry Syllabus
PGDM programs, unlike most MBA programs, are updated every year or so. It's because PGDM institutes in India are generally self-governing and don't have to wait for universities to change their MBA programs' curriculum. Every year, the course content of our AICTE Approved pgdm course is reviewed and updated at Asia-Pacific Institute of Management. A committee of professors from top business schools, including IIMs, and c-level executives from corporate houses recommends and implements the changes. Our students learn new and ongoing concepts and practices of business management and entrepreneurship as a result of taking such updated courses.
Interpersonal Development
A management course, such as a PGDM in General Management or Marketing Management, not only introduces you to the complexities of management, but it also helps you improve your communication and interpersonal skills. Students improve their decision-making skills and analytical thinking through classroom lectures, role plays, guest lectures, industry visits, summer internships, and personality development programs.
Positioning Opportunities
PGDM is more commonly preferred by MNCs than MBA. That is why PGDM Institute of Management attracts so many large corporations. For more than two decades, the long-standing relationship with the industry has benefited the students tremendously, as they never have to wait or struggle for internships and placement opportunities at the world's most prestigious corporations and organizations in both the public and private sectors.  Students have the benefit of placement right after they have completed their degrees and stepped out in the open in the corporate world.
You Can Be Your Own Boss
A post graduate diploma in management course helps students gain the necessary information regarding the corporate space and the pgdm course fees which helps them greatly. This course helps them become dreamers, doers, and innovators by mentoring them. Most importantly, the syllabus assists them with their business concepts. Because the teachers believe that start-ups are the way of the future in New India. And they want their students to not only find great jobs and careers for themselves, but also to help others find great jobs and careers. Many of the graduates from recognized pgdm institutes in India have gone on to start their own businesses and are now recognized as industry leaders.
Different Aspects that Make a PGDM Course More Relevant and Interesting Than an MBA
The demand for PGDM courses in India has risen dramatically in the last five years. The PGDM course covers a wide range of topics over the course of two years, and students will graduate as complete industry-ready management professionals. The PGDM program is tailored to help students become corporate employees as well as competitive and successful professionals in a variety of fields. When compared to an MBA, the PGDM program offers several benefits and is an excellent choice for candidates who want to pursue a career in management.
Let's take a look at the various aspects that make the PGDM course more relevant and interesting than the MBA.
Leadership
The PGDM program assists students in developing leadership skills as well as decision-making abilities. Students would be taught how to be leaders rather than followers.
A clear understanding of the management industry
The PGDM program's curriculum is tailored to meet the needs and requirements of today's management industry. As a result, after completing the PGDM program, students will be fully industry-ready professionals capable of dealing with any critical management industry challenges.
Dynamic and interactive
Through innovative and interactive teaching methods, the PGDM program is specifically designed to assist students in developing practical skills. The concepts would be taught to students through real-world business case studies and scenarios. Students will gain a clear understanding of the critical management industry challenges and will be able to formulate effective strategies to help them overcome them.
Continual Education
To stay at the top of a management career, students must constantly study, observe, analyze, and communicate. The PGDM course provides students with knowledge of the core cognitive management industry skills that will help them get hired, as well as motivating them to become lifelong learners.
Development of All-Round Skills
The PGDM course will undoubtedly provide students with a learning experience while also assisting them in the development of their interpersonal behavior and skills in a variety of other areas. This program includes a variety of case studies that deal with human dynamics while instilling a competitive mindset. It teaches a variety of other skills and encourages students to be multiskilled.
The Importance of Teamwork
Teamwork is unquestionably one of the most important characteristics for corporate success. The PGDM course aids in the development of team building skills by teaching students how success is dependent on others and encouraging them to participate actively in team activities.
Finally, the PGDM course equips students with the necessary knowledge and skills to succeed in the real-world business management industry. Any institute which is recognized in india is regarded as the best Best B School in india, with the highest success rate, and is the school of choice for students who want to pursue a successful career in business management. The PGDM program at these institutes are tailored to provide students with a world-class management education that will prepare them for a successful career in business management.
Management courses, whether an MBA or a PGDM, are excellent resources for developing leadership and innovative skills. The high demand for management studies can be attributed to excellent job opportunities and career advancements. People, regardless of their prior education, have begun to consider PGDM for higher education due to the evolving scope of management/PGDM skills and the demand for managers across sectors.
Management training is intended to boost overall productivity. Working as a manager is both difficult and exciting. It will also be crucial in terms of professional advancement. Most management courses, such as the PGDM in Sports Management, allow you to specialize in your area of interest.
The right management course will guide you toward improving your decision-making abilities and better anticipating future crises. Companies in a developing country with new businesses popping up every day need to hire people of the highest caliber and proficiency. In this new era of startups, a huge demand for management graduates is expected to rise dramatically in the market.
Dignified with Rankings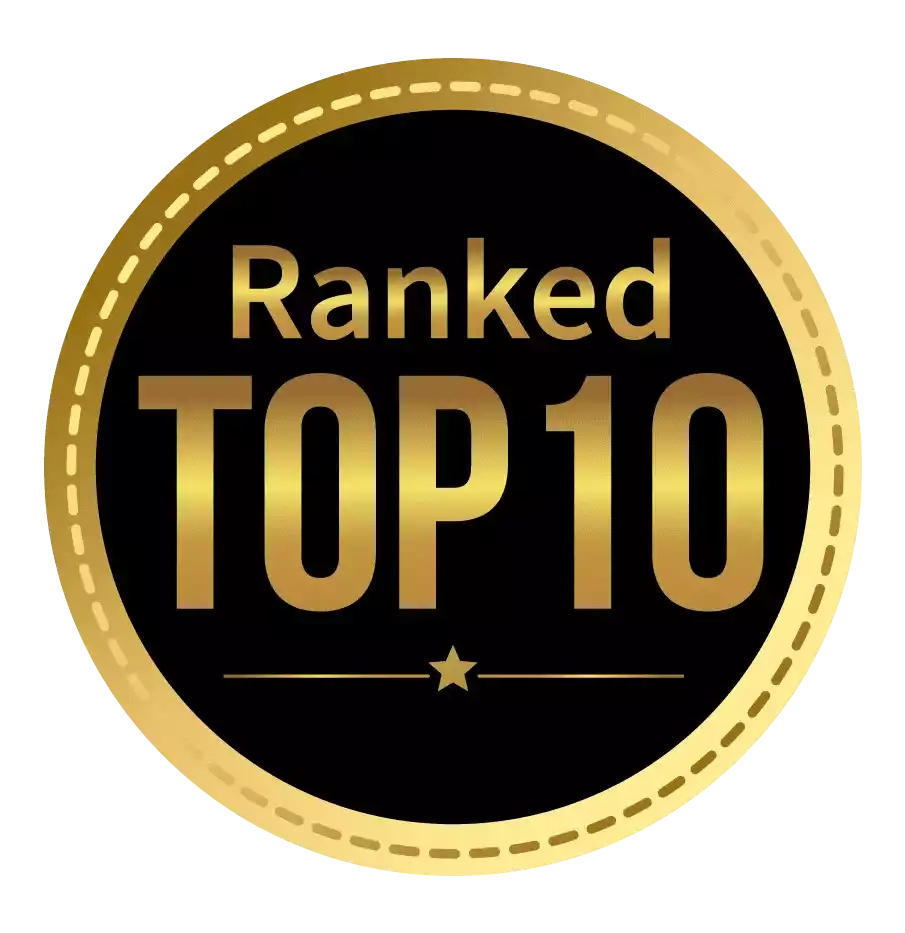 Amongst India's most promising Hotel Management Institute by Higher Education Review 2021
---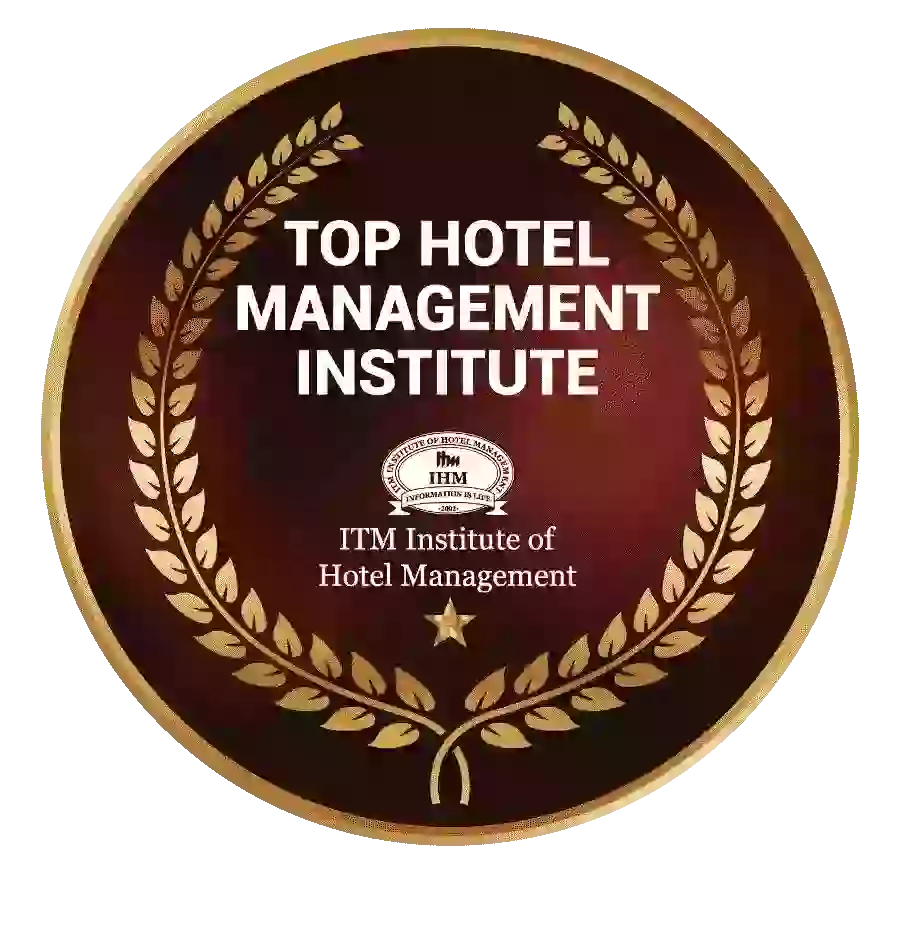 Ranked Top Hotel Management Institute awarded by Times Education Icon 2022
---
Quality Education, Outstanding Administration & Leading Infrastructure by Educational Excellence Awards & Conference 2021
---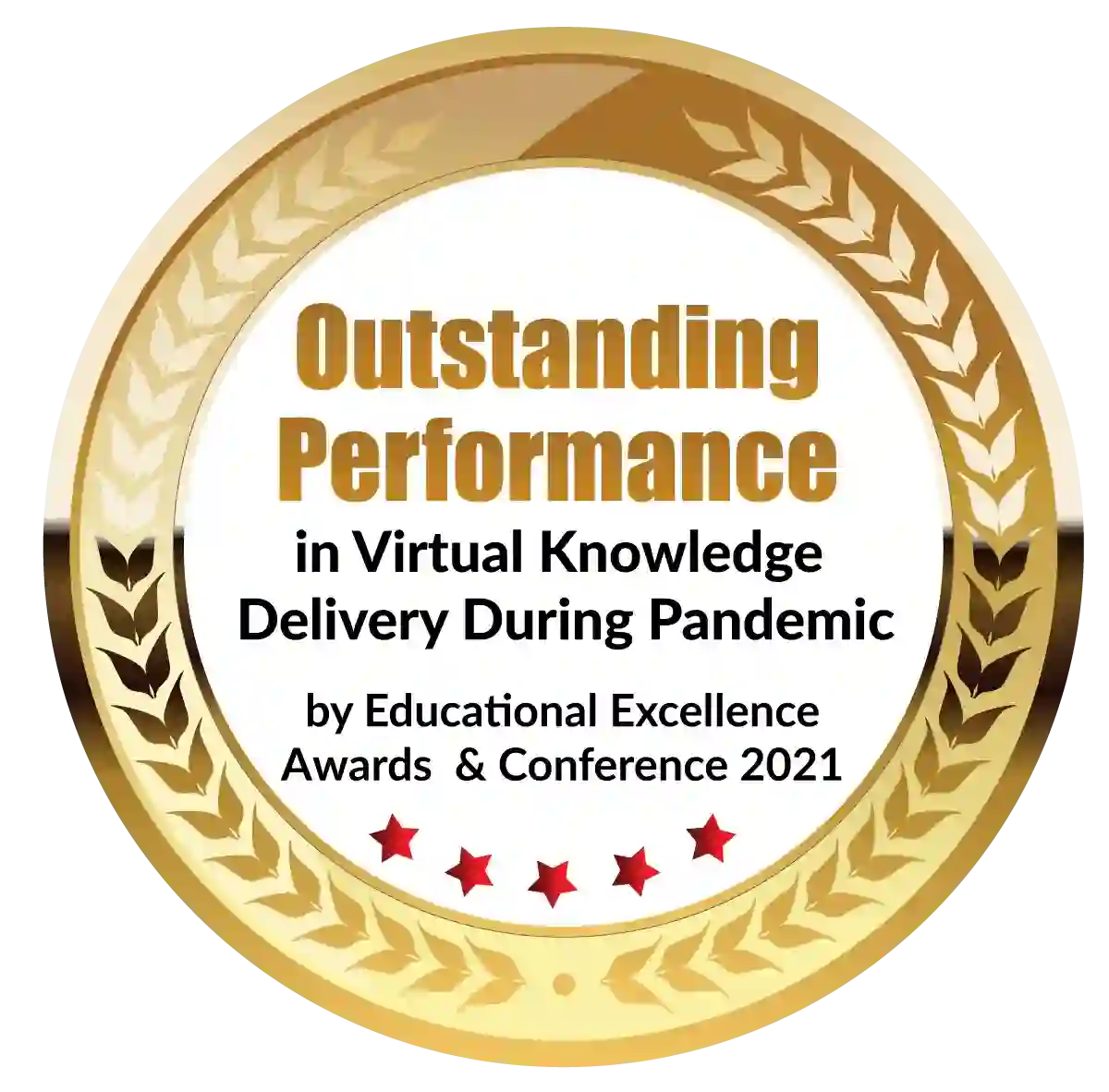 Outstanding Performance in Virtual Knowledge Delivery During Pandemic by Educational Excellence Awards & Conference 2021