Students Trained & Placed
Kitchen Training Facility
International & National Internships only at 5-star Properties
One to One Corporate Mentorship
An Entrepreneurial Culture at the Campus
Dignified with Rankings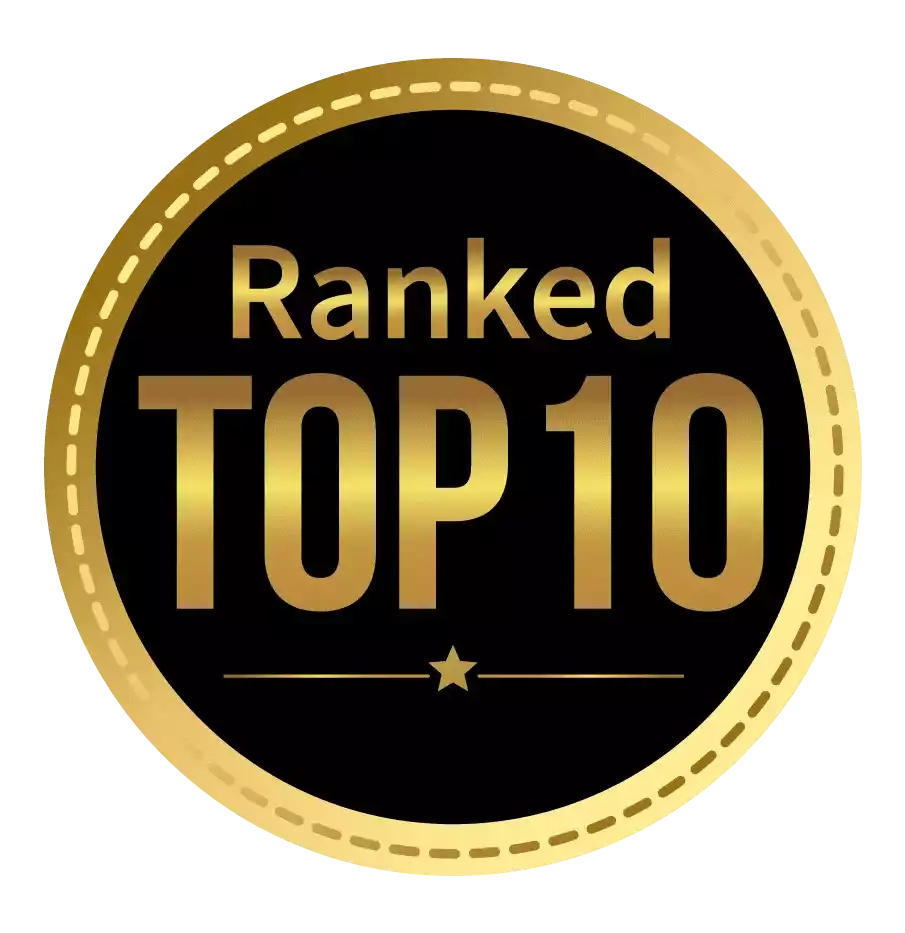 Amongst India's most promising Hotel Management Institute by Higher Education Review 2022
---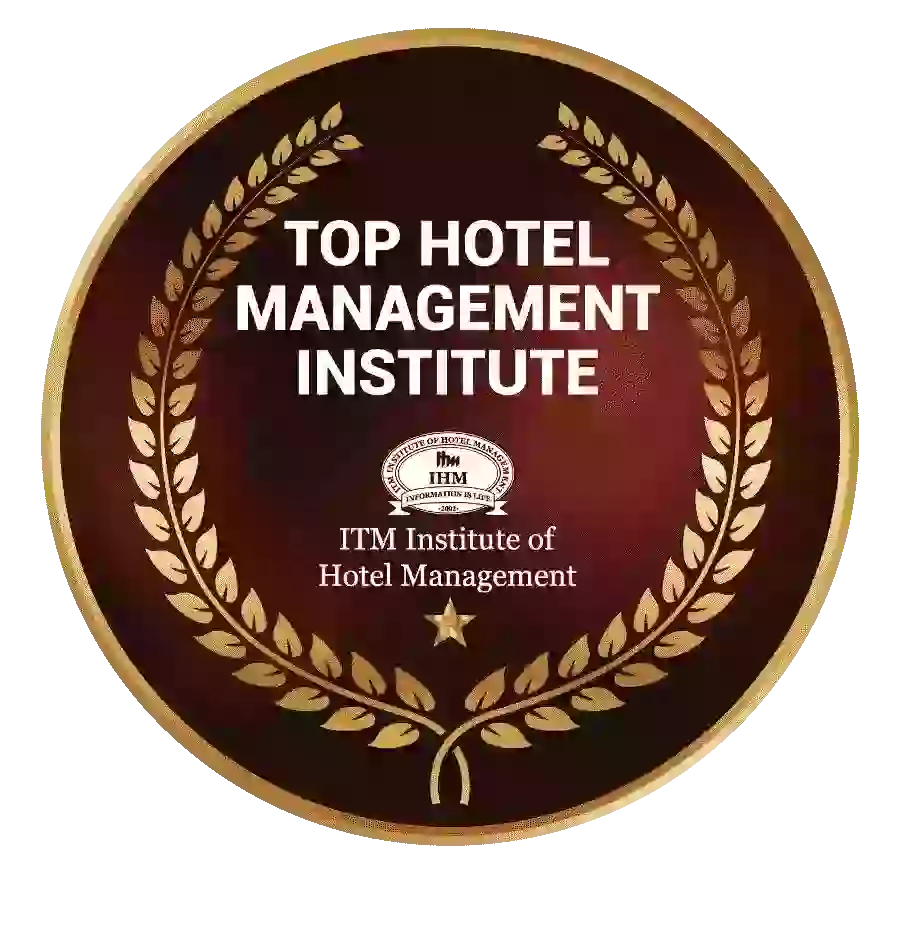 Ranked Top Hotel Management Institute awarded by Times Education Icon 2022
---
Quality Education, Outstanding Administration & Leading Infrastructure by Educational Excellence Awards & Conference 2021
---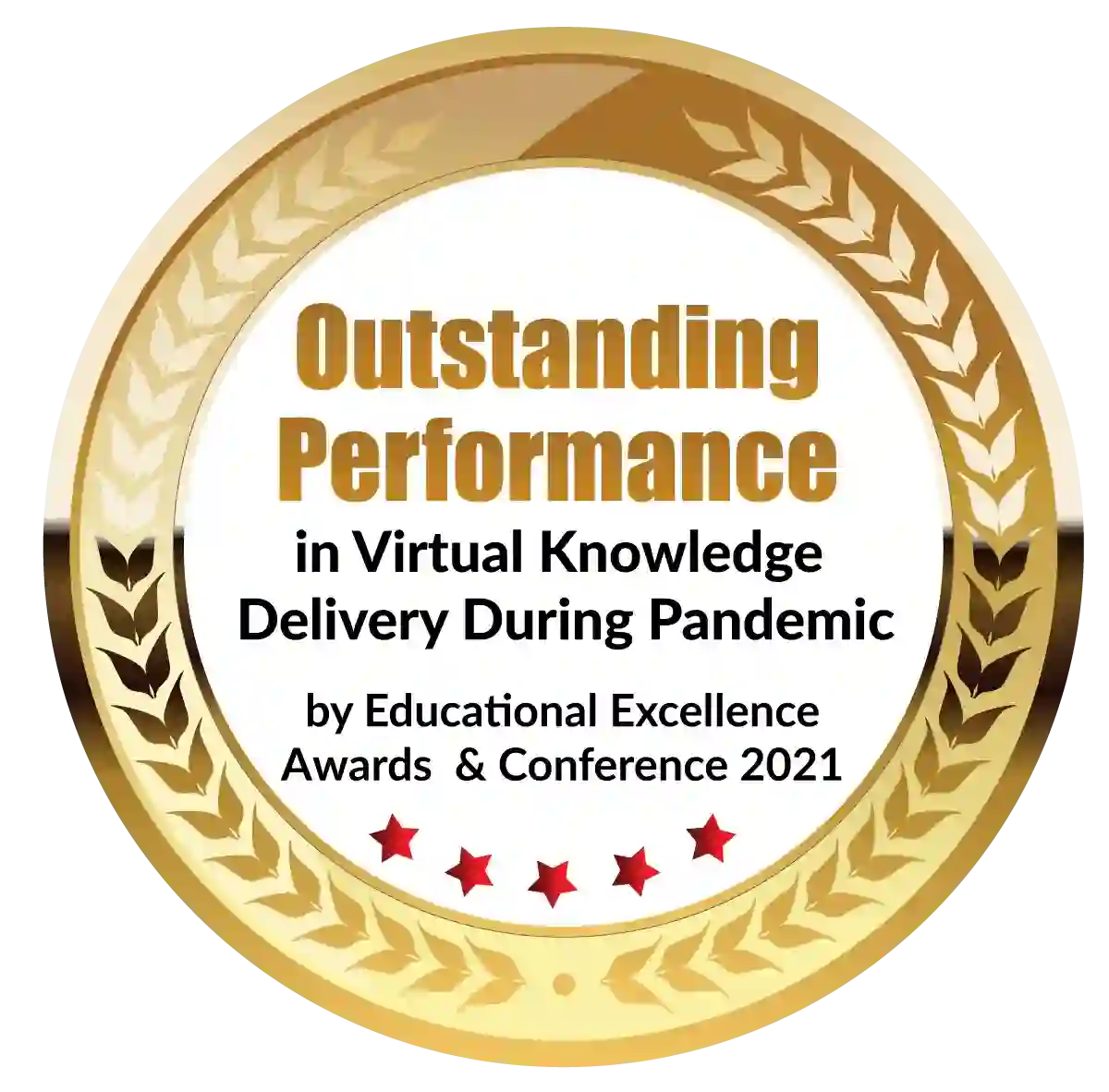 Outstanding Performance in Virtual Knowledge Delivery During Pandemic by Educational Excellence Awards & Conference 2021
AICTE-accredited B-Schools provide the two-year PGDM diploma programme, which emphasises hands-on experience in management. PGDM stands for Postgraduate Diploma in Management and if the college is authorised by AIU, it is the same as an MBA degree.
Candidates for the two-year PGDM program must hold a bachelor's degree, ideally in management, to be considered. This programme, however, is open to recent graduates of any discipline. Admission to the PGDM courses in India is mostly dependent on entrance tests such as the MAT, CAT, XAT, and more. Because the PGDM syllabus is market and industry-focused, many working professionals and students choose this management course over others. It adapts its curriculum to reflect the most recent market demands.
Students who complete the PGDM colleges in India receive a management degree that emphasises hands-on experience and a focus on the business world. Intending to prepare students for the workforce, the course's curriculum is nearly identical to that of an MBA, with the addition of tough case studies and seminars.
Why PGDM?
There is a lot of competition for the best PGDM courses in India degree among students who wish to work in management. The needs of organisations, institutions, businesses, and the like are ever-evolving in an ever-changing world. Managers, leaders, department heads, and specialised executives are in high demand all around the world.
This course is open to students from any discipline. It is the goal of the PGDM in India Syllabus to mould the careers of students from any discipline. Students who have earned a Bachelor's degree in any field and have achieved the required GPA may enroll in the PGDM program to further their professional growth.
To fulfill the demands of industry, the Postgraduate Diploma in Management (PGDM) is an interdisciplinary program that combines subjects such as Accounting, Economics, and Finance. The PGDM courses in India programme provides students with a comprehensive range of knowledge, rather than focusing on a single area of expertise.
Managerial Education: The country's need for high-quality managers is growing by the day. A lot of money is spent on training and development to fulfil industry requirements. Students who complete the PGDM programme are better positioned to meet the needs of today's businesses and markets.
The PGDM course helps students ascend the ladder in the pyramid by leveraging their current salary or job position. Salary increases, promotions, and other career-enhancing benefits are all available to those who keep up with the latest market demands.
Who should pursue PGDM?
The best PGDM courses in India is an option for students interested in a career in management.
Individuals who are capable of leading and managing teams can expect to earn a lot of money after taking this course. The PGDM in India is a good option for people with strong leadership skills.
PGDM allows students from a wide range of academic backgrounds, allowing them to pursue a career path that interests them.
Aspiring managers and administrators, as well as those looking to change careers, are common reasons for enrolling in PGDM courses in India. There is a danger in trying to accomplish both at once because you may not have enough job experience in your new position to back it up.
A PGDM online or a PGDM distance education can be completed by almost any student or working professional. Students and professionals who are pressed for time or money would appreciate this.
There is no age restriction in PGDM Colleges, therefore experienced professionals can advance their careers.
When is it appropriate to have a PGDM performed?
The PGDM programme is designed to help students improve their abilities and fulfil the needs of the industry by incorporating a hands-on approach. The best timing to enrol in a PGDM programme is entirely up to the student.
After graduation, pursuing PGDM courses in India will not be as beneficial as gaining work experience for a while. Tofulfill get the fat salary of your dreams, as well as a position at the managerial level, most organizations want 3-4 years of work experience and appropriate skill additions on your resume.
Because of the great payoff potential of PGDM degrees, there is a significant market for them. This has resulted in the Diploma degree having a high price tag. Students must be financially prepared. Many PGDM students drop out because of the steep tuition fees.
PGDM in Marketing
Marketing Management, Marketing Research, and Advertising are all covered in depth in the PGDM colleges in India in the Marketing program, which consists of three courses. E-business also plays a strategic role in boosting a company's ability to sell itself. Key strategic marketing decisions are critical to an organization's competitive advantage in a rapidly changing global marketing environment. As a result of this curriculum, decision-makers are better equipped to make sound business decisions and solve problems.
A PGDM in Marketing can lead to employment as a market research analyst or as an executive in a marketing department or as a brand manager or as a manager of a new product or as a manager of marketing communications or as a manager of sales, for example, in publishing or academic institutions.
PGDM in Business Analytics
It is a two-year management postgraduate degree called best PGDM courses in India in Business Analytics. McKinsey Global Institute estimates that around 1.5 million new analytical candidates will be required for various management positions. According to GMAC's 2020 Corporate Recruiters Survey, 50 percent of prominent corporations and firms expect to hire people for analytics-based roles in the near future. Employment in Data Analytics is expected to rise at a substantially greater rate than the national average over the next decade. As companies explore ways to improve efficiency and reduce costs, an increase in the demand for these individuals' abilities is projected.
PGDM in Financial Technology
Modern financial transactions can be made more efficient by utilising FinTech, or Financial Technology. These students will have a solid grasp of finance, accounting, and business information systems as well as analytic techniques. Accounting, Finance, and Management Science are all covered in depth in this PGDM course in India in Financial Technology, which combines the best of both worlds. Students from a wide range of backgrounds are welcome to apply to this Master's degree programme.
PGDM in Operations & Supply Chain Management
The integration and coordination of material, information, and financial flows within and outside the firm are all part of the PGDM colleges in India in Logistics and Supply Chain Management. A typical chain of supply, production, wholesale, and retail is shown here. Maintaining an appropriate inventory and, as a result, reducing costs and delays are both made possible by effective supply chain management.
Logistics and Supply Chain Management at ISB&M Bangalore is developed to meet students' educational requirements. The Institute's Programs are divided into two categories: introductory and specialised. In Supply Chain Management, the goal is to eliminate time and cost inefficiencies in all processes that are directly or indirectly involved in delivering a client request. As a result, Supply Chain Management is an effort to ensure that supply and demand meet most efficiently and sustainably. Companies are increasingly looking to their Digital Supply Chain as a foundation for competitive advantage, thanks to the Industrial 4.0 and Artificial Intelligence Revolution.
PGDM in Finance
An MBA in finance provides students with the knowledge, tools, and wisdom needed to succeed in the financial sector. Business administration and financial goods and processes are well-understood by those having the best PGDM courses in India from the Finance Program at the Kellogg School of Management. The purpose of a PGDM in Finance is to help organisations overcome these challenges by providing business management professionals with the essential abilities to handle these issues.
PGDM in Digital Marketing & Transformation
Young graduates who complete a PGDM in digital marketing are well-positioned for profitable careers. Because it necessitates a thorough understanding of the purpose and impact of digital tactics, digital marketing is a challenging field to master. You need to learn digital marketing from a marketing and management institute to be considered a good digital marketer.
PGDM in Retail Management & Marketing
With the Post Graduate Diploma of Management (PGDM) in Retail Management, you'll learn the skills needed to run large and fast-growing modern retail enterprises. This curriculum focuses on retail industry principles and new management strategies.
PGDM in International Business
If you're interested in a career in a fast-paced, dynamic field with lots of room for advancement, the PGDM in International Business is a great choice. International business is a major focus of the course, which teaches students how to be successful in this field. Additionally, students are taught how to engage with people of diverse ethnicities and cultural backgrounds while yet maintaining a professional demeanour during demeanorcommercial transactions and conversations.
PGDM in Human Resource Management
There are four semesters in the Postgraduate Diploma in Management–Human Resources Management (PGDM–HRM), which is the two-year full-time curriculum that includes projects. In the field of human resources management, there is no better programme than this one because it is proactive in its design to provide HR professionals that are qualified, suitable, and competent as well as business-savvy across all industries. In comparison to other functional areas, the PGDM HR programme offers a wide range of HR elective courses.
PGDM in Financial Markets
Financial Markets PGDM in India(Financial Markets) is a one-year program designed by NIFM to develop professionals capable of holding positions of responsibility in stock exchanges, commodity exchanges, regulatory bodies, market intermediaries, banks, mutual funds, asset management companies, and other similar organizations.
Among the program's distinguishing features is its widespread use of market experts as consultants. Participants will have the opportunity to network with senior regulators, exchange executives, prominent merchant bankers, and overseas institutional investors in addition to receiving a solid academic foundation in capital markets.
Dignified with Rankings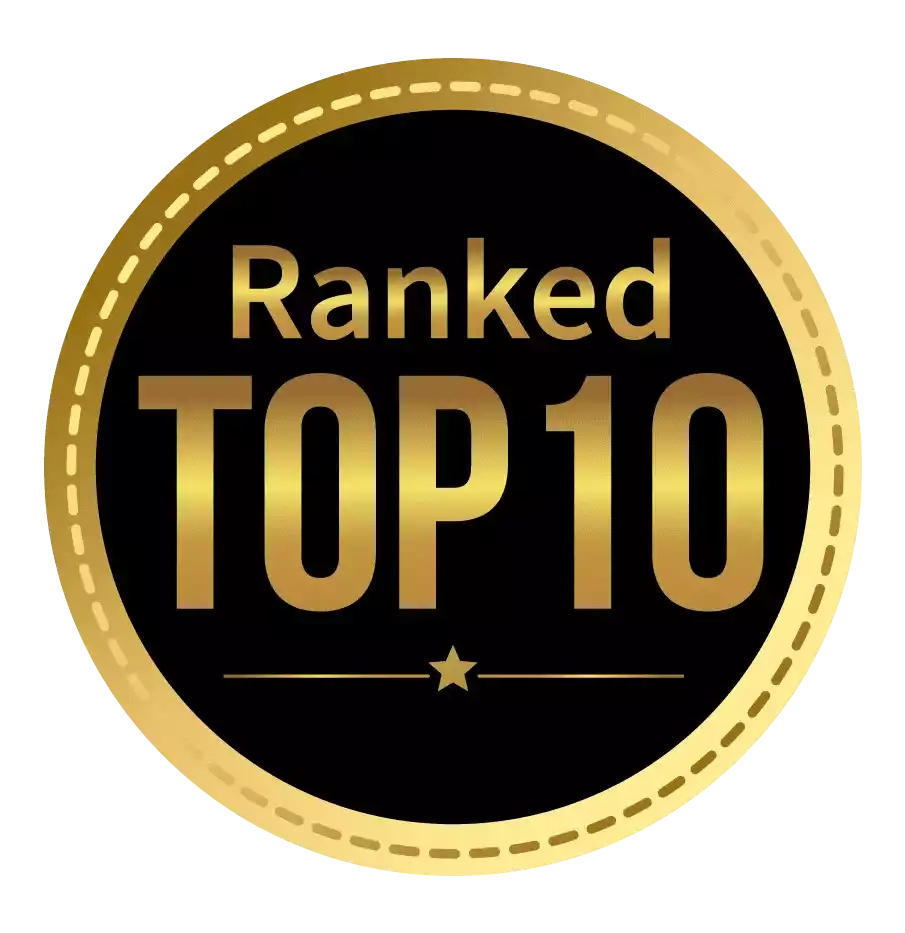 Amongst India's most promising Hotel Management Institute by Higher Education Review 2021
---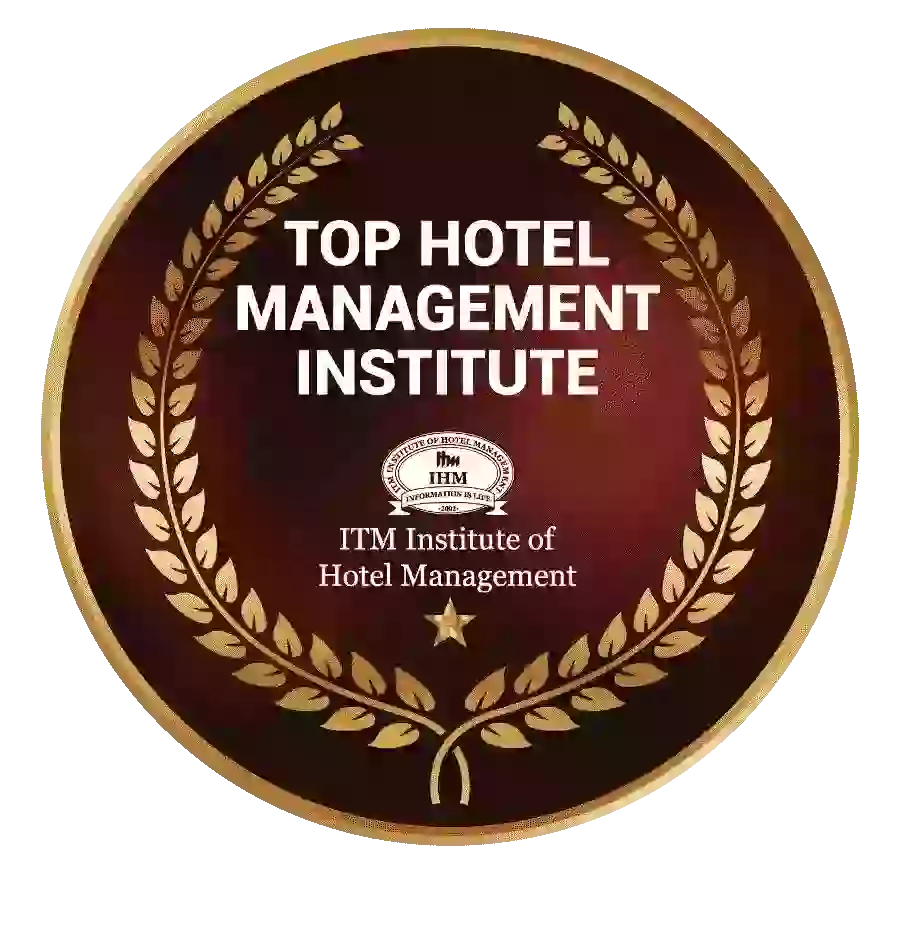 Ranked Top Hotel Management Institute awarded by Times Education Icon 2022
---
Quality Education, Outstanding Administration & Leading Infrastructure by Educational Excellence Awards & Conference 2021
---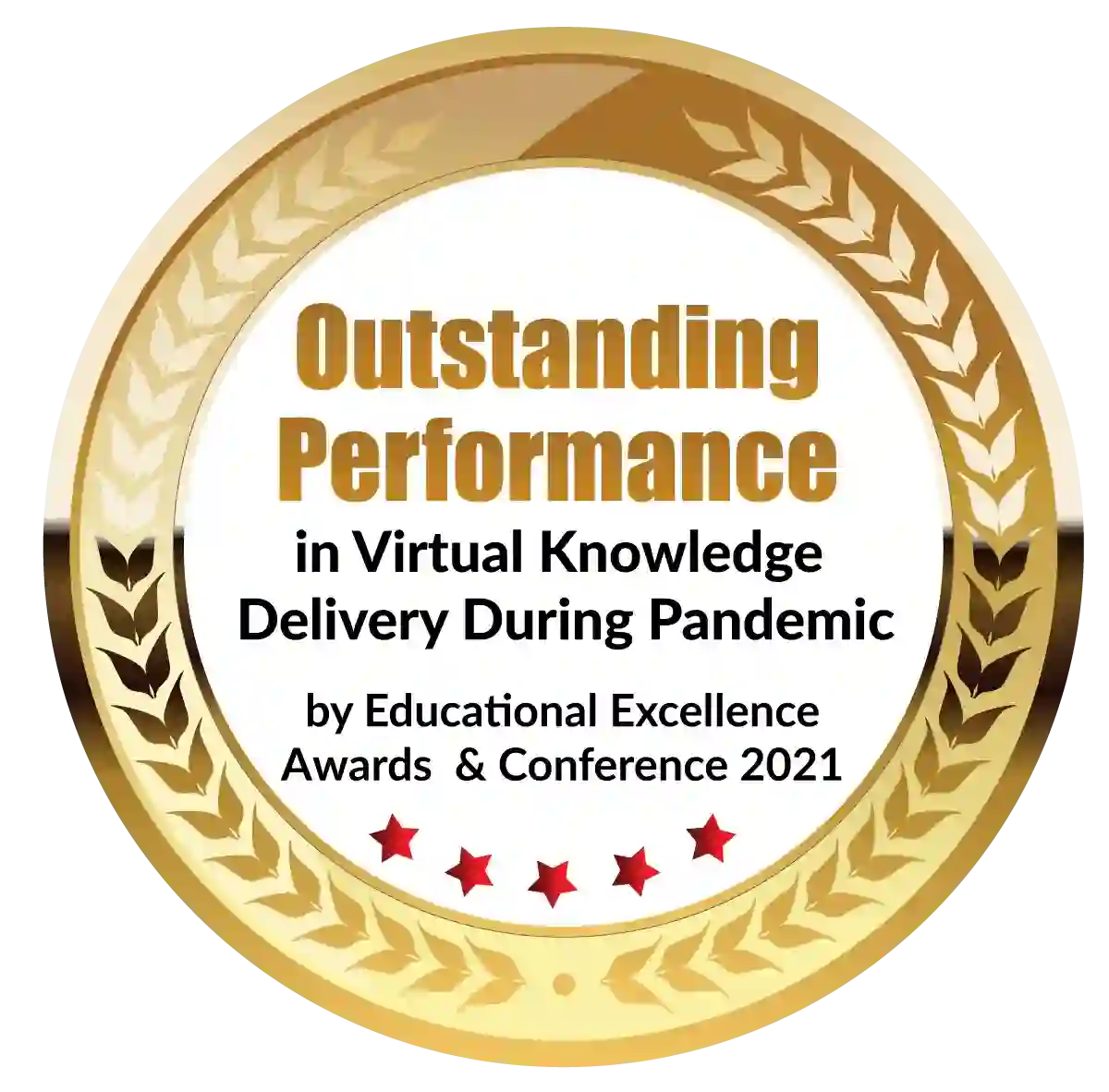 Outstanding Performance in Virtual Knowledge Delivery During Pandemic by Educational Excellence Awards & Conference 2021