Students Trained & Placed
Kitchen Training Facility
International & National Internships only at 5-star Properties
One to One Corporate Mentorship
An Entrepreneurial Culture at the Campus
Dignified with Rankings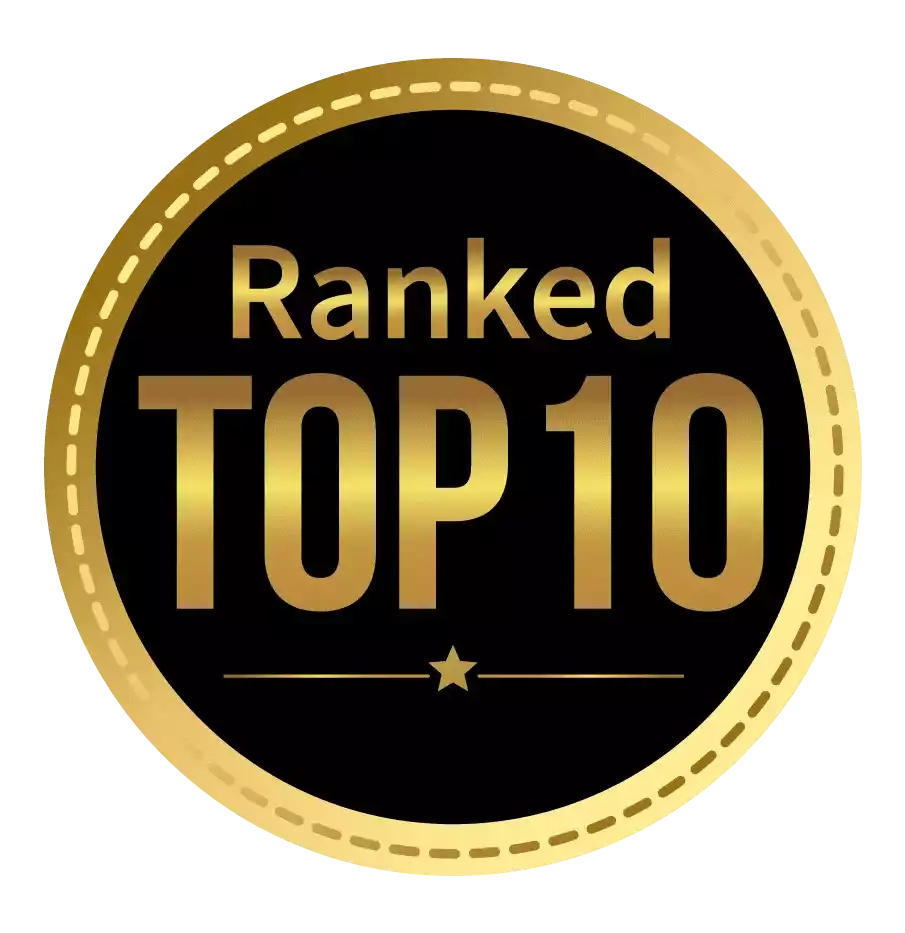 Amongst India's most promising Hotel Management Institute by Higher Education Review 2022
---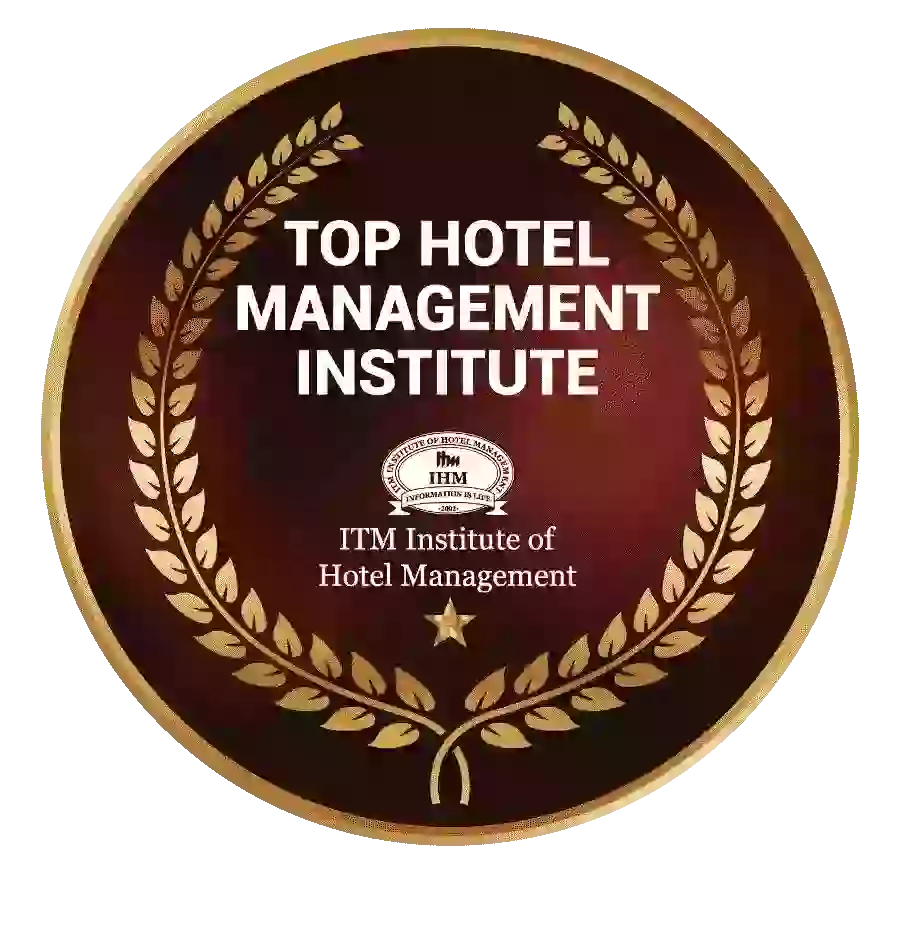 Ranked Top Hotel Management Institute awarded by Times Education Icon 2022
---
Quality Education, Outstanding Administration & Leading Infrastructure by Educational Excellence Awards & Conference 2021
---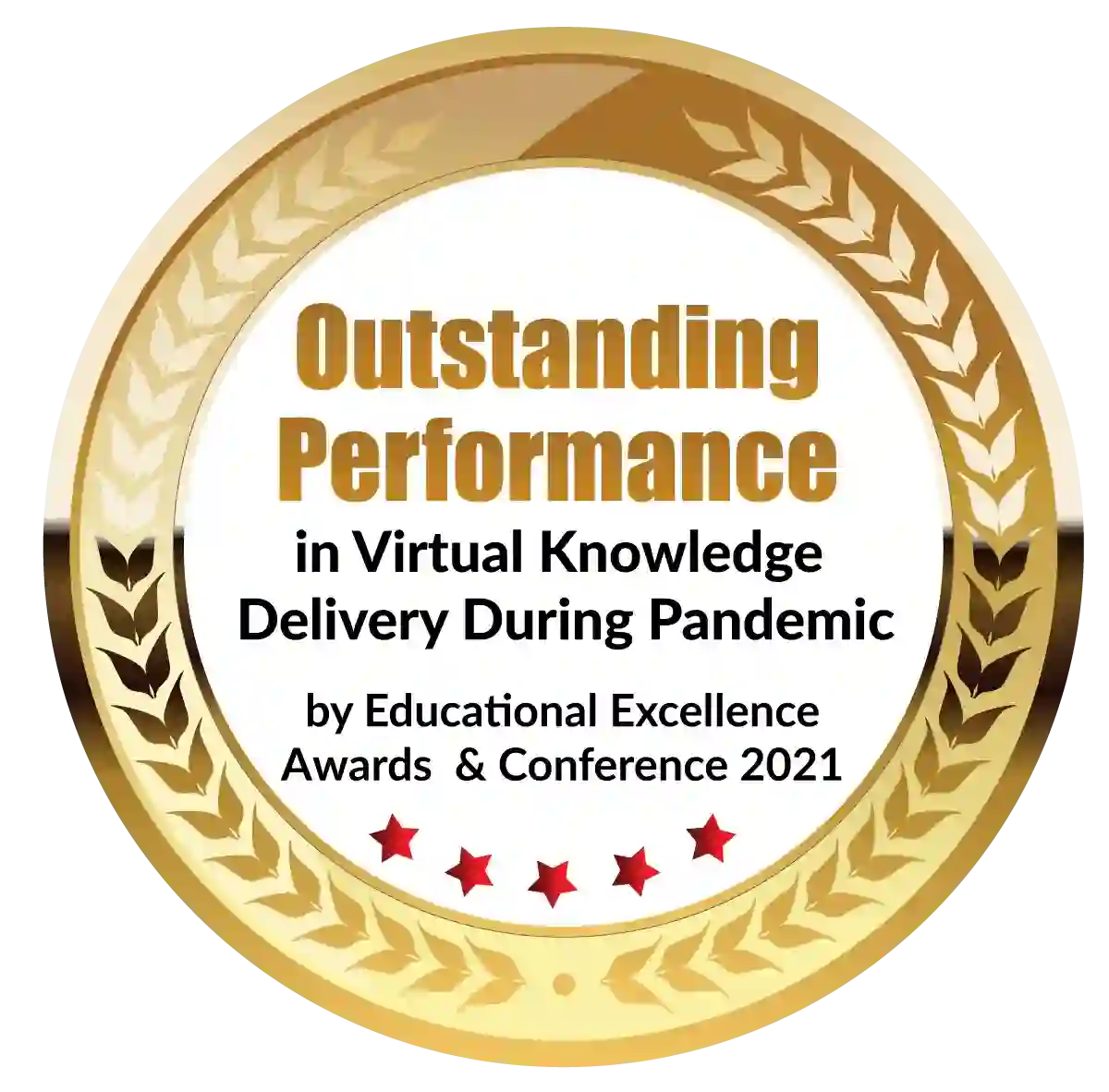 Outstanding Performance in Virtual Knowledge Delivery During Pandemic by Educational Excellence Awards & Conference 2021
The current job market is growing at an exponential rate. Therefore, there is a growing requirement for professionals who have the relevant skills and exposure needed to sustain the growth of the economy. 
As a result, many students consider pursuing professional management degrees after the completion of their undergraduate studies. With a qualification such as an MBA or PGDM, it becomes possible for you to seek remarkable career opportunities in the field. 
With a postgraduate management qualification, it also becomes possible to significantly increase your employability and earning potential. 
However, with the cut-throat competition that is a part of the education system today, you need to clear national-level aptitude tests for admission to reputed MBA and PGDM courses. 
Of the different entrance exams conducted in India, the XAT exam is regarded as one of the most important. Clearing the XAT exam with a minimum score (established by different universities) and above will automatically qualify you for the next round of the admission process to your chosen university. 
Be warned! The XAT exam is not an easy exam to clear. However, with thorough knowledge and preparation strategies, you will be able to put your best foot forward and perform well. 
Keep reading to learn everything you need to know about XAT! 
What is XAT? 
The Xavier Aptitude Test or XAT is a management entrance exam conducted across the country by XLRI (Jamshedpur). Clearing this exam qualifies you for the next round of the selection process for XLRI, XAMI group colleges, and more than 1000 B-schools across the country. 
The XAT exam date is typically announced a couple of months before. The exam is always conducted on the first Sunday of January every year. 
What are the Eligibility Criteria to Attempt XAT? 
To appear for the XAT paper, you need to meet the necessary eligibility criteria. These include: 
You should have a bachelor's degree and proof of undergraduate studies (for a minimum of 3 years) from a recognized university. 
If you are in the final year of your bachelor's degree and are awaiting your results, you can apply for the XAT test. 
An important criterion to note is that there are no minimum marks required to be eligible for the exam. 
What is the Process of Registration for XAT? 
The XAT exam registration process typically begins in the first week of August. You will be required to register online on the official website. Ensure you have all the relevant documents prepared in advance before registering for the test. 
Additionally, you will also be required to pay a registration fee that confirms your application has been successfully processed. Once the payment is complete (payment modes often include demand drafts and net banking), you will receive a receipt and confirmation on your registered email address. 
The XAT 2022 registration fee (without a late fee) was INR 1750. For aspirants considering courses in XLRI, an additional INR 300 was required to be paid for every course selected. 
Information on the demand drafts will be provided during the registration process. 
The registration portal remains open till the first week of December (the forms can be submitted as last as 11:39 P.M. on the last date). 
Usually, the XAT admit card will be available for download in the last week of December. You can download your copy from the XAT website. It is recommended that you go through all of the instructions printed on the admit card well in advance. 
Another advantage of writing the XAT exam is the mock test. Also conducted in the last week of December, attempting the mock test is an excellent way for you to prepare for the test conduction. 
What is the Exam Pattern and Syllabus? 
The XAT exam is always conducted in the online mode and the question paper pattern includes 100 MCQs. Essay writing was a task that had been reintroduced in XAT 2022. 
The different XAT sections and associated questions are as follows: 
1. Decision Making 
No. of Questions - 21 
2. Verbal & Logical Ability 
No. of Questions - 26 
3. Quantitative Ability & Data Interpretation 
No. of Questions - 28 
4. General Knowledge 
No. of Questions - 25 
5. Essay 
No. of Questions - ½ 
Total No. of Questions - 100 
The duration of the exam is 180 minutes and the is conducted in the English language. Each question will have 4 choices, out of which one will be the correct answer. 
What is the XAT Exam Marking Scheme? 
Understanding the XAT exam marking scheme can help you prepare accordingly for the exam. 
The marking scheme is as follows: 
+1 marks are awarded for every correct answer. 
-0.25 marks are subtracted for every incorrect answer. 
0.5 marks are deducted after more than 8 unanswered questions. 
There is no negative marking for the General Knowledge section. 
What is the XAT Exam Syllabus? 
The XAT exam syllabus can be divided into the four sections mentioned above. Some of the common topics that you will be expected to revise during your preparation for the exam are as follows: 
1. Verbal Ability 
Topics to prepare: 
Reading comprehension 
Sentence correction 
Jumbled paragraphs 
Fill in the blanks
Contextual usage of vocabulary 
Synonyms 
Antonyms 
Word usage 
2. Decision Making 
Topics to prepare: 
Conditions & grouping 
Logical reasoning 
Situations 
Assumptions 
Analytical reasoning 
Arithmetic 
Data arrangement 
3. Quantitative Ability & Data Interpretation 
Speed & distance 
Trignometry 
Statistics 
Heights & distance 
Probability 
Geometry 
Direction sense & time 
Profit & loss 
Arithmetic 
Algebra functions 
Mensuration (2D & 3D) 
Clocks 
Data Interpretation - tables, graphs, combinations
4. General Knowledge 
For the general knowledge component of the paper, reading newspapers every day and staying up to date on the latest global developments is essential. 
You will be asked questions about the following: 
Mergers and acquisitions
Society and governance 
International relations 
Economics 
Business 
Awards & recognition 
Sports 
Literature 
History 
National news 
Politics
Finally, in the Essay section of the XAT exam, you will be asked to write 250-300 words on a specific topic from a list of two options. This part of the exam is timed and it is essential to have your thoughts put together before you begin writing. 
In the next section of this blog, we will be covering tips and strategies that you can employ to clear the XAT exam with flying colours! 
Preparing for XAT - Tips & Tricks 
It is important to note that you will need months of preparation before you attempt the XAT exam. Candidates who have started preparations well in advance or are planning to join coaching classes have an excellent chance of completing the curriculum on time. 
It is recommended that you do not postpone your revision until October and November. This is primarily because by then, it would be difficult to thoroughly cover every aspect of the syllabus. 
However, if you have registered late for the exam, you can consider regular mock preparation or attempting a crash course. The XAT exam also has a strict marking scheme, and being aware of the same while preparing is essential. 
Here are some tips to effectively prepare for XAT: 
1. Identify Your Strong & Weak Areas 
A detailed list of topics for each syllabus will be made available once you have completed your registration process. Make it a point to go through all of the topics and segregate the information into two lists (your strong areas and your weak areas). 
Once you have recognized what your strengths and weaknesses are, the next step is devising a study routine that allows you to focus on your weak points. This can be done by dedicating more time to such topics as compared to topics that you are relatively familiar with. 
2. Prepare with Previous Years' Question Papers 
An excellent preparation strategy is going through previous years' question papers. These will be available for download from student websites. 
Go through the question papers of the last 5-6 years to note the kind of pattern that is followed. It is also recommended that you test yourself by attempting each paper for not more than 180 minutes. This is one of the best ways to prepare for the final exam. 
3. Use the Right Material 
To help you prepare for the XAT exam, there are several resources available online. These include courses, worksheets, textbooks, videos, and other material. 
Doing some research well in advance can help you put together resources that will be beneficial in your efforts for preparation. There are several online forums and websites available that list some of the most helpful resources that you can choose to work with. 
In preparation for the General Knowledge and Essay sections of the paper, you should make a habit of reading newspapers daily. Try to alternate between different publications to help increase your vocabulary and give you an all-rounded perspective on current affairs. 
Being fully informed on every aspect of the XAT exam is one of the best ways to effectively clear the paper. By understanding the important dates associated with the test, you should be able to create study and practice routines that will ensure you have prepared sufficiently for the exam. 
You can also consider reaching out to alumni from different universities to get a better understanding of the exam and how you can prepare. 
Good luck!
Dignified with Rankings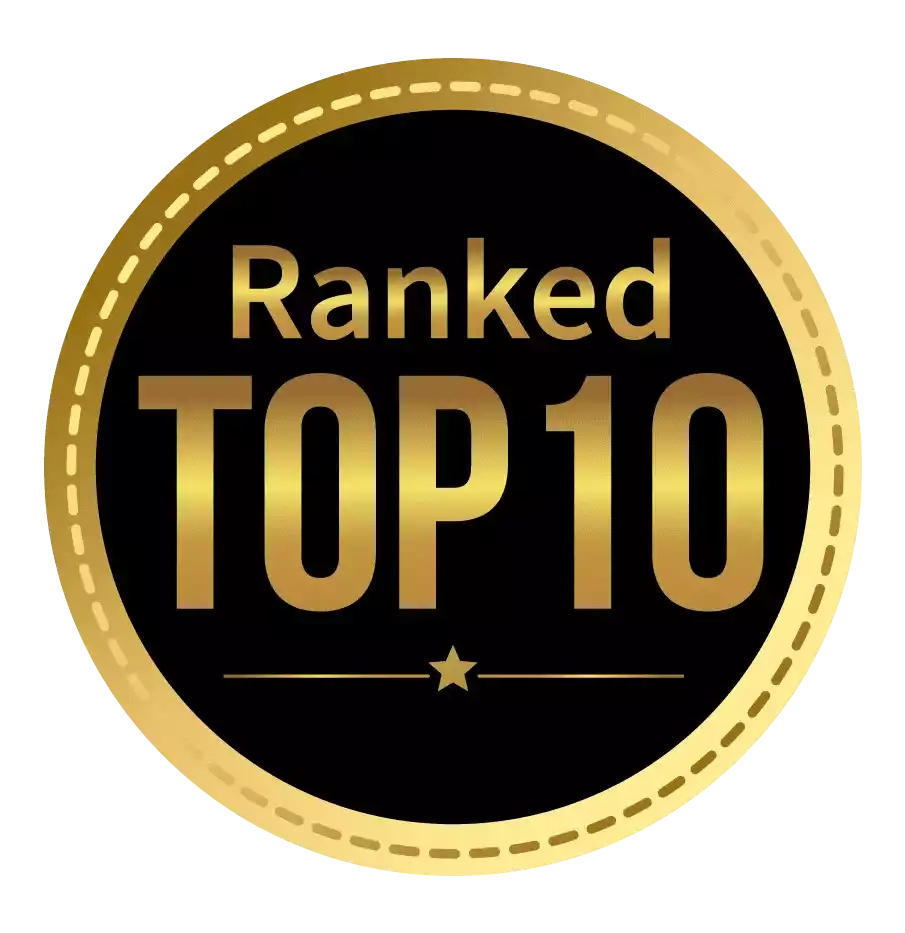 Amongst India's most promising Hotel Management Institute by Higher Education Review 2021
---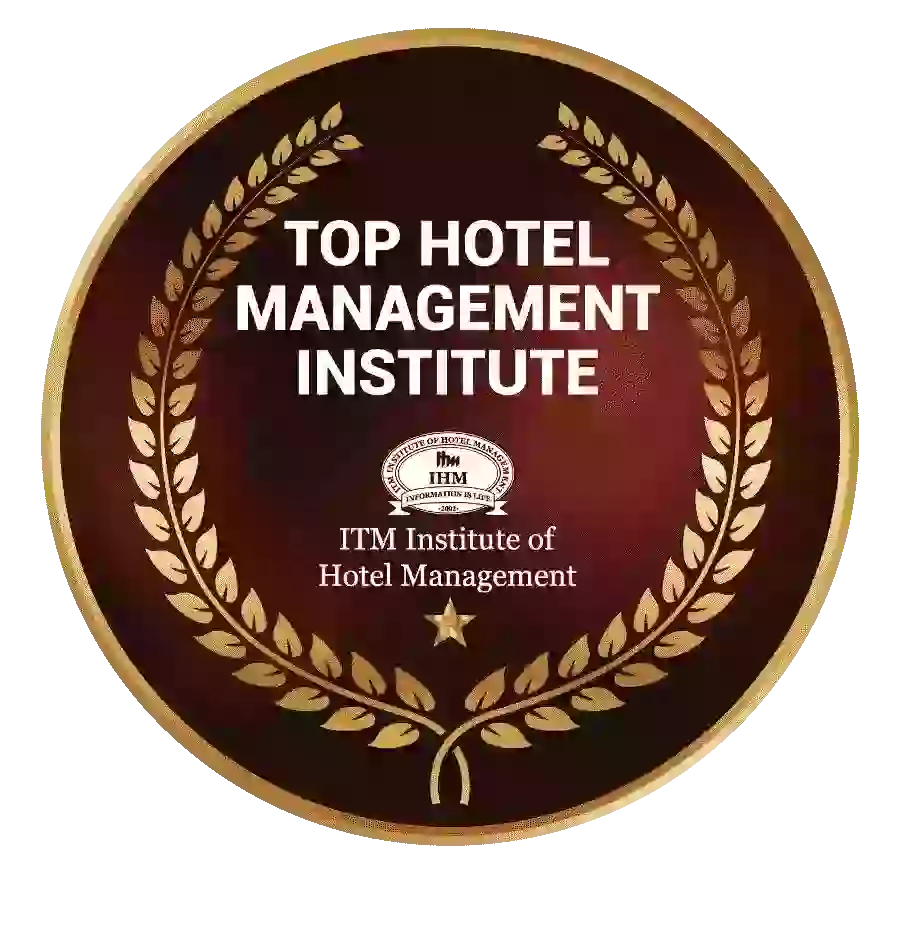 Ranked Top Hotel Management Institute awarded by Times Education Icon 2022
---
Quality Education, Outstanding Administration & Leading Infrastructure by Educational Excellence Awards & Conference 2021
---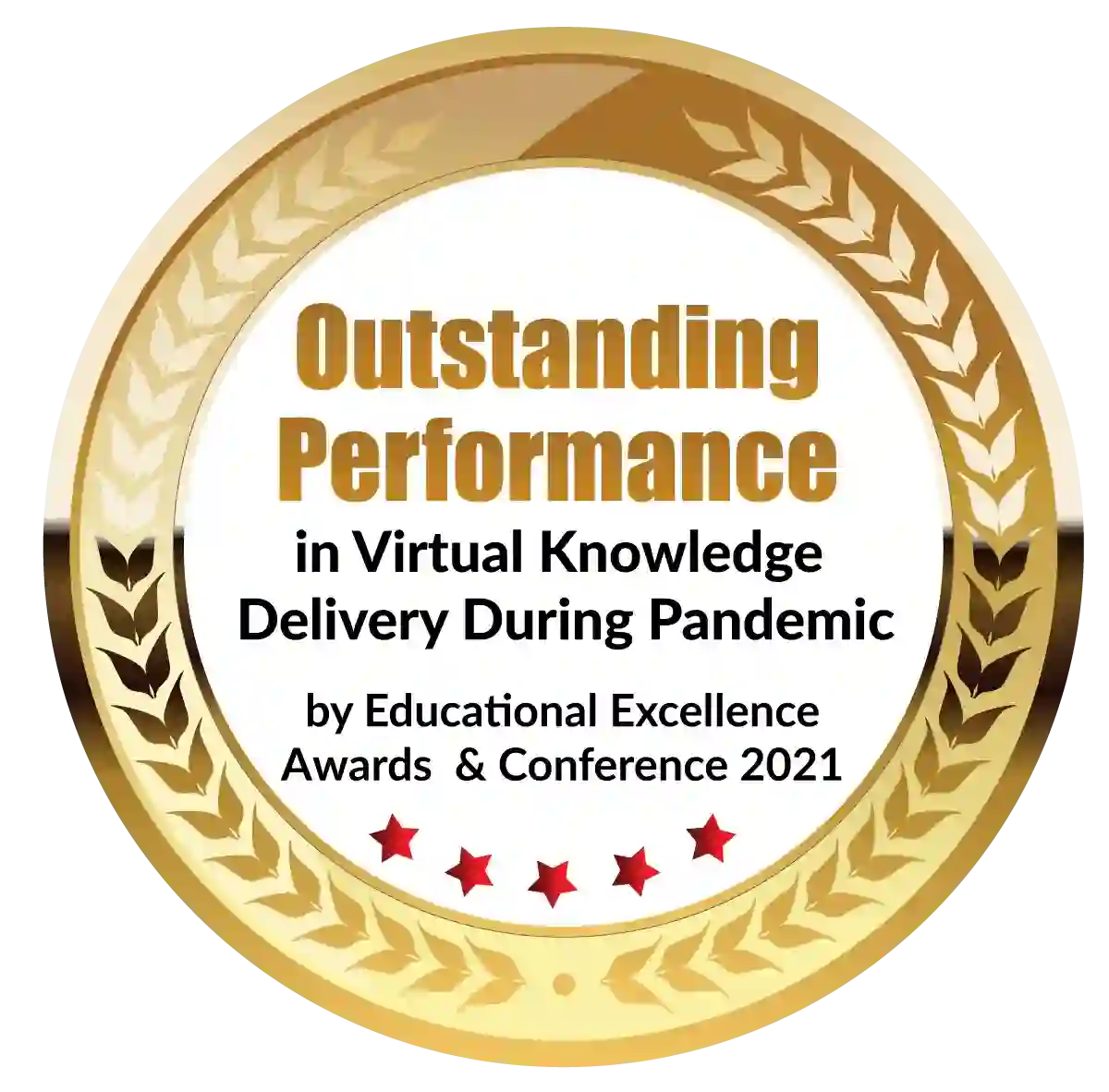 Outstanding Performance in Virtual Knowledge Delivery During Pandemic by Educational Excellence Awards & Conference 2021