Students Trained & Placed
Kitchen Training Facility
International & National Internships only at 5-star Properties
One to One Corporate Mentorship
An Entrepreneurial Culture at the Campus
Dignified with Rankings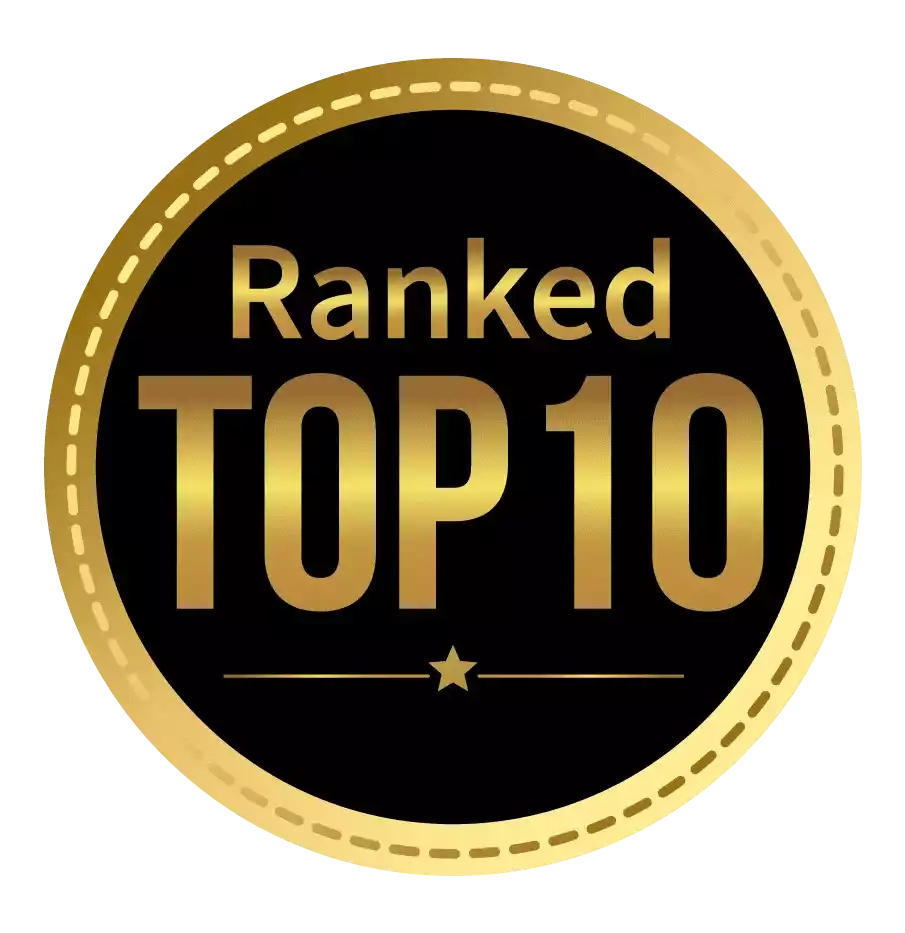 Amongst India's most promising Hotel Management Institute by Higher Education Review 2022
---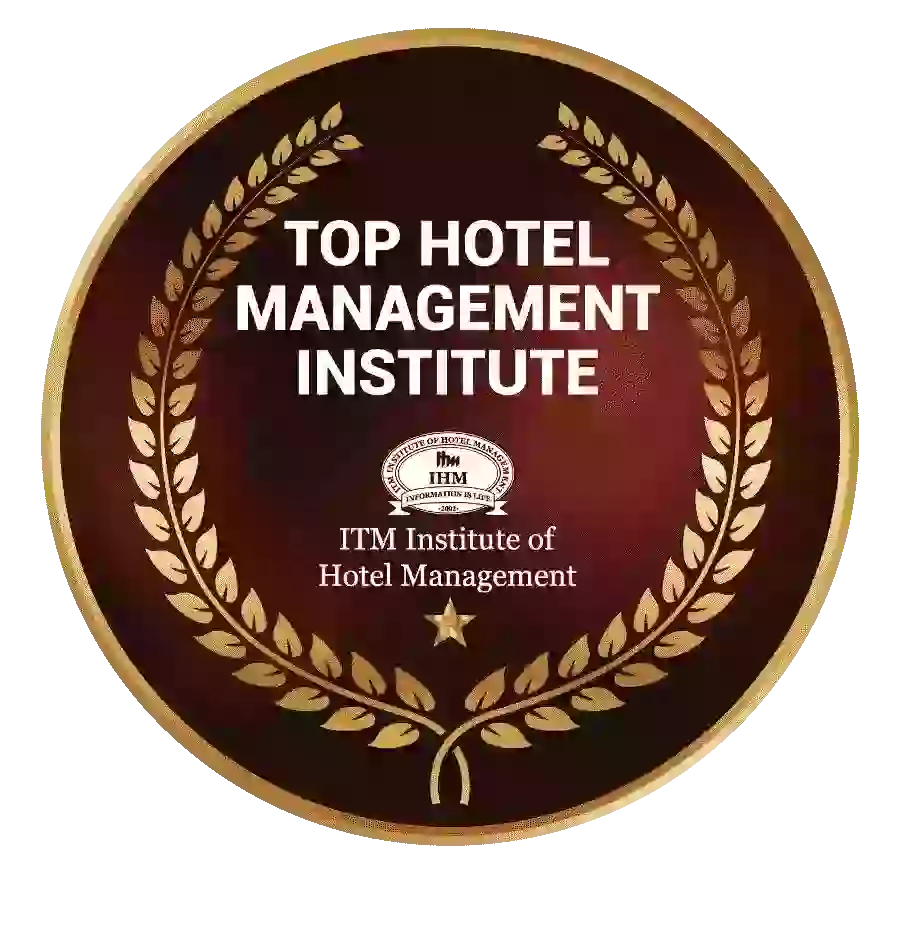 Ranked Top Hotel Management Institute awarded by Times Education Icon 2022
---
Quality Education, Outstanding Administration & Leading Infrastructure by Educational Excellence Awards & Conference 2021
---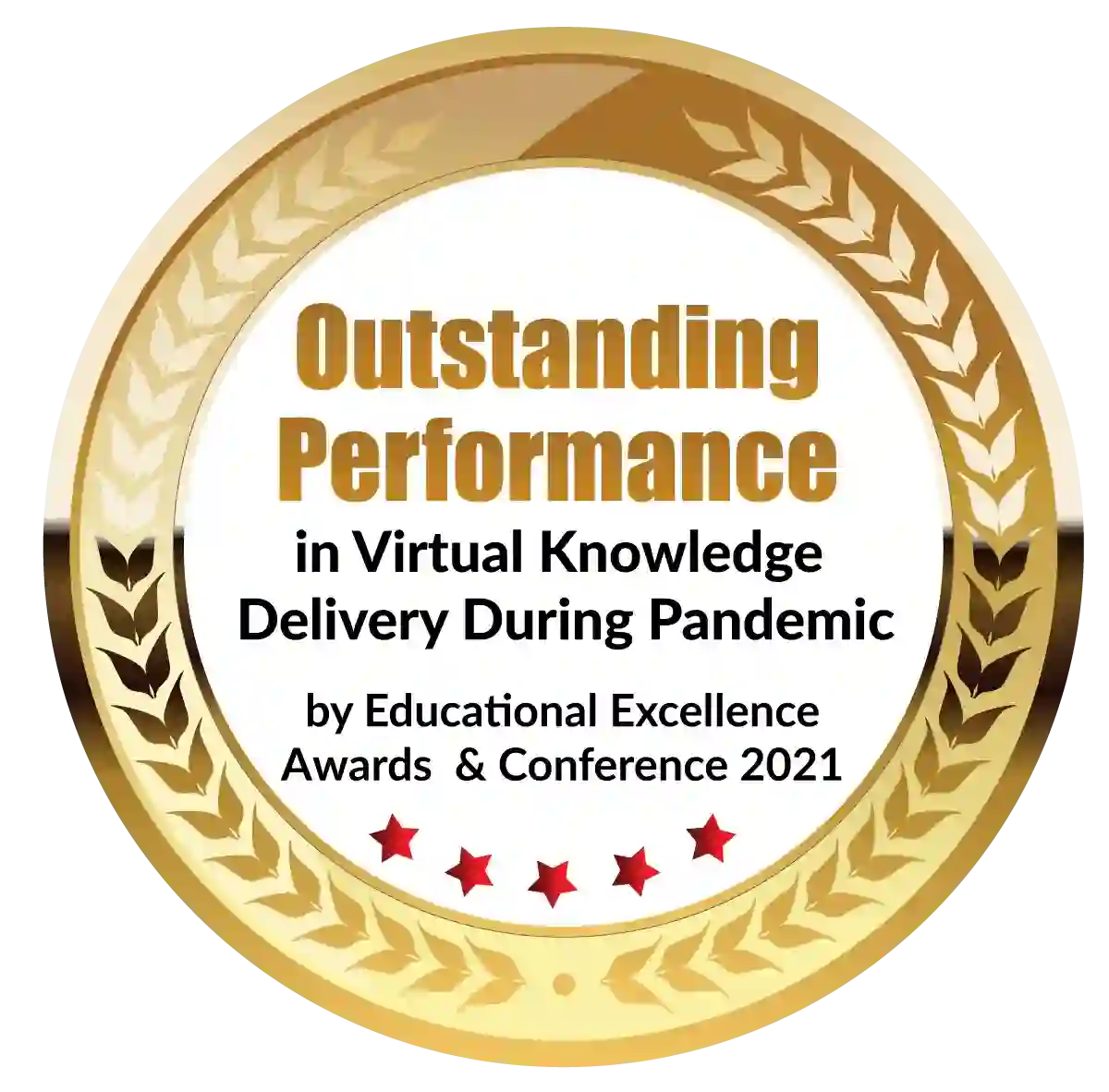 Outstanding Performance in Virtual Knowledge Delivery During Pandemic by Educational Excellence Awards & Conference 2021
The CMAT exam conducting organisation also distributes previous CMAT papers to give a thorough picture of the overall and sectional overview of the CMAT question paper. This examination helps institutions pick acceptable graduate candidates for admission in various Management programmes. Past CMAT exam trends show that CMAT 2022 exam  preparation can be synced with other MBA entrance exams as the test portions are nearly same. The AICTE has modified the CMAT 2022 exam question paper design yet again. Despite the inclusion of a fifth component in the CMAT exam, the amount of questions and exam time have been lowered from last year.But, before we begin our CMAT preparation, it's important to grasp the major changes to the CMAT 2022 exam, CMAT Eligibility Criteria, and the CMAT 2022 registration process.
Eligibility Criteria for CMAT 2022
The CMAT eligibility criteria refers to the admission requirements that candidates must meet in order to take the MBA entrance exam. All AICTE accredited B-schools that offer admission to MBA/PGDM programmes on the basis of CMAT scores consider the eligibility criteria for CMAT 2022 as stipulated by the National Testing Agency (NTA). Read this article to learn about all of the CMAT qualifying requirements for 2022, including educational requirements, age limits, and reservation policies.
Candidates must be citizens of India.
Candidates must hold a bachelor's degree in any stream from an AICTE-approved institute/university with a minimum three-year length.
Candidates in their final year of a bachelor's degree are also allowed to apply for CMAT 2022 if their results are expected to be released before the start of the academic year.
CMAT does not have a minimum scoring requirement.
There is no upper age limit for applying to CMAT 2022 and taking the exam.
CMAT 2022 Reservation Criteria
There is no reservation policy for the CMAT exam, but B-schools that accept CMAT marks will use reservation criteria set by the government of India for admittance. Candidates must indicate their reservation status (caste/PwD category) on the CMAT 2022 application form to be eligible for reservation benefits at the time of admission.
Reservation Policy for CMAT 2022
15 percent for  Scheduled Caste.
7.5 percent for Scheduled Tribes
27 percent for Non-Creamy Layer (Other Backward Classes)
50.5 percent for  general/open
CMAT 2022 Persons with Disabilities Reservation:
Candidates with a 40% or greater disability (from one of the specified disabilities) can apply for admission under the PwD category. The following disabilities are on the PwD list:
Low vision and blindness
Deaf and hard-of-hearing individuals
Locomotor disabilities include cerebral palsy, cured leprosy, dwarfism, acid attack victims, and muscular dystrophy.
Autism, intellectual disability, specified learning impairment, and mental illness, as well as people with various disabilities ranging from (1) to (4), are among the specified disabilities' included in the RPwD Act 2016.
Candidates can only modify their category in the CMAT application form until the application deadline for CMAT 2022. Following that, no changes will be permitted.
Scribe/Reader CMAT Eligibility:
On the CMAT 2022 exam date, candidates with disabilities in the categories of blindness, locomotor disability (both arms affected BA), and cerebral palsy can use the scribe/reader/lab assistant service. Such candidates must submit a written request for a Scribe/Reader to the CMAT 2022 Test Centre Superintendent, together with a disability certificate produced by an accredited Medical Officer.
The CMAT 2022 Test Centre Superintendent will assign a scribe/reader who is at least one academic year younger than the candidate.
Candidates who use a scribe/reader can ask the Centre Superintendent to see the scribe a day before the exam to verify their suitability and general familiarity.
Candidates that use a scribe/reader will be given an additional 60 minutes on top of the CMAT 2022 test time.
CMAT 2022 Registration Process 
CMAT registration consists of five steps: online registration, filling out an online application form, uploading a scanned photo and signature, paying CMAT costs, and choosing a test center. CMAT 2022 exam costs are INR 2,000 for general category male applicants and INR 1,000 for female and reserved category students. The following is a step-by-step guide to registering for CMAT 2022:
STEP 1: Fill out the CMAT 2022 online registration form.
Click here to get to the CMAT NTA website in a new browser or here to go to the CMAT NTA website in a new browser.
By clicking on 'new registration,' you can create an account.
The registration website for CMAT 2022 will open.
Name, date of birth, city, email ID, password, and cell phone number are all required fields.
Select'submit' from the drop-down menu.
There will be a 12-digit application number shown.
STEP 2: Complete the CMAT application.
To log in again, enter your application number and password.
Fill in your academic details on the application form.
Once you've double-checked the form, click the submit button.
If you need to make changes to any fields before submitting the application form, do so now.
STEP 3: FILE UPLOADING
Upload your passport-size photo, signature, and PwD certificate after completing the CMAT application form (if applicable). The following are the requirements:
Document
Limitations on size and format
Photograph of the size of a passport
JPG/JPEG files range in size from 10 to 200 kb.
A signature that has been scanned
JPG/JPEG files range in size from 4 kb to 30 kb.
Certificate for Persons with Disabilities
JPG/JPEG files range in size from 50 to 300 kb.
STEP 4: PAY THE CMAT APPLICATION FEE IN
Fees can be paid through SBI/HDFC banking services such as debit/credit cards, net banking, and UPI/PAYTM. The table below shows the CMAT fees for each category:
EWS/OBC-NCL / General (Male) - 2,000 INR
EWS/OBC-NCL / General (Female) - 1,000 INR
PWD, SC, ST (Male) - 1,000 INR
PWD, SC, ST (Female) - 1,000 INR
Transgender - 1,000 INR
STEP 5: SAVE THE CONFIRMATION PAGE ON YOUR COMPUTER.
Following payment of the application fee, a page confirming application submission will appear. This page must be downloaded and saved as proof of successfully submitting the CMAT 2022 application form and payments.
Choosing a City for the CMAT 2022 Exam
Candidates can select up to four cities from a list of 124 to which a CMAT test centre will be assigned during CMAT registration 2022.
Candidates should be aware that the test city chosen in the form cannot be modified once it has been submitted.
On the CMAT 2022 admission card, the exam centre and test city will be listed.
Candidates' test cities will be finalised, and no requests for changes will be considered.
Class 10 marksheet documents necessary for CMAT Registration 2022
Marksheet for Class 12
Marksheet for graduation
Certificate of Caste (if applicable)
Certificate of PWD/DA (if applicable)
On a white piece of paper, the candidate signs his name.
A recent passport-size photo on a white background is preferred.
Key Points to Remember for CMAT Registration in 2022
Complete all fields on the CMAT application form 2022 with accurate data.There should be no blanks in any mandatory fields.
Carefully consider your options for CMAT 2022 test cities.
Only once payments have been paid will a confirmation page be generated.
Before submitting, double-check all of the information you've supplied. Once the form has been submitted, it cannot be updated.
You will receive a confirmation E-mail and an SMS after your fee payment has been completed successfully.
If you have not received confirmation, please contact the examination office as soon as possible.
Internet Explorer (version 11 and above), Mozilla Firefox (version 50 to 61), or Google Chrome are the preferred online browsers for CMAT registration 2022. (version 50 to 69).
Do not use a smartphone to complete the form. Fill out and submit the CMAT exam date application form on a laptop or desktop computer.
Topics in the CMAT 2022 exam paper by section
Language Comprehension: The most questions in this area concerned RC passages (six), followed by synonyms (five). Grammar, Word Definition, Parajumbles, Word Meaning, Spelling, and Sentence Correction are some of the other topics covered.
Quantitative Techniques and Data Interpretation: Arithmetic has dominated this portion of the CMAT question paper (10 questions). There are five Modern Math problems and four Data Interpretation questions. There are two Geometry questions and one HCF-LCM question.
Logical Reasoning: There are four questions about blood relations in this part, three of which are based on logic. There are two questions in each of the categories of Coding-Decoding, Visual Reasoning, Analogy, Syllogism, Argument, and Series Completion. Analogy, Symbol, Venn Diagram, Odd One Out, Number Grid, and Direction are the remaining questions.
General Awareness: The most questions in this part of the CMAT exam paper were from Indian events (11) followed by foreign events (9) and static GK (nine) (five).
The CMAT exam does not have an upper age limit. However, because graduation is a requirement for CMAT, the candidate's minimum age should be 20. The CMAT score has a one-year validity period. CMAT 2022, for example, is only valid for entrance to the academic term 2022-23. If you take the exam within a given academic year but do not receive admission, you must retake the CMAT in the following academic year.
Dignified with Rankings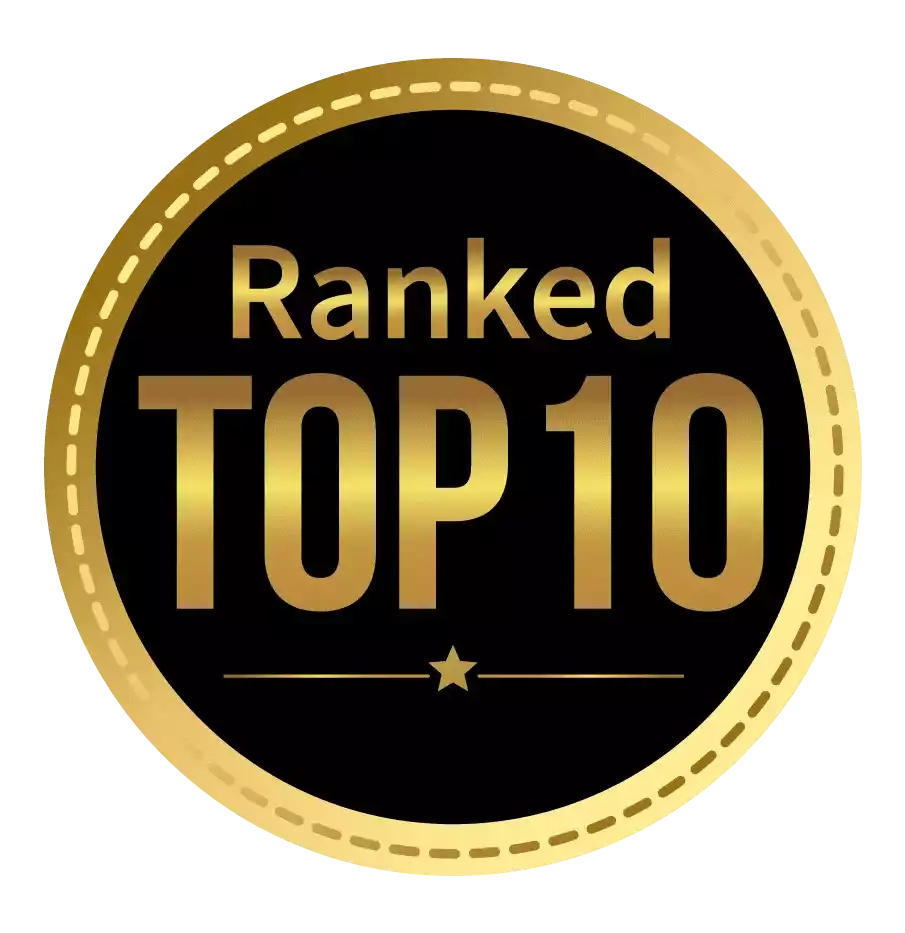 Amongst India's most promising Hotel Management Institute by Higher Education Review 2021
---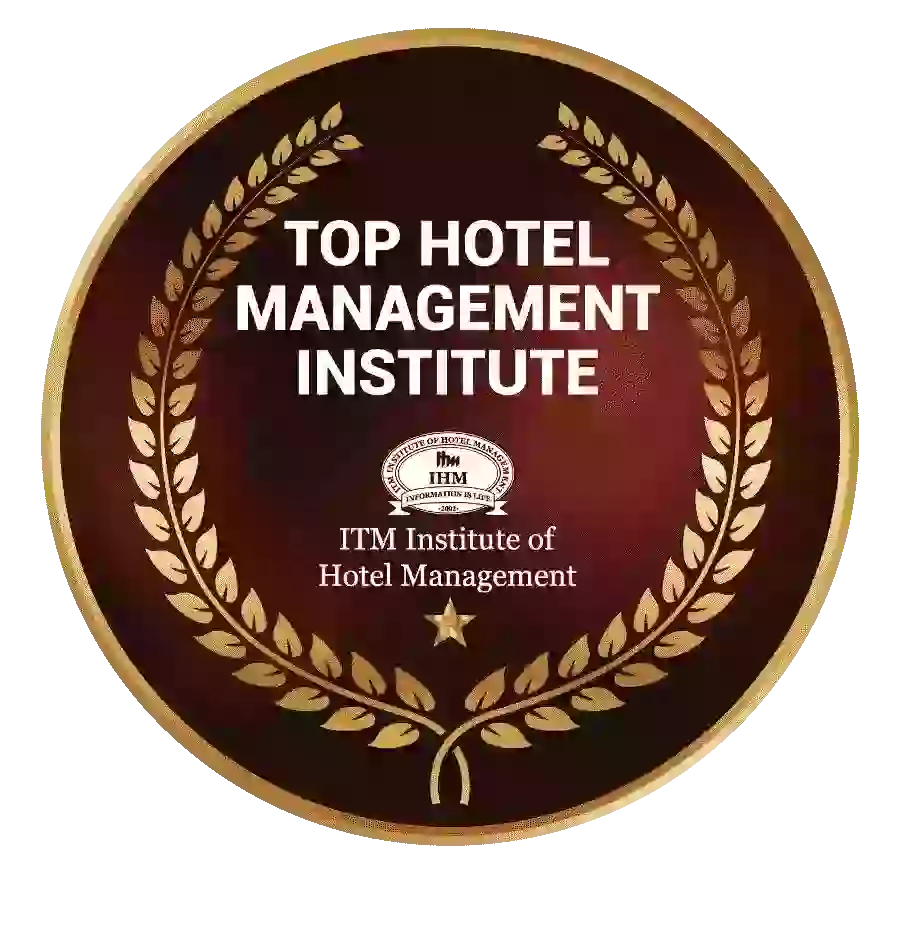 Ranked Top Hotel Management Institute awarded by Times Education Icon 2022
---
Quality Education, Outstanding Administration & Leading Infrastructure by Educational Excellence Awards & Conference 2021
---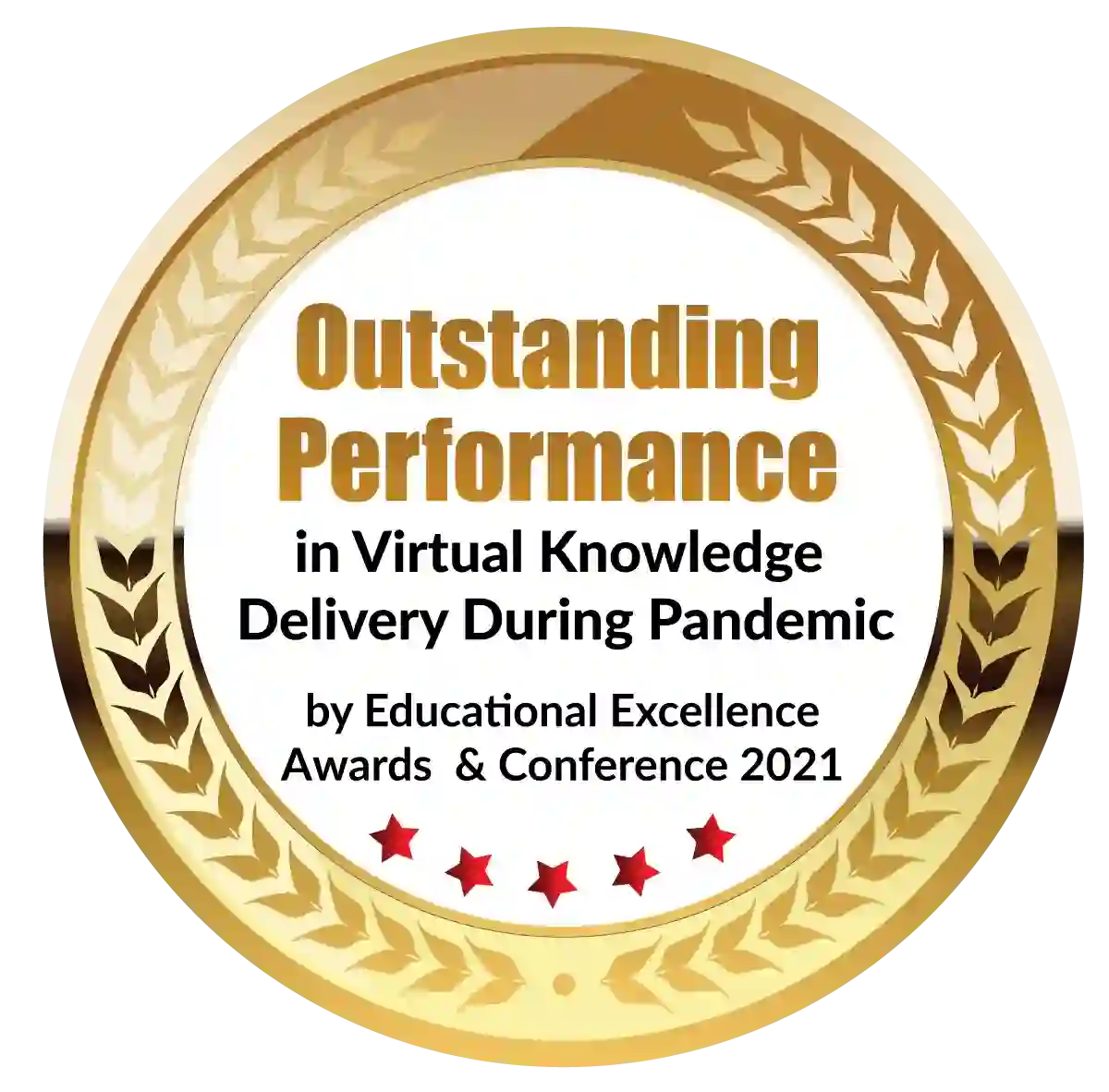 Outstanding Performance in Virtual Knowledge Delivery During Pandemic by Educational Excellence Awards & Conference 2021