Students Trained & Placed
Kitchen Training Facility
International & National Internships only at 5-star Properties
One to One Corporate Mentorship
An Entrepreneurial Culture at the Campus
Dignified with Rankings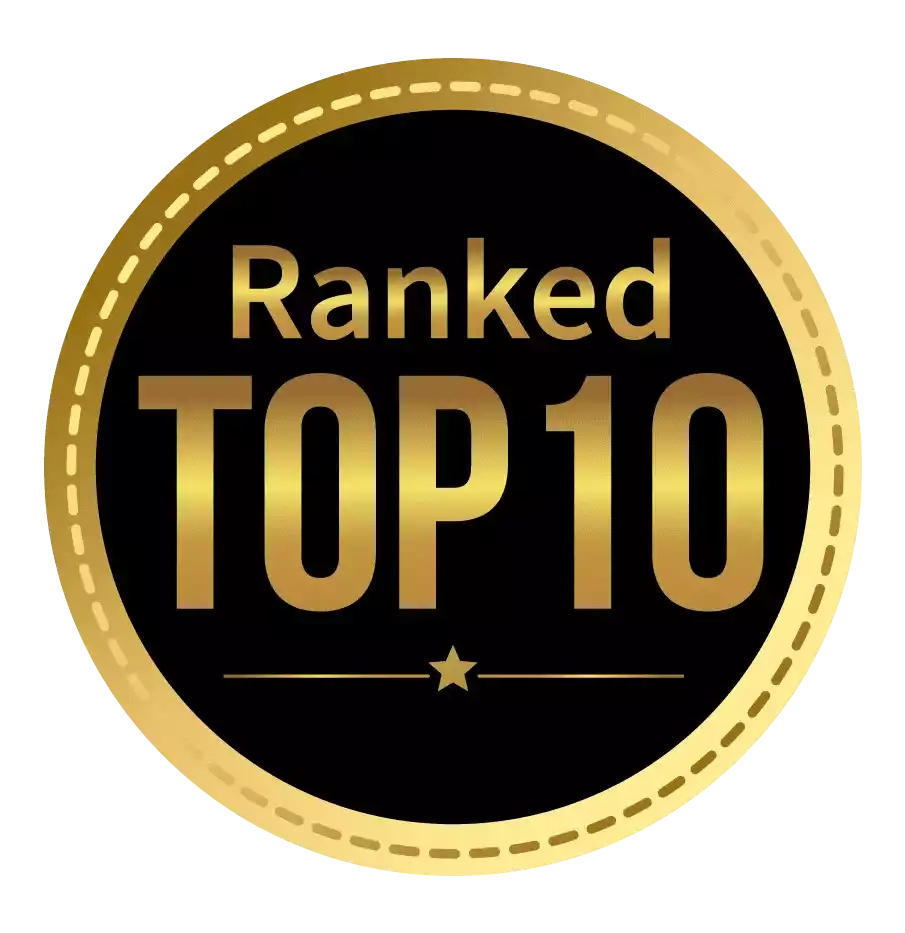 Amongst India's most promising Hotel Management Institute by Higher Education Review 2022
---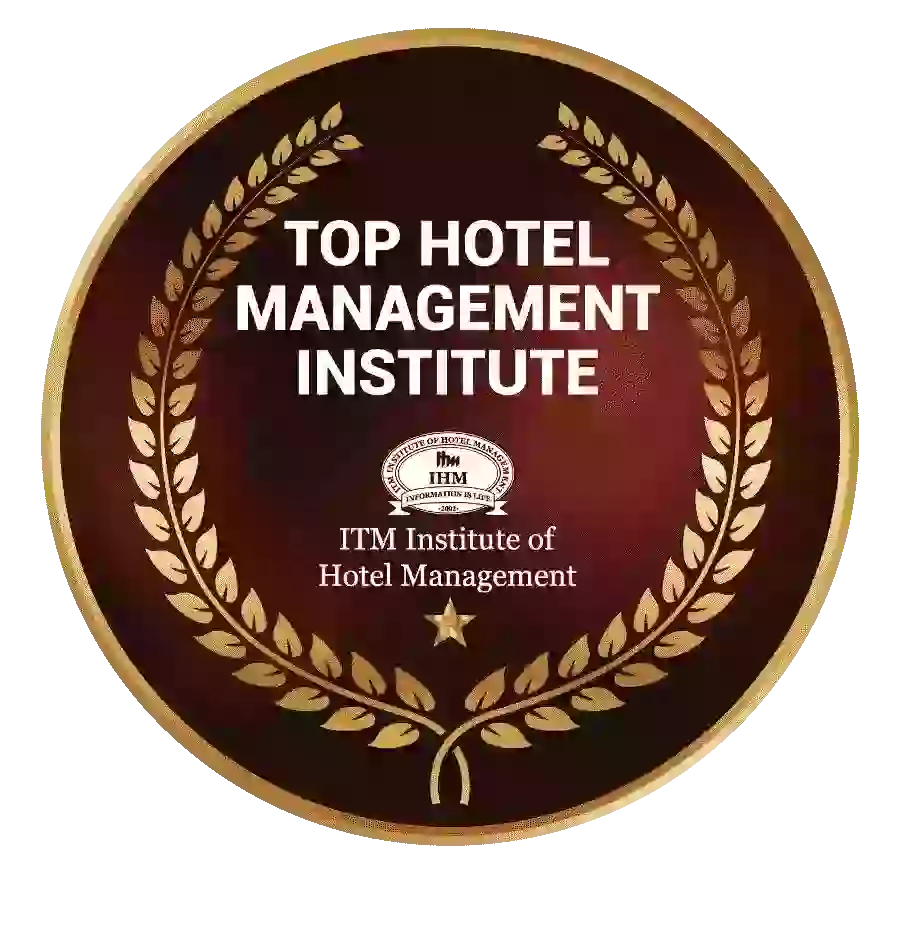 Ranked Top Hotel Management Institute awarded by Times Education Icon 2022
---
Quality Education, Outstanding Administration & Leading Infrastructure by Educational Excellence Awards & Conference 2021
---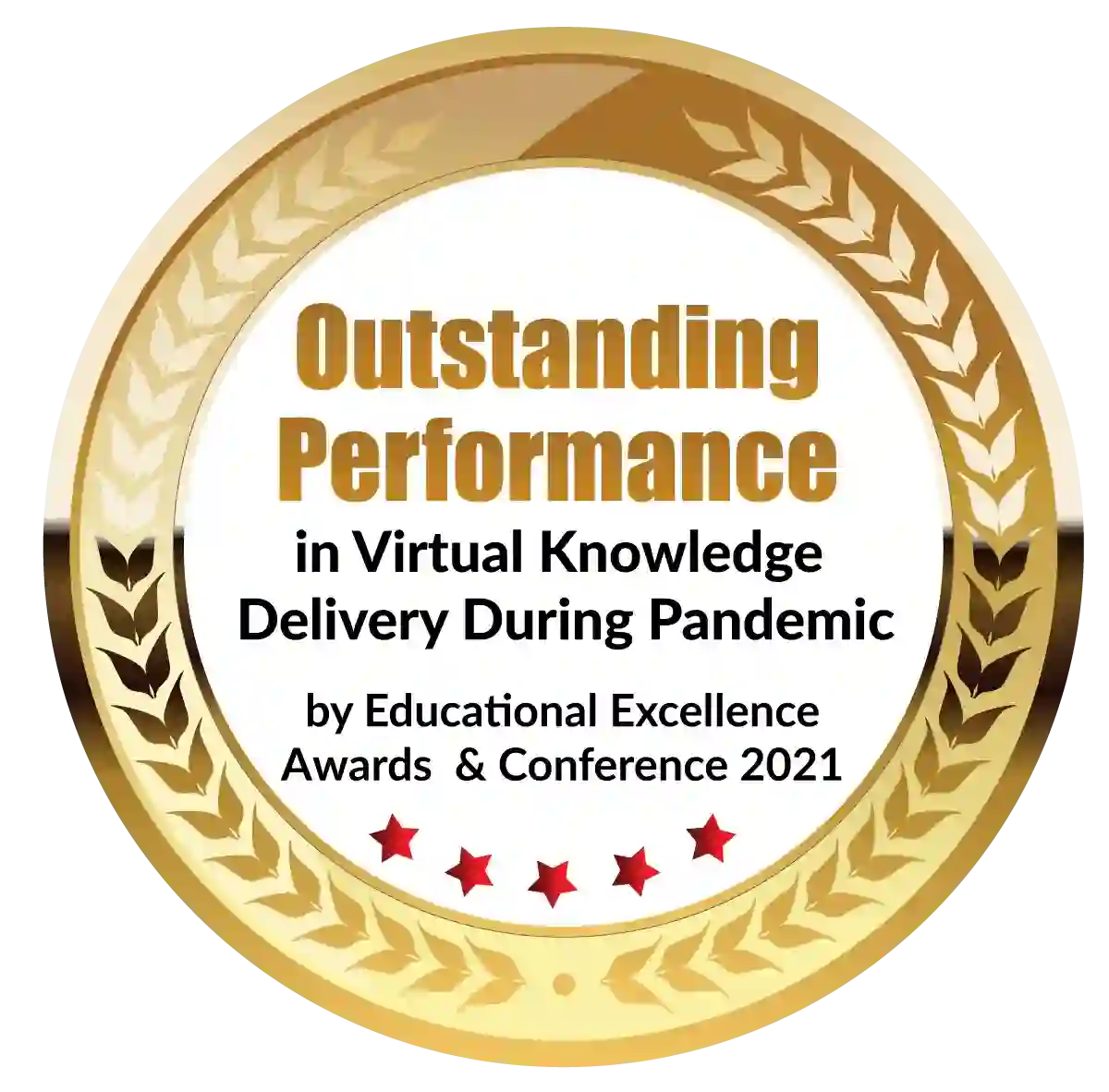 Outstanding Performance in Virtual Knowledge Delivery During Pandemic by Educational Excellence Awards & Conference 2021
Marketing is a crucial interaction function with the market environment, with a strong emphasis on output delivery. Its job is to make sure that the company's services are in line with market demands and that customers get the benefits they want. If professionals in this field enroll in marketing postgraduate courses such as the PGDM in marketing, they will be able to efficiently establish brand management plans and act as marketing professionals. 
The course provides a once-in-a-lifetime chance for recent graduates and experienced professionals who wish to enter the demanding world of marketing, where professional advancement is limited only by their talent, desire, application, and will. If you're thinking about doing a PGDM in marketing, you should learn everything you can about the program. All of the pertinent information about PGDM in marketing will find in the following article. a thorough examination of the PGDM in marketing that will assist you in deciding what career path to choose.
What Is a Postgraduate Diploma in Marketing?
A postgraduate diploma in marketing (PGDM) is a marketing-focused postgraduate diploma program. This degree is comparable to an MBA, and many employers prefer applicants with a PGDM in marketing because it is a more in-depth program that allows students to make a smoother transition into the working world. Because marketing is critical to a company's existence and success, executives in any industry can benefit from a PGDM in Marketing. Marketing PGDM is likely the most popular of all PGDM specializations since it provides so many opportunities.
 Marketing is used by businesses to get the word out about their products and services. The result of marketing is direct sales. You may readily deduce how important marketing is to a company's success if you have this knowledge. This is why firms prioritize marketing department hires first. Many students choose to pursue a PGDM in marketing because of this potential.
Eligibility for the PGDM in Marketing Course
PGDM in marketing or PGDM in marketing management is a professional course in which you have to invest money, and 2 years of your time. As a result, deciding to pursue this path is a major decision. The first thing you should do is determine whether you are eligible for the course. 
The Eligibility Criteria for the PGDM in Marketing Course are shown below:
You need to be a graduate with a legitimate bachelor's degree of 3 years from a recognized university.
You to have scored at least 50% or more in your bachelor's degree.
PGDM in marketing is most popular among BBA and BMS graduates, however, students from other fields such as commerce, arts, and science are also eligible.
PGDM Marketing Admission
Institutions' admissions procedures may differ, however, one standard requirement may remain the same:
Candidates are admitted to the PGDM in Marketing program based on their performance in the entrance tests.
Candidates must take national, state, and institution-level entrance tests such as the CAT, MAH MBA CET, XAT, and others.
Candidates are shortlisted based on their admission exam performance.
Shortlisted candidates must then appear for their chosen college's GD/PI round.
The candidate is chosen based on their overall performance in the entrance exam and interview.
Graduation and intermediate results may also be taken into account by some colleges when making admission decisions.
Under the management quota, many private colleges also provide direct admission to the program without having to take an entrance exam. These admissions are made based on graduation merit, however, candidates must pay a higher admission price.
Why Should You Consider a Post-Graduate Diploma in Marketing?
What you do after graduation will largely decide the career path you will take for the rest of your life. As a result, you must be certain about your decision.
Here are a few reasons to pursue a PGDM in marketing:
1. Popularity -
If so many students choose marketing as their major, they can't all be incorrect. Most applicants are for the PGDM in marketing. When it comes to pursuing a concentration in MBA, the most common option is a marketing MBA. As a result, marketing is the most preferred option.
2. Recruitability -
The popularity of the PGDM in marketing is because students instantly obtain good work in good firms after completing the degree. Because marketing is so closely linked to profitability, To ensure that the department functions smoothly, corporations hire a huge number of people. As a result, there are always a lot of marketing jobs available, and you won't have any trouble finding one.
3. Personality Formation -
Every day in marketing, you must meet new people. You must communicate with them and persuade them to purchase your company's goods and services. You'll need a pleasant, engaging, and self-assured demeanor for this. All of this is taught to you during the course. A PGDM in marketing covers topics such as how to be a good speaker, how to be a good leader, how to be confident, and how to be attractive.
4. Potential Career Paths -
Marketing is more than just that. There are other more facets to this industry, as well as numerous areas in which you can pursue a career. From marketing analysts to branding gurus, you have a lot of options when it comes to your future professional path.
5. Earnings -
Another reason to seek a PGDM in marketing is that graduates earn a better starting salary than non-marketing graduates. As previously stated, marketing is one of the primary sources of profit, which is why organizations seek out the greatest candidates for the job. They also offer good starting pay to attract the best people. Some marketing professionals are also eligible for commissions, which can help you earn even more money.
Career Prospects After a PGDM in Marketing
The following are just a few of the many opportunities accessible to you once you have earned your PGDM in marketing. These jobs provide a lot of earning potential and room for advancement. If any of these occupations appeal to you, this pg in marketing course is designed for you.
Following is a list of career options available after completing a PGDM in marketing:
1. Market Research Analyst - 
This position is responsible for doing market research. Market research analysts must have a thorough understanding of the industry in which they work. They must establish marketing plans, sales tactics, new products and services, and so on, based on their knowledge and study.
2. Marketing Manager -
The fieldwork is done by marketing executives. This job demands you to travel and meet new people, as well as sell the company's products and services to grow sales.
3. Manager of Business Development -
This job is comparable to that of a marketer or salesperson. They must expand the company's market and bring in additional revenue. This job has a lot of rewards, such as commissions and incentives.
4. Marketing Manager -
Brand managers look after the company's, product, and service brands. They are in charge of brand storytelling and communication. They collaborate with the marketing and advertising teams as well. This is a combination of creative and administrative work.
5. Sales Manager –
Sales managers are in charge of a team of sales professionals who are responsible for making direct sales. The manager's job is to set goals, assist staff in meeting those goals, and increase the company's overall sales.
Career Opportunities Sector Wise
One of the most appealing aspects of the PGDM in marketing program is that it allows you to work in any field. All businesses require marketing to inform clients about their products and services. As a result, as a marketing PGDM graduate, you can work in any industry you like and have a long and fruitful career.
1. Financial Services -
One of the largest employers of marketing professionals is the banking business. Many banks are increasingly entering the financial services sector, and marketers are needed to attract new customers.
2. Fast-moving consumer goods (FMCG) firms –
Sales are the be-all and end-all goal of the Fast Moving Consumer Goods industry, and high sales require marketing and salespeople. As a result, they hire a lot of PGDM and MBA marketing graduates.
3. Publicity –
The country's advertising business has always been on the rise because it employs a large number of individuals in marketing and advertising.
4. Travel and tourism -
The tourism business is growing in sophistication. With so many new professional businesses springing up, the demand for traditional and digital marketing has skyrocketed. As a result, the tourism industry is investing heavily in marketing.
5. Mass media -
Marketing and advertising are the lifeblood of the media. As a result, they engage a large number of people to perform these tasks, and they pay them well in comparison to other industries.
Obtaining a PGDM in marketing is a bold and astute choice that demonstrates you have foresight into the diploma's future. As sectors and enterprises expand, so does their marketing requirement. You will be in the right place at the right time, earn a good income, and have a successful career with a PGDM in marketing. So, if you're thinking about continuing your education after graduation, consider a PGDM in marketing to assist you to achieve your career goals.
Dignified with Rankings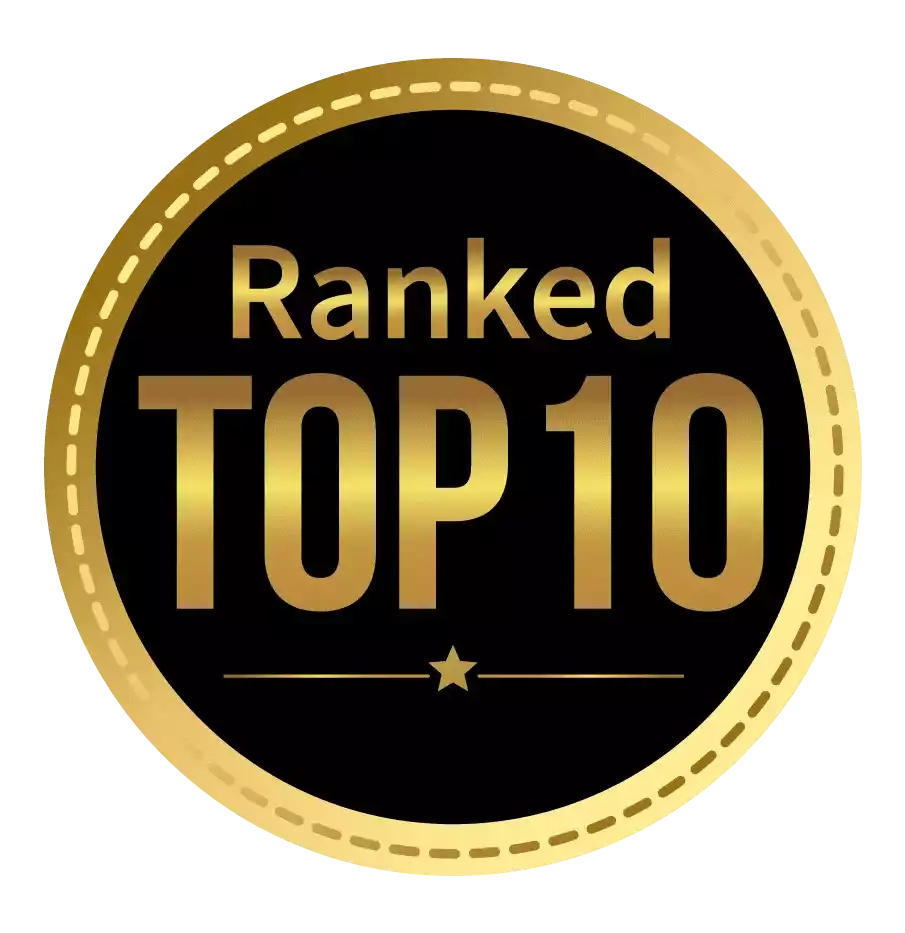 Amongst India's most promising Hotel Management Institute by Higher Education Review 2021
---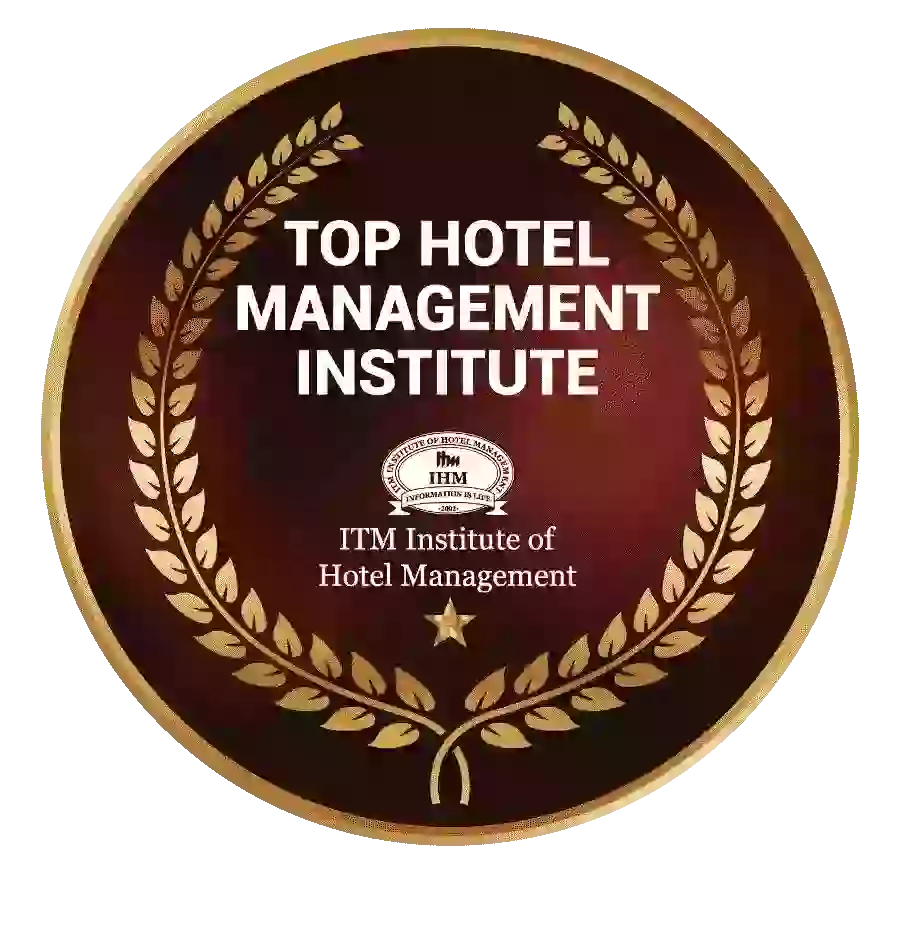 Ranked Top Hotel Management Institute awarded by Times Education Icon 2022
---
Quality Education, Outstanding Administration & Leading Infrastructure by Educational Excellence Awards & Conference 2021
---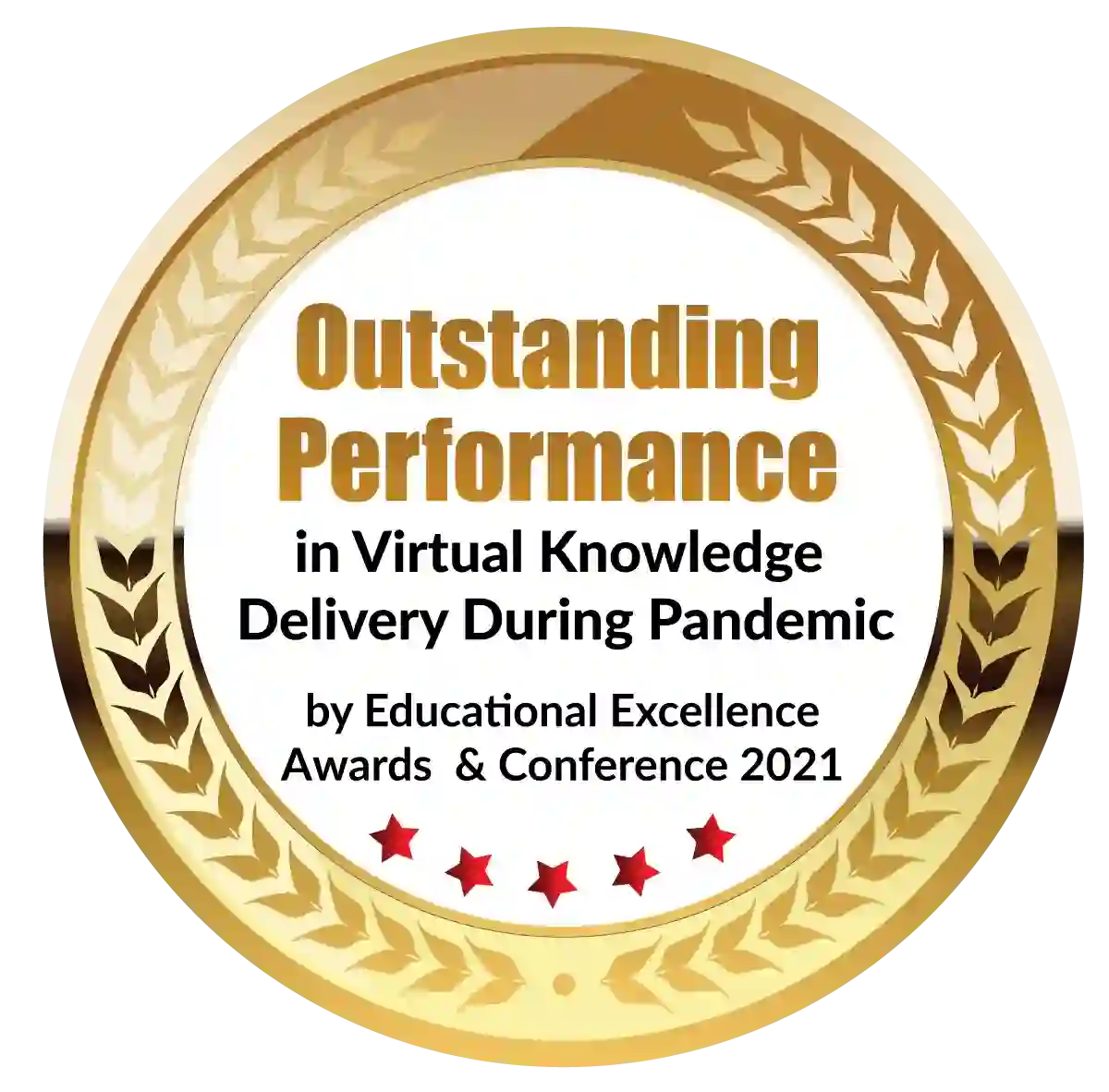 Outstanding Performance in Virtual Knowledge Delivery During Pandemic by Educational Excellence Awards & Conference 2021