Can Post Graduate Diploma in Financial Management be the next step in your professional development?
Students Trained & Placed
Kitchen Training Facility
International & National Internships only at 5-star Properties
One to One Corporate Mentorship
An Entrepreneurial Culture at the Campus
Dignified with Rankings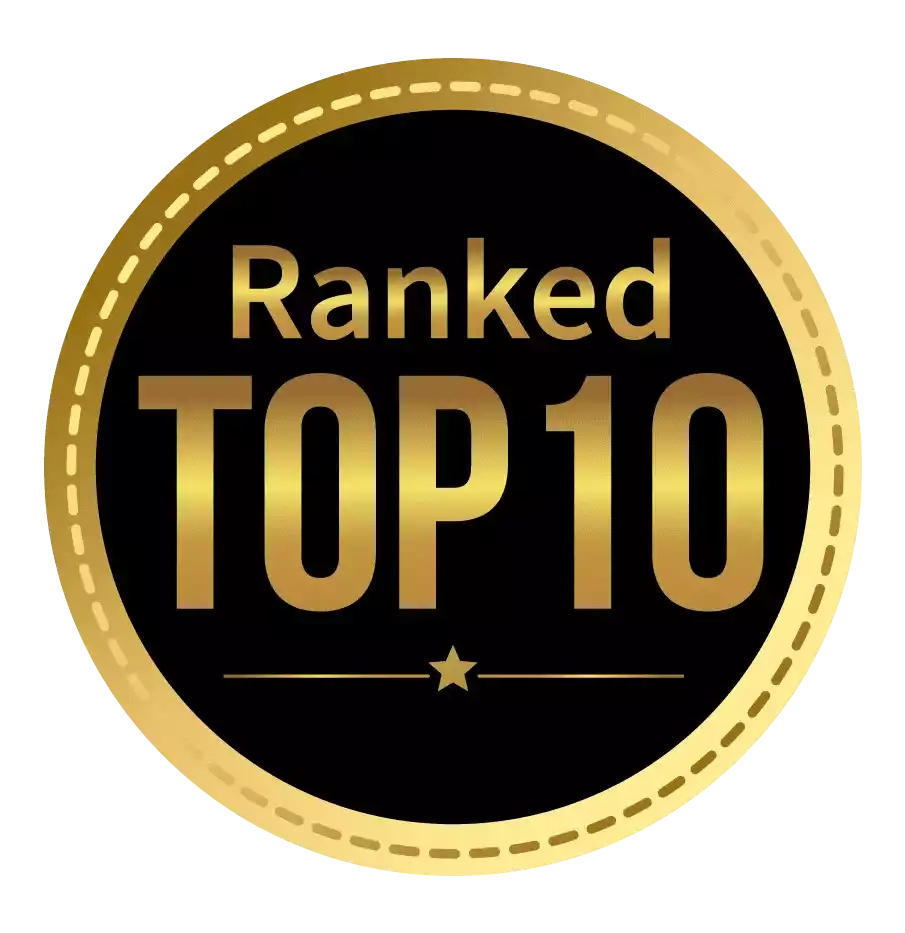 Amongst India's most promising Hotel Management Institute by Higher Education Review 2022
---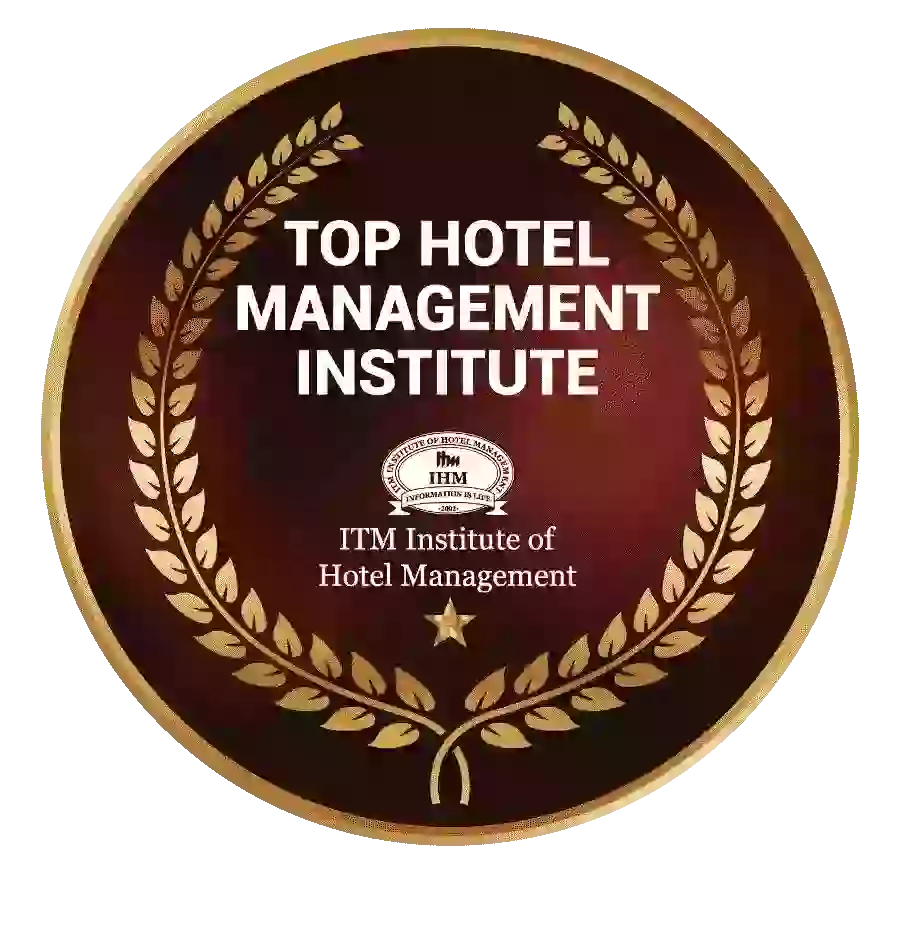 Ranked Top Hotel Management Institute awarded by Times Education Icon 2022
---
Quality Education, Outstanding Administration & Leading Infrastructure by Educational Excellence Awards & Conference 2021
---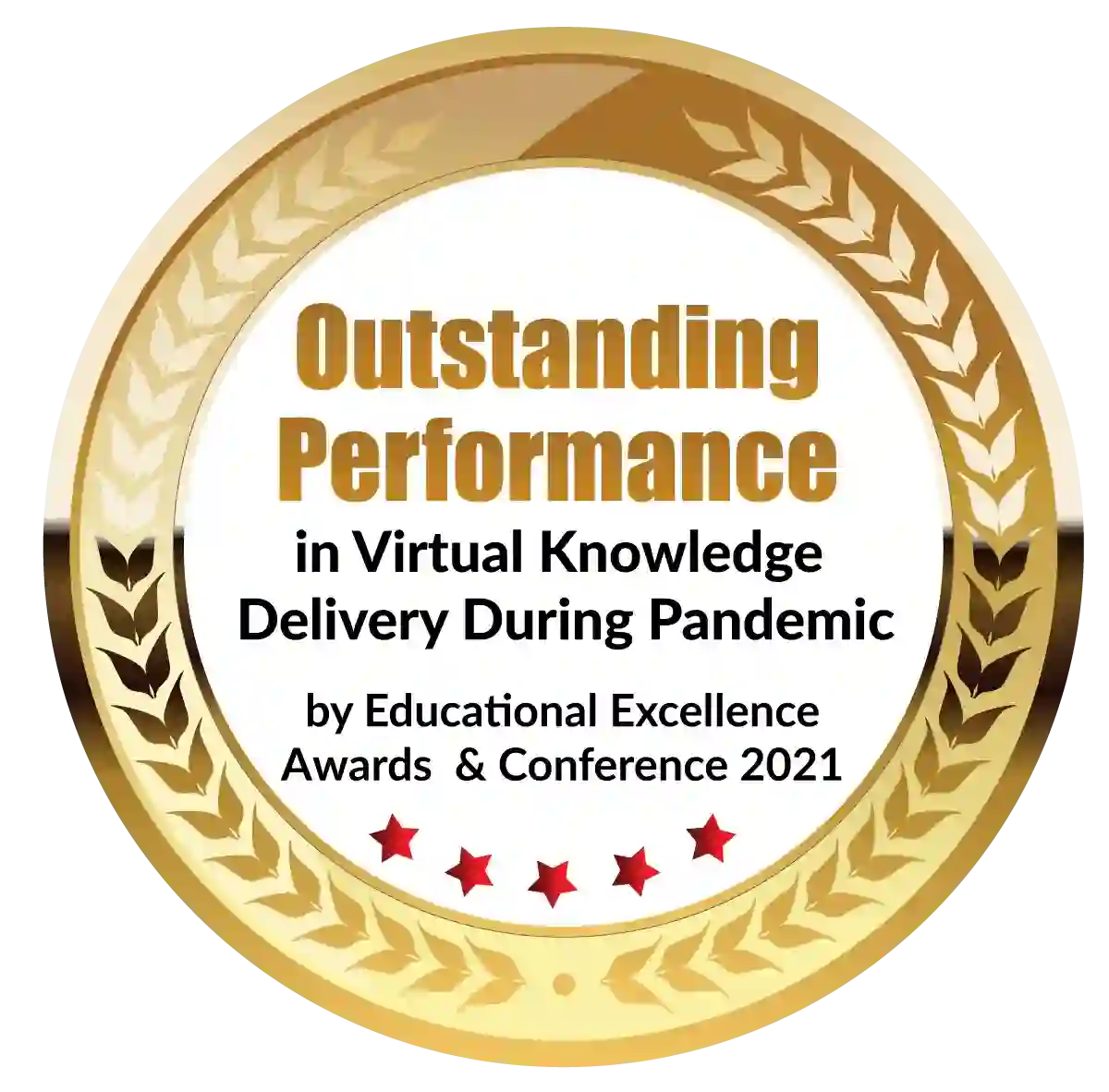 Outstanding Performance in Virtual Knowledge Delivery During Pandemic by Educational Excellence Awards & Conference 2021
Finance is one of the specializations available in India's top business schools' PGDM programs. It concentrates on the financial and wealth management elements of businesses. The PGDM in Financial Management program teaches organizations how to handle their finances effectively.
This finance technology course includes, among other things, international finance, working capital management, and mergers and acquisitions. But why is a PGDM program so critical? What options do students have after completing a PGDM in Finance?
Financial management is a popular specialty not just in India but also around the world. You can learn and explore financial markets, financial statement analysis, accounting systems, investment management, and more when you pursue a PGDM in finance from a reputable management college. This two-year post-graduate diploma program teaches you everything you need to know about financial management.
A Brief Introduction to the Importance of a PGDM for a Successful Career
A PGDM program is designed for students or professionals who want to pursue a management career. While the purpose of the curriculum is similar to that of an MBA, the PGDM is substantially more developed due to its independence.
PGDM focuses on soft skills while also providing a powerful combination of functional talents. Functional and practical work skills include information processing and management, mathematical ability, data analytics, organizational management, design and planning, and human services.
To flourish in a specific area of competence, students can choose from PG Diplomas in Financial Management, Marketing Management, Human Resources, Operations Management, and other specialist specializations. A person with a PGDM is more likely to advance in a business enterprise because of his practical knowledge.
Furthermore, with the growing market, corporations are actively seeking managers with a diverse skill set, emphasizing the value of a PGDM degree. PGDM programs' curricula are frequently updated in response to changing business demands and industry behavior.
They may quickly adopt new methods, strategies, and technologies to present their students with cutting-edge training. Students can benefit even more from private business schools that offer PGDM programs by bringing in visiting faculty from around the world for a more immersive learning experience.
The Industry's Preparedness
The practical knowledge gained during the program is the most significant benefit of the PGDM. Furthermore, PGDM provides top-notch learning facilities, an industry-oriented curriculum, exceptional internship opportunities, and a proven methodology to prepare students for their positions in the sector.
Networking Opportunities
The networking opportunities are one of the key advantages of studying a PGDM at a respected institution. Students at such colleges interact with present and future industry professionals on a daily basis. This gives them the opportunity to network and gains a better understanding of current and future market conditions.
Practical Tool and Business Scenario Knowledge
Graduates of the PGDM program are prepared to deal with concerns and challenges in the workplace outside the classroom. Students must learn to collaborate in groups to develop a unique concept and identify its target market, rivals, clients, company strategy, and other characteristics. After creating their ideas from the ground up, students are urged to put them into action.
Furthermore, business schools, particularly those that offer an on-campus PGDM program, place a strong emphasis on total student development through soft-skill and leadership-focused courses and activities, extracurricular activities, and intensive industry connections through industry-guest lecturers.
Possibilities abound.
The field of finance offers limitless opportunities. This is because finance is something that no organization can exist without. Organizations of all sizes, regardless of industry or subject, are continuously on the hunt for experienced and competent finance specialists. Finance personnel is needed by all organizations, whether they are new or established, to manage finances, plan to spend, and present financial predictions to help them make successful decisions. So, if you're serious about making a career out of it, you should get a PGDM in finance from a reputable management school.
High-paying jobs
High earnings are another factor that makes a PGDM in finance management a good career choice. Qualified finance experts are well compensated regardless of where they work or in what sector. Of course, salaries will differ from one business to the next, but finance experts are generally well compensated. Apart from earning a financial management certificate, you must keep up with current trends in order to remain competitive and claim better compensation than your colleagues, and this applies to practically every domain.
Various job profiles
Candidates can choose from a number of career profiles in the subject of finance. You can work as a financial manager, investment banker, bank manager, accounts manager, financial advisor, portfolio manager, financial planner, equities analyst, and more after earning your Postgraduate degree in Finance. If you successfully complete the course, you will have many alternatives for choosing and working in your selected career profile.
Career sector that is always in demand
There are many chances for suitable applicants in this evergreen management specialization. And it is for this reason that studying finance is an excellent career choice. With time, your experience and exposure to this industry will grow, making you a great asset to potential employers. As a result, your demand will rise, and companies will be willing to pay you more to have you on their team.
So, these are some of the statements in support of pursuing a profession in finance. Make arrangements to study finance at a reputable college. When choosing a management college, make sure it has a strong reputation for providing high-quality education, as well as skilled and experienced faculty, excellent infrastructure, and a successful placement track record.
Students graduating with a specialization in finance have the potential to grow in the finance industry.
Let's take a look at some of the emerging trends in finance to see what opportunities there are after a Postgraduate in Finance. By 2025, the insurance industry is predicted to have a market capitalization of USD 1 trillion. The Union Budget for 2021-22 allows for 100 percent FDI in insurance intermediaries, which appears to be a positive policy.
Stock market fundraising increased by 116% in initial public offerings (IPOs), offer for sale (OFS), and other market issuances. Publications mentioned a value of Rs. 1.78 lakh crore, implying a steady growth and investment potential trend. The trend shows that the financial sector will continue to thrive in the coming years, with increased opportunities for those with a PGDM in Finance.
Aside from statistics, businesses such as advertising, public relations, information technology, education, consulting, and real estate must keep track of cash flow, investment data, wage payment data, and other financial factors. As a result, students with great financial management skills may be able to find work in any industry.
India's financial industry grows at an annual rate of about 8.5 percent. It is expected to grow even quicker in the near future. A PG in Finance degree gives job security due to its superior qualifications and practical experience. A PGDM in Financial Management is always in trend.
It gives students a better chance to find stable jobs and working professionals a better chance to advance in the financial business. The lack of career possibilities caused by rising financial insecurity and the rise of the economy is maybe the most concerning issue of our day. As a result, a PG diploma in Financial Management can assist students in making better use of their portfolios in the future.
This is especially true if students seek education from a reputable institution. Because of its strong teaching standards, practical learning modules, and use of industry professionals on the ground, PGDM institutes in India will give you a great career in the corporate world and will also give you better placement opportunities.
Why pursue a PG in Finance?
Students from all over the country are considering enrolling in one of the greatest institutions because of the variety of options available. A career in PGDM in finance will not only give you the ability to manage your own finances but will also grant you the knowledge to handle other clients' financial portfolios.
The goal of the PGDM in Finance is to provide an academic environment that is value-driven and technologically focused, as well as industry-relevant management programs. So, go to your institute's website right now and look over the curriculum and fees for this finance technology course.
Dignified with Rankings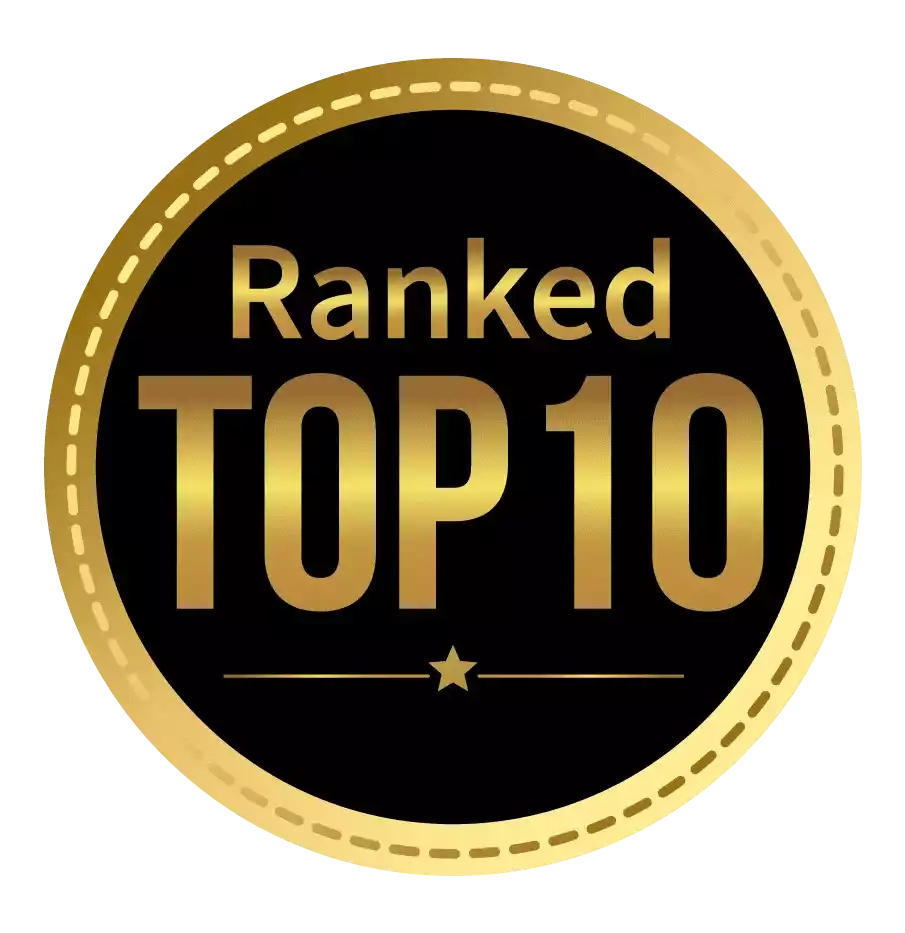 Amongst India's most promising Hotel Management Institute by Higher Education Review 2021
---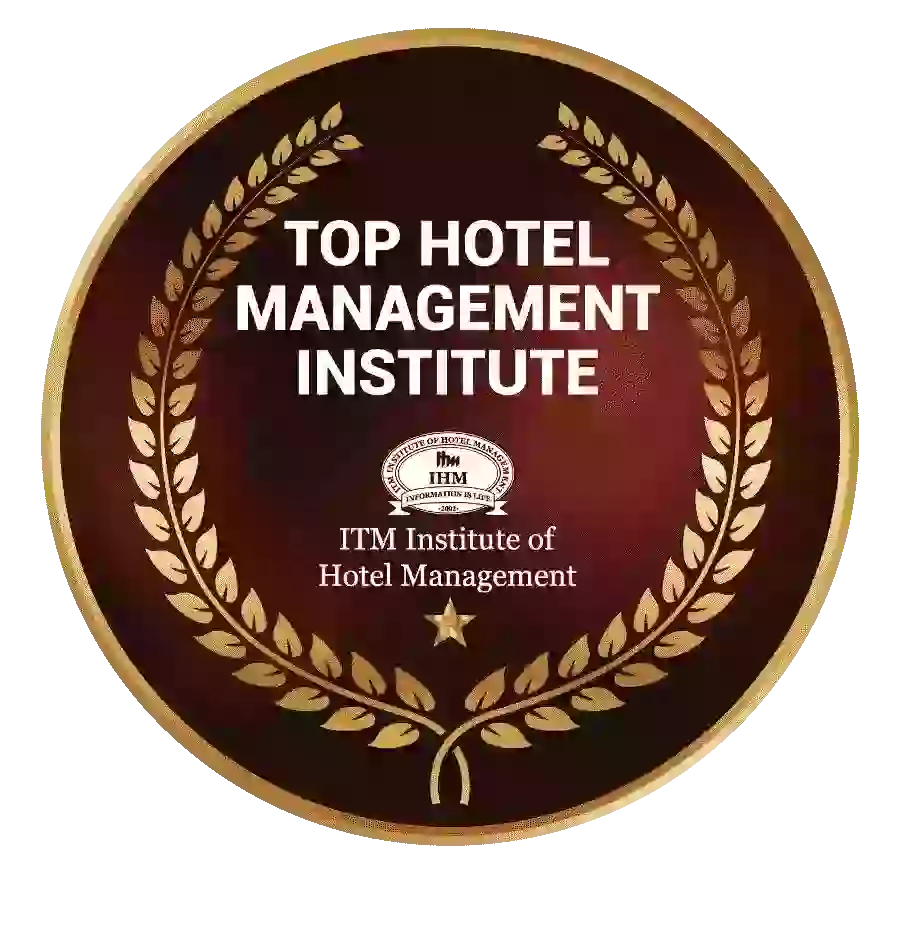 Ranked Top Hotel Management Institute awarded by Times Education Icon 2022
---
Quality Education, Outstanding Administration & Leading Infrastructure by Educational Excellence Awards & Conference 2021
---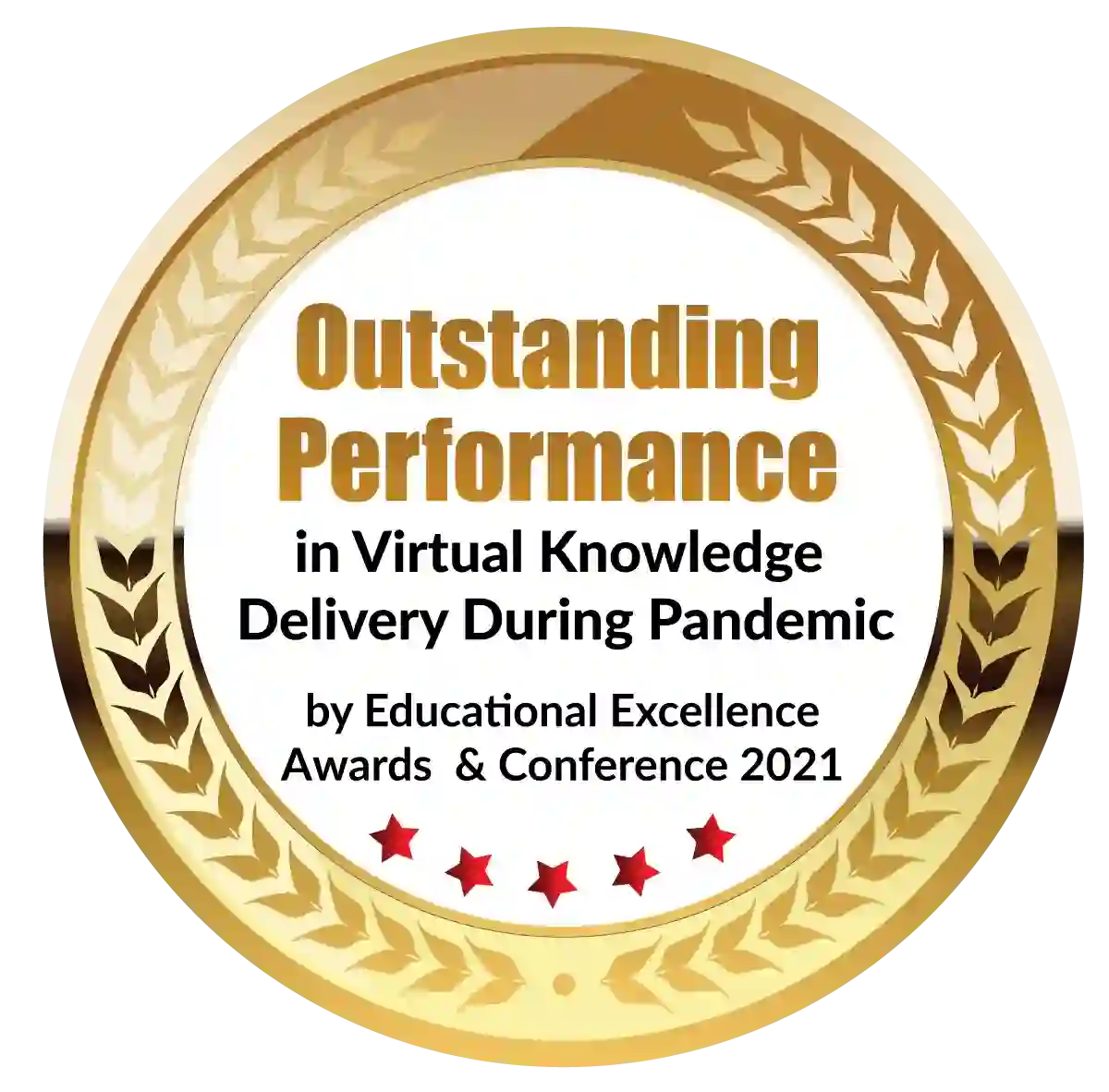 Outstanding Performance in Virtual Knowledge Delivery During Pandemic by Educational Excellence Awards & Conference 2021