Students Trained & Placed
Kitchen Training Facility
International & National Internships only at 5-star Properties
One to One Corporate Mentorship
An Entrepreneurial Culture at the Campus
Dignified with Rankings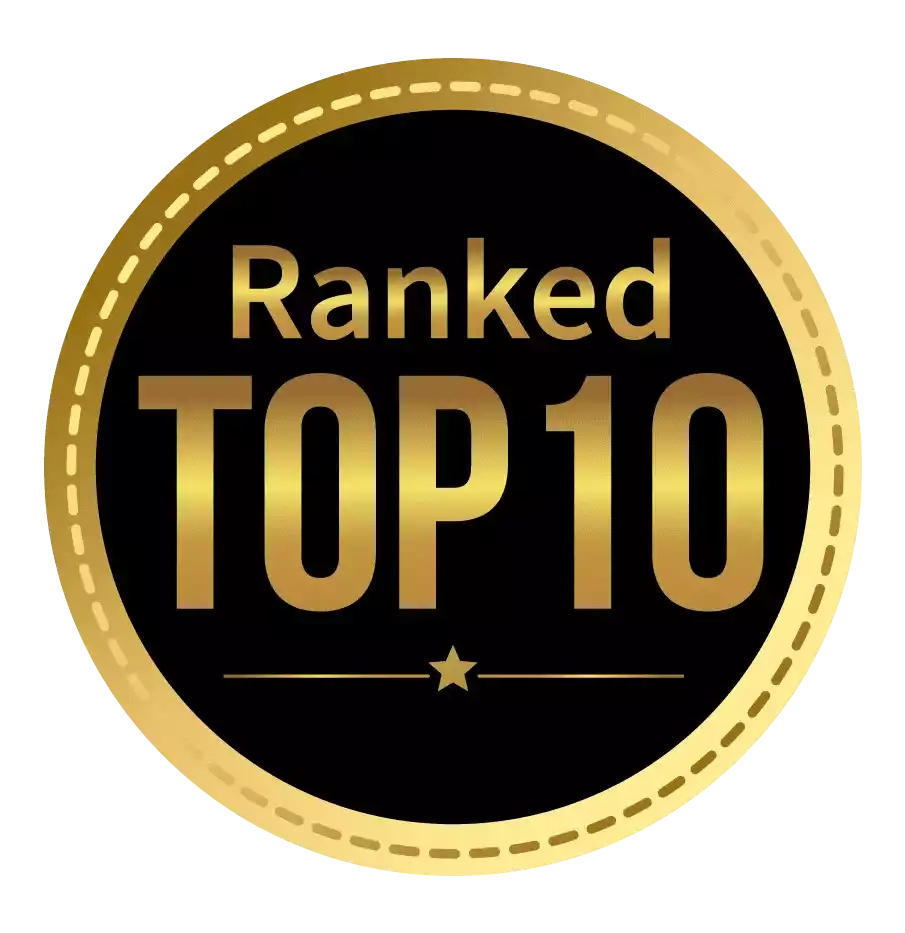 Amongst India's most promising Hotel Management Institute by Higher Education Review 2022
---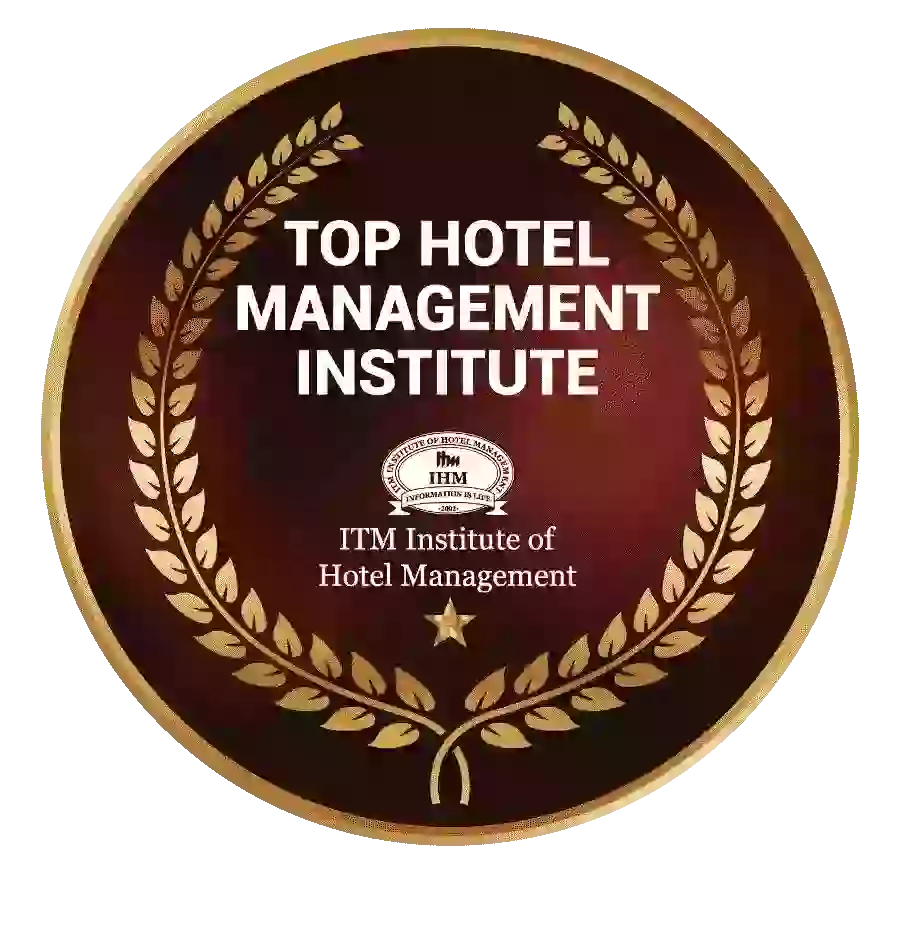 Ranked Top Hotel Management Institute awarded by Times Education Icon 2022
---
Quality Education, Outstanding Administration & Leading Infrastructure by Educational Excellence Awards & Conference 2021
---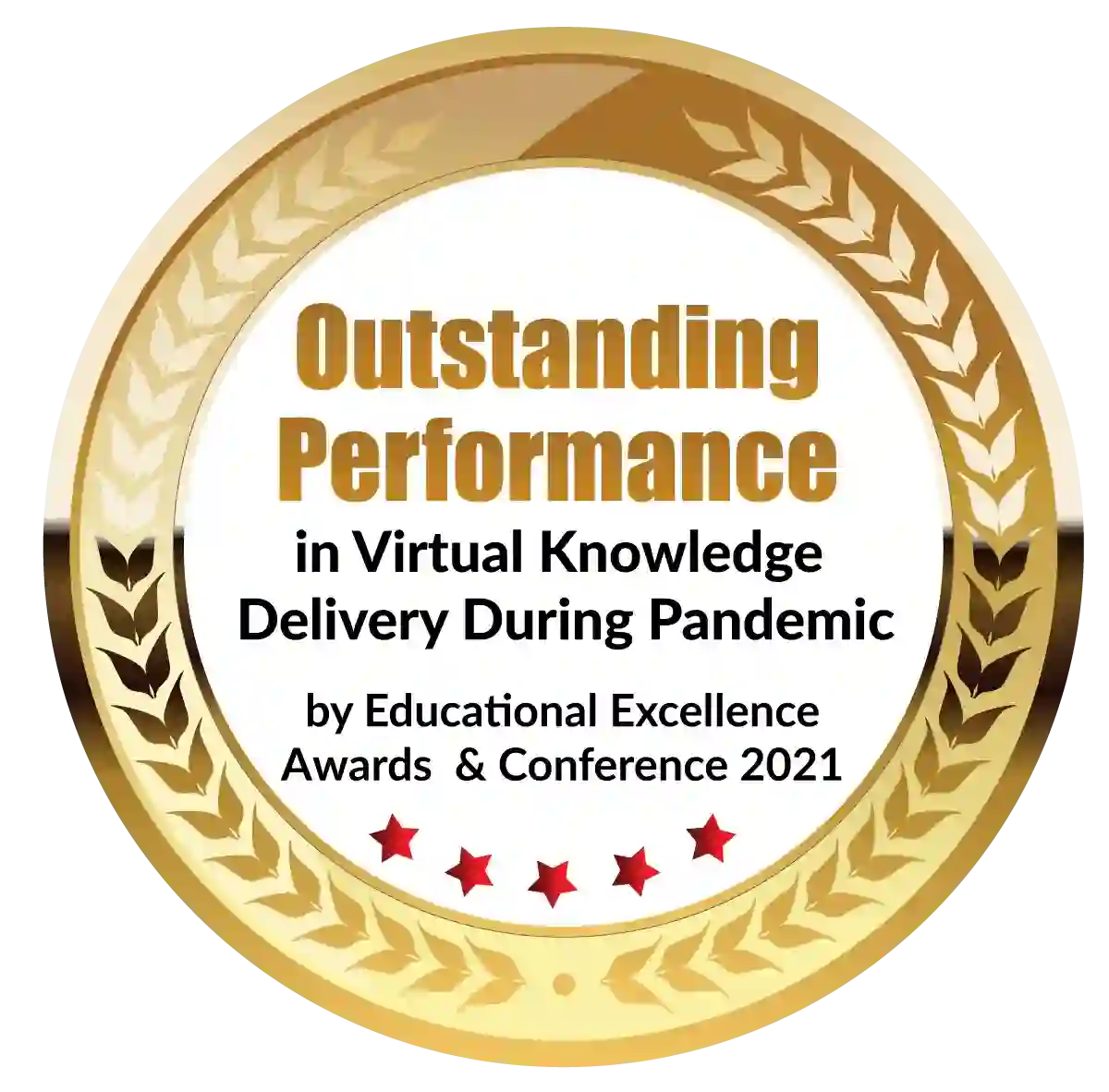 Outstanding Performance in Virtual Knowledge Delivery During Pandemic by Educational Excellence Awards & Conference 2021
Previously, completing your degree made you a well-educated person in your circle, and finding work was simple.
Graduation has become an element of basic education that everyone should finish throughout time. The threshold is rising for all of us as educational standards rise and more people pursue post-graduate degrees and PhDs. The time after graduation is critical because you must begin planning your future and considering choices. Most of you may already be considering taking some short-term courses, while others may be considering further education and have begun studying for entrance exams. In this article, we will discuss the best courses after degree that are now accessible and how they might open up a world of possibilities. So, without further hesitation, here are some of the most in-demand professional  best courses after degree  that you can pursue:
Best courses after degree 
Marketing, HR, System Management, Operations, Business Analytics, and other industries offer a variety of job options. Here are some of the best courses after degree 
1. MBA
An MBA degree, which has become one of the most popular postgraduate degrees, may give you considerable industry exposure as well as a skill set in your chosen field. It ranks one on our list of best courses after degree because of the wide range of MBA specializations available in every field, from media management and interior design to agribusiness and entrepreneurship. Furthermore, earning an MBA from a foreign college gives you significant global exposure and networking opportunities, allowing you to develop in your field of study. An MBA from a reputable institution has a considerable market value today, and it is still one of the top employment prospects for many graduates. In your MBA program, you can choose from a variety of specializations, including Human Resources, Finance, and Marketing, among others.
2. PGDM
Many students who have completed their undergraduate studies are considering pursuing a PGDM (Post Graduate Diploma in Management). In comparison to MBAs, the curriculum in PGDM is always up-to-date because PGDM is usually offered by autonomous colleges that are not affiliated with any university. They have complete control over maintaining their curriculum up to date for both university-linked colleges and universities, as well as the syllabus, and adjustments will be made only if the university changes it. The PGDM admission procedure begins with a Bachelor's degree in any course from any recognized college or institute with a minimum of 50% aggregate grades and passing marks on entrance tests offered by national bodies, institutes, or a consortium of institutes.
3. M.Tech
Unlike the previous two courses, which are both management courses, this one is one of the best courses after degree in the technical stream. This two-year program is open to individuals who have completed their B. Tech or B.E. degree. This course is mostly for students who desire to concentrate on one or more of their main courses. This two-year program is available to candidates who have completed their B.Tech or Bachelor of Engineering education. This is a technical course, as opposed to the professional courses listed above, which are both management degrees. As a result, it is largely for those who want to concentrate in their field.
4. PGPM
The duration of this management program is one year. The cost of this training, however, is quite substantial. However, it is great for students who want to finish their management degree in a short period. It is a certificate program, not a degree program. The topic of Management Studies is the emphasis of these best courses after degree. It uses a rigorous curriculum to enable working professionals to delve further into this vast field of study. Incorporating a variety of workshops and interactive learning into the structure is also worth mentioning in our list of best courses after degree because of the specific knowledge it may provide you with about business and management.
5. PGDEMA
Event management is currently gaining popularity as a viable choice for students looking to establish their businesses as well as graduates looking for work. Event management positions appear to be gaining in popularity today, with excellent pay packages to match. Having an event management certification expands your opportunities in this industry. This is one of the best courses after degree which lasts one year and is a full-time program. Event management companies appear to be picking up the demand today, thanks to lucrative pay packages. Having an event management certification gives you a broader reach in this field.
6. PGD in Hotel Management
If you want to spice up your life by working with spices, you should pursue a career in hotel management. This hotel management course is one of the best courses after degree in management and is open to students from all disciplines. This program begins with basic cutlery instruction and progresses to management and hospitality. Internships are available at several colleges for students who desire to gain experience. This course will last for one year. With the growing hospitality business, pursuing a career in hotel management brings up a world of exciting opportunities, including the opportunity to travel the world and work at top hotels, cruise ships, airlines, and other establishments.
7. Certification in Finance and Accounting
Certification in finance and accounting is also a fantastic option for continuing your education after graduation. Many reputable colleges in India provide this certification course, which is specifically developed for B.Com students. Furthermore, the duration of this course is only a few weeks - yep, it is only for four weeks! This course covers a variety of business operations as well as financial management. They will educate you on new technologies that have been introduced to the market to improve efficiency. these best courses after degree provide knowledge of numerous business processes and financial management. Furthermore, they will provide you with cutting-edge solutions for increased production.
8. Accounting and Taxation in Business
This is one of the best courses after degree, for graduates with a commerce background who want to specialise in taxation and accounting following graduation. The training lasts roughly 90 days and costs around 45 thousand dollars. The SAP module, accounting models, financial statements, workforce policies, and other topics are covered in this curriculum.
9. Tally
This training is tailored specifically for small businesses. SAP is not affordable or necessary for every business. Tally knowledge will undoubtedly aid commerce graduates in finding work. In addition, the course fee is pretty inexpensive for the course. This course will cover topics such as billing, accounting, banking and taxation, payroll, and so on. The duration of this training is three months.
10. PGDM in Finance
Many students interested in pursuing a career in financial management choose to pursue a PGDM in Finance. It is one of the best post graduate diploma courses to pursue. The PGDM Finance is the next best option for students who do not want to complete an M.Com. Although students of commerce are more likely to choose PGDM Finance because they already have the necessary foundation, anyone with an interest in this sector can choose it. Pursuing a two-year full-time PGDM Finance program is also the ideal way to land attractive job offers!
11. M.Com
Even though this is not a certificate program, earning a bachelor's degree in a related field is not a bad idea. Having a master's degree in your profession adds significant value, as does working as an intern while pursuing your M.com. These best courses after degree benefit your career by broadening your job alternatives.
12. Computer Management Postgraduate Diploma
One of the best courses after degree will help you improve your computer fundamentals as well as your coding skills. All of the topics in this course are related to basic programming and the C programming language. This course lasts approximately one year.
13. Digital Marketing Management
In an era where everything relies on the internet, from ordering pizza to finding the best route or purchasing tickets, Anyone interested in marketing in a new way today has a lot of options with digital marketing. enrolling in these types of best courses after degree is the ideal option for your profession. Google's mechanism is based on SEO. So if you enroll in this course, you'll have access to everything. People no longer go out looking for goods they need when they can obtain them with just a click as online shopping grows in popularity. We all use social media and spend a lot of time online, making it a viable job opportunity. The majority of companies are now looking to hire digital marketers.
14. Mobile App Development
Everyone now has a smartphone. You can choose between Android and iOS, and this applies to both young and old. We use many apps on our phones for various functions such as eating, music, exercise, work, travel, and so on because we have such phones. As a result, there are millions of apps available on the phone. You can now discover applications for almost anything. By enrolling in one of the best courses after degree, you will be able to design the best app of the decade.
15. Machine Learning
Many experts believe that Artificial Intelligence will be used shortly. Machine learning and AI will become the key game-changer that you will encounter, whether in regular life or in a digital setup. Artificial Intelligence is assisting in the development of autonomous vehicles, including automobiles. Many industries, including insurance, media, banking, and others, are taking advantage of the approaching AI revolution. Experts predict that it won't be long before it's difficult to tell the difference between real and artificial intelligence. As a result, this is a fair niche issue that has a lot of interest today, so you should examine it.
What do the best courses after degree entail?
best courses after degree provide students with industry-specific skills. Students will gain practical skills from this course. After completing the course, students are job-ready. A degree program, on the other hand, is designed to give students a solid academic foundation and expertise in a specific field. These courses focus on skill development, professional advancement, and personal growth. The best courses after degree instill in students the necessary soft skills that are in high demand in the market.
After reading this article, you should have a better understanding of what individuals are seeking in terms of the best courses after degree. And you can prepare to follow the degree of your choice from the best post graduate college based on your preferences and dreams. However, rather than merely doing what everyone else is doing, it is a good idea to have a clear grasp of what you want first.
Dignified with Rankings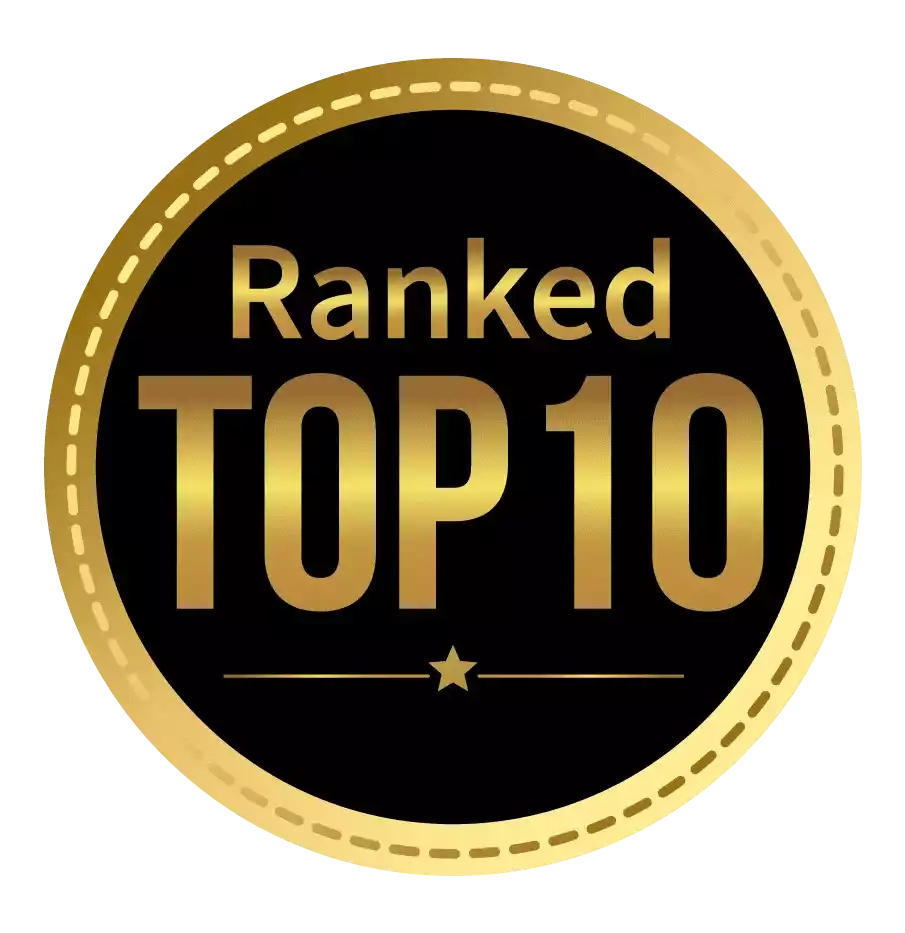 Amongst India's most promising Hotel Management Institute by Higher Education Review 2021
---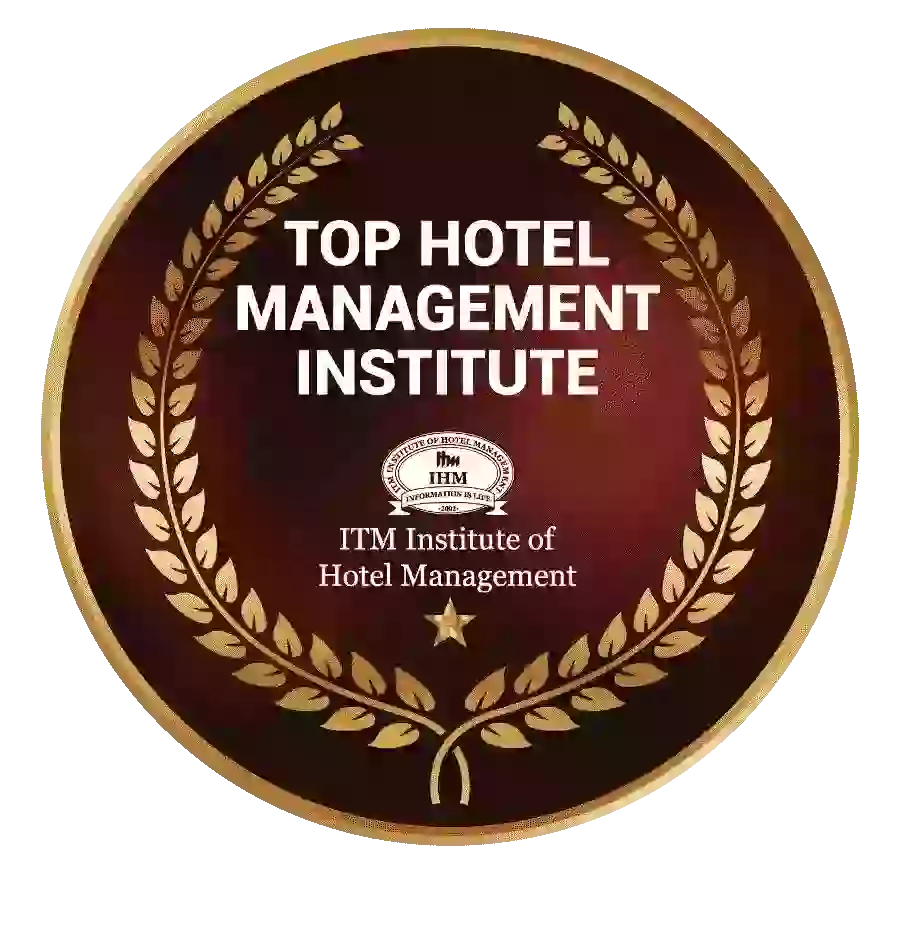 Ranked Top Hotel Management Institute awarded by Times Education Icon 2022
---
Quality Education, Outstanding Administration & Leading Infrastructure by Educational Excellence Awards & Conference 2021
---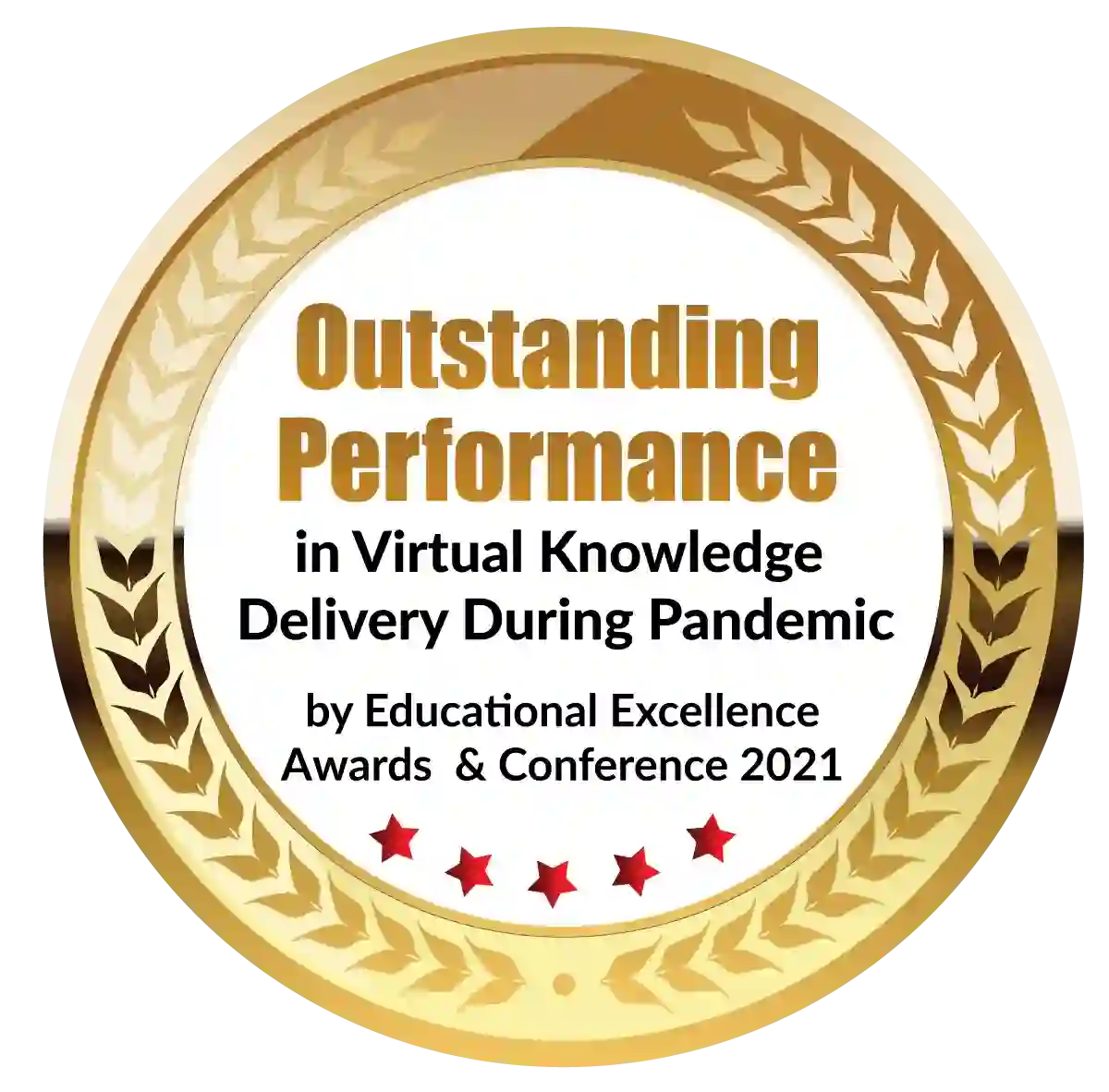 Outstanding Performance in Virtual Knowledge Delivery During Pandemic by Educational Excellence Awards & Conference 2021