Students Trained & Placed
Kitchen Training Facility
International & National Internships only at 5-star Properties
One to One Corporate Mentorship
An Entrepreneurial Culture at the Campus
Dignified with Rankings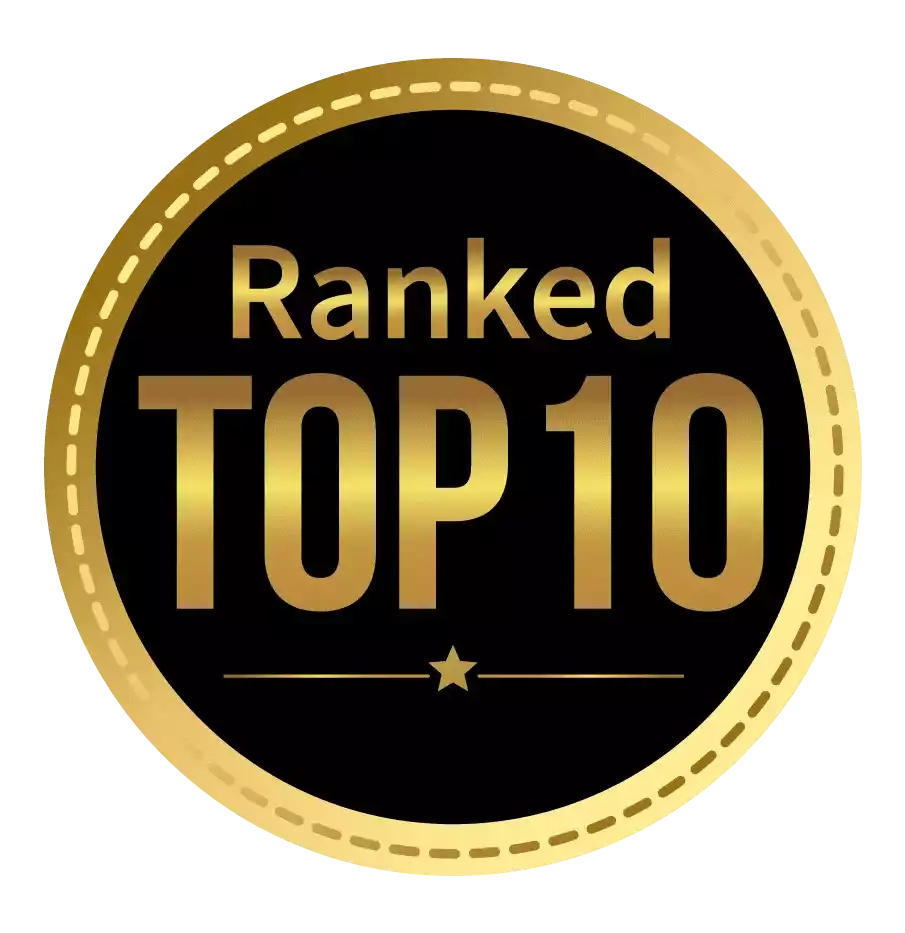 Amongst India's most promising Hotel Management Institute by Higher Education Review 2022
---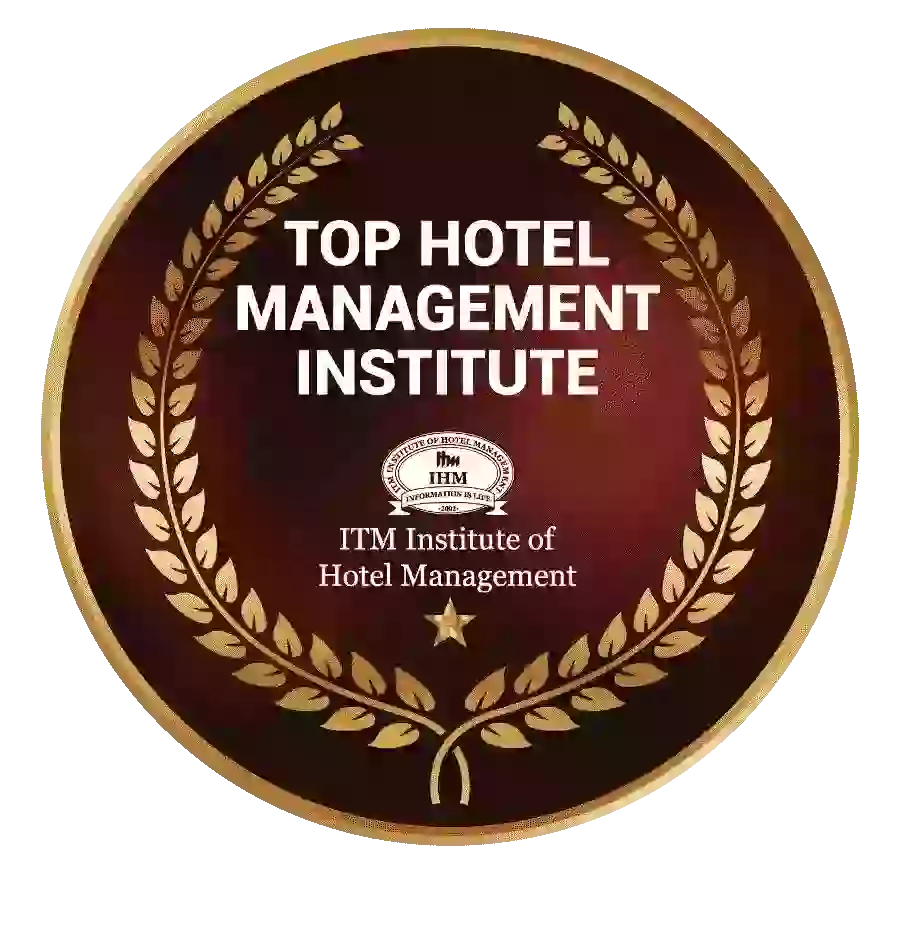 Ranked Top Hotel Management Institute awarded by Times Education Icon 2022
---
Quality Education, Outstanding Administration & Leading Infrastructure by Educational Excellence Awards & Conference 2021
---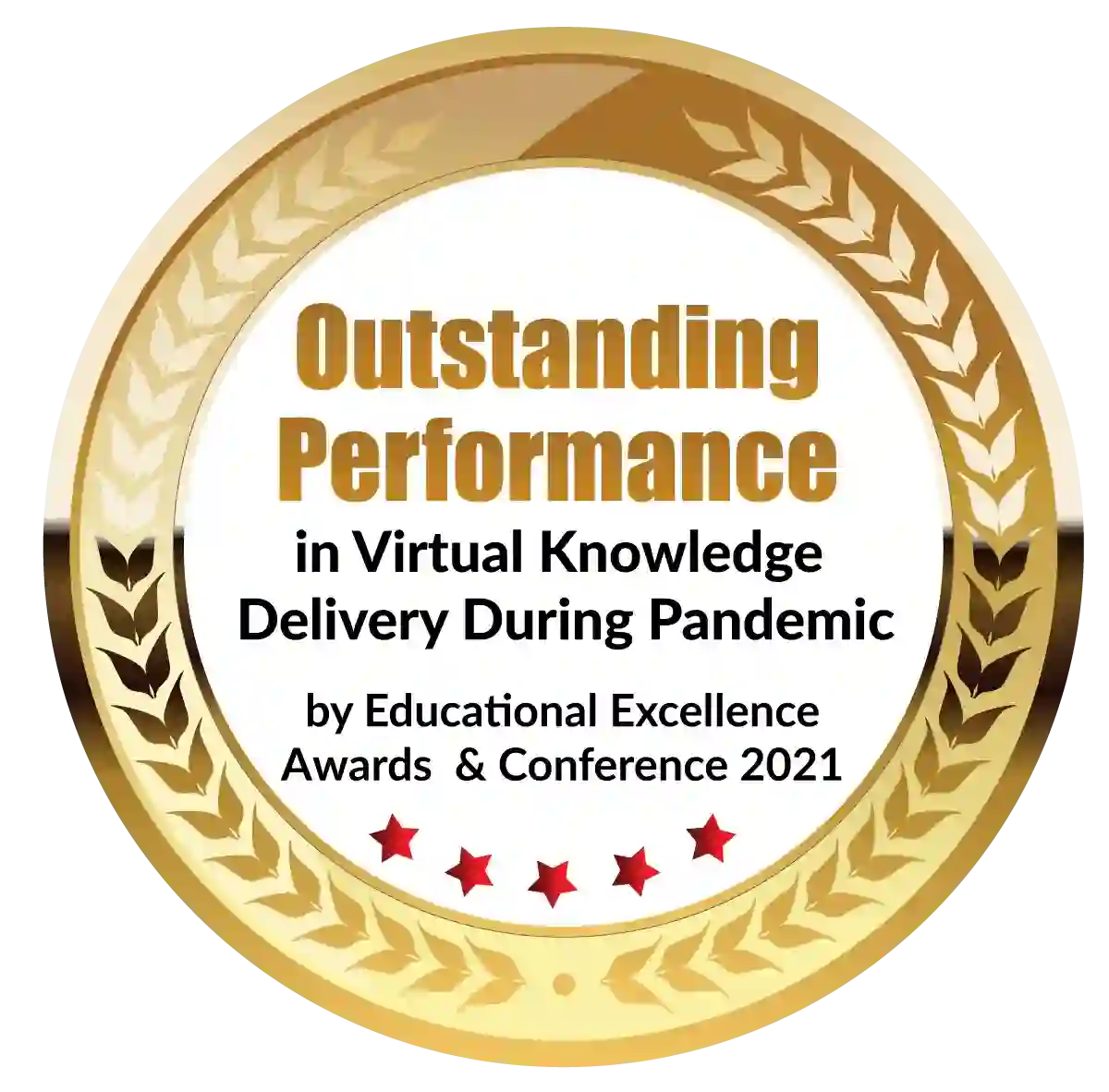 Outstanding Performance in Virtual Knowledge Delivery During Pandemic by Educational Excellence Awards & Conference 2021
Human Resource Management is becoming increasingly popular around the world. Hiring a professional, efficient, talented, and trending employee has become difficult in the current environment. HR Management's main goal is to improve the performance of their employees so that all of their institute's goals can be met. An HR manager's responsibilities include everything from maintaining the company's employee database to payroll processing, hiring, and maintaining personal files. These experts also work with performance administration to establish their institute's payout strategy. Apart from that, it is the role of the HR professional to manage the office environment and culture. Students in the PGDM programme may study, adapt, and lead in a range of business situations all across the world. We shall discuss PGDM in HR, HR Management Responsibilities, and the Benefits of pursuing a PGDM in HR in this article.
What is a PGDM In HR?
Around the world, the PGDM is a well-regarded degree for improving business skills and leadership qualities. They gain a greater understanding of the practical skills and theoretical information required to advance the industry's and, by extension, the country's economic progress.
Companies, consultancies, and other businesses like to pursue a PGDM in HR. After completing a PGDM in Human Resource Management, you might choose to consider HR as a career option. The Professional Graduate Diploma in Human Resource Management (PGDM-HRM) is a two-year full-time programme with four semesters of study and projects.
This programme is aimed to deliver eligible, qualified, and competent HR specialists with significant business knowledge to all industrial sectors, and it is envisioned as the top-quality programme in the field of Human Resource Management.
The course goes over the functions of HRM in detail, allowing candidates to pursue a career in HR. In comparison to other functional area core courses, this programme includes a platter of HR elective courses, allowing for skill variation. A postgraduate diploma in human resources management (PGDM HR) might help you advance your career in the field of human resources management. The course was developed by a committee of seasoned human resource and educational experts who considered the most recent advancements and trends in the field.
HR Management Responsibilities
Attracting talent and ensuring that the organisation has the greatest possible team, including skilled and competent employees, are among their responsibilities. They learn about strategic management, human resource development, and legal aspects of management in business school. It is necessary to hire and train employees. They are also in charge of employee training, pay, and vacations. As a result, HR is essential in almost every industry in today's society. Pursuing a career in Human Resource Management further gives tremendous opportunities for advancement in terms of job title and compensation. If an aspirant's aim is to pursue a career in human resource management, they should apply to the best PGDM institutions without delay. Best PGDM colleges pick that offers courses comparable to Distance MBA, as well as a number of skill enhancement courses for candidates via online learning, making it an ideal educational hub for hopefuls or students. The industry-specific course offered by PGDM institutions provides an individual with a thorough understanding of the business world, preparing him for employment.
To be able to bring in the best resources, HR must first understand the organization's requirements as well as its strategy. One of the most important functions of the human resource department is to handle the company's recruitment needs. Employee recruiting involves new hire recruitment, which is normally the duty of the HR department. Apart from that, the HR department's importance in an organisation is to –
Employee development and safety are priorities.
Employees should be offered benefits.
Form bonds with your personnel and provide them with training.
Human Resources Postgraduate Courses Objectives of Education
To develop future leaders capable of bridging the gap between business and HR deliverables.
To provide hands-on learning in order to better understand the problems that HR professionals face in order to help organisations grow.
To enable faster learning in the creation and implementation of best practices in human resources management for firms to maintain a competitive advantage.
With an emphasis on organisation design, analytics, change, and development, provide insights on building strategies, initiatives, and programmes for company performance.
PGDM in HR Eligibility Criteria
Clearing the qualifying criteria is the first step in getting shortlisted for Human Resources Management programmes. The following are the eligibility requirements for candidates to participate in this programme:
The candidate for a PGDM course in Human Resource , which is an 18-month programme, must have a bachelor's degree in any discipline.
Success in Human Resources necessitates a set of skills.
Human Resource courses provide students with a diverse set of options. Aspirants gain knowledge of the procedures and manners that must be followed in a business to ensure maximum production during the human resource management course. Skilled HR managers, on the other hand, have the primary job of hiring employees who will aid in the achievement of their company's business objectives or work missions.
Human Resources must possess the following skills in order to build strong business relationships with others, attract personnel, and contribute to the organization's success:
Communication abilities that are exceptional
Ability to supervise the work 
 design and implement programmes
Good decision-making abilities are critical in times of distress.
Ability to lead
Benefits of PGDM in HR
You cannot enrol in any pg diploma management programme without good justification. If you're still not convinced, consider the following reasons why PGDM in HR is one of the best courses for a successful career.
Importance
A company's human resources department is one of the most important departments. They make certain that employees are treated fairly and given good working conditions, as well as hiring the best people for the job.
Job Description & Objectives
Human Resources may assist you in establishing a profession in areas such as recruitment, talent acquisition, payroll, and other areas that can be well-utilized in the sector as a well-established career.
High Salary
High-paying HR jobs come with a slew of benefits. HR professionals start out with a modest salary and work their way up to a high salary after obtaining experience.
Challenge
Human resource managers must deal with people, and people are unpredictable. As a result, the job is both difficult and rewarding. As a result, as a graduate of an MBA or PGDM in HR, you will never be bored in your job.
PGDM HR Career Prospects
The Postgraduate Diploma In Management-Human Resources Management (PGDM-HRM) is a two-year full-time management degree that provides numerous chances in the recruitment and staffing process. It is the highest-quality Human Resources Management programme because it is proactively developed to deliver qualified, suitable, and competent HR workers with sufficient business expertise to all industrial sectors.
Professional Opportunities After PGDM HR Course For You
There are a variety of career options available after completing the PGDM-HRM course. For young management graduates, a PGDM-HRM opens several doors. HR is a job that exposes you to a diverse range of people from varied cultures and temperaments on a daily basis. You must basically deal with people, processes, products, and partners.
1. Start Your Own Consultancy: If you want to be your own boss, this is the first step. You will be supported by a team of human resource executives and managers. Many people choose to work with recruitment firms.
2. Human Resource Specialist: A human resource specialist is an employee relations manager. He was primarily in charge of screening candidates, conducting interviews, and so on. In addition to hiring, he consults and counsels managers and supervisors on personnel practices, policy, and employment legislation.
3. Training and Development Manager: The training manager arranges training for new workers as well as for existing corporate employees when the need for training arises. He must then develop an overall or individual training programme.
4. Staffing Director: The staffing director is solely responsible for the recruiting of the company's personnel. He's also in charge of dealing with any issues that arise with those employees. It's a significant job, as he'll be responsible for developing wise and cost-effective tactics.
5. Compensation Manager: A compensation manager is in charge of determining the employee's salary and compensation rules. They must adjust their policies in response to shifting economic or government regulations.
6. HR Generalist: You get promoted to HR Generalist after working as a human resource professional. Staffing, space management, employee orientation, personal and professional development of employees, and so on are all things that an HR Generalist is responsible for. You play an important role in the decision-making process in this position.
Salaries may differ from one organisation to the next and from one company to the next, depending on company policies.
A PGDM in HR is an excellent programme that will open many doors for you in the future. People believe that their occupation is the most significant component of their lives, and they are accurate. The PGDM in Human Resources has proven to be an excellent investment. Human resources are a company's most significant and valuable resource, and effective HR management needs a unique combination of abilities. As a result, choose the PGDM in Human Resources Management to set yourself up for success.
Dignified with Rankings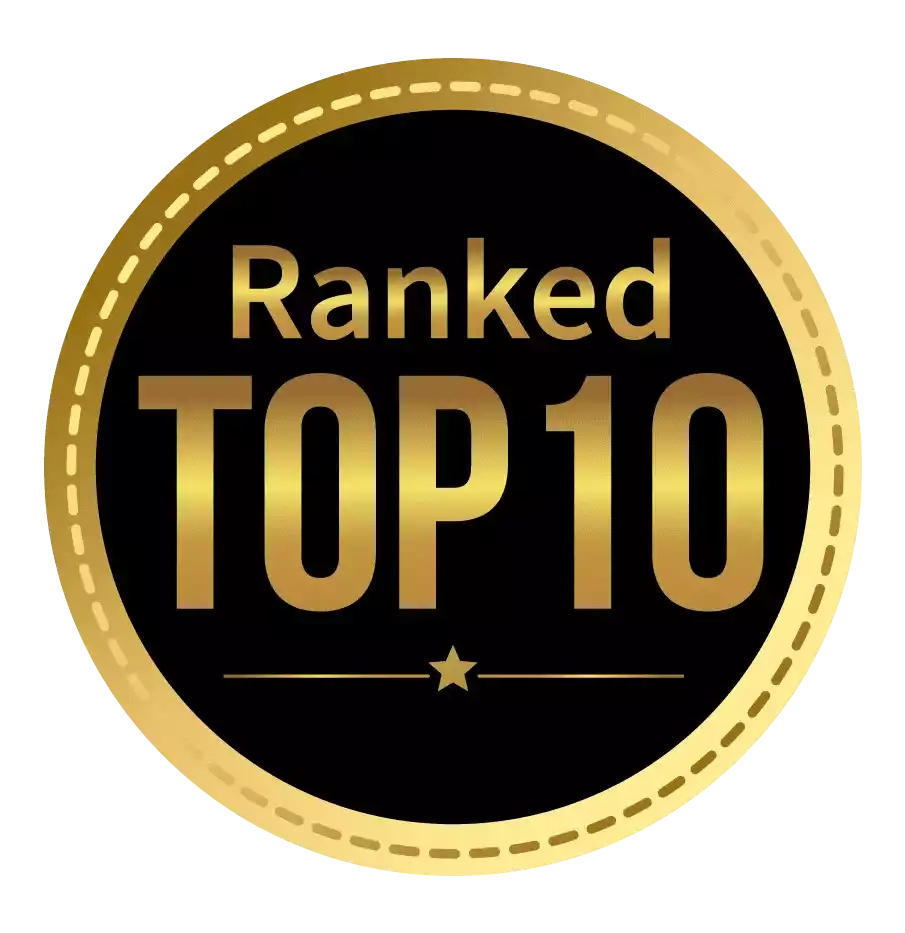 Amongst India's most promising Hotel Management Institute by Higher Education Review 2021
---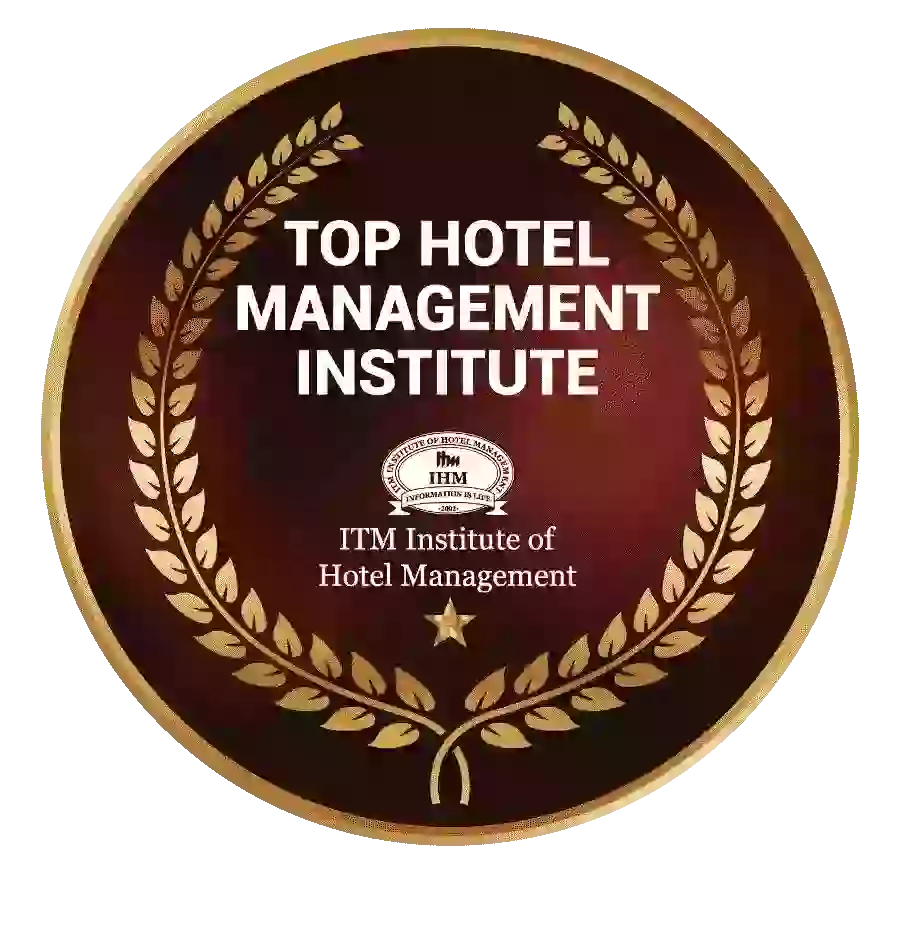 Ranked Top Hotel Management Institute awarded by Times Education Icon 2022
---
Quality Education, Outstanding Administration & Leading Infrastructure by Educational Excellence Awards & Conference 2021
---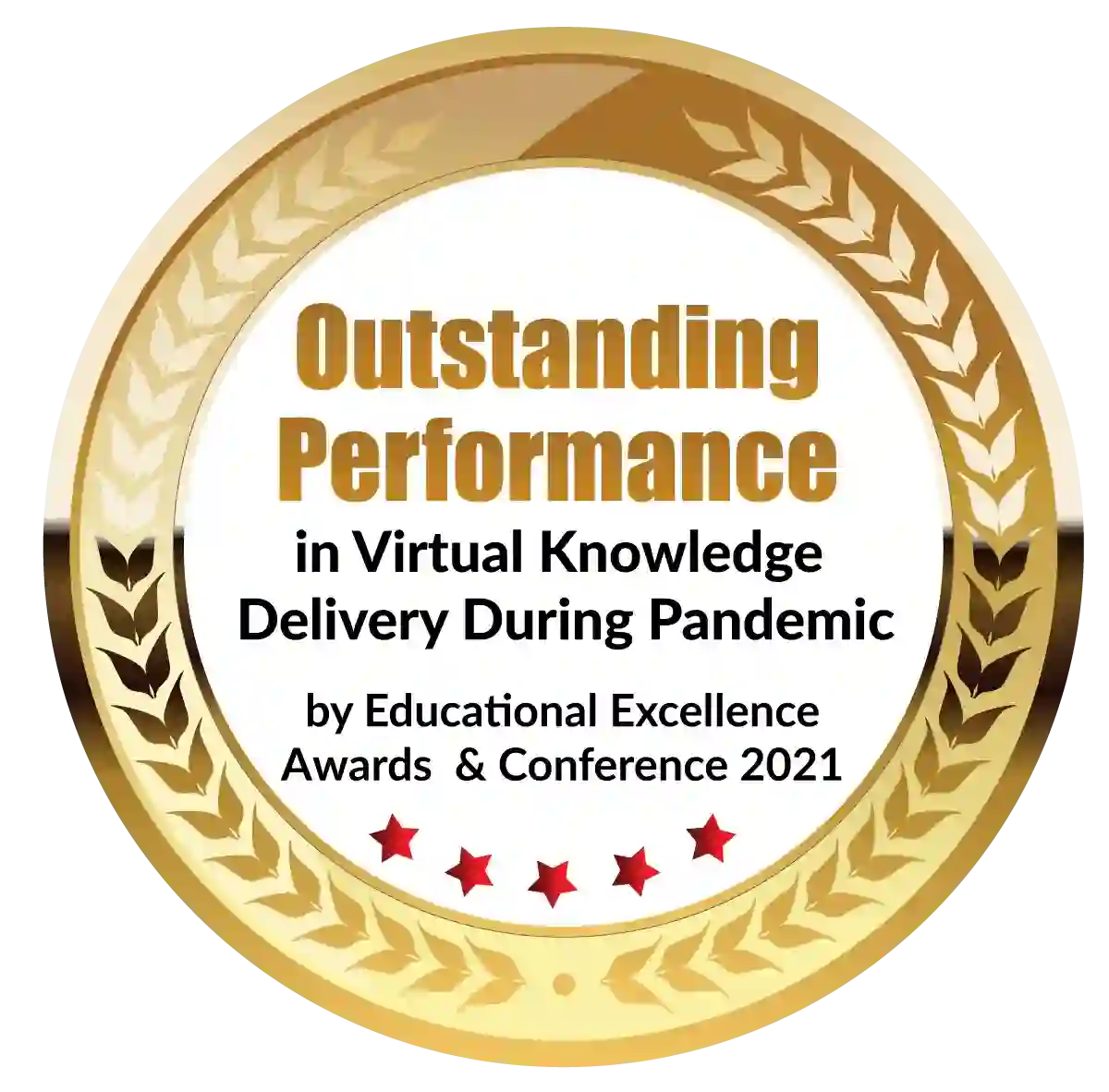 Outstanding Performance in Virtual Knowledge Delivery During Pandemic by Educational Excellence Awards & Conference 2021